This blog is reader supported. As an amazon associate, I earn from qualifying purchases.
I consider myself a near-professional packer. I grew up journeying from market to market with artist parents and learned young how to pack light and live out of a bag.
As an adult, I've traveled fairly widely, and connect with other traveler's packing tips regularly. So when I visited South America for three months in 2019, I was caught a bit off guard by the many things that I wished that I had packed but didn't. It turns out, navigating South America with a North American lifestyle requires just a few adaptations to survive and thrive as a traveler.
If you're planning a South American trip soon, here are a few items you might not initially think to put on your South America Packing List, but may desperately want or need later.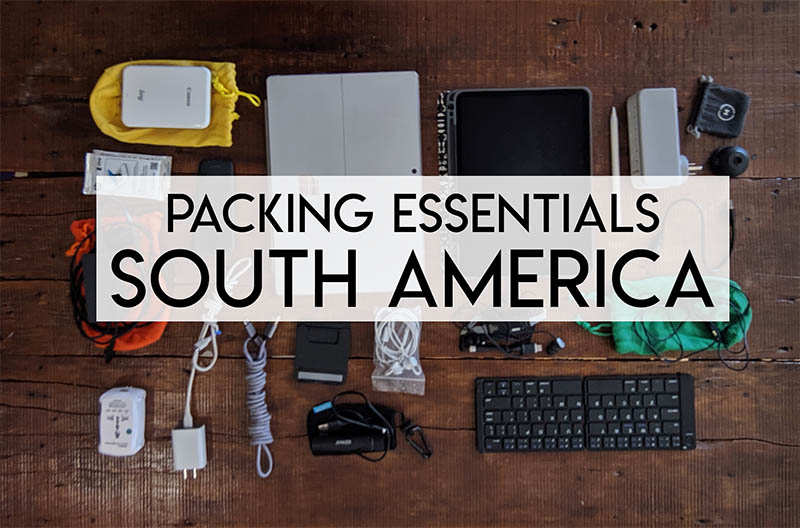 1. Personal Washcloth
As it turns out, in most of South America washcloths just aren't a thing- and from basic hostels all the way to four-star hotels, you can expect washcloths won't be provided. You can bring your own quick dry washcloth, microfiber face wipes, or just take a couple of cotton bandanas.
Thankfully, I already had a few bandanas on hand to catch this curve ball. I prefer the cotton bandana option, since bandanas are multipurpose, pack in a tiny amount of space, and have less environmental impact than synthetic materials (especially since learning about how microfiber fabrics are contributing to microplastics in the oceans. Cotton isn't traditionally a quick-dry fabric, but because bandanas and handkerchiefs are very very thin, they dry quickly if hung to dry (or in minutes if spread in the sun!)
2. Travel Size Binoculars
As an animal lover, South America was filled with delight. Sightings of exotic birds, mammals, and lizards occurred daily, and I had the opportunity to visit a lot more wildlife preserves than I anticipated- it turns out, going hiking in Chile is synonymous with visiting a wildlife preserve! Although I enjoyed my far-off glimpses, when I had an opportunity to rent binoculars in Argentina, the experience was mind-blowing. With binoculars, I felt like I was living inside a Planet Earth episode, and I resolved that on future travel to wilderness locations I would find and carry a pair of travel binoculars that are lightweight, such as these 6 ounce, $20, 5-star rated binoculars.
3. Facial Tissues + Toilet Paper in Some Public Restrooms
It's not unusual to encounter public (or even paid!) restrooms in South America with no toilet paper. This isn't poor maintenance, in many cases, it's actually policy. (FYI, sometimes the toilet paper is in a shared dispenser outside of the restroom, rather than in stalls)
Only higher-end hotels and AirBnB's owned by American ex-pats offer facial tissues or kleenexes. However, because public restrooms without toilet paper are common, it's easy to buy pocket-sized tissues near the checkout of most grocery stores. When traveling in South America (or traveling in Eastern Europe), it's a good idea to have a stash of tissue paper with you when you venture out.
For facial tissue, an old reliable cotton bandana comes in handy. Beloved by generations before ours, bandanas make ultra-soft handkerchiefs that sterilize easily, are environmentally friendly, and wont need to be replaced through your trip.
4. Personal Safety Items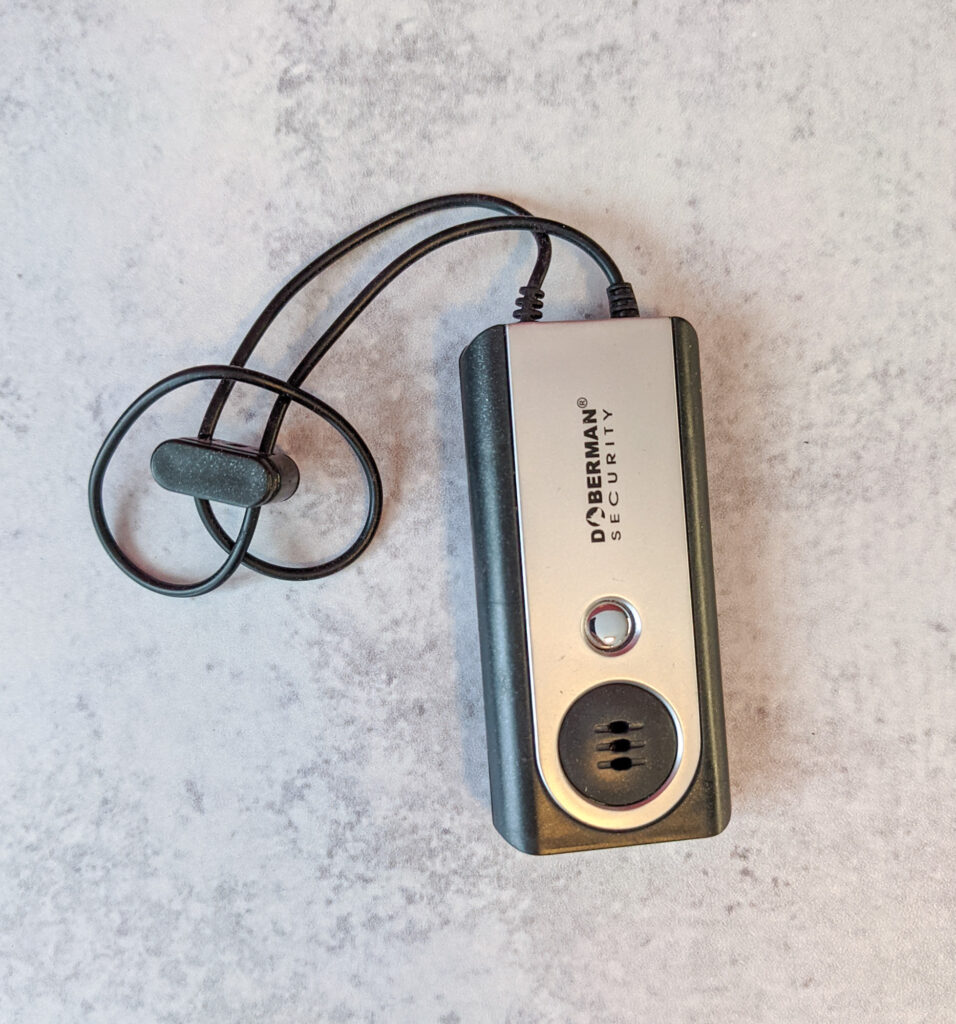 My portable door alarm has never woken me up with an alarm blaring that my door was opened, but knowing that it would has improved my travel sleep by leaps and bounds. This small device has helped me sleep soundly in many airbnb's and hostels where I was less than 100% confident in the security of the space. This Lewis N Clark Door Alarm is my personal pick.
One great thing about portable door alarms is that they tend to be very adaptable to many different types of doors. Provided that there's a gap for the thin prongs to slide into, this travel alarm stays in your door's frame all night and lets out an ear-piercing alarm if the door is opened and those two prongs separate from each other.
5. Scrubba and Portable Clothesline
Although in North America clothes dryers are standard, in most places in South America, dyers only exist in commercial laundrymats. If you plan to wash your own clothes you'll need to plan a way to hang clothing to dry. During my travel through Chile, Argentina, and Peru, I took to carrying a ball of twine to use for this purpose, but smarter solutions exist, including stretchy silicone clotheslines starting around $5, that can easily be attached to railings, bunk beds, or chairs to create a place to dry wet clothes.
Beloved by many travelers, the Scrubba bag makes it easy to thoroughly wash cloths without a washer or the traditional wringing and scrubbing of handwashing.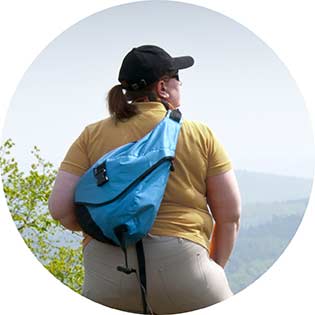 Artist, digital nomad, and highly sensitive person, Lynli started traveling full time as a digital nomad in 2018. Writer and Illustrator by day, remote-destination explorer by other-days, Lynli is passionate about pushing the boundaries of her own comfort zone, exploring the world as a female, fat, one-bag traveler, and journalling it all on WanderBig.com