Patagonia has a reputation as an expensive travel destination, but in this article, I'll show you how I spent a month exploring Patagonia and kept my costs for full-time travel under my monthly budget for living back home in Seattle. 🌎✈️
Great budget travel takes research and flexibility, but if you're already researching cheap vacations in Patagonia- you're well on your way to an unforgettable and affordable trip to this stunning part of the world.
Is traveling to Patagonia worth it? After a full month exploring the region, I can confirm that it is certainly worth every penny. Plus, despite popular opinion, you don't need a lot of money to travel in Patagonia! Here's how to keep your trip to Patagonia within budget without missing out on the amazing experiences the region offers.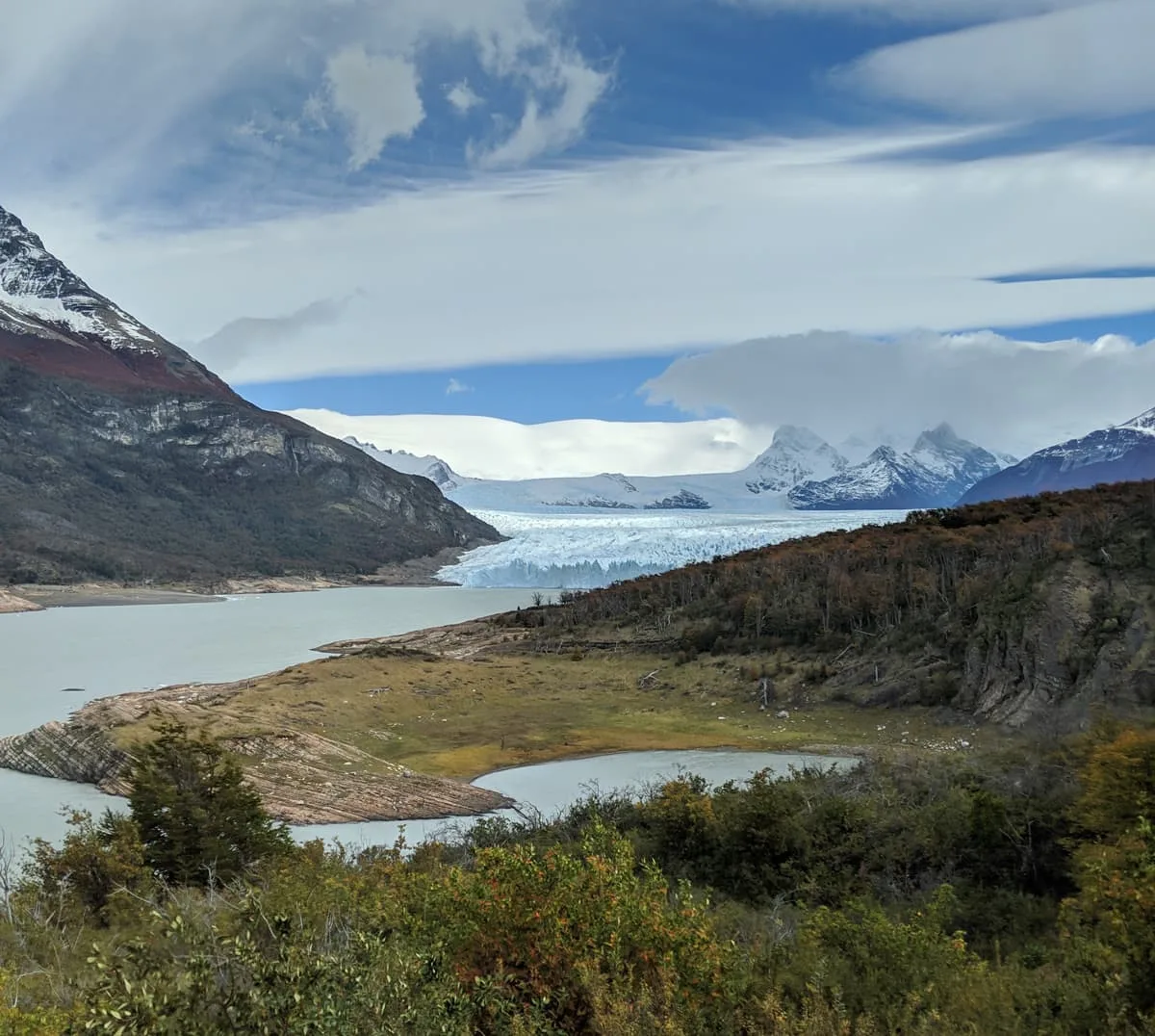 To Save Money, Focus on Argentinian Patagonia
Although you'll almost certainly want to pop across the border for a trip to Torres del Paine National Park, which is home to the most iconic peaks in Patagonia, Argentinian-Patagonia offers essentially the same experience as Chilean Patagonia- but so much cheaper. According to this cost of living calculator, Argentina is 27% cheaper than Chile!
The Argentine portion of Patagonia includes the provinces of Neuquén, Río Negro, Chubut and Santa Cruz, as well as the eastern part of Tierra del Fuego archipelago. El Calafate and El Chalten, perched on the edge of a massive ice field (including Perito Moreno glacier in Los Glaciers National Park), are top destinations for travelers.
These savings were tangible to me as I remember my own meals in Patagonia. After an $11 USD steak dinner at a nice Argentinian restaurant, paying $17 USD for a small pizza back across the border in Chile was just painful.
(Speaking of food, it's another reason to stay in Argentina instead of Chile. Most travelers agree that Chilean cuisine just isn't that great, especially compared to the amazing dishes in Argentina and Peru.)
Travel During the Off-Season.
The shoulder season, which falls between the peak season and the off-season, is a great time to visit Patagonia. Because Patagonia is in the southern hemisphere, their spring is our fall, and our fall is their spring. Any month that is spring or fall in the USA is a good month to for cheap travel to Patagonia.
You may catch some bad weather a bit more often during the shoulder season, but getting good weather in an extreme climate like Patagonia is always a matter of luck, and enjoying the beautiful days with half as many tourists around is definitely worth it. ⛈️☀️
Shoulder Season in the Southern Hemisphere: Have two Autumns in one year! 🍂
Experiencing spring or fall in a different hemisphere is a fun experience that's different from traveling in peak summer. The year I spent a month traveling in Patagonia, I got to experience two autumns in one year! That alone was pretty memorable, especially surrounded by the golden trees of El Calafate, Argentina.
During shoulder season, the weather is still generally pleasant and the crowds are smaller than during the peak season. This makes it a great time to explore the crowded National Parks. Flights are generally much less expensive if you travel during the off season.
Purchase Flights on South American Air Travel Sites
By using an inexpensive VPN that made my computer's IP address look like it was based in Chile, I saved almost 35% on my airfare from Seattle to Chile and back! When I used the English language site that loads for Americans, the price was much higher. Simply loading the local version and translating it dropped prices significantly- consistently.
Patagonia is a massive geographic region. Chile stretches 2,500 miles from north to south. Because of this, traveling by air is really common. While Americans hop in the car to visit family a few cities over, Chileans usually travel by plane. Flights between cities, booked on Chilean airline sites, were often only $35-$40 USD.
Instead of booking here
book through the local site
Consider one-way tickets as you navigate Patagonia. Normally, ordering a round-trip ticket is much less expensive than booking two one-way tickets, but this does not seem to be the case in South America. Consider the cost of two one-way ticks rather than one round journey. It won't hurt to check!
Get Cash Through Bank ATMs (Whenever You Can)
This tip is a budget-saver and a personal safety tip: ATM's run out of money in Patagonia relatively frequently. It's a good idea to have extra Chilean Pesos or Argentine Pesos stowed in your suitcase liner or zipped into a rarely used jacket pocket.
Like many tourist destinations, there are predatory ATM's that will charge unknowing travelers a crazy exchange rate. These ATMs will advertise that they have a very low fee, but it's a trick. They'll assume you don't know the day's fair exchange rate (who does?) and will not give you a fair number of pesos for the dollars deducted from your account.
To save money during ATM withdraws in Patagonia, follow these tips:
If you see a bank, pop into their lobby and use the ATM even if you don't quite need money yet (bank ATMs are better stocked and less predatory).
Always choose "withdraw money in pesos" from the ATM menu

This confused me at first, but essentially, foreign ATMs give you the choice between (A) telling your bank you want $200 USD and letting the ATM convert that to pesos, or (B) telling your bank you want 20,000 Argentinian Pesos and letting your bank work out how much USD to deduct from your account. The second option will 99% of the time save you money.
Take the Bus
Many locals fly from city to city in Patagonia, but there is also a thriving bus network. While it doesn't save a lot of money to take the bus, it can be an experience.
6 hours on a bus from Puerto Natales, Chile to El Calafate, Argentina was a travel experience, itself. I'll never forget my bus ride through the vast nothingness of the Patagonian steppe: hours of empty highway interrupted only by the occasional abandoned campsite and steer skeleton. When we hit the Argentina/Chile border, it was a small outpost with a loose horse wandering around!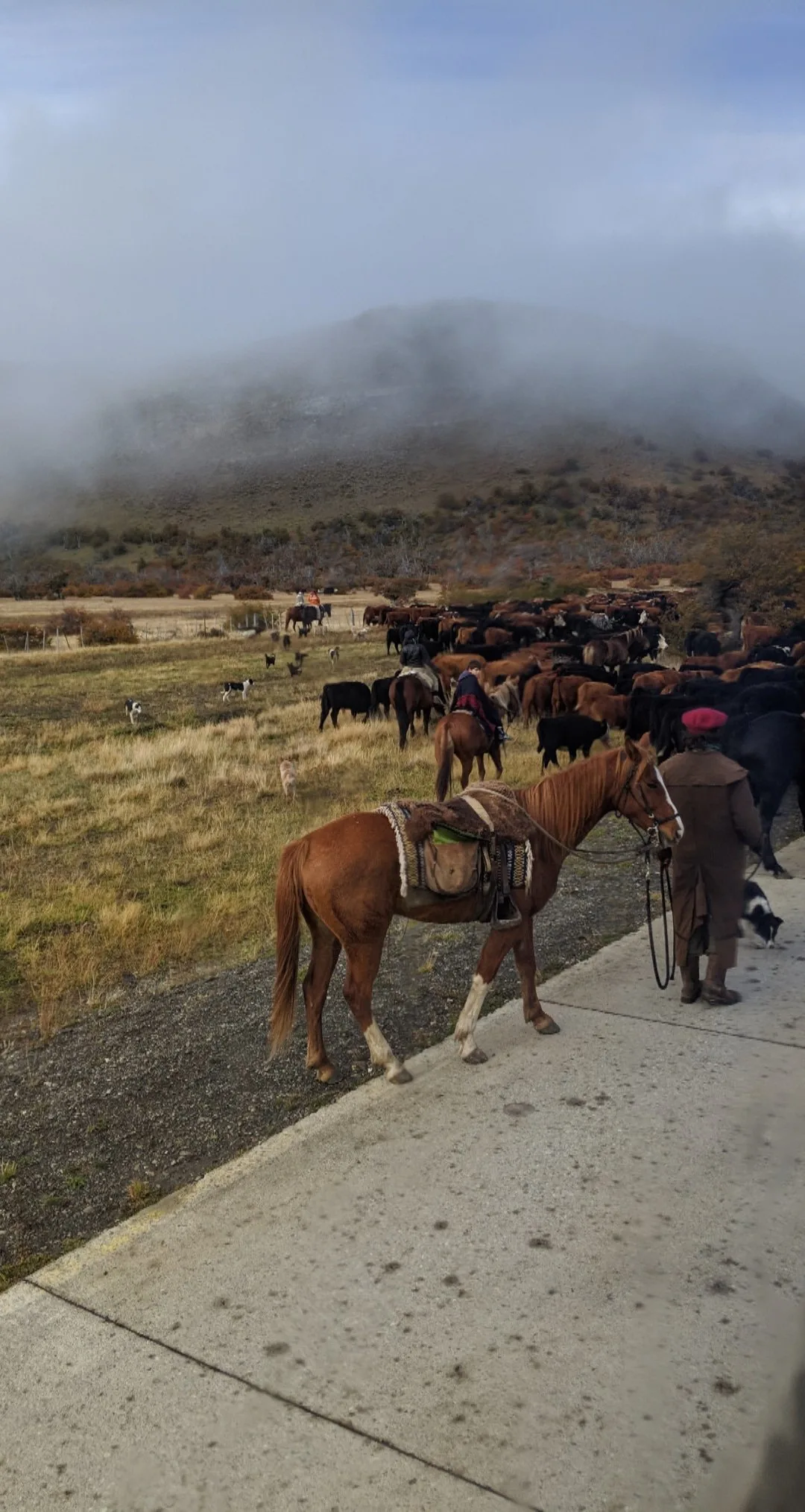 Avoid the Budget-Airlines
Unless you have evolved past one bag packing all the way to extreme r/zerobags level, low-cost airlines actually won't be cheaper than the main airline in South America, Latam. Budget airlines will charge you exorbitant fees to do things like check your luggage, buy food, and even stow a carry-on. Even carrying anything larger than a purse is subject to large fees on the budget South American airlines, so be informed of the real costs of a cheaper ticket.
Compare your packing list to my South America Packing List to see what to cut and what to- under no circumstances – not cut from your list when headed to Patagonia.
Find the Free Things to Do in Every City
Every city has fun stuff to do that's completely free- at least a day or two worth of activities including parks, monuments, waterfront/boardwalks, and mural walks. Most museums around the world have a certain day each week or month that's free.
Even more free things to do? Check out city hall and the central library. In large cities these buildings are often old, opulent, and completely free for budget travelers. 📚
I use Atlas Obscura to discover quirky hidden gems in a destination that are often (but not always) free, and there are plenty of locations to explore in Patagonia.
Go on Cheap tours
There are three ways I know to book cheap tours, even in Patagonia:
💰 Very Cheap: Hostel Tours. Even if you haven't found a hostel travel style that's right for you, and you prefer Airbnbs or Hotels, you can take advantage of the budget tour options that Patagonian hostels offer. Hostel tours are hit or miss when it comes to getting a knowledgeable guide, but they are free or cheap and often a great way to meet other travelers.
💰💰 Cheap: Day-Of Tours. In some parts of the world, including spots in Patagonia, there are central meeting places where tours leave from each day. It might be a port, a town square, or other meeting place usually between 8 & 10 am in the morning. In very popular destinations, it's possible to show up at this meeting point and join a tour for a fraction of the cost of booking ahead. (It does require flexibility, though, as you might end up not catching a tour that day)
💰💰💰 Luxury on a Budget: Hotel Arranged Tours: When I visited Patagonia, every guided group day-trip into Torres del Paine that I looked at online was $150 USD or more! When I asked a friendly hotel employee for advice, they offered a spot with their partnered tour company for $67 USD. When I boarded the tour van the next morning, I discovered all of the other passengers had booked online for the $150+ rate!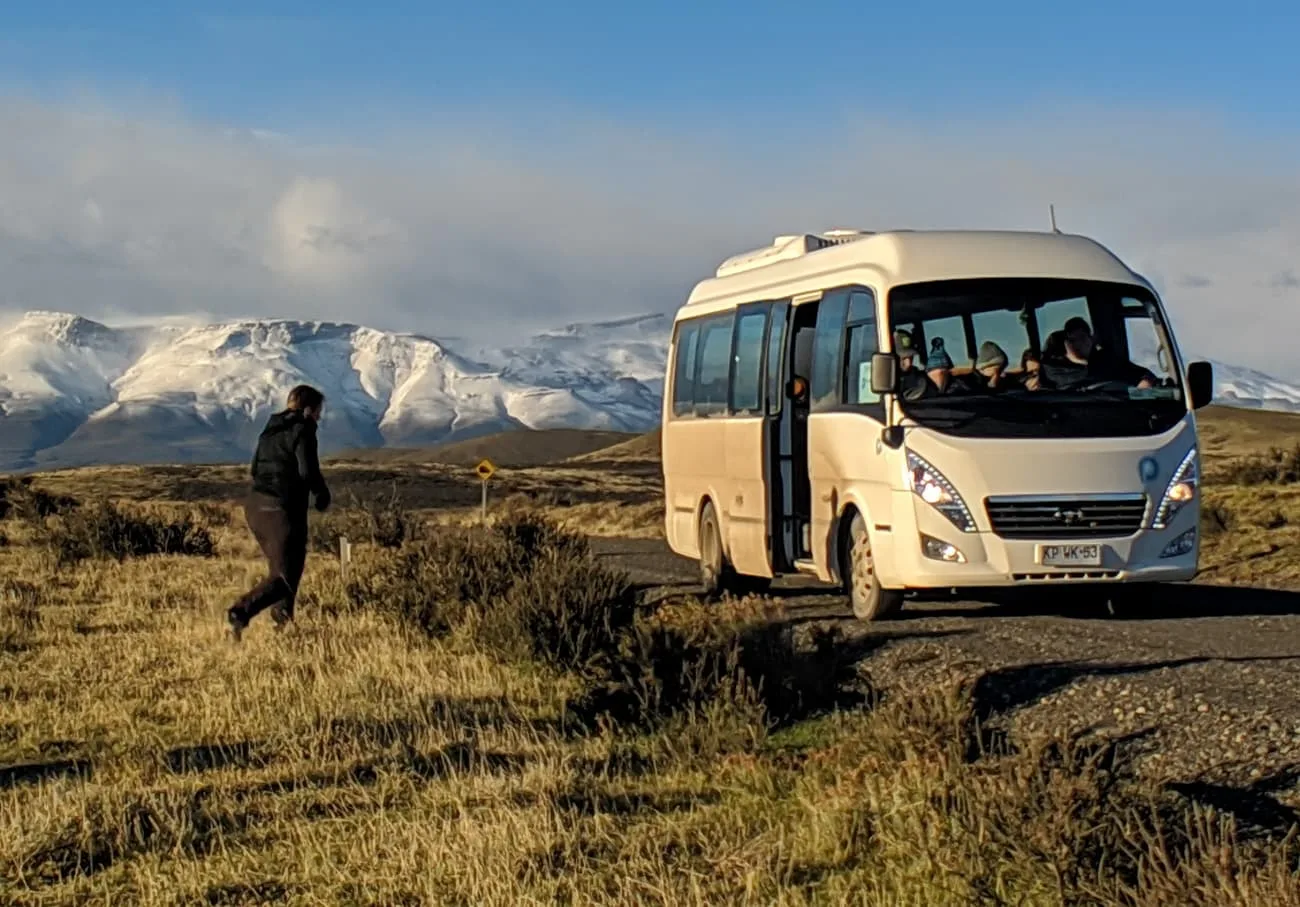 Cooking/Picnics/Grocery Shopping
Cooking has been a great way for me to stay on budget when traveling-especially in Patagonia (where, in Chile, honestly, restaurant food was generally no better than the easy recipes I make in airbnb kitchens and hostels).
While I'm comfortable eating alone in restaurants and always try the local cuisine (like Chifa in Peru!) preparing one of my easy meals for hotels rooms is a great way to save money and recharge with a night in.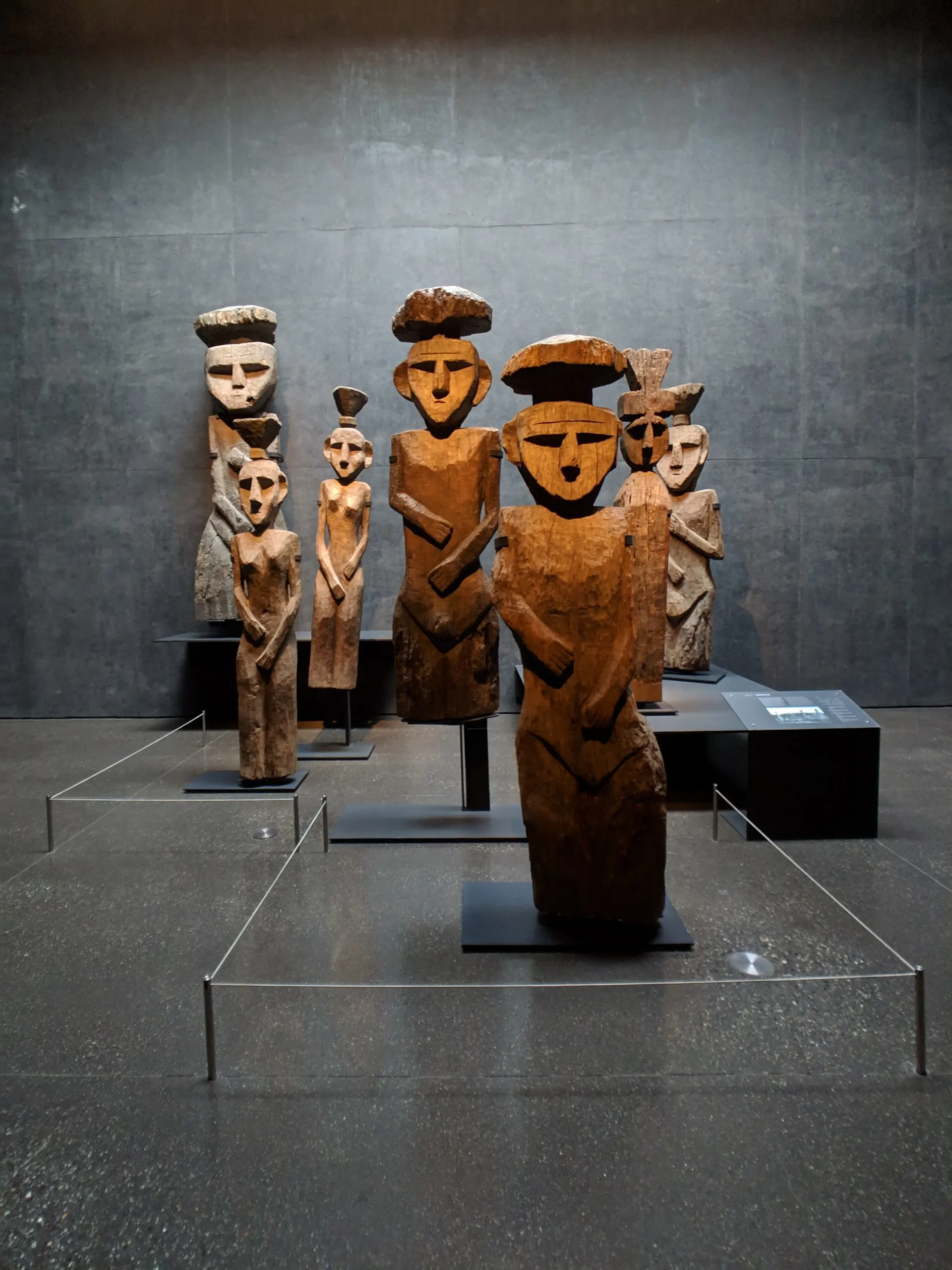 Consider Couchsurfing, Housesitting, or Hostels
Don't dismiss Couchsurfing or housesitting in Patagonia. While staying at a luxury hotel is nearly always out of the question if you're serious about traveling on a budget, there are luxury budget travel options.
When I visited Patagonia in shoulder season of 2019, I was able to stay in a luxury hotel for about 75% off. Although I'd booked a hostel in Puerto Natales, when casual hotel room browsing revealed a normally-$230/night room for just $67/night, I booked three days and spent the next few days unwinding and barely leaving the amenities of that waterfront lodge.
Take Your Student/Teacher ID
If you have a school ID card, bring it! I made the mistake of visiting Patagonia without my student ID (I was finishing grad school at the time) and still kind of kick myself. (Don't worry, I took my ID on my post-graduation trip to Transylvania, Romania to make up for it!)
While Patagonia isn't known for Museums, there may be places the student ID comes in handy. If you stop in Santiago to see the Museum of Precolumbian Art (and you should, it's a jaw-dropping experience) that student ID will come in handy.
The Bottom Line on Budget Trips in Patagonia
Patagonia is known for being an expensive vacation destination, but it doesn't have to be! With a little research, flexibility, and some savvy travel tips, you can explore this breathtaking region without breaking the bank. From enjoying the stunning landscapes of Perito Moreno Glacier to discovering hidden gems in Argentinian Patagonia, there are endless affordable adventures waiting for you.
Remember to travel during the off-season for smaller crowds and better prices, book flights through local South American air travel sites for savings, and take advantage of free activities and budget-friendly tours. Whether you're cooking your own meals, embracing the bus network, or finding luxury on a budget, there are plenty of ways to make your trip to Patagonia affordable and unforgettable.
Need more tips? Check out my article about budgeting travel. ✈️📸🌎💰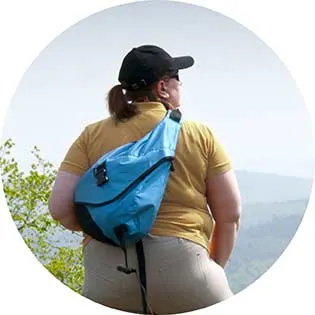 Lynli Roman's unique approach to travel is informed by decades of experience on the road with a traveling family and, later, years spent as a solo international traveler. When she's not writing about Seattle from her Pike Place Market apartment, Lynli writes on-location while conducting hands-on research in each destination she covers. Lynli's writing has been featured by MSN, ABC Money, Buzzfeed, and Huffington Post. She is passionate about sharing information that makes travel more accessible for all bodies.