Romanian cuisine is some of my favorite in the whole world. Even now, 18 months after my visit to Transylvania, I regularly make meals using recipes and spice packets gathered in Transylvania. In fact, Romania was the destination that made me start adding packaged spice mixes for local foods to my Top 5 Travel Souvenirs.
Romanian food is one of the best reasons to visit Transylvania.
Here are some of my favorite food and drink options in Romania, plus, some sample menus from the region.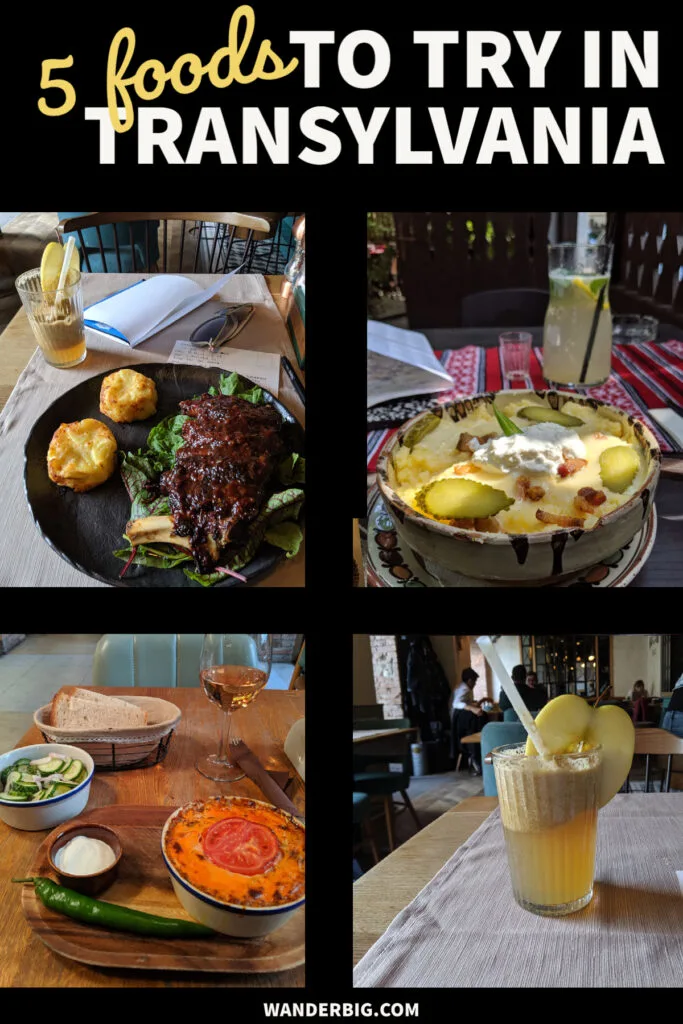 Sour Soup
While the flavor doesn't appeal to everyone, sampling the sour soups in Romania- versions of what's called Ciorba – is essential.
While exchange rates are low, a soup appetizer in Romania costs about 2-4 USD, making it hard to justify NOT trying this popular style of soup. Most Romanian sour soups have a base of a slightly fermented or acidic flavor, unique to soups from this region. There's even a lettuce soup!
Romanian polenta
100 years ago, plain polenta corn grits topped with crisped pork fat was the Romanian version of a package of Ramen noodles – accessible and filling food for people on an extreme budget. Today, modern Romanian chefs have adopted and adapted this dish for modern pallets, and many restaurants in Transylvania include some variation of a pork and polenta dish. add to the polenta section: Unlike Italian polenta, Romanian polenta does not include cheese or dairy, the simple preparation of corn grits is flavored instead with pork and pork fat.
One of my Transylvanian Airbnb hosts shared with me a common Romanian saying about this dish, "if you have polenta for dinner you must tiptoe to bed" and as this Transylvanian folklore predicts, it's not a meal that provides sustenance for a full day of tourist exploring, but for a cultural experience, it's a can't-miss food experience on your Transylvanian food itinerary.
Romanian cabbage rolls – Sarmale
In Transylvania, cabbage rolls are everywhere- but these cabbage rolls may be different from cabbage rolls you've had as part of other cuisines – Romanian cabbage rolls are relatively dry on the outside (basted but not smothered in tomato sauce) and contain a mixture of smoked meats, spices, rice, and more cabbage on the inside. These cabbage rolls, called Sarmale, can be found everywhere from street markets to religious festivals, and from greasy food-counters to high-end restaurants. Romanian cabbage rolls have a unique flavor that is easy to replicate at home if you combine a souvenir packet of seasoning with good smoked meat.
Street Bread – Kürtöskalács or "Chimney Cake"
Common to both Hungary and Romania, this treat- also called Kurtosh- is yeast bread twisted around a wood dowel and cooked over an open flame, where the sugar on the outside caramelizes to a crisp nutty caramel. Often sold at street fairs and markets and commonly eaten from a bag on the go, this treat is worth looking out for during your time in Transylvania.
Juices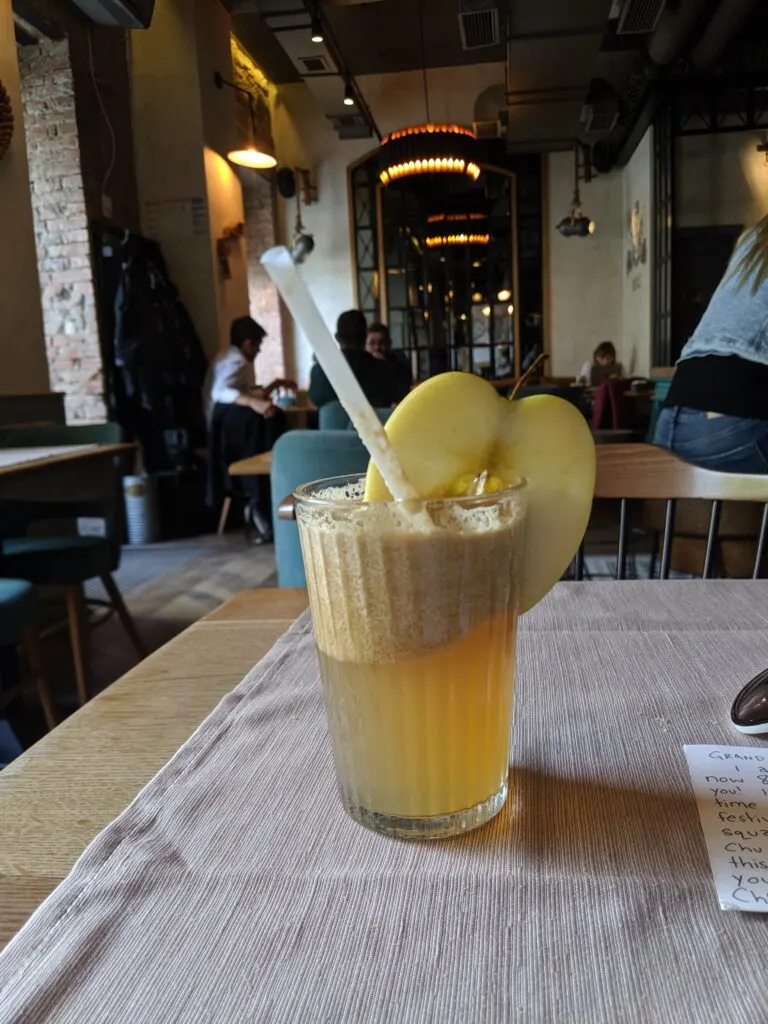 If you like uique combinations of juices, mocktails, or smoothies, you'll be in heaven in the cafes and bistros of Romania. Fresh pressed juice is popular and many restaurants have a menu of housemade juice blends in creative combinations.
Barbecued Ribs
Although barbecue isn't typically associated with Eastern Europe, Romanian Barbecue is among the best I've had outside of the USA. You'll find a slab of ribs on many menus in Transylvania, and perusing these amazing menus is one of my favorite things to do in Romania.
Transylvania is one of the best locations for dining well on a budget. Because of the current exchange rate, the US dollar is particularly powerful in Romania. For under US$20 you can enjoy a three-course meal at a nice restaurant in most cities in Romania- the same meal that would cost double that in other countries within the European Union.
Romanian food for all Palates
Something I particularly appreciated about Romanian food was the variable level of heat and spice. Often, dishes are served with a whole hot pepper on the side. Diners are expected to spice their meal to taste using this pepper. As someone who likes only the tiniest bit of spice in my food, I appreciated this custom for dining in Romania.
If you're traveling with kids or younger family members, though almost certainly be able to find food that they enjoy in Romania. Like most cities in today's globalized world, it's easy to find crowd-pleasing foods like pizza and hamburgers in Romania, but even among traditional Romanian foods, there are a number of options that are mildly flavored and suitable even for picky eaters.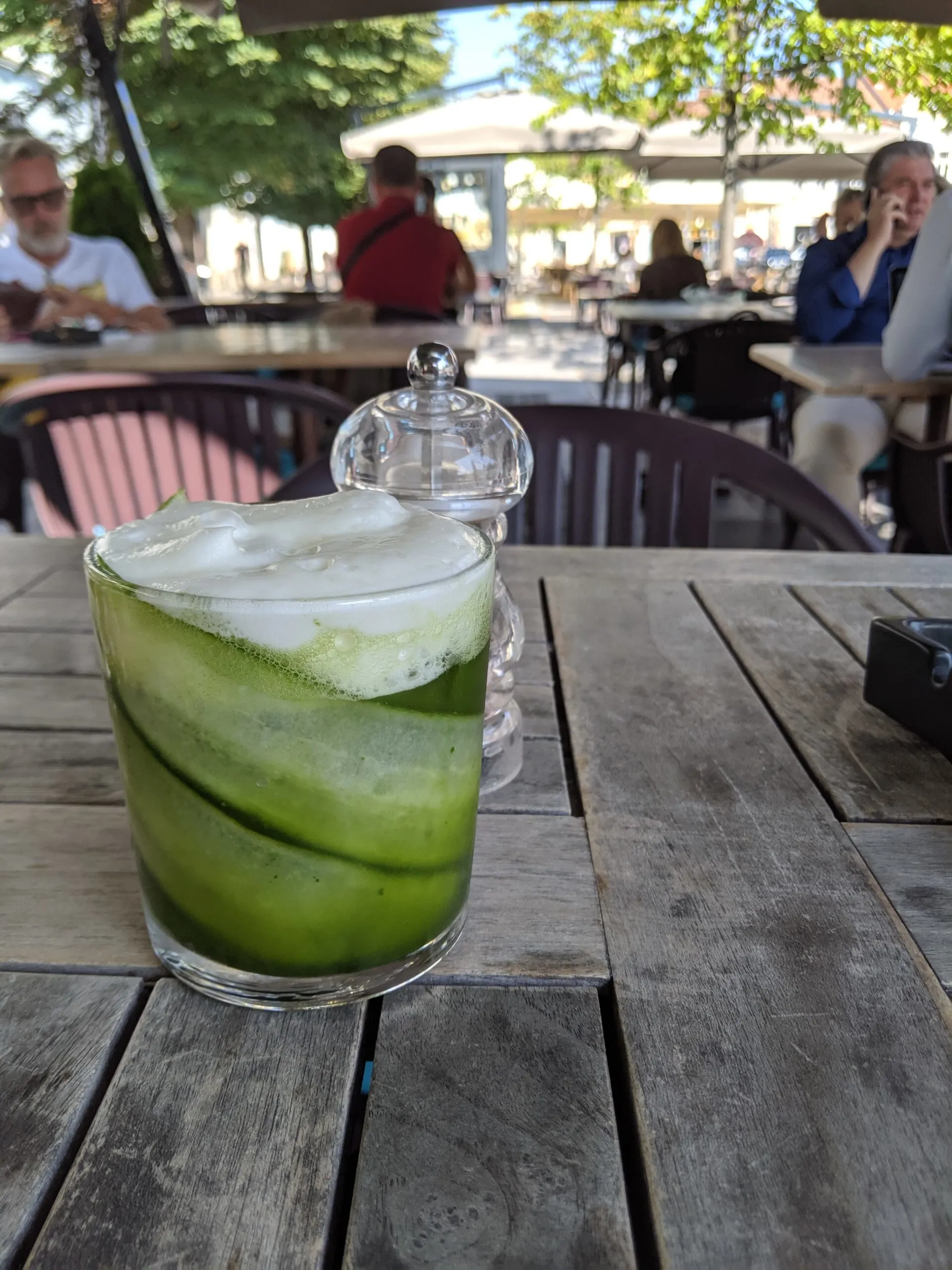 Seasonal Food in Romania
Like all destinations with cuisines using fresh food, the best dish available during your visit to Romania may vary with the seasons. Romanian food is based on Romania's roots in a poor peasant culture- because of this, traditional cuisine is highly seasonal and the best dish is available during your visit may, in fact, be daily specials on a temporary menu rather than these favorite foods from Romania I have listed here.
Menus in Romania
Like the menus in restaurants from any country, menus in Romania can vary dramatically from restaurant to restaurant. Even within "traditional" restaurants known for serving historically-Romanian dishes, the available dishes will vary. Here are a few sample menus: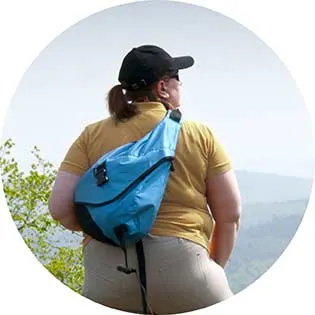 Lynli Roman's unique approach to travel is informed by decades of experience on the road with a traveling family and, later, years spent as a solo international traveler. When she's not writing about Seattle from her Pike Place Market apartment, Lynli writes on-location while conducting hands-on research in each destination she covers. Lynli's writing has been featured by MSN, ABC Money, Buzzfeed, and Huffington Post. She is passionate about sharing information that makes travel more accessible for all bodies.