Furnished Finder is an Airbnb alternative for travelers seeking a furnished rental for 30 days or longer. In this article, I share my experience using the Furnished Finder platform as a former five-star Airbnb host and frequent guest in Airbnbs.
Using my extensive experience on the Airbnb platform, in this article, I compare and contrast what it's like to stay in a Furnished Finder instead of an Airbnb.
First, What is Furnished Finder?
Furnished Finder is a website that works a bit like a cross between Craigslist and Airbnb. Furnish Finder offers far more safeguards than a random online classified, while being free from many of the corporate hassles of Airbnb.
Like Airbnb, on Furnished Finder guests can view listings for available homes online and read reviews left by previous guests. Furnished Finder is different from Airbnb, however, because Furnished Finder allows you to communicate directly with hosts, freely, during your housing search. Like Craigslist, on Furnished Finder, you can visit the property to do a walk-through of the home before you book your stay.
Reasons to use Furnished Finder instead of Airbnb for longer stays:
Advantages for guests:
You can visit the property before you book it.
You can get your host's full name and check public records for court proceedings or a criminal record.
You can negotiate the monthly rate before booking.
Because the platform does not take a cut of the nightly rate, housing on Furnished Finder is generally much less expensive.
Advantages for hosts
You can meet guests before granting them access to your home.
You can make modifications to the standard contract as needed.
Furnished Finder has a built-in feature that allows you to run a background check on potential guests before agreeing to host them.
With no commission on rentals, only a listing fee, you'll reap higher profits on this platform than monthly Airbnb rentals.
In many locations, stays longer than 30 days are exempt from local hotel and hospitality taxes.
Who Uses Furnished Finder
Most users of this website are traveling nurses. They are the demographic that the site primarily caters to, but all sorts of people use Furnished Finder when they need a furnished short-term rental for a month or longer.
Some business travelers use Furnished Finder as an alternative to impersonal corporate housing. Others (including myself, when I moved to St. Louis) use the platform to rent a mid-length furnished home to live in while buying a home in a new city or undergoing an extensive remodel.
Places where Furnished Finder is an option as an alternative to Airbnb
At the time of the latest update to this article, Furnished Finder exclusively operates within the United States. Although it is open to both domestic and international guests.
Choosing Between a Room and an Entire Place
Like Airbnb, Furnished Finder gives guests the option to choose between having an entire home to themselves or renting a room in a home.
While renting a room in an occupied home is a less expensive alternative to renting an entire house, most introverts prefer to rent a whole house.
Thankfully, there are many diverse housing options on Furnished Finder, and renting a small apartment by yourself may be less expensive, in some cases, than renting a room in a larger home with more amenities.
How to Pay on Furnished Finder
One thing I didn't quite understand when I was new to the platform was how to pay my hosts for the home that I was renting. Furnished Finder doesn't process payments. Instead, you will pay your host directly. The contract you'll sign at the start of your rental will explain how to pay rent.
My monthly payment was simply a Venmo payment to the homeowner delivered on the first of each month.
My experience navigating and renting on Furnished Finder
I used Furnished Finder to secure a place to stay during my move to St. Louis in 2021. After years of renting from terrible property management firms in Seattle, I knew I was ready to buy a house when I moved to St Louis. To avoid multiple moves, I decided to find a furnished home or apartment to stay in until I closed on a house in St. Louis.
At first, navigating Furnished Finder was a little bit frustrating for me. Finding an available listing was harder than it appeared. More than a few times, I found a rental that seemed like it could work, sent a message to the homeowner, and received either no response or a response that it had "just been rented out."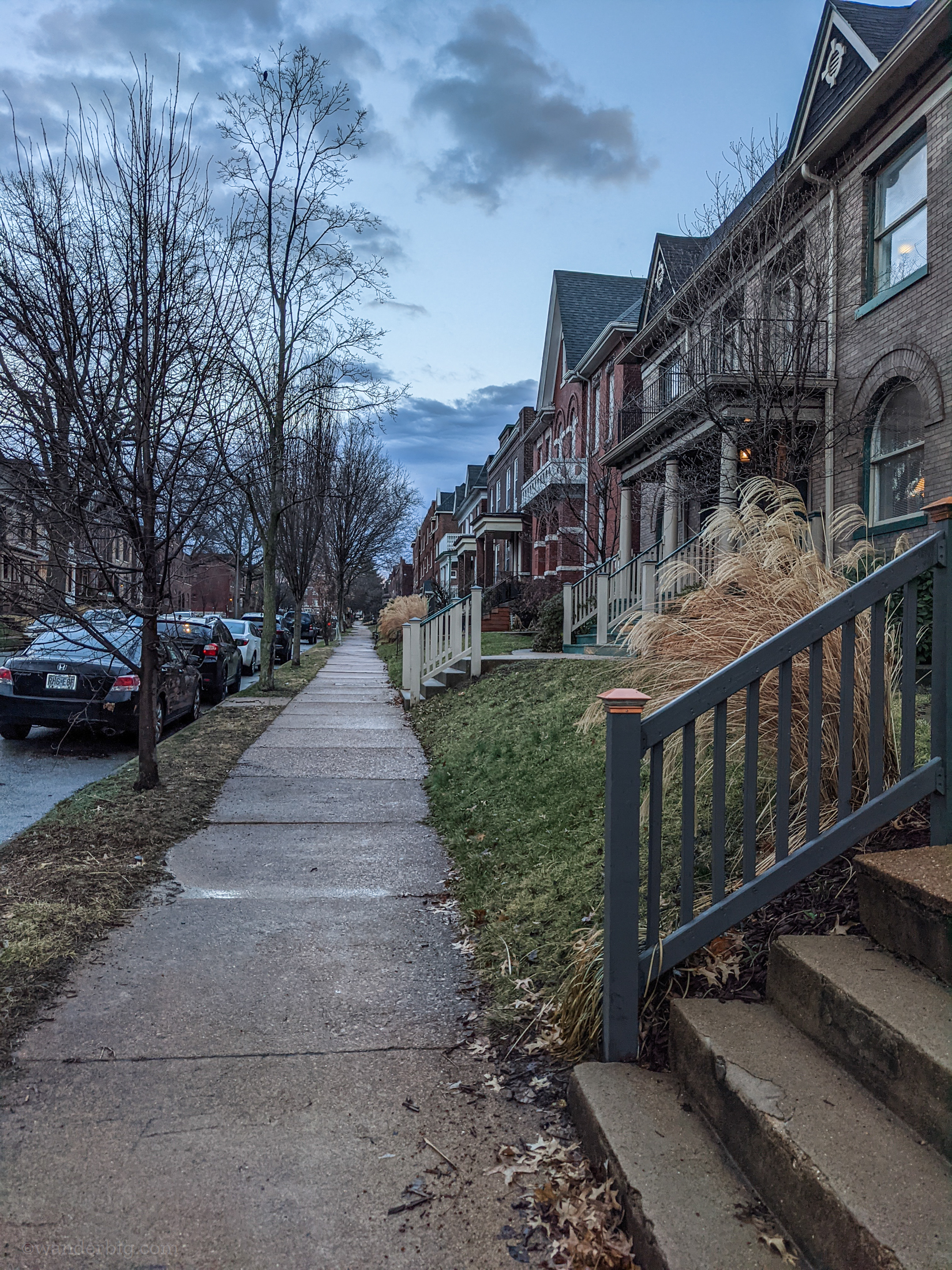 Despite these early setbacks, I continued to explore my options for short-term housing on the site. A week or so after I began looking in earnest, I connected with a couple soon leaving for international travel and seeking a tenant for their home. Although the home was larger than I initially sought, I decided to go take a look at the property.
After renting hundreds of Airbnb's around the world and having some mixed experiences with expectation versus reality of an Airbnb apartment, my favorite part of using the platform was being able to go and take a look at the house before I agreed to rent it. Through Furnished Finder, I was able to visit the home, meet the homeowners, and have a walk-through introduction to the security system and other particularities of the home. After viewing the house and meeting the homeowners, I decided to move forward with renting the first home I viewed in person from Furnished Finder.
Next Steps: From Verbal Agreement to Legal Agreement
The next step after I chose an available home on Furnished Finder was very similar to the process of renting an actual apartment.
The homeowners requested that I submit to a background and credit check, and I did a bit of my own web sleuthing to get a sense of whether the homeowners were what they claimed to be. With both parties satisfied, a contract was signed and I placed a $500 deposit to cover potential damages or cleaning required after my stay.
A few days later, the homeowners were bound for their international destination, and I moved into their spacious home in a historic neighborhood of St. Louis.
Moving in to my Furnished Finder Rental
After a few weeks in corporate housing and short-term Airbnbs, moving into my Furnished Finder apartment was near blissful.
It's always good to be in a real home with a full kitchen after eating out way too much during my stays in shorter-term vacation-oriented rentals (Airbnb kitchens can be hard to cook in- but I do have some foolproof easy Airbnb Recipes).
The most frustrating thing I found about Furnished Finder rentals was the temporariness of it. Small problems – like a missing towel holder in the bathroom- were truly the smallest minor inconveniences. But, as they added up, it was frustrating knowing that if this was my home I could fix the problem in minutes, but because I was a guest in someone else's home, I just had to deal with the inconveniences.
And, like any rental, there were surprises I didn't anticipate: appliances that didn't quite work, and minor annoyances that had been omitted in the listings. This, however, seems standard to every form of housing, so not a drawback of this platform in particular.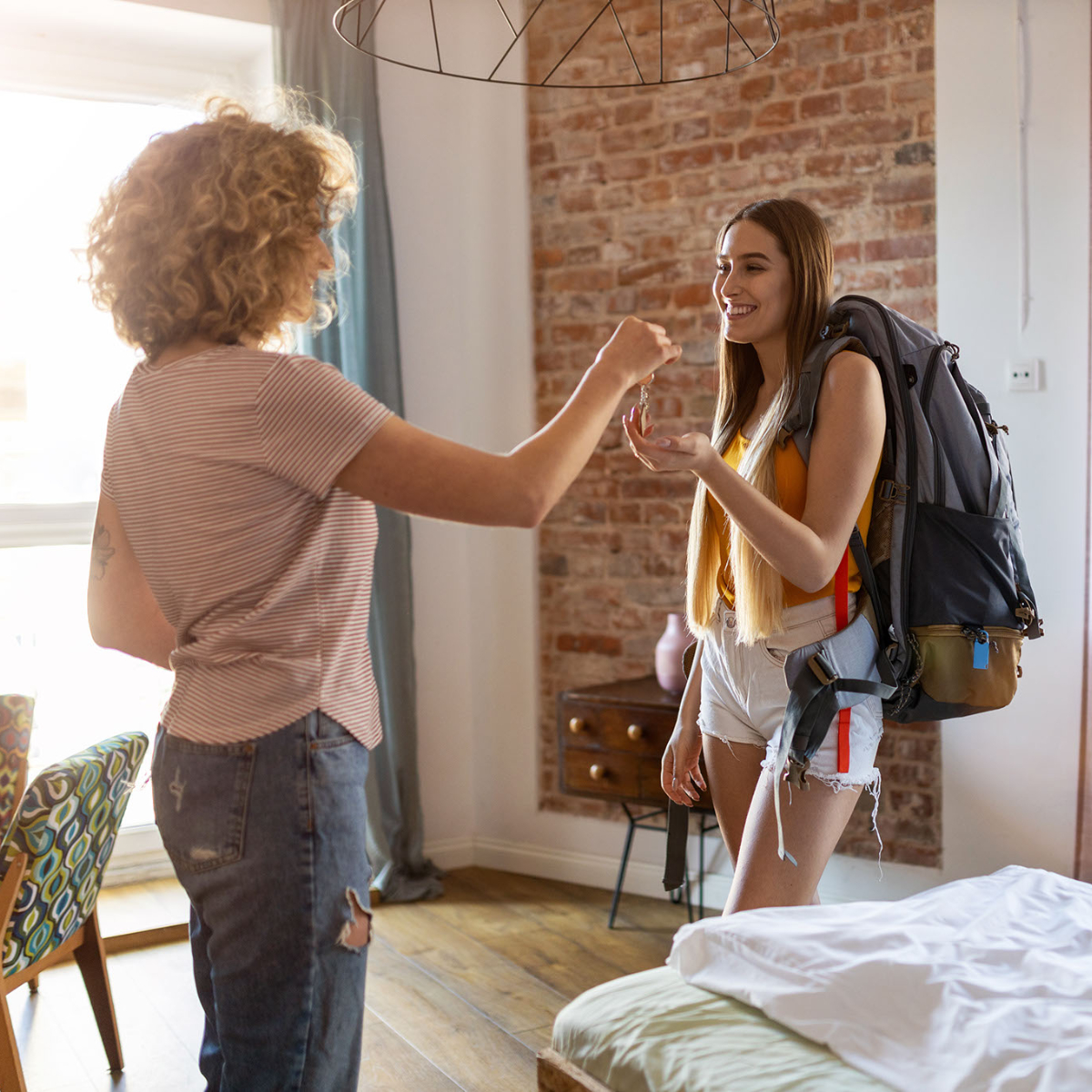 Ending my Furnished Finder stay
Moving out of my Furnished Finder apartment felt very much like moving out of any Airbnb. Well, except that I accumulated a lot more stuff and settled in much more thoroughly in my two-month Furnished Finder rental. By that time, I had closed on a property in St. Louis. I was able to move from the Furnished Finder home directly to my new house.
After my stay, I was invited to leave a review for the home. Following my guidelines for leaving great Airbnb reviews, I left a positive and detailed public review.
After my Stay: Inviting a New Host
After my two-month stay in a Furnished Finder in St Louis, I recommended the site to a friend with a basement apartment for rent. Not interested in managing all the cleaning required to make a profit with an Airbnb listing, she was intrigued. Following my advice for how Airbnb hosts can attract long term guests, my Seattle friend prepared her apartment. Most hosts need to make some small changes to appeal to longer-term guests.
My friend decided to give the site a try. Now, 10 months later, she loves being a Furnished Finder host. She rents her Seattle basement apartment to guests interested in staying for one to three months. For her, the experience of hosting Furnished Finder guests has been so far very positive.
Tips to Protect Yourself as a Renter on Furnished Finder
After a few years of dealing with predatory corporate property management in Seattle, I developed a few practices to help protect my interests when renting an apartment. Thankfully, these same skills come in handy for other situations, including renting apartments and homes on platforms like Furnished Finder. Here's what you should do to make sure you aren't held liable for damages that you did not cause in an Airbnb or Furnished Finder:
Check references. If a reviews for the property or property-manager are available online, search online for reviews by previous tenants.
Document. Before ever unpacking your luggage, take a video of your home. Walk slowly through the home, being sure to film the home's condition and closely noting any damages to walls, doors, floors, etc. Then, immediately upload the video to a third-party host like YouTube. In the event of a dispute over damage in the apartment, you'll have a time-stamped video proving the apartment's condition at the time you took possession.
Final Thoughts on Using Furnished Finder as an Alternative to Airbnb
Without a doubt, I think that Furnished Finder has the potential to be a serious competitor for Airbnb when it comes to short-term rentals that are 30 days or longer. Although many guests have great experiences doing monthly Airbnb stays, Furnished Finder, with its lower fees and greater transparency, provides many advantages over Airbnb for both hosts and guests.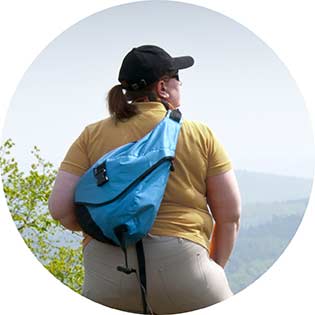 Artist, digital nomad, and highly sensitive person, Lynli started traveling full time as a digital nomad in 2018. Writer and Illustrator by day, remote-destination explorer by other-days, Lynli is passionate about pushing the boundaries of her own comfort zone, exploring the world as a plus size, one-bag traveler, and journaling it all on WanderBig.com