Sometimes I need to break up my routine and switch up my study or work spaces. A change of scenery and a little background noise often help me focus- and getting out of my tiny studio is never a bad idea. In this post, I'll be introducing you to some of my favorite digital-nomading and grad school paper-writing spots in Seattle.
Previously, I fiercely guarded the locations of my favorite hangouts for fear of them becoming too popular. As I compose this post, however, I'm midway through the process of moving out of the heart of Seattle. As I say goodbye, I'm ready to spill all the best spots I've found in the last few years of digital nomading around Seattle.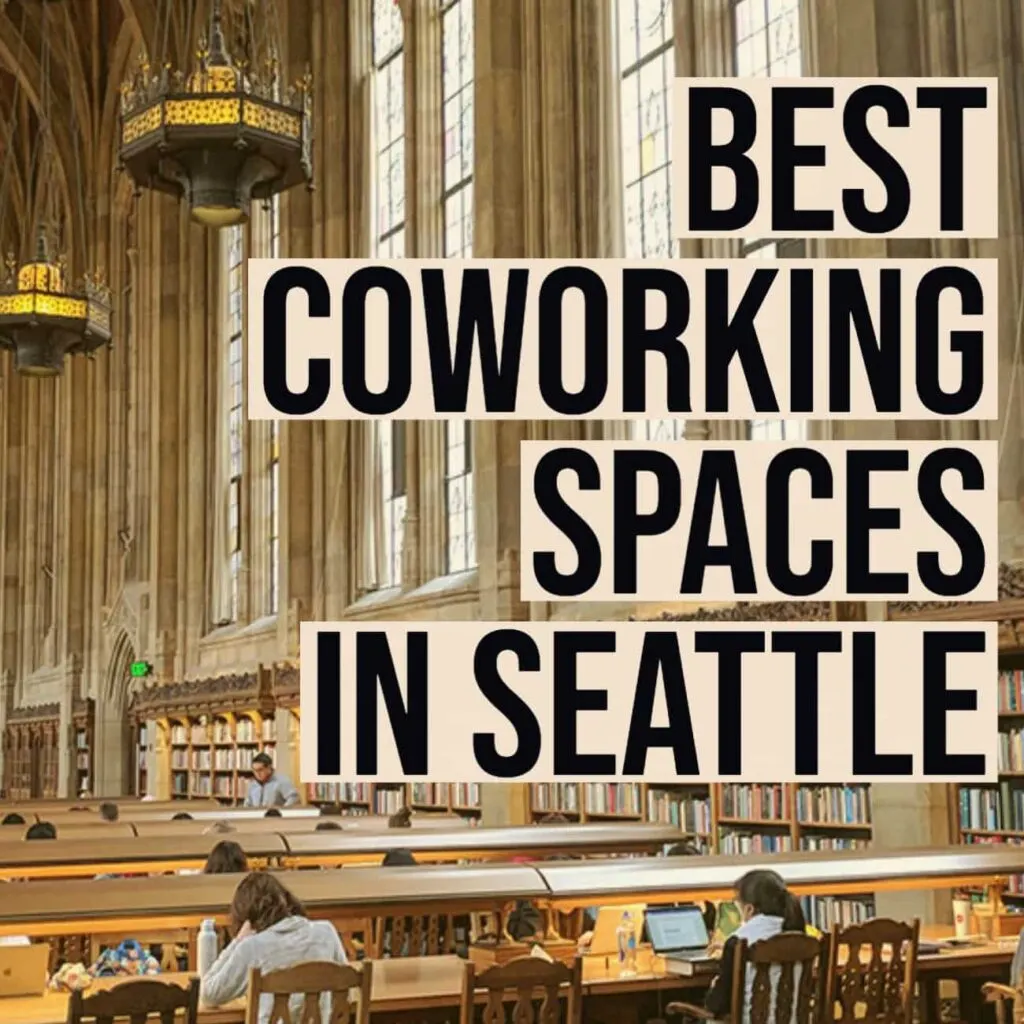 Coffee shops in Seattle are overflowing with entrepreneurs and tech workers, but my dislike of crowds and desire for beautiful spaces and vistas have kept me on the lookout for the rare gem of a workspace that offers both.
In no particular order, here are the top spots (non-coffee shop) spots I've found for working and studying in Seattle:
Seattle Central Library
Address: 1000 4th Ave, Seattle, WA 98104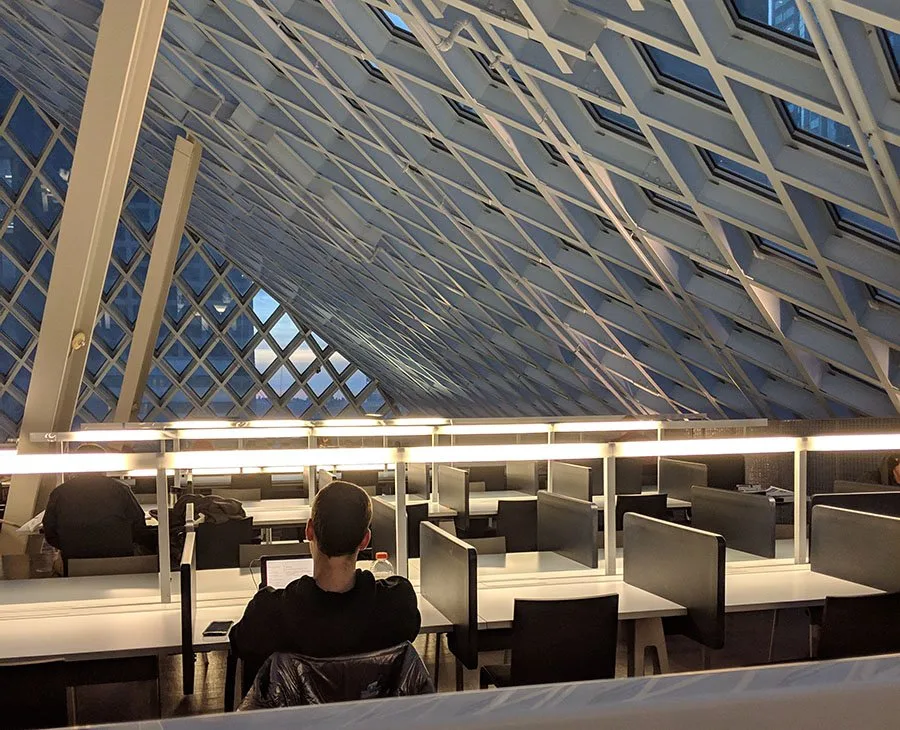 Seattle Central Library is located in the heart of Seattle's downtown. It's in a location that's housed various libraries for over a hundred years! The architecture of this modern library landed it on Wordery's list of the World's Most Beautiful Libraries, and its instagram stats recently landed it in the position as the Most Instagrammed Libary in the World. Worth a day trip just to explore, this library is also a great choice for work or study. Though I joke about this being the "most terrifying building in Seattle," once inside, the harsh angles and sharp shape soften into lofty ceilings and a well-lit interior.
💡 Insider tip: Once you enter, go straight to the top floor- at the top of the book spiral- where you'll find this common workspace far removed from the noise of the entry levels. Open skylights allow huge amounts of light, and dividers between workspaces help keep focus. Alternately, walk down through the book spiral for workspaces, like the one pictured above, oriented to view the city below.
Edgewater Hotel
Address: 2411 Alaskan Way, Seattle, WA 98121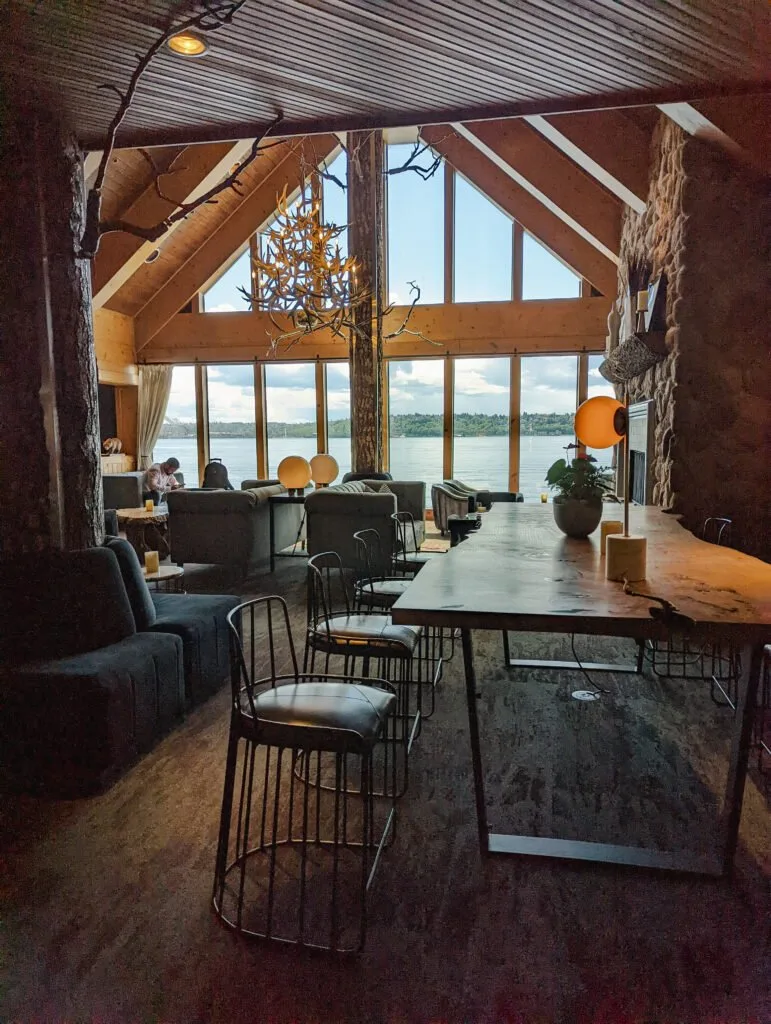 My favorite work spot in Seattle is the Edgewater Hotel lobby. I kept it a complete secret from anyone except my school friends until I moved away from Seattle. The Edgewater is a stunning historic hotel that boasts a cozy lodge. The entire hotel is perched on Pier 67- near the Olympic Sculpture Park.
This destination features a stunning lobby with unbeatable views of Elliott Bay. When I worked or studied here, I'd first pop into the gift shop which has a reasonably priced espresso bar tucked away in the back. Alternately, you can enter the bar and place a drink order, with the request that it be served in the much quieter lobby area. As a customer, you'll be free to enjoy the lobby without looking over your shoulder.
💡 Insider tip: Several tables in the hotel lobby are perfect for working or studying. But be aware you might be distracted by seals, otters, and the occasional tour boat trolling past.
Suzzallo Library Reading Room
Address: 4000 15th Ave NE, Seattle, WA 98195, USA
Known as the "Harry Potter library" by locals, the Suzzallo Library is a particularly instagrammable work spot. Built in 1926, on the campus of the University of Washington this library is a cathedral. It was literally built as "a cathedral in the service of knowledge."
💡 Insider tip: This library is a hot spot for tourists. Expect an audio backdrop of rising levels of whispering interrupted by loud shushing sounds, which start the cycle over again. For optimal focus, bring headphones or locate yourself at a table far away from the entrance. The small chancels – little fenced-off tables at either end- are open to visitors and provide a quieter experience.
Folio – Pike Place's Private Library
Address: 93 Pike St #307, Seattle, WA 98101, USA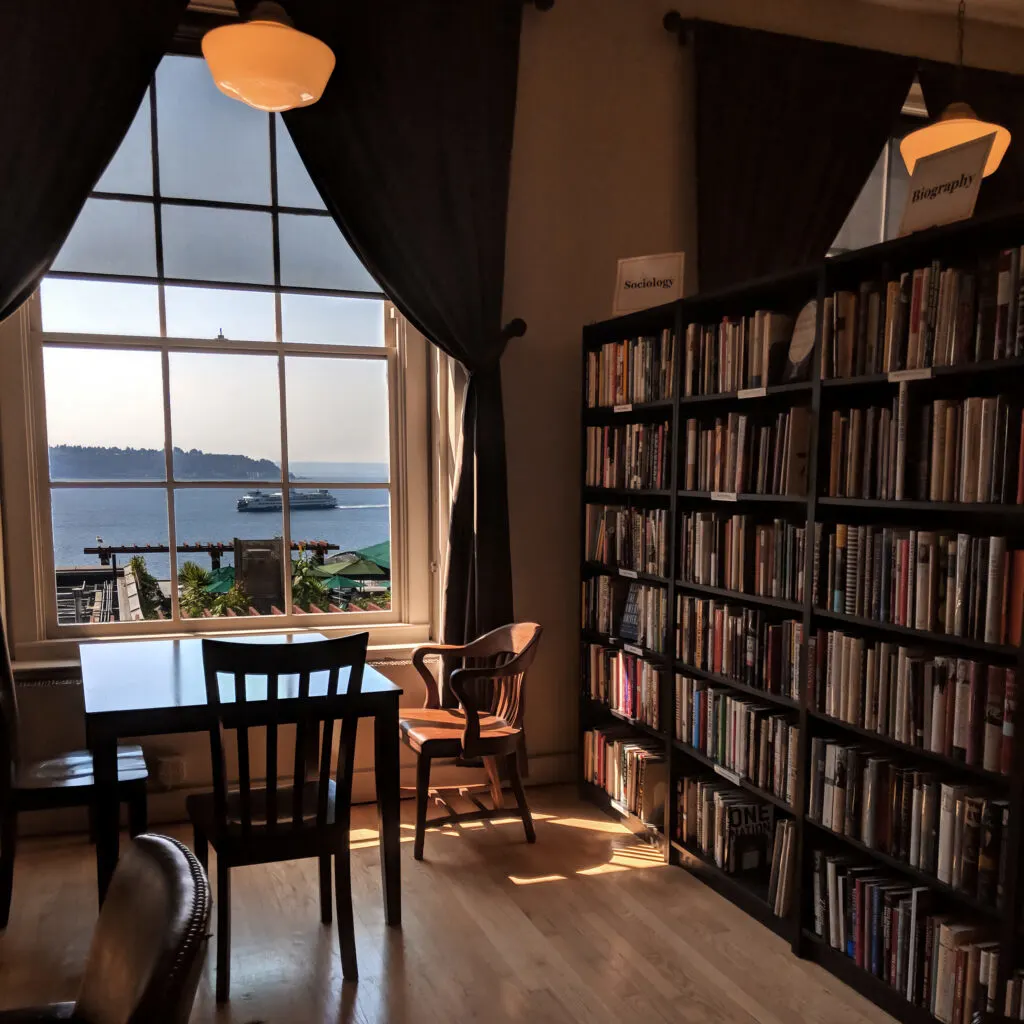 All the perks of co-working without the small talk or marketing pitches that come with conventional co-working office spaces. Folio is a private library located above Pike Place market. Climb the stairs tucked away between the fish throwers and Seattle's beloved mini donut stand, and you'll discover this hidden gem with massive windows overlooking the Puget Sound.
Although it is much quieter and more work-friendly than public libraries, Folio is only accessible to members or those paying a day rate of $5 (Weekly: $25). The annual membership fee is a reasonable $125 per year (or $75 for those under age 30 OR have proof they are a current student at any age). Folio is an interesting and one of my favorite secret spaces in Pike Place Market to work or study.
Third Place Books
Address: 17171 Bothell Way NE, Lake Forest Park, WA 98155, USA
Located the farthest from downtown Seattle of any location on this list, Third Place Books in Lake Forest Park is a unique take on a bookstore and shared space named after its intention: to be a third place, after work and home, one can be comfortable and belong. Third Place books is a combination of a bookstore, food court, and community use space. These spaces are joined together by a large atrium filled with tables and chairs of all sizes. Perfect for studying, working, or meeting with a group, the space is technically available to patrons of any of the businesses, but accessible to anyone.
💡 Insider tip: Take the escalator downstairs and you'll find a branch of the King County Library System. There, if you need free printing, you can sign up for a library card and print up to 75 pages a week at no charge.
Coworking Spaces
I won't go into much detail on co-working spaces, since if you are researching work spaces in Seattle you've probably already researched paid shared offices as an option. Seattle has a number of co-working spaces, including WeWork, The Pioneer Collective, and others. I experimented with several co-working spaces during my time in Seattle. However, I generally found coworking spaces more difficult to work in than public spaces.
Summary
These are some of my favorite places to work and study in the Seattle area. As a blogger and a small business owner working out of a tiny studio, I've found a lot of nooks and crannies in Seattle where I can spread out and focus on my work. Do you have additions to this list? I'd love to hear feedback from readers on your favorite spaces in Seattle and beyond.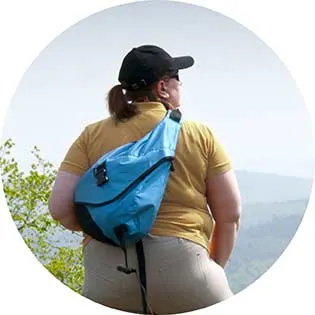 Lynli Roman's unique approach to travel is informed by decades of experience on the road with a traveling family and, later, years spent as a solo international traveler. When she's not writing about Seattle from her Pike Place Market apartment, Lynli writes on-location while conducting hands-on research in each destination she covers. Lynli's writing has been featured by MSN, ABC Money, Buzzfeed, and Huffington Post. She is passionate about sharing information that makes travel more accessible for all bodies.