I was in high school when I learned that Transylvania was a real place- not simply a fictional land existing only in vampire literature. As soon as I found out that Transylvania was a real place I knew that I wanted to go. Why? I love exploring parts of the world that are a little bit obscure and a little bit off the beaten path so Transylvania was a perfect destination for my travel style.
And let's be honest, I loved the reaction when I announced to friends and family that I was "going to spend a month in Transylvania." (More than one friend admitted after the fact that they'd later googled whether it was an actual place!)
In 2019, I spent late August through Early October wandering Transylvania as a slow-traveling digital nomad, and here's my guide based on my own research and extensive travel around the region.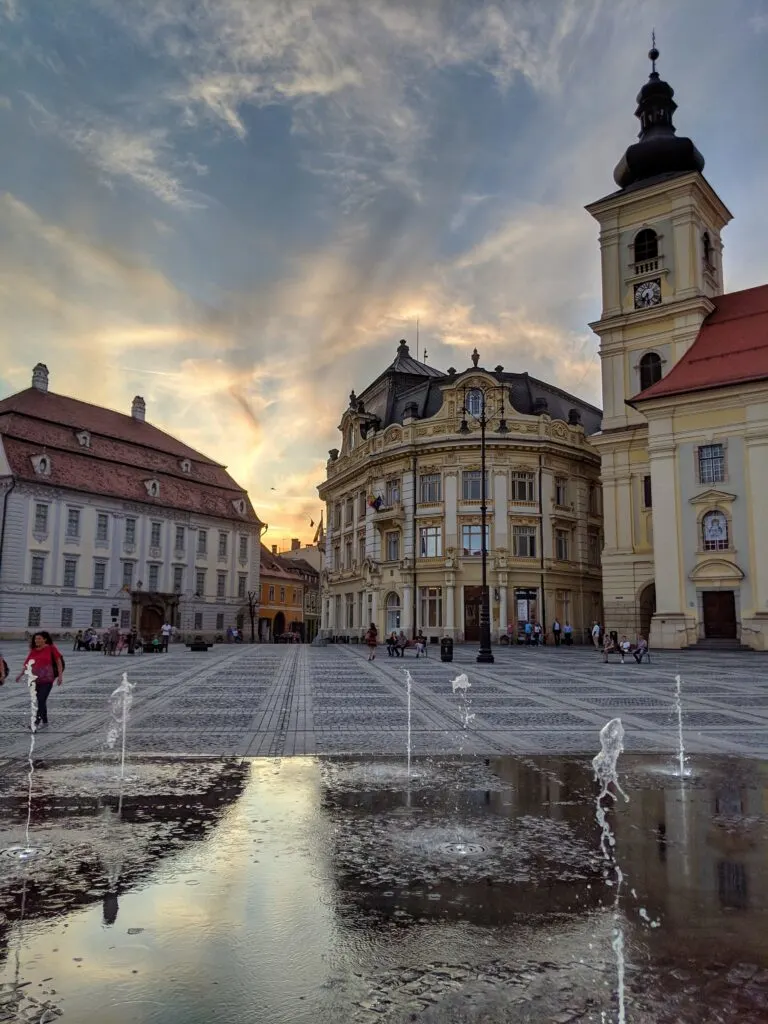 Is Transylvania real?
Yes! Transylvania is a real place. Transylvania is a region located in the interior of Romania, in Eastern Europe. It's home to several large cities, farmland, and a diverse variety of landscapes. Don't be embarrassed if you weren't sure that Transylvania is a real place. In researching google trends as I wrote this article about my time traveling in Transylvania, I was only a little surprised to find that in a given month, about 10 times as many people ask the internet "is Transylvania real?" compared to people who ask for Transylvania tourism information!
What is Transylvania Really Like?
Romanian is a fascinating region to travel- with many of the perks of traveling within the European Union- while still exploring a part of the world that is exotic to the typical American experience.
Transylvania is a part of the world full of contrasts. It contains both thriving cities and remote rural areas. It's home to blazing fast internet and tech startups, and also has a high population (relative to the rest of Europe) of individuals still using horses and carts for transportation. In a region associated globally with vampirism, werewolves, and the occult, 81% of Romanian citizens identify as Orthodox Christian-and on a typical Sunday, a higher percent of Romanians attend church than citizens of any other European Country. In Transylvania, youth culture, street art, and live music scenes flourish, while traditional folklore, clothing, and art continue to be celebrated.
Where is Transylvania located?
Transylvania is located in Eastern Europe, south of Ukraine, and north of Bulgaria. No longer defined by concrete legal borders, Transylvania is a region in Romania with semi-defined borders, according to Wikipedia. Like "the Ozarks" or "the south" in the USA, this region has a history, culture, and identity that is linked with but not quite the same as the rest of the country.
Transylvania was once an independent country, but in 1867 it became a part of Hungary (only to later split from Hungary and merge with Romania in 1947, after World War I). Transylvania is a massive 39,704 square mile area entirely within the borders of modern-day Romania.
Can you visit Transylvania?
You can, and it's amazing! Transylvania is a beautiful part of the world, characterized by diverse landscapes that include rolling hills, vibrant cities, fertile farmland, medieval towns, castles, fortified churches, multiple UNESCO world heritage sites, and mountains. This large geographic region is far more than its folklore reputation for spookiness and vampires- although there are a few places where the folklore seems to be at least partially based on reality (more on that later!)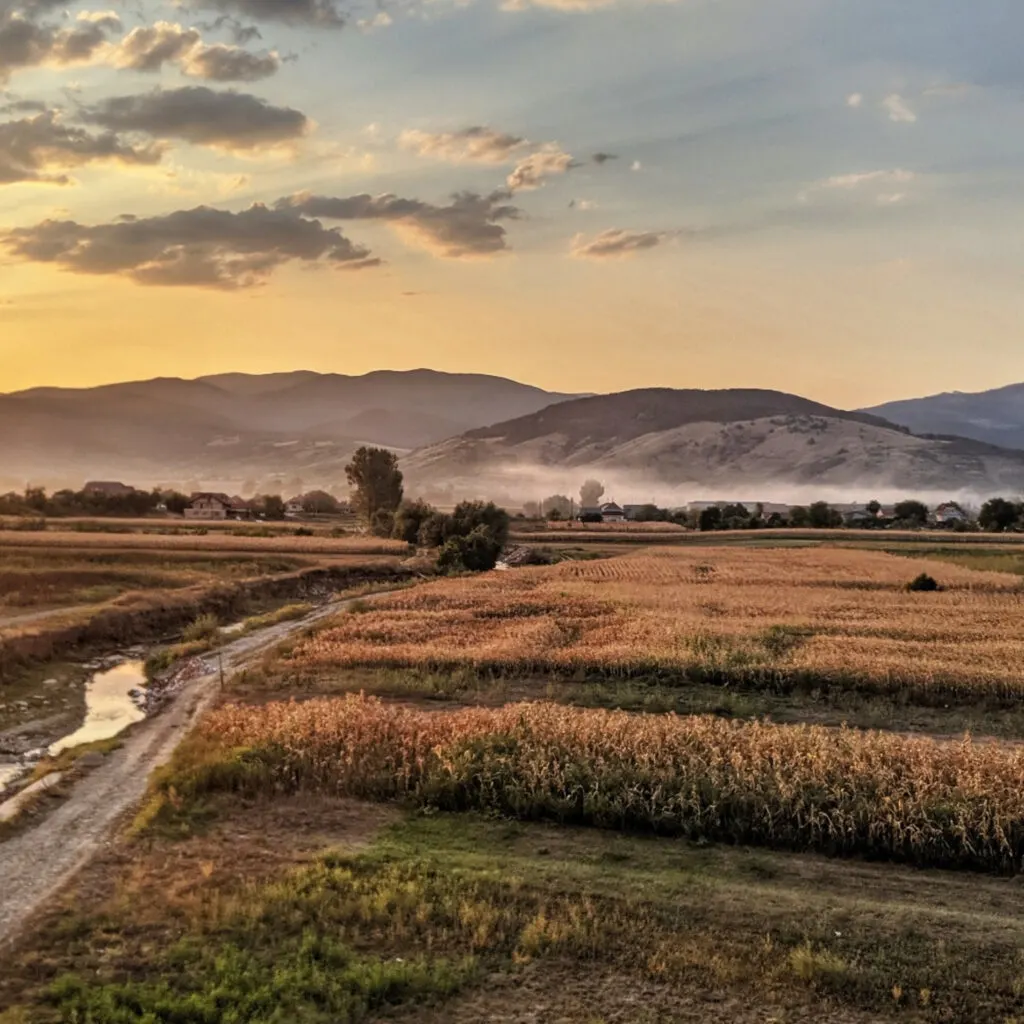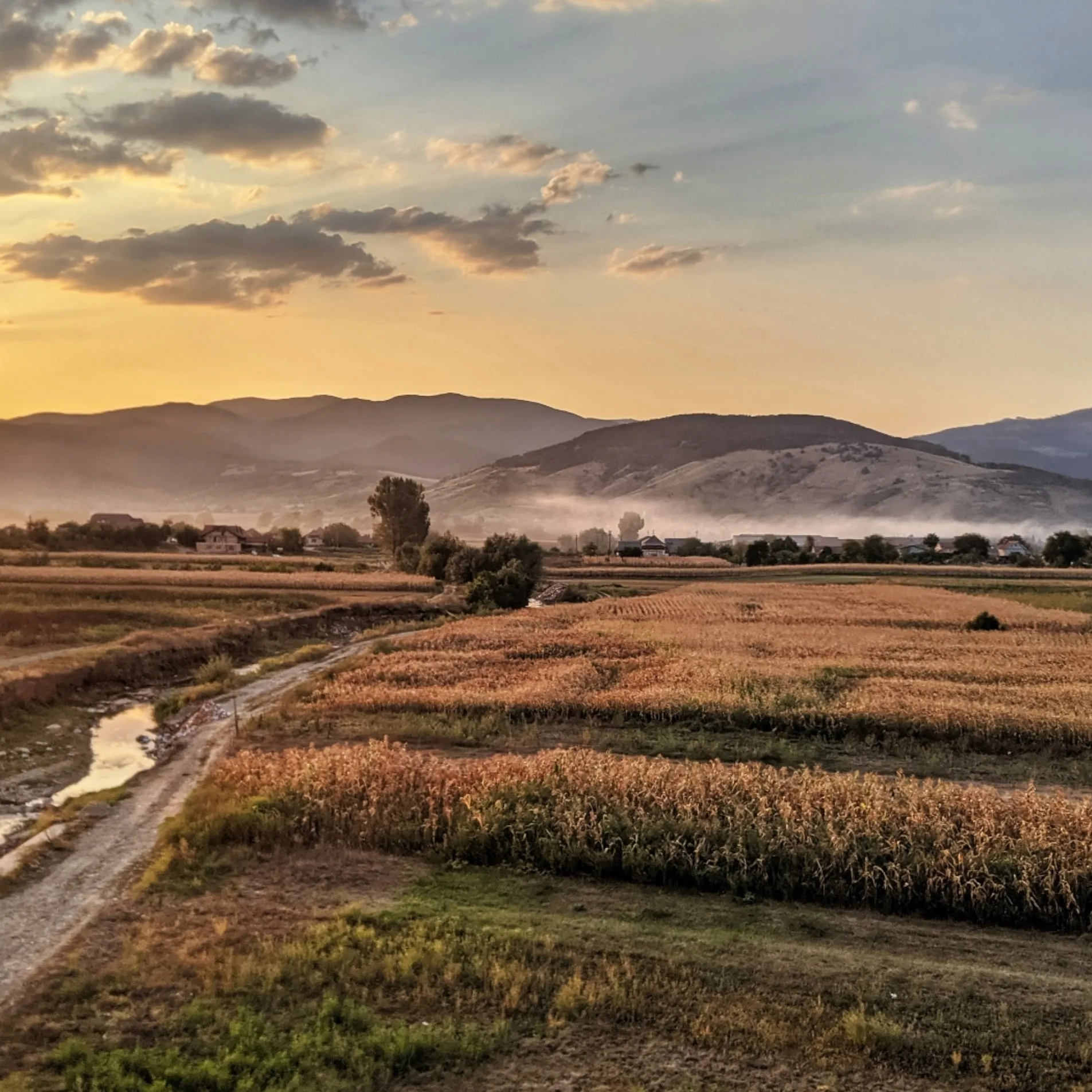 How to get to Transylvania
Transylvania is easily accessed via Budapest, Hungary or Bucharest Romania- both major cities with easily accessed airports and train stations.
To get to any of the cities within Transylvania (including Timosoara, Cluj Napoca, Alba Iulia, Sibiu, etc) from Bucharest or Budapest, you can take a train, taxi, or rental car. There are pros and cons to each method of travel in Transylvania, but I'm an outlier in that I prefer trains- even in Eastern Europe. You can read more about tips on riding trains in Eastern Europe. But here's a simple rundown:
Getting to Transylvania by Train
Romanian trains are notoriously slow but traveling in Romania by train is by far the most inexpensive option. Even though rail travel in Romania is slow, it will generally get you to your destination with some great views along the way. Train travel on these slow-moving trains is, to me, an invitation to be present to the journey in a different way- it offers an opportunity to notice the world pass slowly by instead of focusing on the next destination and missing the present moment.
Getting to Transylvania by Taxi
Not advisable from Budapest, getting to Transylvania by taxi from Bucharest, Romania is surprisingly affordable. In Romania, an hour taxi ride in Romania can cost as little as $35, although rates vary by region, passengers, car type, and service.
Renting a Car in Transylvania
Renting a car in Romania may be worth it depending on your travel style. Like most things in Transylvania, the cost of renting a car is affordable relative to US exchange rates. However, many of the cities that you'll want to visit in Transylvania are medieval cities with narrow roads, and having a car to park may prove more of a hassle than a help.
You should, however, rent a car if you plan on driving the Transfagarasan highway in the Carpathian mountains- a popular tourist spot in Transylvania not far from Bran Castle and Fagaras Castle.
Need a visual list of my recommendations?
Check out my Transylvania-Romania Pinterest Board
Travel Safety in Transylvania
Crime rates in Transylvania are in line with other regions of Eastern Europe – and in some cities much safer. According to stats available through the UN at the time of this publication, the murder rate in Romania was half, per capita, than the USA; and violent crimes were as much as 6x less common. Like traveling anywhere in the world, you should use common sense and exercise basic solo-travel safety when traveling in Transylvania.
Because of the ease of transportation, and general safety, Romania is an excellent destination for solo travel. When I visited Transylvania as a solo traveler in 2019, I traveled throughout the Transylvania region of Romania for over a month. Visiting over a dozen cities, I never found myself in an area where I felt unsafe to be a female solo traveler.
How much does it cost to visit Romania?
When I spent a month in Romania in 2019, I spent most of my time in Transylvania. I've done a full report in another post on what it cost to visit Transylvania, but the short version is that traveling with mid-range expenditures, I spent an average of about $35 USD a day on food, transportation, and incidentals (not including the cost of hotels and lodging). Romania is a much more adorable destination than many popular European spots.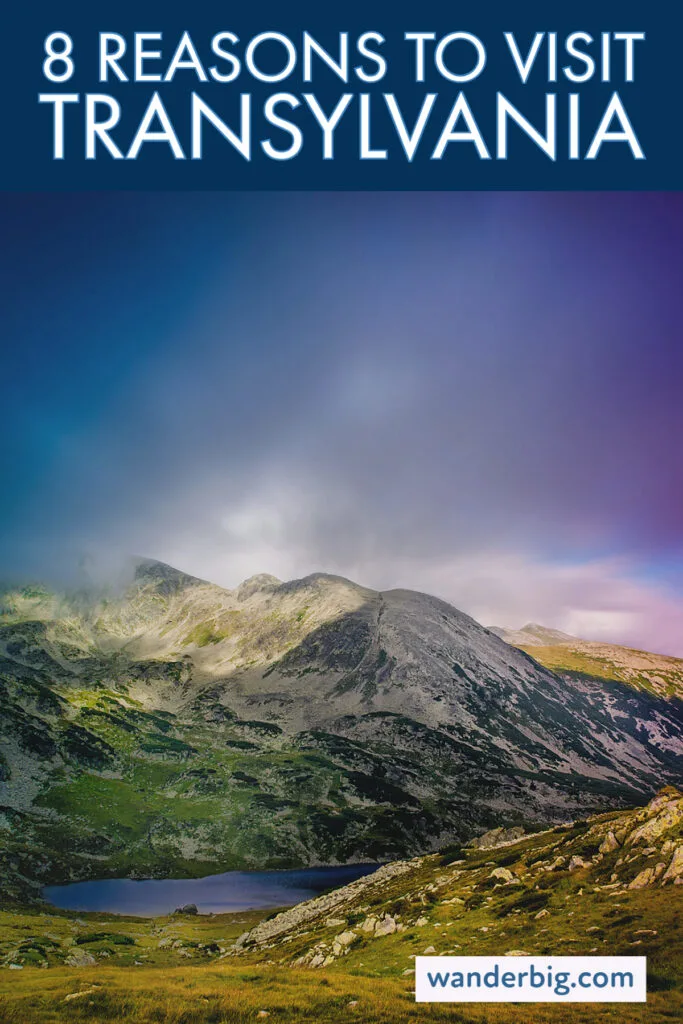 How to visit Transylvania
Transylvania is best traveled slowly, with lots of good meals and an open-handed approach to your travel itinerary. Trains run slow, restaurants are open late, and co-working and coffee spaces abound. Transylvania is an excellent destination for slow travel.
In a similar way to the United States, tourist destinations in Romania are a little more spread out – making it a hard region to visit and thoroughly enjoy if you only have a few days or a week. Instead, dedicating a larger chunk of time to traveling slowly through Romania, and enjoying the culture while, for example, remote working is an excellent way to enjoy the region at a pace that feels more sustainable.
How to Visit Transylvania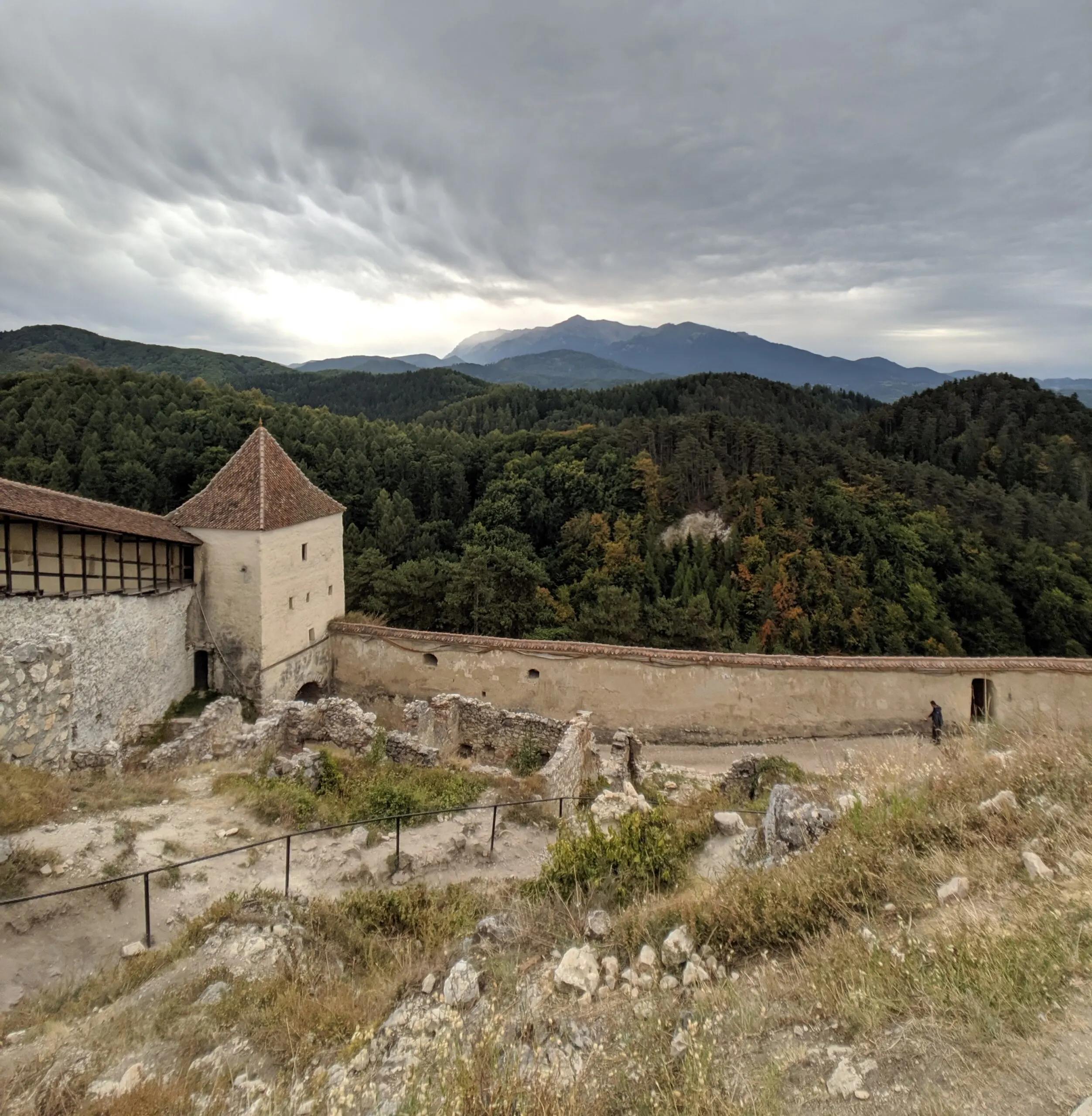 How to Visit Transylvania
Acquire a Passport and Confirm Eligibility for a Romanian Visa
Since Transylvania is a part of Romania, you'll need to check with Romanian Travel authorities and ensure you have the appropriate documents. For Americans, the US Embassy in Romania's website is a good place to track COVID-19 related travel requirements, while the US State Department has valuable information about circumstances in which you may need to apply in advance for a visa.
Book a Flight to Bucharest
Bucharest's International Airport (OTP) provides the easiest access to the Transylvanian region. Once you arrive in Bucharest, spend a few days visiting this city and then travel by train or taxi to Brasov, a popular destination in the region. You can travel by train for as little as $4 (Although Romanian train travel has some drawbacks) or take a bus for about $15.
See more Bucharest to Brasov travel options on Rome2Rio. Note that Brasov is a heavily touristed city, so to experience the real Transylvania be sure to explore beyond this gateway city!
The Best time to visit Transylvania
Like much of Europe, the Transylvanian climate, at lower elevations, doesn't generally have dramatic or harsh seasonal weather. This means that almost any time of year is a good time to visit. With summer heatwaves becoming more pronounced, however, the best time to visit Transylvania may be in the spring or early fall.
My visit in 2019 was in July, August, and September. Watching the landscape turn from green to gold, and journeying through rural Transylvania during harvest was a part of my trip that feels particularly memorable.
If you'd like to learn more about specific destinations within Transylvania and in the surrounding regions within Romania, check out my list of things to do in Romania. This list includes tourist destinations just outside of the Transylvanian region – including the Steam Trains in the Maramures Forest in the north and the Danube Delta in Northeast Romania, on the coast of the Black Sea.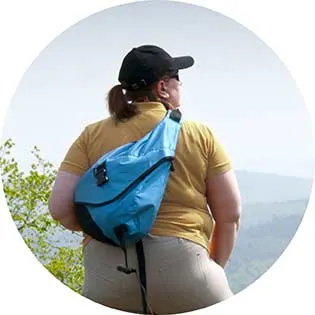 Lynli Roman's unique approach to travel is informed by decades of experience on the road with a traveling family and, later, years spent as a solo international traveler. When she's not writing about Seattle from her Pike Place Market apartment, Lynli writes on-location while conducting hands-on research in each destination she covers. Lynli's writing has been featured by MSN, ABC Money, Buzzfeed, and Huffington Post. She is passionate about sharing information that makes travel more accessible for all bodies.