Small group travel is a great option for people who want the experience of travel with the support of a group and trustworthy guide. Even though I love solo travel, group travel has helped me safely explore parts of the world I'd never go alone.
In this article, you'll learn:
For the last few years, I've been trying group tours with various small-group travel companies. In this article, I share what I've learned:
Why People like Small Group Travel
Small group travel is one of the best ways to truly vacation while traveling internationally. Often, international travel (especially solo!) is really hard. Staying alert to your surroundings, navigating transportation, and planning each day takes a ton of time and energy. While rewarding, it's rarely a vacation.
Sometimes, international travel can be a little too much 🚋🏰🏃🏽‍♀️📅, and not enough 🏝️🍹🌞 🌺. Small group travel can be the best of both worlds.
Small group tours offer a solution. By offering travelers a tried-and-true itinerary, expert guides, and pre-paid transportation, travelers can focus on just enjoying themselves.
The key is finding the right small group tour- and believe me, all group trips are not the same!
In the next section, I share how to find epic small group trips and recognize the red flags of a bad small group trip.
Before you Book: Choose your Travel Style
Picking the right small group tour is a little art and a little science. Here's an example of why:
💬 Say you're in your mid 30's and see an amazing adult small group trip for people "ages 18-35". You might think, "Hey, that's me! I could get in on that trip!" However, you might find yourself on the road with a dozen college spring breakers focused exclusively on nightlife. That's less than ideal for most 30-something travelers!
That's why it's important to know what you want and how to find a good match among the thousands of options. Here's what to pay attention to:
Choose your Age Range
Small group travel for 20-somethings tends to have a nightlife-oriented vibe. On the other hand, group tours targeted towards retirees would be a snoozefest for most of us.
Look, instead, for tours that say they're for people who are your age. Today, many modern group tours are designed especially for mature adults at the peak of their professional careers who want to enjoy an amazing trip that they don't have to plan.
Choose your Activity Level
Sure, you could probably make it through that hiking-focused itinerary, but would it be fun? Are you fit enough to enjoy yourself or would you struggle to keep up and stress that you were slowing the rest of the group down? Choose a group with an activity level that fits your lifestyle.
🚴🏾💨 I like to choose group tours that sound challenging for my fitness level. Then, getting ready for the trip serves as a motivation for me to hit the gym in the weeks leading up to the trip.
Insider Tip: According to my insider connections in the industry, on Intrepid tours, physical rating isn't just distance walked, it factors in altitude and number of scheduled hikes. In some cases, especially city tours, tours rated a "1" may actually include more walking than many "2" trips.
Choose your Level of Amenities & Inclusions
A budget trip will partner you with people who value experience over amenities. On the other hand, a more luxurious trip may connect you with other professional adults who want an exciting vacation without the stress of planning.
Picking the right activity, comfort, and age level will not only shape your trip, will also shape what kind of people will book the trip. Choose wisely! One of the best ways to do this is to book a group tour through a tour company that prioritizes your travel tastes.
Pro tip: According to my contact at Intrepid corporate, the average age of small group travelers tends to rise with the comfort level: budget trips are filled with students and 20-somethings, while premium-comfort trips skew towards mid-career adults.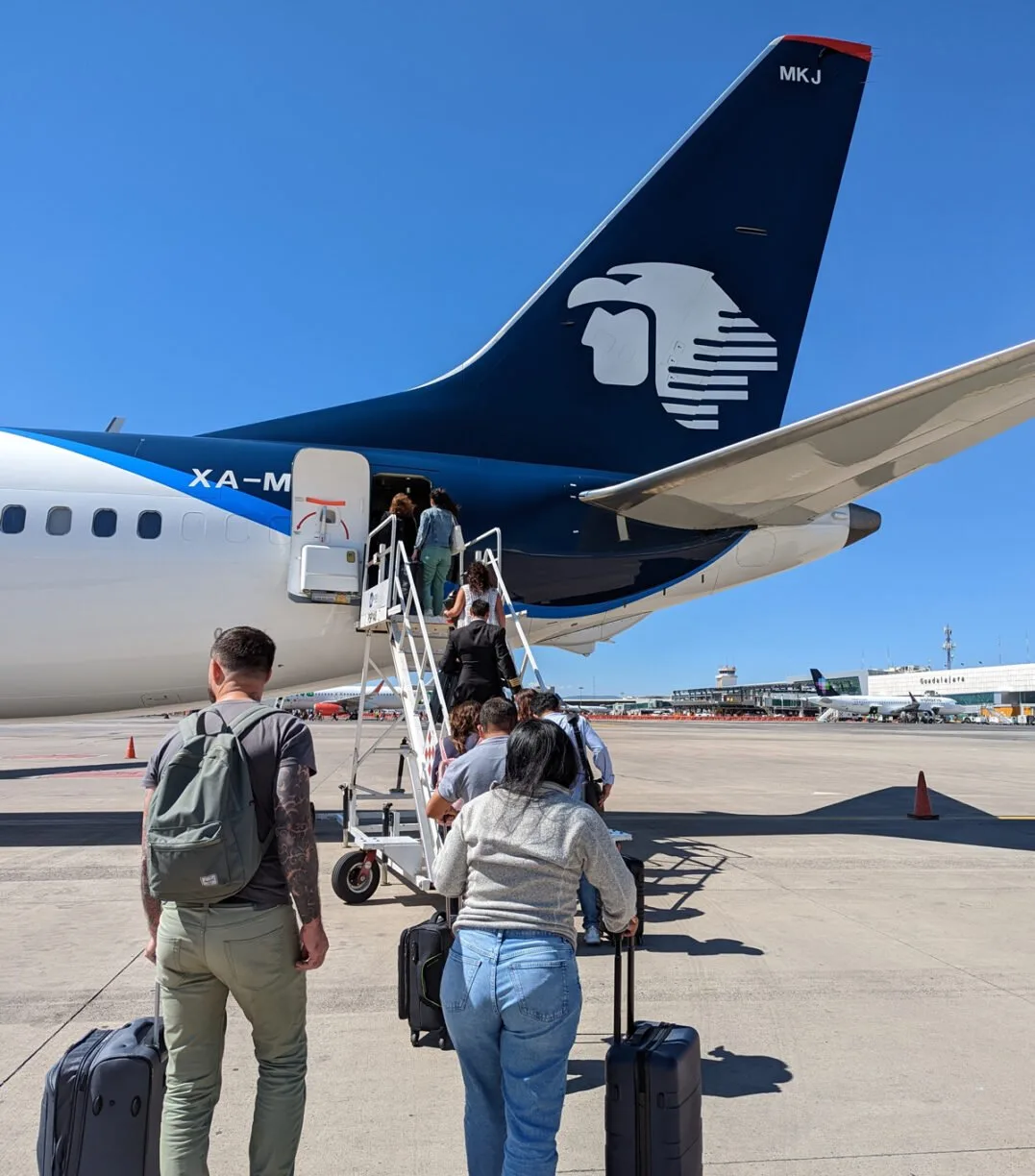 With group travel tours designed for adults in their 30s and 40s, you'll be able to explore with an expert local guide.
Choose What is Important to You
Before you select a tour company, decide if you're looking more for adventure and cultural experiences, or relaxation and entertainment. Knowing this will help you pick the group tour best suited to you.
Choosing a Tour Company
There are major group travel companies for people in their 30s and 40s. While it's true that there are countless companies organizing group travel, these are the most popular tour operators that curate trips specifically for young professionals and middle-aged adults.
Intrepid Group Tours
Intrepid Tours has an impeccable reputation for tours that offer adventure, cultural experiences, and custom add-ons. Intrepid has over a dozen trip "themes" to choose from on their website, from "expeditions," to "retreats," to "wildlife." Intrepid focuses on providing travelers with community-based tourism that brings locals in as an active component of the experience. They believe in sustainable travel.
Finding the Perfect Intrepid Tour
Want to see the wild animals of the Kenyan Savanna with other travelers, but wouldn't know where to start planning? Intrepid can handle this for you, and provide you with local connections that would be impossible to discover on your own. When I decided to visit the Day of the Dead festival in Mexico in 2022, I specifically chose to travel with Intrepid because I knew I'd have the opportunity to be more than a spectator.
You can also narrow down your search based on the length of your trip, the date of departure, and the budget you've set for yourself. For example, if you only want to spend up to $2,000 and travel for no more than 10 days, you can filter for these options in the right hand column.
Intrepid focuses on "small group" tours- and keeping the max number of travelers around 12. This number allows friendships to form and, by the end, for you to be traveling with friends.
G Adventures Group Tours
Similarly, G Adventures provides its customers with various travel styles and emphasizes cultural education and environmental consciousness in its values. G Adventures highlights its authenticity and sustainability in its mission.
💡 I first learned about G adventures from a fellow traveler on my second-ever international trip. The seatmate on my flight to Dublin explained that she was returning home from her 12th trip with G Adventures! It was quite an endorsement!
G Adventure's tour types range from region-specific, to age-specific, to transportation-specific. Want to go on a spiritual wellness retreat in Bali? Dare to bike around Iceland's fjords? G Adventures has you covered. Like Intrepid, their tours are sorted by age, comfort level, and activity level.
Contiki Group Travels
While Intrepid is known for being the option for serious travelers, and G-adventure's younger tours are generally a split between travel and nightlife, Contiki tours fall on the far end of that spectrum.
In my experience, Contiki's adult small group trips are larger and skew younger, with an emphasis on nightlife and pubcrawls. Contiki tour groups may include several dozen people! Read more unbiased reviews on Contiki on Reddit.
Picking the Right Travel Package
Once you've picked a tour operator, it's time to choose a specific trip to take. When booking, there are a few hacks you can use to increase your odds that you'll be grouped with people of a similar age.
Go a Little Upscale.
Travelers in their teens and twenties are more likely to choose budget tours. Paying a little more for a group tour will increase your likelihood to be traveling with people closer to your age who are thriving professionally.
Often, group tour companies offer different tiers of comfort with their tours. For example, "styles" like basic, original, comfort, and premium. Basic offers simplicity and more free time, but the higher tiers provide more upscale accommodation and food options, as well as more in-depth travel experiences with locals.
Value other factors over specific age restrictions.
By not filtering out anyone, you're actually more likely to be around solo travelers in your age group. Here's how:
As much as you want to avoid traveling with partying college students, they want to be around other partying college students even more.
Tour companies that also offer age-restricted tours for ages 18-29 are better tour companies to book with for group travel in your 30s and 40s. Why? Because younger adults looking for a nightlife-focused trip will usually book those options rather than an all-age tour. The same goes for families, who are likely to choose family-focused tours.
The folks who remain in the "all ages" tour? Well, they're often average travelers in their 30's and 40's interested in vibrant travel experiences.
Be Open to Day Tours:
If you're anything like me, being around new people 24/7 while traveling can be really exhausting. On the other hand, I like to have the opportunity to meet others while I'm traveling solo.
Short excursions and planned day tours can be the perfect balance for solo travelers who wants to branch out. Airbnb has options for one or two-day trips that could be a part of a larger vacation or a short weekend excursion. Say you're trekking around Australia and want to learn some hardcore survival skills. You could join a two day "bush survival adventure" with Airbnb Adventures. Looking for more cultural enrichment? Try learning Japanese Printing at an artist's studio in Tokyo.
Airbnb Adventures offers a wide variety of tours and experiences that range from one day to over a week. These tours and mini-tours can be a great enrichment opportunity during a self-guided trip. Always consider, though, the impact that Airbnb has on communities. If there are local alternatives to corporate Airbnb, choose local first.
GROUP TRAVEL PRO TIP: Have a Bucket List and be ready to do small solo excursions
When you've chosen the tour that's ideal for you, compare the itinerary with your personal "must see's" in the destination. Scroll through the trip itinerary and view all of the sites that are included with the tour price!
The itinerary defines how many days you will stay in each location, what you will do as part of the tour group, and how much free that you will have!
💡 NOTE: On budget trips, tour groups usually break up each day for solo/free time. Some travelers may use this time to rest, but I recommend sightseeing extra things you want to see. Everyone has a bucket list of items they want to visit when traveling, and these may or may not be included in the itinerary that your tour company has put together for you.
Final Tips: Keep an Open Mind
If you're an experienced traveler in your 30s and 40s, you know what you like. It's nice to be around people who are the same. It's possible to find other similar travelers through group tours and planned excursions. You never know who you may befriend!
Learn more about small group travel through my guide to small group travel in 2023 and my review of an Intrepid Premium trip to Morocco.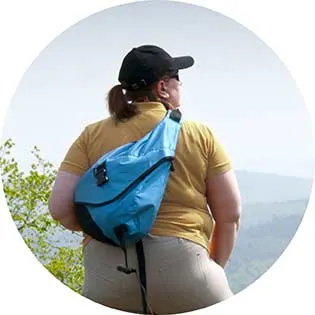 Lynli Roman's unique approach to travel is informed by decades of experience on the road with a traveling family and, later, years spent as a solo international traveler. When she's not writing about Seattle from her Pike Place Market apartment, Lynli writes on-location while conducting hands-on research in each destination she covers. Lynli's writing has been featured by MSN, ABC Money, Buzzfeed, and Huffington Post. She is passionate about sharing information that makes travel more accessible for all bodies.