Every epic European vacation allocates at least a few days to visit in Rome. From the Vatican to Trevi Fountain to the Colosseum, there's more than enough to do in Rome to fill an itinerary. Despite this, many tourists treat Rome as an addendum to a trip. It's not uncommon for travelers to spend two or three days in Rome before heading off for the "main" part of their trip, like visiting Florence, Italy, or taking a ferry from Italy to Croatia. If you really want to experience Rome, however, it is best to spend at least 7 days in the city. In seven days, you can have a chance to really experience this incredible city.
Why you should spend seven days in Rome
Seven days is the perfect amount of time to visit Rome. With seven full days to explore the city, you can balance adventure with enjoying some of the more relaxing offerings that the city offers.
With seven days, you have a chance to see more of the many attractions in the city. If you only have two days in Rome (or worse, like me on my first trip there, two days in Rome) you have to make tough decisions and make heartbreaking cuts on your itinerary. From the centuries-old bridges, museums, and the tree-lined river Lungotevere, Rome feels to many travelers like travel heaven. Seven days in Rome will give you the chance to really explore and fall in love with this, the "eternal city."
In this article, I share my seven-day Rome itinerary, complete with advice for where to go, what to eat, and what to do for all seven days of your stay in this historic capital city of Italy. You'll most likely want to adapt this itinerary for your own schedule and travel preferences, so at the end you can download my free vacation travel planning workbook.
7 Days in Rome Itinerary
Day 1: Visit The Colosseum and Palatine ruins
I think the best way to spend your first day in the city when you have a full seven-day itinerary is to choose one major attraction to visit and spend the rest of the day wandering, exploring, and planning the rest of your week.
In Rome, my first day was spent searching out and exploring that Roman icon: the Colosseum. The city has many historic places to explore such as the Colosseum, Palatine Hill, and the famous rod Via die Fori Imperiali. From my experience, a great first day is to visit the Colosseum first, and then head up the road Via die Fori Imperiali to take in the sights.
You can get to the Colosseum either by walking (depending on the location of your hotel, hostel, or Airbnb) or by the modern Roman metro public transportation system (which is super efficient, but also an area you should be extra vigilant about pickpocketing).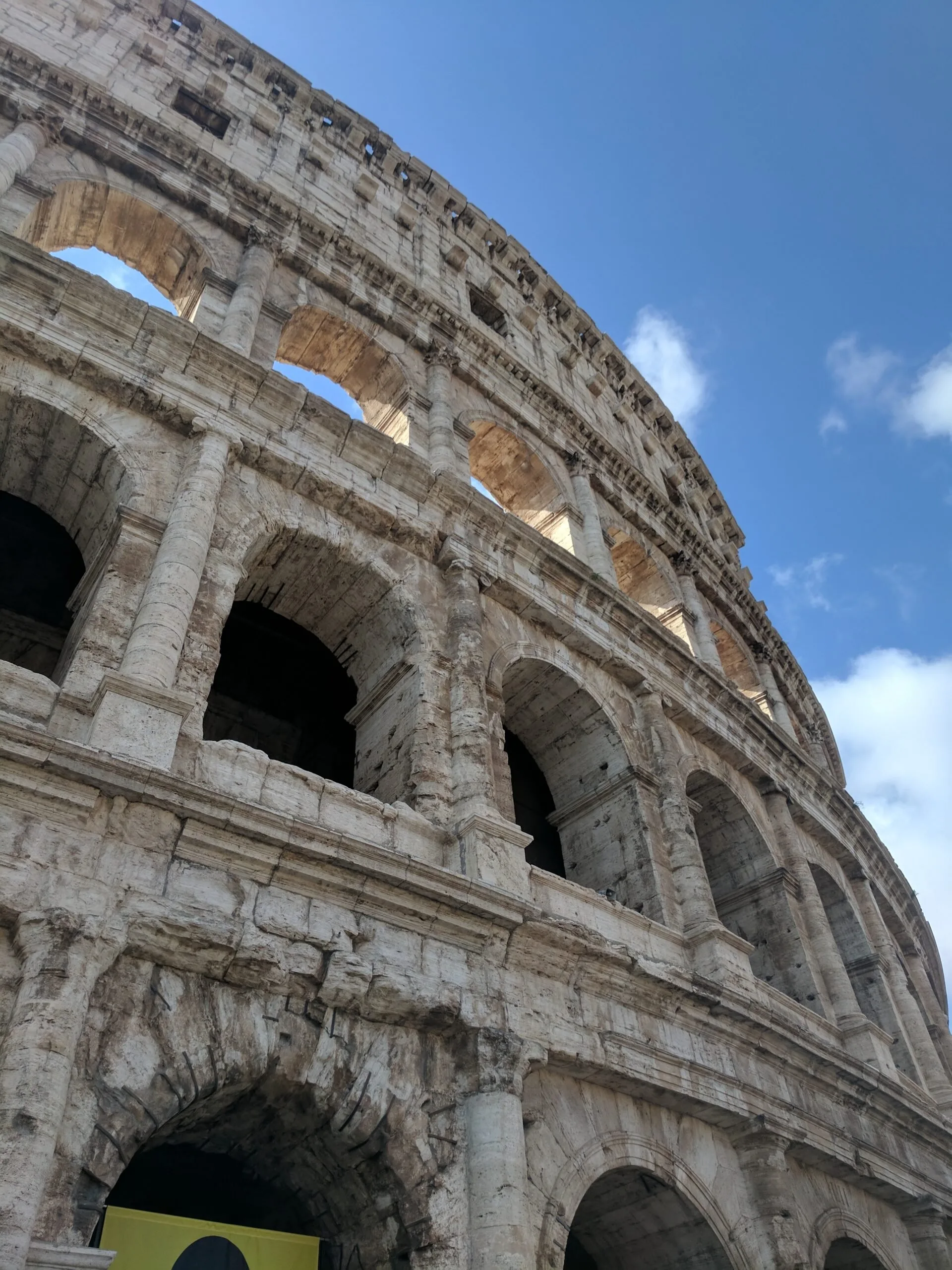 The Colosseum is one of the most iconic structures in the world. However, it is also one of the most popular tourist destinations in Europe, so you should book tickets before you visit.
A visit to the Colosseum often takes at least two hours, so it is best to visit in the early hours of the day. With a purchased ticket, you can take a walk inside the building, however, it's free to walk around the outside of the Colosseum and for many budget travelers this is sufficient to get a first-hand experience of this icon.
Then, visit the Via Dei Fori Imperiali to have a feel of ancient Rome culture. Nearby, you'll find Palatine Hill, which is also great to discover on day one in Rome after seeing the Colosseum. You can walk around and explore this, one of the oldest places in the city. Palatine Hill is the most easily accessible of the famed seven hills of Rome.
For lunch, had to the Monti neighborhood. It is a spectacular neighborhood with picturesque streets and an authentic atmosphere. With a thinner crowd of tourists are few tourists in this neighborhood, you can enjoy a meal at a more authentic, less tourist-focused restaurant. I recommend Zia Rosetta.
After lunch, you can walk down to the Museo die Fori Imperiali which has an amazing view of the Roman Forum, which, if you travel journal, can be the source of a good sketch. At the end of the day, head back to your hotel room to rest for the next day's adventure.
Day 2: See the Piazza Venezia
On the second day, start by visiting the Piazza Venezia, a square featuring a large palace and outdoor art. There you will find the famous Altare del Patria building with a marble edifice. If you want to have a complete view of Rome, go to the Terrazza delle Quadrighe on the last floor of the Vittoriano. However, budget travelers should note that you have to pay to use the elevator to get there.
From this iconic Square, walk up the street Via del Corso and enjoy one of the most famous shopping streets in Rome. Then, you will be within a stone's throw from Trevi Fountain, which, if you can make it through the crowds, is a good place to sketch or perhaps throw in a coin for good luck.
Day 3: Visit Piazza del Pantheon
It is best to wake up early throughout your stay in Rome. Begin your day at Piazza del Rotonda; from this location, you can easily get to the Pantheon. This ancient temple was built in the second century to honor Roman gods, and is one of the best-preserved ancient buildings in the world.
From the Pantheon, it's a quick walk to San Luigi dei Francesi Church where you can find three of Caravaggio's masterpieces: The Martyrdom of Saint Mathew, The Inspiration of Saint Mathew, and The Calling of Mathew.
Budget travelers would be delighted to learn that viewing Caravaggio's paintings in this church is free – sort of. Entry to the church is free but the paintings are dark until a tourist drops a coin into a box which activates the nearby lighting for a few minutes. If you're patient, you'll be able to enjoy these masterpieces at no charge as other tourists drop coins in the fee box.
For your lunch on your third day of your seven days in Rome itinerary, visit Vivi Bistrot where you will taste amazing authentic Italian food with a healthy twist. Dining in Roman restaurants can often bring some uncertainty about local customs on gratuities, but this guide to tipping in Italy can help you navigate this aspect of dining with ease.
After lunch, walk around the Piazza and the beautiful open market. Before leaving Piazza Navona, be sure to try a Tartufo ice cream from a shop on the square called Tre Scalini.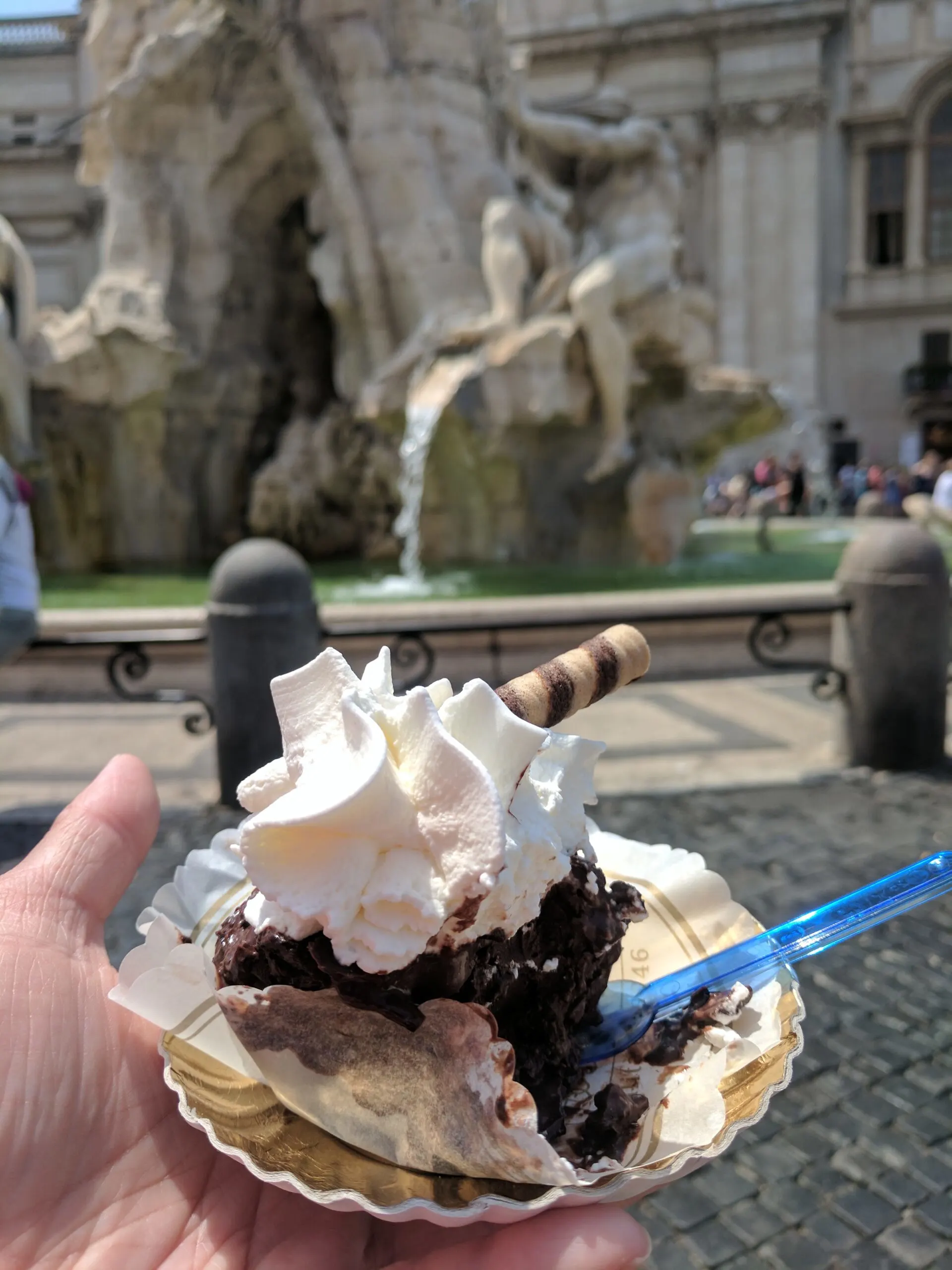 Day 4: Walk in the Villa Borghese Gardens
You may want to take it easy on the fourth day of your seven days in Rome itinerary. Start the day by walking to the Villa Borghese Gardens, a park and botanical garden.
After your lunch, try shopping at the Coppede, which is unique enough to earn a place in Atlas Obscura. In the surrounding neighborhood, you will find many fashionable boutiques to find the best souvenir to bring back from Italy.
Before heading to sleep, confirm your early morning admission to the Vatican in the Sistine Chapel the next morning.
Day 5: Visit the Vatican and Museums
For the fifth of your seven days in Rome itinerary, wake up and head to the Vatican and its museums. The Vatican, an independent state within Rome, was founded by Pope Julius II in the early part of the 16th century. The museums display some of the most beautiful artworks you will see in your lifetime and enough (literally) gilded riches to churn the stomach of any social-justice-oriented person of faith.
The museums feature works of art belonging to the Catholic Church, including the famous Sistine Chapel. A visit to the Vatican will take a large part of your day. So you will likely have to get a late lunch.
Helpful Notes on visiting the Vatican:
Women are required to cover their shoulders and legs, if you visit during summer heat simply carry a sheer scarf or Turkish towel in your bag until you reach the front of the line.
Security is intense at the vatican. While you probably know better than to carry weapons or even a small pocket knife, the vatican may also confinscate art or beauty supplies including markers, paint, or small scissors like the type used for travel scrapbooking.
Unless you are traveling with a professional guide, you will be approached no less than two dozen times by scammers, beggers, and people purportedly selling supposed tickets to the front of the line. Believe nothing that these people tell you, but give or don't give as you feel appropriate.
The neighborhoods surrounding the Vatican are interesting, and heading from the Metro stop to the Vatican entry via a side street can help avoid crowds and confrontation. There are even a few fun antique shops on the side streets.
Don't expect great food near the Vatican. Like most major tourist attractions, anything within walking distance is likely to be below average. It is best to grab a pizza from a nearby pizzeria since it seems to take both skill and intention to ruin a pizza.
After the Vatican, if you find that you still have energy, consider visiting the chic and bustling Prati neighborhood on the evening of your fifth of seven days in Rome. This neighborhood has many great bars and restaurants that are great places to pass an evening enjoying Roman nightlife.
Day 6: Check Out the Circus Maximus
For the penultimate day of your seven days in Rome, begin at the Circus Maximus, ruins of a chariot racing stadium in ancient Rome. By now, you've probably noticed just how many feral cats there are in Rome, and I think one fun way to enjoy ruins in Rome is to count how many cats you can spot.
After your visit to the Circo Maximus, walk to Aventine Hill.
There you will see the famous orange garden called Giardino Degli Aranci. This garden and breathtaking terrace offers a fantastic view of Rome.
After your visit, walk back towards the Circus Maximus, but head to the Mouth of Truth, 170 meters from the stadium. This marble art installment will, according to legend, bite off the hand of any liar who inserts their hand! (Of course, the marble surrounding the mouth is worn smooth by the hands of tourists brave enough to try!)
After visiting this art installment (located on the exterior of Santa Maria in Cosmedin church) you'll probably be hungry for lunch. The best lunch spots can be found by crossing the nearby Palatino bridge. Once over the bridge, you will arrive at the Trastevere neighborhood, where you can find many good options for your lunch.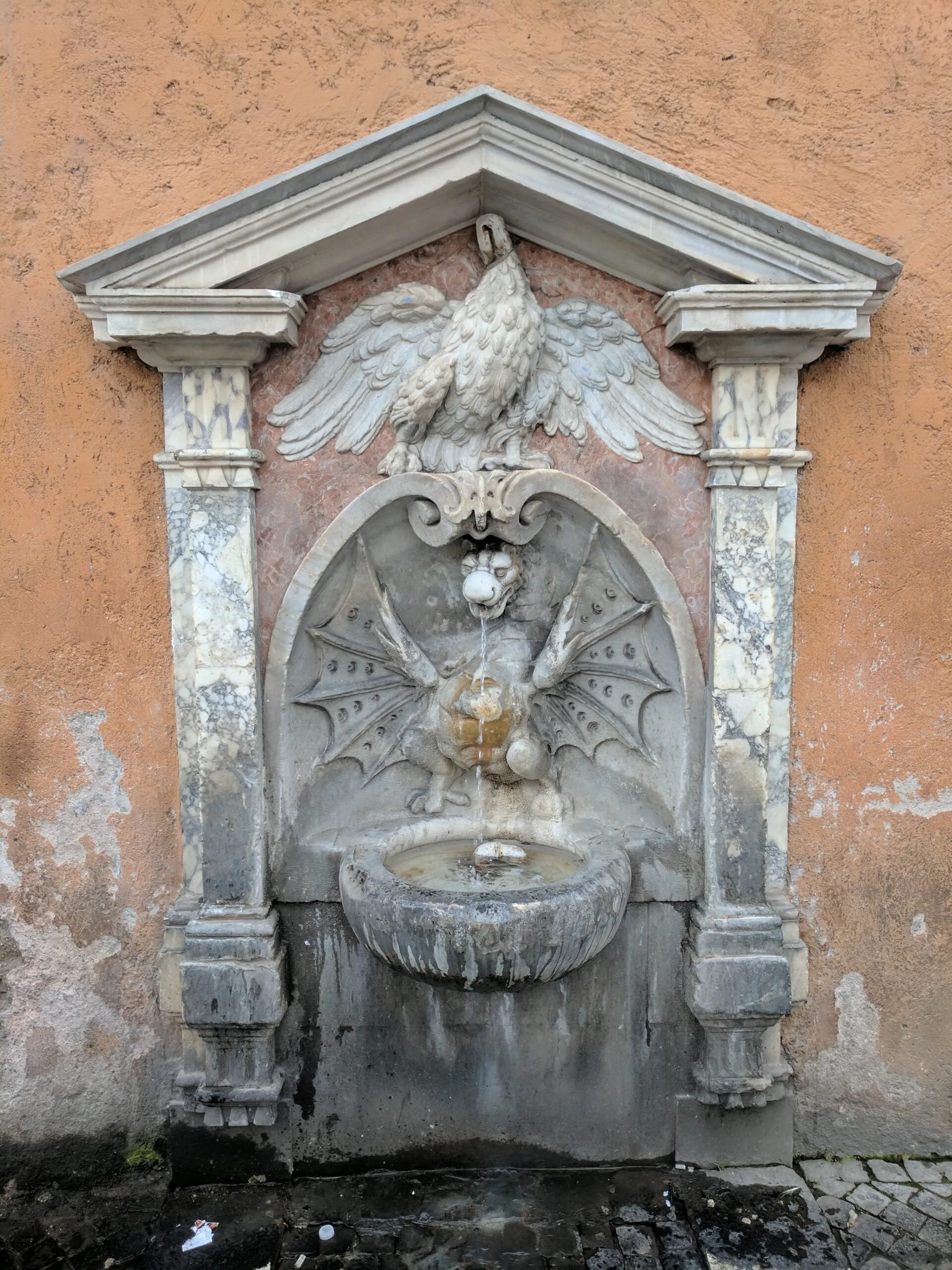 Day 7: Explore More
For your seven of your seven days in Rome, you may want to spend the day packing or catching up on any attractions you may have had to cut from your days due to fatigue or time constraints. If you are able to hit everything on this list, and didn't make a list of additional places you'd like to visit, consider revisiting your favorite place from this itinerary for seven days in Rome. While Rome may be a layover for future trips, it's unlikely that you'll have another opportunity to spend a full week and Rome – so if you have a little extra time at the end of your trip, return to your favorite spot and savor the experience of being there.
5 Amazing Places Most Travelers Miss in Rome
If you enjoy uncovering hidden gems when traveling, have I got a list for you! While essentially every traveler sees the "Rome greatest hits" I write about in my post on spending 7 days in Rome , many travelers find that the most memorable travel experiences come through exploring off the beaten path.
Often, the "best" things to see in any destination are the things that got great PR when the local travel industry was developing, not necessarily the actual coolest things to do and see. Rome is no exception. While the Vatican, Piazza Navon, and Trevi Fountain will forever stay on my mind, they rival these sights I saw when I explored beyond a standard Rome tourist itinerary.
In this post, I share 5 choices for your next trip to Rome that will pique your interest and invite you to broader travel. The capital of Italy conceals so many hidden gems that can turn your vacation into a thrilling adventure that's different from what everyone else posts about on social media after their trip to Rome.
To really experience the city, I recommend looking at this, "the eternal city" from a different perspective- especially if you have already visited Rome once before. Here's my list: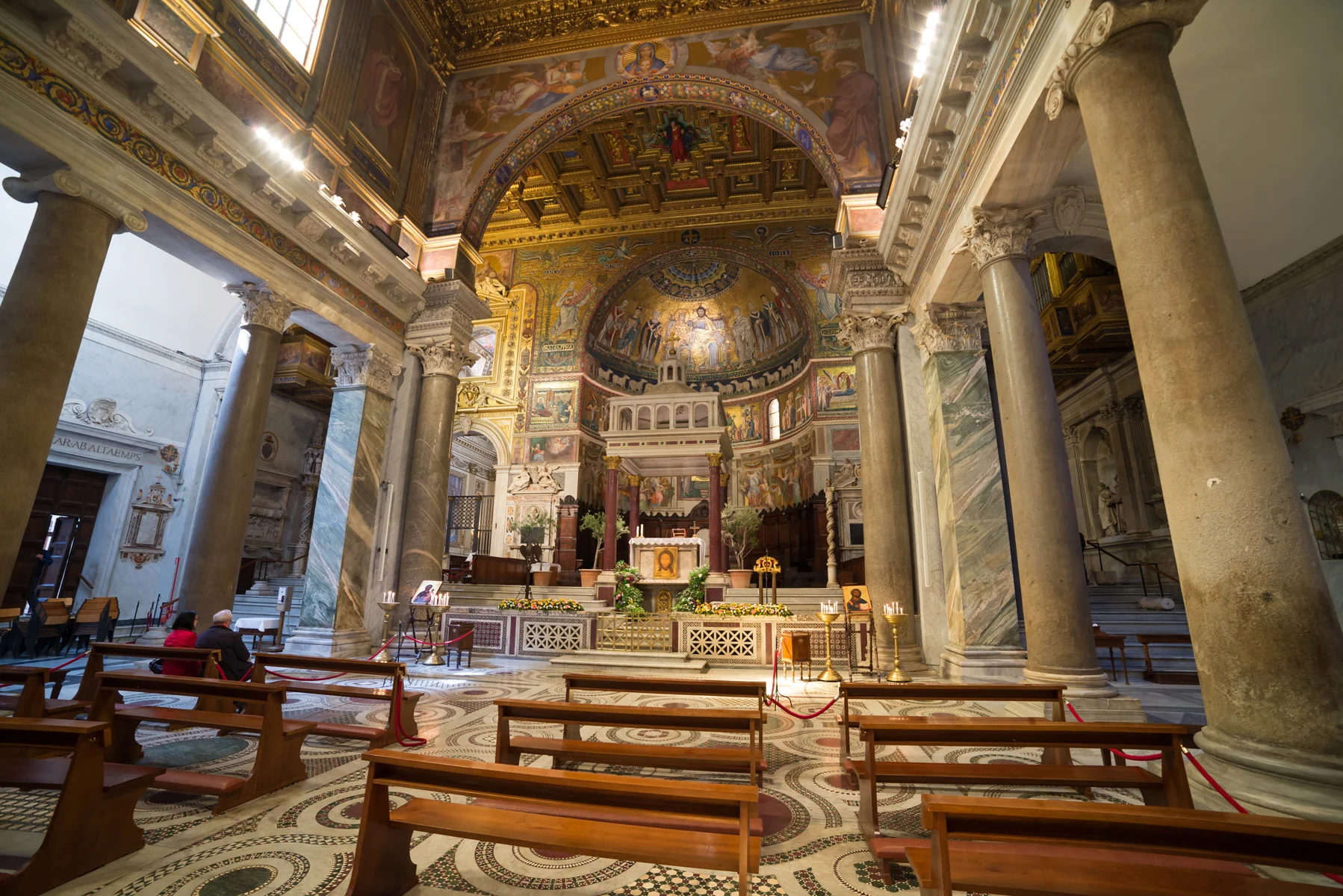 Experience the Awe of Basilica di Santa Maria in Trastevere:
This stunning Basilica was one of the city's first churches, and the first to be dedicated to Mary. The construction of this iconic landmark began in 221! Where else but Rome are monuments this old so accessible?
Church services are still held in this church and I highly recommend sitting in for part of a service even if you aren't a person of faith. Why? Two reasons: 1. admission is free for churchgoers, even if they leave early, and 2. cathedrals like this are living buildings. They aren't just structures that can be appreciated empty, but instruments designed to play with light and sound. The first time I heard a choir at St Patrick's Cathedral in Dublin I got it. I suddenly understood why cathedrals were such a big part of centuries of Christian worship.
Choosing morning or afternoon to visit Basilica di Santa Maria:
Basilica di Santa Maria in Trastevere is a beautiful church no matter what time of day it is. However, I think it is most lovely in the morning. The sun shines through the stained glass windows and casts a colorful glow on the interior of the church. The morning light makes the church seem otherworldly. If you can, check out this church first thing in the morning, just after it opens to visitors- or perhaps catch an early service.
Auditorium Parco della Musica:
Built by the renowned architect Renzo Piano, this stunning structure is located in the location where the 1960 Summer Olympic Games were held. This cathedral of music is made up of four performance halls, including an outdoor theater that was designed to be a modern reimagining of ancient Greek and Roman theatre.
If you're able, try and catch a concert in this venue during your stay in Rome. travel can be an opportunity to experiment with music styles- so try not to worry if the music style is your thing. Personally, I'd NEVER go to an opera back at home in the US, but when I landed in Timosoara, Romania during the Romanian national opera festival- I went every day and had a blast!
Photography is allowed at Auditorium Parco della Musica: There are no specific restrictions in place, so feel free to take photos as you enjoy the concert or event. Keep in mind that flash photography may be disruptive to other concert-goers, so use your best judgment.
Cinecittà:
Mussolini and Luigi Freddy constructed this movie city for advertising purposes. "Il cinema è l'arma più forte" (Cinema is the most powerful weapon), was the studios' motto before it was destroyed during WWII. Several notable projects, including the 1991 rendition of the famed Eurovision song contest, were shot in this unique location. Think of it like a Roman equivalent of a vintage Hollywood soundstage.
Getting a great Instagram shot at Cinecittà:
Many tourists visit Cinecittà to take pictures of the movie sets and studios. You can also just observe the filmmakers actively making TV, movies, and commercials, if you visit on a day that they're filming.
Museo di Arte Contemporanea di Roma (MACRO)
Located on Via Reggio Emilia, this art museum was established in the former buildings of a local brewery called Peroni. MACRO is now an active center where national and international cultural events are displayed, as well as experimental exhibitions.
Photography tip for MACRO:
Get there early. MACRO opens at 10am, but if you want to avoid the crowds, aim to arrive closer to opening time. This will also give you the opportunity to take some photos without people in them.
Take advantage of the natural light. The museum's skylights provide some great natural light. DON'T use a flash. This is an easy way to get kicked out of an art museum.
Get in the shot. Photos from art museums tend to be bad photos of something you could easily find online. What makes your photos unique is you– so don't be afraid to take over-the-shoulder selfies at MACRO- just be aware of your surroundings and considerate of others.
Palazzo Altemps
Palazzo Altemps: Part of the National Roman Museum, this representative medieval building houses the Boncompagni Ludovisi, Mattei, Drago, and Egyptian collections, which include Roman and Greek sculptures from the sixteenth and seventeenth centuries. Once the property of the local nobility, for appreciation only by the top tier of society, the Palazzo Altemps makes this art available to everyone. The marble sculpture collection that originally decorated the villa of Ludovisi that belonged to Cardinal Ludovico Ludovisi, as well as the Gods Isis and Serapis temple located on Campus Martius, are some of the palace's features.
I like this destination because it's not one of the top destinations in Rome- only because it's in Rome! In any other city, the quality of art in this museum would place it #1 on a list of things to do, but with so much competition in Rome, it falls down the list of priorities for travelers. Which is fine with me- since it means smaller crowds and more space to enjoy!
The Palazzo Altemps is one of the most beautiful and historic buildings in Rome. It was built in the 15th century and has been home to some of the most influential families in Italian history. The palazzo is located in the heart of Rome, near the Vatican and the Pantheon. It is a beautiful example of Renaissance architecture and has been well preserved over the centuries.
MAXXI
MAXXI – National Museum of Modern and Contemporary Art is a museum of art contained within a work of art! This highly acclaimed modernist structure is committed to architectural and artistic innovation and experimentation. MAXXI, located in the Flaminio area, is divided into two sections: MAXXI arts and MAXXI architecture, where prominent works by artists such as Gerhard Richter, Gino De Dominicis, Michael Raedecker, and Anish Kapoor, among many others, are displayed.
best time to go: Some people believe that the best time to visit MAXXI is during the week, when it is less crowded and more relaxed. Others prefer to visit on weekends, when the museum is open later and there is more of a festive atmosphere.
The museum's architecture is as unique as its collection. The building is composed of two rectangular volumes that are intersected by a series of diagonal lines. The resulting space is both open and closed, public and private, traditional and modern. I really like this museum because of its unique offerings. It's rare that an art museum highlights architecture as a form of art. The National Museum of XXI Century Arts is a must-see for any art lover visiting Rome. The museum's combination of contemporary art and cutting-edge architecture is truly unique.
Final thoughts
Rome is a city with a rich history that extends far beyond the most popular tourist attractions. By exploring Rome beyond these attractions and exploring some hidden gems off the beaten path, you can get a deeper understanding of the city.
From the Colosseum to the Pantheon, there are countless historical landmarks to explore. But by venturing beyond the most popular tourist spots, you can get a better appreciation for the city's rich history and culture.
Now that you're aware of some of the numerous hidden gems that are off the beaten path in Rome, consider adding these attractions to your vacation to Rome.
Rome is a beautiful city and to really experience that require more than seven days in Rome. However, seven days in this Roman capital is more than the vast majority of humans will ever get to experience. I hope that the places suggested in this article will help you enjoy your stay by serving as a guide during your time in the city, as you plan your seven days in Rome.
Ready to build your own itinerary for your week and Rome? Download my ultimate vacation planner workbook below.
[purchase_link id="20093″ text="Purchase" style="button" color=""]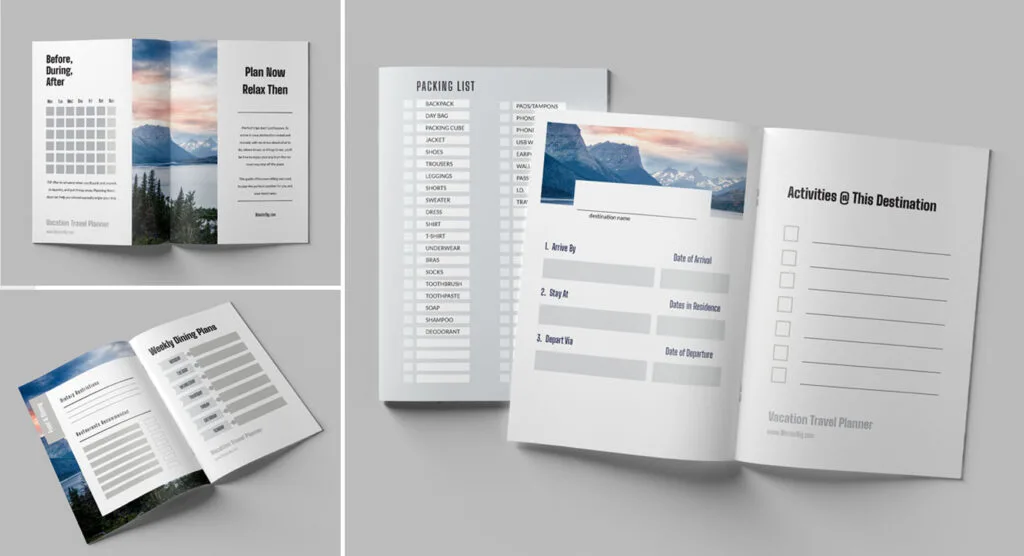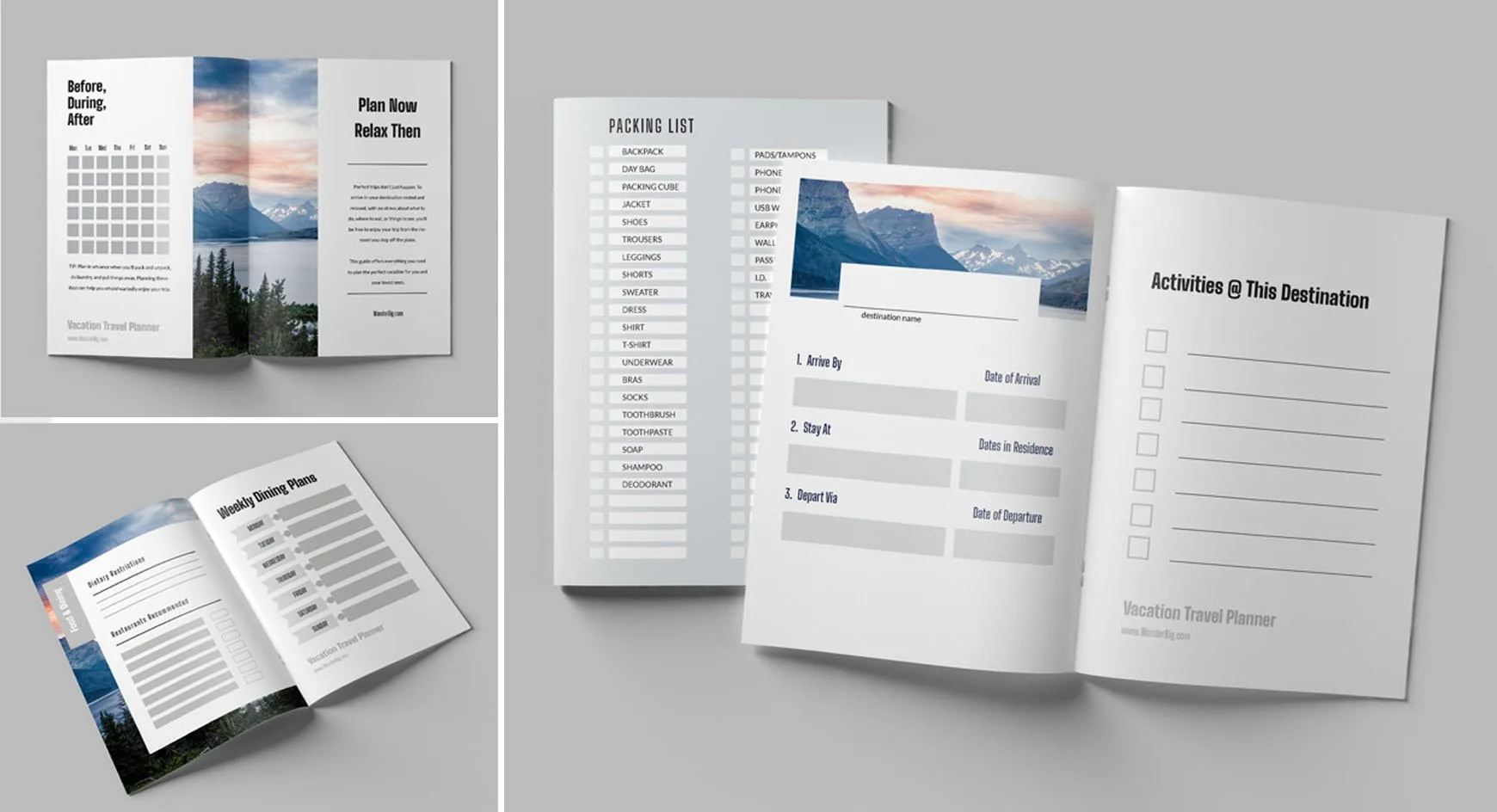 Spending more than 7 days in the city? Check out my guide to Rome Attractions off the beaten path for more ideas for things to do.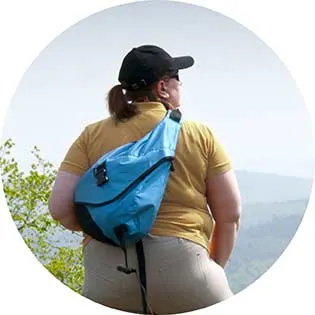 Lynli Roman's unique approach to travel is informed by decades of experience on the road with a traveling family and, later, years spent as a solo international traveler. When she's not writing about Seattle from her Pike Place Market apartment, Lynli writes on-location while conducting hands-on research in each destination she covers. Lynli's writing has been featured by MSN, ABC Money, Buzzfeed, and Huffington Post. She is passionate about sharing information that makes travel more accessible for all bodies.