Packing well for a trip to Hilo, Hawaii, requires being prepared for the unique challenges of landscape and weather. In this article, I share my packing list for Hilo – both the things I was very glad I brought and the items I wish I'd packed.
As the wettest city in America, perched on the edge of Hawaii's largest (and the youngest) island, packing well for Hilo means planning for what you'll need to navigate jagged lava rocks, high humidity, and daily downpours.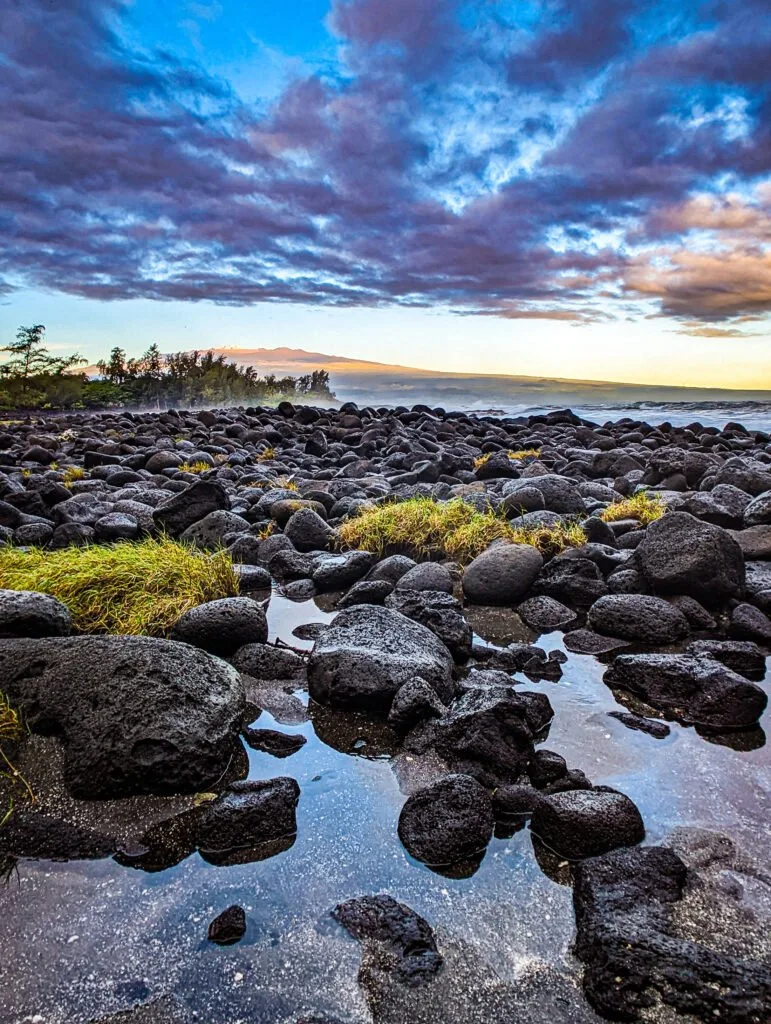 Hilo Packing List
To pack for Hilo, start with the basic packing list for a warm destination and use that as a starting point. However, visiting this eastern shore of Hawaii's Big Island requires some unique modifications to a typical tropical vacation packing list. Here are six essentials to take to Hilo, Hawaii: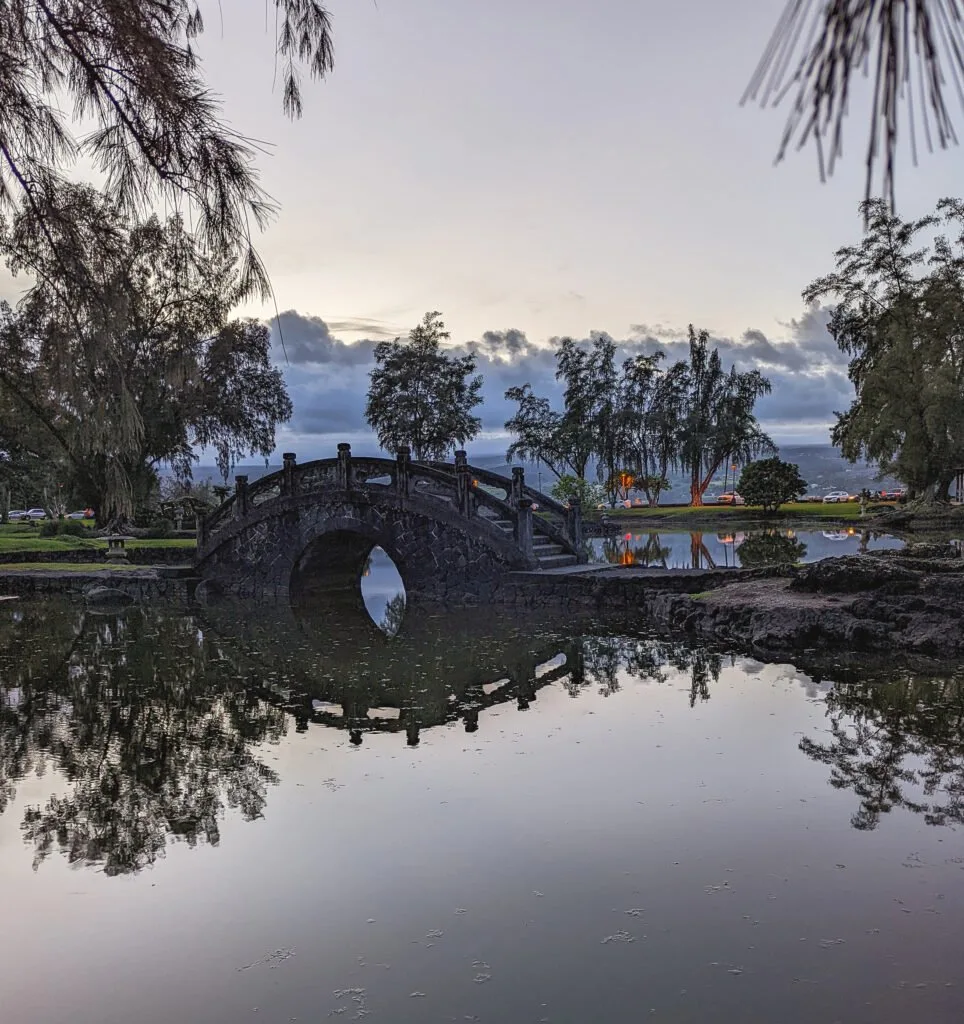 1) Umbrella
I know, I tirelessly encourage Seattle tourists not to pack an umbrella – but that's because in Seattle, sidewalks are crowded and winds are often strong- a particularly bad combination for umbrella use. In Hilo, Hawaii, however, umbrellas are essential. In this warm environment, raincoats can quickly turn sweaty and soggy.
Grab a packable travel umbrella here from Amazon.
2) Raincoat or Poncho
With the right raincoat, exploring Hilo undaunted by rain is much easier. Do not bring a heavy raincoat or raincoat with a liner- in this hot humid environment, a raincoat that's too heavy will make it easy to overheat.
Instead, pack or purchase a thin raincoat with only a mesh liner. Mesh will help air ventilate between your skin and the waterproof layer, and thus keep you cooler. Alternately, ponchos can be a one bag friendly method for keeping clothing dry while you explore in the rain.
Grab a five-pack of ponchos from Amazon here or purchase this adorable eco-friendly reusable poncho from a small business on Etsy here.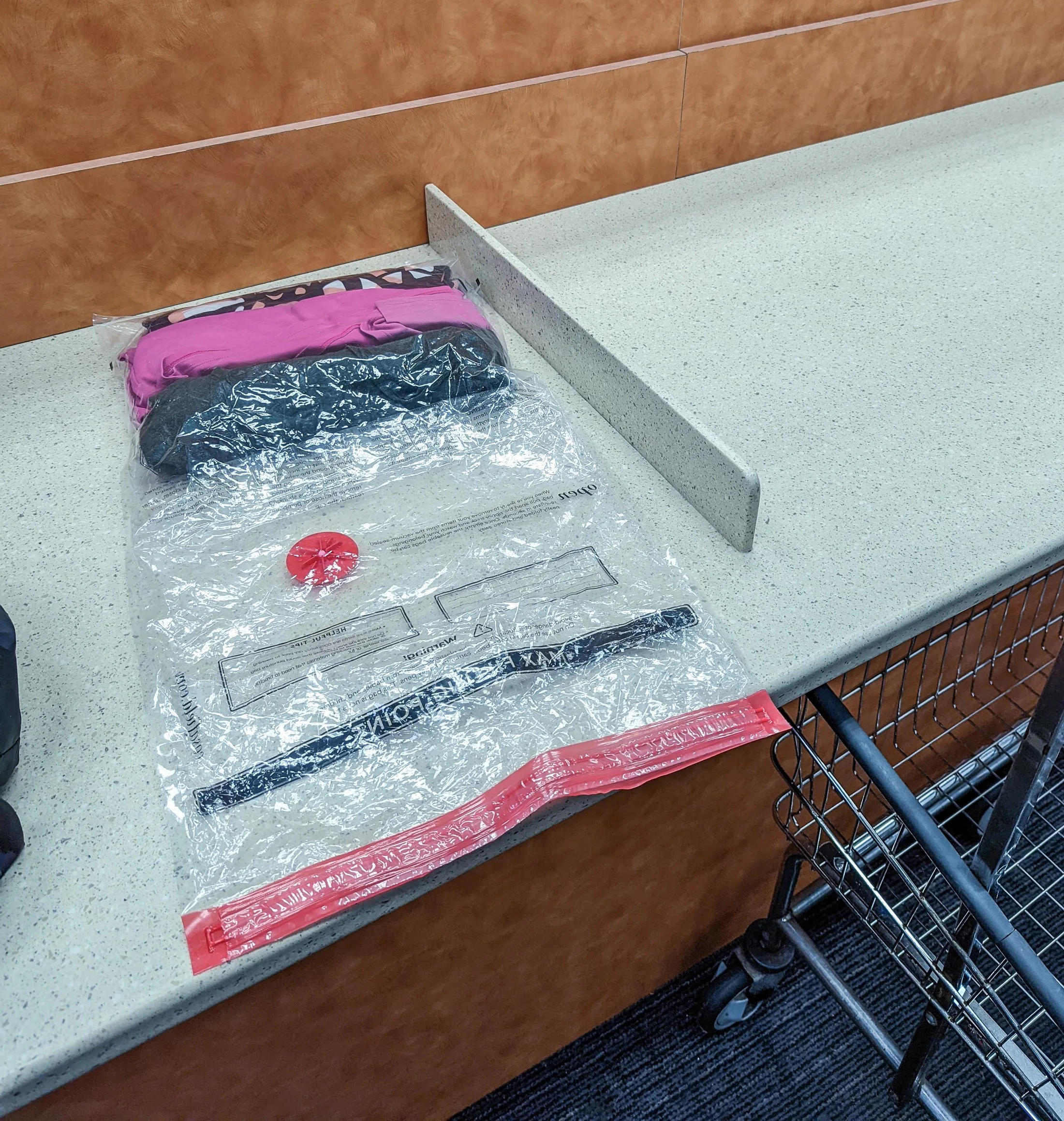 Frequent rainfall in Hilo combined with the warm air (which holds more moisture between downpours than cold air) results in ambient humidity that often hovers between 80 and 90% – that's extremely humid!
After a week or two in Hilo, I began packing all of my clothing in large, airtight zip-top bags as soon as they came out of the dryer after a laundry load. These giant plastic bags are an excellent way to keep clothing feeling dry and fresh. With dry clothing sealed in an airtight container, you won't have to put on clammy, damp clothing when you change clothes.
4) Quick-Dry Clothes
Quick-dry clothing is typically made from synthetic fibers that hold less moisture – making them feel dryer and fresher in damp environments. Quick-dry clothes are always a good idea for one bag travel and any travel situation where you might end up washing clothes in the sink. In Hilo, however, quick-dry clothing can help prevent the discomfort and potential chafing of wearing clothing made damp by ambient humidity.
5) Polarized Sunglasses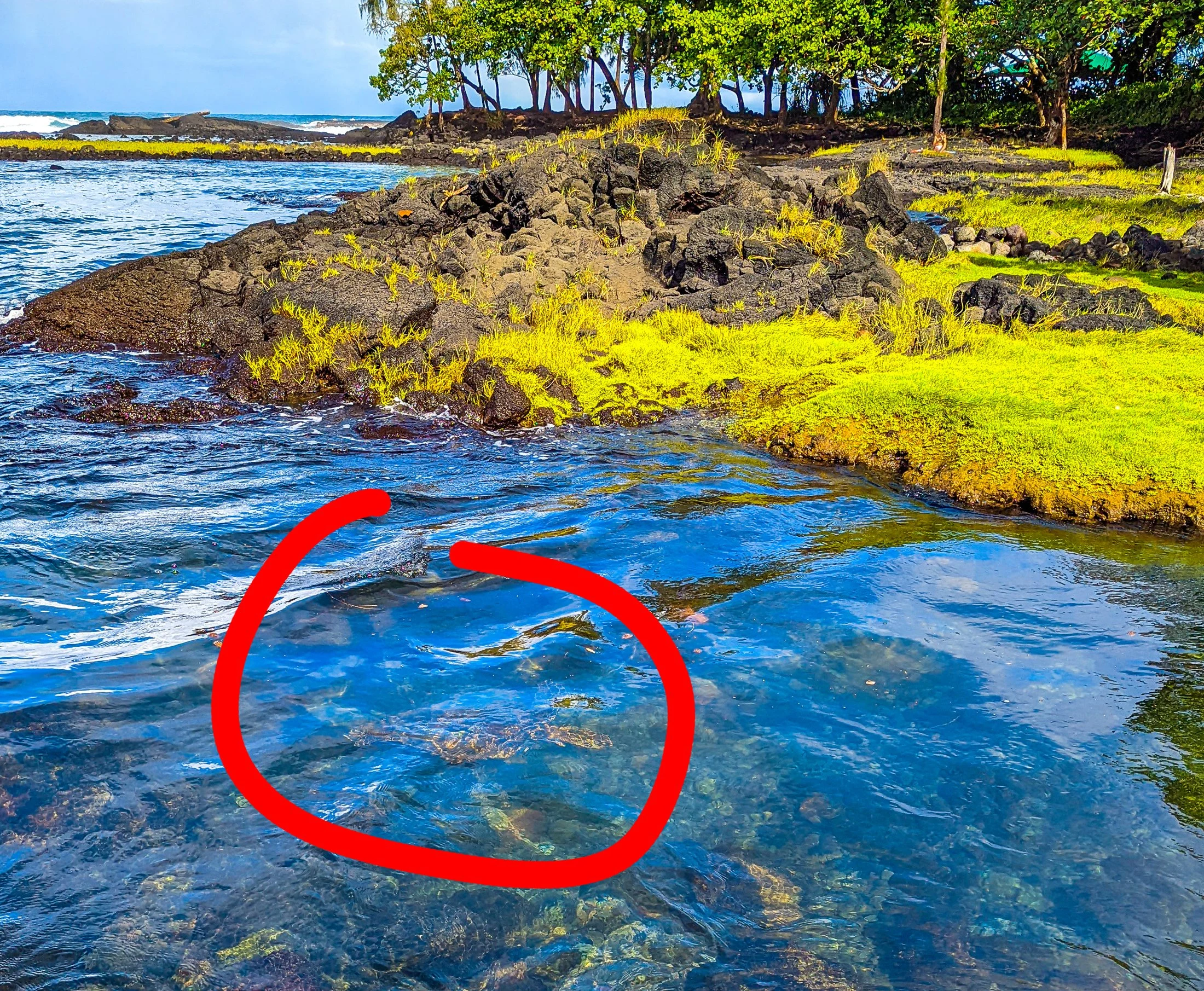 If you want to see sea turtles in Hawaii, upgrade your sunglasses before leaving.
In my group of traveling friends, we quickly discovered that polarized sunglasses made spotting sea turtles much easier! Polarized lenses remove glare from the water surface in the pools and inlets where turtles rest.
With regular sunglasses, sea turtles can swim right past you and all you'll see is the glare of the sun shining on the water! (see the photo above) With polarized glasses, however, much of this glare is removed, and the crystal-clear waters around Hilo are yours to explore. This section of the Pacific offers amazing visibility for spotting sea turtles and other creatures beneath the water's surface.
Grab a pair of polarized sunglasses for just $10 at Amazon by clicking here.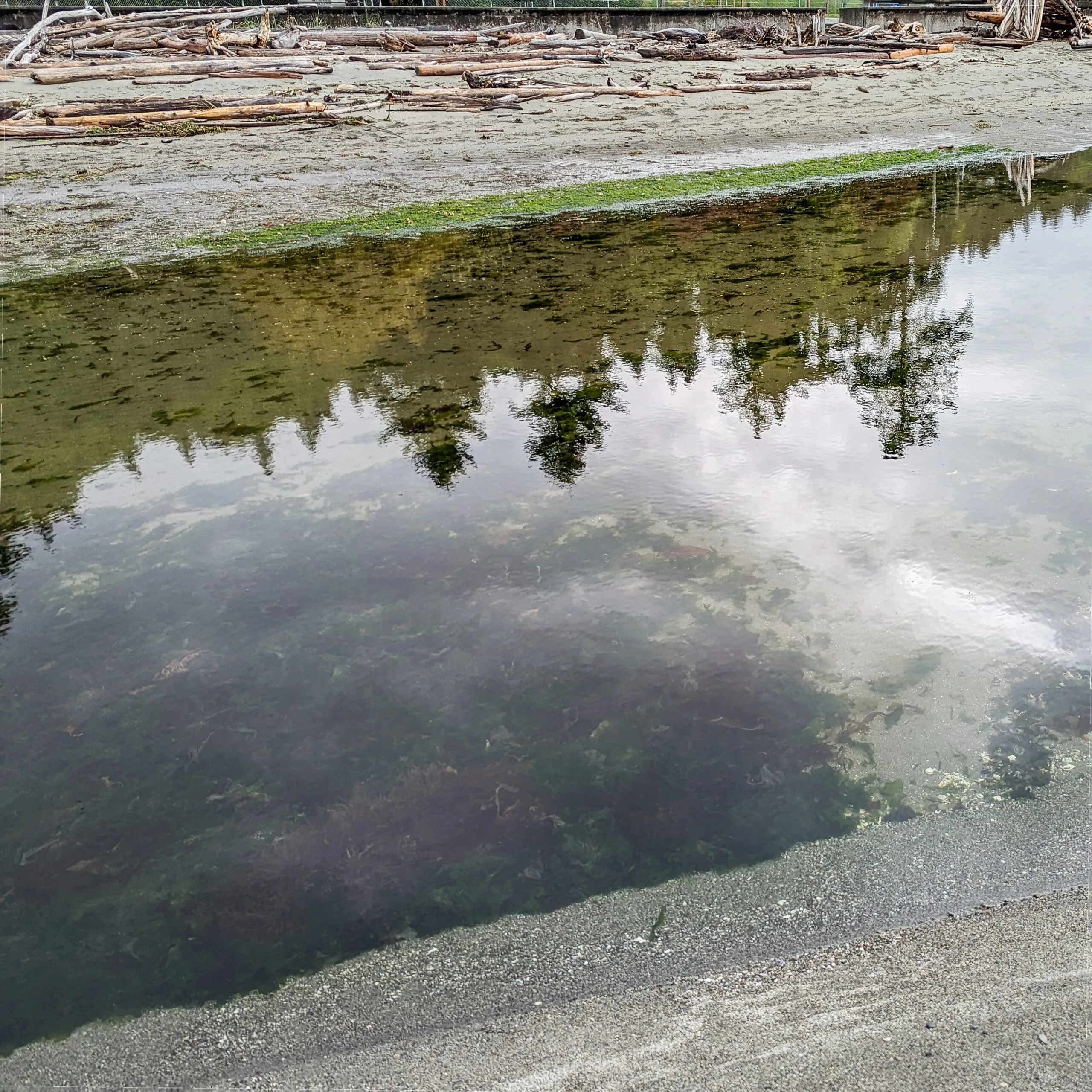 6) Lava Shoes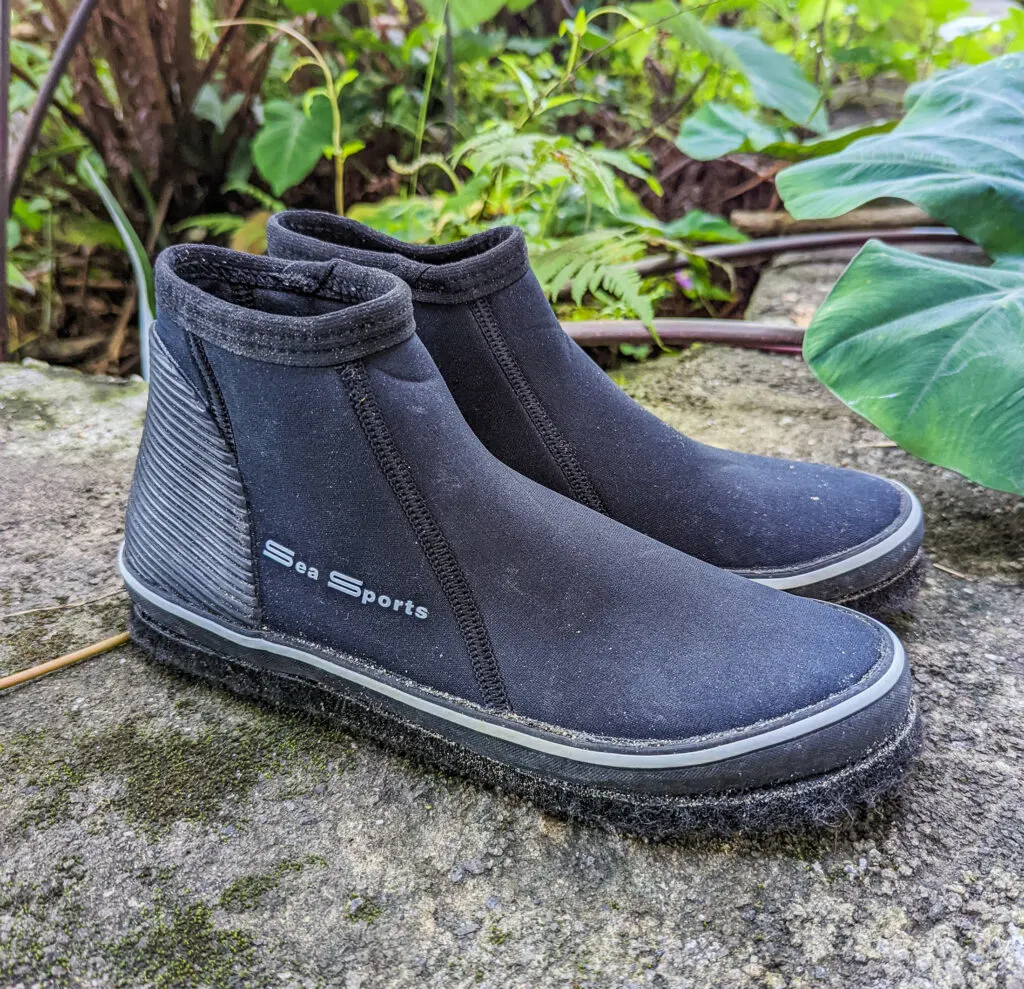 The very best purchase I made during my weeks in Hilo, Hawaii, was a pair of specialized shoes designed for walking on sharp and jagged lava. Clued-in by my housesitting host before she headed out, before I ever hit the beach for the first time I bought a pair of these inexpensive shoes made from felt and neoprene. These odd-looking water shoes are designed especially for swimming, wading, and tide pooling in and around lava rock formations.
Unlike most water shoes that have a grippy rubber-like surface on the bottom, lava shoes have a sole of very thick felt-like material. This felt sole, it turned out, was the next best thing to a superpower for walking on the jagged lava formations around Hilo. While other tourists struggled to stay upright on jagged lava formations or cringed in pain while struggling over small rocks on the beach, we had no issues. Our lava shoes gave us an incredible grip on the rocks! They also offered protection from sharp rocks, and the freedom to hike for miles up the coast on both dry paths and wading.
These shoes cost about $20 a pair at local sporting goods stores. In my opinion, they are absolutely worth buying just for your trip- though I plan to use mine for tidepool exploring in the Pacific Northwest. (Tidepooling is one of my favorite things to do at the beach– even in the winter!).
💡 A bit of Body Powder can help get these snug shoes on and off without sand sticking to your feet.
Get a pair at Amazon by clicking here or purchase from a Hawaiian-owned gear store by clicking here.
💡 Hint: Look for pancake mix with "complete" in the name. These mixes require only water- no eggs or milk.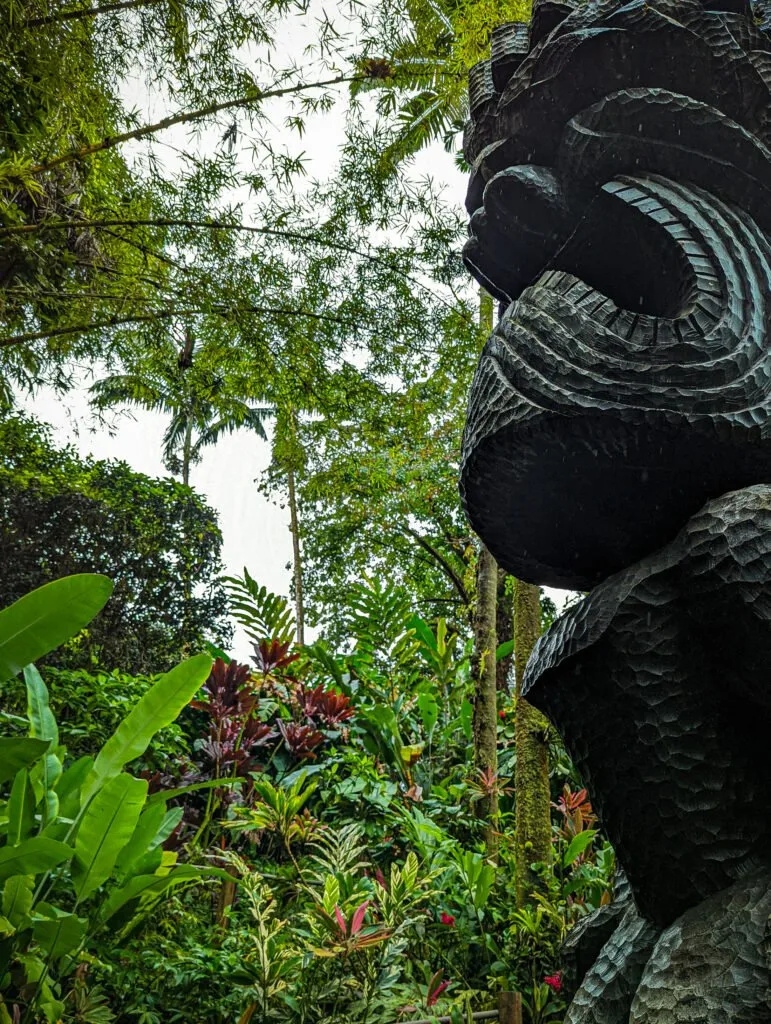 My Story
I thought, as a former resident of Seattle, that I knew a little something about preparing for adventuring in the rain – after all, wrote an entire article about things to do in Seattle in the rain and how to enjoy Pike Place Market on a rainy day. Hilo, however, was an entirely new level of challenge.
See, while it rains around 37 inches a year in Seattle, Hilo's annual average rainfall is over 140 inches! While Seattle has lots of gray and overcast days, Hilo beats Seattle's rainfall by literally four times!
So, while I'd packed for a Seattle sort of rain, Hilo required some on-the-ground adjustments. Being unprepared for the weather and elements meant that I spent less of my vacation enjoying the beaches and scenery and more time than I would've preferred shopping for items that should've been on my Hilo, Hawaii, packing list in the first place.
Final Thoughts on Packing for Hilo
Despite the daily deluge of rain as moist air blew in from the Pacific Ocean and hit the volcanic slopes of Mauna Loa, Hilo was a really fun travel destination.
Once I had my Hilo packing list perfected, I loved hopping along the jagged volcanic coastline swimming, tidepool exploring, and spotting the iconic sea turtles.
With the appropriate gear for exploring in the rain, I was able to get out and enjoy both the city, nearby Hawaii Volcanos National Park, and the surrounding area undaunted by the near-daily storms. A good packing list for Hilo is essentially just the same as a Cancun packing list, but with more rain gear!
While the extreme humidity of this tropical destination required some creative management (read more in my tips on thriving in a really humid travel destination), I absolutely loved the small-town feel of the city compared to the tourist-focused vibe of Kailua-Kona, Hawaii, on the other side of the Big Island. During my weeks in Hilo, my fellow travelers and I drove to Kona several times for tourist activities or to enjoy a sunny day when Hilo was forecasted to be rainy all day, but I actually preferred the city of Hilo.
Unlike Kona, Hilo is a larger city that relies less on tourism for the local economy. While the cute coastal downtown and various restaurants proved evidence that there were plenty of options to feed and entertain tourists, visiting Hilo instead of Kona, Hawaii, helped me, I think, get a more local experience of Hawaii instead of an overly curated tourist version of the Big Island.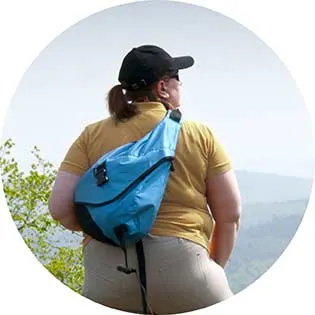 Lynli Roman's unique approach to travel is informed by decades of experience on the road with a traveling family and, later, years spent as a solo international traveler. When she's not writing about Seattle from her Pike Place Market apartment, Lynli writes on-location while conducting hands-on research in each destination she covers. Lynli's writing has been featured by MSN, ABC Money, Buzzfeed, and Huffington Post. She is passionate about sharing information that makes travel more accessible for all bodies.