For travelers on a budget, the best way to get from Bucharest to Transylvania is by train. A train from Bucharest to the city of Brasov, Romania – the most popular first stop for most Transylvanian travelers- takes about 4 hours and a ticket costs only $4-5 US dollars.
In this article, we'll discuss several ways to get from Bucharest to Transylvania using Romania's most popular forms of public and private transportation.
But first, let's talk about where to go in Transylvania.
Where to Go: Cities in Transylvania
I often compare the region of Transylvania to cultural-geographic regions in the United States like "the Ozarks" or "Appalachia". Just like visiting one of these destinations, planning a trip to the region of Transylvania requires choosing a specific city or cities where you'll stay, eat, and use as your starting point for local excursions. Luckily, Transylvania has several thriving cities and dozens of small villages ready to welcome visitors.
Popular Cities in Transylvania
Brasov
Brasov is the most popular tourist destination in Romania outside of Bucharest. As someone who visited several cities in Transylvania over my month there, I can also say that Brasov has the most curated tourist feel. Rather than an authentic experience of Transylvania's past, as I found in the Maramures, or Transylvania's vibrant modern growth, as I experienced in Cluj Napoca, Brasov increasingly caters to tourists and particularly dark tourism. While a visit to Brasov and nearby Bran castle will likely be a part of any tourist's trip to Transylvania, I highly recommend exploring Transylvania beyond Brasov.
Views from the square in Sibiu, Romania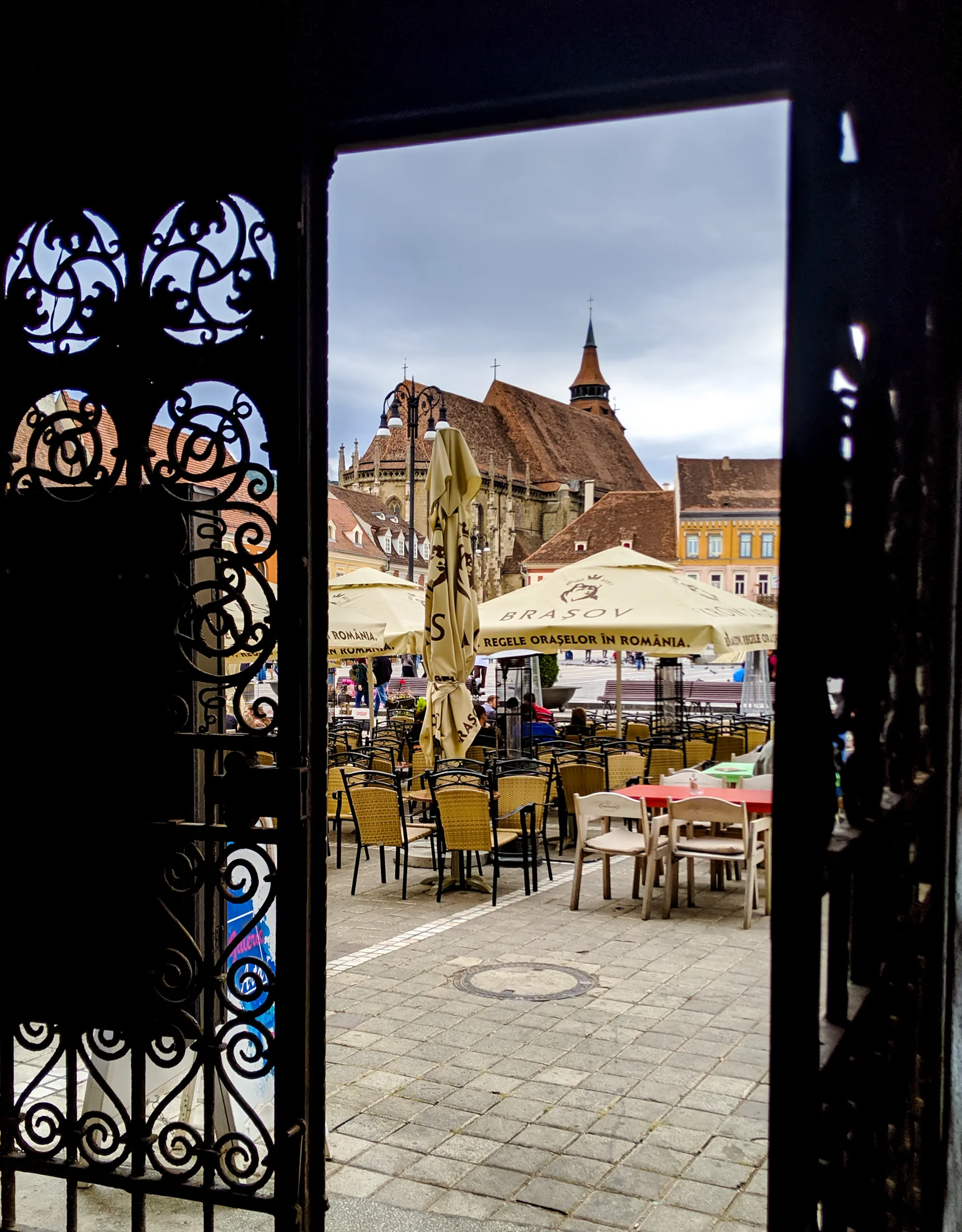 Timisoara
Timisoara, which is closer to Hungary and Serbia than it is to the Romanian capital of Bucharest, is well worth the excursion. Timisoara has been named the European Capital of Culture for 2023. In Timisoara you will find a city nicknamed "Little Vienna" for good reason- its 36 parks and green spaces plus meandering city squares are home to open air art exhibits, performances, and festivals throughout the year.
Timisoara is worth visiting, especially if you can time your trip to coincide with one of the many free festivals that take place in the city squares. During my visit (which I extended from one night to three days!) the Romanian National Opera Festival sponsored free performances outside my Airbnb all three nights!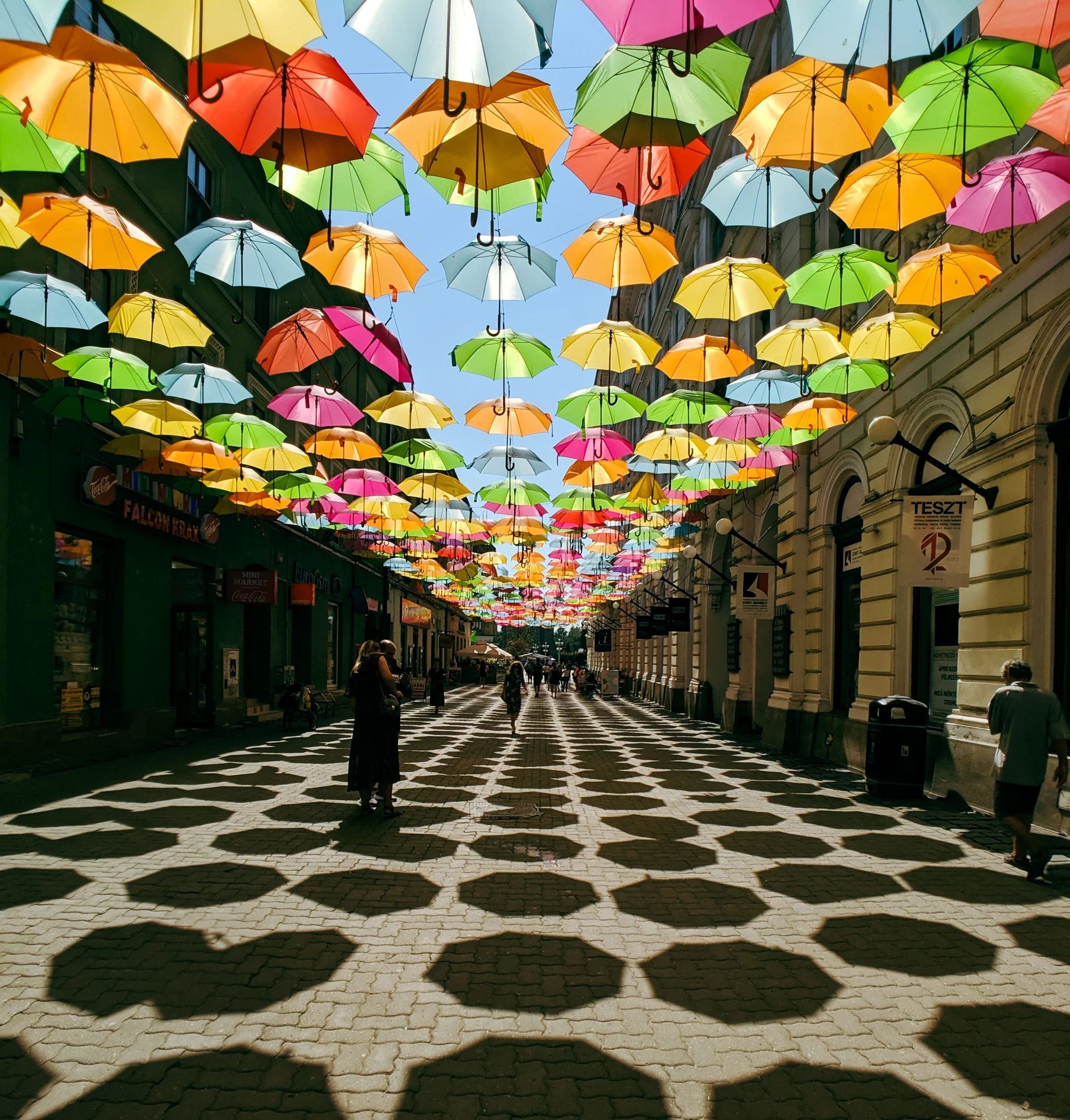 Cluj Napoca
If you visit one city in Transylvania beyond Brasov, make it Cluj Napoca.
Cluj-Napoca, Romania is worth visiting because it is an amazing culture-filled city with a food scene to die for. Cluj Napoca is home to Romania's largest university and is described as some as "Romania's Seattle" due to the number of tech startups in this region. The strong economy in this city has led to better public transportation, improved parks and public spaces, and historical preservation. Thanks to the local university, you can visit multiple museums and botanical gardens here.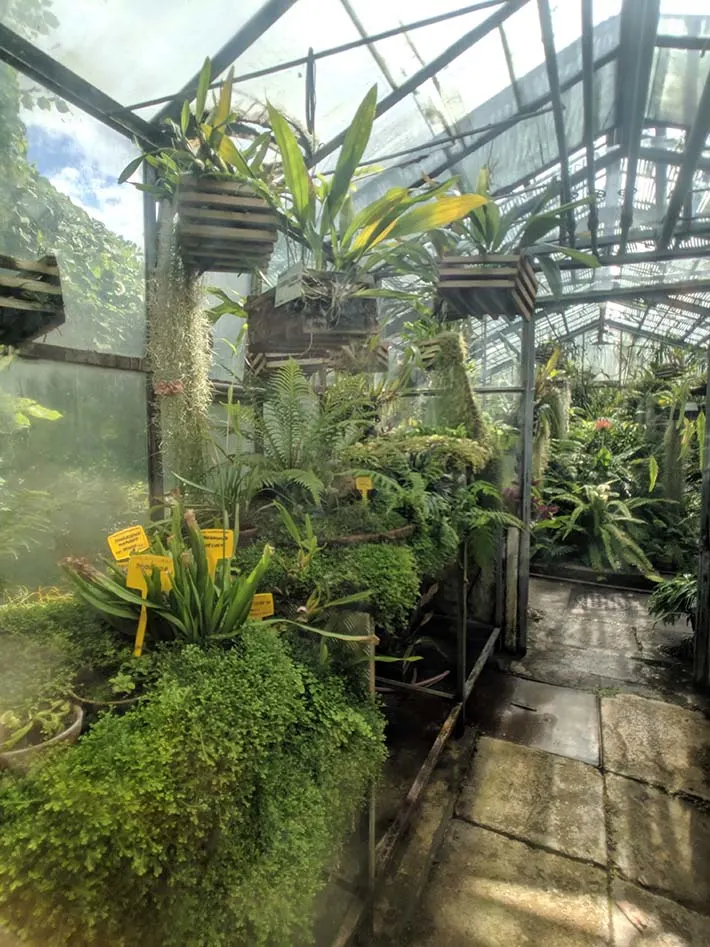 Sighisoara
Sighisoara is worth visiting because it is a UNESCO World Heritage Site. It's an excellent example of the old walled cities of Europe and the main Citadel is a popular (and sometimes crowded) city in Transylvania.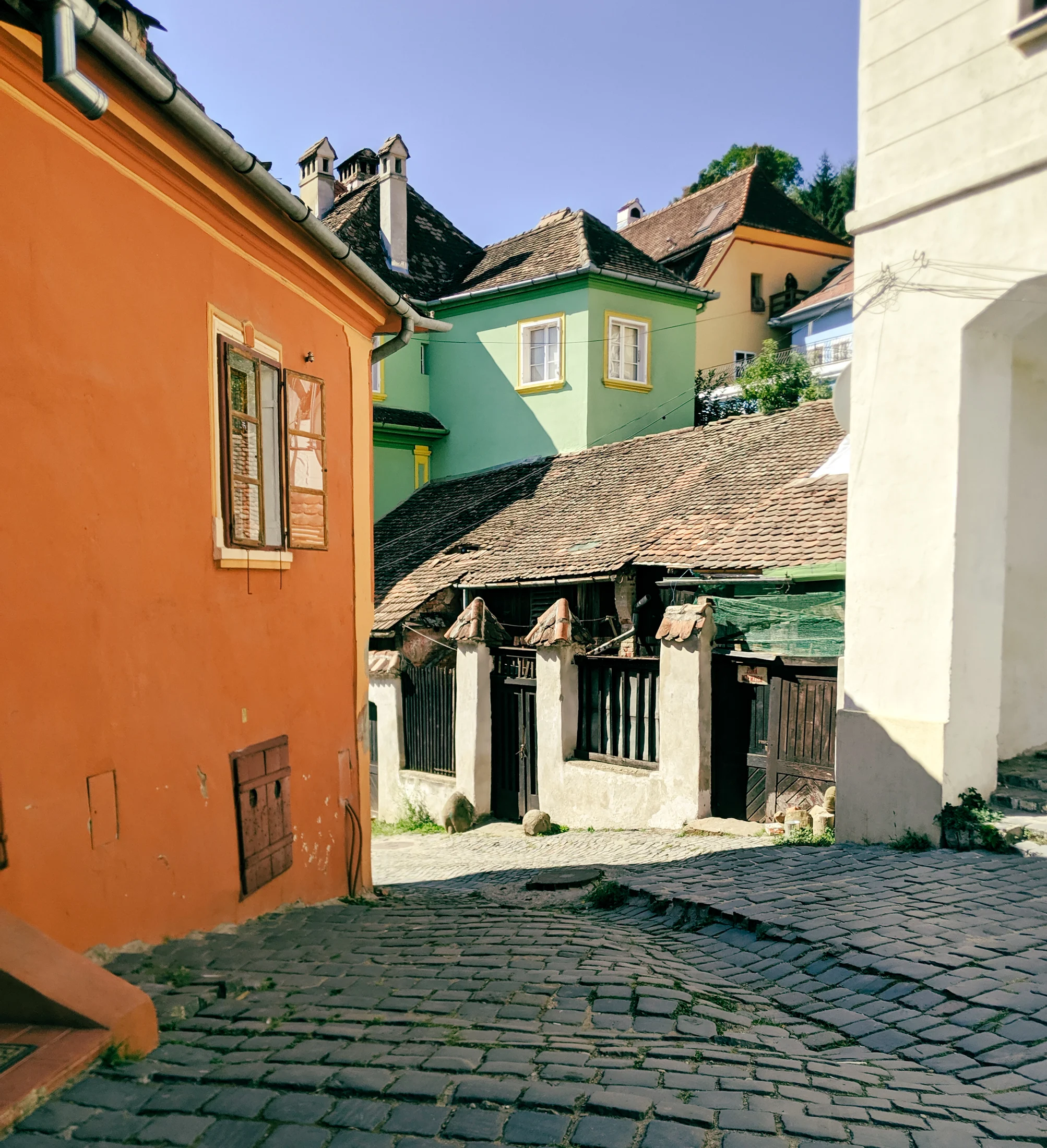 Sibiu
Sibiu is known for unique historic architecture that appears to give houses "eyes" and for a thriving food scene. Sibiu is worth visiting for a day trip, but I personally planned for three days and left early to go to the village of Fagaras.
Sibiu was my least favorite city that I visited in Transylvania, though admittedly my experience of the city was colored by an experience of street harassment directed at me for being a plus size traveler.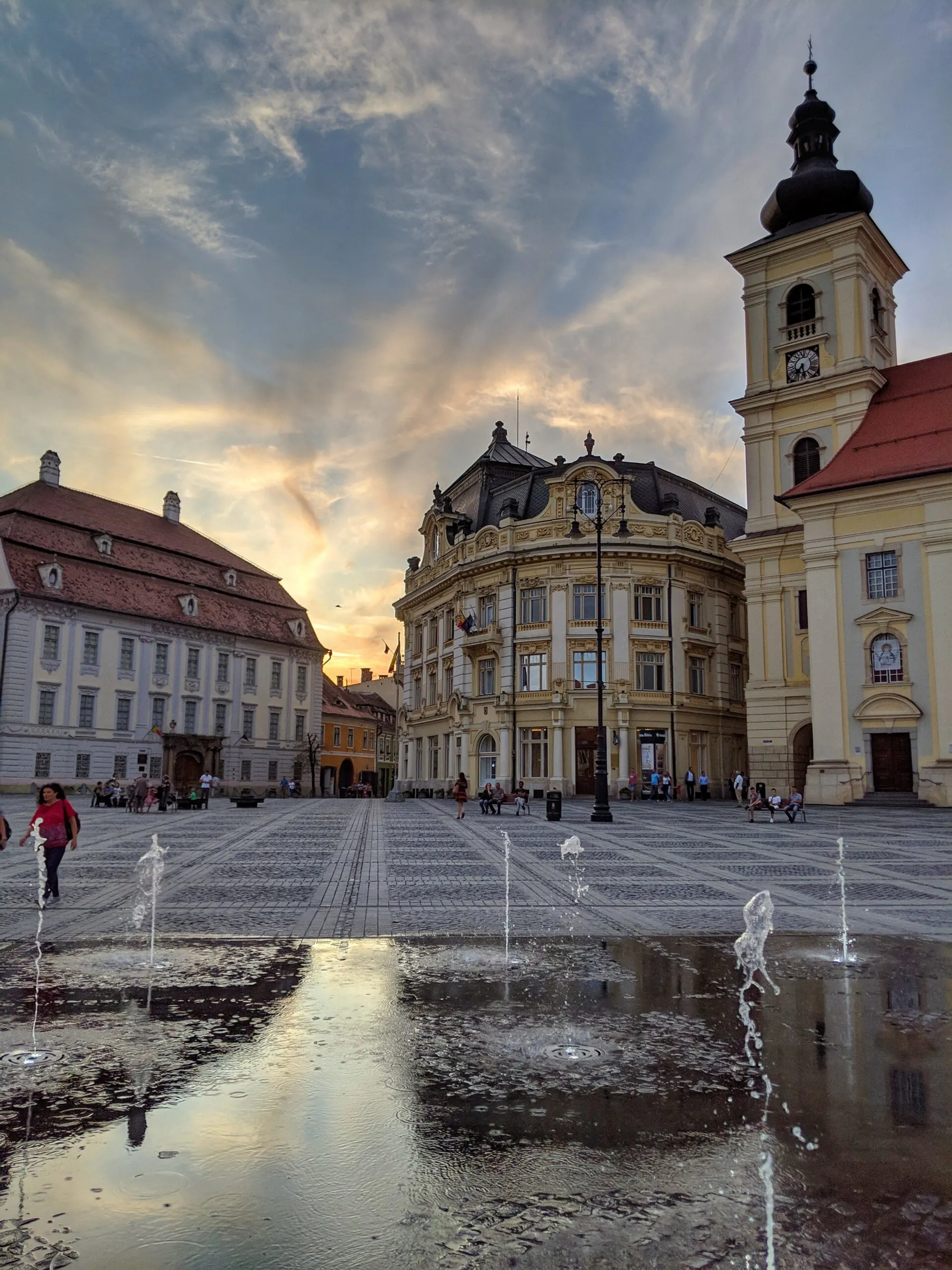 Fagaras
Fagaras is a smaller city in Transylvania located between Brasov and Sibiu. When I left Sibiu early, I gave myself several extra days to spend in Fagaras and I personally found that Fagaras was worth visiting even more so than Sibiu. In another post, I've written about visiting Fagaras Castle, the Romanian national horse farm, and the monastery nearby.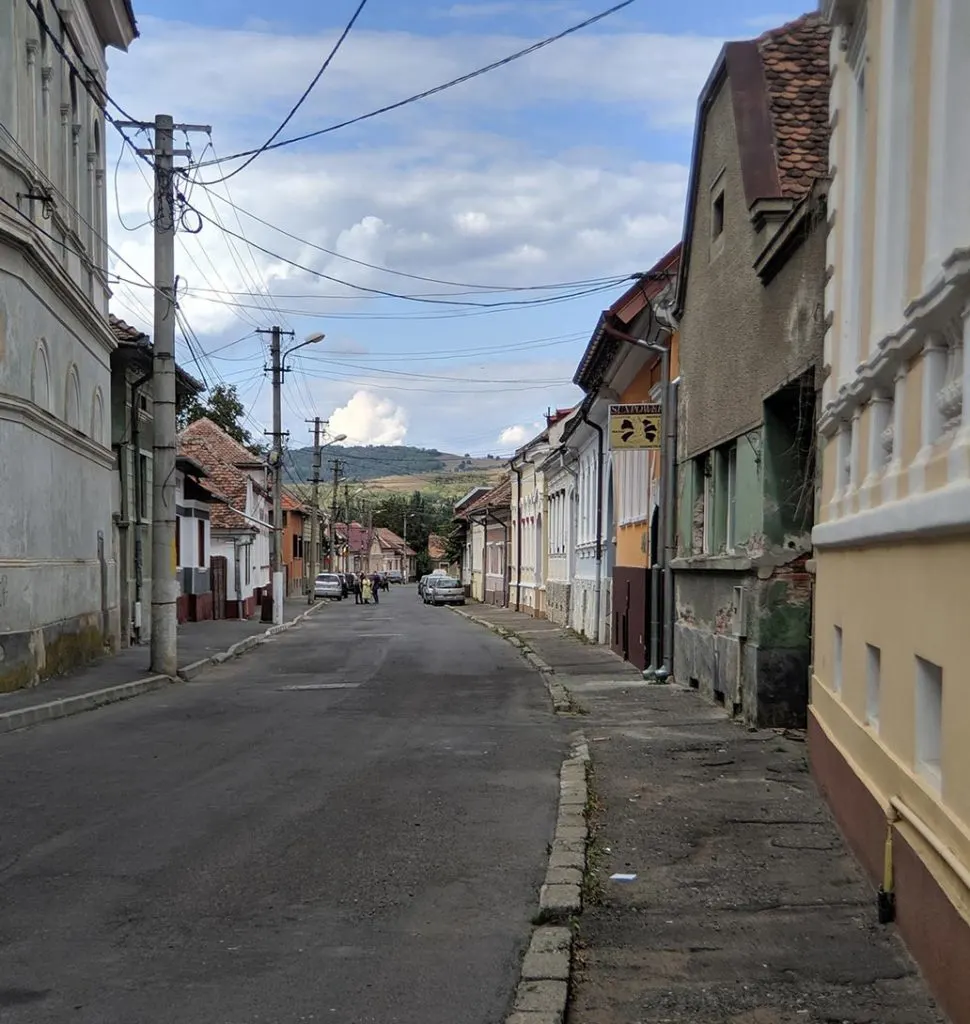 These cities in Transylvania are all a bit different and offer tourists a different glimpse into life in Transylvania. If you are navigating from Bucharest to Transylvania, choosing any of the cities above as your destination will give you an authentic experience in Transylvania.
Ways to get from Bucharest to Transylvania:
Once you've chosen a city in Transylvania as your destination, your next step will be to choose how to navigate from the city of Bucharest, Romania to the Transylvanian city you've chosen.
Surprisingly, there are many options for public, private, or semi-private transportation in Romania and during my month and a half long stay I had the opportunity to give them all a try. Here are my recommendations for getting from Bucharest to Transylvania, in order of my preference.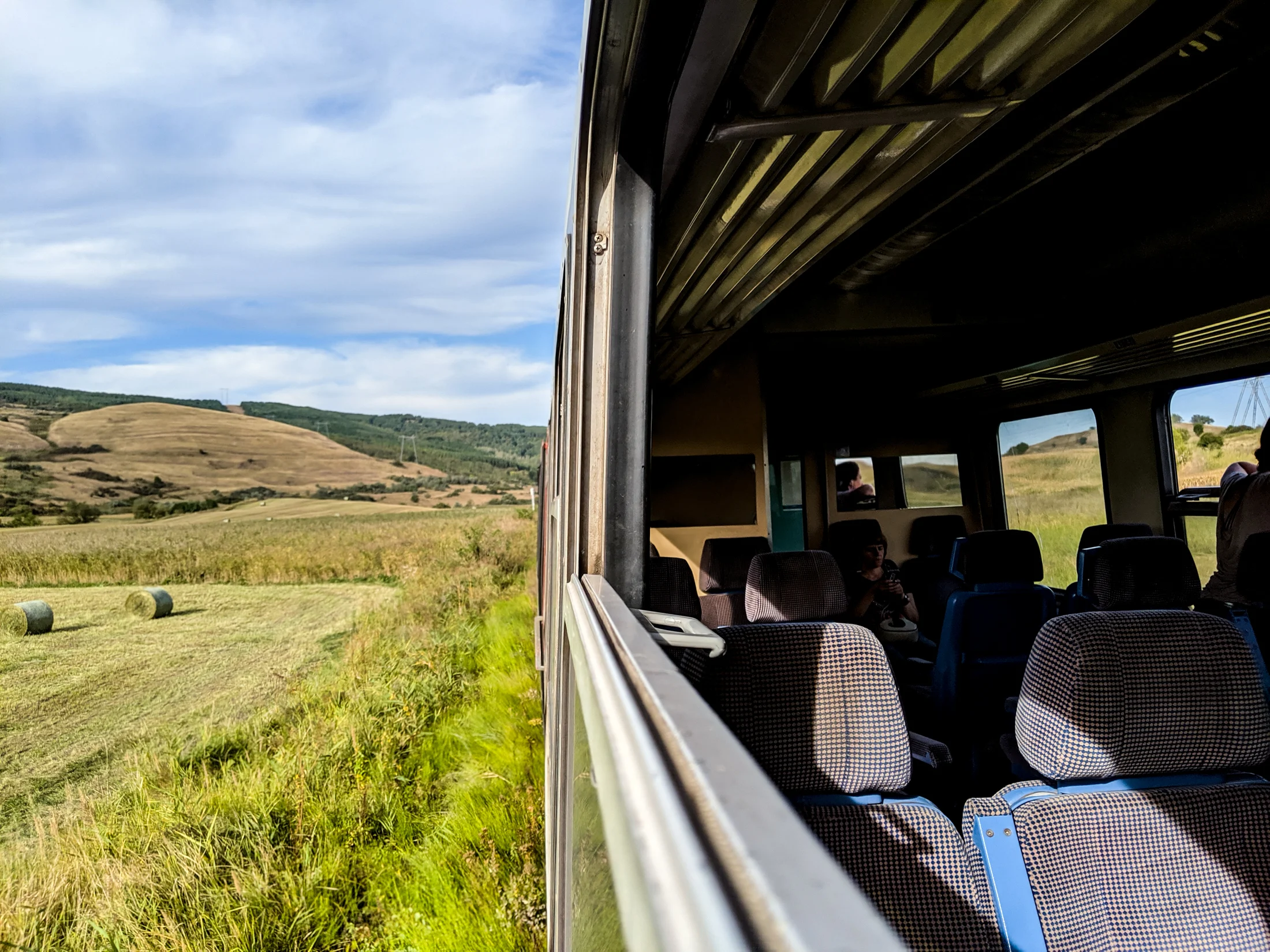 Bucharest to Transylvania by Train
Trains in Bucharest are slow, often late, and sometimes very warm- and locals tend to avoid them in favor of any other form of travel. However, whenever possible I would book transfers between cities in Transylvania by train. Why? Because I loved the unbeatable views and the opportunity to make the journey part of the experience.
Romanian trains move slowly, often with all the windows dropped-down and wide open, and some of my most iconic memories from Transylvania are sitting alone, with a whole train care to myself, with all the windows down rolling through golden fields of Transylvania during harvest season.
Train travel in Transylvania is also extremely budget-friendly, and a train is the cheapest way to get from Bucharest to Transylvanian cities. The four-hour trip from Bucharest to Brasov cost less than $5 USD in 2019. First-class train tickets, which is an admittedly minimal upgrade, can be purchased for an extra $2-3 USD.
If you only have a few days to travel in Transylvania, choose a faster option- but for slow mindful travel (or travelers on a budget) Romanian trains are my top recommendation. In fact, you can read an article entirely about navigating Romanian train travel here. And an article about traveling north of Transylvania to the Mocanita steam-powered train in the Maramures region of Romania.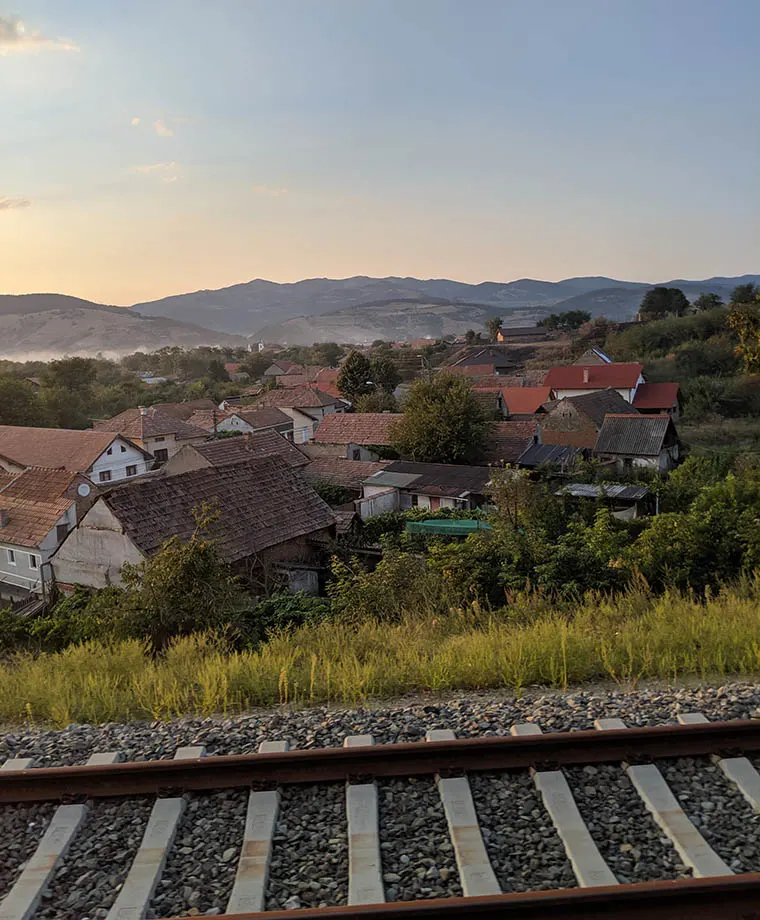 Getting from Bucharest to Transylvania by Bus
Most Transylvanians without a car travel from city to city via bus. Romanian buses (often, actually, mini-buses or shuttles similar to Latin America's colectivos) are a quicker and more reliable way to get from city to city within Transylvania compared to train travel. While the Romanian rail system is state-run, bus and shuttle services are private enterprises, leading to improved service and reliability in this post-communist nation.
I personally found that purchasing a ticket for bus travel in Transylvania was a little more difficult to navigate than purchasing train tickets, but still reasonably easy to navigate. Bus tickets cost almost double what train tickets cost in Transylvania, but it's still a good value and far less expensive than city transfers in other areas of Europe. Fany is one of the major bus companies in Transylvania, and you can find their timetables on their website.
Getting from Bucharest to Transylvania by private taxi
The fastest way to get from Bucharest to a Transylvanian city like Brasov is via a private car or taxi. While hiring a private car for a several-hour trip can be cost-prohibitive in most parts of the world, in Transylvania it is surprisingly affordable. When I got low-key stranded in the Maramures mountains in northern Romania, the 2.5-hour taxi ride back to a major train station cost less than $50 USD!
If you're traveling with a group that can split the cost and are on a tight timetable and want to maximize the time you have in Transylvania, I recommend getting from Bucharest to Transylvania by private car.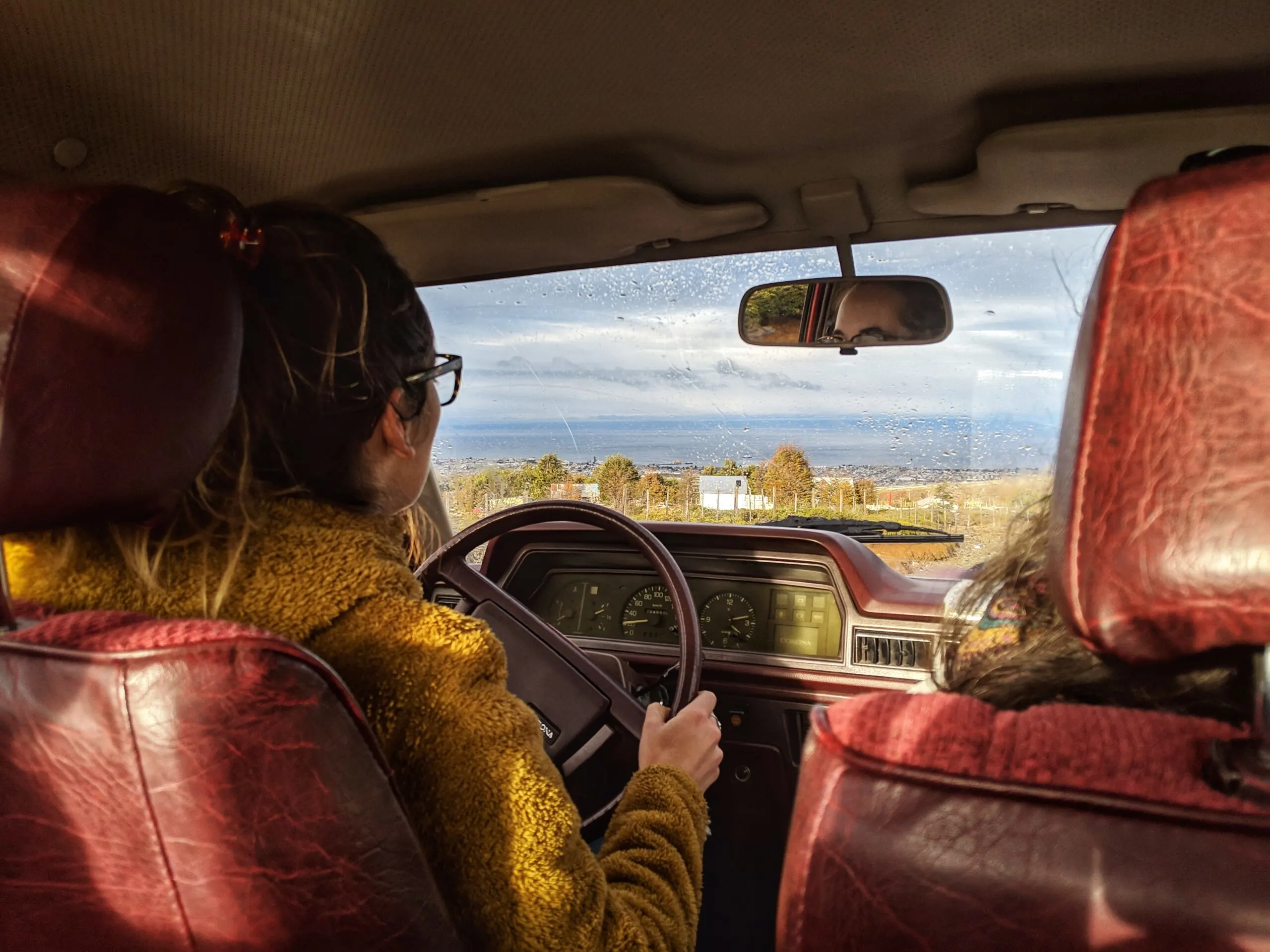 Although you can book a transfer from the Bucharest airport in advance- and you may wish to avoid any surprises at your destination- prices online generally align with other destinations in Europe and are rather expensive. If, however, you speak with several drivers at the airport, you should be able to negotiate for a significantly lower price than shown for online transfers between Bucharest and Transylvania.
For more tips on Transylvanian travel, be sure and check out my guide to travel in Transylvania and things to do in Romania.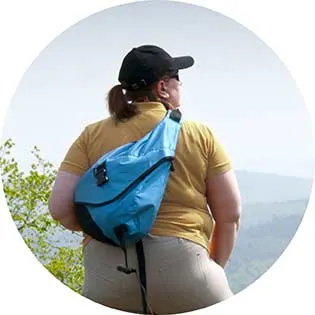 Lynli Roman's unique approach to travel is informed by decades of experience on the road with a traveling family and, later, years spent as a solo international traveler. When she's not writing about Seattle from her Pike Place Market apartment, Lynli writes on-location while conducting hands-on research in each destination she covers. Lynli's writing has been featured by MSN, ABC Money, Buzzfeed, and Huffington Post. She is passionate about sharing information that makes travel more accessible for all bodies.