Typically, I don't plan much in the "Itinerary" department when traveling solo, but when I began researching a trip to Croatia, Lokrum Island made my list of things I MUST do.
Located literally moments by boat from the ancient Port of Dubrovnik, Lokrum is a nature preserve visited by tourist and locals both. Boats ferry visitors between the island and the port of Dubrovnik every half hour daily. Do note, however, that very affordable private charters run between Lokrum and other small ports up and down the coast as well, so if you're a fan of lower hotel rates, as I am, booking lodging outside of Dubrovnik may pay off.
One of the features of Lokrum I liked was the pool-style ladders linking the rocky shore to the ultra-clear blue waters of the Adriatic Sea.
Solo Travel to Lokrum Island Croatia
Lokrum Island was a location where I found myself longing for a companion more than most locations- but the beach seems to have that effect on me.
My favorite part of Lokrum was the "Dead Sea" on the island, where an underwater sea cave fills a pond-size swimming hole with extra salty water. It was my first experience swimming in water with a salt content so high. The experience of swimming weightlessly in the calm waters is a poignant memory.
A shallow cave opens across from the pool's rocky entrance, which provided my first experience of swimming in a saltwater cave. Younger visitors explored the surrounding cliffs, diving into the warm, salty water with from 15 to 25 feet above.
Painting on Lokrum
Lokrum was a very odd mix of beach and forest, solitude and crowds, and nature alongside cafes and bars. I visited the Dead Sea first thing on arrival, and was one of the first in the water (before droves arrived over the new few hours)
After swimming, I sat in a nearby cafe to dry- close enough to hear the water and watch timid swimmers in the shallow end as I painted this page:
Below I'm posting a few photos from the trip, saved from my Instragram story for the blog and, honestly, mostly to store for the sake of personal memory.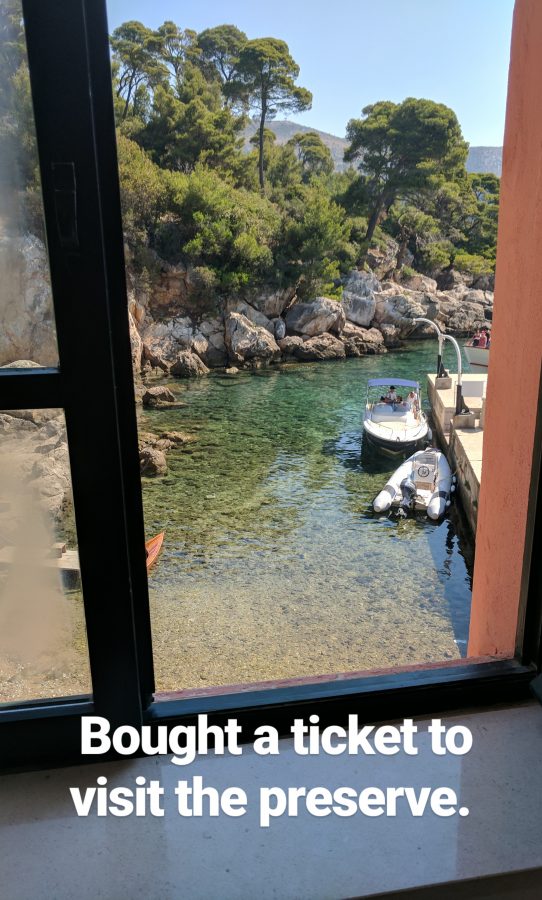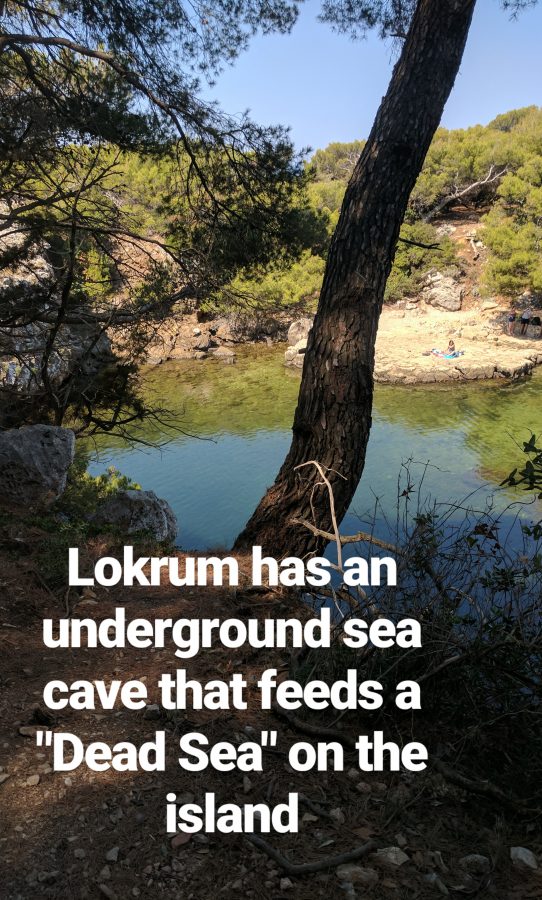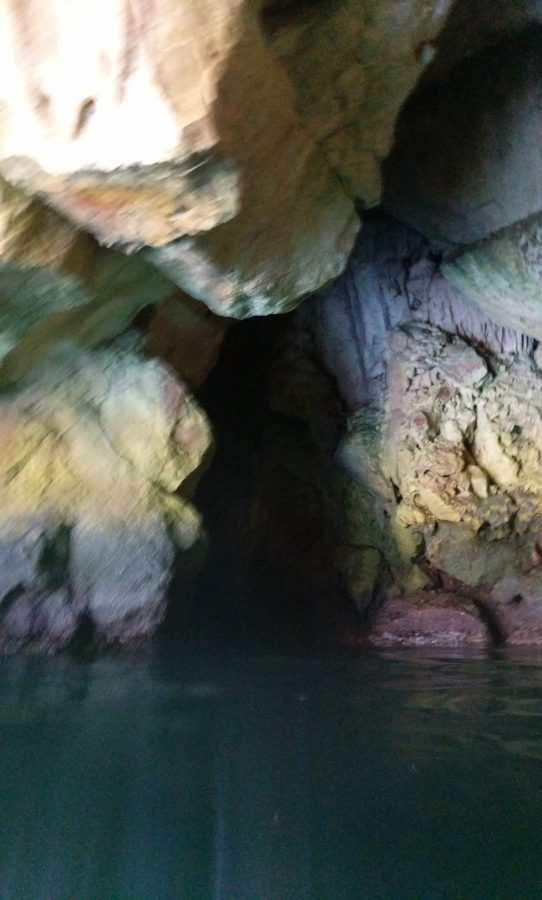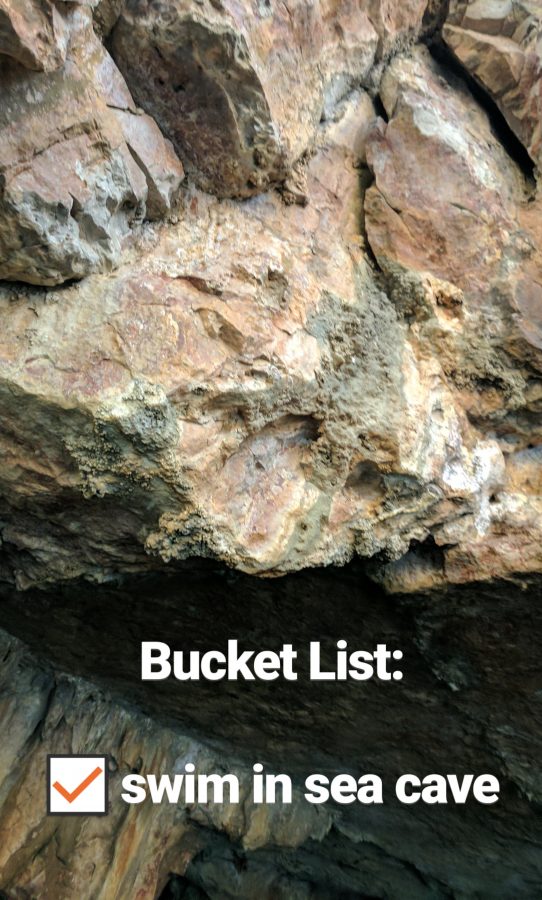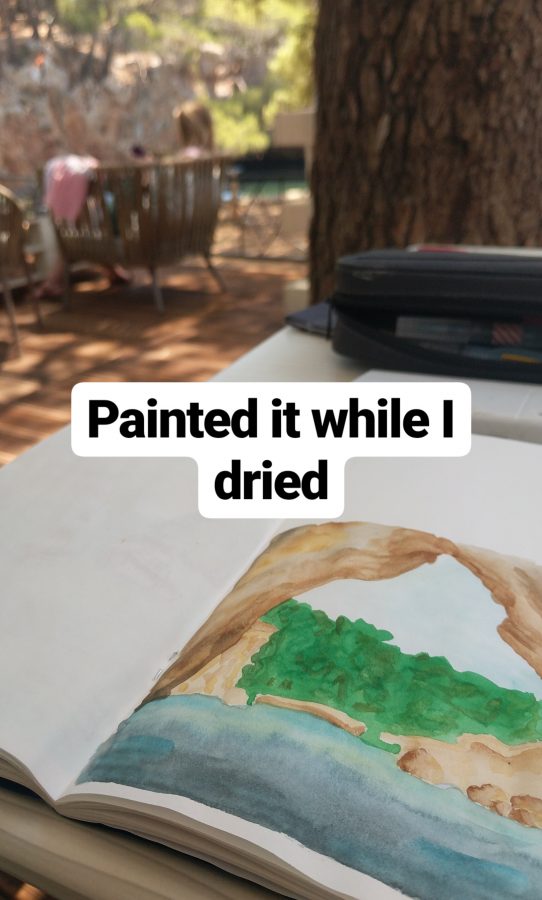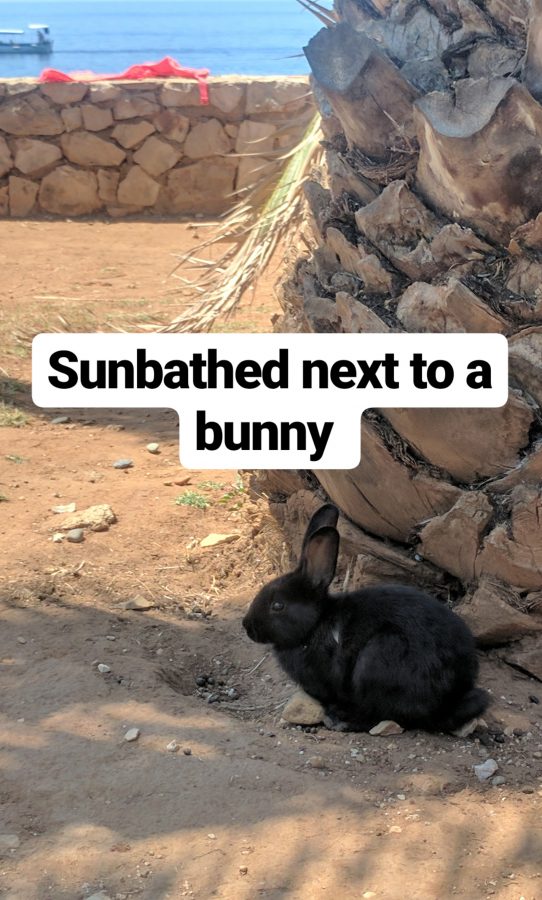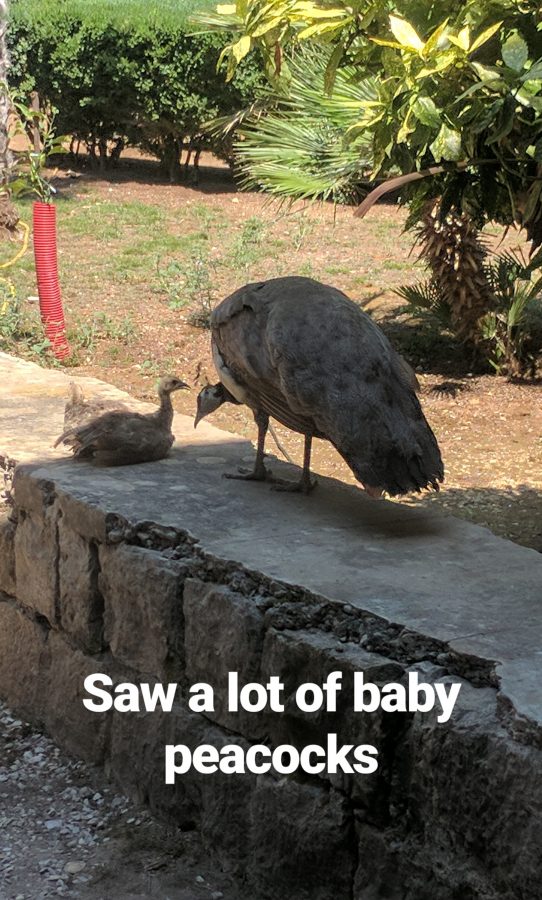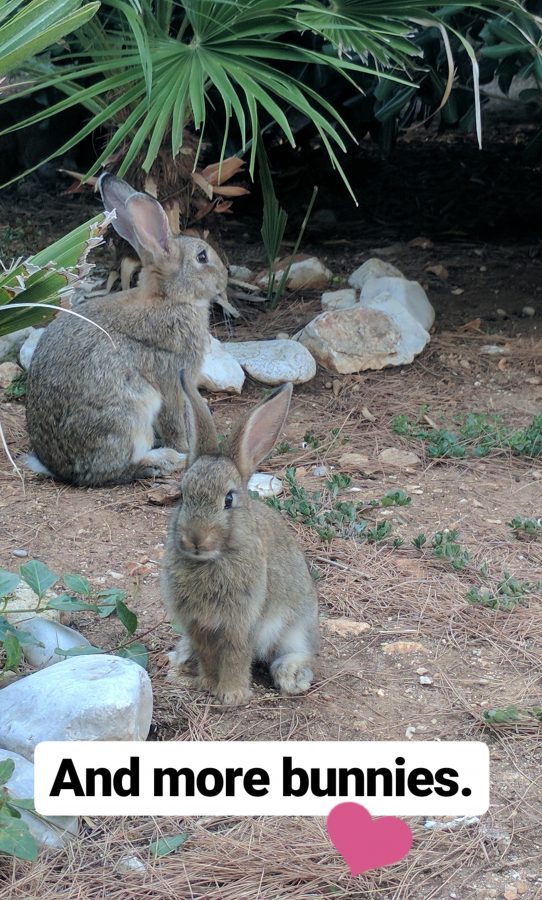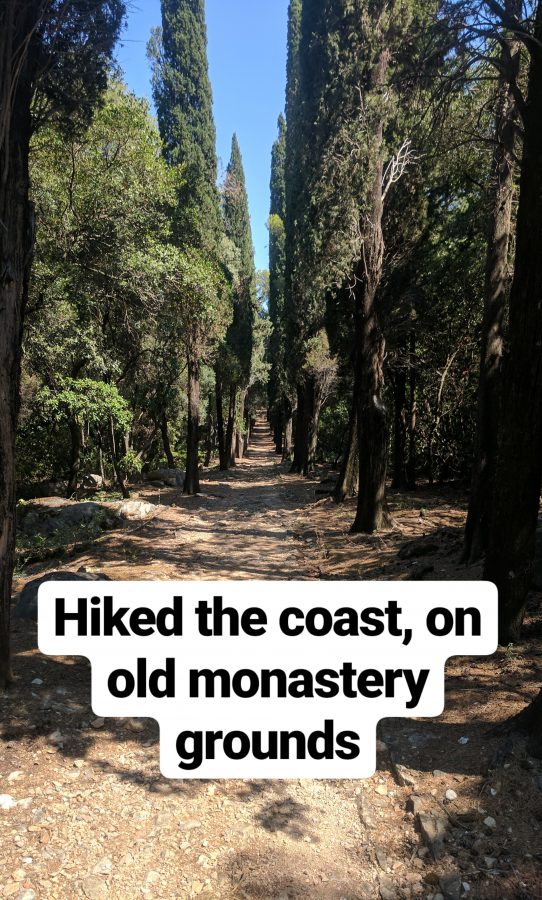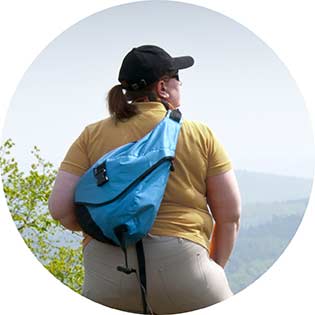 Artist, digital nomad, and highly sensitive person, Lynli started traveling full time as a digital nomad in 2018. Writer and Illustrator by day, remote-destination explorer by other-days, Lynli is passionate about pushing the boundaries of her own comfort zone, exploring the world as a female, fat, one-bag traveler, and journalling it all on WanderBig.com