Typically, I don't plan much of my trip in advance when traveling solo, but when I began researching a trip to Croatia, Lokrum Island made my list of things I just had to do. Read on to learn about my experience navigating the island and if I consider it worth adding to your Croatia travel.
Located just a few minutes from the ancient Port of Dubrovnik, Lokrum Island is a nature preserve visited by tourist and locals both. Boats ferry visitors between the island and the port of Dubrovnik every half hour daily. (Do note, however, that very affordable private charters run between Lokrum and other small ports up and down the coast as well, so if you're a fan of lower hotel rates, as I am, booking lodging outside of Dubrovnik in the hidden gem of Cavtat, Croatia may pay off).
What kind of travelers enjoy Lokrum Island?
Lokrum Island is a fun destination for travelers and Croatia of all ages. Many families with young children enjoy swimming in the calm waters of the inland "dead sea," while solo travelers and couples can enjoy laying out in the sun on a craggy rock or pay for use of a comfortable lounger with a waterfront view.
Wide walking paths and developed restaurants on the island make this destination suitable for travelers with limited mobility. A nude beach accessible one end of the island may be a draw for some travelers (but don't worry, the approach is well marked and you won't stumble upon it by accident as you hike around the island!)
What is there to do on Lokrum Island?
Lokrum Island is a small island (unlike my playground back home: Seattle's enormous Bainbridge Island), so while there aren't a lot of things to do on Lokrum, there's plenty t keep you busy.
Some of the things to do on Lokrum Island include:
Hiking around the island,
Swimming in the Adriatic Sea (where you'll find easy to climb ladders making entry and exit from the craggy rocks of Lokrum Island easier),
Swimming in the "Dead Sea" in the inland of the island,
Exploring the sea cave in the "Dead Sea"
Visit the museum,
Dining in the restaurant,
Walking around the old monastery grounds
Checking out the snack bars,
Sunbathing (there are natural sunbathing spaces near the dock and comfortable loungers available for rent a short walk away)
Lokrum Island is also an excellent place for birdwatching and observing the small wildlife since the island is void of large predators.
Where is Lockrum Island
Lokrum Island is just a short boat ride away from Dubrovnik, Croatia – but it can also be easily accessed from Cavtat, Croatia where I prefer to stay. Catching a water taxi from the calm waterfront in Cavtat saves time and hassle navigating the old port in Dubrovnik.
How to get to Lokrum Island near Dubrovnik Croatia
To get to Lokrum Island, you'll first need to navigate to the city of Dubrovnik by taking a Croatian bus, a ferry across the Adriatic from Italy to Dubrovnik, by car, or by plane.
Once in Dubrovnik, simply follow the signs to the Old Port. An entirely separate seaport from the modern port where larger international ferries and cruise ships docks, the Old Port is the castle-like seaport in Dubrovnik's historic old town. You'll probably recognize the port from Game of Thrones, which made the walls and turrets famous.
From the Old Port, can catch a small ferry bound for Lokrum Island about every 30 minutes (check timetables here) the ride across the channel only takes a few minutes, and in no time you will arrive via Portoc Bay to Lokrum Island, where you'll need to pay a small admission fee before entering the island turned nature preserve on foot.
When is the best time to go to Lokrum Island?
Lokrum Island is a popular tourist destination and is often inundated by tourists from cruise ships. Because of that, the best time to go to Lokrum Island is on the first ship of the day.
PRO TIP: The "dead sea" is one of the main attractions on Lokrum Island, and by midmorning in the summer the small saltwater pond will be loaded with tourists. However, if you arrive to the island on the first boat of the morning and head straight to this sheltered saltwater swimming area, you're likely to have the entire pool to yourself (at least for a while!)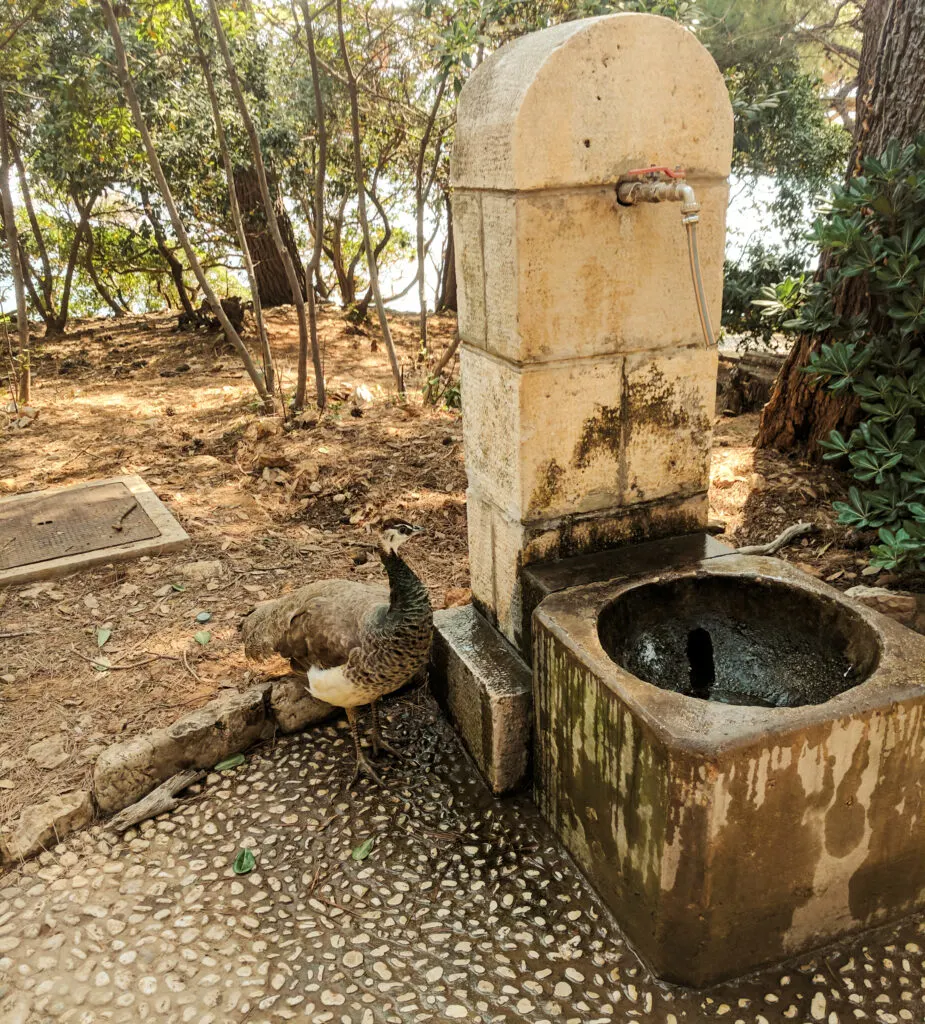 Is Lokrum Island worth visiting?
Lokrum Island was a fun day trip during my solo trip to Croatia, but it might not be right for everyone's itinerary. Apart from floating in the calm waters of the "dead sea" and sea cave, this little island didn't offer a ton of attractions that were unique from other areas along the Dalmatian coast.
If you just have 1-2 days in Dubrovnik, you can probably skip Lokrum Island without missing out on a defining travel experience. On the other hand, if you find yourself in Dubrovnik for a bit longer than you'd like to spend in its crowded urban streets, Lokrum Island might be worth visiting as a retreat from the crowds.
Inspired to visit? Pin your Plans: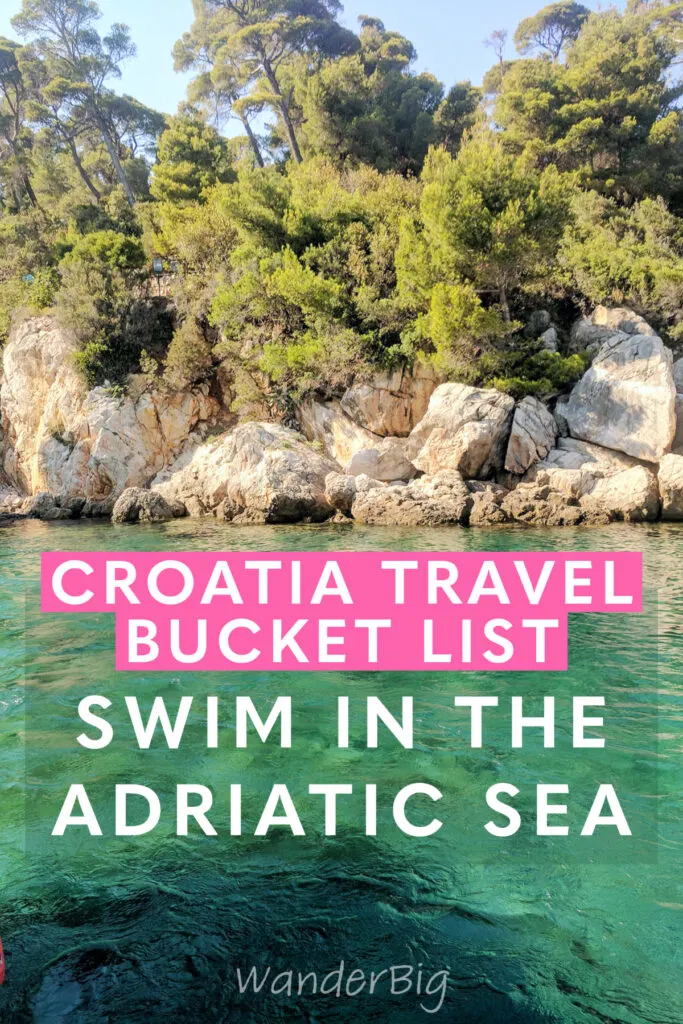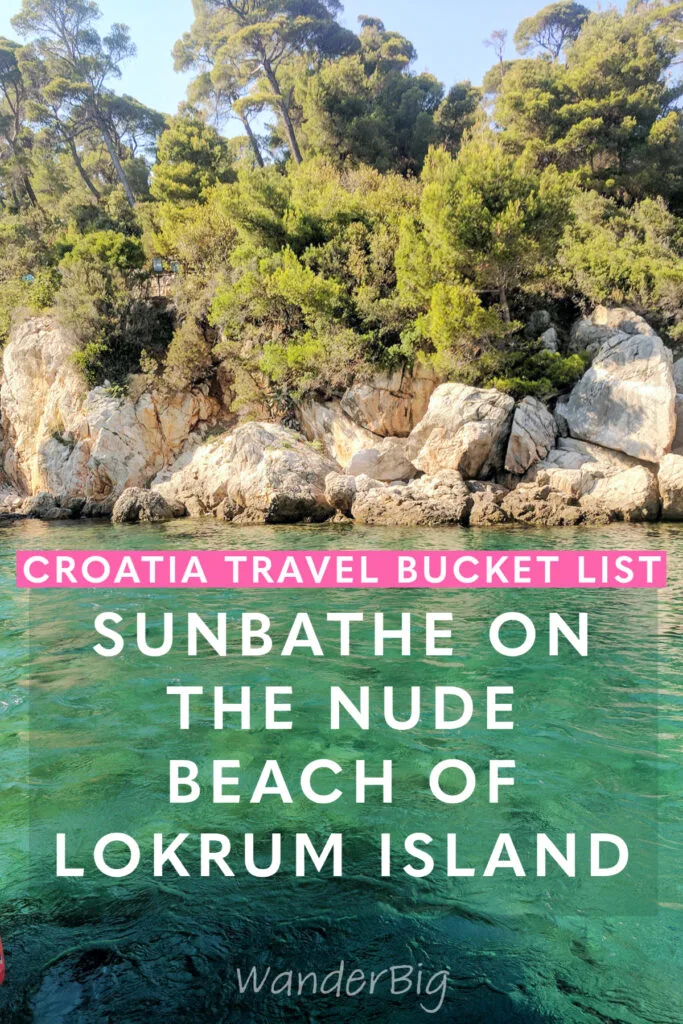 Solo Travel to Lokrum Island Croatia
Lokrum Island was a location where I found myself longing for a companion more than most locations- but the beach seems to have that effect on me, especially before I learned to be comfortable as a plus size traveler going to the beach solo. If going to the beach solo gives you anxiety, before visiting Lokrum Island you may want to read my tips on how to enjoy going to the beach solo.
My favorite part of Lokrum was the "Dead Sea" on the island, where an underwater sea cave fills a pond-size swimming hole with extra salty water. It was my first experience swimming in water with a salt content so high. The experience of swimming weightlessly in the calm waters is a poignant memory. One of the features of Lokrum Island that I loved was the pool-style ladders linking the rocky shore to the ultra-clear blue waters of the Adriatic Sea.
A shallow cave opens across from the pool's rocky entrance, which provided my first experience of swimming in a saltwater cave (and since then, I've chased sea caves in my travels). Younger visitors explored the surrounding cliffs, diving into the warm, salty water from 15 to 25 feet above.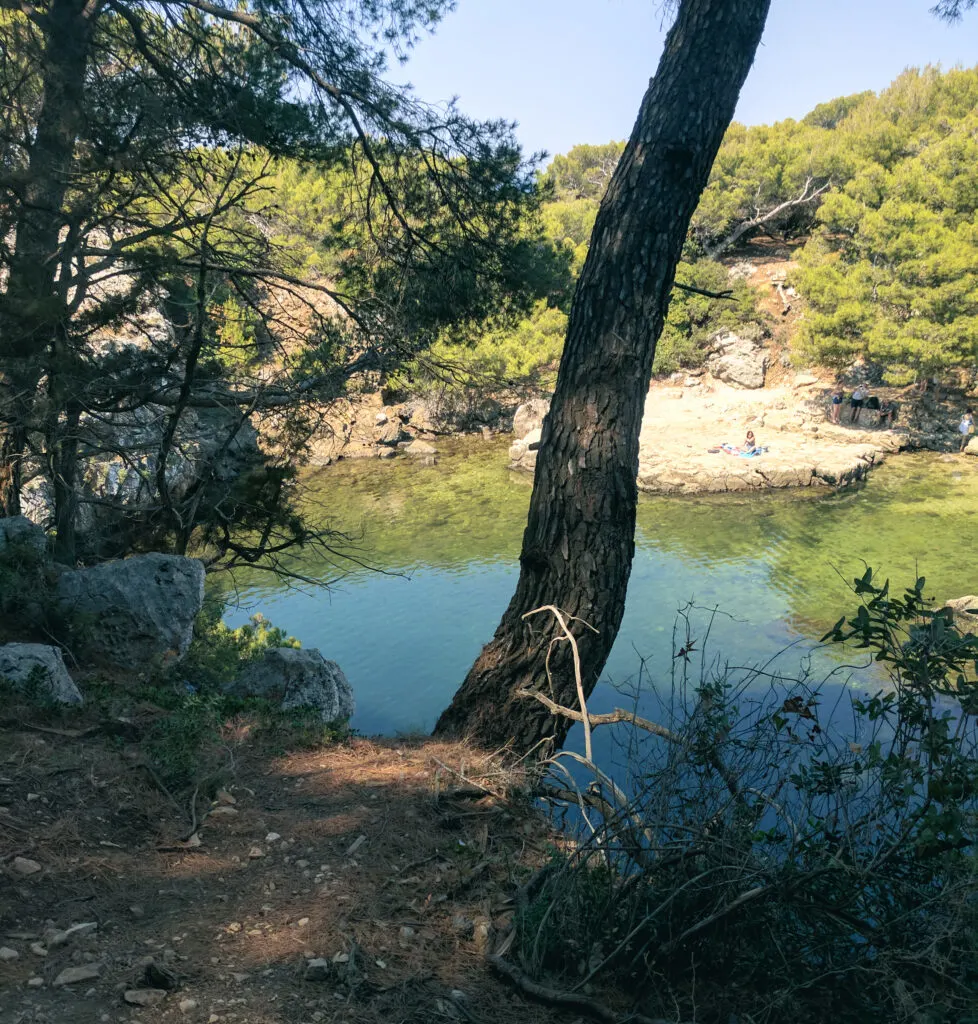 Painting and Journaling on Lokrum Island
Lokrum was a very odd mix of beach and forest, solitude and crowds, and nature alongside cafes and bars. I visited the Dead Sea first thing on arrival and was one of the first in the water (before droves arrived over the new few hours)
After swimming, I sat in a nearby cafe to dry- close enough to hear the water and watch timid swimmers in the shallow end as I painted in my travel journal.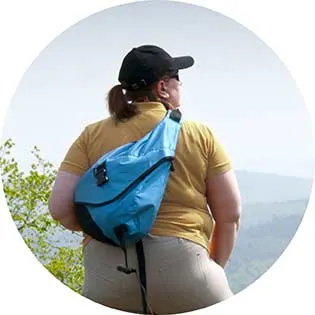 Lynli Roman's unique approach to travel is informed by decades of experience on the road with a traveling family and, later, years spent as a solo international traveler. When she's not writing about Seattle from her Pike Place Market apartment, Lynli writes on-location while conducting hands-on research in each destination she covers. Lynli's writing has been featured by MSN, ABC Money, Buzzfeed, and Huffington Post. She is passionate about sharing information that makes travel more accessible for all bodies.