Seattle is an amazing place to visit, but with basic hotel rooms starting at $130 per night, budgeting for a low-cost trip to Seattle can be a huge challenge. As a graduate student, I and my friends have discovered some fun, free ways to get the full Seattle experience, so today's blog post is all about sharing some Free & Low-Budget Adventures Seattle has to offer.
1. Seattle Aquarium Hiram M. Chittenden Ship Locks
Just called the "Ballard Locks" by locals, this free spot is a fun way to spend a morning, and tends to be an engaging spot for everyone (between the attached botanical gardens, the mechanical functioning of the locks, and the wildlife, this stop pleases just about any demographic from kids to older adults). If you plan ahead, you can get a FREE TOUR of the locks that lasts a full hour, by visiting Chittenden Locks Official Site.
The locks are really a few (FREE) attractions combined:
1. botanical garden – As you enter the park from the north, you'll walk along the edge of a well-manicured botanical garden that is open to the public at no charge. It's a great place to plan for a picnic.
2. ship locks – It's a busy canal where ships coming in from the salt water Puget Sound are raised 8-10 feet to the level of fresh-water Lake Washington (or vice a versa, lowered). The locks are constructed much like a dam except for two channels where visitors can watch the operators raise and lower vessels ranging from fishing dinghies to small cruise ships.
3. fish ladder Across the canal from the locks, there's a fish ladder where, about half of the months of the year, you can watch salmon climbing the tiered waterfalls to reach the freshwater of Lake Washington. Follow the steps down below the waterfalls, and enter the viewing room where you can see a tank of salmon passing as they race upstream.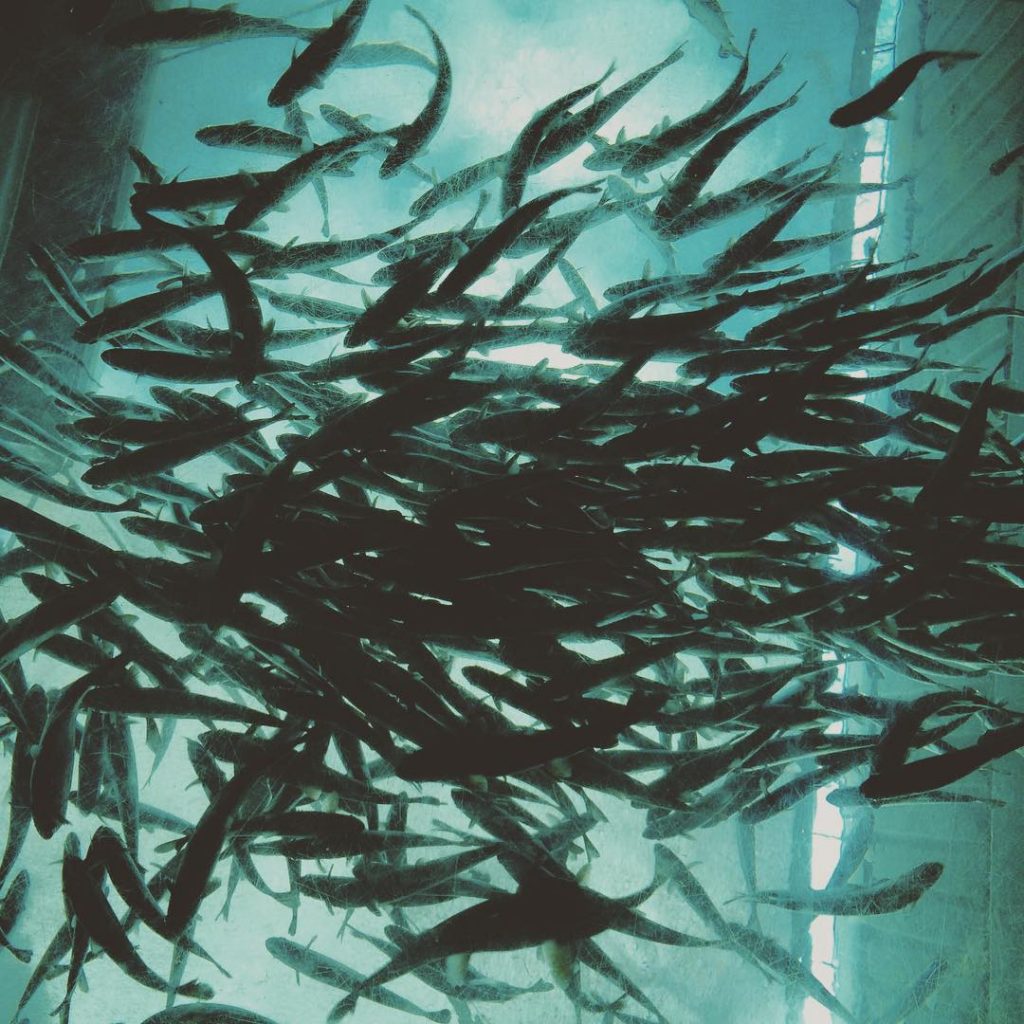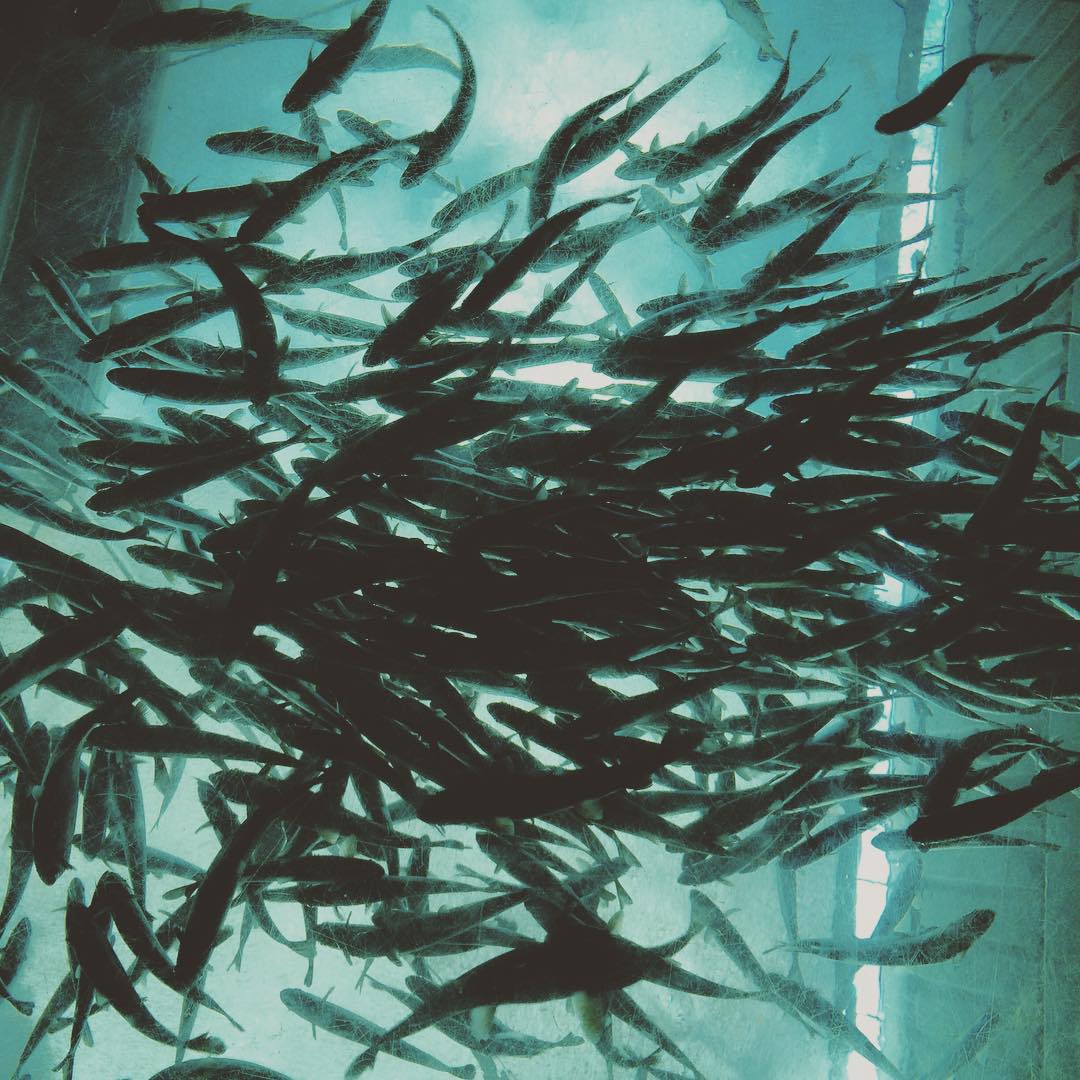 4. wildlife – Don't rush across the bridge that allows you to cross the dammed portion of the channel. When the salmon are running, this area teems with marine mammals looking to snatch an easy meal. Despite the proximity to people, harbor seals, otters, and a wide variety of other wildlife can be seen from this bridge. Take a few minutes to stop, quiet yourself, and look- they can blend into the swirling waters.
2. Sightseeing/Whale Watching Cruise Washington State Ferries
Ferries aren't free, but at $8.35 for up to two hours of cruising on the Puget Sound, (Compared to $34 for a 1 hour Sightseeing Cruise along the coastline) they are one of the best deals in Seattle. WSF Ferries are impressive ships and include majestic views of the Seattle skyline, Olympic mountains, and, not infrequently, whale sightings.
Bainbridge Island – ($8.35 adult round trip) From the WSF Ferry Terminal in downtown Seattle, Bainbridge Island is a 35 minute trip across the sound. The small-town style downtown, a waterfront park/marina, and a (free) art museum are all within easy walking distance of the Bainbridge Ferry terminal. Bainbridge makes a great budget day trip not just because I love any excuse to ride a ferry, but also because dining in restaurants is a bit cheaper there than in the city and the art museum (open 364 days a year) is free to the public. Bainbridge's art museum doesn't ask visitors to make donations on entry and the collections are generally quite good, in my opinion- often featuring a mix of exhibitions that appeal to a wide variety of visitors.
Bremerton – ($8.35 adult round trip) You can also catch a ferry to Bremerton from the Seattle Ferry Terminal. While Bremerton is a more commercial/military route, and there are less tourist-friendly developments on the Bremerton side, it is a longer ferry ride that displays more scenic viewing of the Puget Sound region. This ferry route is about 1 hour each way, and still only $8.35 for the round trip. It was from the Bremerton Ferry in June 2016 that I spotted an Orca swimming about 100 yards from the ship!
*If you travel at night, stay on the deck and watch the water. Though bloom varies from season to season according to water temperature, bio-luminescent plankton are native to the Puget Sound and are often visible as a faint glow in the churning waters behind a PNW ferries.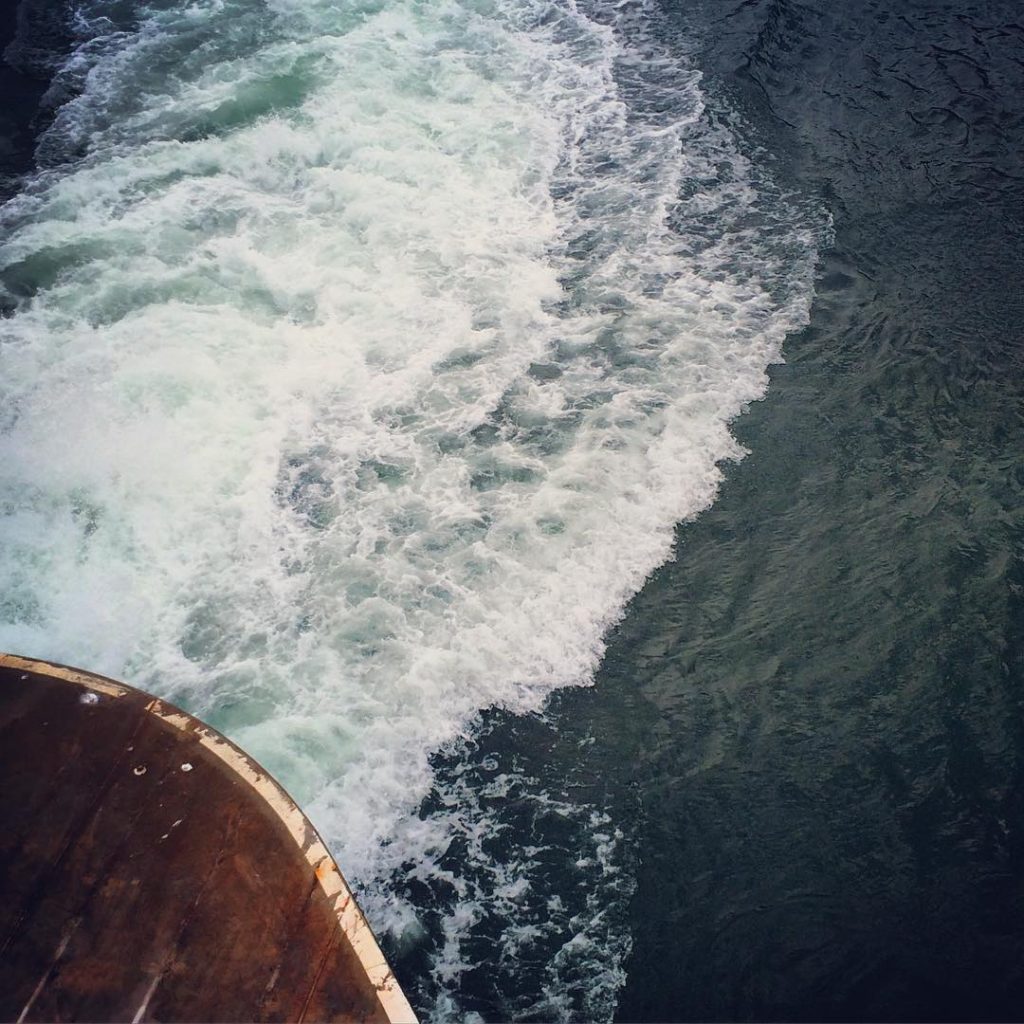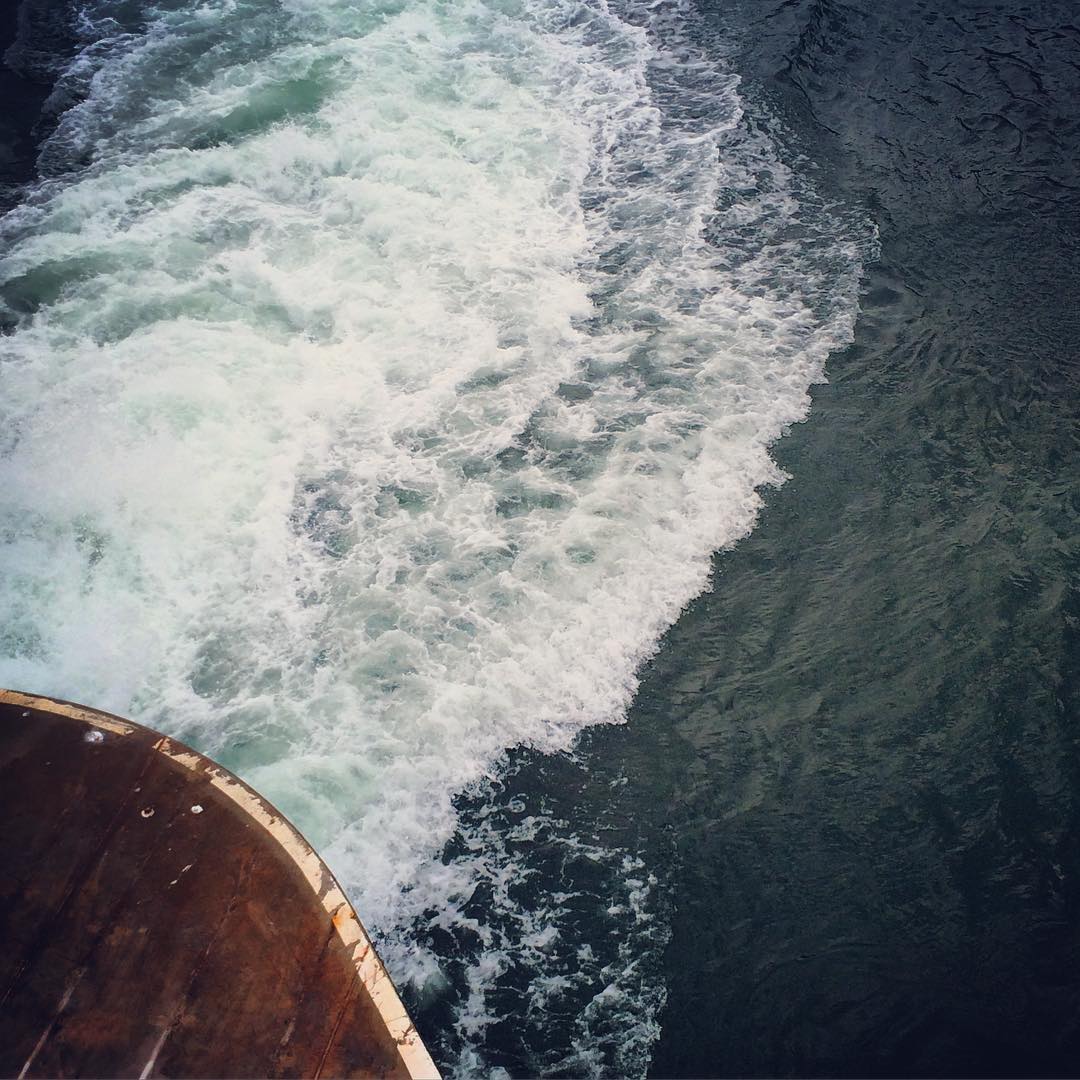 3. Space Needle Seattle Center & Kerry Park
If you are attempting Seattle on a budget, entering the Space Needle should be the first thing cut from your list. Admission to the space needle is more than $20 per person, and even with a summer reservation you can expect to spend more than an hour in line for views that aren't much more impressive than those seen from the free overlook at Kerry Park, which your whole party could Uber to for less than the cost of one ticket up the Space Needle (and if you play smart when it comes to planning Uber and Lyft, the ride to Kerry Park and back could be free)
However, just because admission is high doesn't mean you shouldn't visit the space needle! The park around the base of the needle is called Seattle Center and is the site of many free events, sculptures, water fountains, playgrounds, and primo backdrops for a selfie with the space needle up and close. Check their calendar for free events during your visit and if it's warm, be sure to bring towels and a change of clothes after your little ones enjoy the splash-friendly fountains.
4. Rental Car Ride Smart
For residents, buses are the cheapest way to navigate Seattle, but because of healthy competition between Lyft and Uber in the city, tourists can take advantage of promotional offers that can really add up- especially if you install both ride sharing apps. (I recommend going ahead and entering your payment info before you leave home so there's one less hassle on your trip).
Using referral links to sign up instead of signing up independently will get you free ride credits: Lyft will give you $50 in free rides by using this link to sign up and Uber gives $20 in free ride credits if you use a referral.
But don't uber from the airport. Rookie mistake. The light rail is a fast, efficient way to get from SeaTac to Downtown Seattle- and it's less than $4 for the whole trip (compared to $25+ for a ride-share ride). Even if you aren't staying downtown, the Lightrail Link can be a way to outsmart traffic- from downtown you can catch a Lyft to anywhere in the city for much less money than traveling directly from the airport.
5. Museums Free Museums
I already mentioned Bainbridge's free art museum, but if you time your visit right, even Seattle's prestigious Seattle Art Museum could be free. On the first Thursday of each month, the SAM offers tickets to most collections at no charge. For other museums that are free, see Free Museum's Seattle Page.
The Olympic Sculpture Park is a feature of the SAM that is open year round at no charge. Because it's within walking distance of Pike Place Market and is adjacent to the Elliott Bay Trail, (all free activities) it's on my Seattle Can't-Miss List. Even better, from June 11 through Aug. 11 the sculpture park and its sloped overlook of Elliott Bay is a prime viewing spot for the sailboat regatta held every Thursday night at 7 pm.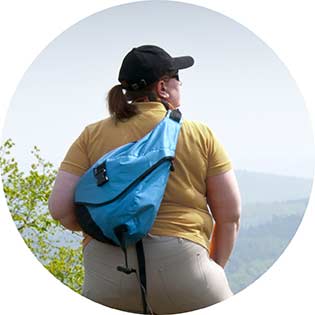 Artist, digital nomad, and highly sensitive person, Lynli started traveling full time as a digital nomad in 2018. Writer and Illustrator by day, remote-destination explorer by other-days, Lynli is passionate about pushing the boundaries of her own comfort zone, exploring the world as a female, fat, one-bag traveler, and journalling it all on WanderBig.com