Of all the parts of the world I have visited, Romania remains one of my top picks for solo travel. The month I spent wandering around Transylvania and the regions of Romania are some of my favorite travel memories.
To me, the cities in Romania outlined this article are the best for visiting as a solo traveler. While Romania has plenty of cities and mid-size towns that are full of history, folklore, and art, after visiting dozens of these destinations in Romania, these are the cities that I recommend placing on a Romania Itinerary.
Exploring Romania Traveling East to West or West to East.
This Romania Itinerary is structured to be easy to navigate whether you are moving from west to east, or east to west. Follow this list of cities in the chronological order given here if you are traveling from the border of hungry (like arriving by train from Budapest Hungary) or follow it in reverse chronological order if you'll be arriving in Bucharest by plane and departing via the Hungarian border.
Deciding where to start your Romania Trip
There are many budget-friendly ways to travel around Romania. Many Travelers arrive and depart via the airport in Bucharest, but Romania is a very large country and fits well within a larger trip that includes other regions of Eastern Europe. I recommend choosing the Bucharest, Romania airport as either your starting point or your ending point and a train between Budapest, Hungary and Timisoara, Romania as the opposite end of your trip.
Download my Printable Blank Travel Itinerary
Begin planning your trip today with this printable travel planning PDF designed for visual planners:
[purchase_link id="19867″ text="Purchase" style="button" color=""]
First stop: Timisoara, Romania
You've probably never heard of Timisoara, but in 2021 it was named as 2023's European Capital of Culture. Timisoara earned this distinction because it is respected as a cultural treasure within Romania. Less popular with foreign tourists because of its location far from a major airport, Timisoara is a gem that you won't want to miss if you are visiting Romania and willing to explore beyond Bucharest and Brasov.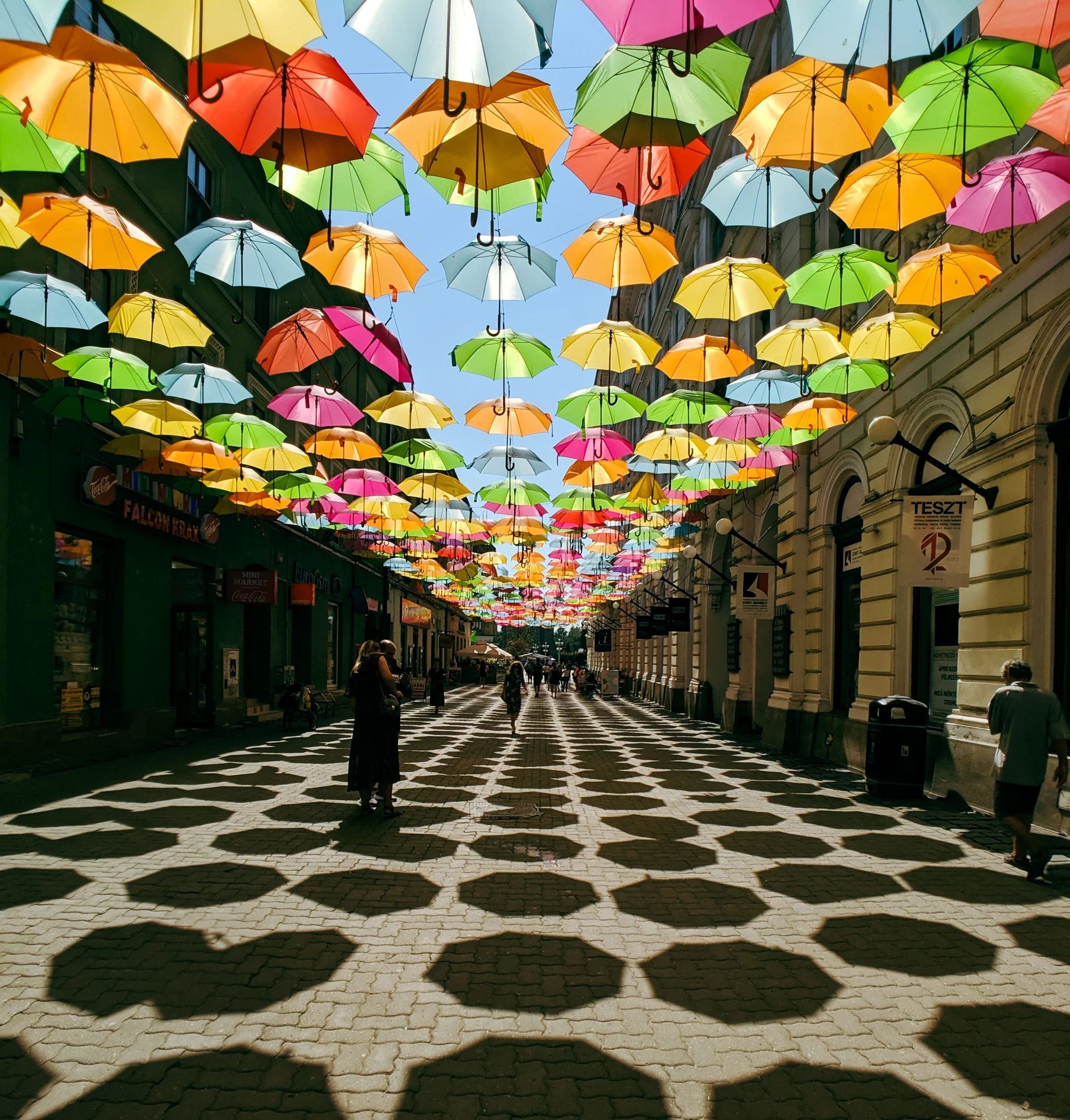 How to Get to Timisoara
Timisoara is easily accessed by train from Budapest, Hungary, or from other cities in Romania. Timisoara is a major city in the Southwest region of Romania and is a hub for train travel- making it easily accessible from other train stations in the country.
Why Timisoara makes my list of destinations in Romania: Timisoara is home to a rather remarkable series of town squares. Rather than one city square, Timisoara has multiple, enormous, city squares linked by art-filled side streets. During my visit, city squares were hosting a sports tournament, interactive art installation, and the Romanian Opera Festival simultaneously! If you visit Timisoara in springtime through the fall, you're sure to fill your Romania Itinerary with events and festivals taking place in the popular city squares.
Next stop: Cluj-Napoca, Romania
Considered the arts and culture Center of Romania and the hotbed of tech startups in Romania, Cluj-Napoca is a vibrant city – in fact, it's my very favorite cities to visit in Romania as a Solo Traveler.
How to get to Cluj-Napoca Romania

Flying: Cluj-Napoca nearby airport Avram Iancu Cluj International Airport (has inbound flights a day from Bucharest)
Train: Travel by train isn't the fastest or most reliable form of transportation in Eastern Europe, but there's one thing it is: cheap. In addition to saving money traveling by train in Romania (Intercity tickets can cost as little as $3-4 USD for a 2-hour train ride) trains in Romania travel slowly and often with open windows- creating amazing opportunities for seeing the rural countryside and taking some photos most Travelers never get a chance to take.
To do in Cluj-Napoca
I found so much to do in Cluj-Napoca during my week in this city. There's so much to do there, that I wrote an entire post dedicated to things to do for tourists in Cluj-Napoca, which you can check out here.
Sibiu, Romania
Next up, and well worth be additional travel days is Sibiu, Romania. Sibiu feels like a typical European city, where Modern life meets ancient architecture.
Maramures Forest
Many Travelers miss the Maramures forest, in fact, if you visit this patch of deep woods on the Ukrainian border, you may find yourself the only English-speaking tourist in the area. The Maramures features dramatic rolling hills and deep forest – just the kind that you might expect would inspire the folklore of Romania.
To me, a Midwestern USA-raised woman, the Maramures Forest reminds me of bit of a mash-up between a scene from the Ozark Mountains and a painting of 17th-century European peasants. I'll never forget sitting on the patio of my guesthouse in the Maramures Forest, listening to the hooves of cart horses carrying goods down the street, the sound of hay being cut by hand, and the roaring sound of a steam-powered locomotive charging up the mountain in search of timber to load.
Getting To Maramures Forest
Honestly, Getting to the Maramures forest was the most challenging part of my Romania itinerary. Here's what I know now that I wish I'd known then: taxis are cheap in this part of Romania – like really really cheap. $50 for 2 hours of driving-cheap. To get to the Maramures forest, I arrived by train at the Visa de Sus train "station" (this must be said in quotes, as the station was, in reality, a boarded-up building, where outbound passengers flag down passing trains and board from the surface of the tracks).
Departing Maramures was trickier. Rather than flagging down a pre-darn train (yikes!) I opted to pay for a taxi for this portion of my journey. The two-hour taxi drive from Visa De Sus to Bistrita (where I could connect with a major train station) 2 cost only 250 lei (about $57 USD).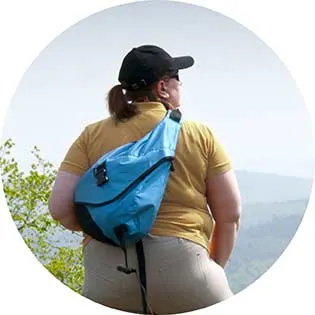 Lynli Roman's unique approach to travel is informed by decades of experience on the road with a traveling family and, later, years spent as a solo international traveler. When she's not writing about Seattle from her Pike Place Market apartment, Lynli writes on-location while conducting hands-on research in each destination she covers. Lynli's writing has been featured by MSN, ABC Money, Buzzfeed, and Huffington Post. She is passionate about sharing information that makes travel more accessible for all bodies.