When I think of St. Louis, I immediately think of the Mississippi River and the Gateway Arch, but after I moved to the area in 2021 I discovered there were many more fascinating attractions in this American city that once rivaled New York City in population and culture.
Soulard Market is one of the oldest open-air city markets in the United States. Many people (even St. Louis locals!) think that Soulard Market is a farmers market, but like Pike Place Market in Seattle or the Central Market Hall of Budapest, Soulard Market is so much more than a farmers market. Read on to learn why I think any traveler to St. Louis should add Soulard Market to their St. Louis itinerary.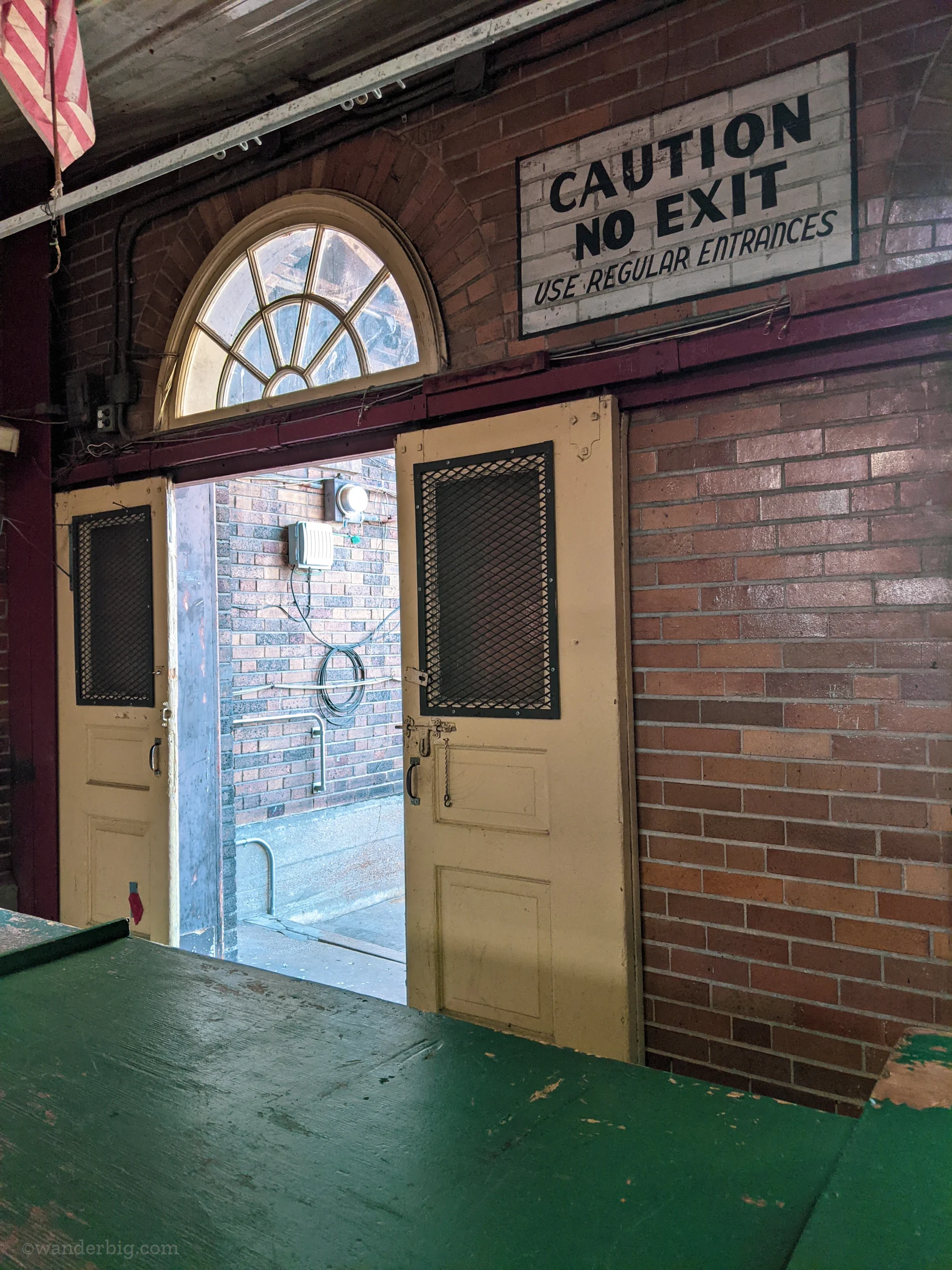 The Unique Legacy of Soulard Market
Prior to the 1940's, every US city had a central market. In most cities, however, the central city market was demolished and redeveloped decades ago. These once central hubs for commerce in early American cities fell out of favor as main street shops and then big-box stores and shopping malls became the default place to purchase groceries, gifts, and day-to-day essentials.
In St. Louis, however, the central city market has been preserved. Soulard market sits on the same footprint as the original market, which was founded in the 1700s. On a busy Saturday, you can purchase everything from produce to spices, from smoked ham to handmade clothing, and fresh-baked bread to artesian candles in the exact same place that families 200 years ago may have purchased a few last provisions before leaving urban life forever to try their luck on the western frontier.
Soulard Market endures with this legacy, offering a huge assortment of items available to purchase from the elegant old market halls adjacent to a charming city park and the well-worth-visiting shops and storefronts of the surrounding Soulard neighborhood (home to the heart of St. Louis's French architectural influence),
Getting There
It's easy to get to Soulard Market- in fact, if you are visiting the Gateway Arch National Park- as most St Louis tourists do – Soulard Market is only two minutes away by car! The distance between these destinations is 1.3 miles by car or 1.5 miles on foot – You can walk from the Gateway Arch to Soulard Market in about 30 minutes- and a portion of the walk will take you down the Gateway Arch Trail, which follows the western bank of the Mississippi River.
Parking at Soulard Market
Parking at Soulard Market is generally easy. If you are visiting Sunday through Friday, you can expect to find ample paid and free parking available within a few feet of the market entrance. On Saturdays, however, (the busiest day at Soulard Market) parking might be a little trickier. If all of the free parking spots adjacent to Soulard Market are taken, on Fridays and Saturdays you can legally park for free in a designated Soulard Market customer parking lot, located across the street on the northeast corner of 7th Street and Lafayette Avenue (Locate that parking lot with this Google Plus code JQ5X+MV St. Louis, Missouri or this dropped pin)
Is Soulard Market worth visiting?
Soulard Market is well worth visiting year-round if you are able to visit on a Saturday. Other days of the week? Well, they can be hit or miss.
The market is closed on Sundays, Mondays, and Tuesdays. Soulard Market is technically open on Wednesdays, Thursdays, and Fridays, but according to the city, Wednesdays and Thursdays only have about 15% as many vendors as a typical Saturday. Visiting on Fridays can be a great way to enjoy the architecture and space without the crowds of the Saturday morning, but only about 35% of vendors are present on Fridays.
When is the best time to visit Soulard Market?
Undoubtedly, Saturday mornings from April to October are the best time to visit Soulard Market. On Saturday mornings, the market has the highest percentage of vendors present and market stalls filled with things to buy, eat, or look at.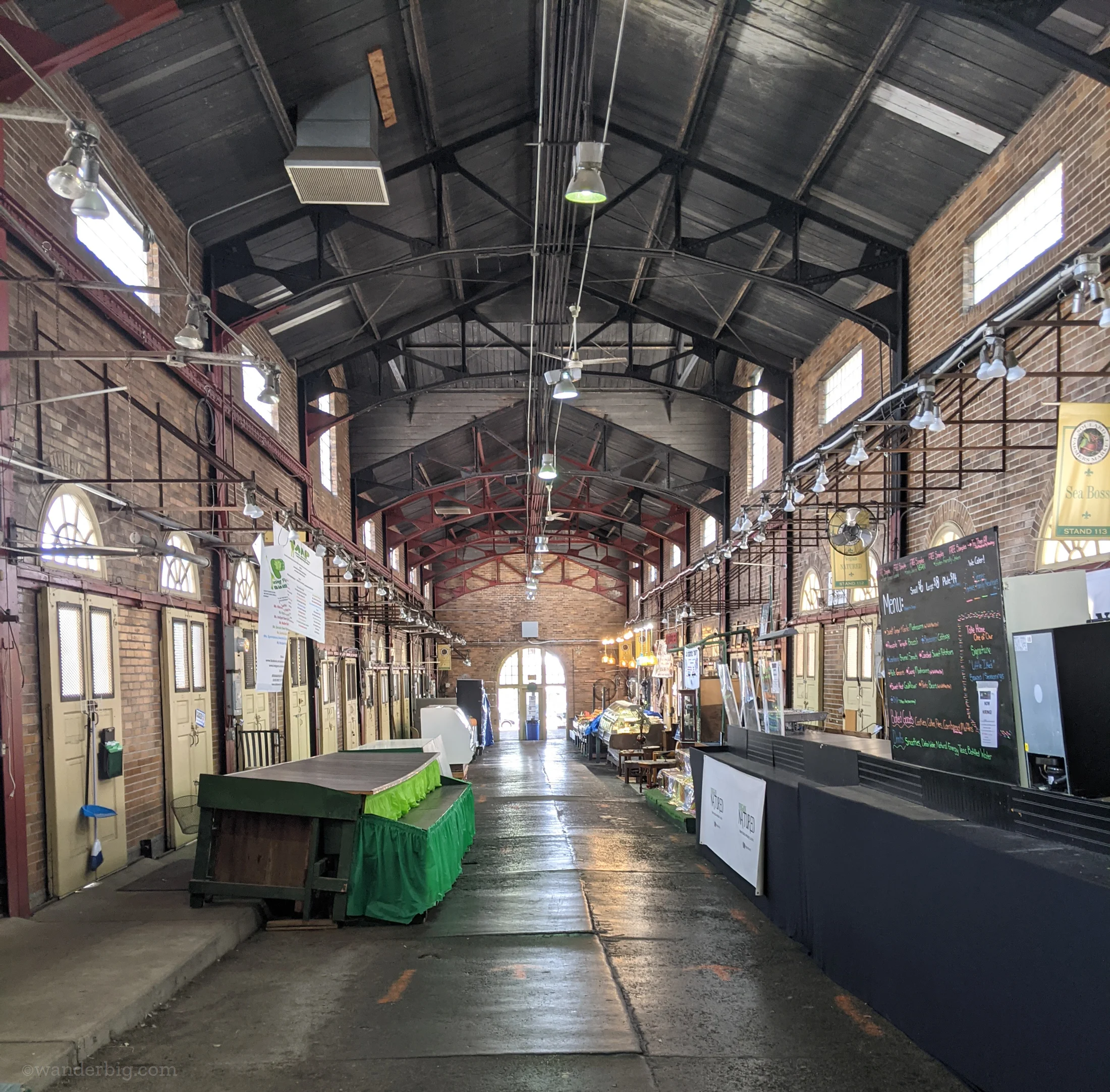 What's the best souvenir to bring back from Soulard Market?
Since Soulard is primarily a farmer's market and food market, with some handmade goods and wholesale goods available on Saturdays, the best souvenir from Soulard Market is definitely food! Fresh produce, prepared foods, jams, jellies, or flowers from the market florist are the best things to bring back as a souvenir from Soulard Market.
Visiting as a Solo Traveler, Couple, or Family
Like the nearby Gateway Arch, Soulard Market is a family-friendly destination that is also perfect for couples, groups, or solo travelers. In fact, its proximity to the arch makes it a perfect way to add an additional thing to do to your St. Louis, Missouri itinerary without adding a lot of extra time in the car.
Solo Travel: Like Pike Place Market in Seattle, Soulard Market is a great place to visit solo. Food counters and crowds make it easy to disappear into the crowd and not feel awkward if it's your first-time solo traveling.
For Couples: Soulard Market and the surrounding neighborhood can be a romantic place to stroll. The Victorian-era Park adjacent to the market is a quiet place to sit and even enjoy a picnic, while the quiet streets nearby offer a number of options for a more intimate restaurant meal.
For Families: Soulard Market can be a great way to teach kids how fruits and vegetables make it from a farm to a store, and to meet the people who grew them. It can also be a hands-on teaching moment to help kids learn about settlers moving west in the 19th century. Soulard Market on a Saturday morning may be sensory overwhelming for some younger kids, so take note of the playground in the adjacent park for a kid-friendly place to play.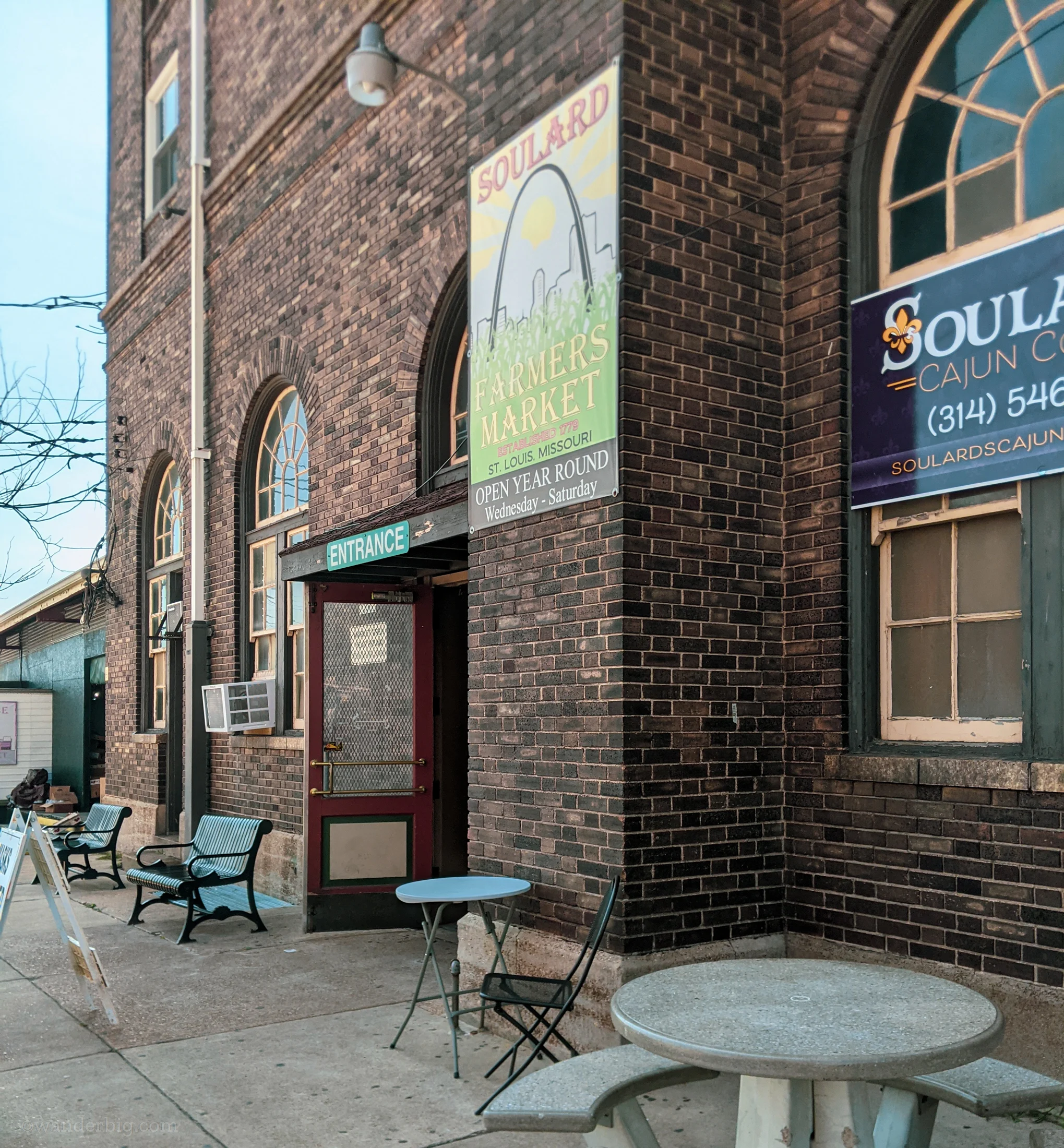 What's the difference between a farmer's market and a city market?
A farmer's market has a relatively limited definition. Farmers' markets are a good place to buy locally or regionally grown fruits, vegetables, herbs, and flowers and some simple prepared foods like jams, jellies, or baked bread. Theoretically, farmers' markets are places where farmers sell their produce directly to consumers, but sources seem pretty clear that unless market officials have specific rules and do farm inspections, many farmer's market sellers are reselling produce purchased wholesale.
A city market is a more diverse marketplace. Found throughout the world but rare in the United States (where we prefer strip malls and superstores) a city market is a dedicated area for small shops and businesses to operate. While big-box stores lure us out to their sprawling suburban locations, city markets cater to customers in a different way. Instead of needing to spend the day driving from shopping center to shopping center, city markets like Soulard Market make it possible for consumers to pick up essentials from a diverse variety of sellers all located within the space of a single city block or two.
Open-air city markets, like Soulard Market, have fallen out of popularity in America's sprawling suburban development, but with lifestyle shifting in response to growing environmental concerns, more and more people are looking for an easy way to reduce their carbon footprint – and reviving the city market model is a way to shop more sustainably and locally while supporting small businesses.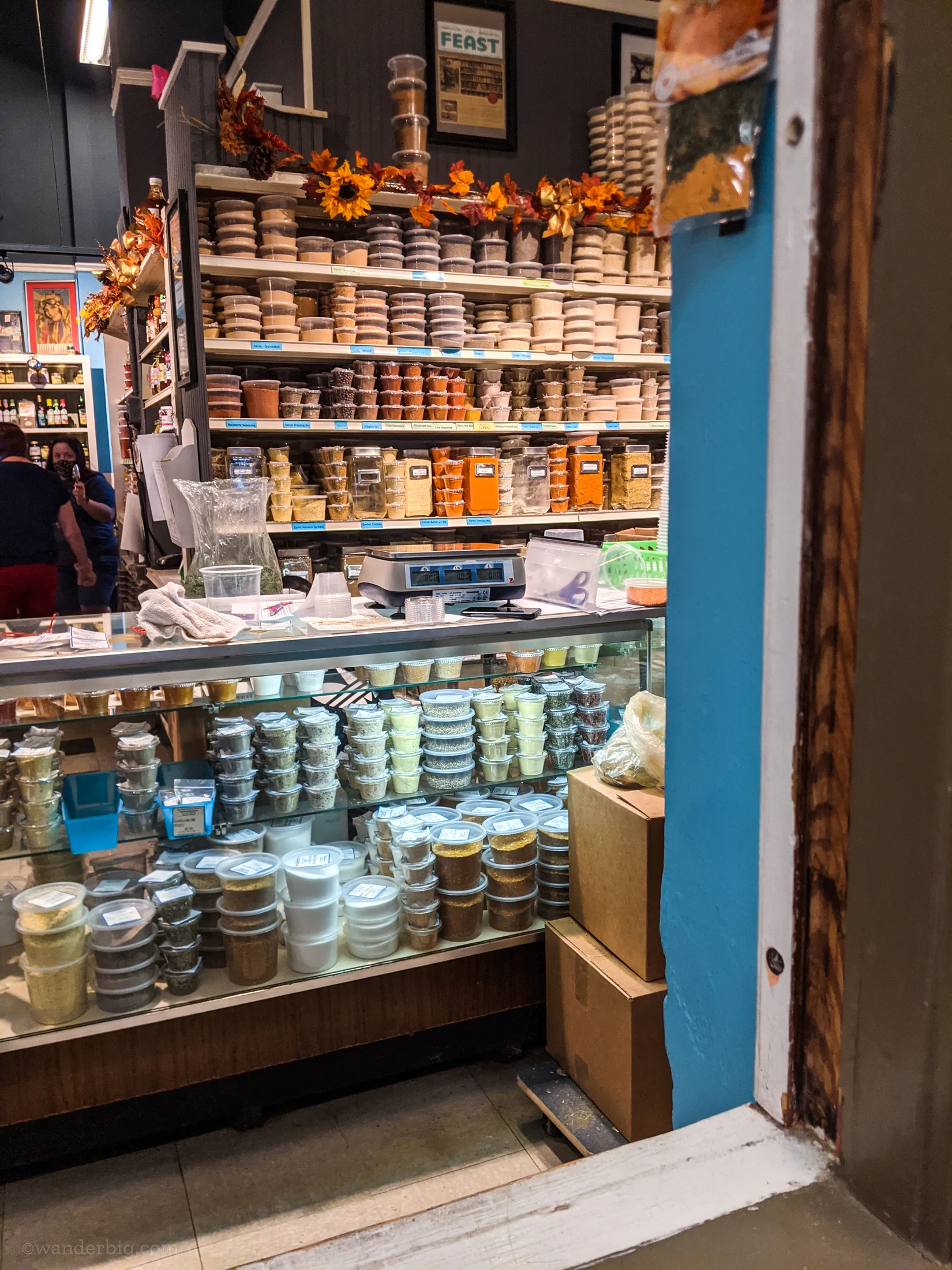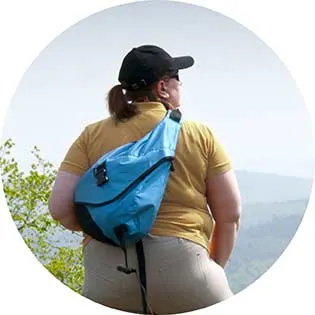 Lynli Roman's unique approach to travel is informed by decades of experience on the road with a traveling family and, later, years spent as a solo international traveler. When she's not writing about Seattle from her Pike Place Market apartment, Lynli writes on-location while conducting hands-on research in each destination she covers. Lynli's writing has been featured by MSN, ABC Money, Buzzfeed, and Huffington Post. She is passionate about sharing information that makes travel more accessible for all bodies.