So your Seattle trip is finally approaching, and you're excitedly preparing for your departure to the Emerald City. While a packing list for Seattle is similar to a packing list for many other American cities, there are a few unique needs for enjoying your trip to Seattle. In this article, I share some of my packing tips and hacks for Seattle travel, based on my experience in Seattle both as a tourist and, later, as a full-time resident living and working in the Pike Place Market tourist district.
Getting Started Packing for Seattle
For the sake of brevity and not boring my audience to death, this Seattle packing list will skip over the most obvious basics is. Yes, you should definitely pack sufficient shirts, pants, and underwear. But that's a given for any destination, right? Right!? So this article focuses specifically on the unique items that you might not otherwise pack but will definitely need for PNW travel, particularly, in Seattle. If you need some examples of a basic checklist for packing, check out my basic packing list.
What makes packing for Seattle unique?
Packing a suitcase for Seattle is unique for a couple of reasons: 1. the climate, and 2. the "vibe (aka, the unofficial Seattle dress code)
Weather in Seattle: everyone knows it rains in Seattle, but few people know that you should never bring an umbrella to Seattle. Why? Because rain in Seattle is often a mist falling diagonally at best (and horizontally on a very windy day!). In this weather, umbrellas are useless – and much despised by everyone else sharing crowded city streets and sidewalks.
Seattle's dress code: Have you ever noticed that different parts of the country have different norms in how people dress and present themselves? While grunge has definitely (thankfully, in my opinion!) passed out of fashion in Seattle, it remains a very casual city. While most travelers and residents wouldn't dream of going out to dinner in activewear and no makeup in Miami or LA, in Seattle that's the norm. In order to not stand out too much as a tourist, you may wish to pack a more casual travel wardrobe for your trip to Seattle.
With those caveats out of the way, let's talk Seattle packing list specifics.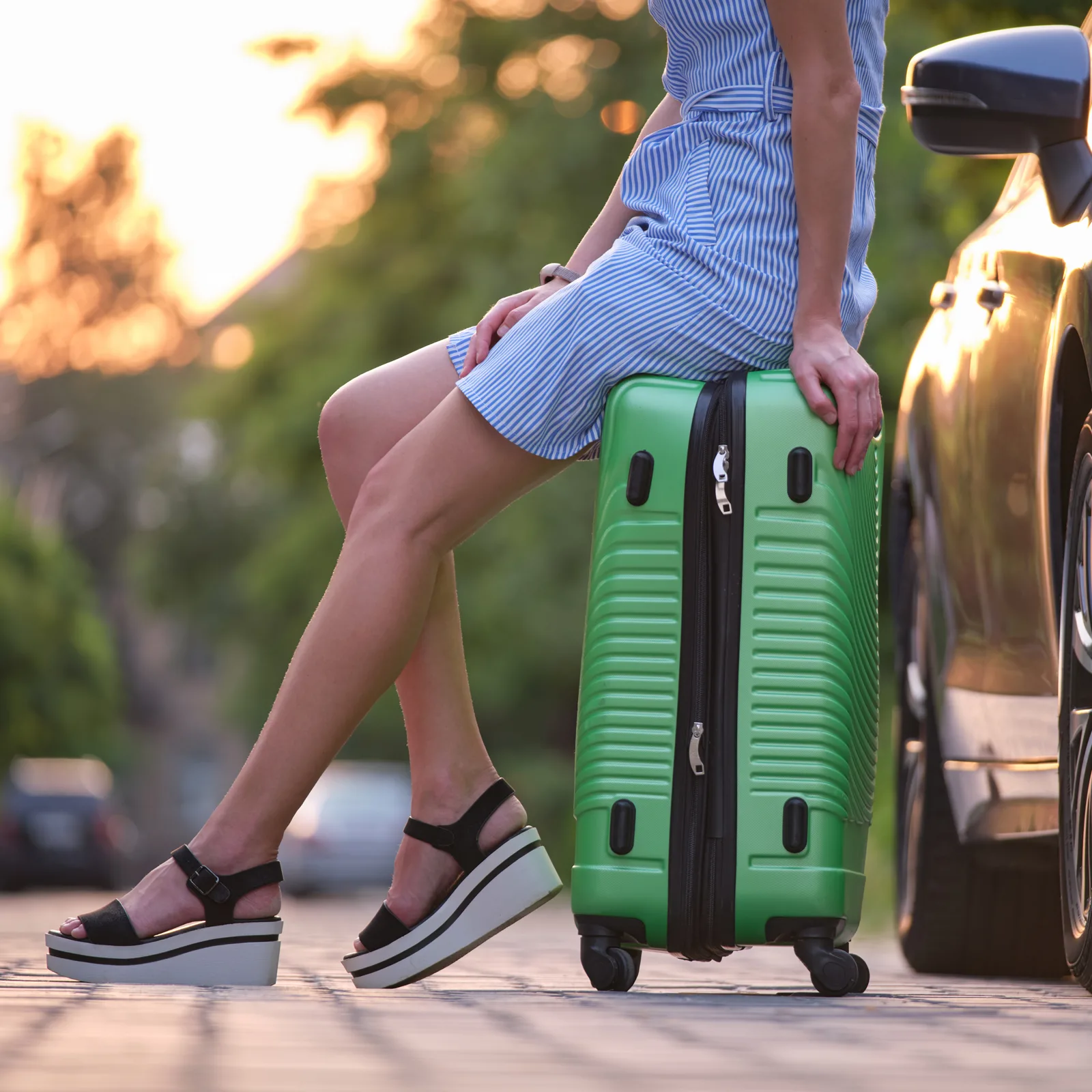 What you should absolutely pack for a trip to Seattle.
The following section may contain affiliate links. As an Amazon Associate, we earn from qualifying purchases.
A Raincoat
When visiting Seattle (especially visiting Seattle in January, February, or March) it's very likely that there will be a rainy day during your visit. You'll need a raincoat- but not just any raincoat. That water-resistant jacket you own that works fine for running to the grocery store during a light drizzle probably won't cut it in Seattle. Rainy days in Seattle aren't just a few cloud bursts interspersed through a day: rain in Seattle is cold, steady, and tends to permeate layers.
To enjoy a rainy day in Seattle without interruption, you'll definitely want to have a fully waterproof layer – including taped seams and a waterproofed zipper. These small details that make the difference between a water-resistant jacket and a real raincoat can be the difference between missing part of your Seattle adventure due to having to retreat back to your hotel room and enjoying Seattle like a local, on undaunted by rain.
Umbrella
If you didn't catch it the first time let me repeat myself: do not bring an umbrella to Seattle. Because sidewalks are narrow (especially in tourist districts of Seattle) like Pike Place Market, carrying a umbrella is just plain rude.
Carrying an umbrella will force people on crowded city sidewalks to step into the gutter or even into oncoming traffic in the street. Unless you particularly enjoy dirty looks, it is not advised to bring an umbrella to Seattle. Instead, join the locals by flipping up the hood on that raincoat and soldiering on, cozy and undaunted.
Sunglasses
Whether you visit summer or visit Seattle in the winter, you'll definitely want to bring a good pair of sunglasses. Although Seattle is often dark and rainy, when the sun comes out it's bright – I mean really bright. Seattle's high latitude means that, especially in the winter, when the sun comes out in Seattle the light can be extra bright. Having a great pair of sunglasses packed will ensure that you can continue to enjoy sightseeing even on the shining waters of a Washington State ferry deck even if the sun is trying to blind you
Layers
One essential you'll need to pack for Seattle is layers. As is true for many travel destinations, the weather can change rapidly and it's a good idea to be prepared for weather changes. (For example, if you plan to take a ferry ride to Bainbridge Island during your trip to Seattle, and enjoy the trip from an outer deck, you can expect temperatures to plummet by 15-20° F.)
Backpack
In Seattle, I definitely recommend adding a backpack to your packing list – well, technically, a day pack. Why? Because Pike Place market is one of the best spots in Seattle (literally, it's my favorite place in the world, and I wrote a guide to 15 things you must do while there to help other people discover the magic) and you need your hands completely free to enjoy it to its fullest.
While a simple packable backpack works great (find my favorite foldaway daypack at Amazon), you may want to choose to invest in a travel day pack with a security pocket (like my choice, from Knack Packs) in order to stay extra safe and Pike Place market crowds.
A backpack serves a couple of purposes:
By keeping your essentials (and purchases!) from your Seattle packing list on your back, your hands can be completely free to shop, explore, and touch your way through the sensory experience that is visiting Pike Place market.
Shopping bags are a bit hard to come by in Seattle! If you purchase something from Pike Place market or even one of the nearby shops, there's a good chance the clerk will simply hand you the object you just bought rather than a shopping bag. Shopping bags are a hot commodity since Seattle banned plastic shopping bags in 2012. Having your own backpack as you explore ensures that you'll have your own bag to place your purchases.
Chapstick
I don't know what it is about Seattle, but I used more Chapstick in the time that I lived there than the rest of my life combined, I think! To avoid misery or a late-night run to a drugstore, be sure to include some Chapstick or lip balm on your packing list. I highly recommend keeping these travel-sized Chapstick packets tucked into the liner of your suitcase just in case you need them. These single-use packs have saved me a lot of discomfort on more than a few occasions.
Hand wipes.
Although there's no shortage of publically available hand sanitizer in post-2020 America, you'll want to bring actual hand wipes to Pike Place Market. See, the best way to enjoy Pike Place Market is by eating your way through it. When I take friends and family to visit this landmark we do it stomach first: popping from food counter to food counter and enjoying the best restaurants of Pike Place market between bites.
While these food counters have absolutely amazing food, but what they don't have is a great system for handwashing. Hand sanitizer helps stay safe snacking through Seattle, but antibacterial hand wipes have the added benefit of being able to remove dirt from hands rather than just disinfect (source). For that reason, I recommend adding a small pack of antibacterial hand wipes to your Seattle packing list.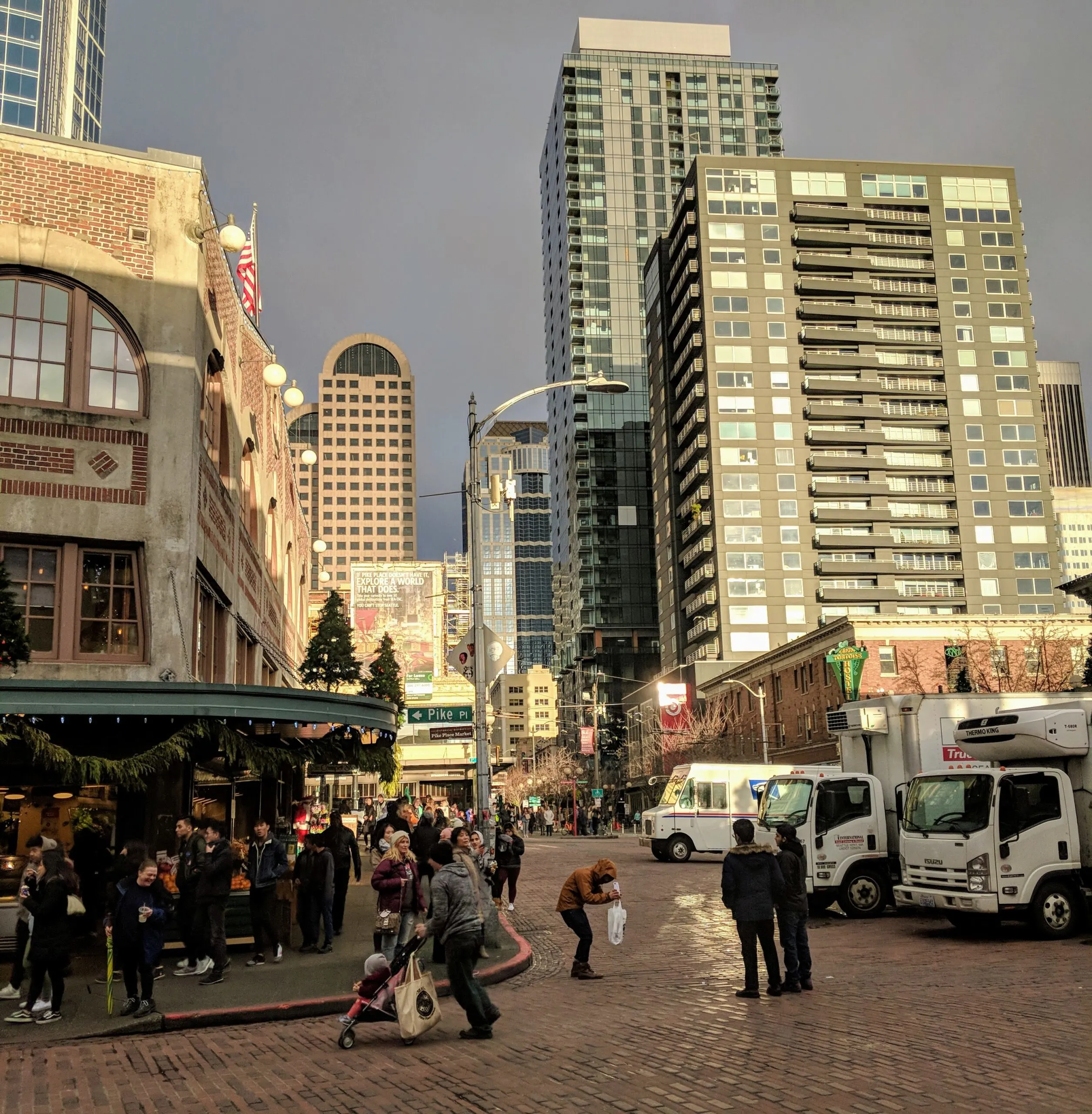 Packing for Seattle final thoughts
Packing for Seattle isn't rocket science and if you forget something, there's a 99% chance that you can purchase it again once you arrive in Seattle. Even so, enjoying an uninterrupted and hassle-free visit to Seattle can definitely enhance the travel experience. For that reason, these tips on your Seattle packing list may be a helpful way to enjoy an even less eventful and more enjoyable visit to Seattle. For more tips on tourism in Seattle, visit any of the following articles.
One of the best parts of travel is trying new food. Although Seattle is not particularly renowned as a food destination in the same way as Chicago, Paris, or even…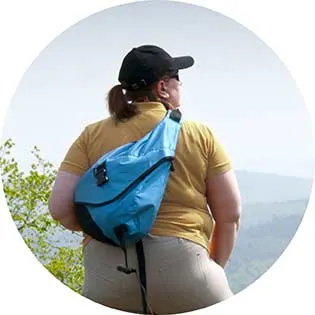 Lynli Roman's unique approach to travel is informed by decades of experience on the road with a traveling family and, later, years spent as a solo international traveler. When she's not writing about Seattle from her Pike Place Market apartment, Lynli writes on-location while conducting hands-on research in each destination she covers. Lynli's writing has been featured by MSN, ABC Money, Buzzfeed, and Huffington Post. She is passionate about sharing information that makes travel more accessible for all bodies.