Hi. I'm Lynli Roman, traveler, digital nomad, and Travel Industry Creative.
I have always been an adventurer, an artist, an introvert, and a highly sensitive person obsessed with learning through hands-on experience and through research.
WanderBig.com is where the combination of these aspects of myself find a home online. I only write about destinations that I personally have visited- and I only visit destinations if I can spend at least a week on location.
In graduate school, I learned to combine experiential learning with research. Wanderbig is unique as a travel blog because in (almost) every article you'll find my sources cited and claims backed up with peer-reviewed research articles.
This two pronged approach helps me as I compare official tourism guides, qualitative research, and the latest journal articles at the intersection of travel, tourism, global sustainability, and wellness.
I maintain professional connections, certifications, and memberships through organizations like Women in Travel, Fat Girls Traveling, and other female-led travel organizations.
---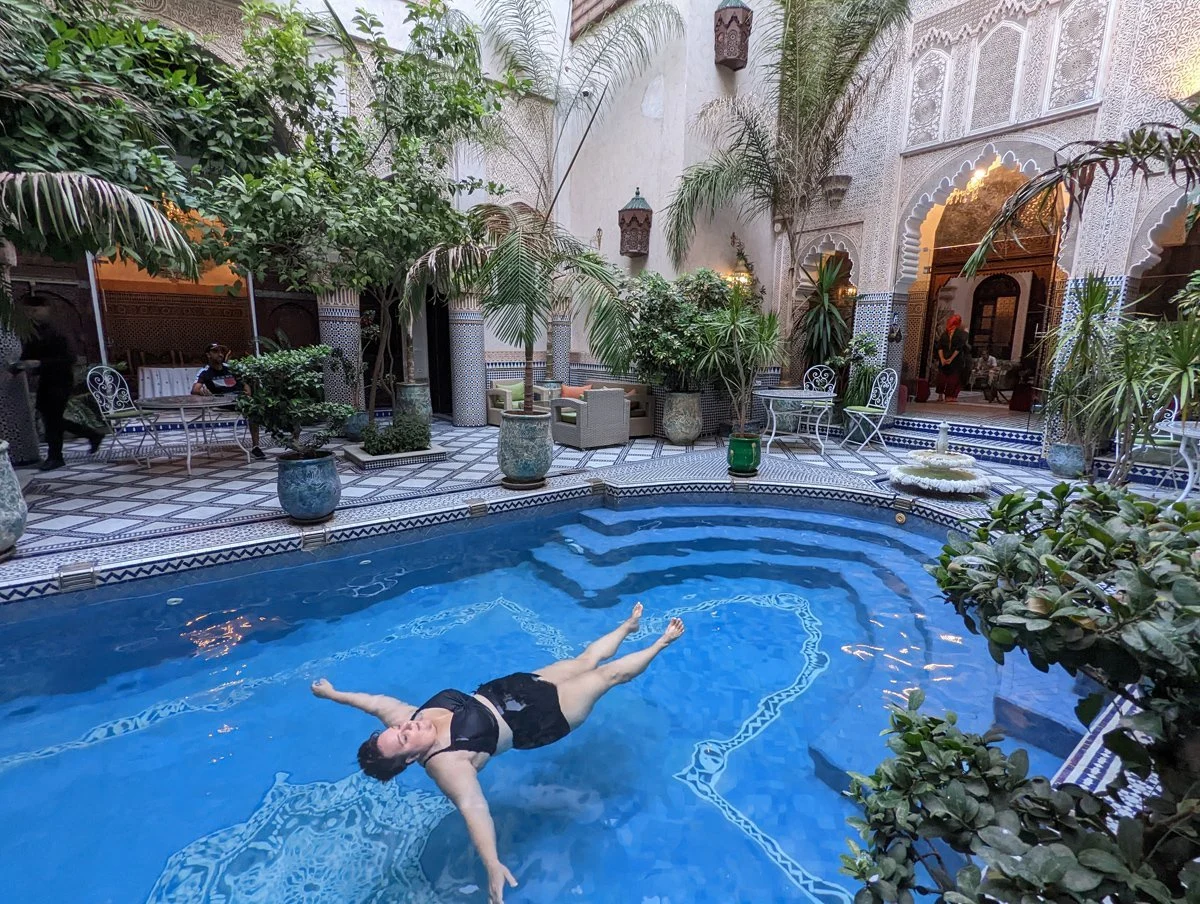 I grew up traveling. Not to the farthest reaches of the world, but crisscrossing the American Midwest in the back of a van. My parents navigated a family business that had the whole family on the road most weekends. Although I learned young to pack light, as I was growing up, I never imagined I would become a global traveler.
And yet, when a friend took me to a remote island in Nova Scotia at age 14, my passion for visiting far off locales was born. Since then, I've enjoyed traveling not just to common destinations but to obscure, less popular, and remote locations. I've seen the Maramures Forest in Romania, hauntingly beautiful Chiloe Island in Northern Patagonia, and rode across the Adriatic Sea on public transportation. As I make my way as a digital nomad (and through the challenges of solo travel) I continue to write about these destinations and how I navigate them as a female, plus size, one bag traveler.
As a former Airbnb host-turned-pro-guest-user and as a Seattle local, I also blog on how to navigate Airbnb, how to create a travel journal of your adventures, and about the adventures to be had in my home neighborhood: Pike Place Market.
Even though travel has become more difficult and different recently, I think that working while traveling, or being a digital nomad, is a popular way of life that will continue. This lifestyle can work for anyone. WanderBig is a website that helps travelers who sometimes get left out, like me, have great travel experiences.
Recent Articles By Lynli