Air travel can be confusing, especially if you're a beginner traveler. How do you know which line you're supposed to be in? When do you need to go through customs? What exactly is allowed in your carryon bag?
Sometimes, amidst the airport chaos, it seems like everyone else around you knows what they're doing, and you're the only one who's lost.
If you're a novice flyer, airport layovers can be the most confusing part of traveling. I remember when I was a novice at flying solo. Layovers were confusing and anxiety-provoking. I once paid hundreds of dollars for a direct flight, just to avoid rushing through an airport searching for my connecting flight.
Now, as a pro traveler, airport layovers are often my favorite part of air travel! In this post, I share my secrets for how to make your layover experience as painless as possible. You'll learn:
Tips for Booking flights with layovers.
Airport research.
How international travel differs from domestic travel.
The customs process.
Understanding your boarding passes.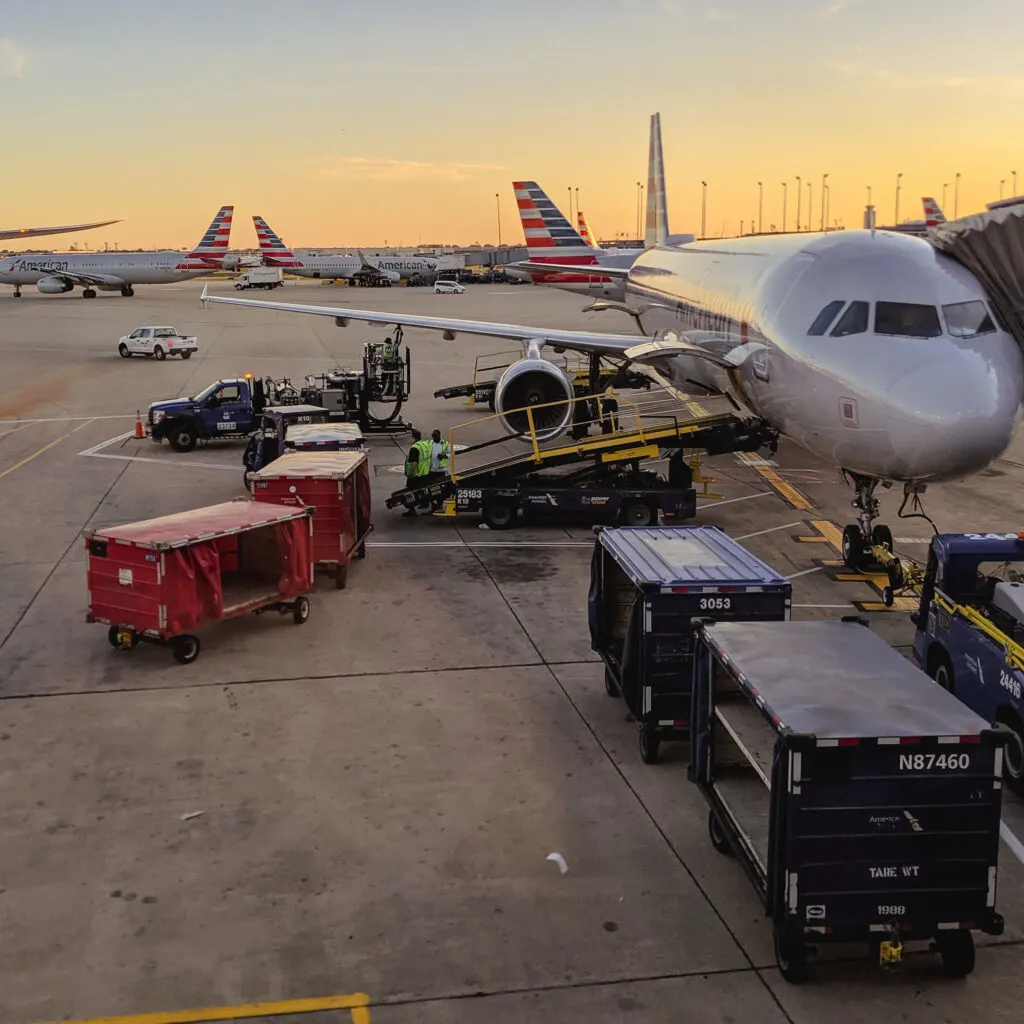 #1: Give Yourself Plenty of Time Between Flights
Airline tickets with a layover are two flights with two different boarding passes. When your first flight ends, you'll exit the plane and head to the boarding gate for the next one.
There are a few reasons you may have to take multiple flights to get to your destination. It's likely you're either traveling a long way, found a budget ticket, or you're traveling to or from a small city. No matter the reason, it's important to get the timing right.
During the booking process, it's possible you may see a good deal on a connecting flight, but don't buy your ticket until you see how much time is between your initial landing and your next flight's takeoff.
Knowing how much time you need to get from one flight to the next is key. As a general rule of thumb, give yourself at least 1.5-2 hours between one flight landing and the next flight taking off.
You should choose a longer airport layover if any of the following applies:
You are flying a route with frequent delays (check on-time performance with FlightStats)
Your 1st and 2nd flights are with different airlines
The arrival gate for your first flight and the boarding gate for your second are in different terminals
The first flight is international, requiring that you clear customs before boarding your second flight.
You will need to claim and re-check the baggage.
Your ticket will tell you what time your boarding gate closes, so remember that's when you need to be at your gate, not when the flight actually takes off.
The more of these elements you have to control for, the more time you should allow between flights.
I don't want to sound too much like a worried, middle-aged dad, but it's always good to minimize risk and stress when timing your connecting flights. The last thing you want to do in a crowded airport is race through the terminal like a frantic losing team on The Amazing Race, so pay close attention to your flight times.
#2: Know Your Airports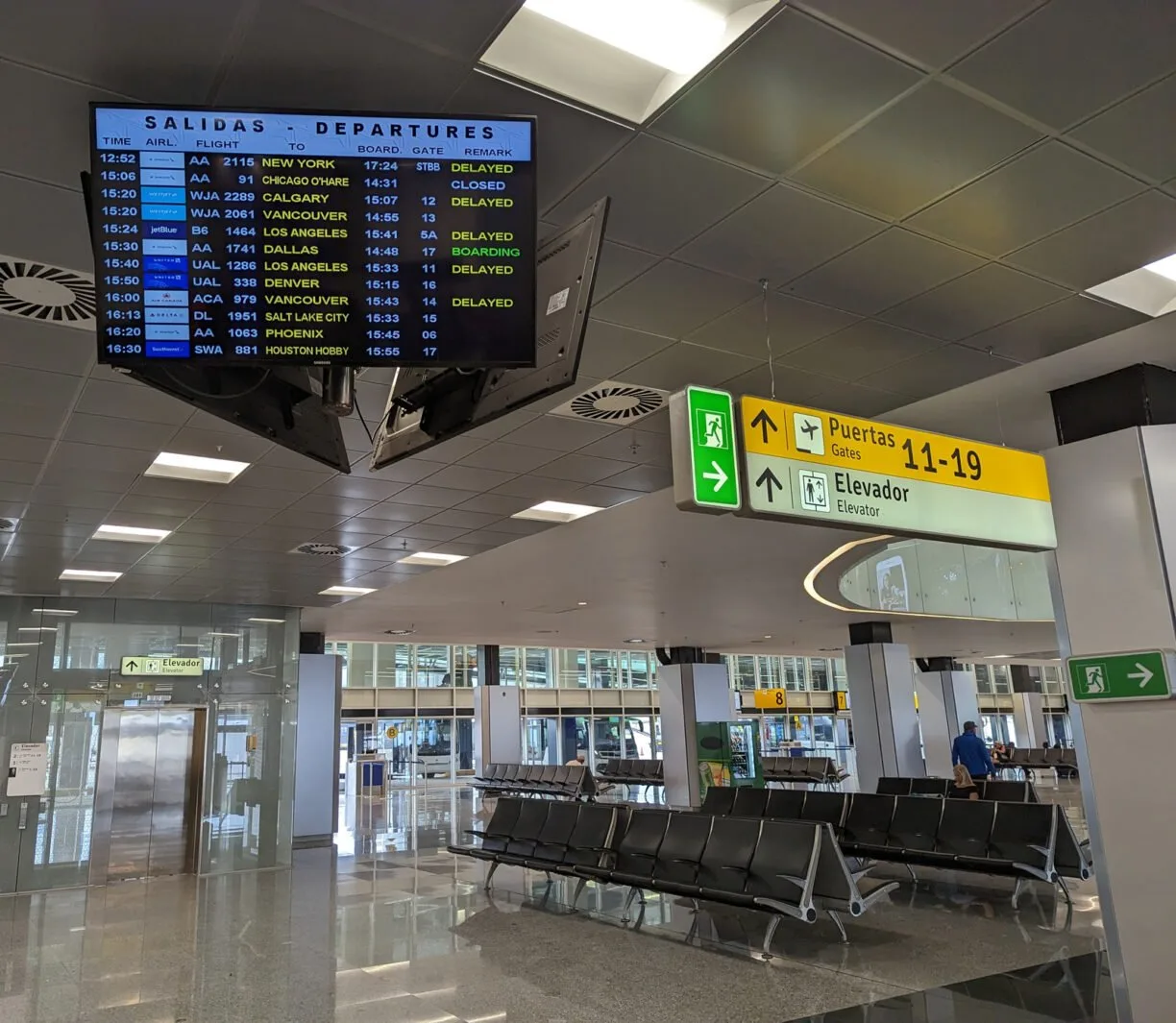 Small or medium-sized airports are pretty easy to navigate. They usually only have one terminal, so you know exactly where to go. At small airports, the security line probably won't be too long.
On a longer journey, you'll probably be passing through one or multiple internationally-connected larger airports. Some of these airports are so large that you'll need to take a bus or train between terminals.
Before you embark on your journey, download a map of the airports you'll be traveling through on your phone.
If you are new to air travel and layovers, find out which terminal you'll be landing in and route your journey from that terminal to your next one ahead of time. This will avoid wasting time on your airport layover finding out how to get from point A to point B. Of course, there will be airport employees and signs to help you, but having this route planned out ahead of time will avoid unnecessary confusion, especially if you're traveling in a country where English is not widely spoken.
#3: Know the Differences Between International and Domestic Layovers
If you have a layover, you could be in one of a couple different situations. Say, for example, you're flying from North Carolina to Mexico City. Your first flight will probably be from Raleigh-Durham to a larger international airport, like Houston, or Miami.
That means your layover is in the same country where you started, so you won't need to go through security or customs in Houston, and you just need to head to your next gate after you land. Easy!
What if you're going from Mexico City to Cancún though? When you land in Mexico City, you'll have to go through customs in Mexico City and go through security again before you catch your next flight (here are some tips for getting through airport security fast). Depending on the conditions of your flight and customs laws where you are, you might need to claim and re-check your bags again.
If your bags are checked to your final destination, that won't be a factor. Re-checking your bags isn't as time-consuming as the initial bag check though, don't worry. When you finally arrive in Cancún, you won't need to go through customs again.
What if your connecting flight is in another country from your starting destination and your final destination?
The rules depend on where you're traveling to/through. In some countries, like the USA, you'll have to go through customs and security again regardless, but in others, there is a special transit area for people connecting internationally. Look up what the rules are in each country you're traveling through.
These rules are a little different when traveling through Europe.
Here's another hypothetical: say you're going from Madrid to New York, and you have a layover in Lisbon. Portugal and Spain are both European Union countries, so you won't need to go through customs when you pass through Portugal on the way to NYC. Traveling from one EU country to another is like traveling between states in the USA
#4: Be Ready for Customs
If it's your first time traveling internationally, you may be asking at this point, what is this "customs" thing she keeps mentioning?
Customs is a checkpoint in an airport you must pass through when crossing international borders. An agent will check your passport, and may ask you why you're in the country, and what you were doing in the country where you came from. They might ask you what kind of merchandise you're transporting too.
There's a possibility you'll need to fill out a form before passing through customs with your information on it, plus the information about where you're staying and what you brought with you. Generally, this form is passed out on the flight to your international destination, so fill it out before you get to the customs line.
Customs laws and procedures differ from country to country. The best thing you can do is research these procedures before you travel.
#6: Know the Ins and Outs of Your Boarding Passes
The hoops you'll have to jump through may differ depending on the flights you booked. Sometimes, when you book flights through an online service, convenience is sacrificed for the sake of price.
If your flights are on different airlines, you will probably have to check your bags again and go to another terminal for your next flight.
This may not be the case if the airlines are partner airlines, or if you're flying on the same airline the entire trip, in which case, your layover may run a bit smoother.
Be sure you're checked in on your flights ahead of time if possible, know your terminals and gates, and know if you have to check your bags again. This should be included in your flight details. Nowadays, this can basically all be done on your phone, which is nice.
During the booking process, try to stick with one airline or partnered airlines if you can. If this airline has an app, download it, and they will likely send you updates on your flight in real time.
You look like you know what you're doing because you do!
Just keep in mind:
How much time you have.
Whether or not you need to check your bag again.
Whether or not you need to go through customs or security before heading to your connecting flight.
Where in the airport you're landing and taking off from.
Do your due diligence ahead of time and be smart about the flights you choose. Layovers are often unavoidable, but they don't need to be stressful if you're familiar with the procedures beforehand. There will be people to help you along the way. If this is The Amazing Race, your team is totally in first place 🙂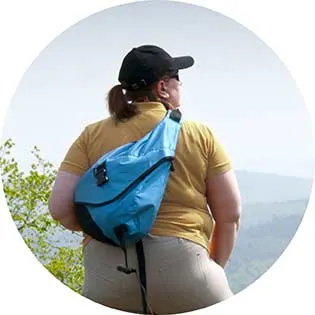 Lynli Roman's unique approach to travel is informed by decades of experience on the road with a traveling family and, later, years spent as a solo international traveler. When she's not writing about Seattle from her Pike Place Market apartment, Lynli writes on-location while conducting hands-on research in each destination she covers. Lynli's writing has been featured by MSN, ABC Money, Buzzfeed, and Huffington Post. She is passionate about sharing information that makes travel more accessible for all bodies.