In this article, I share 4 hacks I use to save money on my resort vacations. By using these unique tips to get a discount on booking, save money on food, get around cheaper, and keep my bar tab in check, you can stay longer and enjoy a more luxurious resort vacation on a budget.
4 Ways to Save Hundreds on Your Next Resort Vacation
As I share in my post on deciding if an all-inclusive resort is right for you, there's one thing all of these experiences with both really good and really bad resort has taught me, which is that you get what you pay for – with a few notable exceptions.
Although with other forms of travel, like small group travel for adults, or solo travel there are many deals to be had, and even ways to travel for free, if you are planning a resort vacation, there are limited ways to save on the front end.
Good resorts are expensive to book, and that's true no matter when you book or what kind of rebates, travel points, or discounts you can get applied to your total. That said, in my last few resort vacations I have been applying my knack for hacking frugal travel to adapt resort vacations.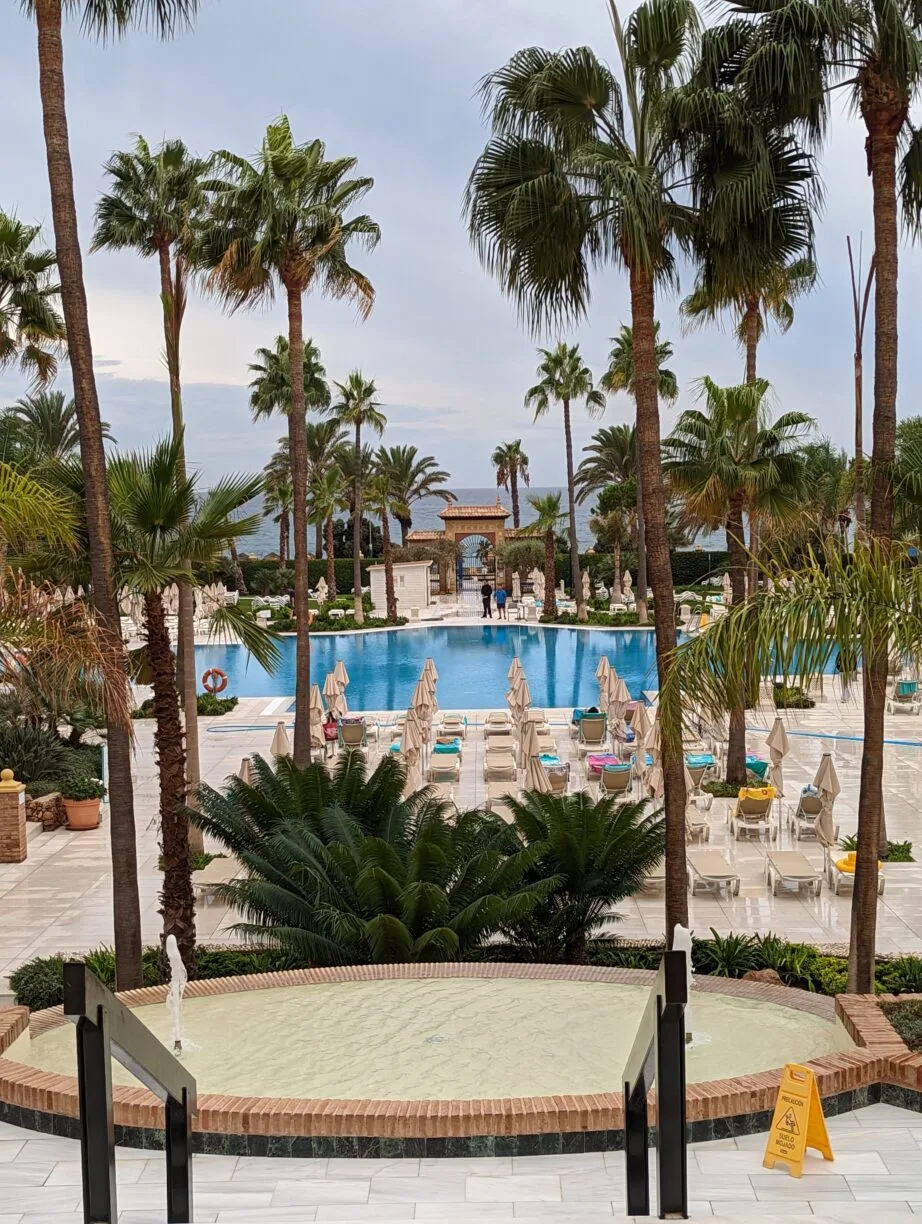 Even though it's just plain expensive to book a luxury resort, here are four things I did to save hundreds of dollars on my last resort vacation:
1. Make a Refundable Reservation at the Resort, but Check Last-Minute Rates
Booking a room, then canceling the reservation if prices drop last minute can save hundreds on a resort hotel stay.
During my last trip to Cabo San Lucas, I went with a group of friends who booked an oceanview suite months in advance. Just in case there were surprises, we paid a bit extra on the reservation to allow us the option to cancel- even at the last minute – with a full refund.
So, during my 3-hour layover in the Salt Lake City airport, while noshing on some Shake Shack fries, I decided to call the front desk of the resort.
When the resort answered, I posed as someone contemplating a last-minute getaway. I asked for the rates for our dates and the same class of room. Over the phone, last minute, the front desk gave me a price that was almost $500 less than the original booking! After checking in with my friends, and confirming that the original reservation could be canceled without penalty, I booked the last-minute reservation while my friend coming in from Seattle canceled the original reservation.
Last-minute rates may not save money- but it doesn't hurt to ask. Have a refundable reservation confirmed, to ensure you'll definitely have a room for your dates. However, by booking that refundable reservation, we made it possible to hack last-minute rates to save hundreds of dollars on our last resort vacation.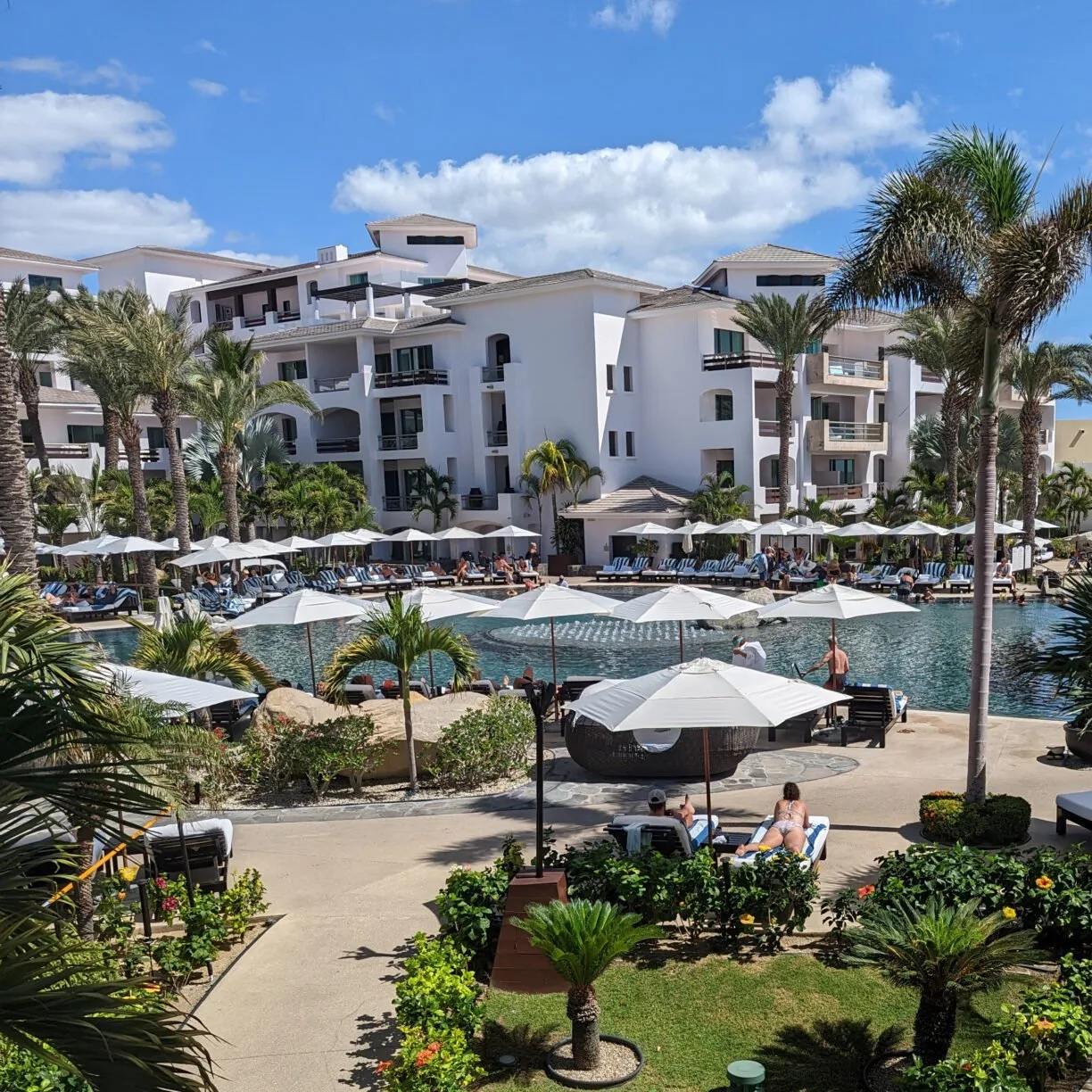 2. Check in at your Resort, then Visit the Local's Grocery Store
In popular resort areas, like Cabo San Lucas or Cancun, a beachfront road lined with resorts usually has an american-type supermarket built especially to appeal to tourists. If you want to save big on food during your resort vacation, however, look for a market where the locals shop.
The trip to a market where locals shop might require a bit of a walk or even an uber ride, however, prices can be 25 to 30% less once you escape the tourist strip, so it's often worth a bit of a journey.
Depending on what type of resort you are staying at, you might have a kitchen in your room, or you might have no kitchen at all. If you have a few appliances in your resort room, you can prepare simple meals in a travel kitchen. If you don't have a kitchen or simple appliances, there are still plenty of options for eating well. Check out my recipes for meals you can easily prepare in a hotel room.
3. Never take Resort-Arranged Taxis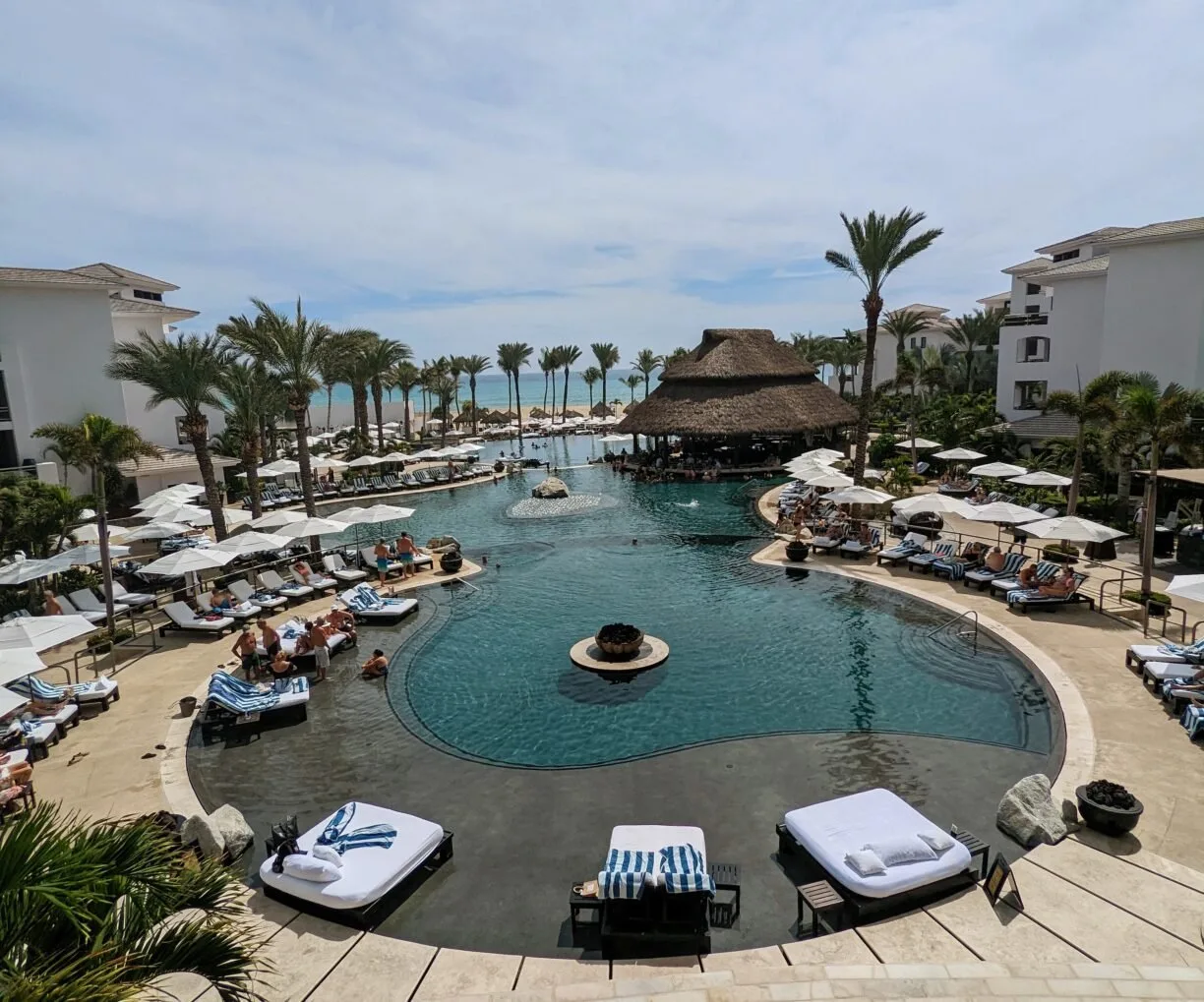 Many resorts have deals with local transport companies, if you opt out of their service and choose rideshares, you can save even more money on resort vacations.
Some resorts may even tell you that you must use their service if you want to get around without renting a car. According to researchers, transportation is a primary point where travelers watch their budget. 1 Luckily, there are many alternatives to renting a car, including using ride shares from just outside your resort.
Here's the down low on how this works and why some resorts will say that you must use their partner taxi: resorts often restrict what vehicles can drive onto their property. When a hotel concierge tells resort guests that they must use a taxi, they actually mean "if you want the car to pull up in front of the hotel's pedestrian entrance."
However, even in resorts that don't allow private taxis or Ubers, you simply need to walk to the edge of the property of the resort, where the driveway connects to a public road. From there, you can hail a taxi or hire an Uber.
Depending on the part of the world you're in, the costs of arranging a rideshare can be up to 70% less than what a hotel-arranged transfer will cost. (For example, in Cabo San Lucas, it cost USD $20 by hotel-arranged cab to reach a nearby beach, but a return trip arranged by Uber cost just USD $5)
4. Getting Cheap on Drinks: Avoiding Expensive Drinks at Noninclusive Resorts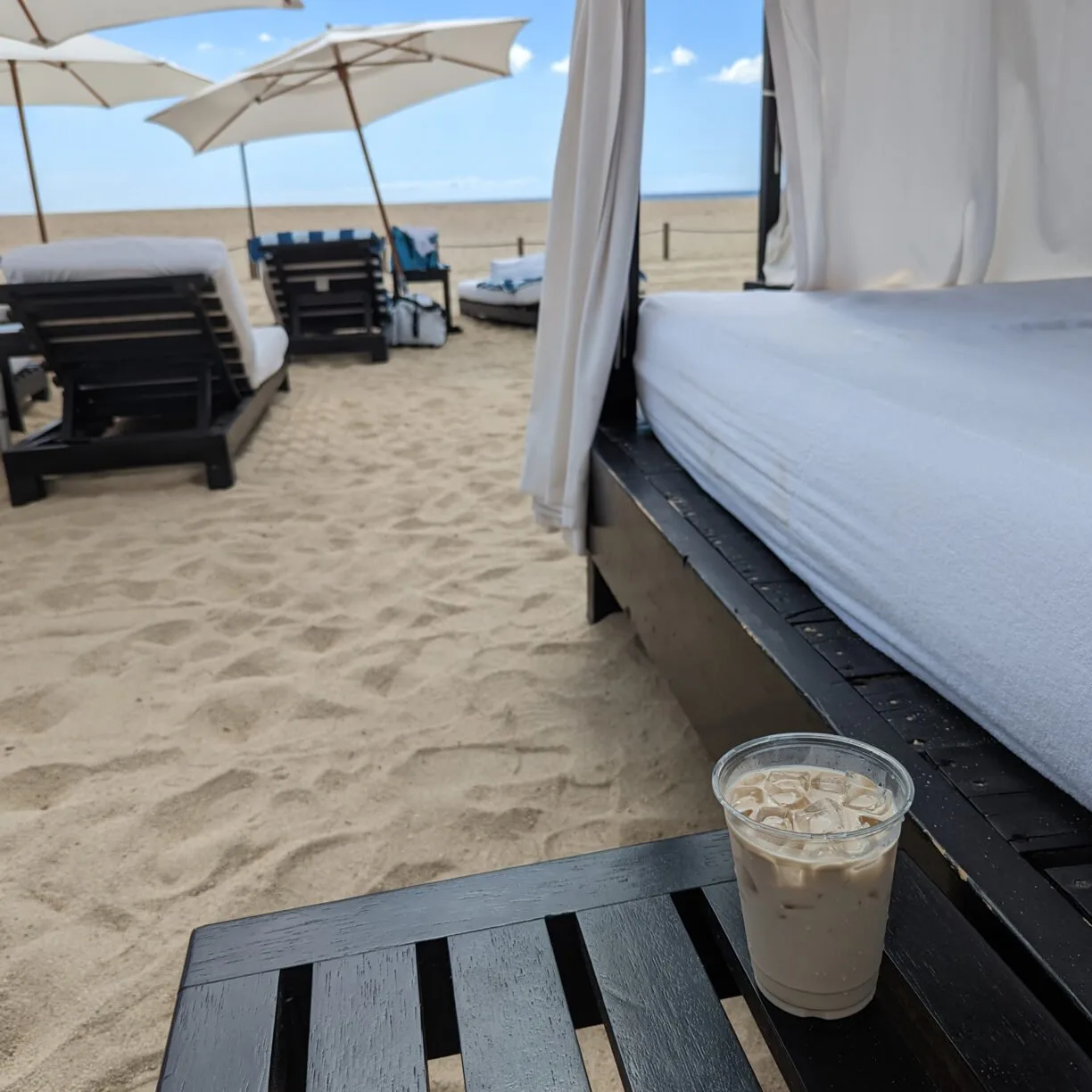 Reusing cups and mixing your own drinks can cut your drinks bill down at resorts that are not all-inclusive.
As someone who doesn't drink heavily but enjoys a well-mixed drink with quality alcohol, I'm often disappointed by the service of inclusive resorts that clearly market to people interested in the quantity of drinks over quality. However, even in moderation, drinks at al la carte resorts can get really expensive – especially if you plan to spend long hours in a beach cabana, finally deeply relaxing on vacation.
Here's how I keep my drinks cheap (warning: extreme frugality ahead!)
After arriving at your resort and checking in, hit the grocery store and purchase any liquors, mixers, or garnishes for your favorite drink.
Then, proceed to a beach lounger or cabana and order a similar drink from the waitstaff. Enjoy your drink, and once consumed, stow the glass or cup into your beach bag.
After purchasing the initial drink and getting a resort cup, you can mix drinks in your room to take with you to the pool loungers or beachfront cabana.
As long as you're sipping slowly from a hotel-branded cup and not drawing too much attention, you can save some serious money.
Working this hustle in Cabo San Lucas meant that I could drop my daily bar tab by about US$40 (that's two drinks at my favorite resort!) and, by the end of a week of vacation, save hundreds of dollars on my resort vacation.
Gentle reminder that staff at resorts count on tips for their livelihood. If you choose to sneak in your own drinks, be sure to order a few here and there and tip very generously.
Getting the Hang of Resort Vacations
I'll admit that before 2020, I was a travel snob. Quite certain in my belief that travel should be an adventure, I turned my nose up at the possibility of resort stays. However, in the years since that exhausting season, I've come around to the idea of resort travel – especially when I'm traveling to deal with burnout or when I'm traveling with a good friend or a group of friends.
I'm honestly surprised that I made the leap from anti-resort to pro-resort. Why? Well, my first experience at a resort was less than memorable. It was terrible! We were so horrified at the lack of cleanliness at the resort we booked on the southern coast of Spain, that we requested to leave early. (And in the process learned something: apparently, chain resorts don't actually want guests there who are actively miserable, we paid for our first night and were able to get an almost full refund for the remaining four nights.)
Since that experience, however, I've had the opportunity to have a few incredible experiences at resort hotels. I think, even, that having a few bad resort vacations has honed my skills at selecting a really good resort.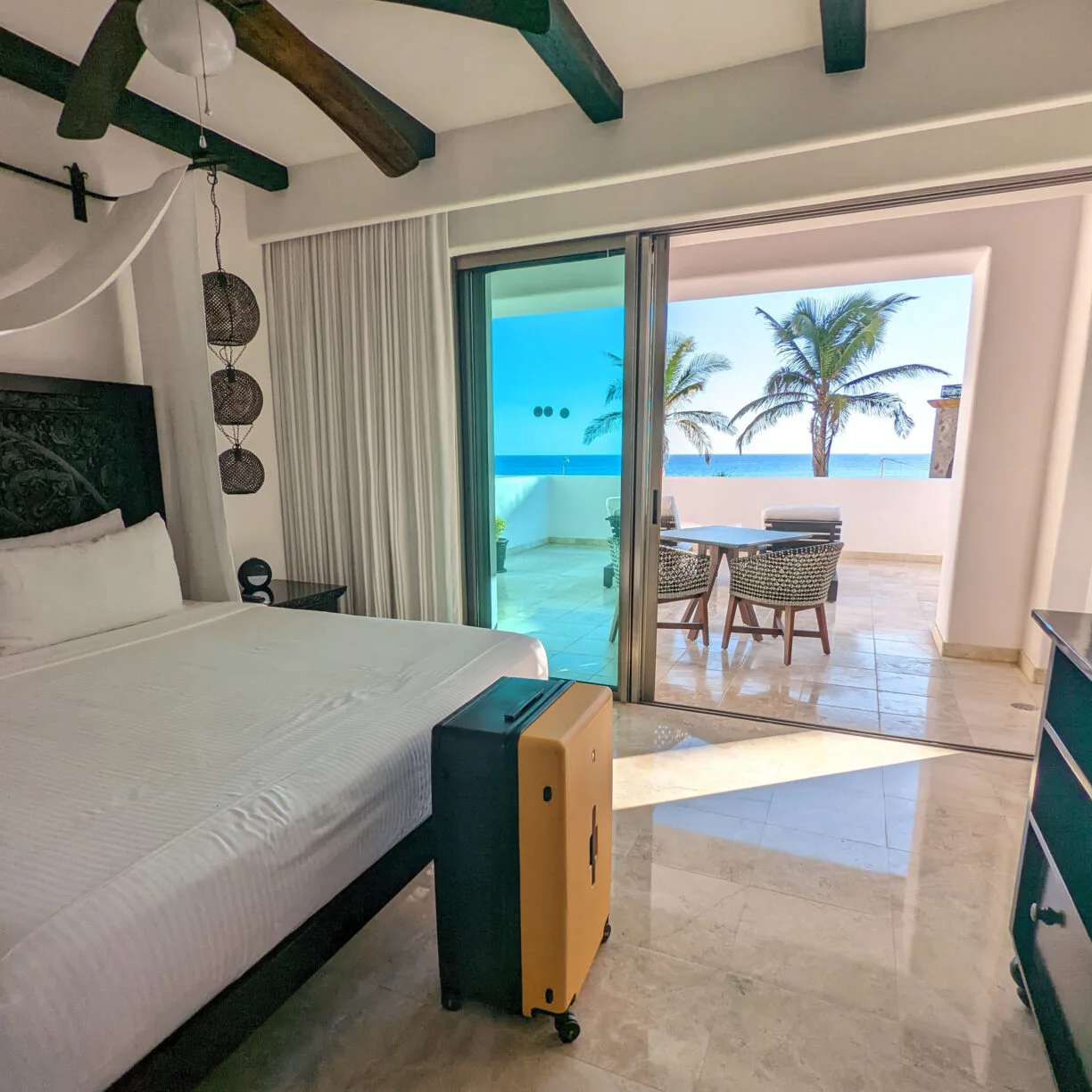 Bonus Resort Tip:
Finally, a tip that has nothing to do with money and everything to do with maxing out your enjoyment on your next resort vacation:
If you've aged out of the phase of life where a good vacation necessarily includes late nights at nightclubs and hotel bars, consider intentionally resetting your circadian rhythm. Catching the sunrise every morning on vacation is a sure way to create a memorable trip.
Not only can this be a way to maximize relaxation on vacation and help enjoy some of the mental health benefits of travel. Waking up early can also make it easier to return to work after vacation. If your sleep rhythm is adapted to a work favorable clock. (Of course, if your vacation is in Hawaii, Fiji, or another area with a dramatic time change, you will be fighting with jet lag and trying to beat jet lag after a Hawaiian vacation)
But apart from practicality, waking up early at a resort can be a magical experience. On my recent girls' trip to Cabo San Lucas, a few of us decided to spend sunrise on the beach every morning. In exchange for our diligence in waking early, we got to experience the following:
Baby sea turtles. Yes! Baby sea turtles hatching on the beach and making their way to the waterfront! Guests who slept later and wandered to the beach after 7 am missed this spectacular sight that occurred twice during our week-long stay.
Reserve a premium beach lounger or cabana. Most resorts say that reserving a chair, lounger, pod, or cabana is not allowed. But in practice, it's still happening all the time. When traveling as a group, we claim premium beach and pool spots first thing in the morning and, as a group, rotate between them through the day.
Experience another level of peacefulness on vacation by waking up early. On vacation, most people let themselves party late into the night, sleep in, and wander to the beach or pool late in the morning. If you can offset your circadian rhythm by a few hours, you'll experience a resort almost entirely to yourself. By waking up early, you can experience swimming in pristine pools all to yourself and peacefully silent waterfronts.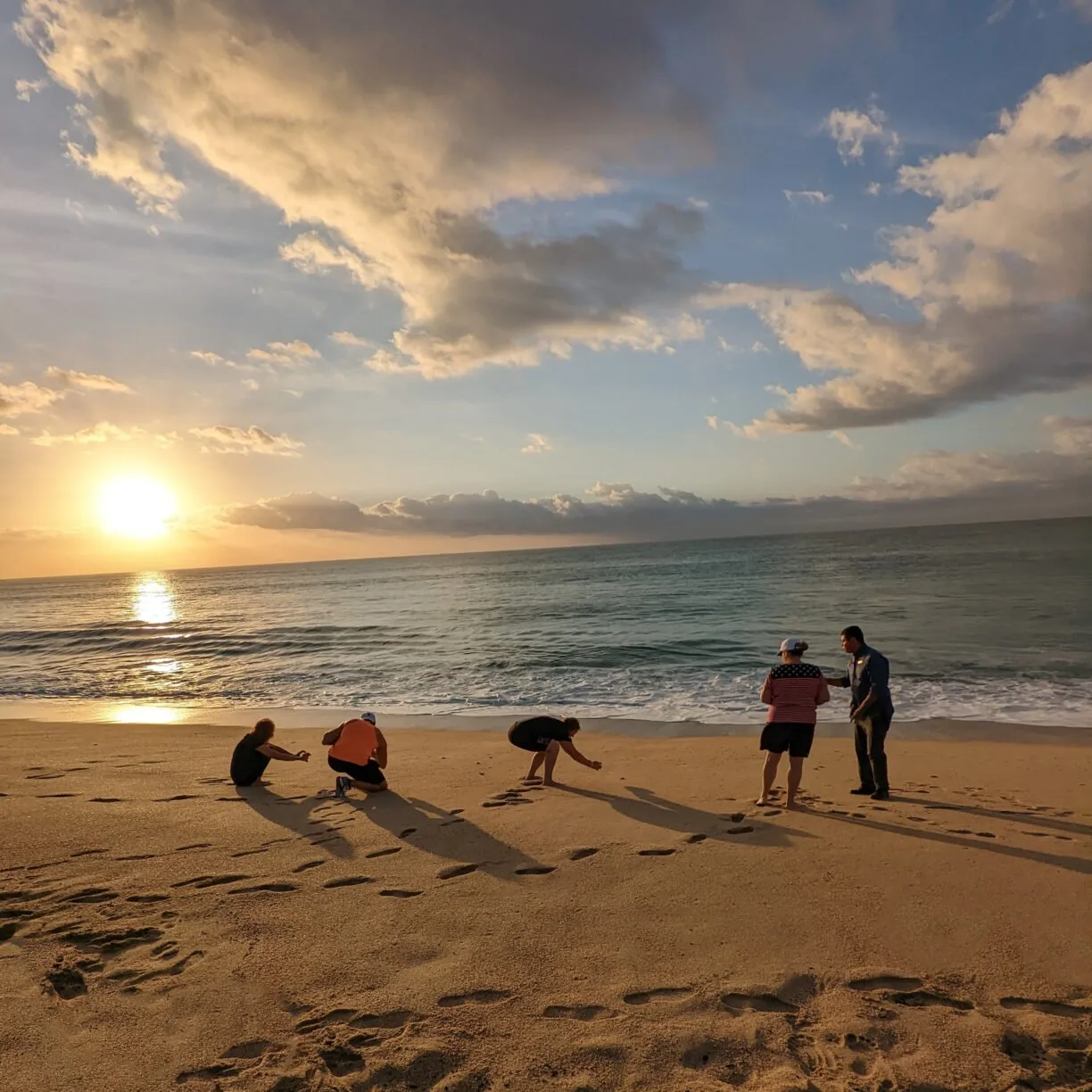 Final Thoughts on Hacks for a Cheaper Beach Vacation
I am grateful for the reminder that the last few years have given me that it can be good to slow down, rest, and not make every vacation a part-time job. Sightseeing, exploring, and experiencing adventure travel have their place in travel- but not every trip.
Instead, I am learning to slow down and appreciate the restful pace of a resort vacation. Bringing my knack for saving money to this unique type of vacation has helped me create these 4 money-saving hacks for any resort vacation.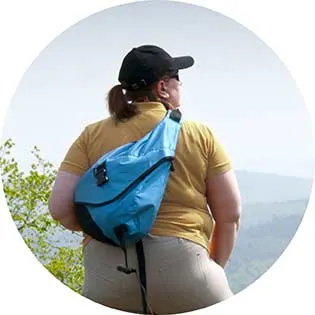 Lynli Roman's unique approach to travel is informed by decades of experience on the road with a traveling family and, later, years spent as a solo international traveler. When she's not writing about Seattle from her Pike Place Market apartment, Lynli writes on-location while conducting hands-on research in each destination she covers. Lynli's writing has been featured by MSN, ABC Money, Buzzfeed, and Huffington Post. She is passionate about sharing information that makes travel more accessible for all bodies.
Sources
Bursa, B., Mailer, M., & Axhausen, K. W. (2022). Travel behavior on vacation: transport mode choice of tourists at destinations. Transportation Research Part A: Policy and Practice, 166, 234-261. [↩]