South Lake Union is a hot urban neighborhood in Seattle.
South Lake Union is only a few steps from iconic Pike Place market and, as the neighborhood that is home to Amazon's headquarters, is a fascinating part of Seattle to include on your itinerary for solo travel in Seattle or travel with families, friends, or groups.
In this post, just like I've done for the Pike Place Neighborhood and Georgetown Neighborhood, I'm highlighting a few of my favorite things to do in the South Lake Union neighborhood – including some local tips on finding the free and fabulous gems hidden in this Seattle neighborhood.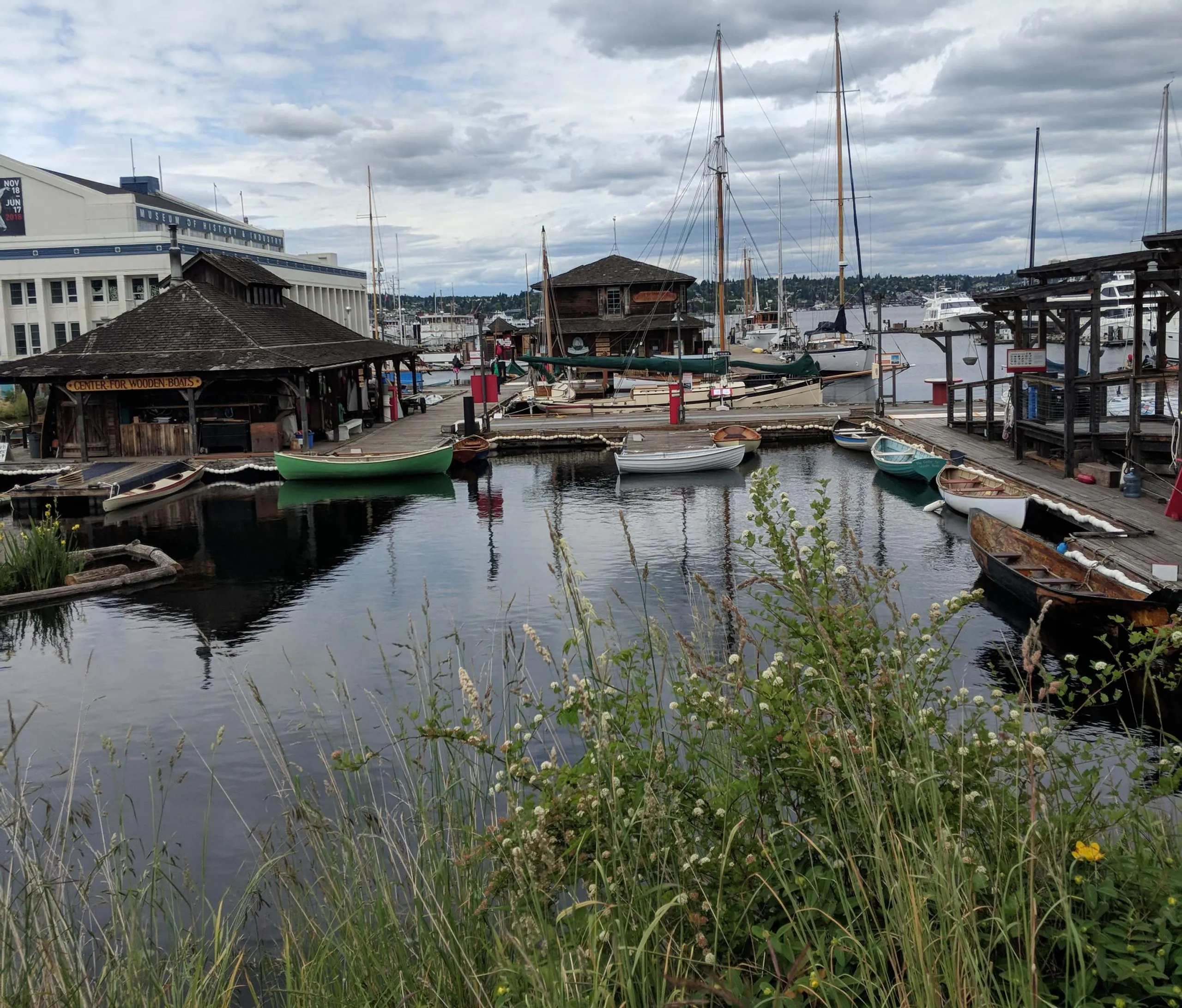 Sign Up (In Advance) To Take a Amazon Campus Tour
If you happen to be planning your South Lake Union Seattle trip far – and I mean FAR – in advance, you may be able to snag an Amazon headquarters tour.
Tours run only two days a week (in non-pandemic times) and fill up months in advance.
Amazon offers a site where you can sign up for a tour, however, openings to the book are incredibly rare. I book tours by entering the URL into a change monitoring service like followthatpage.com, and waiting for an alert when there are any changes (such as a "book now" link added) on the page.
If you take the tour, you'll get a couple of hours of an Amazon-endorsed public relations spiel. Educate yourself on the actual impact Amazon has had on the surrounding neighborhoods by reading this study or other resources on the economic and humanitarian crisis of low and moderate-income people, disproportionately people of color, in Seattle.
Wander around the Amazon Spheres
The Amazon spheres are a pair of spherical conservatories that are 3-4 stories tall and home to thousands of plants along with a few lucky Amazon employees.
The Amazon spheres can generally only be seen from outside, and they are fairly impressive at that distance, but Amazon has recently started permitting tours inside. To snag a spot on a tour of the sphere's biodome interior you'll need to be both patient and lucky: keep checking the Amazon Spheres tour booking link in the month preceding your Seattle visit.
If you don't manage to snag an inside tour of this amazon campus feature, you can still check out the Understory. The Understory is a self-guided, museum-style exhibit located underneath the spheres (though, full disclosure, The Seattle Times declared "underwhelming")
Buy Something from Amazon Go
Amazon Go is Amazon's flagship cachierless convenience store that is testing a store model that has no checkout. It's free and open to the public in South Lake Union – just around the corner from the dog park and the rest of the South Lake Uniat Amazon Campus.
Amazon Go offers a number of convenience foods as well as grab-and-go goods from local bakeries and cafés. It's a great spot to grab lunch to enjoy in the park next-door.
Before you visit Amazon Go you will need to download an app specific to the store called Amazon Go. Once there, an attendant at the entrance will direct you on how to scan and enter the store. Once you've selected the items you wish to purchase, you just put them in your bag and walk out!
I got food poisoning from a sandwich here once, but for the sake of novelty, I still take friends when they are in town…
People (and Dog) Watch at the Amazon Dog park
I'm biased, but my favorite spot in South Lake Union is the dog park at the foot of the Amazon Spheres.
Between the spheres and the Amazon building named "Day 1," there is a small park that is open to the public. The park consists of a small playfield and an even smaller dog park.
If you love dogs, this dog park is worth stopping by. On nice days in downtown Seattle, I frequently get lunch from FOB poke (220 Blanchard St) and eat my lunch on a park bench near the dog park.
During lunch hours (and most hours of the day when the weather is nice) this dog park is packed with the extra cute fluffy companions of Seattle's well-heeled tech employees. If you need some corgi giggles, some chow chow fluff, or some doodle aroooo's, this dog park has you covered.
Take a Free Sail at the Center for Wooden Boats
While South Lake Union is a shrine to young Seattle and the flash of Seattle's current tech culture – a few blocks away on the shores of the South end of Lake Union you'll find a throwback to old Seattle: The Center for Wooden Boats.
The Center for Wooden Boats is dedicated to preserving Seattle's heritage. They and not only maintain a collection of wooden boats but the rambling docks also house workshops for craftsmen dedicated to preserving Seattle's wooden boat heritage.
South lake Union's Center for Wooden Boats is a fun place to visit anytime of the week. Interesting antique and vintage boats are docked and open to being boarded by visitors. Boat rentals can be arranged here, but on Sunday mornings– if you get up early- you can snag a free sail on one of the center's amazing vintage wooden boats.
FREE SAILING
The Center for Wooden Boat's free cruises on Lake Union aren't just a loop or an out-and-back, most sails last for 45-60 minutes!
Sign-up for these free cruises begins at 10 AM for slots throughout the day, but during the summer you will definitely want to be at in line by 9:30 or so to snag a spot on the sign-up sheet. More info on CWB sailing.
Eat in One of South Lake Union's Restaraunts
Bar Harbor, Pomodoro, and Portage Bay Cafe are well-known and hip spots to grab a great meal in South Lake Union Seattle, but for a taste of what the locals love, head up a few blocks to 3rd and Blanchard St, to hole-in-the-wall FOB Poke. Poke is a sushi-in-a-bowl Hawaiian dish that Seattle loves, and people line up out the door for FOB's $11 poke bowls.
For more guides to travel in Seattle, see: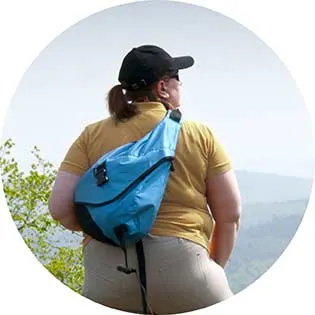 Lynli Roman's unique approach to travel is informed by decades of experience on the road with a traveling family and, later, years spent as a solo international traveler. When she's not writing about Seattle from her Pike Place Market apartment, Lynli writes on-location while conducting hands-on research in each destination she covers. Lynli's writing has been featured by MSN, ABC Money, Buzzfeed, and Huffington Post. She is passionate about sharing information that makes travel more accessible for all bodies.