It's not always easy to know how to write an Airbnb review. This article has sample reviews you can use to leave positive or negative feedback for your Airbnb host.
Table of Contents (aka, how to navigate this guide):
Review Inflation and The Challenge of Leaving Real Reviews
As a digital nomad, I've had the opportunity to leave a lot of Airbnb reviews. One of the challenges, however, of spending so much time renting Airbnb homes and apartments is that many reviews left by Airbnb guest that came before aren't actually very helpful.
Part of this can be traced to something I call review inflation, and a phenomenon that's been tracked as far back as 2015: In today's gig economy, anything less than a 5-star review impacts algorithms and future bookings negatively. Knowing this, many of us leave 4 and 5-star reviews even when we know our experience was actually only worthy of 2-3 stars.
This doesn't have to be the case. We can leave accurate, detailed guest reviews while also supporting our host's capacity to profit from their listing. In fact, when we give accurate reviews and provide more information to potential guests- we can actually help better match people and listings, so everyone has a better experience.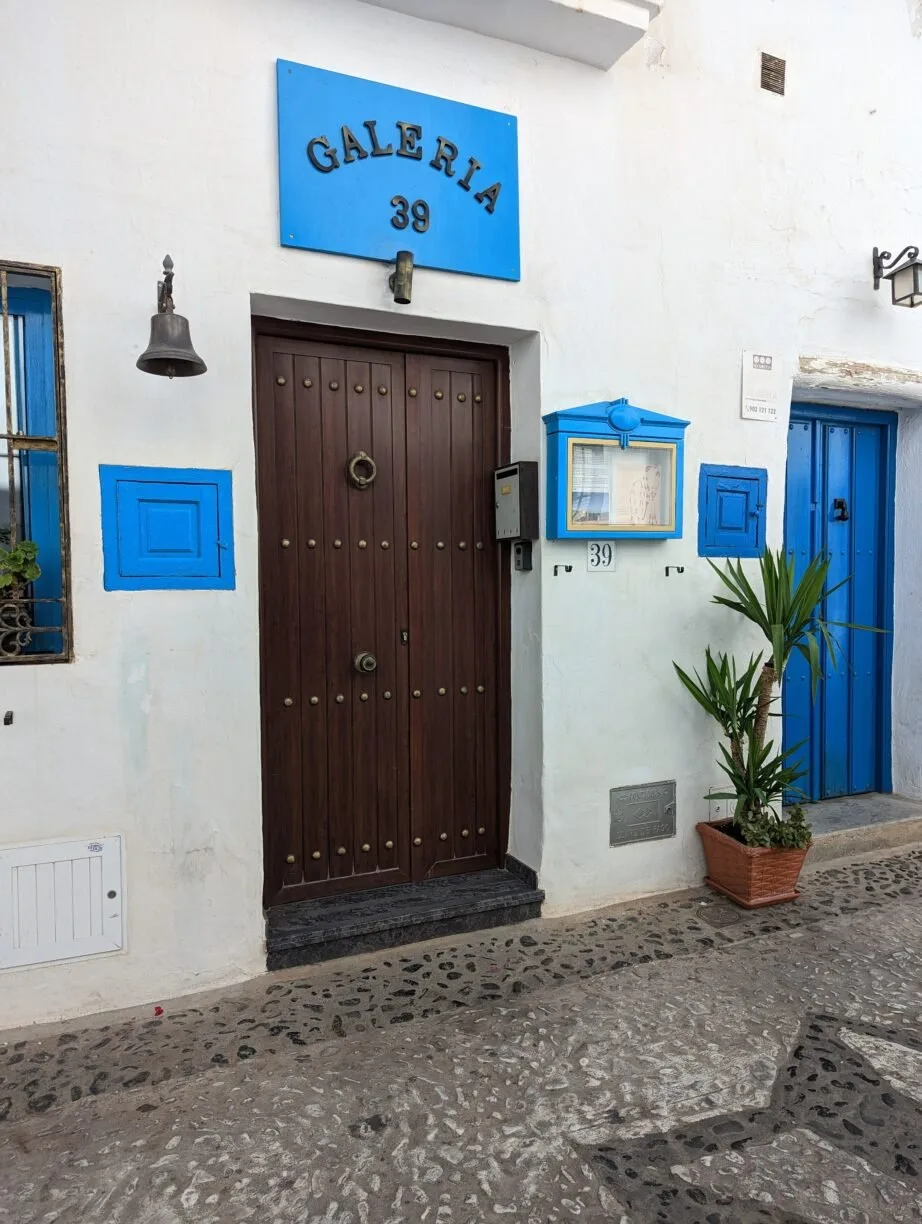 Airbnb Reviews Examples:
In this article, I will share some examples of Airbnb reviews as well as some tips to improve the platform by including helpful and relevant information in your Airbnb review.
Leaving Good 5 Star Reviews: 2 Examples
Note, in italics, the way that the good review helps potential guests understand specifics about the home and what the reviewer enjoyed.
Helpful review:
This is a delightful little house that is somehow both in the middle of the village and yet was so quiet and felt secluded. This was a great stay for two best friends doing a long-term Airbnb stay – the upstairs and downstairs bedrooms are very well divided, so one of us staying up late wasn't disruptive to the other at all, and the wifi signal is strong.
This review communicates the house is small, the noise level is low, and the home is centrally located. Information about layout and wifi can help inform other guests.
Unhelpful Review:
This was a charming cottage and I loved the location!
This review communicates the reviewer's sentiment about the house, but not much else.
Leaving 4 Star Reviews: 2 Examples
Helpful review:
The location of this vacation home is perfect- literally a few feet from the beach, however, I was disappointed to find that the handicapped-accessible features like a walk-in shower and rails in the bathroom that were listed in the listing were not present in the actual cottage. The host was friendly and attempted to accommodate, but this made travel with limited mobility much more difficult than expected.
In this example 4 star Airbnb review, the review communicates clearly about a major issue that other potential travelers need to know about, while also sharing valuable information about the specifics of the proximity to attractions and the way the host handled issues with the home.
Unhelpful Review:
The location was fine but the house was nothing like the listing. There were major issues. Failure to accurately describe the house ruined our vacation.
Noting a major problem without describing it helps no one- all of us probably know someone in our lives who would claim their vacation was "ruined" by something small and insignificant. To be believable and to actually warn people of an issue, be specific.
Leaving Bad 2-3 Star Reviews: 2 Examples
Helpful review:
This apartment was stylish and clean, but unfortunately, I didn't have a 5-star stay. Several items in the kitchen were badly broken and unusable and the bathroom shower sprayed everywhere- requiring a big cleanup after every shower. Although I contacted the host several times, they never made any attempt to resolve these issues.
Often, the worst reviews are appropriate only when there is a big issue with the listing AND the host is unresponsive or unhelpful. In this sample 2 star Airbnb review, the guest describes specific broken items, how the broken items impacted the stay, and details the host's lack of response.
Specifics also help hosts regain the trust of future guests. If negative reviews mention a broken showerhead, a host can update the listing or listing's photos with information about a new showerhead to assure guests that the problems described in the past are no longer an issue.
Unhelpful Review:
This was a terrible stay and the host didn't even try to help us out.
As both an Airbnb user and an Airbnb host, these reviews are the most frustrating. Reviews like this are damaging to hosts while also unhelpful to other guests. Be sure that your review isn't just a vent for anger, but contains specific information. A host can use this feedback to improve and guests can use it to inform their decision about whether to book.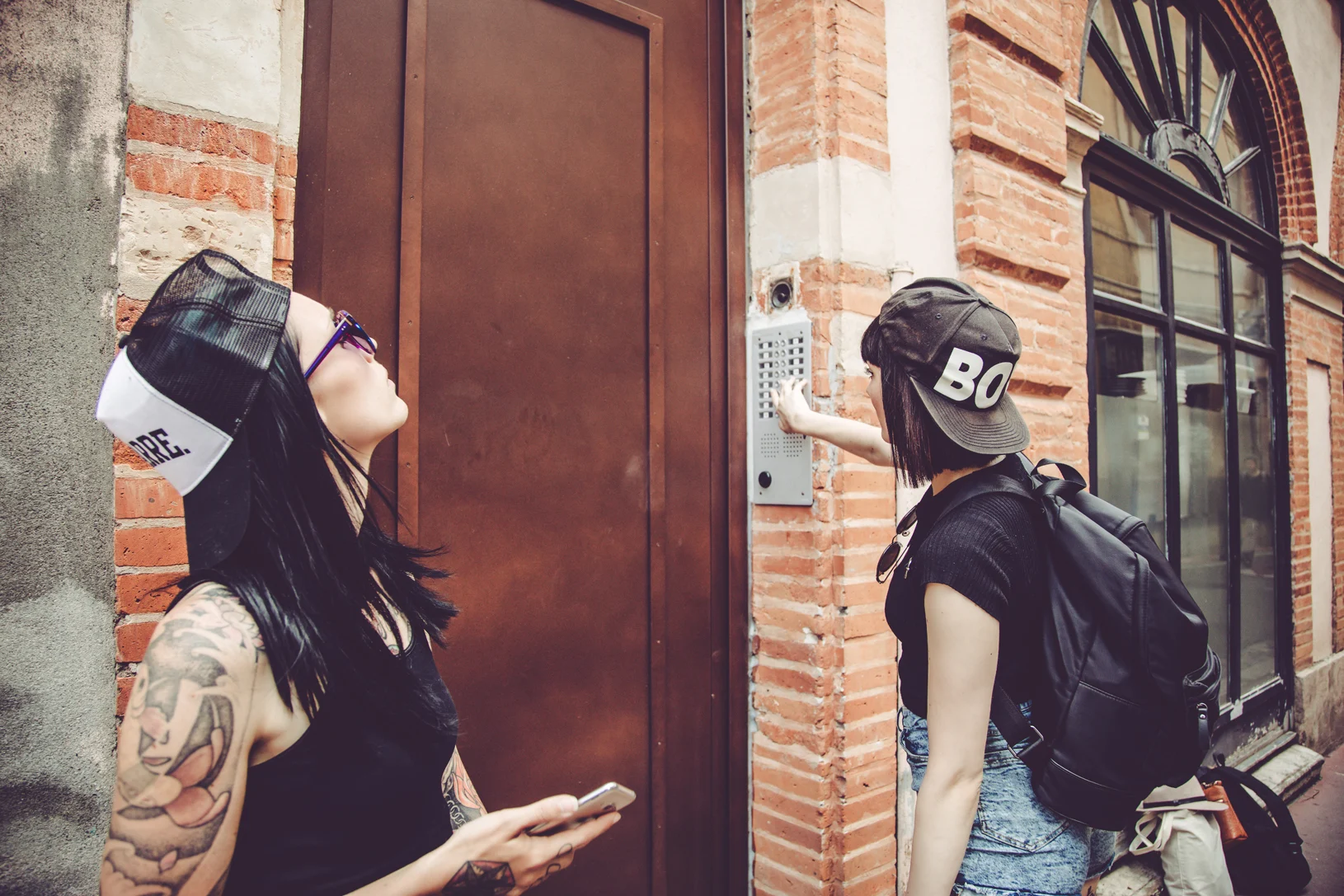 Tips for Leaving a (helpful) Negative Review on Airbnb
You might feel anger, disappointment, or frustration, but try to remember that reviews are for the benefit of other travelers- not to get even. If you "sound angry" in the review, the people you are trying to warn may actually take your review less seriously. Instead, follow this template for leaving a negative review for a host on Airbnb:
Name one or two things you liked about the apartment ("The apartment was well styled," "the location was amazing," "the bed was so comfortable")
Next state in concrete terms issues you had. Avoid using descriptions like "not very clean" or "uncomfortable" and instead be specific: "Clean dishes in the airbnb's kitchen had dried on food" or "the mattress in the apartment during my stay was so lumpy it was almost impossible to sleep"
Add a line about how the host handled your issue. (example: "Juilo did not respond when I reported this issue" or "Mariana offered use of another unit's washing machine since the one in my apartment was broken")
Specific feedback, especially specific negative feedback can actually help improve the platform and other users of Airbnb. When a host gets specific negative feedback, they know exactly what they need to work on- and other potential travelers have a better sense of what's actually going on and are less likely to shrug and take a chance on the listing that will be a bad stay for them.
More Sample Airbnb Reviews:
This host was a highly responsive host. Although the apartment had some cleanliness issues during my stay, I am sure the host will remedy them right away. One issue during my stay was that I was unable to close and lock the balcony door (on the 3rd floor, but very near shared landings). I went ahead and stayed since the property has other security, but if you are planning a family or solo stay you might want to double-check with the host on the current status of the window and balcony door locks.
This is a lovely accommodation that is very close to the UNESCO site. The host was an exceptionally responsive host. There is some road noise, but with a white noise app on my phone, I slept fine.
This place deserves a 15 on a scale from 1 to 10 for location! It is a rare gem that is both centrally located in the historic district AND very quiet. Some reviewers mention not having a hot shower- but I had no problems. The trick with getting hot water in the shower seemed to be to not open the tap fully- just a half-turn or so.
This little house had everything I needed and even a view of the water from the porch! Comfortable bed and very, very helpful hosts!
I LOVED this apartment- it was my favorite stay of 3 months in South America. This place is safe, comfortable, and well located, and the numerous small, thoughtful touches put it over the top.
This place is amazing- absolutely what I expected based on the photos. If you are considering this spot- book it! I did a 6-night rest here after hiking through Torres Del Paine and I am so glad I booked my time here. This unit is the farthest from the street, so it is extra quiet and extra private!
This host was a generous host and made sure I had a fantastic stay in the city. The room was modest but comfortable. Breakfast was good, and a nice time to enjoy the many objects of art in this well-curated home. The walls are a bit thin, but the host was mindful of their volume in shared spaces and I slept quite well.
I would absolutely stay here again. This host was a great host- very responsive and available to answer questions. The accommodations are modest but included everything I needed. The exterior entrance was a nice plus, and the little balcony with a view of a mural was a delight. As a plus size traveler, the view of a plus-size venus mural was such a welcoming image to have a view of. Quiet but within easy walking distance to everything I wanted to see!
This host has literally thought of everything a guest might need! The apartment is comfortable, clean, and very well appointed. There's an amazing gift shop nearby where I stocked up on locally made crafts to bring back to the US as gifts.
I've spent a month staying in European Airbnbs and this was my FAVORITE experience. The host and her husband are a treat and this tiny apartment had everything I needed (and then some). The rooftop is really a treat and paired with the fancy coffee setup Elena provided, I had the perfect morning. Ideal setup for a solo traveler.
A cute apartment with all the necessities and a nice patio and garden. Check-in and check-out were easy. It's close to the port but there are LOTS of steps between the apartment and the ferry dock. If I stayed here again I'd uber between the apartment to better manage my heavy wheeled luggage.
How to Leave a Review on Airbnb
If you've never used Airbnb before or aren't great with computers, there's a bit of a learning curve for leaving reviews on Airbnb. It can be a little tricky to figure out how to leave a review if you go through your account on the site. I recommend, instead, clicking directly on the link in the email Airbnb will send you after your stay. Here are the steps you need to follow to leave a review on Airbnb:
How to Leave a Review on Airbnb
Total time: 5 minutes
1. Log into your Airbnb account and go to your profile.
First log in, this is key to accessing your "trips" section, where you can leave reviews.
2. Click on the "Reviews" tab.
The review section should be clearly marked once you are logged in.
3. Find the listing that you want to leave a review for and click on it.
Be sure to double check you've got the right listing- leaving a poor review for the wrong property could harm a great host.
4. Choose a rating for your stay
On a scale from 1-5, choose a number of stars to award. Remember, these aren't on the 1-star to 5-star hotel scale (airbnb will never be like a 5-star hotel!). Instead, you should rate on things like comfort, style, location, and cleanliness.
5. Write some text for your review
Try to choose descriptive words that help other travelers make informed choices.
6. Click "Submit" and you're done!
Each review helps other travelers and helps hosts grow their small business!
Supply:
Phone, Tablet, or Computer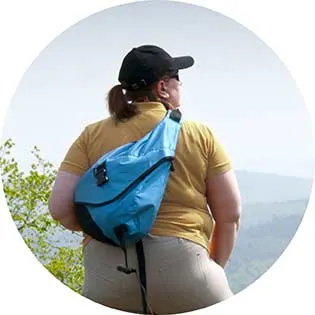 Lynli Roman's unique approach to travel is informed by decades of experience on the road with a traveling family and, later, years spent as a solo international traveler. When she's not writing about Seattle from her Pike Place Market apartment, Lynli writes on-location while conducting hands-on research in each destination she covers. Lynli's writing has been featured by MSN, ABC Money, Buzzfeed, and Huffington Post. She is passionate about sharing information that makes travel more accessible for all bodies.