Although it's a bit off the beaten path, there's no shortage of things to do in Carthage, Missouri. Thanks to its location near Interstate 44 and adjacent to Route 66- artists and entrepreneurs have created many options for fun things to do in Carthage Missouri.
Whether you are a local, staying for a short visit, or just passing through on a trip down Route 66 or I-44, I recommend planning time to experience these activities in Carthage. Fun for adults, solo travelers, and families with kids alike, there's something for everyone in this cozy town.
10 Things to do in Carthage, Missouri
Visit the Open Air Art Gallery: Red Oak 2
One of my favorite things about the Midwest is that an affordable cost of living makes it possible for artists and creatives to pursue their crafts to extremes. And that's just what Lowell Davis did in a field outside of Carthage, Missouri.
There, you'll find an entire early 20th century Missouri village relocated to a field and, shall we say, "creatively enhanced". See, Davis' vision wasn't just to save his childhood hometown by moving it to his farmland, but to create upon these buildings as a sort of canvas for his art, which ranges from stonework and masonry to metal arts and even a stunning fountain constructed from plumbing parts (The leaking, spewing, and cascading water display is aptly named "Plumber's Nightmare")
This attraction, half Missouri ghost town half open-air art museum, is my favorite thing in Carthage. I love this village so much that I created an entire post dedicated to visiting Red Oak 2 – and it's my number one recommendation for anyone with an afternoon to kill in Carthage Missouri.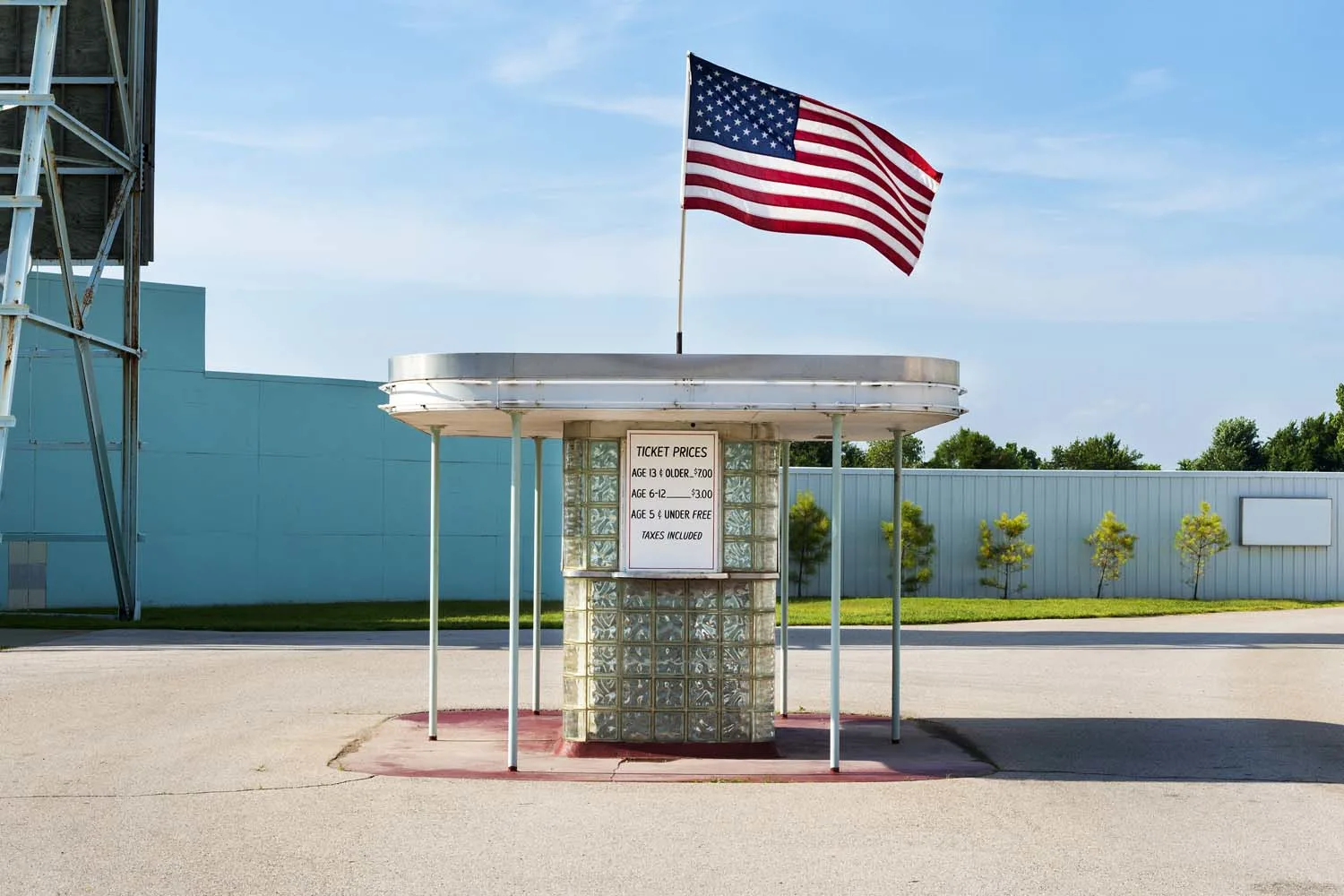 See a Movie at the Route 66 Drive-in Theater
If you have never been to a drive-in theater (or, if you're a parent, your kids have never had the experience) the Route 66 Drive-in Theater can be a really fun way to watch a modern movie while experiencing a form of entertainment that mostly has disappeared.
Thanks to dedicated preservationists and Carthage's reputation for route 66 culture, the drive-in movie theater just outside of Carthage Missouri is still operational most weekends – and in fact, quite popular. You can find more information on visiting the drive-in and what's playing during your visit on their website.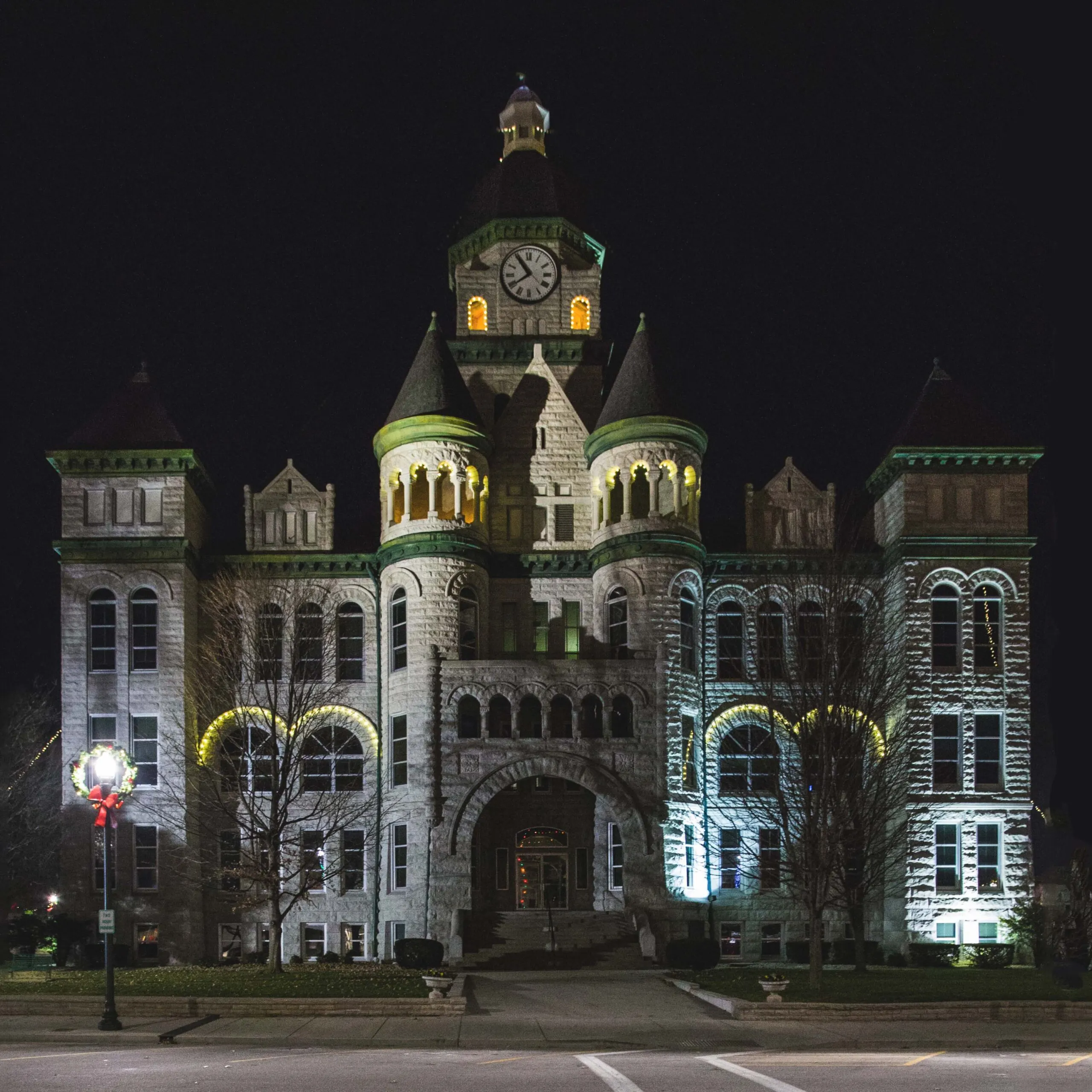 Ride the 19th Century Elevator at the Jasper County Courthouse
As one of the most photographed buildings in Missouri, this regal courthouse stands guard over a quaint historic town square.
The Jasper County Courthouse, located squarely in the oldest section of Carthage, has a castle-like construction that makes it worth visiting even on a weekend when the interior is closed, but here's a local hint: try visiting during business hours. See, the interior of this early 19th-century courthouse is largely unchanged from its original form and design.
In fact, the original elevator is still in service in this old building. Taking a ride up in the cage-style elevator – operated by a dedicated elevator operator- is a unique experience I have not experienced anywhere else, even in all my global travels.
While visiting the Jasper County Courthouse, be sure and check out the shops and businesses in the square nearby, they are mostly locally owned small businesses with a fun community vibe.
Visit the Battle of Carthage State Historic Site
If I'm honest, I feel a bit like I have to include this Carthage attraction for the sake of being accurate to the most popular things to do in Carthage Missouri. In all honesty, I only visited this Civil War battlefield turned state park once, and it's not that impressive as a standalone attraction.
Hike the Walnut Bottoms Trail
Although it floods out often and has to be rebuilt be dedicated volunteers, Walnut Bottoms – a low-lying forest trail in an area that can't be developed due to its frequent flooding- can be a great way to stop and stretch your legs while venturing down route 66.
If you need a little bit of exercise or even forest bathing, Walnut Bottoms Trail is an excellent choice for stretching your legs and getting out of the car for a few minutes. – Or perhaps working off the calories from a trip to iconic Carthage restaurants Whistler's Hamburgers or Lucky J. Find the trail via this pin on google maps.
Check out a Rodeo from Air Conditioned Comfort
Now hear me out, it's not quite what you're thinking when I suggest that you should visit a rodeo arena in rural Missouri.
Lucky J is a multi-use business complex that features a steakhouse and a rodeo arena (thankfully, the two are divided by a sturdy and airtight glass wall). While the steaks are just okay, the ambience is really fun and tends to be one of my top things to do in Carthage when I have friends and family come to visit.
The horse shows and rodeo events taking place on the opposite side of the glass from the restaurant give visitors a strangely unique experience – like visiting an aquarium full of cowboys! Lucky J Steakhouse can be a particularly be a fun thing to do in Carthage Missouri in the evening, as the things to do in Carthage, Missouri after the sun goes down aren't often otherwise engaging.
Tour the World's Largest Small Appliance Museum
There are few things more interesting to me than a fellow human being with a really passionate hobby.
The owner of JR's Western store – a Carthage, Missouri icon, is one of these people. In a large building adjacent to his boot store, you'll find a rather discreetly marked building containing what the owner describes as the world's largest small appliance museum. And trust me, the collection is extensive.
From early waffle irons and blow dryers to obscure appliances that never caught on, the cases, racks, and shelves of this expansive collection go on and on and on. If you're lucky, you'll get a personal tour from the curator of this Museum – the owner himself- who enjoys talking about his collection, showing off favorite pieces, and answering questions. The small appliance Museum is one of my favorite obscure things to do in Carthage, Missouri – and it's perfect for couples, families, and even solo travelers.
Final Thoughts
I mostly learn my way around Carthage, Missouri when I was living in nearby Joplin Missouri. If you're visiting Carthage for more than a day or two, you'll want to tack on things to do in Joplin, Missouri to your visit, and thankfully, I've got you covered, with the guide linked above plus tips for visiting a waterfall named Grand Falls (you'll hear it called "the falls" by locals).
Although Joplin is a larger city than Carthage, honestly many of my favorite things to do in the area are in Carthage rather than Joplin. While Joplin has largely been a mining city, something about Carthage seems to have created attracted a more creative set.
Today, Carthage is also home to a vibrant community of first-generation Mexican immigrants, lured by plentiful jobs in this regional hotbed of poultry processing plants. Thanks to the contributions of this community, many of the small businesses a few blocks off Carthage, Missouri's main square are filled with tiendas and taquerias. This micro-neighborhood actually reminds me in a really delightful way of the time I've spent in Latin America. If you enjoy authentic Mexican food and don't mind sticking out a little bit (hint, it's a really good way to prepare for international solo travel), seek out these small businesses while you are in Carthage.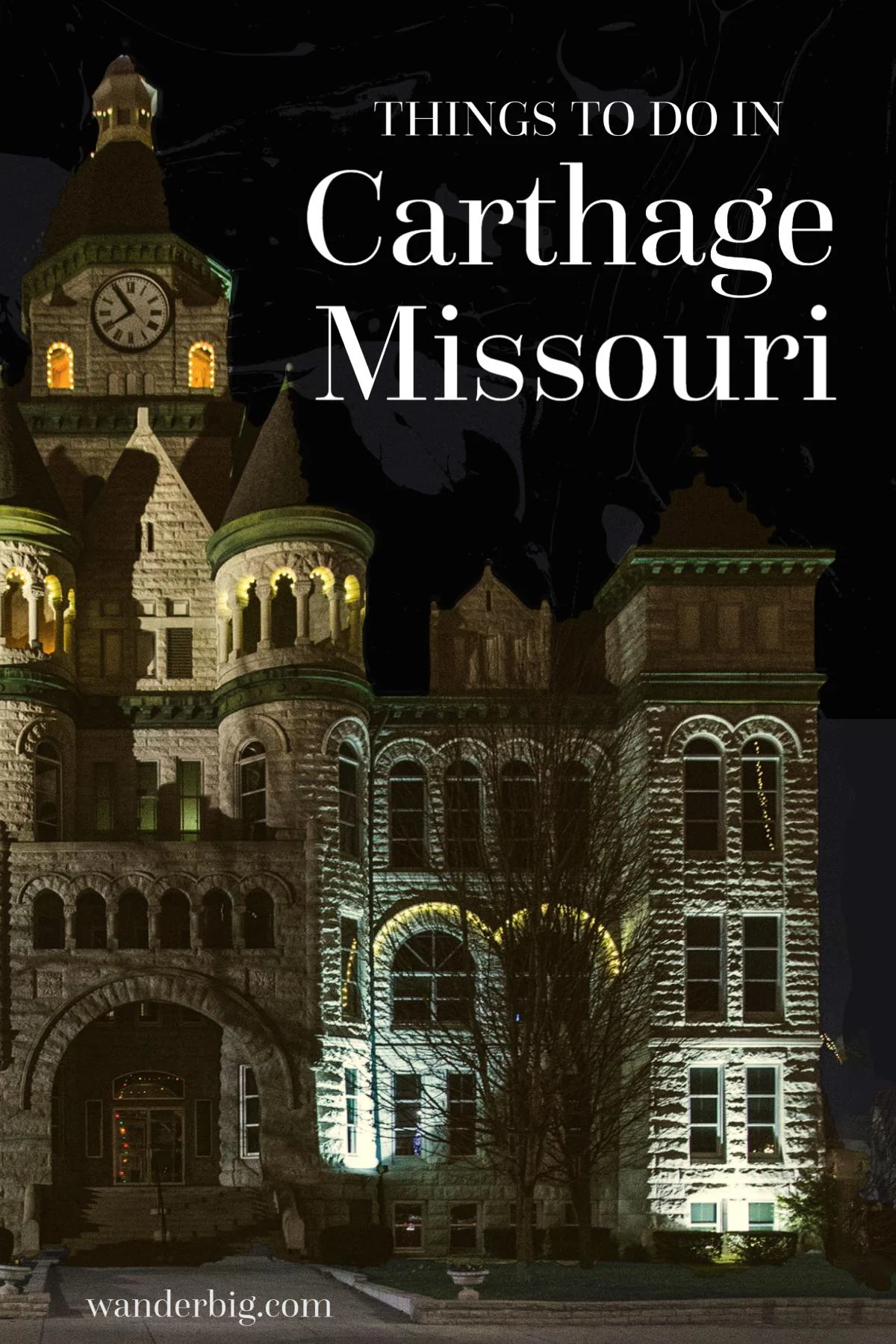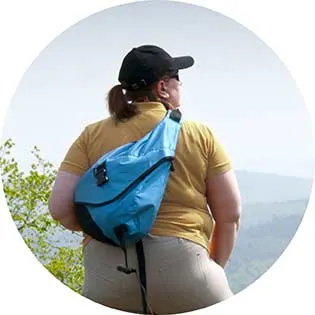 Lynli Roman's unique approach to travel is informed by decades of experience on the road with a traveling family and, later, years spent as a solo international traveler. When she's not writing about Seattle from her Pike Place Market apartment, Lynli writes on-location while conducting hands-on research in each destination she covers. Lynli's writing has been featured by MSN, ABC Money, Buzzfeed, and Huffington Post. She is passionate about sharing information that makes travel more accessible for all bodies.