For many travelers, Chile is synonymous with Patagonia, but this 2,500 mile long country has so, so much more to offer than just the wonders at its southern tip.
In 2019, I spent 3 months exploring Chile. My trip extended from tip-to-tip, with time spent in Patagonia, Chiloe Island, the Atacama Desert, Coastal Arica, and the mural filed streets of Santiago and Valparaiso. I worried that as someone who doesn't like to hike or backpack, I'd be bored in Chile. Boy was I wrong!
Things to Do in Chile (that aren't hiking)
Here are a few of the most interesting things to do in Chile, based on my 3 months of slow-travel from south to north:
⭐ See the Street art of Valparaiso
Can I be honest with you? The street art of Valparaiso changed me. It was a profound experience, unique to the personal growth that comes through travel.
Tips for visiting Valparaiso:
🚌 Avoid a tour. Unless you are really crunched for time, I recommend going and staying a night or two in Valparaiso. There's so much to see and do! A tour group from Santiago will provide only a drive-by. Instead, take a bus from Santiago to Valparaiso.
🚋 Ride the funiculars! Valparaiso is a crazy-steep city built into a dramatic coast. Many tourists don't know, though, that elevators climb the hills every few minutes! Riding the (recently revitalized and renovated) funiculars is a fun tourist experience and means you can do all your exploring downhill.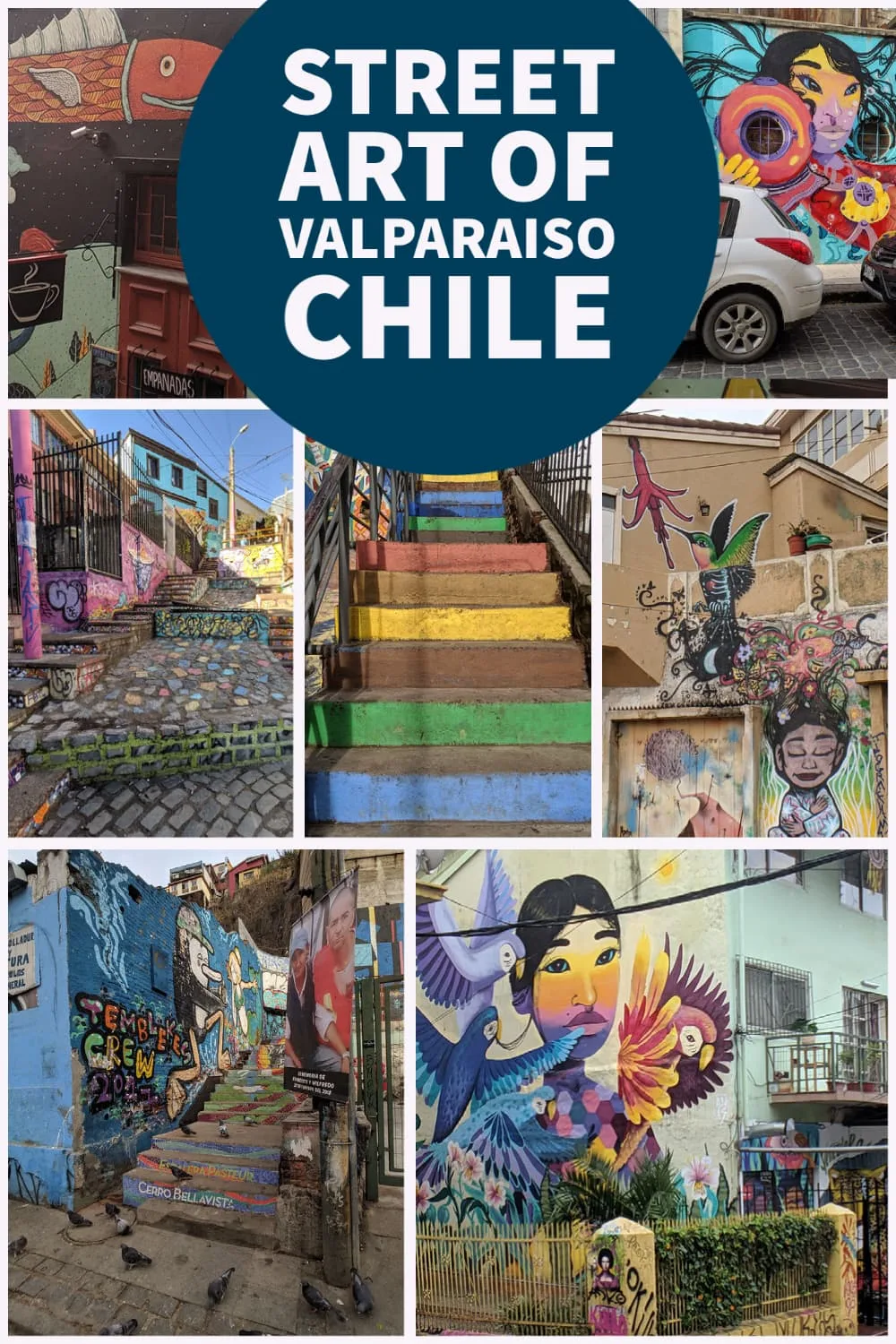 During my 5 days in Valparaiso, I did something I've only done in one other city: get lost on purpose.
Like Florence, Italy, wandering through Valparaiso is immersive. Murals are on nearly every surface, every building, stoop, and staircase. The art, which unapologetically features POC and plus-size bodies was a stark contrast to the thin and white bodies seen in American and European art.
The hills surrounding Valparaiso offer some spectacular views from a variety of locations. It's also known for its unusually stacked houses, which were built to handle the city's steep terrain. Valparaiso sightseeing is a very popular tourist activity!
The nightlife in Valparaiso is more lively than in most other cities in Chile- but be aware that crime is also higher in this seaport city. Exercise good traveler safety here.
⭐ Explore Santiago
With a population around 6 million (for comparison, New York City boasts a population of 8 million) Santiago is a big city by any standard. As a result of Santiago's imposing landscape and proximity to culture, nature, and sea, visitors worldwide flock to the city. Snow-capped Andes Mountains on the horizon of the city remind me of Seattle, back home. Different neighborhoods in Santiago offer different vibes.
Santiago Museums
If you love arts and culture, then Santiago (and nearby Valparaiso) is your place in Chile. Make sure to visit the many museums in the area. There is a museum dedicated to beloved Chilean poet Pablo Neruda, the La Chascona Museum House, which is built within Pablo Neruda's whimsical former home.
The Museum of Precolumbia Art, in Santiago, is honestly the most beautiful museum I have ever visited. (While major museums in Europe have architecture rivaling this structure, the skill with which artifacts are displayed in this museum is absolutely jaw dropping)
Santiago is a great city to visit because of its many architectural wonders. Be sure and see the Metropolitan Cathedral. The stunning neoclassical cathedral was completed in 1541.
Also, don't forget to stop by the artistic Bellavista district while you're in town. Antique houses and colonial mansions coexist with galleries, cafes, and boutique shops in this charming neighborhood. It's a unique experience and a fascinating location to explore.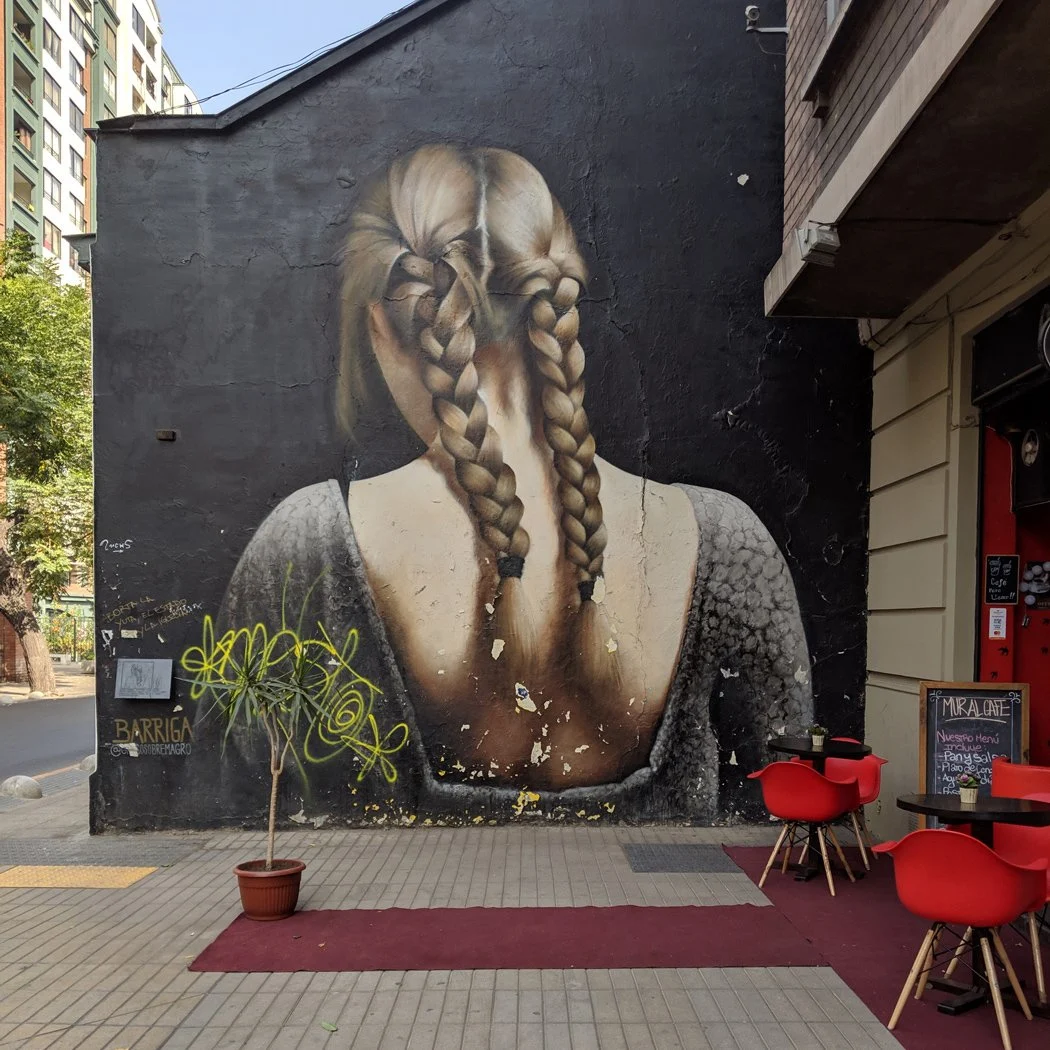 ⭐ Stargaze in the Atacama Desert
As the world's driest place, the Atacama Desert is a popular tourist destination (too popular, in my opinion).
The night sky from this location, however, is truly incredible. The Atacama Desert in Chile is a fascinating place to visit. Massive salt flats, wind-sculpted dunes, and even volcanoes can be found here.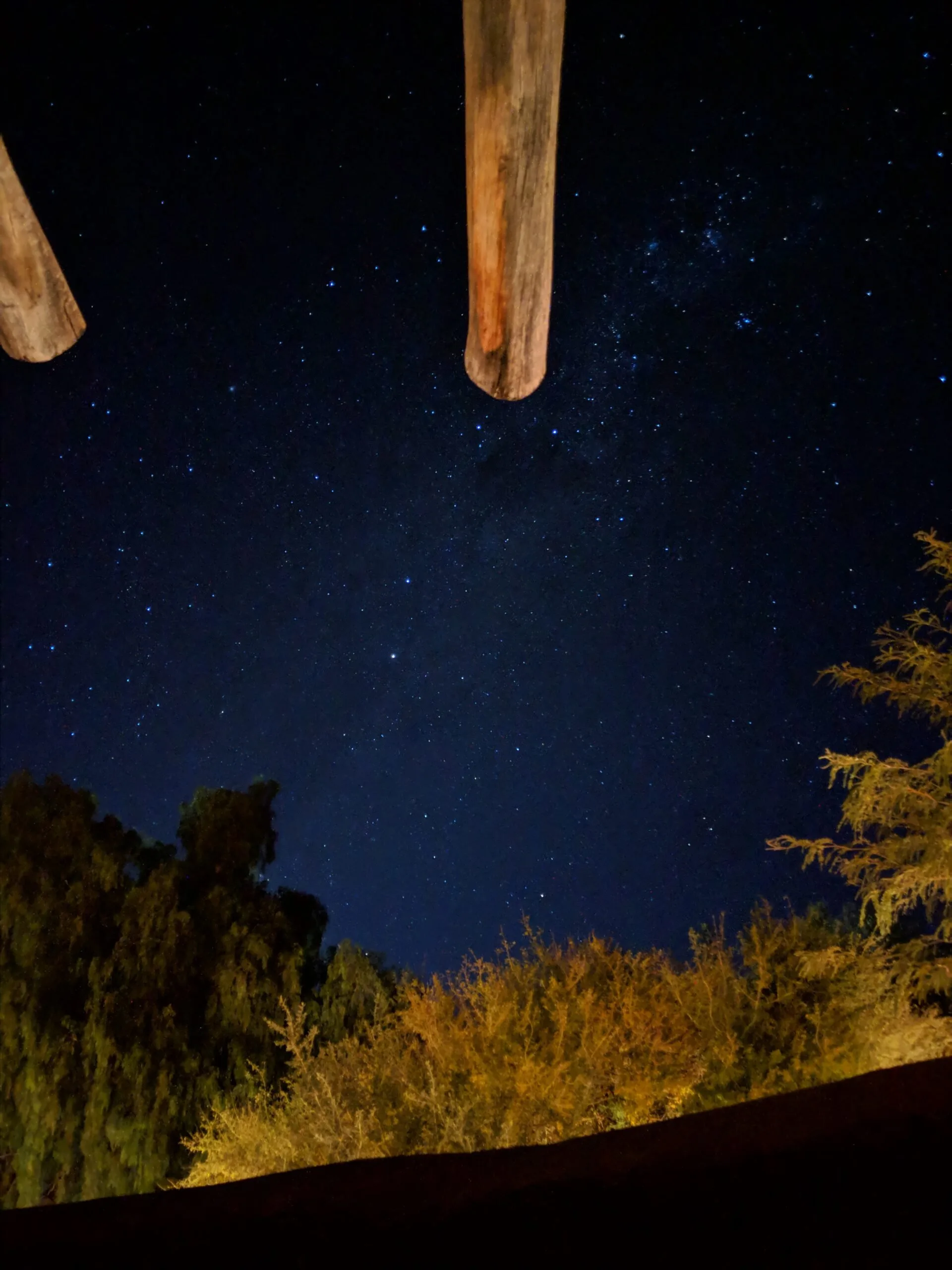 International observatories are scattered throughout the desert. Some are open to the public.
Tours are departing constantly from San Pedro de Atacama, Chile, where you'll find lots of lodging options and more bars than you could visit in a month!
Things to know about San Pedro de Atacama
💡 Budget for Tours. Unless you can fork over big bucks for an all-terrain rental vehicle to get yourself lost in the desert, you'll have to book guided tours to see the features of the nearby desert.
💡 You will be approached in the street constantly by tour companies in San Pedro de Atacama. Ignore them. I did a ton of research and booked my tours through a company with superb reviews tucked away in a little market. They're Flamingo Travel Agency and you'll get the best rate by booking in person after you arrive in town, not online (P.S. there's a cash discount)
🌕 Avoid visiting on a full moon. If stargazing is your main attraction to the Atacama desert, keep in mind that stargazing tours are canceled for about 10 days when the moon is full, waxing gibbous, or waning gibbous.
For more tips on visiting the Atacama desert, see my posts: One Week as a Digital Nomad in the Atacama Desert and San Pedro de Atacama Expectations vs Realities.
⭐ Explore the Lakes District (Aka Northern Patagonia)
Usually, people who visit Chilean Patagonia head straight to the southern tip of Chile: Punta Arenas, Puerto Natales, and other gateway cities and towns on the edges of vast wilderness areas.
The Lakes District, however, offers incredible travel experiences, equally stunning views, and adventure without the crowds of Patagonia.
Things to do (non hiking) in Chile's Lakes District:
Chiloe Island – This island, known for folklore, witches, and churches (yep, that's an odd combination!) has one of the greatest number of UNESCO sites per acre than any other region in the world. Read my Chiloe Island itinerary and guide to getting there.
Puerto Varas – If you're looking for a fun and unique nature experience in chile without hiking, Puerto Varas, Chile is the perfect place to visit. This charming town is surrounded by stunning scenery. There are plenty of activities and attractions to keep you busy during your stay, from boating and biking to exploring the town's shops and restaurants. And, of course, you can't forget about the incredible views of volcanoes and lakes.
See the Osorno Volcano – The volcano is one of the most active in Chile and offers a great view of the surrounding area. The eruption of the volcano in 2015 was spectacular and the lava flows are still visible.
Petrohue Waterfall – With 18,000 google reviews averaging 4.8 stars, this is a must-see activity in the Lakes District. The well-maintained park has been curated so that it is mostly accessible to visitors with limited mobility. The waterfalls are surrounded by a lush forest of ancient tree ferns, mosses, and lichens.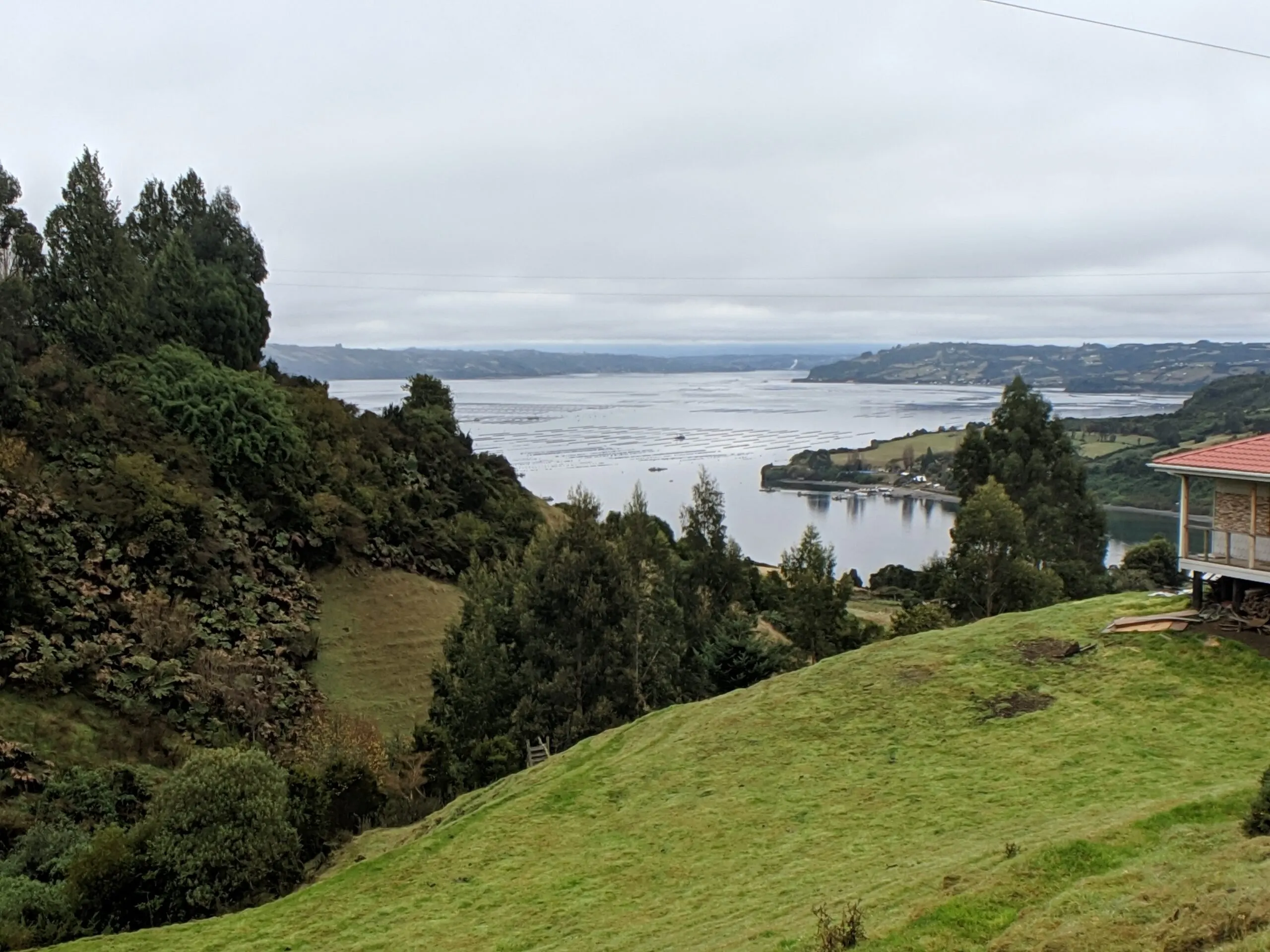 ⭐ Take a sip of Chile's Rapel Valley Wines.
The Rapel Valley in Chile is a must-see for wine connoisseurs. Colchagua Valley is located in Rapel Valley's far southernmost reaches. The region has developed into one of the most significant wine-producing centers. Iconic red wines are produced here. If you like Malbec, Syrah, and Carmenere as we do here, you'll be in for a treat. For more about Chilean wine and foods you should try in Chile, see my guide to Chilean Food & Drinks for Tourists.
From October to May, the best months to go wine tasting are. Wineries are open year-round, but not all of them.
⭐ Enjoy Chile's Incredible Beaches
Chile has more than 2,500 miles of coastline, making it a great destination for a beach vacation. It's not hard to find a beach town to visit. Pricing for beach-front accommodations in chile ranges from extravagant to modest. I was impressed by how often I could book a beach-front apartment for a reasonable rate. Airbnbs on the Chilean coast are much cheaper than basic lodging in the Atacama Desert!
Vina del Mar
Vina del Mar is one of the country's most popular beach resorts. It is also one of the most expensive destinations within Chile. The boardwalk is full of posh restaurants, fashionable boutiques, and peacocking beach goers. To make Vina del Mar a little more affordable, try out my 4 hacks for saving money on a resort vacation.
Arica
Arica is one of Chile's most popular beach destinations in the north. And it's usually less crowded than some of the other beaches in the area. For those who enjoy surfing, its world-renowned beaches will not disappoint. The year-round temperature averages in the low to mid-sixties, so be aware it's not a tropical beach.
Things to do in Arica include: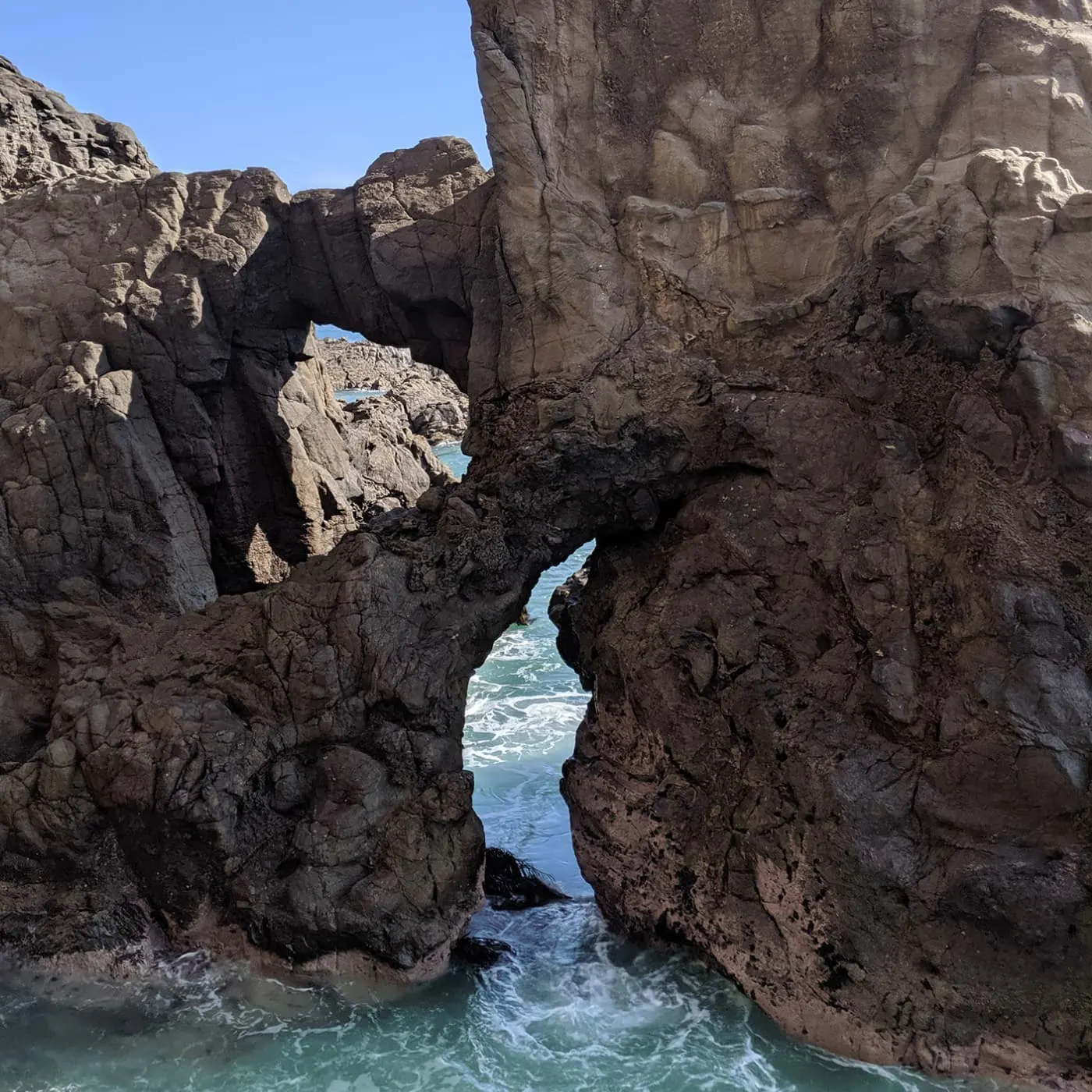 Renaca
If you're looking for a place to spend a lively spring break, go to Renaca. The atmosphere here is lighthearted and carefree. It appeals mostly to young travelers and people interested in Chile's nightlife. There are many beach parties and cheap souvenirs to be found here (both solid reasons that I avoided it during my trip)
One more thing…. Go to the Circus 🎪💫🤹🏽‍♀️
Circus arts are alive and well in Chile.
If you're visiting this country for an extended trip or on a multi-destination gap year travel, you will encounter a traveling circus.
Consider adding a new travel experience: seeing Chilean circus arts to see these masters at work.
This message is inspired by the circus troop that gave me a ride back to town during my one and only experience getting stranded as a solo traveler. They refused payment, and requested instead that I support Chilean circus arts! Read the full story about the time I (briefly) joined the circus here.
Chile is a country with a wide range of options for tourists. With so much to see and do, it's a great place for a long vacation or a weekend getaway. Chile is a country with a lot to offer. It is geographically diverse, with a wide range of climatic conditions. It also has a culture of hospitality, museums, and street art.
n my opinion, Chile is often overlooked as a South American destination. While the Amazon River and popular Rio de Janeiro are both found in Brazil. Argentina has the allure of Buenos Aires.
Chile is one of the world's most geographically diverse countries. Chile is no stranger to a wide range of climatic variations. Patagonia's southern glaciers are (still) actively growing. 1 The Atacama Desert, the world's driest place, covers a huge expanse of the north. You'll find plenty of sandy beaches on the pacific coast and you can explore the lush greenery of the Valdivian temperate rainforest. Add all that natural wonder to a culture of hospitality, museums of cultural and historical treasures, and vibrant street art and you've got a vacation destination well suited for any traveler.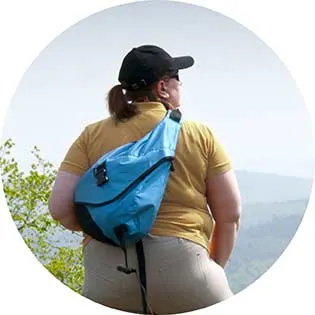 Lynli Roman's unique approach to travel is informed by decades of experience on the road with a traveling family and, later, years spent as a solo international traveler. When she's not writing about Seattle from her Pike Place Market apartment, Lynli writes on-location while conducting hands-on research in each destination she covers. Lynli's writing has been featured by MSN, ABC Money, Buzzfeed, and Huffington Post. She is passionate about sharing information that makes travel more accessible for all bodies.
Sources
National Geographic. https://www.nationalgeographic.com/travel/article/perito-moreno-glacier-collapse-video-argentina-patagonia-spd [↩]