Many of the world's best travel destinations for artists are located within the European Union. In this post, I share 5 of my best itineraries for traveling in Europe as an artist, including artists' itineraries for Madrid, Amsterdam, Florence, Paris, and London.
No matter which part of the continent you plan on visiting, Europe's museums boast some of the most breathtaking art on the planet. Influential art styles such as impressionism, surrealism, and expressionism originated in Europe. Whether you want to see classical works, ponder contemporary creations, or ogle ancient architecture, there is a European destination perfect for filling your itinerary with beauty and inspiring your own creative practice.
In this post, I'll share with you 5 of the best cities in Europe to nurture your inner artist:
Madrid for Artists: Things every artist should do in Madrid
In Spain's bustling capital city you'll find three of the most famous art museums in the country- and the best part? They're all within walking distance of one another! Madrid's "Golden Triangle of Art" is made up of the Prado Museum, the Reina Sofía National Art Center, and the Thyssen-Bornemisza National Museum.
Tour the Prado Art Museum
Each of these iconic museums caters to different tastes. The Prado, which has been open for two hundred years, tells the country's history through its works. See for yourself how Spanish art has evolved from the religious paintings of the Gothic Age through the Romanticism of the 19th century.
Wander through the Modern Art at Reina Sofía
In contrast to the Prado, the Reina Sofía only opened its doors in 1990, and its exhibitions display works of the more recent past, all the way up until 2021. Their exhibits tell stories of political resistance through art and experimentation.
Study the Masters at Thyssen
Finally, end your visit to the Golden Triangle of Art at the Thyssen. Smaller than the other two museums, the Thyssen has exhibitions of paintings from a variety of famous western painters, among them Picasso, Van Gogh, and Dalí.
Find Inspiration beyond Madrid's Museums
After you have enjoyed the offerings of Madrid's Golden Triangle, you can stroll through nearby Retiro Park for even more artistic inspiration. This 100+ acre park with natural spaces and curated gardens is perfect for reflecting on the art you've experienced or even creating travel drawings and plein air paintings. Madrid is a stunning city perfect for inspiring the artist in you. Wandering through the famous landmarks in Madrid will provide countless opportunities to draw, sketch, or paint a breathtaking scene.
Amsterdam Itinerary for Artists
The Netherlands has produced some of the finest painters in European history. Visit the canal-crossed city of Amsterdam and you'll walk on the very same streets as the storied artists of the Dutch Golden Age. Three main art museums in Amsterdam's downtown are filled with halls of art- vibrant inspiration for any aspiring artist.
Learn from the Dutch Masters at Rijksmuseum
The Rijksmuseum in Amsterdam's museum quarter is home to a number of famous Dutch works, such as The Milkmaid by Johannes Vermeer and The Nightwatch by Rembrant van Rijn. This museum specializes in Dutch art, and its expansive collection spans from the medieval age until modern times.
Immerse yourself in the Art at the Van Gogh Museum
Once you have dedicated a day to the Rijksmuseum's extensive works, you can narrow your focus to the impressionist art in the Van Gogh Museum located a mere five-minute walk away. Learn about Van Gogh's artistic journey through his drawings, writings, and paintings, and see other works created by his peers.
Walk through the Stedelijk Museum
If you've had enough of Dutch history for one trip, located right by the other two museums is the Stedelijk Museum, which showcases contemporary art from 1880 up to modern day. Their collections highlight international artists and cutting-edge works.
Things to do in Florence for Artists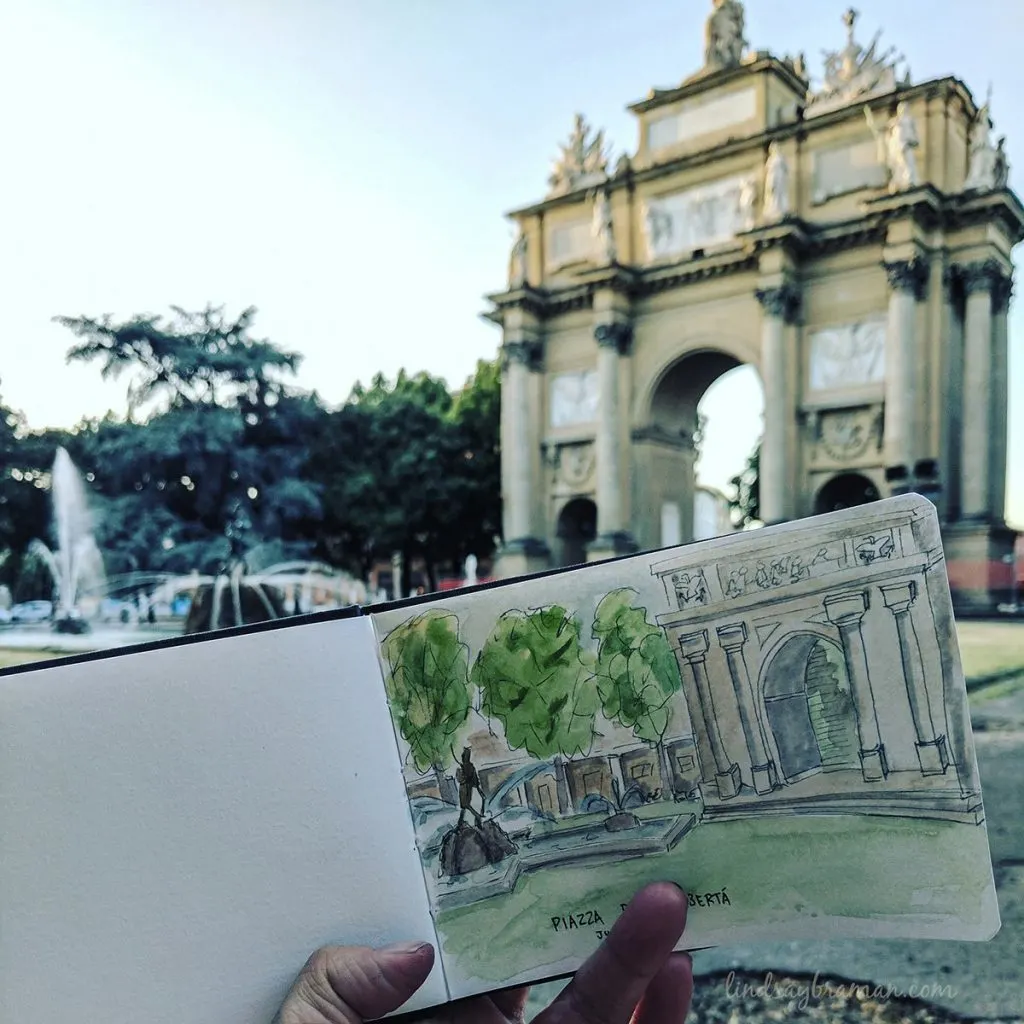 Once the stomping ground for the powerful Medici family, Florence is the perfect city to travel back in time to the Renaissance. Its museums and architecture are monuments to an age when the Medici's money and influence sponsored some of the finest works of the Renaissance period.
Wander in Amazement through the Uffizi Gallery
First, stop at the Uffizi Gallery, where you can see ancient sculptures and busts from the Medicis' own collection, as well as other iconic pieces from the Renaissance era and beyond. This gallery is home to the iconic Botticelli painting, The Birth of Venus. The building is a work of splendid Renaissance art itself.
Wait your turn to get into the Academia Gallery
Located a one-kilometer walk from the Uffizi Gallery is the Accademia Gallery, (locally known as La galleria dell'accademia di firenze) famously home to Michaelangelo's David. The gallery also houses works from other notable Italian painters of the Renaissance.
Experience the Duomo firsthand
Complete your tour of the Medicis' Florence with a trip to the Duomo, the famous cathedral that combines Gothic and Renaissance elements and contains intricate fresco paintings. This structure is the most defining physical feature of Florence's landscape and cannot be missed!
Personal Note: My trip to Florence was when I fell in love with solo travel. I will always and forever recommend booking plenty of time in Florence, packing a sketchbook travel art supplies in your day bag, and spending hours wandering this art-filled city
London: An Itinerary for Artists
The great part about touring London as an artist is that some of its largest art galleries have free entrance to their expansive and diverse collections.
Let your Imagination Explore the Tate Modern
The Tate Modern in Bankside has a free collection route of rotating exhibitions that can change or inform the minds of museum visitors. While many of London's attractions tell stories of past centuries, the Tate Modern collection is more representative of the present day.
Find inspiration in the Old Masters at the
National Gallery
The National Gallery in Trafalgar Square, which also has free admission, houses some classic works from famous names like Hans Holbein the Younger and Jan van Eyck, whose much-analyzed painting Arnolfini Portrait is on display in the collection.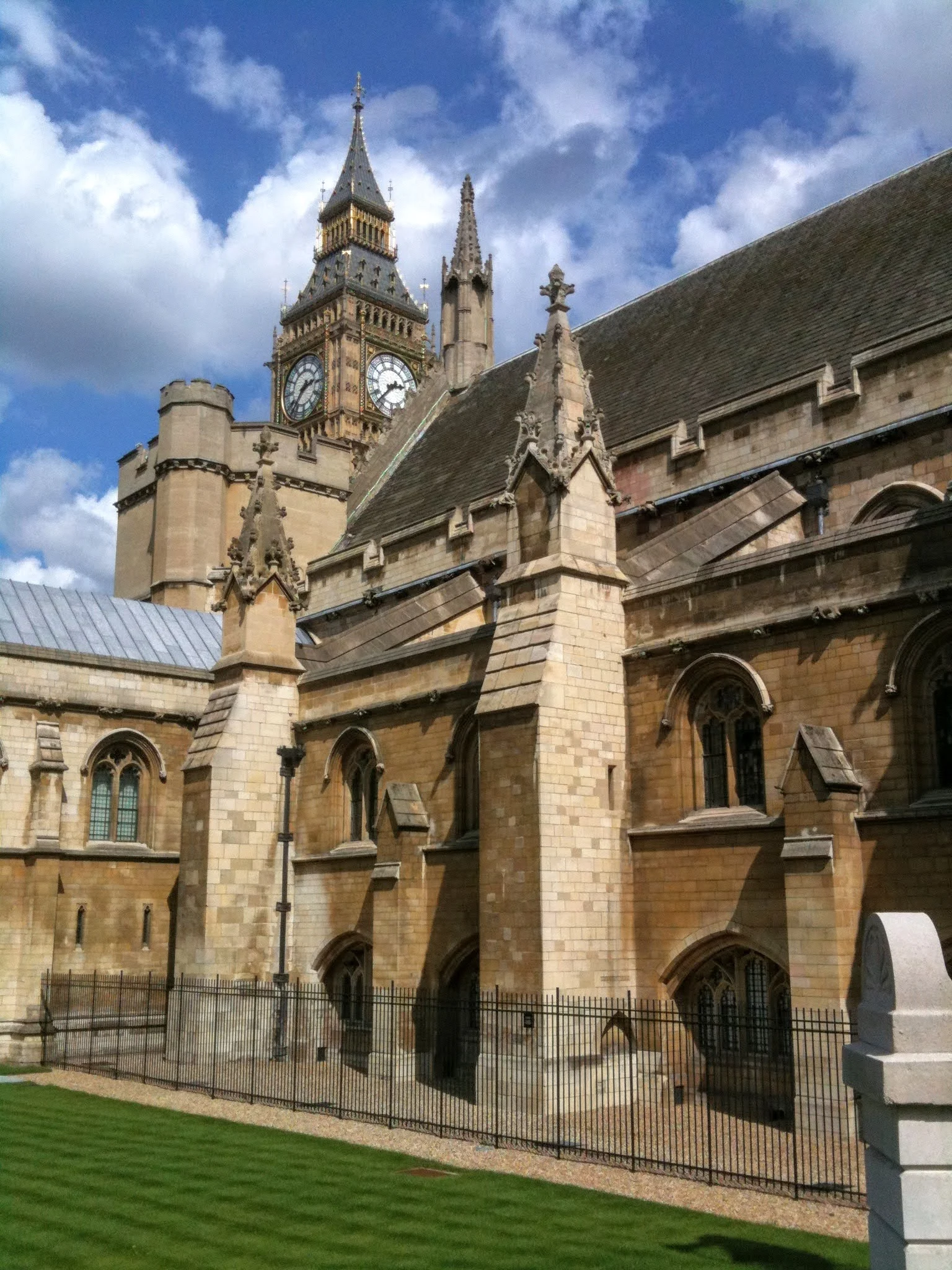 Honor the Past at Westminster Abbey
and
Kensington Palace
Aside from the galleries, historical landmarks like Westminster Abbey and Kensington Palace are worth dedicating a day or two for their architectural splendor. Personally, during my visit I found Poet's Corner, a section of Westminster Abby where well know creatives of the past were buried to be uniquely inspirational. There's no cozier place to be on a typical rainy London day than in a gallery, and these impressive collections make this city an essential attraction for artists.
Explore beyond the City
As an artist, the creative benefits of travel often blossom when I explore beyond the boundaries of major cities. Large cities like London tend to be globalized- that means they're easy to navigate, inclusive, and international, but may miss some local flavor.
If you're visiting London as an artist, consider exploring a bit further. It's easy to get from London to Cornwall by train. There, you can enjoy time emulating famous artists and spend some time plein air painting along the iconic waterfront or heat to the town of St Ives to explore Tate St Ives, an internationally known art gallery.
How to Visit Paris as an Artist
Come on, you didn't think I'd leave this one off, did you? In my opinion, Paris is the best city to inspire artists- so I saved it for last. Even one day in Paris, if you invest your time well, can deeply influence your art for years to come. If you can only go to one city, my vote goes for visiting this one.
Take a Self Guided, Self Paced tour of the Louvre
The Louvre is of course one of the most extensive and iconic art museums in the world, housing masterpieces like the Mona Lisa and the Venus de Milo. Visiting the Louvre can take up an entire day for an art lover.
As an artist, avoid guided tours- especially of this massive museum. Instead, find an audio guide online or through the museum's information services and take yourself through the museum at your own pace. Give yourself space to write, sketch, or just be mindful in the space- it's ok if you need more than one day to see the Lourve.
Explore Paris's Impressionist Movement at the Musée d'Orsay
Aside from the Louvre, which is an obvious must-see, there are other exciting destinations that this city has to offer. The Musée d'Orsay, housed in a former railway station on the left bank of the River Seine, has a large collection of impressionist paintings, an art style that originated in Paris.
See art in Action at Rivoli 59
An artist looking for a connection with other living, breathing artists during their artist's pilgrimage to Europe may find one on the Rue de Rivoli in the workshop/gallery/concert space Rivoli 59. This creative space was born out of an abandoned building that was taken over by artists. Today, it (legally!) houses 30 artist studios. You can even apply for a residency yourself! Their mission is to create democratic access to unique and boundary-pushing art.
Final Tips for Visiting Europe as an Artist
Stay on the beaten path

. For an artist's first time traveling to Europe, the most obvious destinations are often the best destinations. There's nothing wrong with seeking to understand the classics before curating a style of your own. These cities inspired famous artists of the past for good reason.

Decide whether you'll go "deep" or "wide".

You won't be able to see all the amazing art the E.U. has on display, so avoid disappointment by deciding whether you want to see lots of eclectic art or structure your trip around studying a specific movement or period of art. When deciding your own artistic pilgrimage through the continent, it's important to bear in mind which kind of art you're prioritizing seeing, or if you're curating a diverse mix.

Travel at a slow pace.

Growth as an artist requires

patience and mindfulness- which is hard to do when you're rushing through a museum so you can catch your flight to the next city! Instead, slow down and savor. It's also helpful to decide on a few or even just one location to hone in on. When you stay in a city longer, you absorb more than what was just on your immediate checklist. It's better to stay multiple days in one location to get a feel for it than it is to cover as much ground as possible.
Many art museums offer free and reduced entrance rates. Plan your visit ahead, because some museums have free entrance days, or free entrance at specific hours. Others also offer discounts if you are a student or younger than 25. Check out their websites in advance to see how you can visit galleries and museums on a budget.
Hint: If you've recently taken (or taught!) an art class at a university, community college, or even primary school, take your school ID card! In many museums in Europe, a student or teacher ID entitles you to deep discounts on admission.
Most importantly, talk to other artists you meet! Europe's art scene is not just a fixture of the past, and there are creators in every city who are experimenting with new mediums and styles.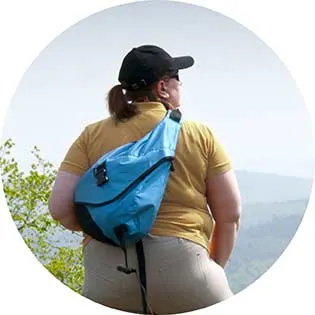 Lynli Roman's unique approach to travel is informed by decades of experience on the road with a traveling family and, later, years spent as a solo international traveler. When she's not writing about Seattle from her Pike Place Market apartment, Lynli writes on-location while conducting hands-on research in each destination she covers. Lynli's writing has been featured by MSN, ABC Money, Buzzfeed, and Huffington Post. She is passionate about sharing information that makes travel more accessible for all bodies.