As an avid traveler and adventure seeker, I've had the pleasure of exploring some of the most amazing places around the world. Traveling as a digital nomad lets me slow down and get to know a destination intimately. Traveling as a plus size traveler means that I notice- and report on- aspects of a destination that other travel reporters often miss.
While much of anderBig focuses on the mechanics of travel- how to navigate various transportation methods, figure out the best places to stay, and get prepared with the right luggage and packing lists, in this section, you'll find my destination-centered content.
South America
I spent the better part of a year slowly traveling and writing my way through South America. In this section, you'll find articles focusing especially on Chile, Argentina, and Peru. One article introduces Chilean cuisine, from popular foods like hot dogs and french fries to lesser-known regional delicacies. Another article highlights the overlooked capital city of Santiago and provides first-time tourist-centered information on its various neighborhoods.
In this section, you'll also find suggestions for exploring Peru and Chile beyond their most famous attractions, such as visiting chile beyond Patagonia or where to go after Machu Picchu. Some articles delve into unique travel experiences, such as trying Chifa cuisine in Peru, joining a traditional Pachamama meal in Ollaytaytambo, visiting Quechua weavers in Chinchero, or staying with Uros indigenous group on their floating islands in Lake Titicaca.
Seattle
I lived in the heart of the Pike Place Market neighborhood for 6 years. WanderBig evolved from my desire to share the hidden gems and local secrets with visitors to the city!
In this section, I share about Pike Place Market's Secret Garden, a hidden gem that most visitors miss. Then, you'll learn how to enjoy Pike Place Market in the rain, so you can make the most of your visit no matter the weather. For those on a budget, don't worry, I've got you covered with my guide to budget-friendly tips for Pike Place Market.
If you're looking to explore the best of Pike Place Market, our list of the 15 best things to do in 2023 will ensure you don't miss out on anything.
If you're looking for activities beyond Pike Place Market, read about free and cheap things to do in Seattle. Come with me to Freeway Park, out to hike the Gnome Trail, or just head to South Lake Union, one of Seattle's hottest neighborhoods.
The vast majority of Pike Place Market visitors walk right past one of my favorite free things to do at Pike Place Market:…
I've learned to appreciate the wet darkness of winter in Seattle. It means days pass a little quieter in the strip of downtown…
For four years, while I was in graduate school, I lived in the Pike Place Market and attended a school nearby. On grad-school…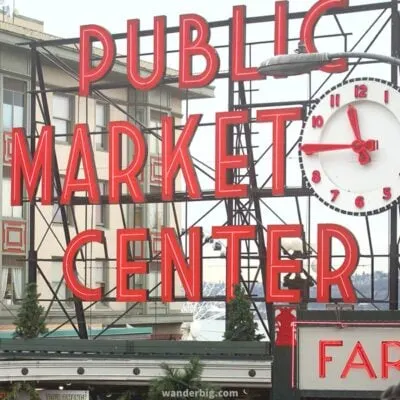 I once read a viral list of "must do" things to do in Pike Place Market that left me, a local, thinking that…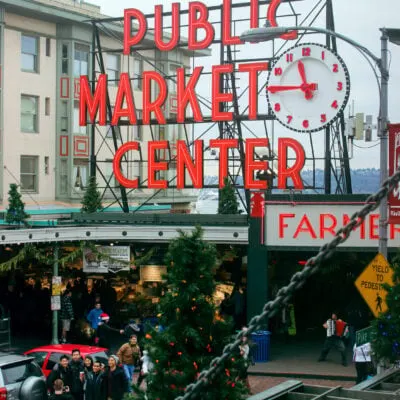 Christmas is my favorite season at Pike Place Market. As Christmas approaches, my friends and I often gather in Pike Place Market to…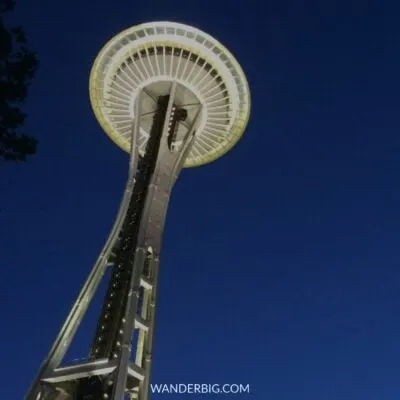 Seattle is an incredible place to visit, but it's not cheap. With basic hotel rooms starting at $200 per night, budgeting for an…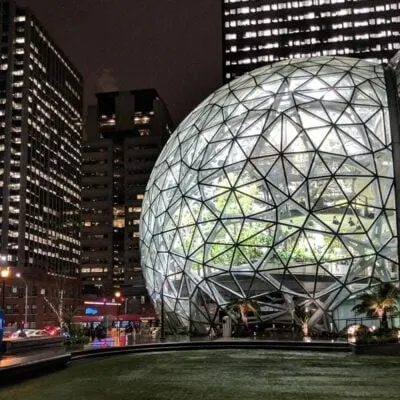 South Lake Union is a hot urban neighborhood in Seattle. South Lake Union is only a few steps from iconic Pike Place market…
Sometimes I need to break up my routine and switch up my study or work spaces. A change of scenery and a little…
USA (beyond Seattle)
In this section, you'll find travel ideas for the United States beyond the PNW. These articles offer a one-day itinerary for 15 things to do in Joplin, Missouri, for those planning a road trip along Route 66. It covers historic landmarks and local eateries, as well as Joplin's natural beauty at Grand Falls. This section also provides guides for visiting Red Oak II, a Missouri ghost town turned art gallery, and insider tips for visiting Soulard Market in St. Louis. For off-the-beaten-path travelers, you'll find tips for thriving in humid travel destinations, packing for Hilo, Hawaii, and camping in East Glacier National Park with young kids.
Eastern Europe
I think Eastern Europe is woefully underrated as a travel destination! It's easy to navigate, brimming with culture, and offers the safety of traveling within the European Union.
In this collection of articles about my expereince traveling alone in Eastern Europe, I'll be taking you on a journey through beautiful and "exotic" destinations in Eastern Europe- like Transylvania! As someone who loves to travel solo, I've discovered that this region is particularly suited for those of us who like to explore on our own. From the charming city of Zadar, Croatia to the fabled land of Transylvania in Romania, these destinations offer a unique blend of history, culture, and natural beauty that is simply unmatched. So, come along with me as I share my adventures and insights on the best cities, activities, and foods to try in these incredible places. Let's get started!
Europe
As a travel blogger, I have had extensive opportunities to travel to some of the most incredible places in Europe. In this collection of articles, I've shared my personal experiences and recommendations for what I think are some of the best destinations for artists, budget traveler, solo traveler, and more. Whether you're looking for tips on what to do in Zadar, Croatia, how to get to Lokrum Island, or the best souvenirs to bring back from Italy, I hope you find some inspiration for your next European adventure.