One thing I love about slow travel is the opportunity to explore destinations more thoroughly. While folks with only two or three days in a major city hit the same few well-promoted tourist attractions, slow travel (spending anywhere from a week to several months in a city) means that I have the opportunity to explore a little deeper, often finding my way to obscure spots or local-favorite destinations. In Budapest, my favorite slightly off-the-beaten-tourist-track destination was the Budapest Zoo and Botanical Garden.
If you're an American traveler, you might be wondering if the zoo in Budapest is worth visiting. After all, aren't there zoos essentially everywhere in the world? And aren't zoos mostly for kids? While it's true that every major city hasn't a zoo, the Budapest zoo stands apart and it is the unique stand-out features of this centuries-old zoo that make it worth visiting.
For typical American travelers, the list of things to do during your time in Budapest likely covers ruin are bars, the central market, parliament, and a thermal bath or two. A trip including these highlights would be a solid way to fill your Budapest itinerary, perhaps before venturing onward to Romania or Transylvanian Cities via Eastern European train. If you have a bit more time to kill in Budapest, however, you should consider visiting the Budapest Zoo and Botanical Garden.
My Trip to the Budapest Zoo
The Budapest Zoo was the highlight of my solo trip to Budapest- I quickly discovered that it is so much more than simply a zoo! In fact, I found the animals to be almost secondary to the experience of visiting the gardens and art nouveau buildings of the Budapest Zoo.
While I'll admit to being an animal lover (and spending far more than most travelers visiting the range enclosure of free-range bunnies!), what I really loved about this zoo was the stunning architecture and botanical exhibition.
See, in Budapest, the zoo not only shares grounds with the botanical garden- but also the zoo features a large number of unique buildings with stunning architecture unlike anything I'd ever seen before. The the zoo in Budapest's nouveau buildings were designed by Kornél Neuschloss and Károly Kós. While the zoo in Budapest is not the oldest zoo in the world, it does rank up there with the best of them. The thing that is so unique about this old zoo, however, is that they did not demolish their building as zookeepers adapted to more modern and humane zookeeping practices.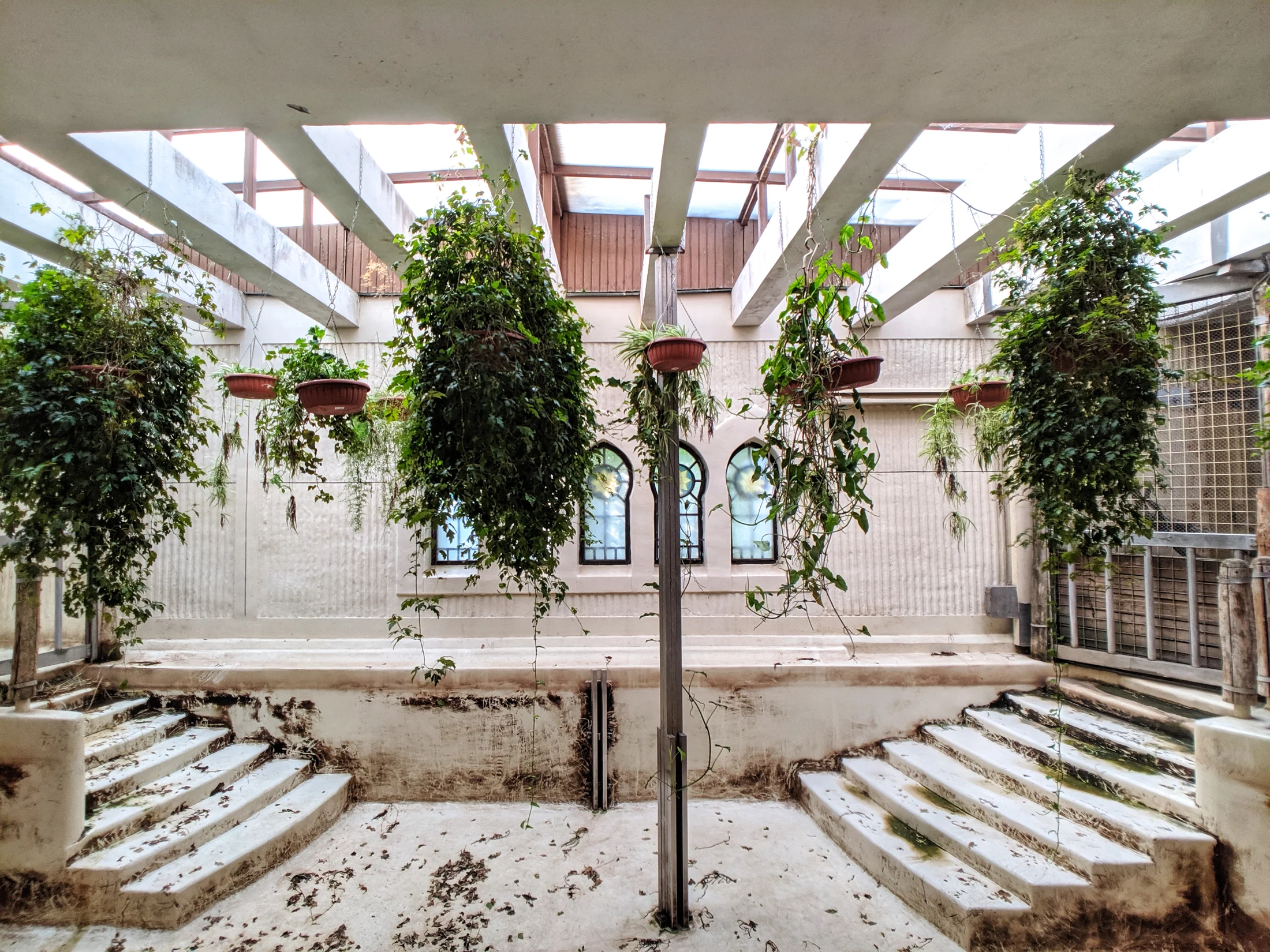 While many zoos of the 1800's featured incredible architecture displayed in their animal enclosures, most of these buildings were demolished because they did not accommodate modern to keeping practices (in which animals are given more space to roam and less time confined to cages). Rather than demolishing buildings that housed animal cages, the Budapest Zoo was able to modify its existing structures to keep the incredible architecture fully intact and enjoyable to visitors while adapting to the needs of the zoo's full-time residents, the animal.
Today, the oldest buildings have been converted to function as viewing rooms for visitors to look out into enclosures to see animals, to be used for storage, or- in one unique example pictured here- converted from a cage to a greenhouse!
The Elephant House at the Budapest Zoo
Perhaps the most iconic building from the Budapest Zoo is the elephant house, which resembles an ornate mosque. While it once housed elephants in confined stalls, it is now primarily a facility from which visitors can view elephants that are grazing outdoors nearby, and where elephants can enter to find shade and shelter from rain.
Even if the elephants don't make an appearance during your visit, the elephant house at the Budapest Zoo is a phenomenal destination for photo taking in Budapest and can provide an Instagrammable and unique backdrop for your photos (whether you're hustling to become a travel influencer or just trying to take better pictures of yourself while solo traveling). One unexpected reason that the Budapest Zoo is worth visiting is access to the unique photography backgrounds that will stand out from the overused and over-popularized photo backdrops near the city center, ruin bars, parliament, Fisherman's Bastion, and thermal baths.
PRO TIP: For the best photography opportunities, go to the zoo first thing in the morning or just before close. You'll find less crowds and, if you're lucky, golden light streaming through the park.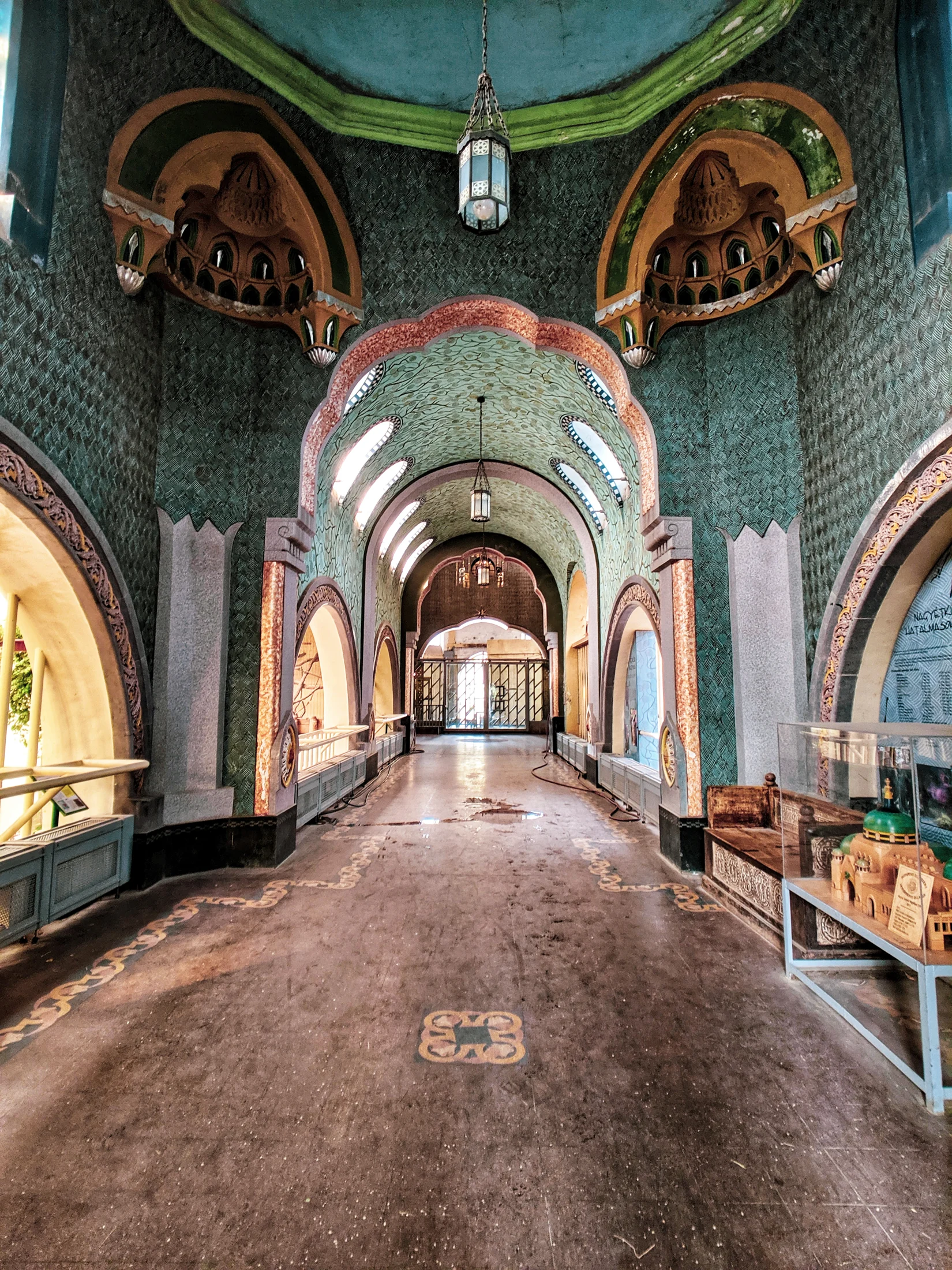 Getting to the Budapest Zoo
The Budapest zoo is incredibly easy to access – even for travelers who don't have a car. Because of its convenient location across just behind the Museum of Fine Arts and only a few steps from Vajdahunyad Castle, you'll probably already be within a stone's throw of the Budapest Zoo at sometime during your visit. Plan your trip using Google Map's Location for the Zoo and the English version of the Zoo's official website.
Admission to the Zoo in Budapest.
Admission varies by ticket type, with a full price adult ticket priced at about $10 USD at the time of this writing. One of the most affordable tickets for access into the Budapest Zoo can be purchased by showing the cashier at the entry gate a student ID.
I was so glad when I planned my Eastern European trip, that I still had one credit left before finishing my Masters degree, and thus still had a valid student ID. (If you have a student ID, always travel with it! I suspect my student ID earned me a tuition hour's worth of discounts during my months in the Hungary and Romania!)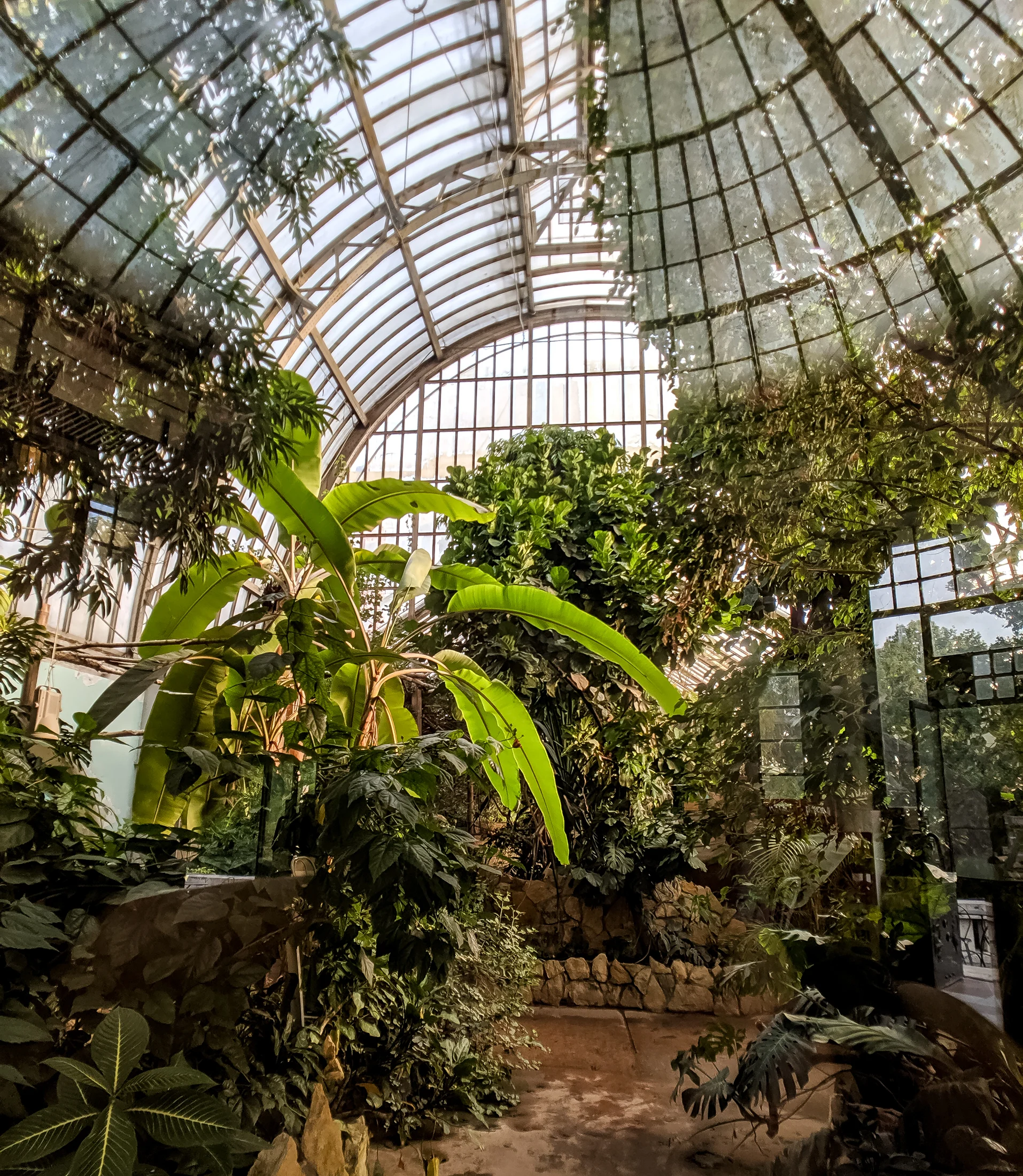 Who would like the Budapest Zoo
I'd be exaggerating if I said the Budapest Zoo is a great travel destination for everyone, but it truly is a widely appealing thing to do in Budapest.
If you don't like animals, you'll probably enjoy the architecture and if you aren't awed by the incredible architecture ranging from neoclassical to Hungarian ethnic, the plants in the greenhouses and botanical exhibits may still woo you into being a fan of the Budapest Zoo. Because of these multifaceted aspects of the Budapest Zoo and Botanical Garden, it's a fun destination for almost any type of traveler.
Family travelers will love the zoo aspect and solo travelers will enjoy the unique space to roam through the exhibits at their own pace. The zoo in Budapest is an ideal destination for group travel, since it has so many different appeals, and especially great for people scouting for amazing photography backdrops in Budapest.
Is it worth visiting the Zoo while in Budapest?
In summary, if you are planning a visit to Budapest and have a few days to explore the city, I would highly recommend adding this destination to your list of things to do in Budapest. While the zoo is probably not a destination that should bump prime destinations like the thermal baths or Parliament from your sightseeing list, this zoo is, in itself, is a site in Budapest worth visiting because of the animals, architecture, and botanical exhibits.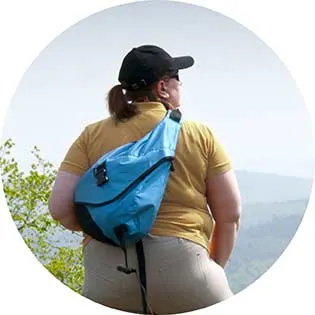 Lynli Roman's unique approach to travel is informed by decades of experience on the road with a traveling family and, later, years spent as a solo international traveler. When she's not writing about Seattle from her Pike Place Market apartment, Lynli writes on-location while conducting hands-on research in each destination she covers. Lynli's writing has been featured by MSN, ABC Money, Buzzfeed, and Huffington Post. She is passionate about sharing information that makes travel more accessible for all bodies.