As I spent 2020 grounded in my home in Seattle, I began to write more and more about the adventures I'd taken in my home city and the neighborhoods, parks, fountains, and destinations I love.
Below, you'll find all of my Seattle related articles listed with thumbnails and short descriptions. Via this listing you can find some of my best Seattle related content: including detailed guides to the best at Pike Place can offer, secret art and wading pools under the shadow of the space needle, a mural walk I personally designed based on my urban exploring during my daily commute, and even some hints for visiting the Seattle Amazon campus as a tourist.
If during your visit to Seattle you'll have a car, consider the following Seattle day trips. Just a short drive from the city- and occasionally a ferry ride as well – these destinations offer a get away from the urban environment to enjoy the best Seattle day trips in the Pacific Northwest.

There's no shortage of things to do in the Ballard neighborhood of Seattle. This storied neighborhood is home to quirky shops, museums, bars, and restaurants, Seattle's second most famous farmers…
Seattle is a wonderful city and an amazing travel destination for couples looking for a romantic getaway, families seeking to spend some time together, friends on vacation, and anyone looking for a fun outdoor experience. As a result, the city is booming with shops, hotels, restaurants, a string of music clubs, and many tourist-friendly attractions.
However, not far from the city center, Seattle is adjacent to mountain ranges, quirky hiking trails, quartz crystal mining areas, intriguing sceneries, and national parks filled with wildlife. Because there is so much to do, you may find it challenging to maneuver your way through the city, visit the parks during peak season, and explore Seattle's offerings in a way that maximizes your time in the city. For that reason, a good travel itinerary is essential to a trip to Seattle and how they can make your vacation go more smoothly.
Seattle Itineraries Can help you Save Time and Money
Traveling in Seattle on a budget is a challenge, it's an expensive city! With pricey hotels, lack of efficient planning for your trip can add up to unnecessary expenditures. A good travel itinerary helps you plan time, travel, accommodation, food, etc. Therefore, an itinerary can help you figure out where you can cut costs, and help you estimate a rough budget to determine whether you can afford the trip and how long you should spend in Seattle. A good itinerary will help you plan how many days to stay, how much to spend daily, and what activities to pursue first- all so you can focus on enjoying your trip.
Of course, no trip is totally predictable- things come up and you may need to change plans or visit other areas before arriving in Seattle. However, an itinerary can help you keep track of your plans and adapt to travel challenges in an organized, less chaotic way. A good plan for how you expect to spend time and money in Seattle can help you determine whether you have the time to divert to other places or change your schedule. An organized itinerary can help your trip to run smoothly with fewer glitches.
Traveling to any new destination, including Seattle, always comes with challenges due to the inherent unfamiliarity with the area- after all, that's why we chose to visit new destinations! A good Seattle travel itinerary reminds us that there's plenty more to do in Seattle than visiting the space needle, riding a ferry, and shopping at Pike Place Market (though I heartily recommend all three). A detailed travel itinerary can help you save time and money, estimate the costs of staying in Seattle, and organize the whole trip. Given these reasons, it is critical to design a comprehensive itinerary covering every step of your journey, from your departure, to your arrival, stay, fun activities and return. Better yet, you can seek help in designing your Seattle travel itinerary from me, a local tour guide who has prepared the Seattle itineraries included here.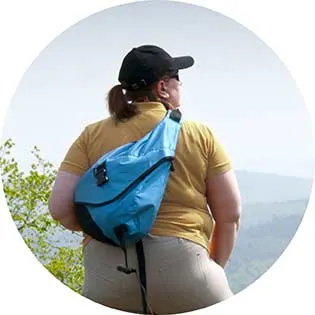 Lynli Roman's unique approach to travel is informed by decades of experience on the road with a traveling family and, later, years spent as a solo international traveler. When she's not writing about Seattle from her Pike Place Market apartment, Lynli writes on-location while conducting hands-on research in each destination she covers. Lynli's writing has been featured by MSN, ABC Money, Buzzfeed, and Huffington Post. She is passionate about sharing information that makes travel more accessible for all bodies.