When I moved to Seattle in 2015, I made the move by driving across the country from my home (then into an Airbnb) in Missouri. It was a 2,000-mile solo road trip, and in many ways, it was the solo trip that eventually helped build the confidence to take on more remote destinations like Patagonian Argentina, the Maramures forest in Translyvania, and the sea caves of Arica, Chile.
To break up the long road trip, I used sites like Roadside America and Atlas Obscura to find quirky, creepy, or just odd sites to stop and visit while driving across the United States.
One such destination was Granger, Washington. There, in the midst of a long stretch of highway with nothing much of interest sat in a town that advertised more than a dozen life-size dinosaurs! There, in Granger, dinosaurs lurk around every corner for all to see: near the freeway exit, library, city park, and other public properties. Faced with hours of driving left in my journey to Seattle, I decided to see as many of Granger's dinosaurs as I could find.
That first drive through this small town delighted me, and it's the reason that- four years later- when I finally got back to eastern Washington, I took my friends to check out the unique and quirky art of Granger, Washington dinosaur sculptures.
Follow me on Pinterest for more Seattle Day Trip Ideas
In fact, the herd of dinosaurs in Granger grows every year. Each summer, artists, community members, and visitors gather to create a new dinosaur creation for the city. If you visit Granger on the first weekend in June, you can enjoy this, one of my favorite Seattle summer road trips and the dinosaur sculpting community party. Whether you are an adult looking for a quirky adventure (which is, admittedly, my specialty) or a family looking for a kid-friendly 1-day day trip from Seattle, Granger's dinosaur building Festival, including the "Dino in a Day" event, is a can't miss.
It's easy to turn this event into a full-day trip from Seattle or even a two-day overnight trip.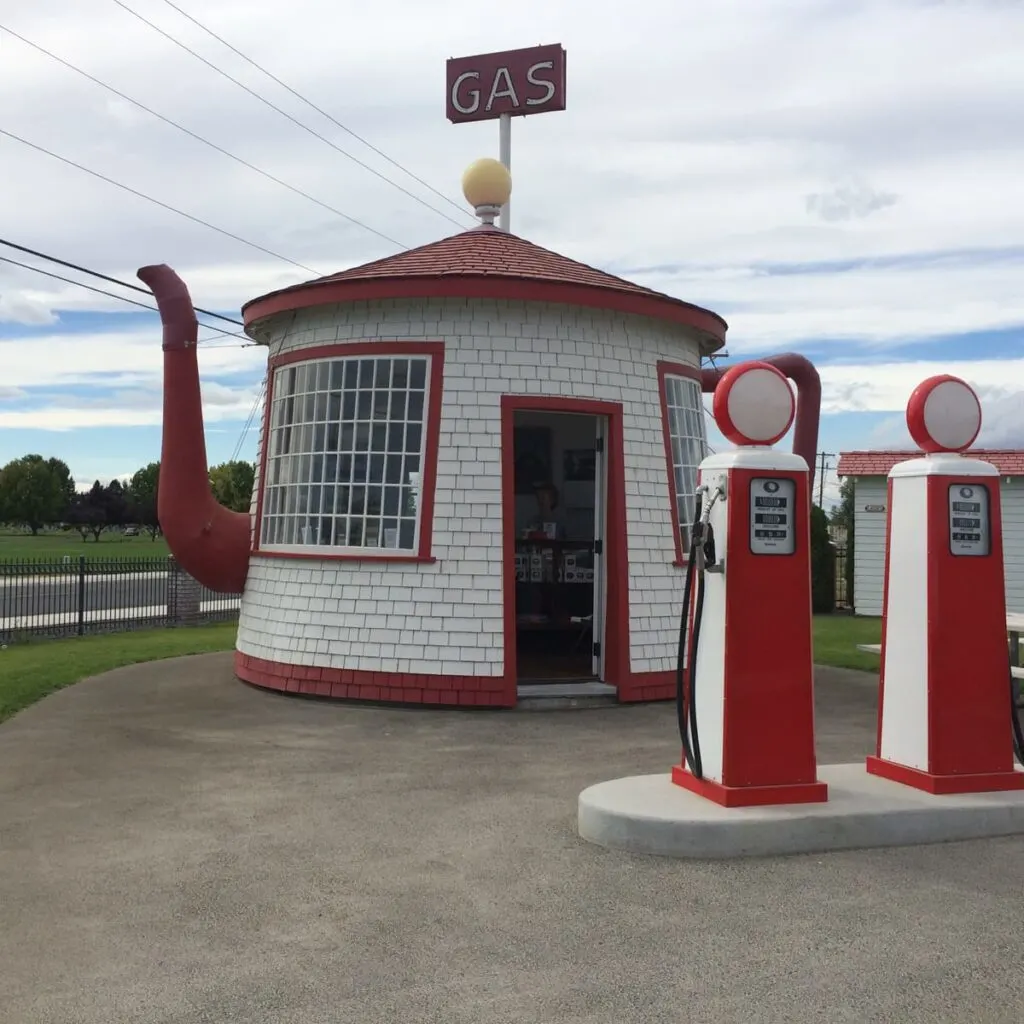 HIKING
Grab sunscreen and water and head out on the Cowiche Canyon Trail, a hiking trail recently listed as one of Washington's Best Desert Hikes. Set out on this mostly flat, out and back trail for an easy hike that offers up to 3 to 6 miles of hiking on railroad track converted trails that are accessible for most bodies and ability levels.
This trail leads through a canyon formed millions of years ago. On this trail you can follow the former railroad tracks (turned hiking path) from the canyon floor to the top of the canyon walls, exploring the Cowiche Creek, views, wildlife, and wildflowers in season on the way. Spring is the best time to get the full effect of wildflowers and native wildlife, so it's perfect to pair with the Granger dinosaur community art project in early June.
Location: The Cowiche Canyon Trail is located about 35 miles from Granger, Washington, but this trail is conveniently accessed from the route you'll use if you are traveling to or from Seattle.
Printable Itinerary EASTERN WASHINGTON ROADTRIP
3 HOURS FROM SEATTLE
3 hours from Seattle there's a small town that once decided the best way to put themselves on the map was by adding giant dinosaur statues to all their public property. In early June, gather friends, family, or kids and head to Granger, WA to help create their newest dinosaur.
Granger as a Roadtrip Stop
Many families find themselves on the road from Seattle, Washington to Boise, Idaho during summer vacation or holiday travels. Boise families head to Seattle for coastal adventure, while PNW families head inland to visit family or soak in the hot springs near Boise, Idaho.
As an 8-hour long trip, this drive is too much for many families to do in one day. But Granger, Washington offers the perfect halfway-point adventure!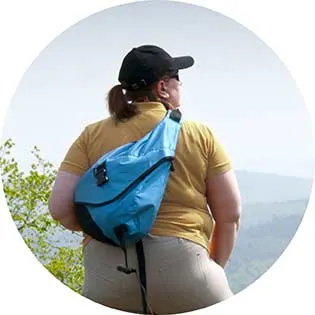 Lynli Roman's unique approach to travel is informed by decades of experience on the road with a traveling family and, later, years spent as a solo international traveler. When she's not writing about Seattle from her Pike Place Market apartment, Lynli writes on-location while conducting hands-on research in each destination she covers. Lynli's writing has been featured by MSN, ABC Money, Buzzfeed, and Huffington Post. She is passionate about sharing information that makes travel more accessible for all bodies.