Fall is my favorite time of year in Seattle. When the crisp fall air arrives to the Puget Sound region, I feel most at home.
Unlike my home state of Kansas, when fall comes in the Pacific Northwest, it brings a sort of mournful wildness – as clouds blanket the mountain views, gentle mist falls regularly, and dramatic sunsets over the Olympic Mountains get earlier and earlier as days shorten. Whether you are planning things to do with your family over a Thanksgiving trip to Seattle, or just planning an autumn couples getaway, or solo retreat to Seattle, you'll find plenty to enjoy in Seattle in the fall.
On the heels of some of WanderBig's most successful posts like what to do in Seattle at Christmas and my ultimate guide to Pike Place Market, I thought that I would share with you my list of recommended activities for a fall visit to Seattle. These activities are curated to be a little beyond the normal tourist track. I mean, during any visit to Seattle you'll probably find your way to Pike Place Market and Bainbridge Island, but in this post, I've collected plans for unique, memorable, and distinctly seasonal adventures. Whether you are a solo, couple, or family, these family-friendly activities almost guarantee that there is something to keep everyone interested and entertained.
Watch the Salmon Run at Ballard Locks
From early fall, through Thanksgiving, and all the way up to the beginning of the Christmas season, various species of salmon have their "run." During a salmon run, the salmon of the Pacific Coast and Puget Sound instinctively return, upstream, to the creeks and rivers where they spawned in order to breed.
Watching the salmon run is an amazing experience and if you are in Seattle in the fall, it is, in my opinion, a can't miss activity.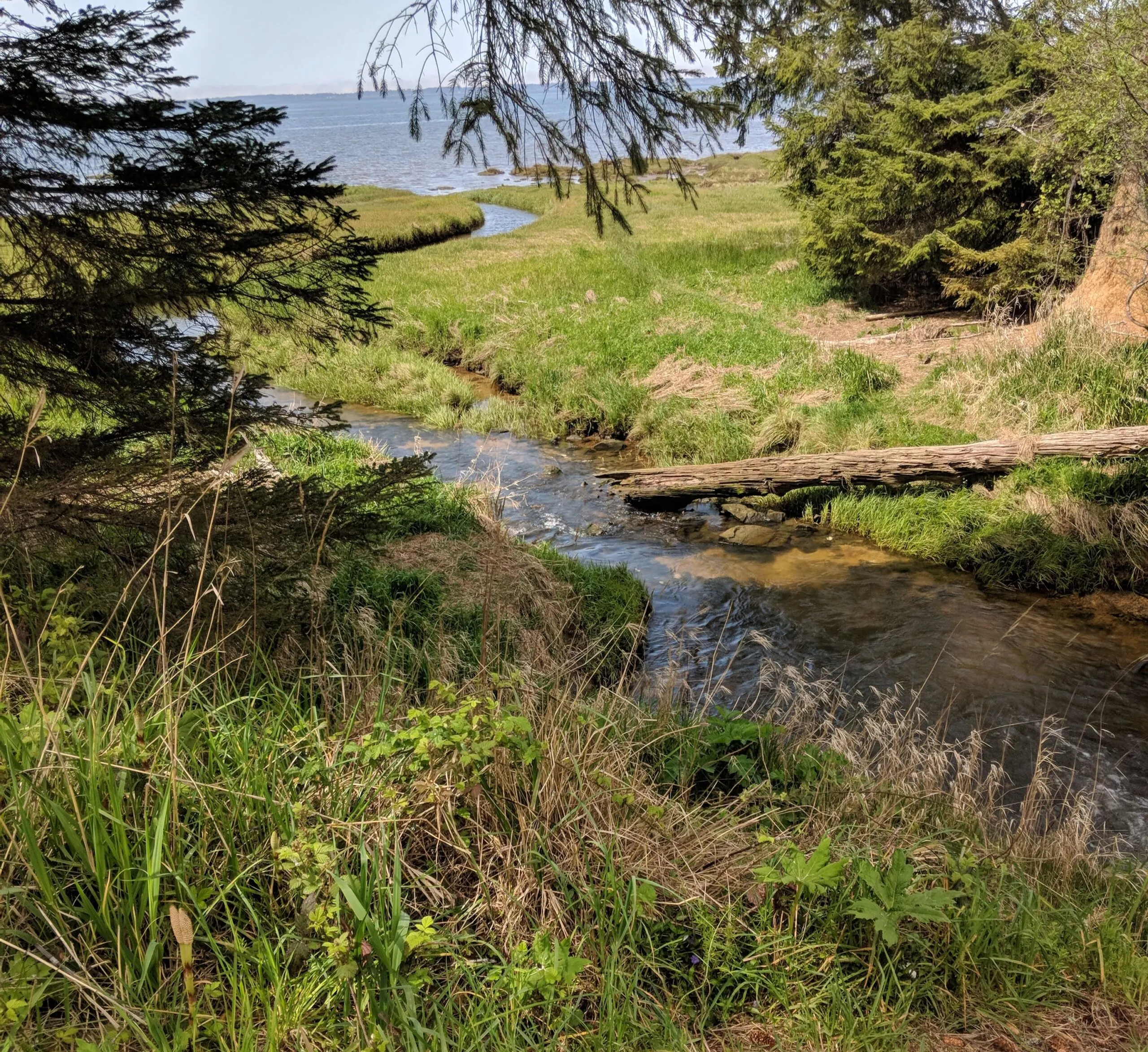 Where to see the Salmon run in Seattle: there are several ways to catch the annual salmon run without backpacking out into the wilds. Certain streams in Seattle are designated as salmon-safe streams – but like any urban waterway, you're likely to be disappointed by most of the streams (the best of which are actively undergoing rehabilitation, and the worst of which are heavily polluted) so instead, head to the Ballard Locks' Fish Ladder (MAP: 3015 NW 54th St, Seattle, WA).
Here, a series of locks raise boats from sea level up to the water level of freshwater Lake Union. You can peek at the functioning ship locks (a pretty cool tourist destination in itself, especially for folks who are mechanically minded) and then head across the footbridge to the opposite side of the ship canal. There, you'll find a salmon ladder where salmon leap out of the water from one tank to another as they furiously fight their way upstream to freshwater.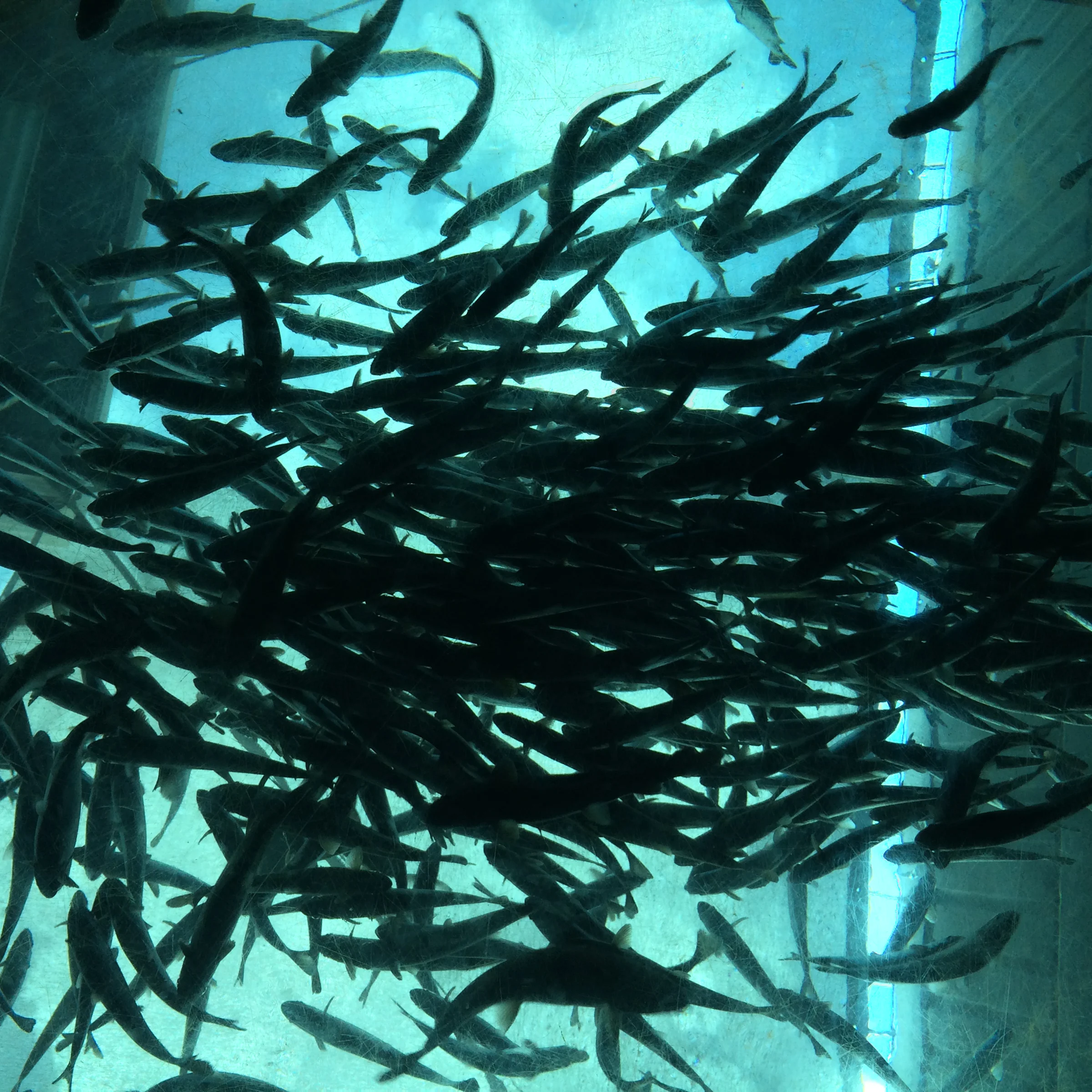 The advantage of viewing salmon from this point is that the large channel between the Puget Sound and Lake Union is a primary inlet for several varieties of salmon. While trying to view salmon in creeks and rivers around Seattle is usually a bust, your best shot at seeing this annual migration is at this salmon ladder. The Ballard Locks also offers an opportunity to view the salmon from an underground viewing room where aquarium-like walls offer visitors the opportunity to watch the salmon run from underwater.
Bonus: Check out my tips on spotting marine mammals in the Ballard Locks section of my post on Budget Travel in Seattle.
TIP: The WA Fish and Wildlife department's salmon count is a great way to get a preview of the current census of salmon in the locks. Check the daily salmon census before you go to know if your trip coincides with a salmon run.
Go Hunting for Golden Larch Trees
You might think that fall in the Pacific Northwest means missing out on all the vibrant gold hues of a New England or even midwest autumn, but we have our own version: Larch trees.
What are Larch trees? They're deciduous trees that masquerade as evergreens all summer long. With their pine-needle like leaves and cones, you probably wouldn't be able to spot these special trees during their green growth season in the spring and summer.
When fall comes, however, these trees burst into colorful displays of yellow, orange, and gold- often tinging hillsides with a single appearance or a wall of color.
Although many Seattleites make a road trip just to see the mountains bathed in gold, you can see larches locally in Seattle at Woodland Park (adjacent to the Seattle Zoo), Ravenna Park, and Washington Park Arboretum. My best tip? Seek them out on a summy day for maximum majesty.
Explore Mushrooms in the Giant Temperate Rain Forests
I'll never forget my first fall hike in the temperate rain forests of the Olympic Peninsula just outside Seattle. There, fungi in forms familiar from books and illustrations but completely foreign to my real-life experience grow in abundance- as well as some mushrooms I could never even often imagined!
Fall is the peak season for mushrooms and mushroom hunting in the Pacific Northwest. Although it takes a lot of skill to be able to safely pick and eat edible mushrooms, there is much fun to be had in the mushroom-filled forests of surrounding Seattle, even for novices. There are a few options for enjoying the mushroom blooms of autumn in the Pacific Northwest:
Take a mushroom hunting photo journalism hike. Although many of the mushrooms that grow wild in the Pacific Northwest are poison, you can safely enjoy their fascinating forms and colors through photography. With a macro lens, you might even end up with publishing worthy photographs! (Hint: the Puget Sound Mycological Society offers free classes in finding and photographing mushrooms)
Join a professional guide for mushroom hunting. Thanks to the unique climate that is so mushroom-friendly, Seattle is home to a thriving community of mushroom hunters and more than a few of the leading scholars and researchers in the field of mycology. Fall in Seattle means mushroom hunter meetups, classes, workshops, and even a convention on the Olympic Peninsula. If you're interested in mushrooms and learning more about mushroom hunting, join one of these events or even a mushroom hunting Airbnb experience, to experience the wonder of Pacific Northwest mushrooms.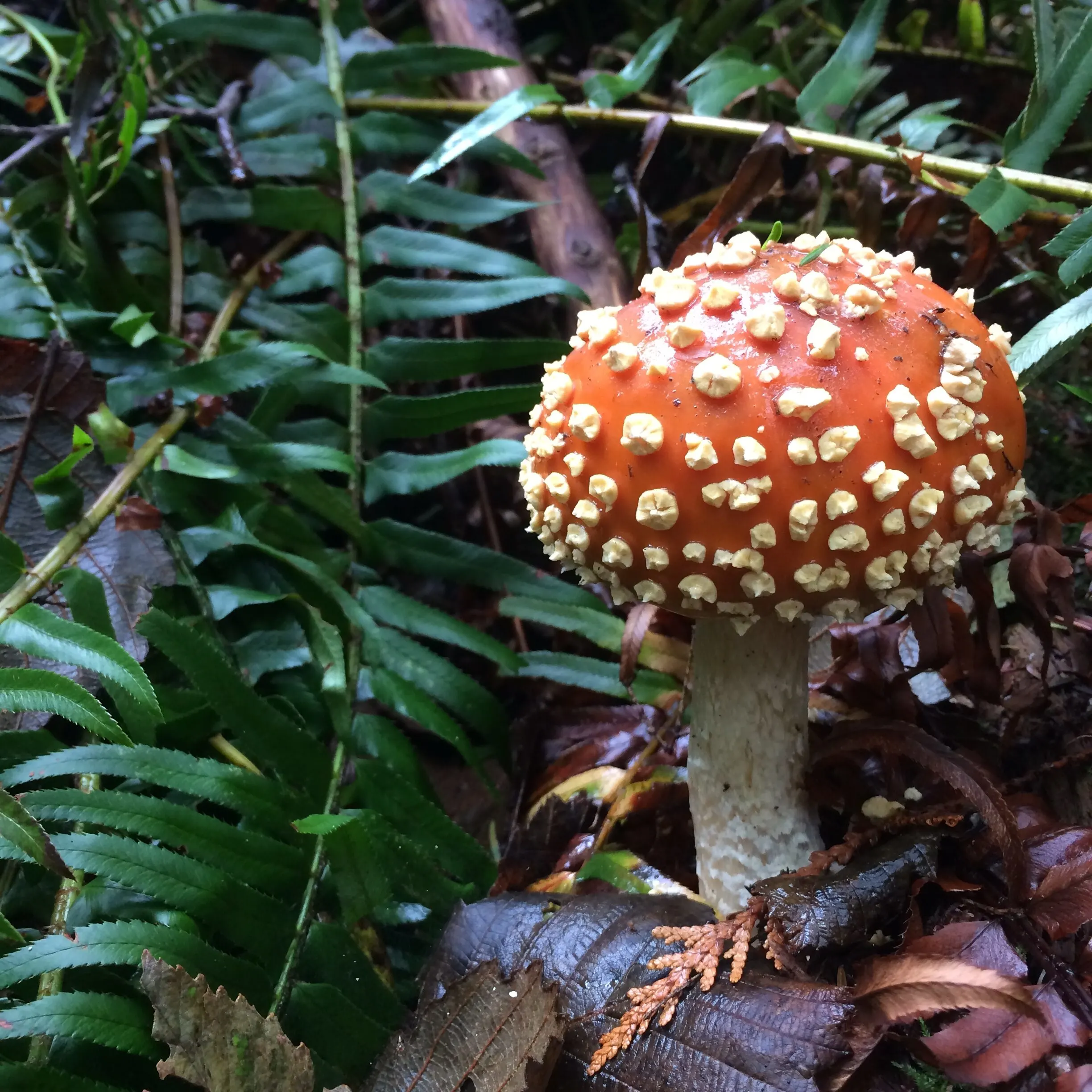 Go Apple Picking in the Valley North of Seattle
Washington is known for its fantastic apples, and a great trip to any location – whether it's international or domestic, includes the opportunity to explore, learn about, sample, and partake in the local traditions and foods. Visiting an apple orchard and collecting a bushel of apples to take home is a great way to form a fun memory of your trip, take memorable souvenirs home, and to spend the day with extended family visiting over Thanksgiving.
Skagit Valley, a lush agricultural region north just north of Seattle is best known for its tulip festival each spring, but when fall rolls around there's no shortage of fall fun.
There, several consumer-direct farms host guests for everything from standard pick-your-own apples to workshops on pressing cider and cider tastings (in the style of wine tastings).
You can spend a whole day picking apples, pressing cider, choosing pumpkins, and having a blast at many of the events and activities these farms host to attract big-city visitors (like corn mazes, hay slides, and pumpkin catapults)
Find a listing of pick-your-own apple farms in the Skagit valley here. No time to head north? No problem. You'll find plenty of fresh apples and freshly pressed cider in the fall and winter at Pike Place Market.
Day Trip to See Pacific Coast Elk Season
Imagine a patch of velvety emerald-green grass cloaked in a thick fog. Almost imperceptibly at first, a herd of enormous elk step from the mist into view. This is a scene that repeats itself countless times on the Olympic Peninsula, just a few hours west of Seattle, every fall.
As changing weather patterns bring more moist air to the region, the mist becomes an even more frequent occurrence, gently bathing the emerald green trees of the Quinault Rain Forest in a constant, gentle bath. The audio backdrop to this mystic scene, in the fall, is the mysterious and almost aching sounds of bull elk trumpeting as they seek to mate before winter.
Fall is breeding season for elk in the Olympic National Park, and this motivates these normally aloof creatures to spend time in easily accessible spaces of the park they normally avoid. As tourist crowds thin out in the fall and whether grows darker and wetter, the elk venture closer and closer to recreation areas – often grazing on the lawns of parking lots. If you've never seen elk up close, an autumn trip to Seattle is a great opportunity to take a slight detour to witness these majestic creatures in the wild.
Although the Olympic Coast is a few hours away from Seattle by car, it is a profound experience to view the creatures in the wild, and the trip is sure to be a hit with family members or travel groups since you can visit the Olympic National Park, the wild waters of the Pacific coast, and even take a jaunt into the Quinault rain forest all in an (albeit rather long) day trip. (If you need more ideas for Seattle Day Trips view my guides.) If you find the trip a bit too long for a single day, consider spending the night and taking my Hood Canal day trip the following day on your way back to Seattle.
Drink Coffee & Brood Like a Local
Of course, in addition to these epic activities to do in Seattle in the fall, there is always the fallback classic Seattle activity that's perfect for rest days in between grand adventures: coffee drinking in cafés.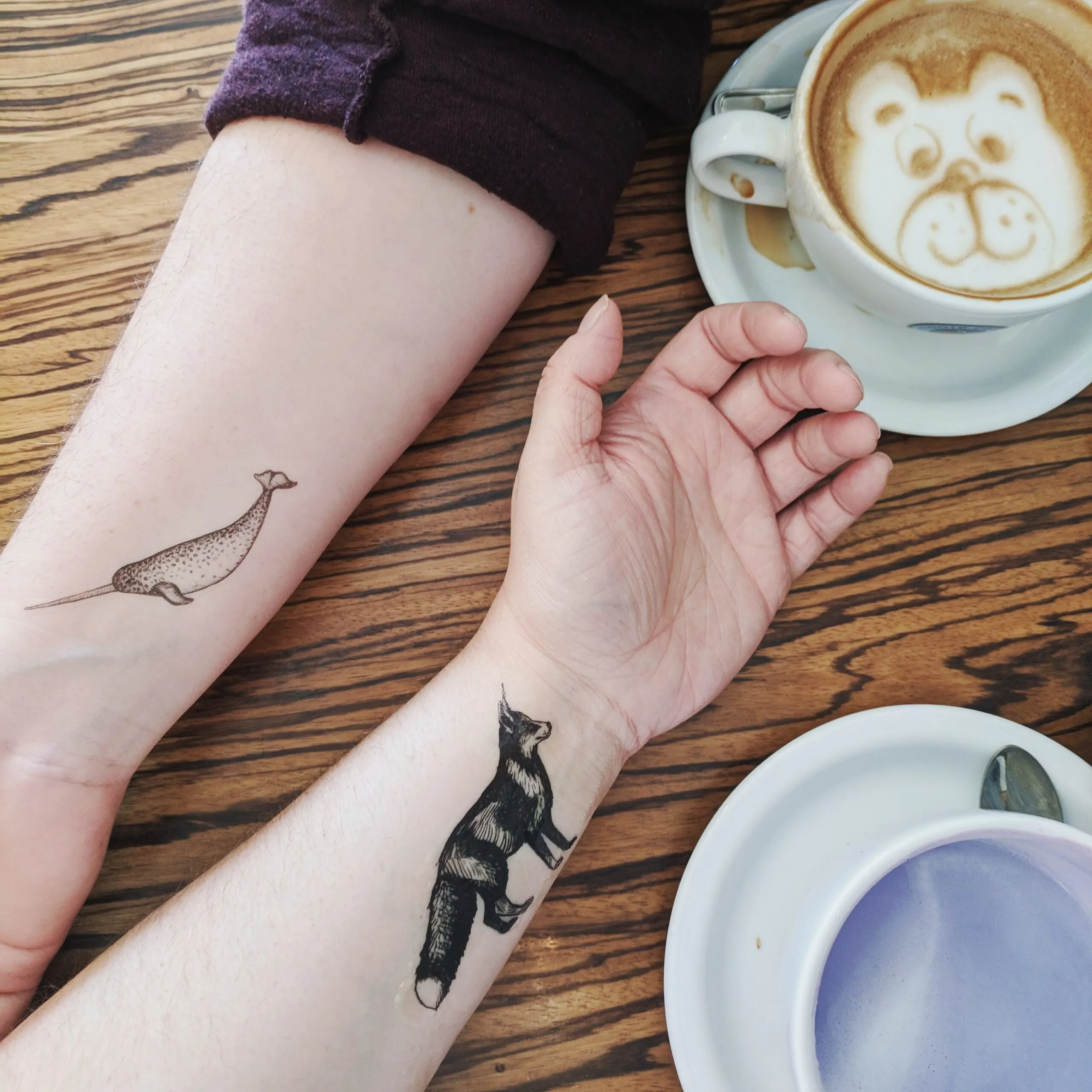 In my opinion, your trip to Seattle just isn't complete if you haven't experienced the unique culture of Seattle's coffee scene. Whether you just need to catch up on work or to spend a day soaking up the creative vibe of Seattle's coffee house culture, you won't regret spending an afternoon soaking up the creative vibe in Seattle.
Need help picking the perfect spot for your Seattle best places to get coffee in Pike Place market? Check out my flow chart.
As you can see, there's no shortage of amazing things to do in Seattle in the fall. Although classic Seattle tourist activities like the space needle, Pike Place Market, Amazon campus tours, and taking a ferry to Bainbridge Island are available year-round, the fall-specific activities in this article are sure to create especially memorable experiences that you or your travel companions can remember for years to come.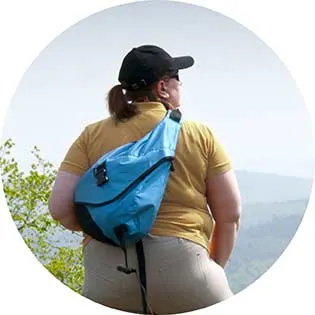 Lynli Roman's unique approach to travel is informed by decades of experience on the road with a traveling family and, later, years spent as a solo international traveler. When she's not writing about Seattle from her Pike Place Market apartment, Lynli writes on-location while conducting hands-on research in each destination she covers. Lynli's writing has been featured by MSN, ABC Money, Buzzfeed, and Huffington Post. She is passionate about sharing information that makes travel more accessible for all bodies.