Choose which Seattle attractions you plan to visit and this quiz will tell you just how many days you should spend in Seattle!
Based on our data on how long most travelers spend at each of Seattle's most popular destinations, this quiz can tell you just how many days you'll need for your itinerary!
Because this is such a common question and depends so much on the list of things you want to see in Seattle, I've created this simple quiz to determine how long you should spend in Seattle on your vacation.
For travelers, one of the hardest parts of planning a trip is knowing how long to plan to spend in a destination and Seattle is no exception! Because the city offers so many fun things to do, it can be very difficult for people to decide how many days to plan in Seattle to see everything on their list.
How the Quiz Works
Since each destination has a fairly predictable average visit time (for example, seeing Pike Place market takes 3 to 4 hours, a visit to the Seattle Aquarium or the Seattle Art Museum takes about two hours, and a ride on the Ferris wheel or a trip up the space needle only takes about an hour each) using these figures based on my own experience first as a tourist, then a local, and then as a Seattle tour guide, this quiz simply takes those average visit durations and divides by nine (the average number of hours in a typical vacation day that most tourists spend at attractions, not counting restaurants and dining).
By adding up those average visit times for the destinations on your must-see list, this quiz can fairly accurately predict how many days you should spend in Seattle to see everything that you want to see. Feel free to restart and take the quiz multiple times to get a better idea of what you can fit on your Seattle itinerary during the days that you're in Seattle.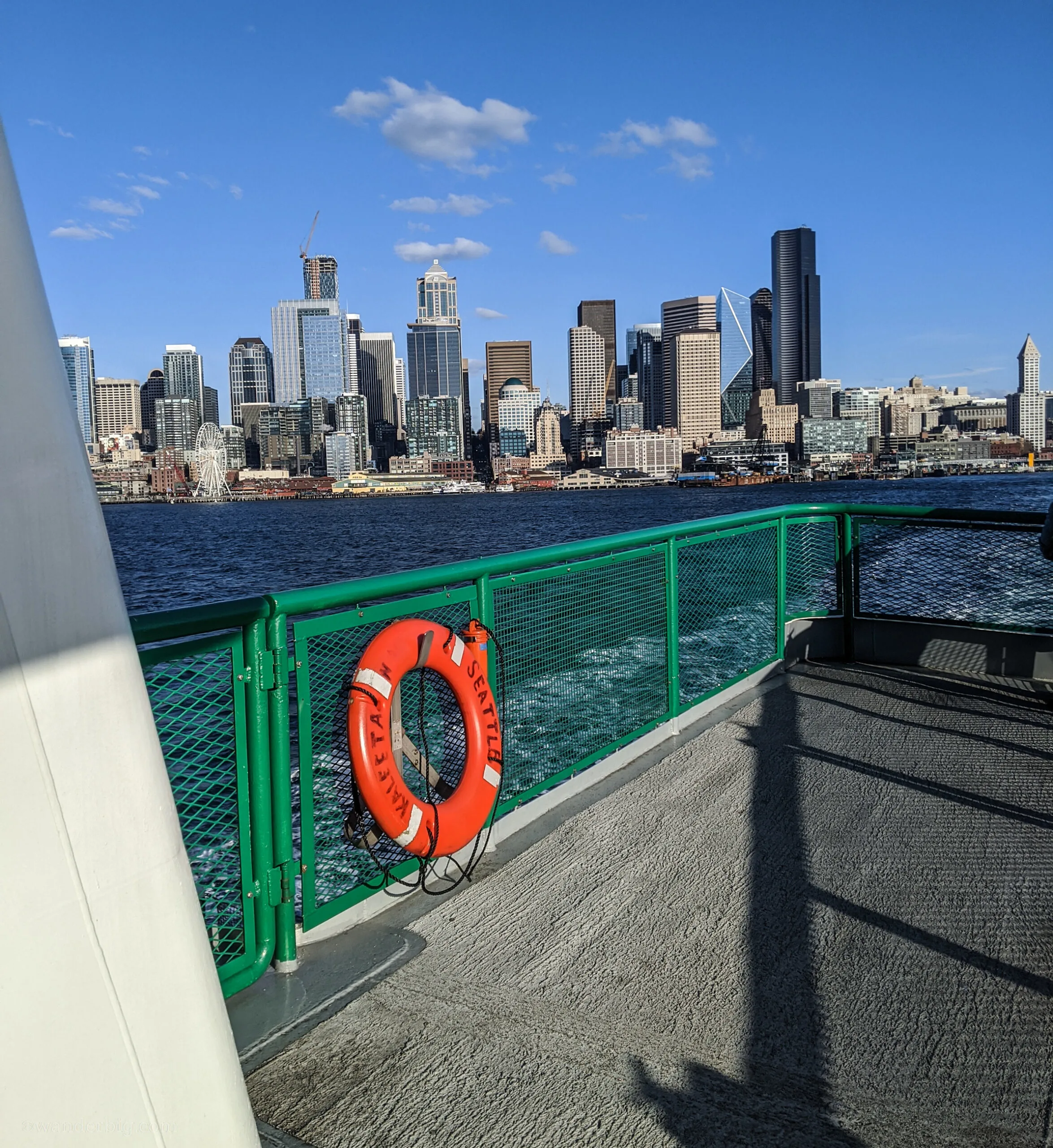 Note: Your Travel Style will Shape How Many Days you Need
Everyone travels a little differently. While some visitors navigate by expensive (but faster) private rideshares and speed walk through museums, others enjoy the experience of navigating local public transportation or diving deep into learning about local attractions.
Naturally, how you choose to navigate the city and your travel style change the timeline a bit, as does the order you visit attractions, but the algorithm I've fed into this Seattle-trip-length generator calculates an average transfer time and a typical busy-but-not-exhausting day of sightseeing.
Spending 24 hours in Seattle
While 24 hours definitely won't do a city like Seattle justice, thanks to the compact arrangement of downtown Seattle (where many of the most popular attractions are located in a small area) you can really squeeze a lot into just one day in Seattle. If you only have 24 hours in the city, you'll definitely want to spend more time planning ahead, and invest in faster forms of transportation such as rideshares as opposed to walking or taking public transportation. See my complete guide for information on How to Spend 24 hours in Seattle.
Spending 2 to 3 days in Seattle
While previously I have written a guide to 24 hours in Seattle, really, the minimum number of days spent in Seattle should be about 2-3 days. One nice thing about planning a vacation in Seattle is that many of the most popular Seattle attractions are located relatively close to each other (For example, it's easy to walk from Pike Place Market to the Space Needle, or from Pike Place market to the ferry to Bainbridge Island).
These central attractions became the draw for developers to create other tourist destinations – so for example, you'll find dozens of hotels in this triangle plus the Seattle aquarium, the Seattle Art Museum, the Museum of Pop Culture, the Seattle waterfront, the Great Wheel, and tons of great restaurants.
If you keep your itinerary to the most popular sites and stay in this relatively small geographic area, 2 to 3 days in Seattle is enough for most people to get a good taste of what urban Seattle offers.
3 to 5 days in Seattle
In my opinion, 3 to 5 days is the sweet spot for a trip to Seattle. When people ask me how many days that they should spend in Seattle, I usually respond with a suggestion of 4 to 5 days. In 4-5 days you can see what urban Seattle has to offer and explore a little further, including the Ballard Ship Locks, the castle-like structures at the University of Washington, amazing Pacific Northwest beaches, and visit the campus of Amazon headquarters on the southern tip of Lake Union.
While 3 to 5 days in Seattle won't be enough to see everything or have an exhaustive exploration of the city, it's probably just enough time to get to know the city and wear yourself out exploring this vibrant urban oasis.
I find that even if I'm not done exploring a destination, often after four or five days of being a tourist full time, I'm ready to head back to my home base and relax.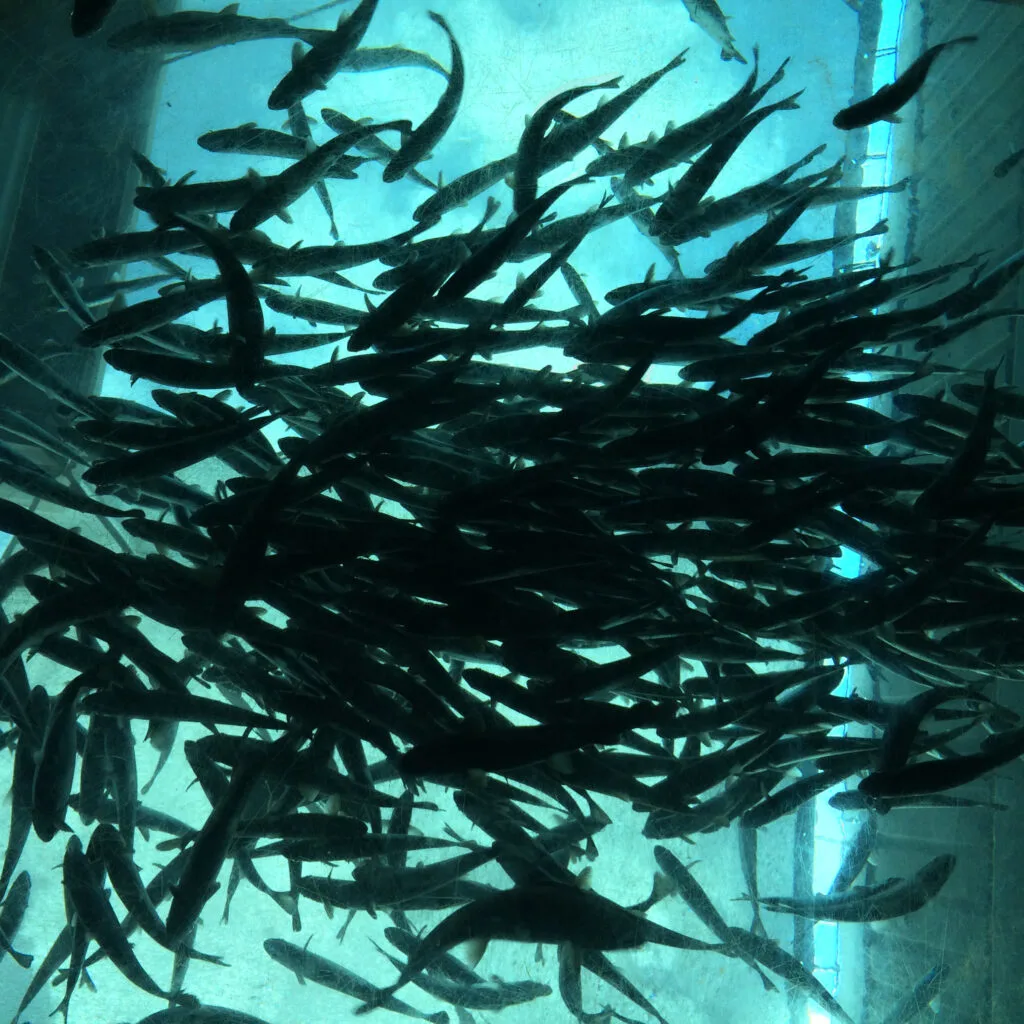 Spending a week or longer in Seattle
If your schedule allows it, you won't regret planning a longer trip so that you can spend a week or more in Seattle. If you're considering moving to Seattle, staying for a longer period will definitely give you a better sense of what the city is really like than the three or four-day whirlwind visit as a tourist.
With a few weeks to a month in Seattle, you can spend time working as a digital nomad earning money while traveling and soaking up Seattle's coffeehouse culture. You'll have time to explore more of the unique communities that make up the urban neighborhoods of Seattle, get to know the nightlife, and perhaps even enjoy some community events.
One of the biggest benefits of spending a week or more in Seattle is the opportunity to explore beyond Seattle. On a day trip, you can visit Bainbridge Island and enjoy the things to do there, and (if you can are able to tack on an overnight or two-day excursion from Seattle) both The San Juan archipelago of islands north of Seattle and the Olympic Peninsula and Hood Canal, which separates Seattle from the Pacific coast, are amazing destinations worthy of a visit.
Quiz: How Long To Spend in Seattle
Major Seattle Attractions I Recommend Seeing:
After living in downtown Seattle for years and taking all my visiting friends and family to see Seattle destinations multiple times, I have a better-than-average understanding of how long it takes to visit each of the major tourist attractions in Seattle. Based on my own experience, I've created this quiz to help YOU decide how many days to spend in Seattle.
| | |
| --- | --- |
| Ride a Washington State Ferry | A must-do if you have a day or more in Seattle, Seattle's leaving from downtown offer majestic views of the Olympic Mountains and the city skyline. Read my ferry tips. |
| Visit the Fremont troll | This infamous sculpture residing under a bridge in the Fremont neighborhood is a fun stop near Theo chocolate. |
| Walk over the Ballard Locks & salmon ladder | For visitors visiting from June-November, seeing the salmon run is a must. The series of locks nearby raise boats large and small on their passage inland. |
| Relax at Gasworks Park | This gas processing facility converted to an iconic public park offers panoramic views of downtown Seattle. |
| See Suzzallo Library | On the campus of the University of Washington, this "Cathedral of Learning" is one of the most beautiful libraries in the world. |
| Visit Seattle Aquarium | To get up close and personal with the marine life of the Puget Sound, a visit to the Seattle aquarium is fun and educational. |
| Go to the Woodland Park Zoo | This spacious zoo in an urban park offers an impressive array of native and exotic wildlife. |
| Visit the Space Needle | On the top of many tourist lists, the space needle and the park surrounding it offer an iconic Seattle experience. |
| Ride the Seattle Great Wheel | The giant Ferris wheel at the Seattle waterfront offers entertainment and incredible views of the water in the city. |
| See Snoqualmie Falls | Just a few minutes outside Seattle, you'll find this roaring waterfall with a cozy large nearby and hiking trails below. |
| See the Seattle Art Museum | featuring an impressive permanent collection and major traveling exhibits, the Seattle Museum of Art is worth visiting. |
| Walk through the Olympic Sculpture Park | A free and outdoor alternative to the Seattle Art Museum, the Olympic Sculpture Park is a waterfront open-air museum that makes my "can't miss" list. |
| Explore the Seattle Public Library | On the opposite end of the spectrum from Suzzallo, Seattle's central library is a masterpiece of modern architecture and one of the most Instagrammable of the libraries in the world. |
| Visit Pacific Science Center | Although primarily promoted as a kid's activity, children and adults love this immersive science center. |
| Ride the Seattle Center monorail | Built for the world's fair, this two-stop monorail continues to carry passengers between the space needle and Pike Place market. |
| Go sailing and explore the Center for Wooden Boats | On the shores of Placid Lake Union, this open-air museum celebrates the heritage of wooden boats. On Sundays, visitors can sign up for free boat tours. |
| Go up inside Space Needle | Although in my opinion anticlimactic, many Seattle tourists like to take the elevator up to the observation deck. |
| Visit Mt Rainier National Park | This sprawling national park in the shadow of the majestic Mount Rainier makes a great day trip out of the city. |
| Visit a downtown pocket beach | Several carefully naturalist-restored mini beaches are located a quick 10-minute walk from Pike Place Market. Find how to get to them in my article on walking from Pike Place to the space needle. |
| Columbia Tower observation deck | Go all the way up for paid access to the observation deck, or stop three forces the way up for a cup of coffee in the window-lined to Starbucks. |
| See the Hood Canal (adds 1 day) | A hood Canal day trip can be a great way to see a little bit of the peninsula without a multi-day trip. Here's my guide to enjoying a day on the Hood Canal. |
| Tour Theo Chocolate factory | This chocolate factory is synonymous with Seattle and located a quick walk from the Ballard locks. |
| Pioneer square underground tour | A beloved and long-running to her, this underground tour gives you a rare look at parts of Seattle preserved underground. |
| Beach fire at Golden Gardens Park | Golden Gardens is an iconic Seattle chill spot where water and mountain views are enhanced by a park policy that allows fire in fire pits (parks applied fire pits get claimed early though, so arrive way before sunset to claim one or bring your own metal fire pit) |
| Walk the downtown Seattle waterfront | Peers, boardwalks, and sidewalks lined with touristy small attractions can be a campy way to enjoy being a Seattle tourists |
| Pike place Market including the gum wall | Pike Place Market is 100% worth the hype. Plan to spend at least three hours here and up to 5 to 6 hours if you want to experience more of what the market offers. |
| Hike to the lighthouse at Discovery Park | In the heart of urban Seattle, this large park offers hiking trails through the woods and meadows that lead to a beachfront lighthouse. |
| Visit the Amazon spheres, campus, & park | Here's how to visit the Amazon campus in South Lake Union. |
| Visit the Olympic Penninsula (adds 2 days) | Although it will add days to your trip, visiting the Olympic Peninsula as an add-on to your days in Seattle is an excursion you definitely will not regret. |
| Sail, kayak, or paddleboard at Magnuson Park | While the Puget Sound is ice cold, this park on the shores of Lake Washington offers all forms of sailing in warmer, safer waters. |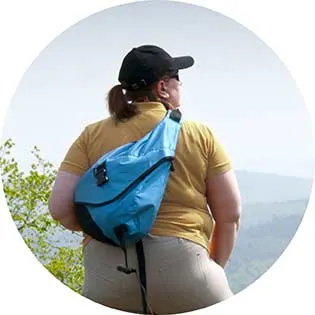 Lynli Roman's unique approach to travel is informed by decades of experience on the road with a traveling family and, later, years spent as a solo international traveler. When she's not writing about Seattle from her Pike Place Market apartment, Lynli writes on-location while conducting hands-on research in each destination she covers. Lynli's writing has been featured by MSN, ABC Money, Buzzfeed, and Huffington Post. She is passionate about sharing information that makes travel more accessible for all bodies.