Many people have their first experience as a tourist in Seattle just before or after an Alaskan cruise. In this post, I use my experience as a Seattle local and tour guide to tell you what things to do in Seattle are can't-miss and which tourist activities are generally underwhelming.
Keep reading for local tips on the best things to do in Seattle before or after your cruise.
Essentially, all cruises to Alaska begin and end in Seattle, so many people logically take advantage of the opportunity to explore Seattle just before or after an Alaskan cruise. With only a day or two to explore the city, it can be hard to decide what to see.
While my guide to 24 hours in Seattle can help those with a full day plan, and my quiz to find out how many days you should spend in Seattle can help you adjust your itinerary to accommodate all that you want to do, in this article I explore the best and worst things to do in Seattle after your cruise.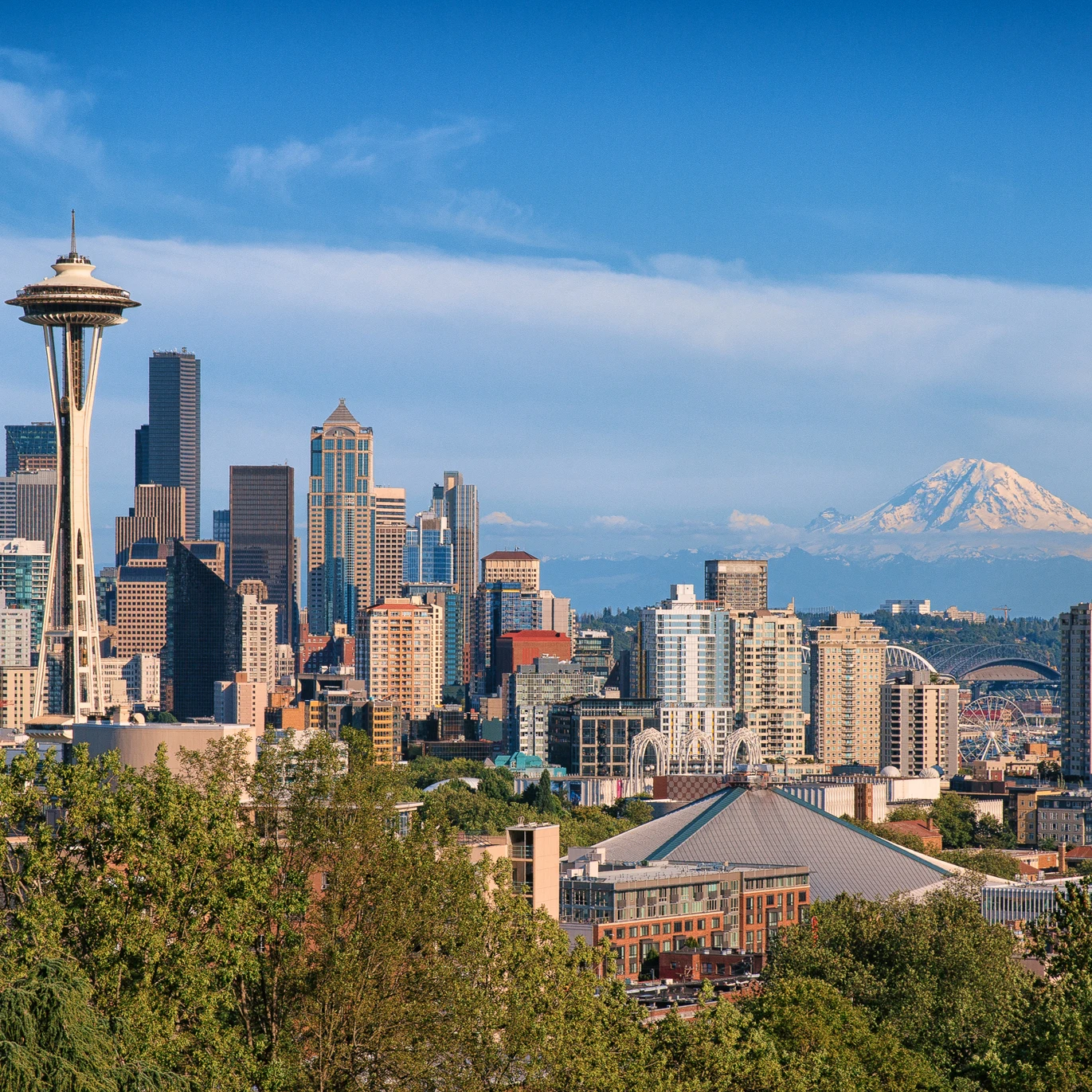 Getting to Know Seattle: How I Learned my Way Around
For the four years that I lived in downtown Seattle, I lived just two blocks from the Norwegian Cruise line terminal in downtown Seattle (most other cruise lines docked about a quarter mile up the coast). The enormous ships creeping into Elliott Bay late Friday night and looming over downtown all day Saturday before setting sail on to Alaska on Saturday evening became a rhythm that defined tourist season for us residents of downtown Seattle.
Because the cruise ship terminal was part of the route that I walked every day to school, work, and Pike Place market, I became very familiar with the most popular things to do in Seattle adjacent to the cruise ship terminal and had time to explore some fun but less well-known activities in the city.
Things not to do in Seattle Before a Cruise
The thing about visiting Seattle before or after a cruise is that you are essentially on a vacation adjacent to another vacation. You've most likely packed an Alaska-appropriate wardrobe and are prepared to eat your way through a week aboard a ship. For that reason, it's best to spend your time in Seattle exploring and enjoying things you might not get to experience during the rest of your vacation – when you'll be ship-bound for much of the week. For these reasons, you may want to avoid the following:
Don't ride a Seattle Ferry
Normally, Seattle ferry rides are in my top three recommendations of things to do in Seattle, but if you're about to be on a boat for 7 days, you can skip this marine adventure.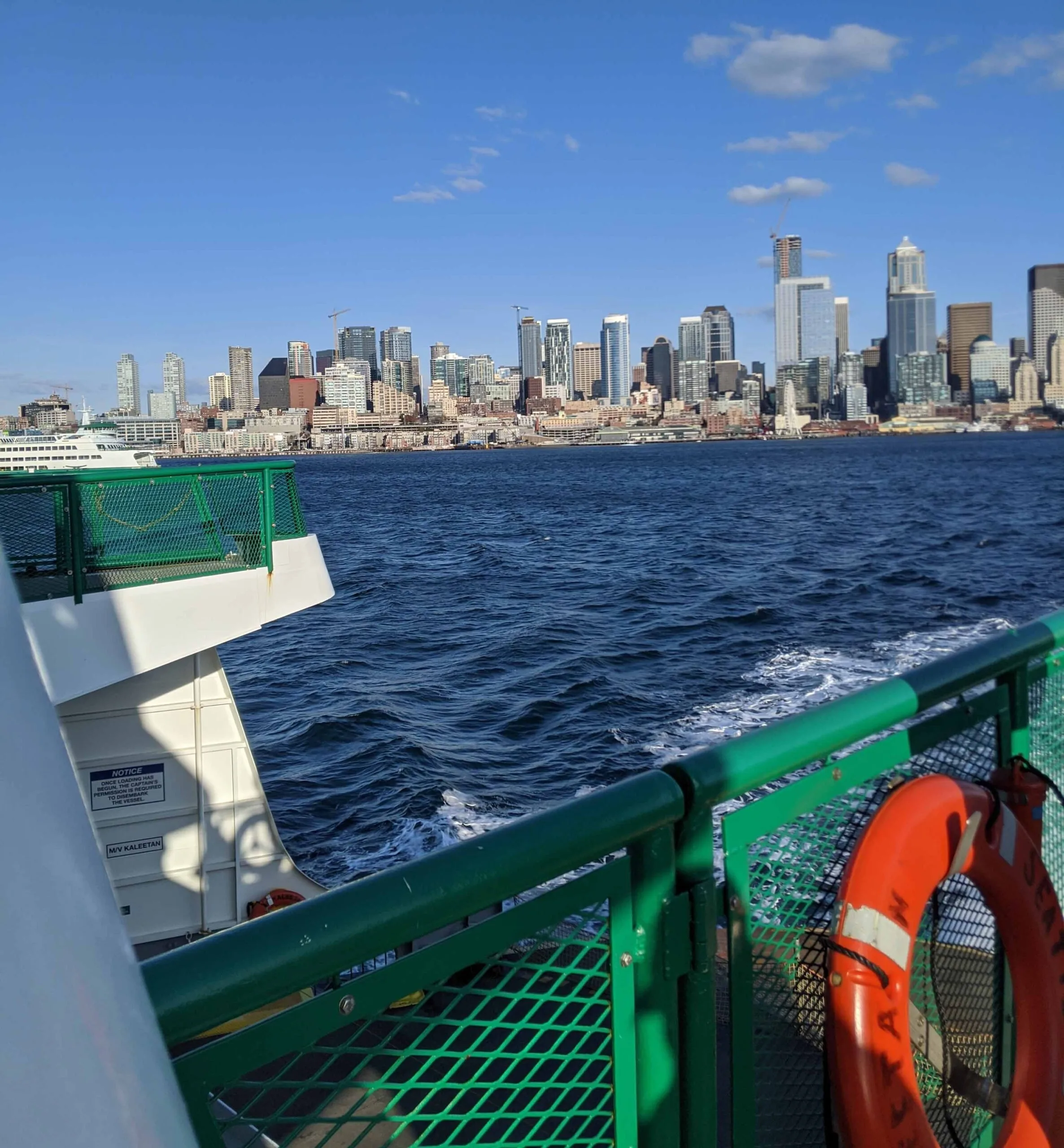 Don't visit Bainbridge Island
Bainbridge is a cute, quaint island with fun shops and restaurants along the waterfront- exactly like some of the ports that you'll likely visit in Alaska. If you're coming back from an Alaskan cruise or about to head out on one, skip the Bainbridge Island visit.
Don't Visit the Seattle Aquarium
Ok, if you're on the tail end of an Alaskan cruise and haven't had your fill of marine life, this can actually be a fun cruise-adjacent activity, but for most people who did marine excursions during their Alaskan cruise, the Seattle Aquarium might risk being a little too "more of the same," than you want for your scarce time in Seattle.
Skip Pier 57 / Miner's Landing / Great Wheel
There are a number of businesses and restaurants surrounding the Great Wheel, but everything in that region is – in the opinion of this local- just "generic tourist stuff." A ride, mediocre food, some low-quality imported stuff with "Seattle" emblazoned on it. The downtown Seattle waterfront is amazing, just not that section.
Escape the tourist traps by heading north, past the ferry terminal and the Seattle Aquarium (or catch a taxi to Pier 70). There, urban landscape meets restored-waterfront at Myrtle Edwards Park, which is adjacent to the Olympic Sculpture Park, Elliot Bay Trail, and several pocket beaches where low-tide exploring brings starfish and crabs to the surface.
So what should you do after your cruise? I'm glad you asked.
After I'd been living in Seattle a few months, a rhythm emerged. I'd often only see my friends from Midwest when they arrived in Seattle and had a day or two to explore the city before boarding a cruise to Alaska. After meeting up with a few friends before or after their cruises, I became used to the question "what do you suggest we do in the days before the cruise ship leaves?"
While I always had a few suggestions up my sleeve, it wasn't until the fourth or fifth time that I was asked that I began to help people plan itineraries, here's the advice I gave them:
Best Things to do in Seattle just before or after a cruise
Visit Pike Place market
Yes, Pike Place Market is hugely popular with tourists, but unlike many tourist destinations, Pike Place market is really worth the hype- Especially if you dedicate at least a half-day to exploring the market, show up hungry, and explore the corridor doors, levels, and green spaces of the various buildings that make up the market.
If you need help deciding what to do at Pike Place Market, be sure and consult my guide to 15 things you must do at Pike Place market, or just review my best tips via my Ultimate guide to Pike Place market. If you're on a budget, I've got you covered there too with my guide to enjoying the best at Pike Place market on a budget.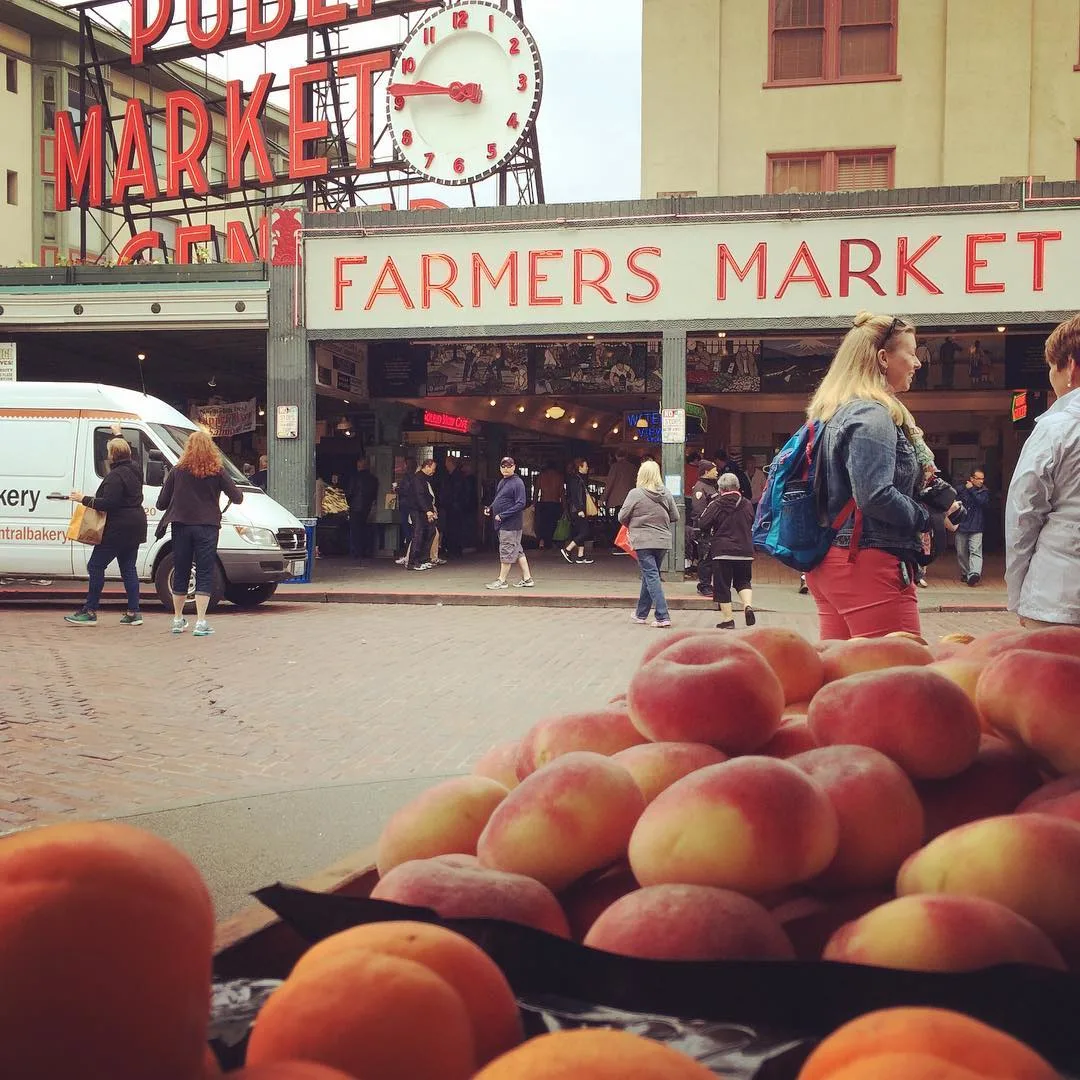 Walk from Pike Place to the Space Needle
Listen, you are about to be on a cruise ship for the better part of a week, so now is the best time to stretch your legs and explore dry land. There's just about no better place to do this in the world, in my opinion, than the short (roughly 1 mile) walk between Pike Place market and the Space Needle.
While Google maps will take you straight up a boring urban route, if you follow my walking route from Pike Place market to the space needle, you'll discover hidden rooftop parks, cafés perched on piers over the Puget Sound, pocket beaches where you can experience an authentic Pacific Northwest waterfront adjacent to downtown, and the stunning Olympic Sculpture Park created by the Seattle Art Museum all before you even get to the Space Needle.
This walk can be done in conjunction with or separately from my downtown Seattle mural walk which will show you the best street art Seattle has to offer between Pike Place Market and the Space Needle.
Visit the Space Needle
While I will defend Pike Place Market as unmissable, I honestly don't have a similar affection for the Space Needle. However, many Seattle tourists feel their visit is incomplete without visiting this landmark from the 1962 World's Fair.
More fascinating, I think, is are the gardens and fountains in the park at the base of the Space Needle. Here, you will often find art fairs, live music performances, and various festivals. Visitors are encouraged to get hands-on. The massive fountains on the grounds of the space needle are splash friendly, making them a great stop for kids families with kids who are headed off on a cruise to Alaska in a few days.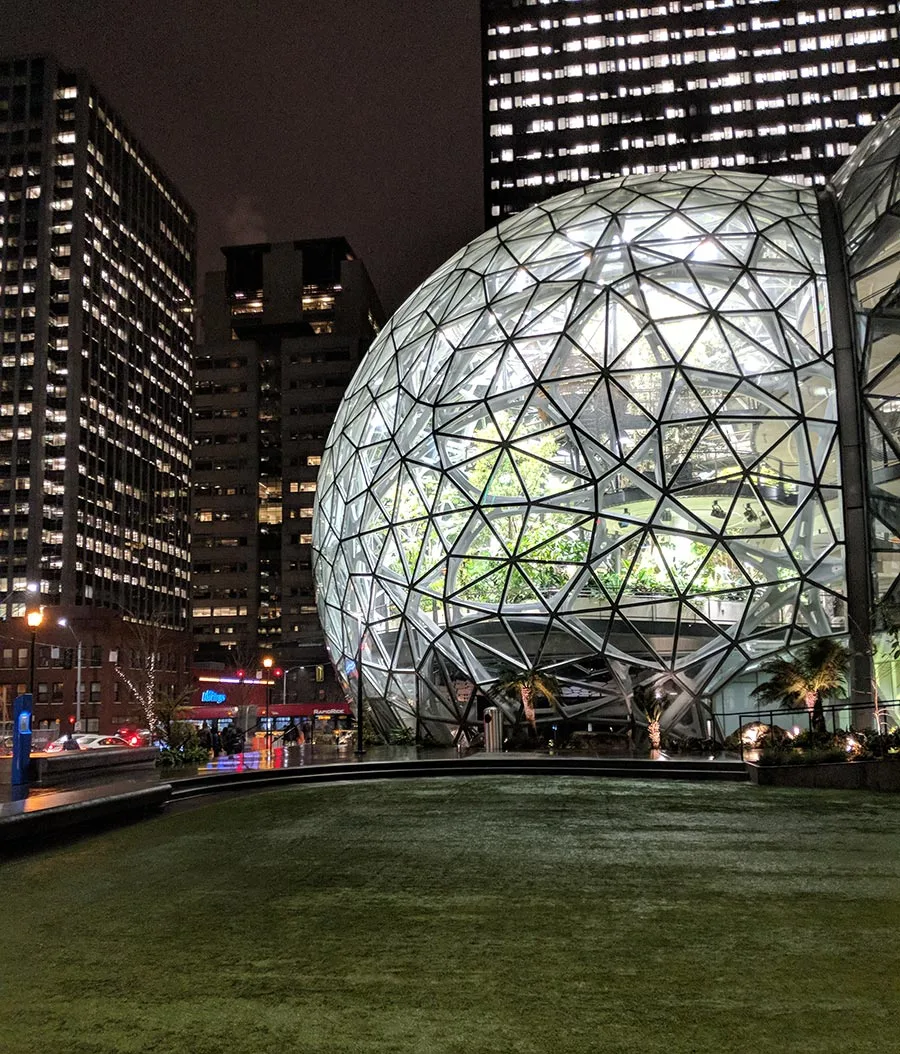 Check out South Lake Union and the Amazon Campus
Amazon's presence in downtown Seattle hasn't come without complications for the city and its residents, but there are some notable destinations within the Amazon campus that can be fun stops for tourists killing a day in Seattle before or after a cruise.
If you're curious about Amazon's campus in Seattle, there are three destinations you should check out:
1. Amazon spheres.
The Amazon spheres, since their construction in 2016ish, have become iconic for this corporation. While ordinary folks like you and I aren't actually allowed in the spheres (though there is a small basement lobby with information about their construction) the green space surrounding the spheres is a public park worth checking out – if only for the tiny dog park nestled next to the spheres. Read more about visiting the spheres.
2. Amazon Go.
Amazon Go is Amazon's convenience store where, after you've downloaded and registered via an app, you can enter, shop, and leave without ever having to pass through a checkout. There's some novelty worth checking out, however, I personally cannot recommend the sandwiches after a particularly unpleasant bout with food poisoning from an Amazon Go sandwich (or as I refer to it, the Amazon "Go" incident).
3. The Banana Stand.
This Amazon feature doesn't actually make the news in the iconic way that the spheres and Amazon Go have, but one of the classic fixtures of the Amazon campus is a free banana stand. Every day from 8 am to 3:30 pm, anyone can get a free banana – whether you work for Amazon or not.
Visit World-class Museums before your Cruise
Before you head out on the sea is to explore the wildness of Alaska, take an opportunity to explore a more tamed and curated experience like Seattle's incredible museums.
Whether it's a free museum like the center for wooden boats or the Frye art museum (both incredible collections) or premium museums like the Seattle Art Museum, Pacific Science Center, or Museum of history and industry, museums can be a nice counterbalance to the vacation on a cruise ship and the excursions you might enjoy when docked in Alaska.
Check out a Tiny National Park
Did you know there's a national park in Seattle? Tucked away in Pioneer Square (a district of historic brick buildings well worth visiting itself) you'll find the Gold rush national historic park, which is a free national Park, and a storefront, celebrating the role Seattle played in the Alaskan gold rush. While checking out Gold Rush national Park and Pioneer Square, you'll also want to explore the urban waterfall in nearby UPS Park (the site of the first UPS) and may even wander over to Freeway Park, an innovative greenspace on a freeway lid featuring stunning architecture.
Gold Rush National Historical Park is the perfect starting point for a trip to Alaska. Starting in this tiny museum will help you learn more about the locations you'll see in Alaska. If you're lucky enough to get to visit Alaskan gold rush ghost towns, a trip to this little Seattle park will prove valuable.
Where to Stay in Seattle Before a Cruise
My favorite hotel in Seattle happens to be right on the waterfront and literally steps from the Seattle Port Authority and the Norwegian Cruise Terminal. The Edgewater Hotel is a perfect spot for a layover before or after an Alaskan cruise- and right in the heart of any of the activities described above.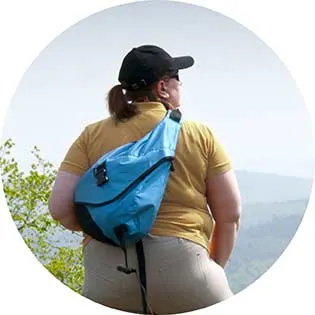 Lynli Roman's unique approach to travel is informed by decades of experience on the road with a traveling family and, later, years spent as a solo international traveler. When she's not writing about Seattle from her Pike Place Market apartment, Lynli writes on-location while conducting hands-on research in each destination she covers. Lynli's writing has been featured by MSN, ABC Money, Buzzfeed, and Huffington Post. She is passionate about sharing information that makes travel more accessible for all bodies.