While tickets to go up in the recently renovated Space Needle continue to rise, this out-of-the-way splash-pad art installment remains a cool reprieve with iconic views.
Recently, a newly updated Space Needle was unveiled to visitors- visitors willing to pay $30 per person for access, at least. If you are planning a visit to Seattle, you may want to consider alternate ways to experience the space needle. One of the best ways to experience the space needle without the expensive tickets is the sprawling 74-acre park at the base of the Space Needle. This park, build for the 1962 World's Fair and now home to various art installments and festivals, offers stunning views of the space needle and lots of free family activities.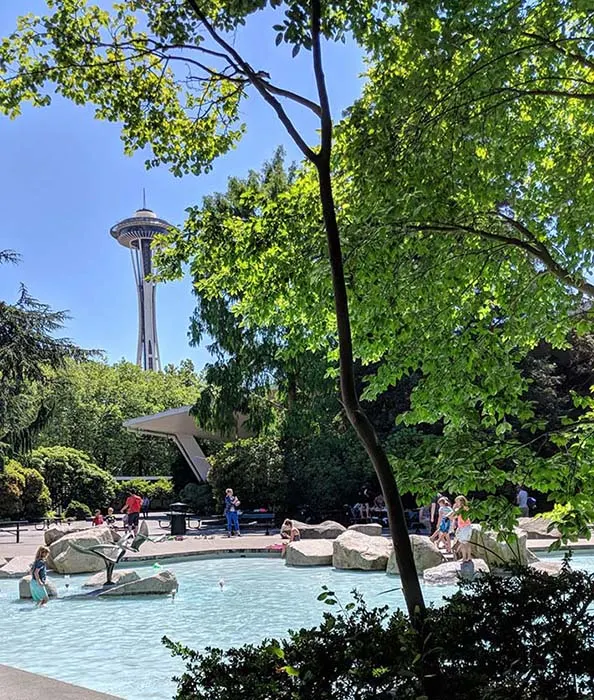 Art / Fountains at Seattle Center
At the Seattle Center, artist-created fountains that double as tiny water parks are popular features. Unlike most parks, this park tucked under the metaphorical wings of the looming Space Needle are designed for- and even encourage- splashing, wading, and play. According to Seattle Center publications, all the fountains at Seattle Center include water filtration and treatment equal to or better than community swimming pools.
While the most popular art installment at the Seattle Center Park is the enormous International Fountain, located directly behind the space needle, for fun more suited to a lazy day or family with young children, it's worth a short hike to my favorite Seattle Center art installment: the Fountain of Creation.
Although the "International Fountain" at the Seattle Center is much larger, I love this smaller fountain set in an out-of-the-way corner of the park surrounding the space needle. Although the International Fountain is easier to find and more recognized for its iconic dome shape, it's less kid-friendly.
Because the International Fountain is so easy to find, and placed in close proximity to the space needle (in a recessed pit in an open space immediately behind the space needle) this larger fountain tends to become crowded and is much less family-friendly. Younger kids playing in the big fountain near the space needle are more likely to get injured, as the base of the fountain is exposed concrete and on hot days the area surrounding the fountain is filled with older kids and adults running back and forth as the fountain switches between large and small arcs of water.
The Fountain of Creation, on the other hand, is surrounded by a shallow wading pool and shielded by an out-of-the-way location. Most visitors who find the fountain of creation fountain are local families or other tourist parents with small children. This smaller fountain is also located in a more shaded area of the Seattle Center, compared to the full sun of the international fountain making it, a cooler place to retreat on days.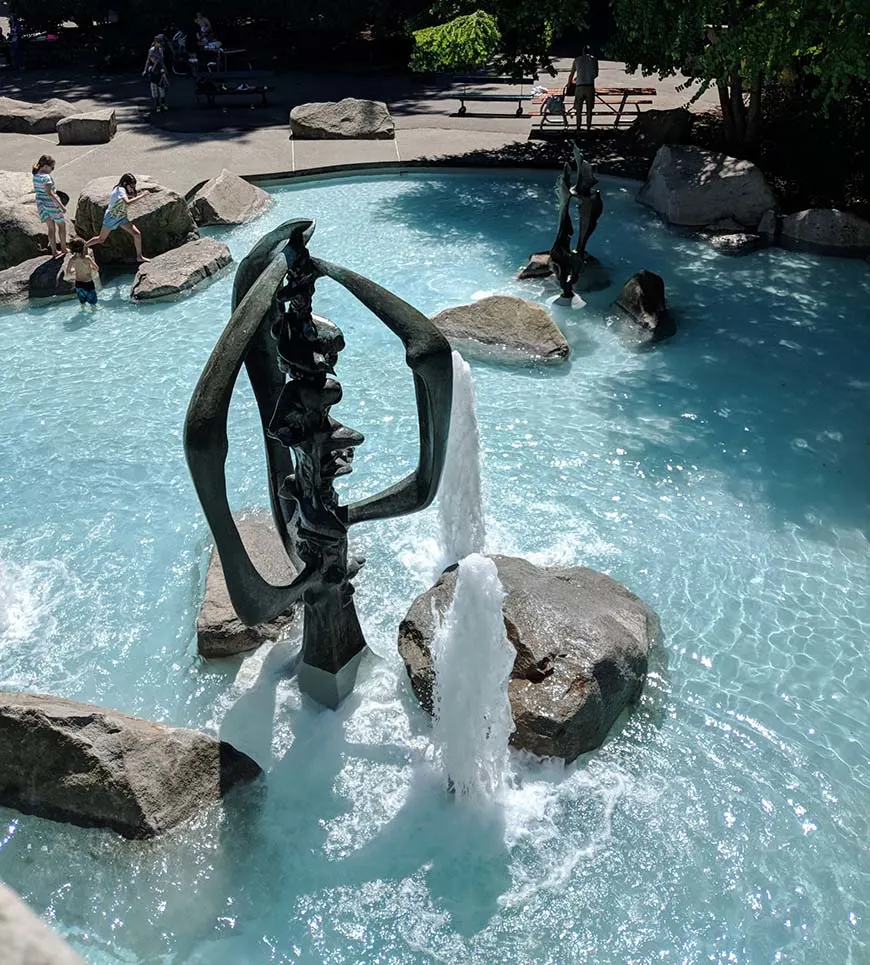 Fountain of Creation
Designed by Everett Dupen and Paul Thiry in 1962, the Fountain of Creation is a three-part sculpture set amidst rising water fountains and a shallow but large wading pool of crystal clear water. The fountain represents changing life and the role of water in giving and shaping life. The water rising from jets brights the sculpture to life with movement.
I love this fountain for it's aesthetic and its community value. I also enjoy that it's a little hidden gem tucked away around a few corners and down a few paths- slightly insulated from the mass of people often directly surrounding the base of the space needle. Even during the hottest summer months (these photos were taken on a hot day in July of 2018) this fountain is rarely crowded, and is a quiet spot where an urban aesthetic meets with the naturally soothing combination of moving water and still pools.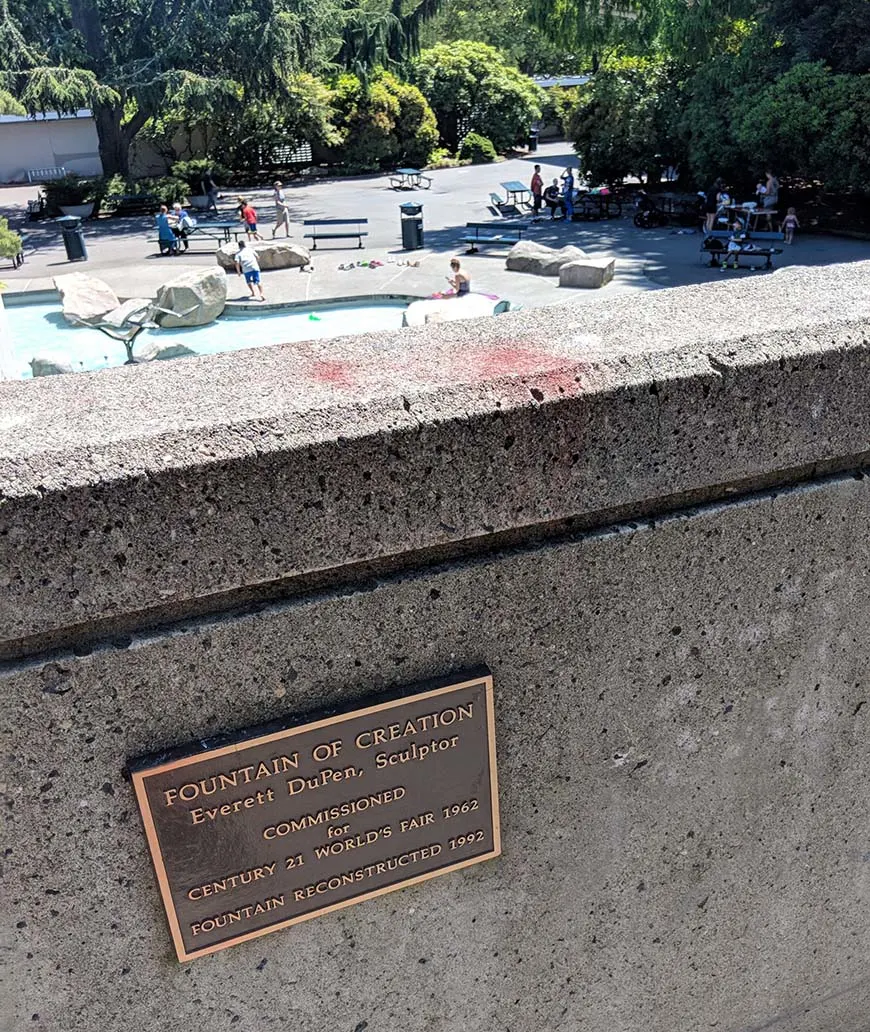 Nearby
After you've had enough sun at the fountains, just a few steps away is one of Seattle's coolest coffee spaces: part community meeting space, part coffee shop, part modern reimagining of a local radio station, the La Marzocco café and showroom is a fun stop after your time at Seattle Center.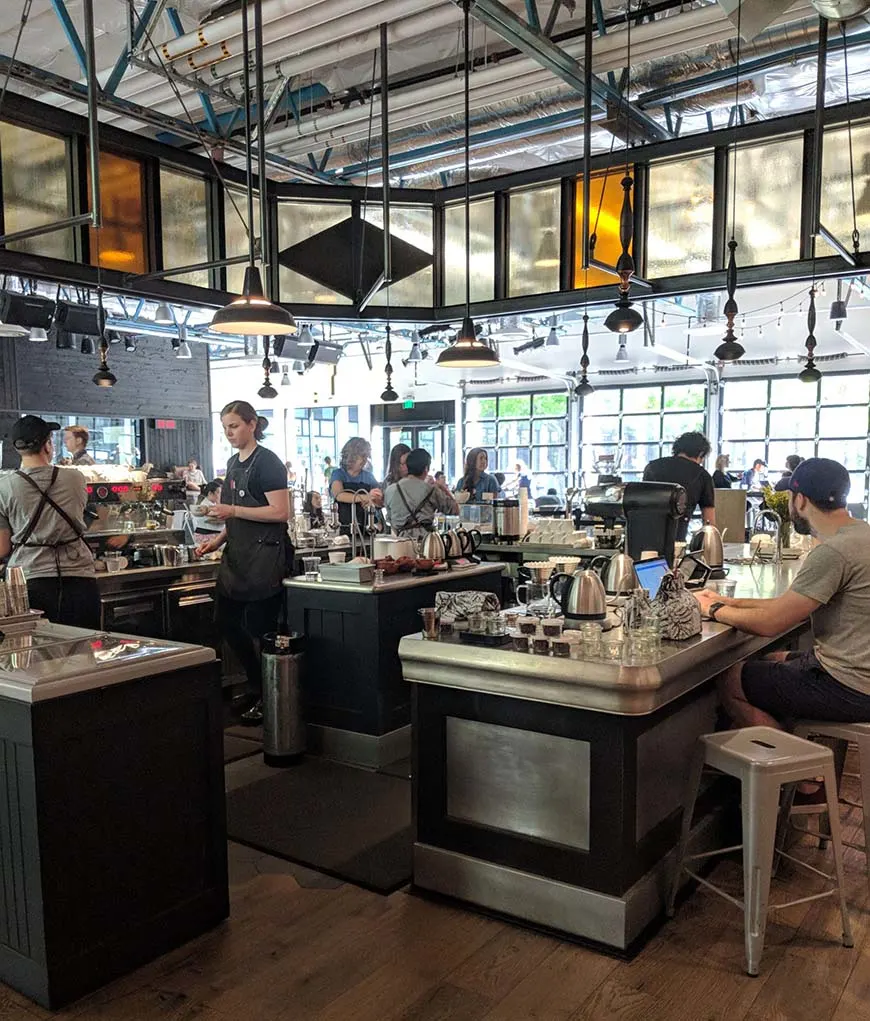 Although the splash pad has recently undergone renovations, and I personally have not explored the renewed installment, the Seattle Center remains a popular destination for family fun. While other parents pay for memberships or even access to private pools, budget-savvy parents in Seattle often use the fountains at Seattle Center as part of their summertime routine, taking advantage of the cool splashing water to entertain and cool off kids and toddlers.
Recent heat waves in Seattle have drawn attention to the fact that Seattle is warming up. Without air conditioning as a common feature in Seattle homes, it's more and more important to find ways to stay cool in Pacific Northwest summer heat. Although many of us think kids are more resilient to heat the fact is that they are just less aware- finding ways to cool kids off can help keep kids healthy and prevent cranky overheated meltdowns.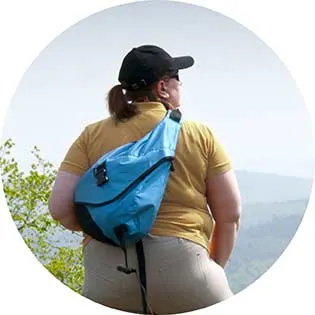 Lynli Roman's unique approach to travel is informed by decades of experience on the road with a traveling family and, later, years spent as a solo international traveler. When she's not writing about Seattle from her Pike Place Market apartment, Lynli writes on-location while conducting hands-on research in each destination she covers. Lynli's writing has been featured by MSN, ABC Money, Buzzfeed, and Huffington Post. She is passionate about sharing information that makes travel more accessible for all bodies.