I never realized how common housesitting was until I moved to Seattle. Where I grew up (in the rural midwest) when we left home for vacation, we simply turned off the lights and locked the doors. In the Pacific Northwest, however, where high property values are trumped only by the high property crime rate, it's common for homeowners to invite or hire someone to stay in their home while they are away.
Housesitting in Seattle became a way for me to afford a higher quality of living when I lived on a grad student budget. These days, now that I'm a digital nomad based out of St. Louis, housesitting is how I arrange a place to stay when I'm in Seattle.
Steps to get started housesitting in Seattle.
Getting housesitting gigs requires trust and connections – two things you won't have immediately after moving to Seattle. Unless you have local connections, getting started as a housesitter will require establishing relationships with the type of homeowners who may, down the road, be seeking a housesitter.
Here's how to do it:
Use an App to establish a public profile
I recommend Rover. If you aren't familiar, Rover is a platform that matches pet owners to gig workers willing to care for pets. Rover offers a number of services ranging from taking a dog for a walk around the block to overnight stays in a pet owner's home.
If your aim is professional housesitting on a regular basis in Seattle, Rover can be a way to get that first foot in the door. An app like this can help you begin making connections and will provide you with a public profile (complete with ratings and reviews) that can be a great way to demonstrate to homeowners that you're trustworthy and reliable.
To get great housesitting gigs, start with dog walking
It may sound counter-intuitive, but to score top housesitting gigs in Seattle, start by walking dogs.
Spending one afternoon a week picking up dogs, meeting new potential clients, and walking with new furry friends is one of the fastest ways to build serious Seattle housesitting jobs.
Walking dogs works to build your housesitting resume in two ways:
1. Before you ever walk a dog for the first time, you'll visit the home and meet the homeowner to get instructions and meet the dog. This allows the homeowner to trust you with the relatively small task of picking up, walking, and returning their beloved pet. This may seem minor, but when it comes time for homeowners to plan an out-of-town trip, you can be sure that a trusted dog sitter is one of the first people they reach out to.
2. Dog walking allows you to build a professional network and reviews. A homeowner will never ever trust a random stranger with keys and access to their home while they are out of town, but every successful rover gig builds a public rover profile that you can send to any homeowner as a third-party verified resume of trustworthiness.
To get housesitting gigs in Seattle, you must curate trust. While trust builds in every single interaction you have in day-to-day (about 80% of my housesitting gigs in my first year as a housesitting came through referrals from coworkers and grad school classmates) rover dog walking gives you a chance to use the trust of one dog owner to justify new clients extending more and more responsibilities to you.
Even if you don't plan to stay with the Rover app (and I recommend you do cut out the middle man once you've developed your network), your Rover profile, reviews, and ratings remain online like a fact-checked resume – share it with potential new clients as a way to demonstrate your proven track record of responsibility – whether it's caring for pets or a home itself.
Be willing to work holidays
If you enjoy taking summer vacations during the peak of summer, spend every Memorial and Labor Day with your friends at the beach, and always fly home for Christmas, it will be difficult to succeed as a housesitter in Seattle – Especially as a new housesitter seeking new clients.
The truth is, homeowners are most likely to trust a new housesitter when they are desperate. When their usual housesitter has a conflict or sudden emergency, people will be more willing to try a new housesitter. A willingness to work as a housesitter in Seattle on weekends and popular travel holidays will make it much easier to break into housesitting in Seattle. Once homeowners have had a successful experience with you, they are far more likely to call on you for a housesitting job again during off peak times.
Use your social network
Simply letting the world know that you offer a service can be a way to break into the kind of work you want to do. Recently, I posted to my social media feed that I was considering a trip to Seattle in December, over the Christmas holiday, and interested in housesitting while there. Within 36 hours I had five requests for dog sitting – including a two-week stint on the big island in Hawaii!
Once you've built trust and a network of homeowners who appreciate you enough to connect you to other homeowners when they mention needing a housesitter, you'll be set for housesitting jobs.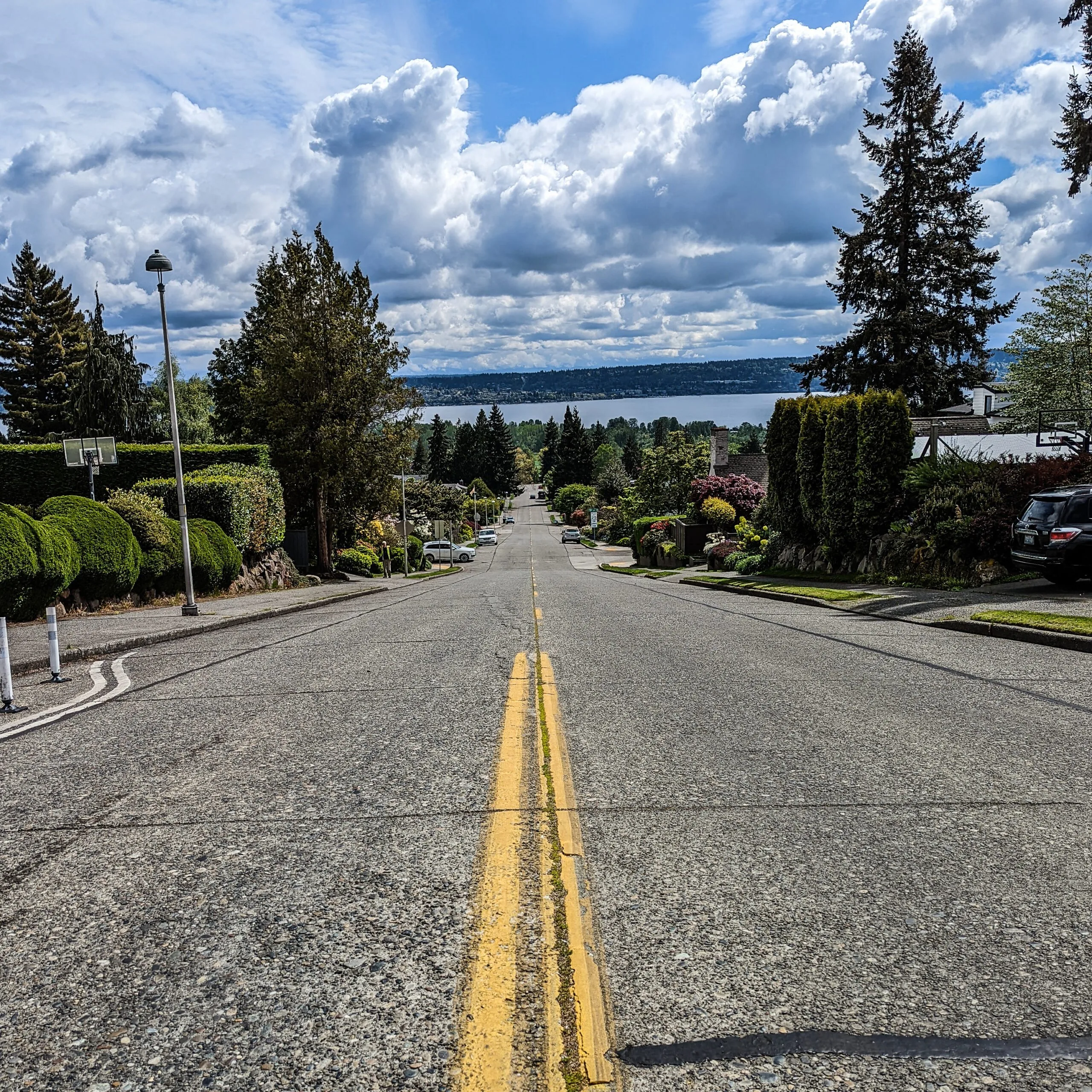 Be realistic about your pay expectations
Full disclosure: getting paid for housesitting jobs in Seattle isn't always guaranteed.
Payment for Seattle housesitting tends to vary a lot. Expect more pay when your expertise, trustworthiness, and the amount of responsibility you're entrusted with warrants it. Expect less pay when the perks are big or your housesitting responsibilities are less time-consuming.
For example, homeowners know that if they have a multimillion-dollar Seattle home with waterfront views, hot tub, and other perks, combined with few responsibilities other than making the house appear lived in, the housesitting gig may offer no payment at all.
On the other hand, if you take a housesitting job caring for a geriatric dog in a condo, where responsibilities include managing medications and taking the dog out on a leash several times a day, pay should be commensurate with the amount of time and labor being spent on maintaining the home or its animal inhabitants.
How to be a full-time housesitter in Seattle
Although you can expect it to take a year or more to build up clients and fill your schedule, it is possible to be a full-time housesitter in Seattle. With professional credentials, experience, and a network of happy client homeowners offering referrals, your schedule of Seattle housesitting jobs will fill up quickly.
Although a successful side gig housesitting can be an alternative to paying rent in Seattle, you'll still need backup housing so you have a place to sleep, bathe, and store your belongings when you are between housesitting jobs.
Personally, except for the last six months of my Seattle housesitting experience, I always maintained a small apartment. Housesitting and petsitting were simply a way to enjoy a higher quality of living, while paying less in rent for a smaller backup place.
In my final six months housesitting in Seattle, I hopped from one housesitting gig to another, filling the gaps in between gigs by crashing in basement apartments and spare rooms of friends and trusted clients.
Why people hire housesitters
A housesitter lives in a home while the homeowners are away in order to monitor and care for the property. A housesitter collects incoming mail, waters plants, cares for pets, and monitors the home for home emergencies like leaks, storm damage, or broken major appliances.
A major reason people contract with housesitters is simply so their house appears "lived in" while they are away- as an article in the Journal of Research in Crime and Delinquency indicates researchers found that vacant houses are significantly more likely to be targeted for break-ins.
What Housesitters Don't Do:
A housesitter generally is not the same as a property caretaker. Except by special arrangements, a housesitter doesn't mow a yard, clean the home, or provide expert services (In my experience, basic pool maintenance is 50/50- sometimes pools are professionally maintained while other homeowners may request a housesitter do basic maintenance).
Housesitters provide more services (like pet care, lawn maintenance, or leaving the house cleaner than they found it) when the nightly compensation is higher.
Final Thoughts
Housesitting in Seattle isn't without its challenges – and one of the biggest challenges is breaking into the "business". While you probably shouldn't plan to make a lot of money house sitting Seattle houses, it can be a way to upgrade your living style for a few days or for a few weeks while earning a bit of extra pocket change.
For more information on becoming a housesitter, and information on how you can prepare yourself for house-related emergencies that can arise, be sure and check out Project Home's free online courses where you can learn how to handle home emergencies big and small, to boost your qualifications for housesitting in Seattle and beyond.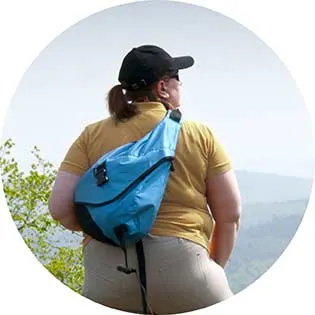 Lynli Roman's unique approach to travel is informed by decades of experience on the road with a traveling family and, later, years spent as a solo international traveler. When she's not writing about Seattle from her Pike Place Market apartment, Lynli writes on-location while conducting hands-on research in each destination she covers. Lynli's writing has been featured by MSN, ABC Money, Buzzfeed, and Huffington Post. She is passionate about sharing information that makes travel more accessible for all bodies.