The journey from engagement to wedding is a crazy adventure. A honeymoon is an opportunity to rest after the big party and simply enjoy each other. Honeymoons in Seattle are popular because of the nearby Pacific northwest wilderness, Cascade and Olympic mountain ranges, and iconic urban adventures.
In this article, you'll learn 7 amazing PNW honeymoon ideas that offer incredible amenities while still offering privacy and a chance to get away from the crowd.
7 Honeymoon Ideas in Seattle & the Surrounding Area:
Although I, your intrepid travel guide here at WanderBig, am Ace and have no plans for any honeymoon, like ever, I long ago embraced taking myself on trips to reconnect with myself, like little solo honeymoons.
When I'm not traveling solo, I love taking dear friends into the PNW to explore, rest, and play. Based on years of exploring Seattle and the surrounding islands, valleys, and mountains, here are my best suggestions for things to do on a honeymoon in Seattle:
Plan a Cozy Retreat to a Private Seaside Cottage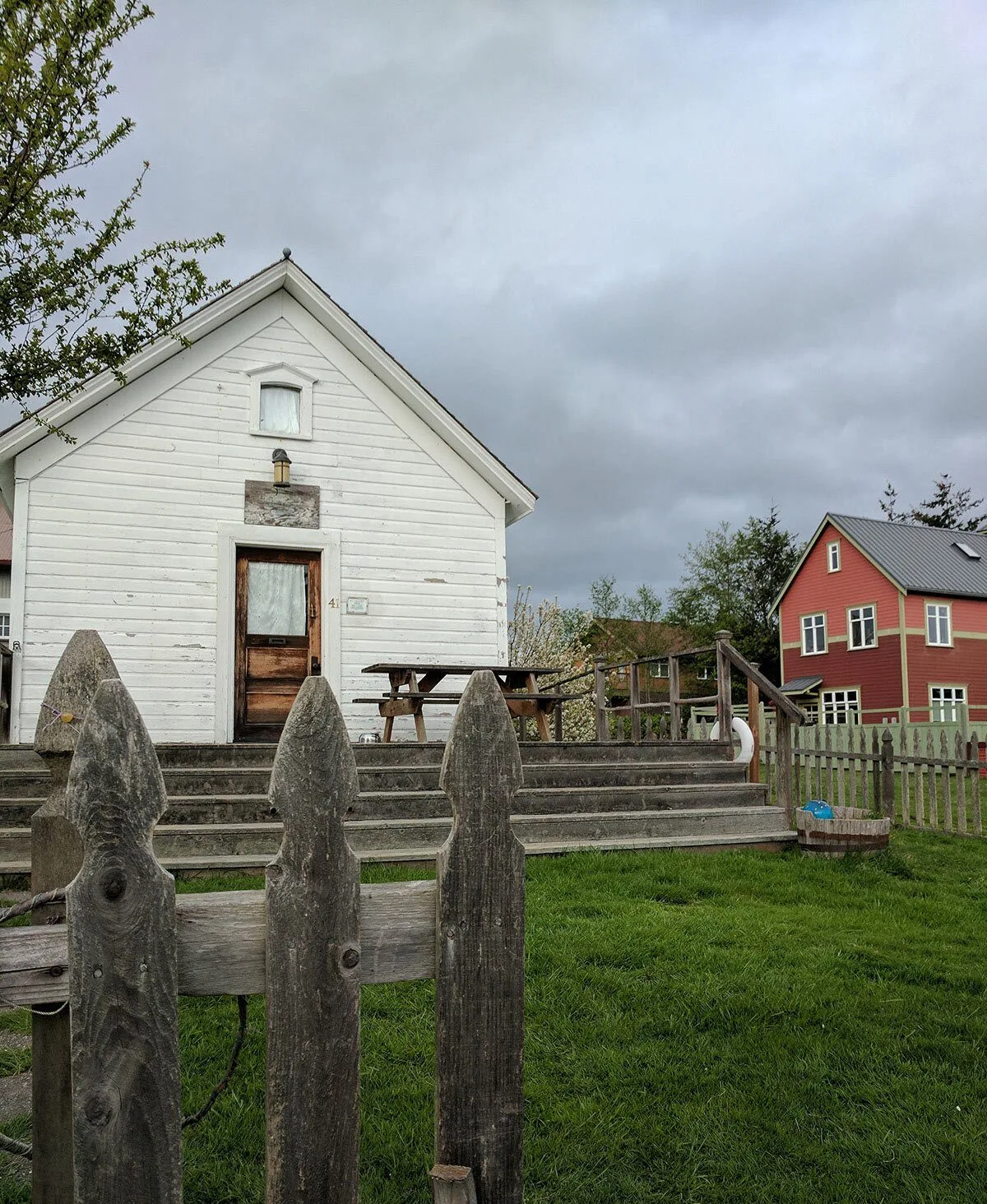 One great Seattle honeymoon option is staying at a private seaside cottage. Vast views of the sea and beaches are a great way to escape in an area of pure serene bliss. There are a large number of rentals available along the coasts of the Seattle area. These cottages can be in secluded areas or in small seaside towns on the coast near Seattle.
Lodging I can recommend based on personal experience:
Splurge Worthy: When I stayed in this literal waterfront cottage on Camino Island, WA, I loved how the master bed is tucked into an upstairs room that has a giant window open to the waterfront. Enjoy privacy and views without getting out of bed – the perfect combination for a honeymoon trip!
Budget PNW Honeymoon: This schoolhouse turned Airbnb on Lopez Island was more modest, but dripping with charm (see my guide to things to do on Lopez Island here)
Check into a Lodge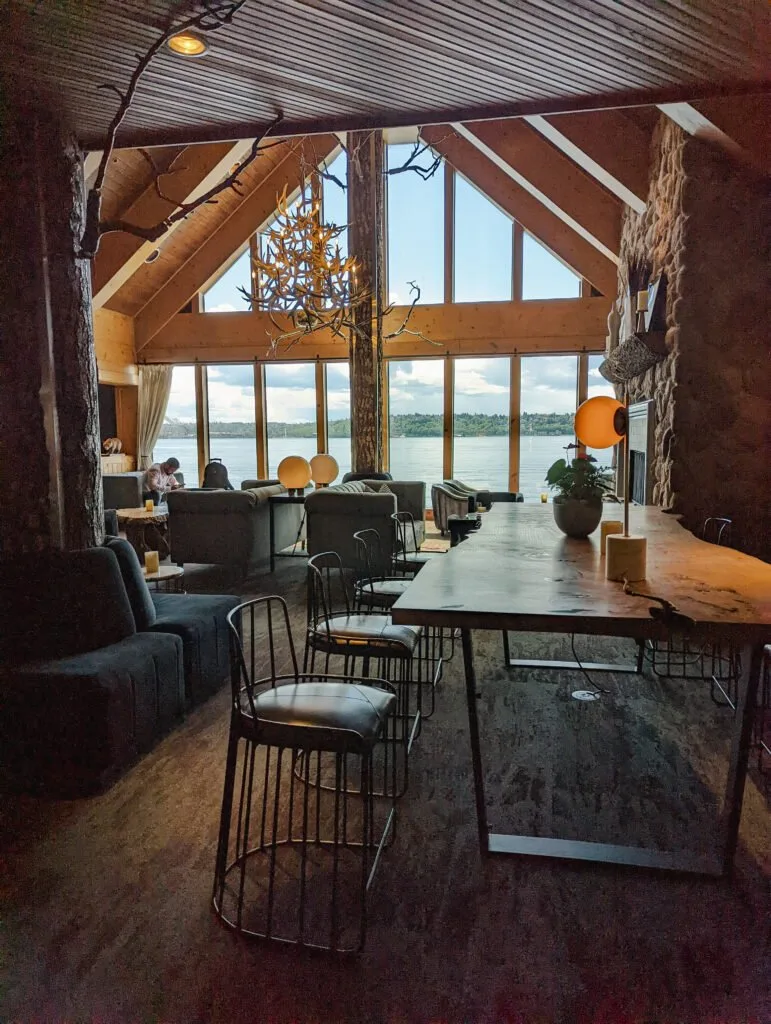 If secluding yourself in a cozy seaside cottage isn't your idea of a great honeymoon, consider a lodge. The sprawling, national-park-type lodges in the woods outside of Seattle make ideal locations for honeymooners who want a combination of luxury, adventure, and not having to eat hotel room prepared meals.
Lodging I can recommend based on personal experience:
Alderbrook Lodge – Alderbrook is my happy place- it's like Disneyland for adults who don't like Disneyland. A sprawling lodge on the waterfront gives way to an enormous lawn filled with firepits (including cocktail – and smores – service!) which descends towards a giant dock where you can spot marine life, book a sunset cruise, or rent paddleboards and kayaks in season. With spa services and fine dining in the lodge, it's easy to spend a few very full days without ever leaving the property.
Kalaloch Lodge on the Pacific Coast, or, in the Olympic National Park, Lake Quinault and Lake Crescent Lodges.
Have an Island Getaway- PNW Style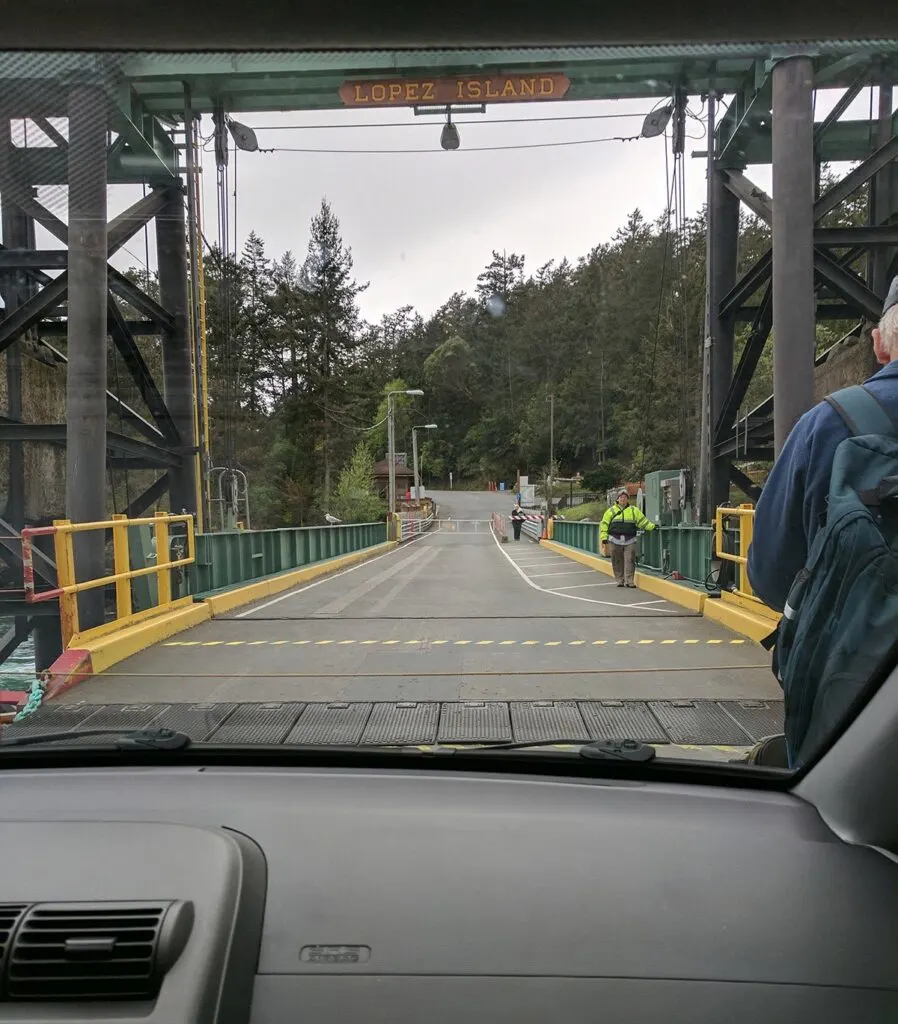 The San Juan Islands in the pacific northwest are a popular option for a honeymoon trip in the Seattle region. These Islands offers many activities including whale watching, hiking, biking, kayaking and so much more. If you love hiking and biking, head to mostly flat and less-touristed Lopez Island. For tourist activities like whale watching and wine tasting, try Orcas Island. A ferry ride in Washington is part of the experience when you're staying in a beautiful bed and breakfast, cottage, or hotel on one of the islands.
For a blend of authentic local experience and tourist activities, check out Coupeville on Whidbey Island, the most affordable of the San Juan Islands to visit, due to its size and proximity to an airbase.
Each of the San Juan Islands offers a unique setting for your honeymoon adventure. Each island offers a variety of activities that can be exciting, while also offering options for secluded privacy.
Lodging I can recommend based on personal experience:
The cottages at Captain Whidbey offer elegance and privacy, just a stone's throw from my favorite fine dining experience on the island: The Oystercatcher. (Worth noting, while the cabins here offer privacy, the rooms in the lodge, I'm told, have less sound insulation than one might hope 😉)
💡 HINT: Meteorologists can now forecast amazing sunsets! to plan a romantic sunset walk, cruise, or dinner during your Seattle honeymoon, visit SunsetWx.com.
Go Glamping/Camping
In the mountains surrounding Seattle, there are incredible gems which offer a blend of camping with luxury options (you know, like running water). At these "glampsites" you can disconnect from tech and enjoy your partner- all while having access to a few creature comforts. Renting a Yurt or a luxury cottage can be a great way to get into the great outdoors with the luxuries of relaxing in the city.
Lodging I can recommend based on personal experience:
Harmony Hills retreat center, on the Hood Canal (a perfect stopover on your way from Seattle to the Olympic National Park or Oregon Coast). Learn more things to do on Hood Canal in my guide.
Take a Train from Portland to Vancouver, British Columbia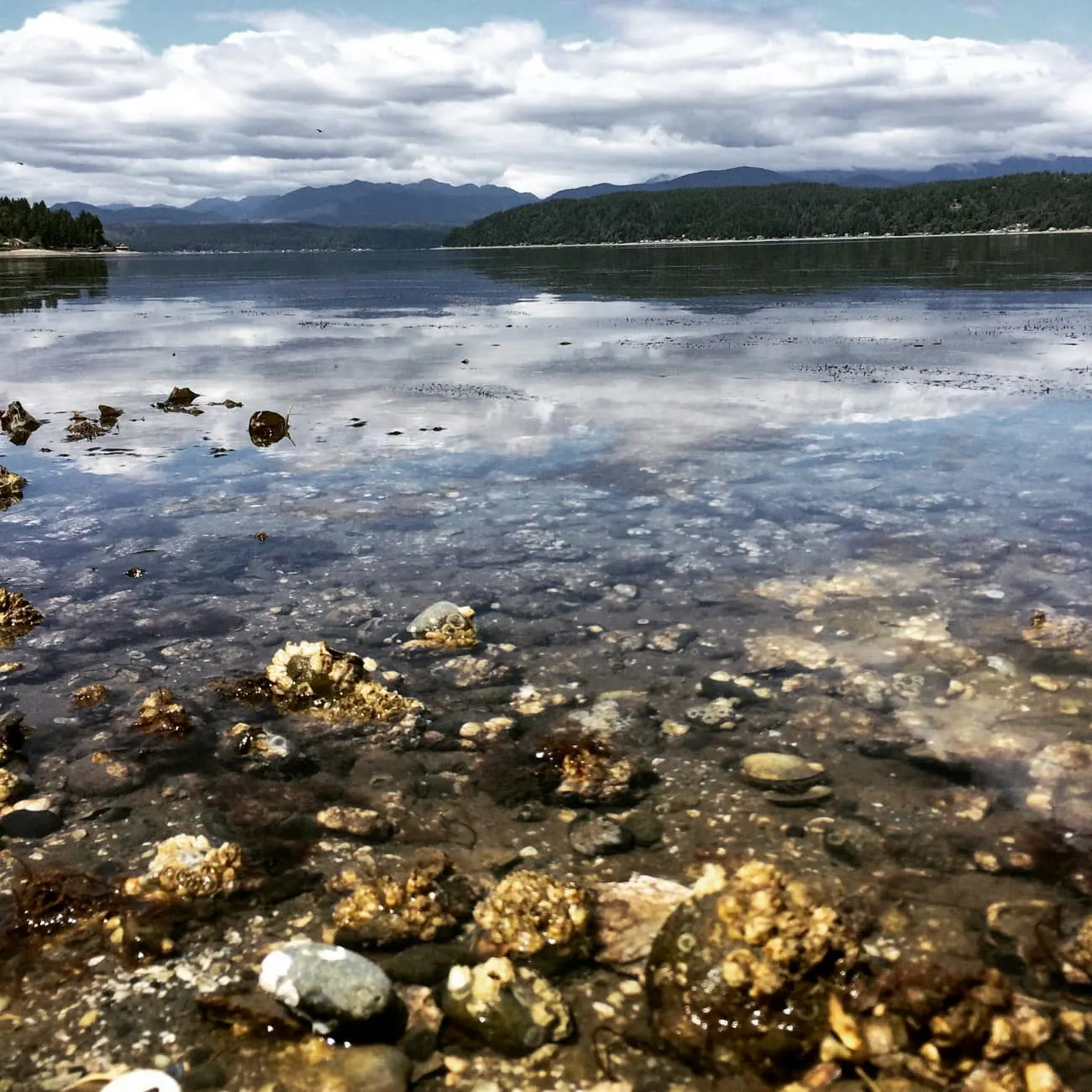 When I took a train from British Columbia to Seattle, I was practically glued to my window the entire time! As the train travels down the coast, the scenery is stunning- making it a perfect option for couples who want a relaxing PNW honeymoon on a budget.
Trains can be a wonderful way to travel through the different landscapes offered by the pacific northwest. The train ride generally takes about 10 hours for the entire trip, but for a shorter trip, you can stop in Seattle, Bellingham, or other stops (Crazy enough to ride longer? You can take it all the way to California!). The coastal route means that certain train station stops, like Edmonds, WA north of Seattle, are an easy walk from ferry terminals that can carry you and your sweetheart off to the Islands.
With trains leaving daily, this can be an affordable way to travel and see the different scenery as you travel into the beautiful landscapes of British Columbia. The train travels along the water for the majority of the trip, allowing you and your spouse to relax and enjoy the view while traveling. Reservations for a train trip through Amtrak can be booked online or by phone.
Charter a Sailboat for a Sunset Cruise on Elliott Bay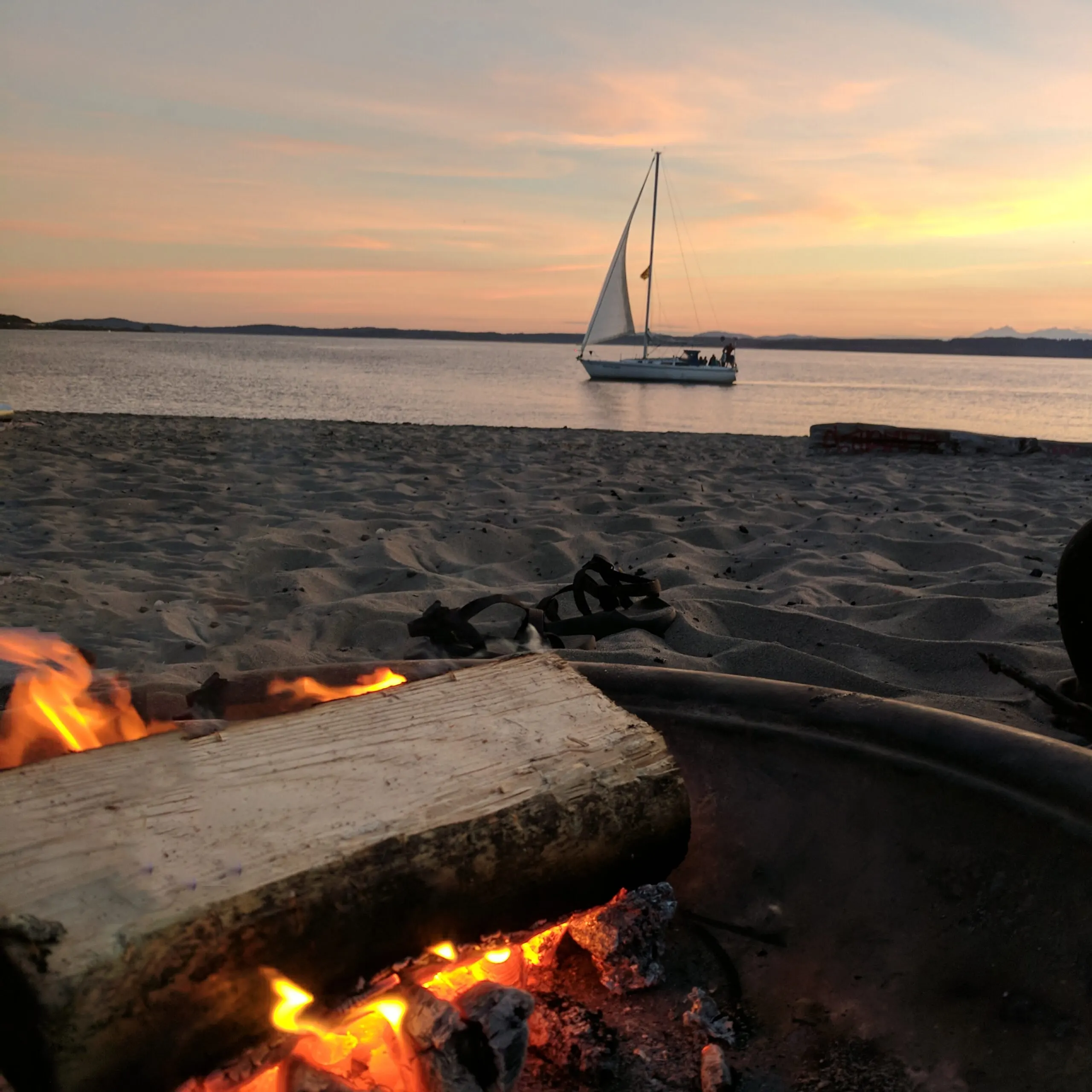 Elliott Bay is the body of water just off the waterfront of downtown Seattle. It's where the big cruise ships set sail to Alaska, but for a romantic experience just for two, consider a smaller vessel. You can charter a sailboat or go on a sailing cruise to spend time in the open water, either on a day cruise or a romantic sunset cruise. Book via Airbnb Experiences or Get your Guide, then meet your captain at a marina in downtown Seattle, you can add in a boat cruise with the rest of your plans in the Seattle area.
💡 To save some money on a honeymoon sail without sacrificing romance, consider taking a boat ride on Lake Union instead of Elliott Bay. Not only will the waters be calmer on this inland lake, moorage fees are significantly lower for boat owners, meaning you'll pay less for your ride. Any don't worry about missing the skyline- the Emerald City skyscrapers gleam just as brightly when viewed from the inland waters.
Dive into a Shared Hobby together
Having things to do together can be a bonding and romantic experience with your new spouse. I absolutely love using Airbnb Experiences and Get your Guide to connect with a local guide. With a good guide, I can just show up and have fun- with no worries about having the right equipment or navigating my surroundings.
💡 While you might not want a guide as a third person on your honeymoon- think twice about using a professional guide for a few hours. Having a competent guide as you navigate challenges is a great way to avoid stress-related conflict on a honeymoon. As someone with a day job as a mental health professional- trust me on this one: After the planning-stress and emotional-exhaustion of your wedding day, you're naturally going to have a shorter fuse on your honeymoon. Set yourself up for success by minimizing stressors where possible. 1
Some experiences can include backpacking on the trails, doing yoga, or rowing. With the vast variety of landscapes in the Seattle area, it is the perfect place to explore new hobbies as a couple, or even to dive deeper into hobbies you have shared for years.
Similar to a cruise on Elliott Bay, renting a kayak can be a great way to explore the harbor and the coastlines of the Seattle area. If you prefer to stay on land, try some fun hiking trails like Flaming Geyser, the Gnome Trail, or even Hansen Creek, where you can dig your own quartz crystals.
Why honeymoon in Seattle
Seattle is a PERFECT honeymoon spot if you and your new spouse are not of the beach-loving variety of human (hey, if you're hot and bored after day 1 of a beach vacation, you're my people!) Why? Because Seattle offers honeymooners the chance to experience big city life right next to wilderness adventures. Fine dining and luxury are moments away from incredible street food and tons of free stuff to do. There are a lot of things that you can do in Seattle on a honeymoon that can be both adventurous and build stronger bonds between you and your spouse.
Seattle offers a wide range of landscapes that can provide the perfect setting for a honeymoon. Whether you are an adventurous couple who wants a thrill-seeking whirlwind honeymoon, or a laid-back pair who just want to cuddle up in a seaside cottage, the pacific northwest can be a backdrop to the honeymoon of your dreams.
Final Thoughts on Honeymooning In Seattle
Getting married is an exciting time and your honeymoon really is the first adventure that you take together in your married life. It may not be as exotic as an Iceland honeymoon, but the PNW has a beauty and wildness that feels appropriate for the start of a new chapter.
It is a time for you to share with your spouse, make lasting memories, and celebrate the beginning of the rest of your life. Traveling to Seattle offers a variety of places where any couple could find an adventure, regardless of the type of adventure that you are looking for.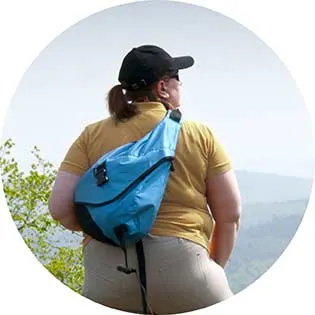 Lynli Roman's unique approach to travel is informed by decades of experience on the road with a traveling family and, later, years spent as a solo international traveler. When she's not writing about Seattle from her Pike Place Market apartment, Lynli writes on-location while conducting hands-on research in each destination she covers. Lynli's writing has been featured by MSN, ABC Money, Buzzfeed, and Huffington Post. She is passionate about sharing information that makes travel more accessible for all bodies.
Sources
Futris, T., & Richardson, E. (2013). The honeymoon is over, now what?. University of Georgia. [↩]