If you are planning a trip to Seattle, you might find your plans interrupted by unexpected rain- but don't worry, Seattle knows just how to make the most of rainy days! In this post I'm reviewing some of the best ways to revel in a rainy day in Seattle and the unique atmosphere that a day of rain brings to the city.
What to do if it rains during your trip to Seattle or your day at Pike Place Market? Just keep on adventuring! When it rains in Seattle, we just continue with life as normal! When it's raining in Seattle it tends to be a gentle rain with small raindrops (not the pounding rain of the south or midwest US) making it pretty easy to carry on with normal activities and a typical list of things to do in Seattle with no special equipment other than a good pair of shoes and a light raincoat.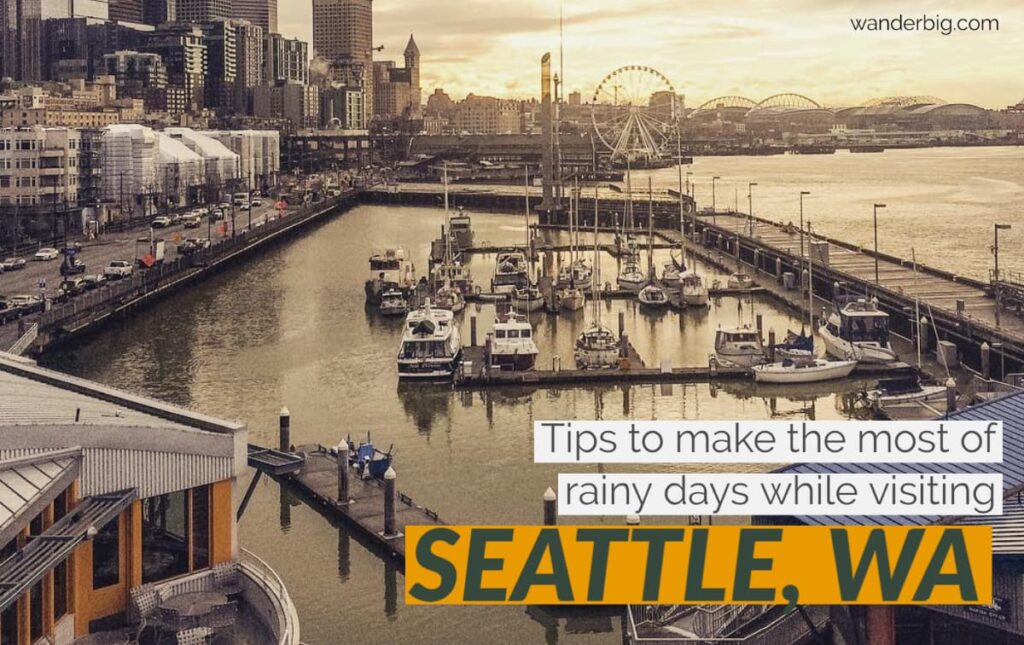 The following activities are some of my favorite things to do in the rain in Seattle, many of which are actually more fun on days with rain and clouds than when the sun is out.
Seward Park and Seattle Arboretum
While you might not think of going to the park in the rain, Seattle rain tends to be more of a mist than a downpour. With a decent raincoat, you can still explore without getting too wet. In fact, Seattle's temperate rainforest Arboretum and various wooded parks are actually uniquely vibrant on days with rain.
Walk the trails at the Arboretum and attached gardens to enjoy this rain enhanced space- the rain means you may even have the space all to yourself. Seward Park trails lead through old mossy trees that grow green and glossy when the rain falls. With the branches providing good cover overhead you'll stay mostly dry while the branches allow you to explore a moss-covered world that comes alive in the rain.
Beach Combing / Low Tide
One advantage to rain during your Seattle visit is that you'll get to experience rain in one of the world's largest temperate rain forests. In both the forests and the waterfronts, rain transforms the landscape- creatures specially adapted to this environment thrive in the wet weather.
While Seattle has a mostly-indoor aquarium, beachcombing and low-tide exploring in the rain can be a memorable adventure! I always recommend visitors check the Tide Forecast and plan a beach visit when the tide is at its lowest.
The best beaches on my list of things to do in the rain for low tide exploring are:
Constellation Park – West Seattle
Edmonds Ferry Dock – Edmonds
Richmond Beach Saltwater Park – Shoreline
Rain Gardens
Because Seattle is accustomed to so many days of rain each year, rain gardens are elevated to art here.
Rain gardens trap and channel rainwater into decorative (and often functional or even edible) landscapes. In the Puget sound regions, rain gardens serve an additional purpose- diverting rainwater along more convoluted courses than directly into storm drains. In an urban landscape, if all rainwater is directed to storm drains, the drains are at risk of overflowing (and overflowing storm drains cause untreated water to flow directly into the Puget Sound). Rain gardens work like sponges that help hold water and release it back into the ground and waterways at a manageable rate.
Seattle's thousands of rain gardens- big and small- enhance the beauty of a rainy day, provide ambient sound, and help keep the Puget Sound on an upward trend towards improved water quality.
"A rain garden is a shallow depression containing spongy soil and a variety of plants that thrive in northwest sun, soil and moisture conditions. It collects water from your roof downspout and allows it to safely soak into the ground." – 7milliongallons.com
Rain gardens can be visited rain or shine any time of the year, but unlike most adventures, they provide a special bonus for rainy day adventurers.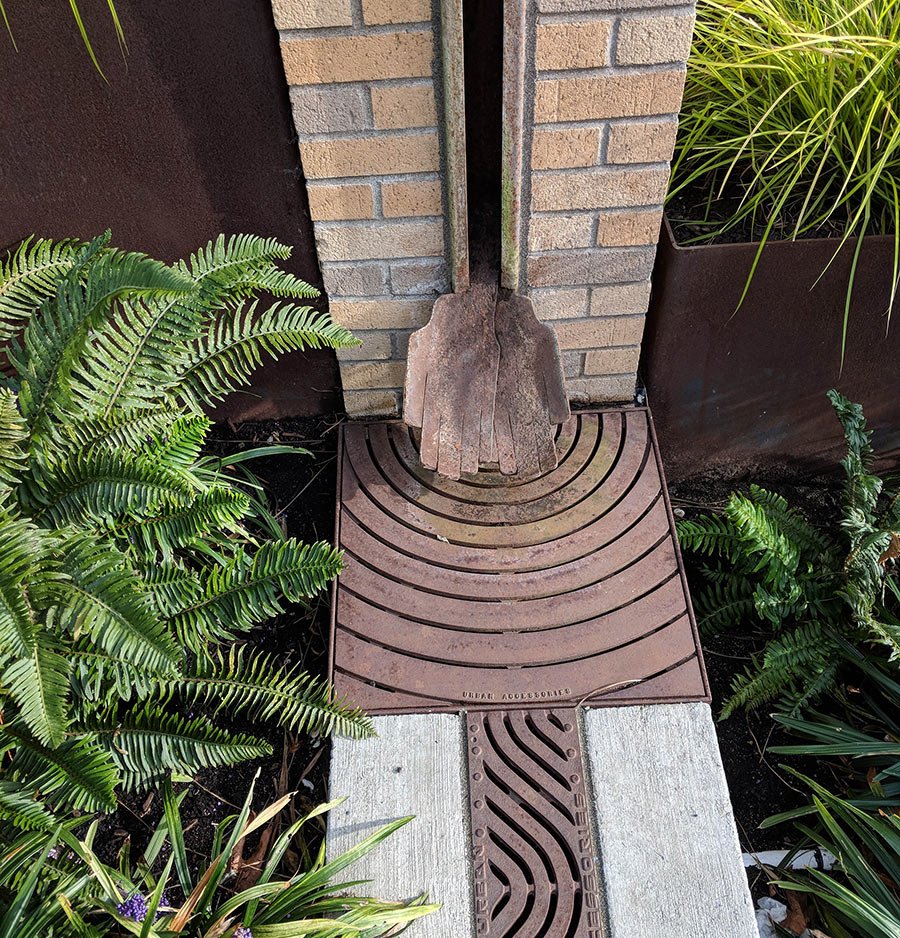 Best Rain Gardens:
An umbrella themed art installation/rain garden sits at 2801 1st Ave, as well as the nearby artist-design Vine Street Rain Garden (both adjacent to the Olympic Sculpture Park which is, itself, a giant rain garden)
Some of the top rain gardens in Seattle include the roof of the Ballard Library, the SAM sculpture park, and the Sea/Tac transfer center. Many rain gardens are discrete- but you can find a listing of rain gardens at 12000raingardens.org.
Cinerama
Seattle has fun inside adventures as well. In the heart of Seattle's downtown-adjacent neighborhood of Belltown lies "Cinerama," one of only three remaining movie theaters in the world that can show three panel Cinerama films. The landmark movie theater and its signature curved screen is open daily showing new releases, and open occasionally to show vintage Cinerama flicks. In 2020, (Cinerama closed during mandatory shutdowns in 2020 and announced in early 2021 that the venue would not not be reopening.)
Seattle Public Library Central Branch
One of my favorite things to do in Seattle in the rain is taking visitors to the central branch of the Seattle Public Library.
Inside this iconic, asymmetrical glass building there are seating options on each floor positioned perfectly for enjoying the rain rolling off the steel and glass latticework exterior of the library. It's the perfect spot to sit and read, chat, work on a travel journal, catch up on work, or time your visit for a grown-up story hour.
As a bonus, it was recently rated as the most instagrammable library in the world- and includes a notoriously-creepy 4th floor worth exploring for the more adventurous of travelers.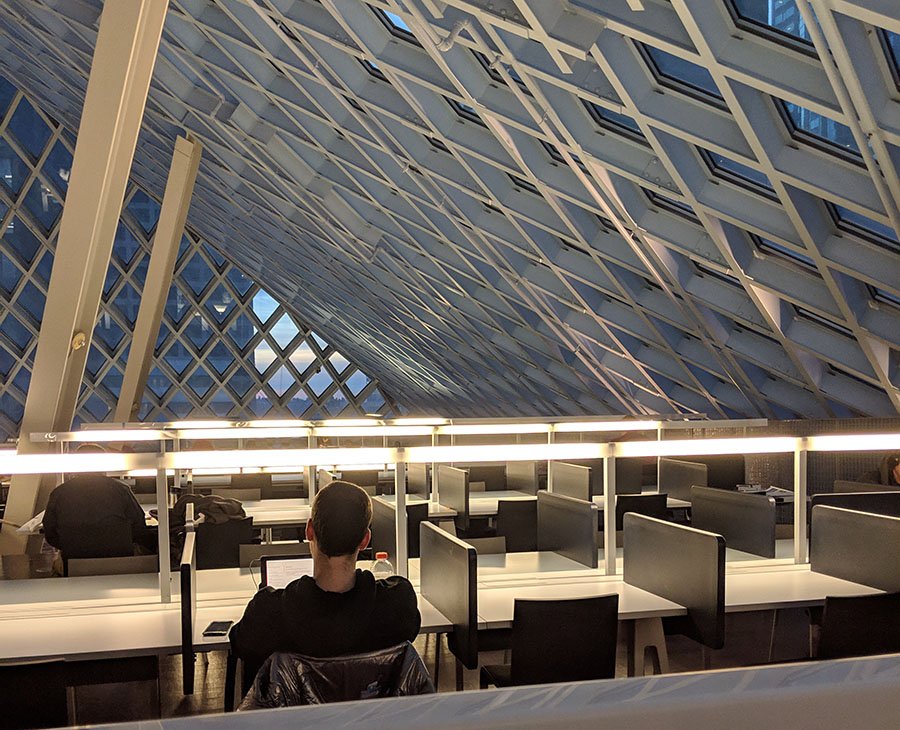 Other libraries in Seattle worth visiting in the rain include the Suzello Library on the campus of the University of Washington and its Hogwarts reminiscent architecture (however, limited parking options mean it's a rather long walk in the rain to visit this building.)
Waterfall Park and Pioneer Square
This secluded urban oasis of the UPS Waterfall Park is a privately owned park that is open to the public. This perfect spot for visiting Seattle in the rain is tucked behind Occidental Square Park. This monument built by the UPS corporation to mark its original location features a 22-foot waterfall. With tables and seating under a rain-blocking overhang, it's the perfect spot to eat lunch, read a book or just relax in the small and quiet sanctuary of this "secret" little park. Read more about this mini adventure here.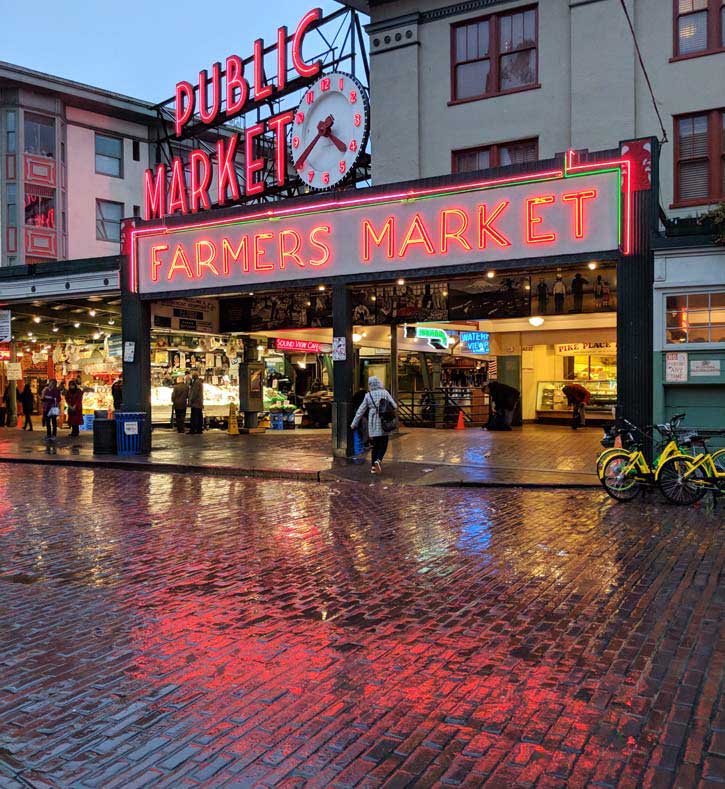 Seattle's Secret (Urban) National Park
Adjacent to the Waterfall Park, there's a national park- yep, a National Park!- right in the heart of downtown. The Klondike Gold Rush National Historical Park is owned by the National Parks Service and thus, is given the official designation of a national park. You can learn more about this museum and park commemorating an important part of American history via the National Park Service's Website for this Park.
Rain Art Hunting
Seattle is a hub for modern creators, and among this is the creator of a "superhydrophobic coating" used to create art in public spaces that shows up only on rainy days.
Seattle has dozens of street art installations created using superhydrophobic (water repellant) coatings. These installations are designed to be invisible and only to appear on rainy days when walls or pavement are wet. You can find a map of "rainworks" here.
Snoqualmie Falls
30 miles from the heart of downtown Seattle lies Snoqualmie falls, a 268-foot waterfall that roars to epic proportions during rainfall. If you're looking for a way to spend a rainy day in Seattle- it's worth a gamble heading to "the falls." The Pacific Northwest's many microclimates mean that by the time you've arrived at the falls you may have found clearer weather- or it will still be raining and you'll be treated to the epic rain-swollen cascade.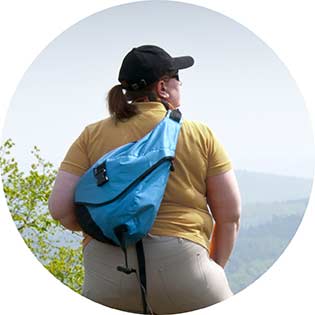 Artist, digital nomad, and highly sensitive person, Lynli started traveling full time as a digital nomad in 2018. Writer and Illustrator by day, remote-destination explorer by other-days, Lynli is passionate about pushing the boundaries of her own comfort zone, exploring the world as a plus size, one-bag traveler, and journaling it all on WanderBig.com