Despite seemingly endless waterways in the Pacific Northwest, river floating rarely gets its just respect among the outdoor-activity loving population of Seattle. Popular in the midwest and particularly in Texas, river floating is a fun, lazy way to enjoy open water on a summer day. Even though Washington has a long list of amazing outdoor adventures to try, river floating should be on your must-try list this summer. There are plenty of options for safe areas to river float in Seattle and the surrounding area
This article is split into two parts:
A suggested packing list to make sure you've packed everything you'll need for a great trip, and
Suggestions for great places to float in the Pacific Northwest.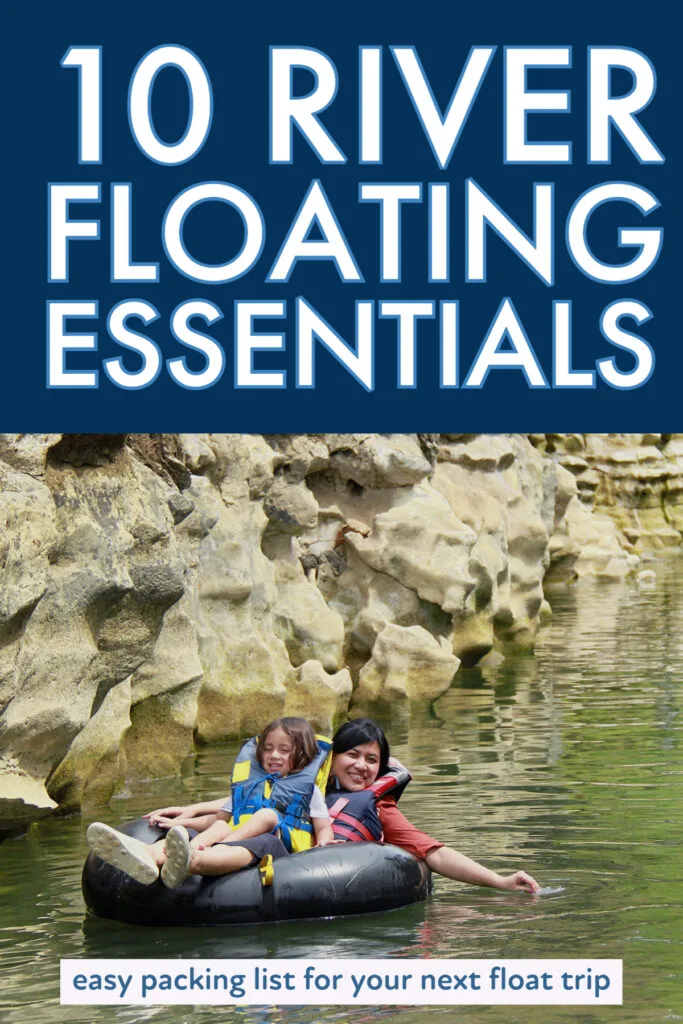 Packing Essentials for your River Float Trip
You probably won't be surprised to hear that the fun of river floating, like many activities, is relative to how well you prepare for the adventure. With the right supplies – and even some luxuries – river floating can be safe, relaxing, and fun for all ages. On the other hand, with the wrong supplies, an uncomfortable inflatable tube, or missing essential supplies, you might find yourself in agony waiting for the end of your river float route.
The following section may contain affiliate links. As an Amazon Associate, we earn from qualifying purchases.
What you'll need to pack:
Water-resistant Sunblock – For reapplication without having to paddle to a riverbank and exit, get spray on sunscreen (spray sunscreen is now also available in a zinc-based version).
Sunglasses – It's best to bring a paid you're ok to lose or, even better, bring sunglasses straps.
Water and food (including extra calories/protein! You'll burn more calories than you expect, and there won't be food available for purchase during your float)
A telescoping extendable paddle to help you avoid snagging brush or shallow spots without having to jump off your raft.
River shoes. River bottoms can be slippery or have sharp edges. Footwear should be secured to your feet – no flip flops! I use these inexpensive neoprene socks that include a loop so you can take them off and clip them to your tube
Float tube. Some folks still use basic inner tubes or opt for novelty floats, but for a comfortable ride, stability in the water, durability, and a low price, Intex River Run Tubes can't be beaten. Seriously, I've convinced all my friends to buy this model and the included hardware means we can clip tubes together for care-free floating.
Personal Flotation Device. Look, PFD's don't have to be bulky or uncomfortable. There's a huge array of styles available for all body types to offer water safety without the discomfort of the old, bulky life jackets. Check out more options. As a plus size traveler, I use and recommend this Onyx Curve Movement PFD for rafting, floating, boating, and kayaking.
A mesh gear bag is a great way to keep personal essentials handy (like inhalers, emergency medication, etc.) and collect your trash for disposing of when you get home. Add your essentials to the bag, cinch it up tight, then clip it to the ropes on your river float. Even if your raft overturns, your essentials will remain with your raft.
A floating cooler to keep refreshments and snacks handy and out-of-the-way.
DO NOT PACK: any glass items. Accidentally breaking a glass jar can result in injury to yourself or another floater.
Despite all the hilarious novelty floats, my friends and I keep coming back to the Innex River Run tubes as the best floats for PNW river and lake floating.
They're actually easy to climb on and off of in the water, easy to tie together, and easy to stay on. Thanks to the mesh panel lining the bottom of the center hole, they're also cool- helping to strike that perfect river floating balance between too wet and too dry (and hot!). Added cupholders make keeping track of drinks a breeze.
Where to go River floating Near Seattle
Although we're still working our way through this list with our river-floating and hiking-inclined friend group, Western Washington (a.k.a. Seattle) offers the following options for places to river float – all within an hour's drive of Seattle:
Cedar River
Cedar River, Renton 30 Minutes from Seattle
Put in: Jones Road
Take out: Carco Theatre
Time: 2-3 hours
Snoqualmie River
Snoqualmie River, Fall City 1 hour from Seattle
Put in: Plum River Access Point
Take out: SR202 Bridge
Time: 3-4 hours
South Fork Nooksack River
South Fork Nooksack River, Acme
Put in: Acme Bridge
Take out: Potter Road Bridge or Strand Road
Time: 4 hours
One of the most popular river floats around Seattle is floating the Snoqualmie River from Snoqualmie Falls to Fall City. It's so popular, that in peak season it can be very crowded, which may be one reason to consider alternate float destinations near Seattle. Keep in mind that the Snoqualmie River is largely formed by snowmelt, and the water is cold year-round. Though invigorating when you're expecting it, a dunk in cold water can lead to accidental drowning if you're accidentally tossed from your float. Wearing a personal flotation device is a good idea, and may even be a legal requirement depending on any law enforcement you run into defines "vessel."
When floating the Snoqualmie river to Fall City, the best place to park is near the bank of the river across from the Fall City commercial area. There, you'll find a parking lot and a boat launch.
Plan ahead to have a way to collect your trash and take it home with you for disposal – there won't be public trash cans that are accessible from the river. We recommend a simple mesh laundry bag. Attach it to your float tube with a carabiner and add any trash or recycling to be sorted later.
As an alternative, Flaming Geyser State Park is a great spot for floating in the Green River.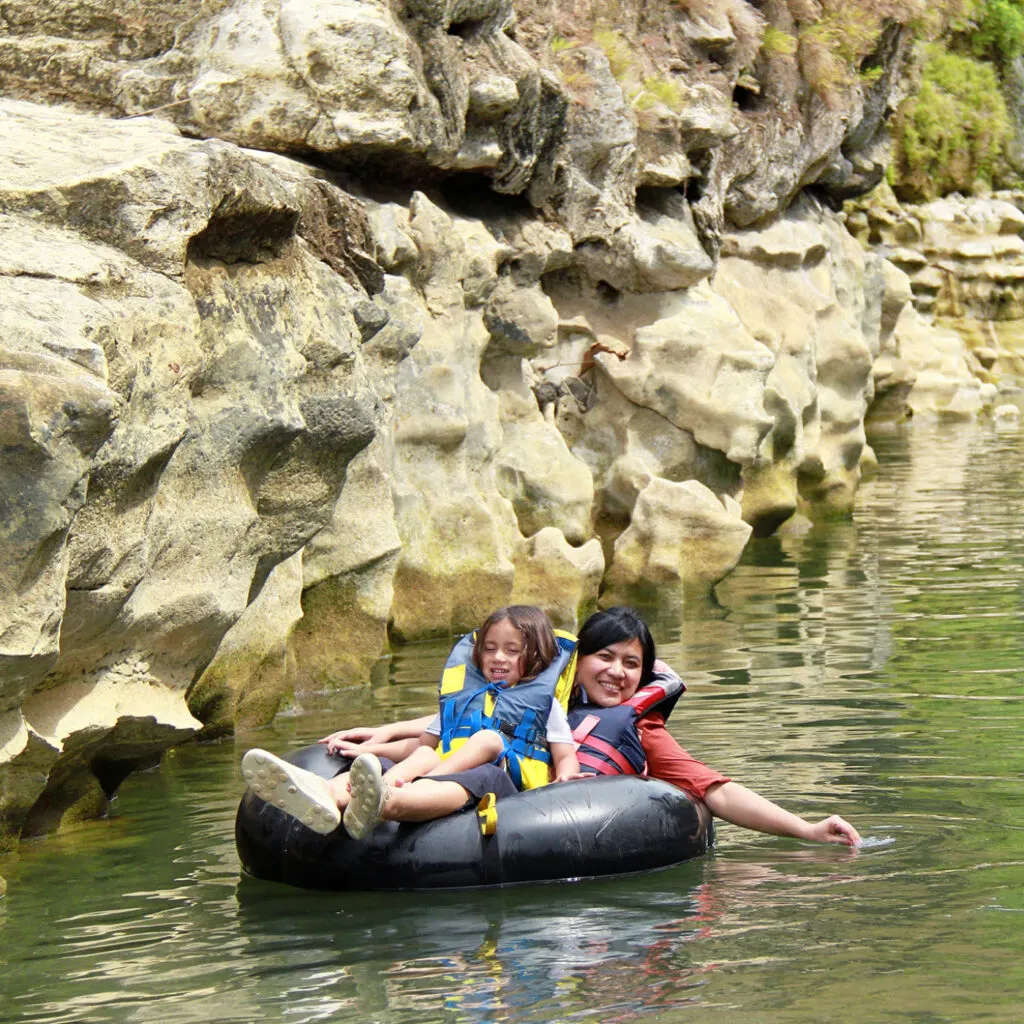 What do you wear to go tubing or river floating?
Many people only wear a swimsuit to go river floating, but for fun, safe river floating adventures, you may want to add UV shielding longsleeve sleeve swimwear (popularized by surfers and known as "rash guards") and a personal flotation device. Most people do not wear shorts or pants (unless they're designed to be swimwear) since you'll likely spend hours sitting in at least a bit of water.
What rivers can you float on near Seattle?
Around Seattle, people float on the Green River, Skykomish River, Wenatchee River, Yakima River, and the Snoqualmie River. Of these the Snoqualmie River is the most popular- and the most crowded during peak season.
How long does river floating last?
River floating trips may last anywhere from 60 minutes to 6 hours, though most are in the 1.5 to 3 hour range
Where can I river float in Washington?
In Western Washington the best places to go river floating are: Yakima River, Skykomish River, Green River, Wenatchee River, and the Snoqualmie River. These rivers are favorites of Seattle area river floaters because the river is not too fast or too slow in these places, with easy access to get rafts in and out of the water.
Is river floating safe?
Like all swimming, especially open water swimming, river floating comes with some risks. Don't attempt river floating in Seattle or anywhere else unless you know how to swim. Avoid floating or swimming while intoxicated, as research is clear that mixing alcohol and open water are highly dangerous. To be extra safe while river floating, float with a professional guide, check the water levels and current before floating, and wear a well-fit personal flotation device.
Where can I buy river floating tubes?
For best results, plan ahead for your trip. If you know river floating may be a serious summer pursuit for you, check out an outdoor supply store like REI for high-quality tubes that will help make river floating fun and safe. We love the Intex River Run Tubes which can be purchased at Amazon. If you wait until the last minute and need to buy a river float quickly, check sporting good stores or even hardware stores near the river.
If all else fails, a trusted river float or river-rafting tour company may have tubes available to rent by the day even if you are not on a guided trip.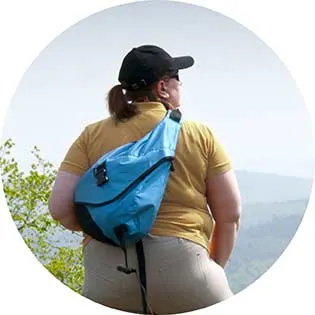 Lynli Roman's unique approach to travel is informed by decades of experience on the road with a traveling family and, later, years spent as a solo international traveler. When she's not writing about Seattle from her Pike Place Market apartment, Lynli writes on-location while conducting hands-on research in each destination she covers. Lynli's writing has been featured by MSN, ABC Money, Buzzfeed, and Huffington Post. She is passionate about sharing information that makes travel more accessible for all bodies.