Most travel blogs focus on travel adventures for the young and able-bodied, but as I've continued on this blogging journey, navigated my own adventures, and talked with other travelers, I realized that adding information for those of us who don't fit in that category could provide essential information for travelers who are older, a little slower, or less able-bodied.
In this post, I wanted to take a few minutes to discuss planning travel when mobility is a concern, and review some of the best international travel destinations for people with limited mobility.
While it's possible to navigate many destinations with limited mobility, sometimes it's a relief to intentionally choose, during the travel planning phase, a destination or trip format that will be particularly kind to our bodies and our body's limitations.
Travelers with limited mobility may struggle with a range of mobility issues. Maybe your body does fine with stairs but struggles with distance, or distance is easy but uneven footing – like trails or cobblestones – is difficult to navigate. Whatever the particular limitations of your body, you can almost certainly find a travel style, itinerary, or destination that accommodates what you need in order to be able to fully focus on the exciting and enjoyable parts of travel.
Best international destinations for travelers with limited mobility:
1. Caribbean or Mexican Beach Vacation
Tropical beach vacations are all about soaking in the sun and floating in clear tropical waters. A great beach vacation leaves lots of time for planting yourself in the warm sand, kicking back, and even enjoying beachside service from resort staff.
While many beaches offer this particular benefit, locations popular among American families and older tourists tend to be more developed. While a beachfront resort in Belize or Brazil might require navigating less developed properties and beaches, popular resorts in the Caribbean are generally set up to accommodate travelers in a variety of different bodies. Click for tips on how to enjoy the beach solo.
2. Rail travel
Although rail travel isn't very popular within the United States, internationally rail travel is a popular, safe, and convenient way to traverse the globe. For travelers with limited mobility due to chronic pain, muscular disorders, or short-term injuries (such as foot or ankle injury), rail travel can be a good way to see wide swaths of a country without having to walk, hike, or backpack from place to place.
Some travelers who experience pain when walking for long periods prefer to settle into a train car and experience a country through the windows- while perhaps even making friends with locals within the same train car.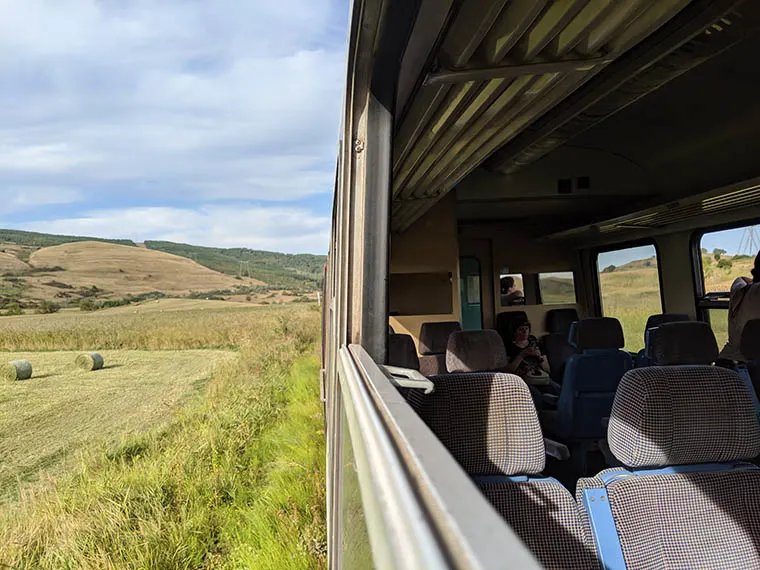 It's worth noting, that not all countries, even European countries, are created equal when it comes to train platforms. In Romanian train travel, for example, steep steps to access a train car from ground level are not uncommon. This can generally be avoided by booking tickets that begin and end at major train stations where elevated platforms are the norm.
The trans-Siberian railroad which traverses Russia is one of the most iconic a long-distance rail trips and an impressive story to return home having conquered, regardless of mobility.
3. Road trip
Depending on your unique bodies abilities, driving may be an easier way to see a country than the typical tourist trek which involves lots of walking, a few cabs, and perhaps a shuttlebus or two.
By renting a car in your destination country, you can navigate from place to place or even just spend your entire vacation driving and taking in the countryside. Renting a car internationally can be daunting, but with a bit of study and smart driving (like avoiding heavy traffic or congested urban areas), driving a car in a foreign country is something that most people can manage. (I recently did it in Chile to visit Chiloe Island)
While America has the best reputation for road trips, other excellent road trip destinations include:
The Pacific Highway stretching into British Columbia
The Pan-American highway, extending all the way to Patagonia in Chile
Germany's Autobahn
Transylvania's Transfalgarian Highway
& Ireland, whose highways make it easy to rent a car in Dublin and circumvent the island while viewing the coastal landscape and villages.
4. Cruises
Although not a good fit for every traveler, a cruise can be a very accommodating way to travel for individuals who are a little less mobile than the typical traveler. Cruise ships, which were designed to accommodate families with very young children and senior citizens, tend to be accessible for most bodies and allow a traveler to explore international destinations with the confidence of having an accessible living, eating, and entertainment space available.
Note: cruise ships may not be the best choice for travelers in plus-size bodies. Most cruise ships are compact and designed with furniture meant to be only moderately comfortable for travelers in average bodies- making both spaces and furniture a challenge for those in large bodies. Learn more about being a confident plus-size traveler.
Final Thoughts on Accessible Travel for Those with Limited Mobility
I believe everybody should have access to travel. My own unique body has limitations which have helped me grow increasing awareness of what travel might be like for travelers with more significant mobility limitations.
If you're curious about particular destinations and how they can be navigated by travelers who don't find it easy to walk long distances, climb steep steps, or navigate uneven paths, be sure and check out my location guides. Each location guide explores a typical itinerary and travel tips and also includes information that travelers with limited mobility need to know in order to plan for a safe, enjoyable visit that will be a profound positive travel memory.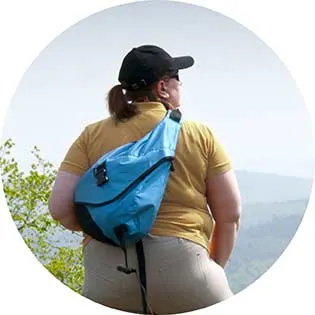 Lynli Roman's unique approach to travel is informed by decades of experience on the road with a traveling family and, later, years spent as a solo international traveler. When she's not writing about Seattle from her Pike Place Market apartment, Lynli writes on-location while conducting hands-on research in each destination she covers. Lynli's writing has been featured by MSN, ABC Money, Buzzfeed, and Huffington Post. She is passionate about sharing information that makes travel more accessible for all bodies.