Christmas is traditionally viewed as a time to spend quality time together with friends and family- but we all know the Christmas-card-version of Christmas doesn't always match reality. For many reasons (including conflicting work schedules, death of a loved one, estrangement from extended family, and other complications) many travelers find themselves looking for a destination for solo travel during Christmas.
With family tensions and conflicting work schedules, I've found myself solo over a few Christmases. In my early 30's, I often used these opportunities to book lucrative Christmas housesitting and dogsitting gigs, which I used to fund off-season travel. In recent years, however, I've been more open to spending Christmas as a solo traveler in an international destination.
Choose What kind of Solo Travel Christmas Trip You Want
Before picking a destination, it's important to consider your motivations and hopes for your trip. Choosing the best destination for solo travel over Christmas depends not just on your own personal travel style but also on your general attitude towards Christmas as you set out on your trip. Plans to pass the holiday adventuring in a far-off destination may look very different depending on your goals:
1. Christmas Solo Travel to Catch the Holiday Spirit
Some travelers may revel in the Christmas season despite the emotional complications of being alone over this significant date. For solo travelers who want to revel in the Christmas spirit at their destination, there are plenty of destinations where the Christmas spirit can be found in particularly high spirits and where travelers who are alone can participate in collective celebrations.
2. Christmas Solo Travel to Forget it's Christmas
Some travelers struggling with being a solo traveler over Christmas may prefer a destination that makes it easier to forget that it's Christmas. These travelers may prefer destinations where Christmas isn't celebrated or is a less important holiday. Nations that have primarily non-christian religions may be better destinations for trying to forget about the holiday while leaning into the adventure of solo travel.
A note on visiting Christmas markets for Christmas solo travel
Germany and Austria's world-famous Christmas markets inspire many Christmas travelers. Located in major cities throughout Europe, these Christmas markets are exceedingly popular, but they are also closed on Christmas Day. Because of this, they may be disappointing to a traveler looking for things to do on Christmas Day.
Best destinations for solo travel at Christmas:
Moscow, Russia
Although December in Russia is bitterly cold, December is a perfect time for a trip to Moscow or a ride on the trans-Siberian railroad. Unlike most of the world which celebrates Christmas on a Gregorian calendar, Russia celebrates Christmas according to the Julian calendar (used by the Russian Orthodox Church), which places Christmas day on January 7. If you visit Russia the week of December 25, you'll find all the major attractions and points of interest open for visitors.
Budapest, Hungary
If your Christmas travel seeks to strike an even balance between avoiding Christmas and getting a good dose of Christmas cheer, Budapest, Hungary may be a good choice. Why? Budapest features traditional European architecture and a number of great Christmas markets. Unlike most European cities, however, Budapest boasts world-famous geothermal-heated baths and spas, the most famous of which are open on Christmas Day.
Looking for more to do in Budapest? Read about my visit to the Budapest Zoo.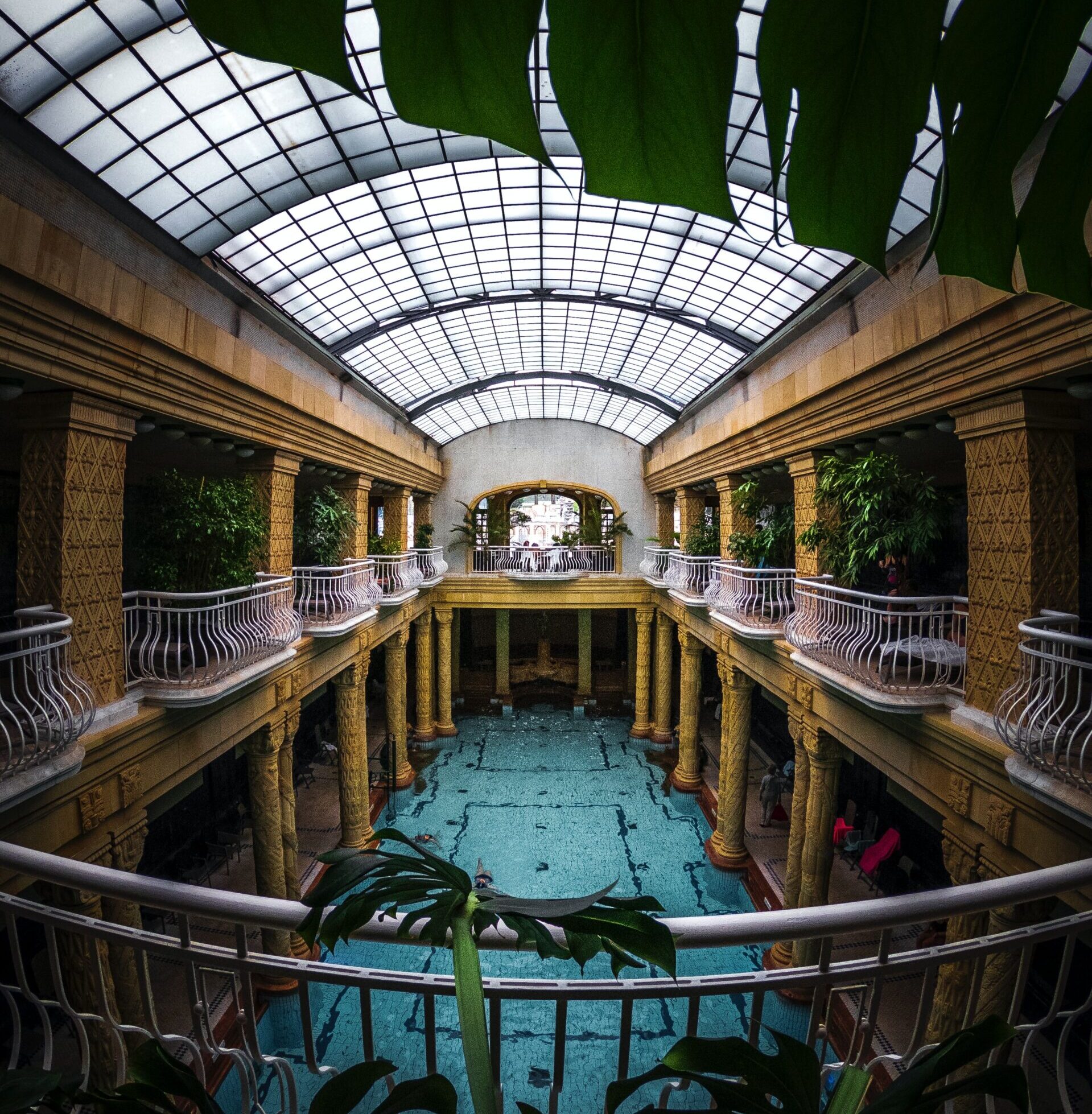 Istanbul, Turkey
As a Muslim country that is popular and generally welcoming to Western tourists, Istanbul may be a perfect destination to spend a Christmas solo traveling. Although Turkey does not celebrate Christmas as a national holiday, the Turkish new year is a significant holiday in which the "Noel Baba" is said to bring gifts to children. Istanbul is a good destination for solo travelers because a high percentage of Turks in Istanbul speak English, making navigating the city a little easier.
Similarly, Traveling to Bosnia during Christmas may be a good option. Although Bosnia has a larger percentage of Christians in its population (making closures on December 25th more likely), Bosnia is religiously diverse and offers Western tourists the benefits of travel within the European Union.
Bali, Indonesia
If you dream of white beaches and tropical waters for your Christmas solo travel, try Bali. Bali is the most popular travel destination in the Indonesian archipelago, and home to stunning beachfront resorts. Indonesia's population is 87% Muslim, which means that Christmas is not widely celebrated. You can expect that most businesses and tourism-related organizations will be open on December 25.
Washington State Islands
If your ideal Christmas is secluded in a cottage with snacks, a good book, and an angry winter sea crashing onto the shore outside your backdoor, consider a holiday spent on the coast of Washington State.
While large family-friendly Airbnbs book quickly for the December 25th holiday, small, remote cottages tend to remain empty- making it easy to snag a deal on spending a few days over Christmas in a secluded beach house. Bainbridge Island, Lopez Island, and Whidbey Island are all PNW options for traveling alone during Christmas, even getting to the San Juan Islands from the Seattle Airport without a rental car isn't difficult.
Consider the Pacific Coast of Washington or Oregon for brooding, crashing waters and lots of fog, or inland Puget Sound islands for a bit more peaceful waters. A Christmas stay on Bainbridge Island pairs well with a just-before or just-after-Christmas solo trip to Seattle, where you can check off all the must-do things on my bucket list for visiting Pike Place Market at Christmas. As a bonus: Seattle almost never dips below freezing even in December. You'll stay warm (though likely a bit wet) through your Christmas visit.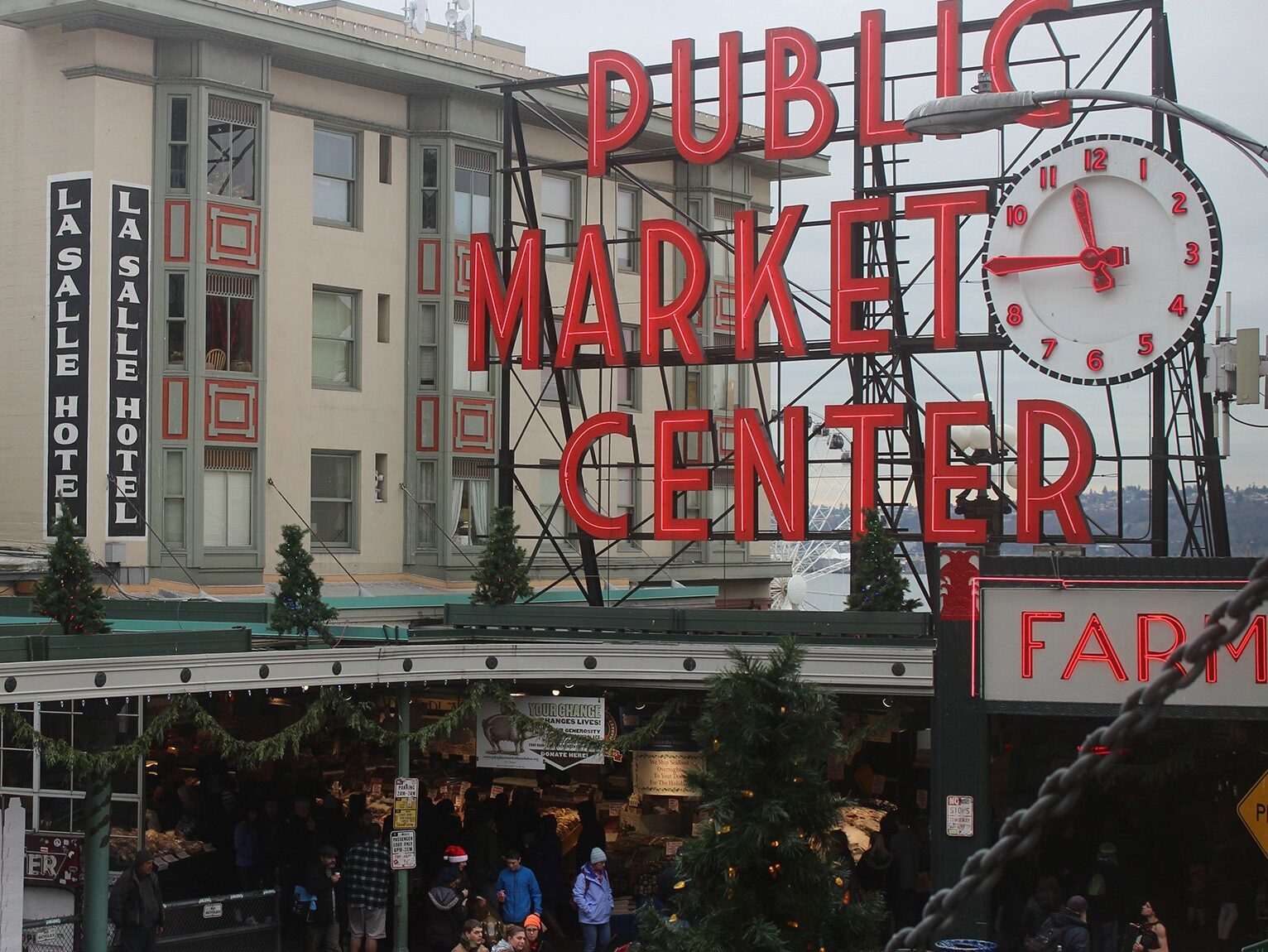 Final Thoughts
Solo travel over Christmas can be a time to recharge, get away from the stresses of home, and experience Christmas celebrations (or the lack thereof) in another culture. If you find yourself expecting to spend Christmas solo, consider booking a ticket to make it a solo travel adventure.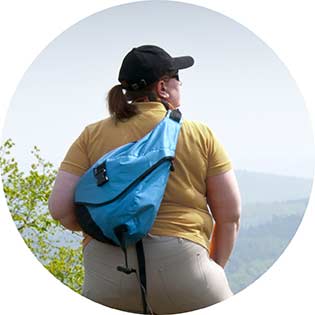 Artist, digital nomad, and highly sensitive person, Lynli started traveling full time as a digital nomad in 2018. Writer and Illustrator by day, remote-destination explorer by other-days, Lynli is passionate about pushing the boundaries of her own comfort zone, exploring the world as a plus size, one-bag traveler, and journaling it all on WanderBig.com