Luxury travel is all about amazing trips filled with unique, eye-opening, and life-changing travel experiences couched in the comfort of plush, luxurious surroundings. While luxury travel on a budget may sound like a contradiction in terms, I've collected an impressive list of tips that can make a $3,000 vacation feel like a $10,000 vacation.
When calculating a luxury travel budget, many travelers opt for a shorter trip to maximize comfort and minimize stress during the trip, but with a creative approach to luxury travel, you can stay longer and in nicer accommodations without breaking your travel budget.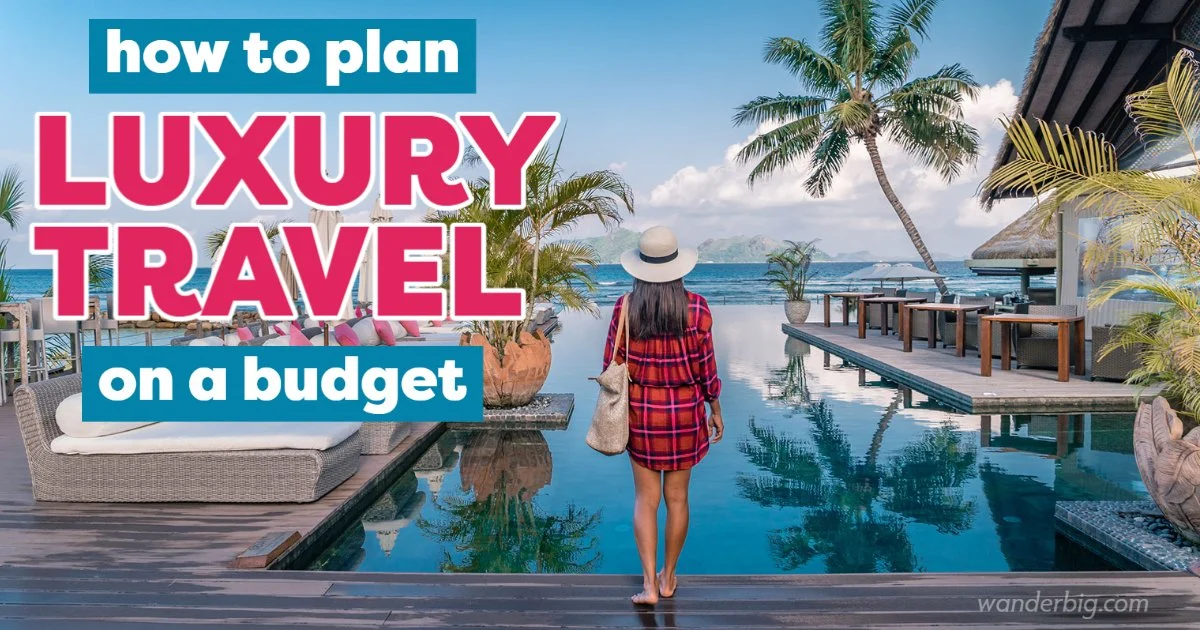 Luxury travel ideas are often just a fantasy we co-opt from travel influencers, but for those willing to adapt their trip, this style of travel is accessible to almost anyone. It's easy to think that epic trips to amazing destinations, luxury accommodations, and personalized travel experiences are beyond a budget (or perhaps saved for a once-in-a-lifetime trip like a honeymoon or bucket list trip), but it doesn't have to be.
Sure, when traveling on a budget, not every trip can tick all the boxes for your dream of luxury travel, but with a few minor tweaks, many travel budgets can be modified to create a far more memorable, luxurious trip without leaving you with a painful credit card bill.
10 Tips for Affording Luxury Travel on a Budget:
1. Go Someplace Obscure.
To enjoy luxury travel at a budget price, head to less popular destinations- perhaps even places you've never heard of. When influencers are flocking to tropical spots like Kalua-Kona, Hawaii (5 Star hotel averaging $1,000/night) head to a similar spot that's less popular- like the Gili Islands, Indonesia (5 Star hotel averaging $35/night). Spending a little more on airfare can net huge savings on luxury accommodations.
Stretch your Luxury Travel Budget by Visiting Exotic Destinations
I love telling other travelers stories about spotting Chilean dolphins from the car ferry to Chiloe Island in Northern Patagonia and how unexpectedly awe-inspiring it was to join a pilgrimage marching up a mountain to a Romanian Orthodox monastery in the Maramures forest. These stories inspire. Unlike recounting a visit to a popular destination like the Bahamas, Paris, or Iceland, no one feels the need to mansplain or one-up my trip with details of their trip.
When you report on travel to a destination considered obscure to Americans, people are more inclined to be interested rather than internally compare to their own trip and feel the need to explain why their trip was more luxurious, or otherwise "better."
When people visit the same few places, travel conversations can devolve to comparing lodging, activities, or nightlight experiences. When you travel to obscure or exotic destinations (which are often just a short train ride, ferry, or flight from top destinations), you become a mini expert. Stories of your travel- even though your version of luxury travel is on a budget- will be unique and interesting if you've explored a place that no one else in your social circle has ever been.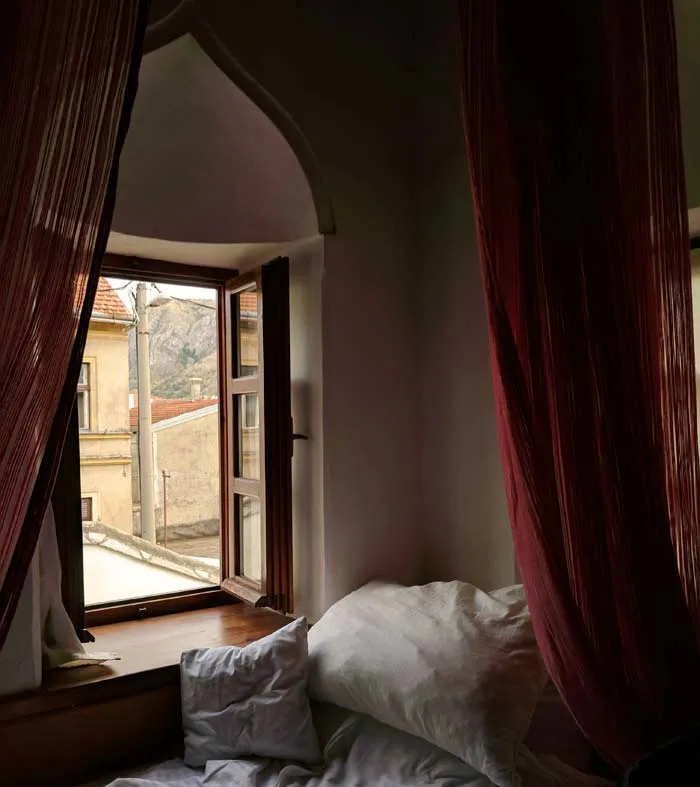 2. Let Exchange Rates Inform your Potential Destinations
This one's simple: the same amount of money that can buy a few nights of budget accommodations in a place where the US dollar is weak can potentially pay for a week at an all-inclusive luxury resort in a nation where the exchange rate is more favorable to the US dollar.
Some budget-minded luxury travelers might choose, for example, a week receiving luxury services in the spas surrounding Hungarian thermal springs instead of a few nights on a budget in Paris. (See my article on the pros and cons of all-inclusive resorts or my 4 strategies to fit a resort into your vacation budget)
When a steak dinner is $5, and a stylish modern apartment is $45 a night (like I found in Argentina), you can spend more of your budget on activities, luxury services, spa appointments, or just staying longer than you could in a more expensive destination.
TIP: If you can't resist venturing into an expensive destination and absolutely MUST get a Paris-level experience on a tight budget, plan your trip so that your outbound or return trip has a brief 1 or 2-day layover to your dream locale on the way to or from a destination more in your budget.
Cheapest Countries for Luxury Travel on a Budget:
Costa Rica
Venezuela
Indonesia
Colombia
Hungary
Argentina
Philippines
Thailand
Czech Republic
Mexico
Turkey
Trinidad
Croatia
3. Travel During Shoulder Season.
In travel, shoulder season is defined as the months just before and just after tourism peaks in a particular location. For much of the northern hemisphere, shoulder seasons include the months bookending a typical school calendar's summer vacation: March-May, and late August-October. This strategy is one of the best ways to visit Patagonia on a budget.
But shoulder seasons vary by region and climate. Ski lodges, for example, have shoulder seasons just before and after the weeks of prime snowfall, and many warm destinations may have shoulder seasons in last fall and late winter, surrounding peak travel around Christmas. No matter what time of year you are planning your trip, it's certain to be shoulder season in some regions of the world.
Why I Love Traveling During Shoulder Season:
Shoulder season is an excellent time to travel to popular destinations because all of the attractions and services will still be open (something that may not be true for off-season travel), but lodging and other services priced according to demand will be a little less expensive. For the same travel budget, during shoulder season you can splurge on more luxury travel experiences.
The experience of visiting a region during shoulder season can be a unique and amazing experience – for example, while tourism to Patagonia drops off in their shoulder season of March to April (Southern hemisphere autumn) the trees of Torres del Paine National Park and the slopes surrounding the Perito Moreno glacier burst into autumn colors and paint the mountainsides in gold and red hues – something most Patagonian tourists will never experience.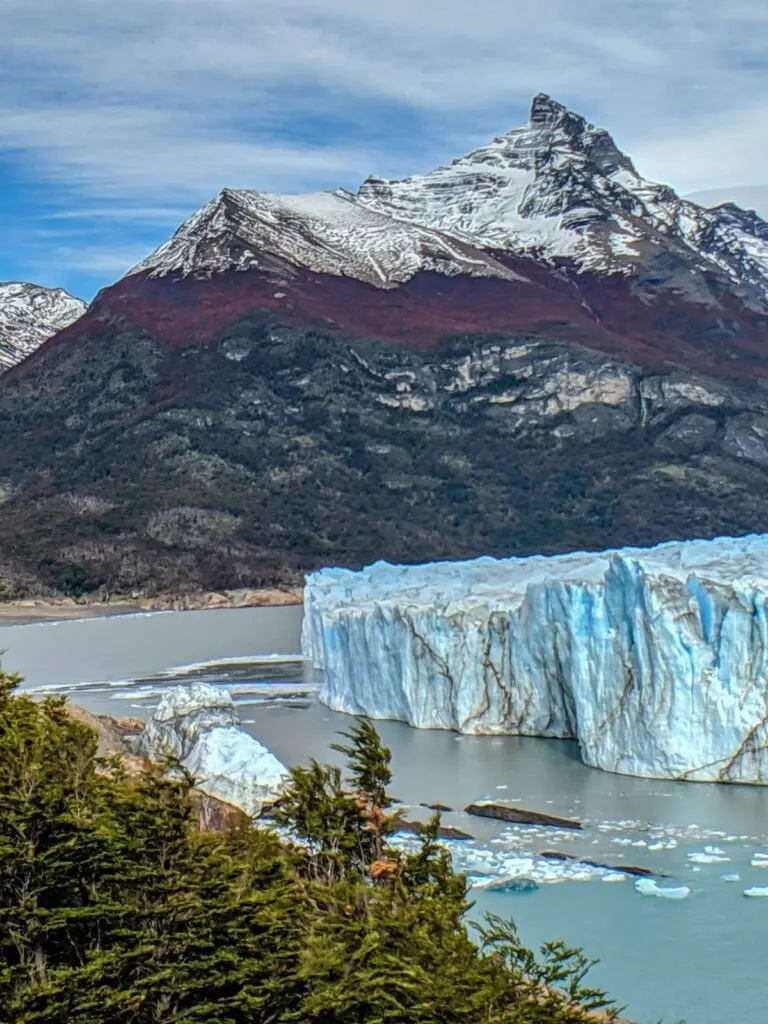 4. Stay Longer
It's counterintuitive, but staying longer can actually make the daily cost breakdown of a trip much lower. By staying longer, you'll get more bang for your airfare buck- plus you'll save money by accessing discounted nightly rates for weekly or monthly Airbnb, Furnished Finder, or hostel pricing. Having a semi-permanent place to stay also means you can get comfortable cooking in instead of eating out every night and set up your own vacation meal plan.
If you're able to pack a portable office and work from the road as a digital nomad, luxury travel becomes even more accessible to every budget through earning money while traveling.
5. Choose Places that aren't Trending.
Many popular and "trending" travel destinations aren't popular because they're the best, they're popular because they're easy to get to or have great PR, often both.
With crows of tourism comes higher prices and less authentic travel experiences. My least-fun destination ever was Chile's Atacama desert during the height of its popularity among Instagram influencers. Because of the popularity, it was 5-6 times more expensive than other cities in Chile, and finding food options beyond pizza, beer, and hamburgers required walking to the outskirts of the village.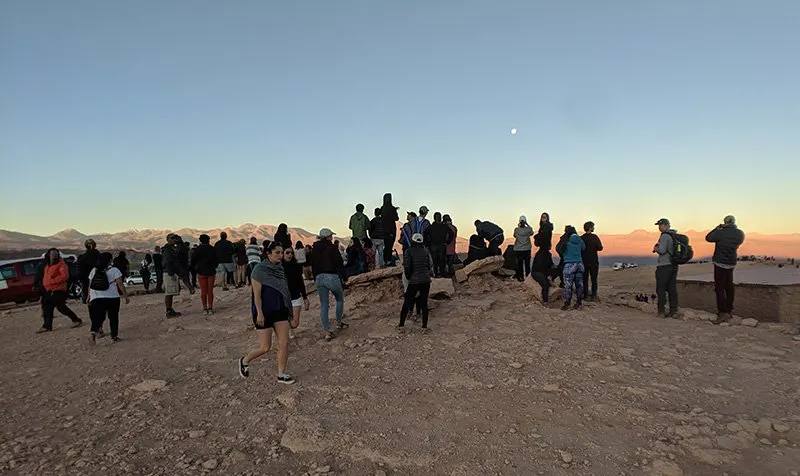 For many travelers, travel experiences become more profound and memorable when you escape from the curated tourist experience and discover destinations beyond the well-traveled tourist path.
6. Use Travel Budgeting Techniques.
None of us want to spend our vacation tracking expenses and reconciling receipts, but even keeping a simple running tally of those extra expenses that add up – my guide to budgeting expenses during travel makes it simple.
While most of us think of travel costs in terms of flights and hotels, the fact is that dining out, attraction-admission tickets, tours, and buying souvenirs are expenses that add up. Keeping track of these expenses day to day can help us stay on track for our spending goals during our trip.
Having an idea in advance of how much we can spend each day or week helps reduce money-related stress during our trip. And not having to spend energy stressing about money is peak luxury travel!
Hint, don't try and stick to the exact same budget every day – travel is a little more fun if you have days that you splurge on a big adventure or a fine dining experience, then compensate with days spent on a self-guided tour or eating a simple sandwich from the grocery store.
7. Don't Book Tours and Excursions in Advance
With very few exceptions, tours booked online in advance of your trip are always more expensive than tours booked at your destination. In popular tourist areas, you'll have no problem booking the tour you want on the same day.
When I visited Patagonia, the online price for day tours into Torres Del Paine National Park started at $250 and went up from there. When I checked into my hotel, however, I was asked if I wanted to purchase the hotel's recommended package, which offered the very same route, link, and guide for the equivalent of USD 67. Similarly, at the UNESCO site in the Danube Delta, which can only be accessed through boat tours, a tourist needed only to go to the harbor in the morning to choose from a dizzying variety of tour options leaving the same day.
Last-minute bookings can also be a great way to snag luxury travel services, tours, and hotels at a budget price. On occasion, I've even been known to skip out on even nonrefundable budget accommodations when I found a truly amazing deal on a last-minute luxury hotel room.
One exception: If your body needs accommodations for limited mobility, being a plus-size traveler, or speaking a language that may not be readily available, it can still be worth it to book tours in advance for a luxurious experience of not having to navigate late booking.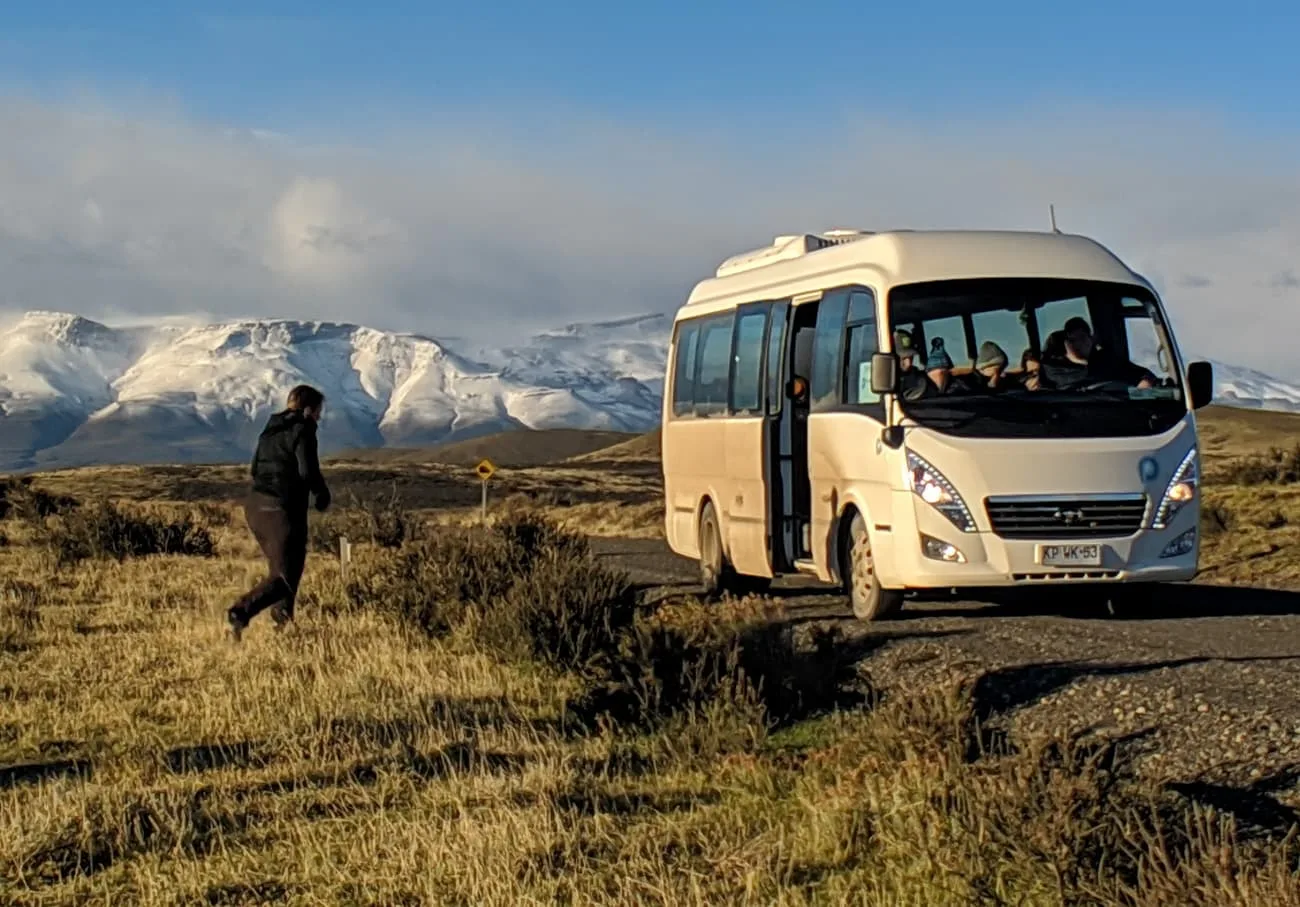 TIP: If you're worried about the availability of last-minute tours- ask your hotel or Airbnb host for advice. The vast majority of tour-worthy destinations have more than enough tours to accommodate all the customers booking tours at the peak of their tourism season. If you're visiting even slightly off-peak, finding a last minute tour should be no problem.
Finding the top tours on location:
In guided-tour-heavy destinations (like seeing Machu Pichu, the Danube Delta, or Torres del Paine, Patagonia), you may find tour companies aggressively approaching you in the street of nearby cities with options to book a tour. Don't. Instead, find a safe place where you can turn your attention to searching google for top-rated tour companies in the area, and seek out their offices (usually tucked away, with no street marketing since their reputation does that work for them).
A top-rated guided tour can be a way to relieve the stress of planning and lean into the experience of luxury travel on a budget.
8. Make your own Travel-Sized Supplies.
It likely comes as no surprise that often the luxury personal care products we depend on at home, end up being the most expensive, ounce for ounce, when they are packaged in the smallest containers.
To push back on this upcharge for travel-sized products, consider making your own travel-sized toiletries for luxury self-care while traveling. In addition to the obvious, like decanting shampoo into smaller travel-size containers, you can make your own travel size deodorant, travel-friendly washing detergent sheets, and waxing kits using my tutorials.
9. Eat Meals In
I know, I know. Eating meals in a hotel room probably sounds like the opposite of luxury travel, but hear me out. Eating in doesn't have to be missing out. In fact, hitting a local bakery or deli for local staples, making a sandwich, and eating on a balcony, park bench, or grassy hill can be an experience far more memorable than an unremarkable meal in an over-touristed eatery.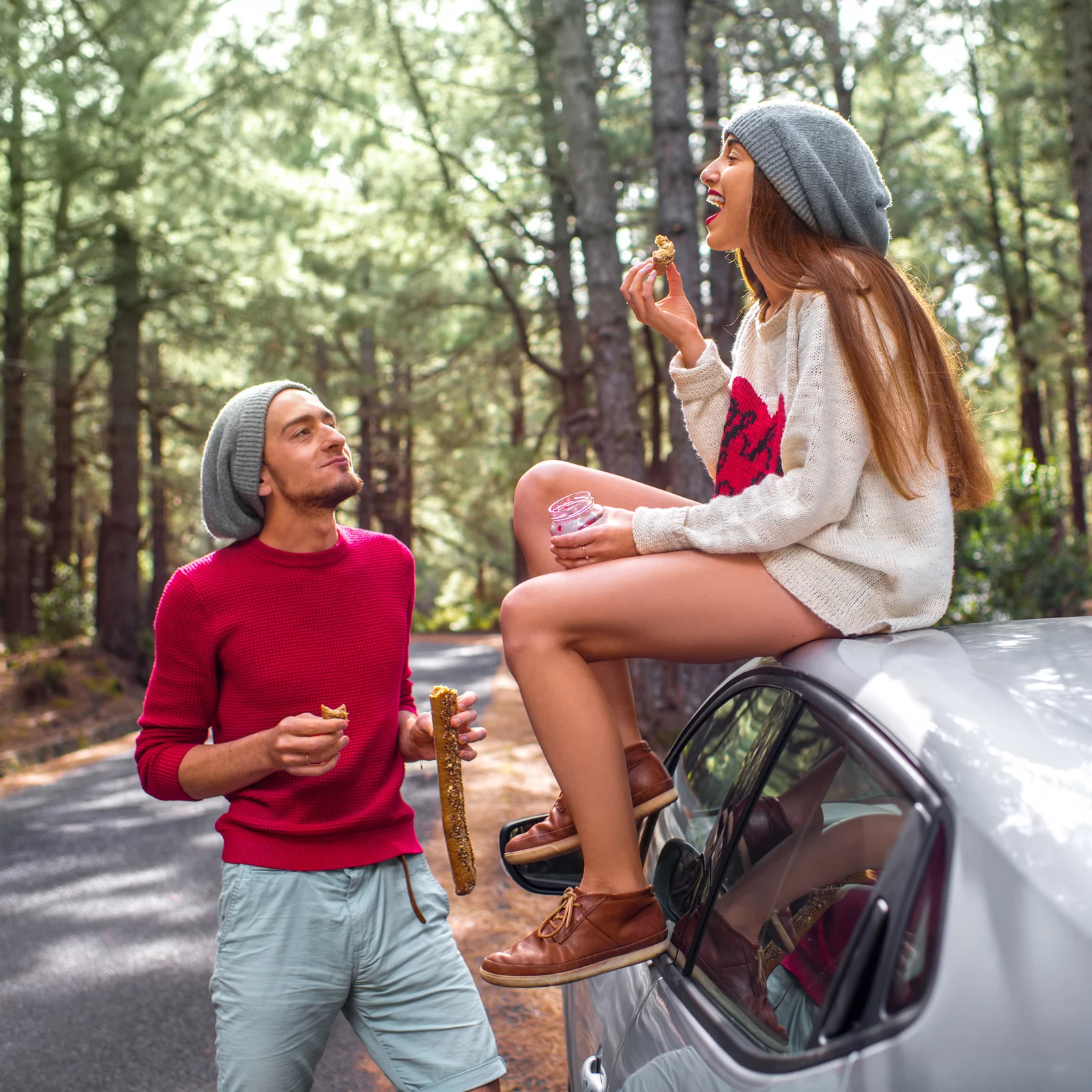 Whether you've got a luxury or budget travel style, Cooking in an Airbnb, vacation rental, or even hotel room is a great way to stretch a travel budget (and sharing food is a great way to make friends while traveling alone!).
Final Thoughts on Luxury Travel on a Budget
Hacking your travel itineraries to enjoy luxury travel on a budget simply takes a bit more planning, flexibility, and creative travel budgeting.
Many travel adventures can be made more luxurious or enviable even on a small budget if you're willing to get creative and flexible about your travel.
Cooking a few meals in, choosing amazing but harder-to-get-to destinations, visiting in the off-season, and closely watching your travel budget are just a few of the ways discussed in this article on how to enjoy luxury travel on a budget.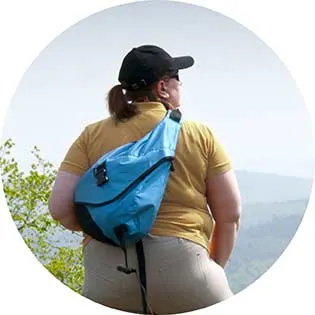 Lynli Roman's unique approach to travel is informed by decades of experience on the road with a traveling family and, later, years spent as a solo international traveler. When she's not writing about Seattle from her Pike Place Market apartment, Lynli writes on-location while conducting hands-on research in each destination she covers. Lynli's writing has been featured by MSN, ABC Money, Buzzfeed, and Huffington Post. She is passionate about sharing information that makes travel more accessible for all bodies.