Perhaps one of the hardest parts of long-term travel is the care and feeding of my own body. What's familiar and second-nature back home, takes energy- and often creativity- when traveling. When I settle into a work-friendly AirBnB for a few days to catch up on business (Usually about 5 to 7 days) I find that I'm not very productive if I'm only eating junk food, take out, or processed food.
I'm more productive and find myself recharged for more travel adventures when I do a grocery run and then cook simple, homestyle recipes.
Although learning how to shop in a grocery store in another country can be an adventure all in itself, it's been helpful for me to plan basic go-to meals that are healthy, satisfying, comforting, and easy to make with basic ingredients. After some troubleshooting, I've included my favorite Airbnb-kitchen-friendly recipes below.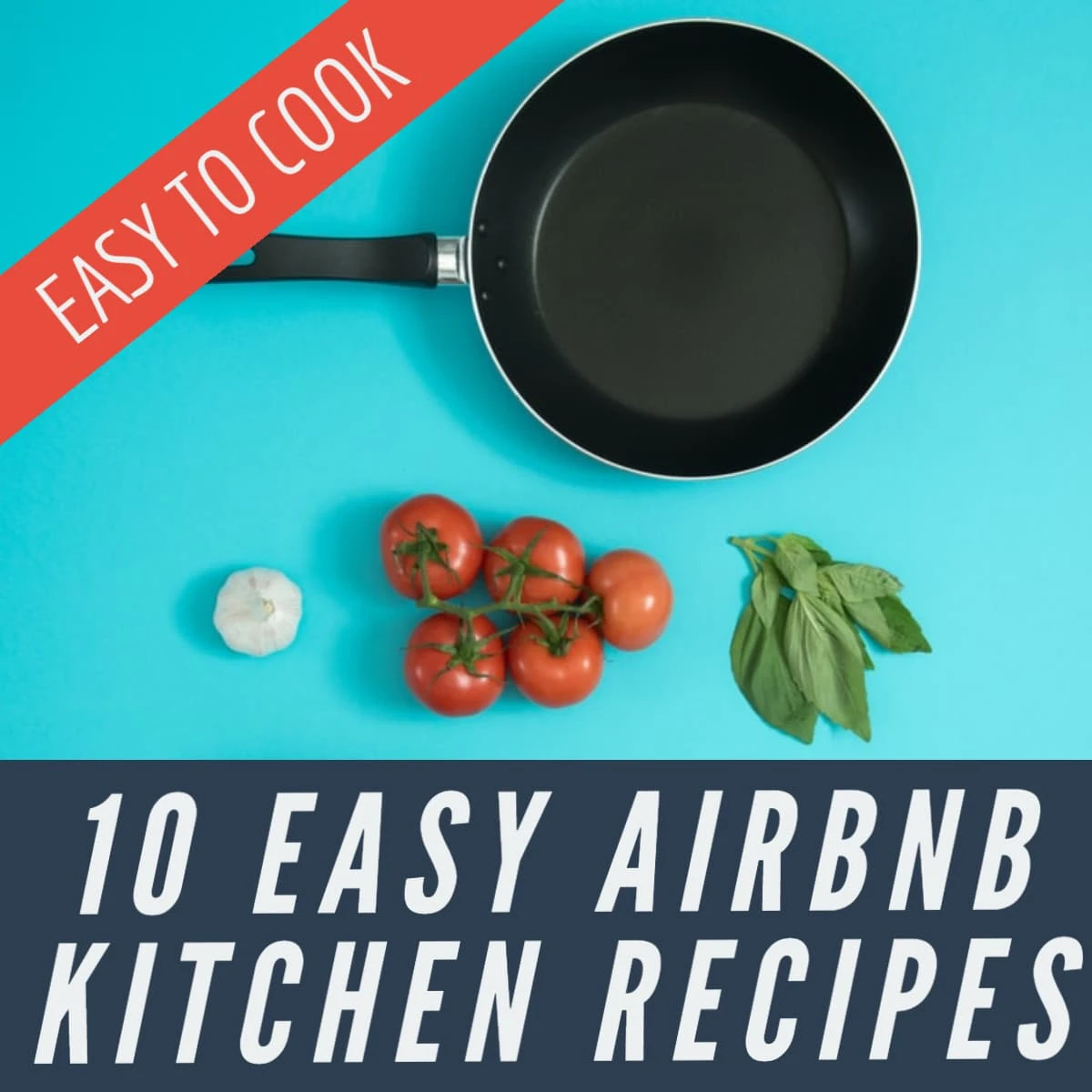 These recipes are perfect for making in Airbnb kitchens or hostel kitchens because they use basic ingredients and don't require a long ingredient list. Whether you are a short term guest trying to stay on budget or a long-term Airbnb guest hungry for a home-cooked meal, each of these recipes uses basic ingredients that can be found, or substituted for, in just about any grocery store in the world.
1. Spaghetti + Meatballs
This simple meal requires three ingredients at best, or a few more if frozen meatballs aren't available.
Shopping List:
Spaghetti
Pasta Sauce (or tomato paste + garlic + Italian herbs)
Meatballs or Ground Beef
French bread (grab cheese to make leftovers into french bread pizza)
SUBSTITUTIONS:
No frozen meatballs? Simple meatballs can be made from scratch by mixing ground meat (beef, pork, or less commonly lamb or chicken) and crushed stale bread in a 4:1 ratio, then adding an egg or two until the mixture sticks together)
No Pasta sauce? If you can't find a packaged pasta sauce in the grocery store where you're at, first check the "international foods" section of a larger supermarket and/or look for a pasta sauce seasoning packet. If you still come up empty, try basic tomato paste combined with an Italian seasoning packet – OR – fresh tomatoes cooked down with garlic and onion.
2. Chicken Dinner
Precooked chicken is available in most big-city markets around the world. A staple "shortcut" back home, the rotisserie-style chicken is an easy shortcut for cooking wholesome meals in a limited kitchen.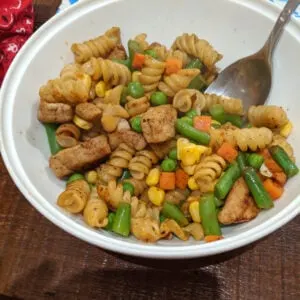 Rotisserie chicken can easily be prepped in an Airbnb kitchen to be a simple chicken dinner. Pair it with baked potatoes or reconstituted mashed potatoes and then add a vegetable.
The following day, make leftovers into chicken salad sandwiches perfect for packing in a day back for travel adventures. To make the Chicken salad, you'll need mayonnaise and 1-3 other ingredients like chopped apples, nuts, grapes, or celery.
Shopping List:
Precooked Chicken
Potato or Pasta product
A fresh vegetable
Chicken Salad Sandwich addon: mayonnaise, apple, celery, nuts, sandwich bread.
3. 🥞 Breakfast for Dinner
At home, breakfast for dinner is the perfect lazy dinner, and the same is true in an Airbnb. If you're in the US, you can pick up pancake mix, eggs, syrup, and pre-cooked bacon for a hearty breakfast-for-dinner.
If you're cooking in an international Airbnb kitchen, try pairing pancetta or ham with scrambled eggs and toast.
Shopping List:
(US/Canada) pancake mix
eggs
syrup
(US) pre-cooked bacon
Pancetta or cured ham
bread for toast
💡 Hint: Look for pancake mix with "complete" in the name. These mixes require only water- no eggs or milk.
4. Potato Hash
Potato hash is the perfect Airbnb kitchen dinner when you need to eat extra cheap and extra simple. All you need is a chopped potato, onions, fat (such as butter or cooking oil), and protein. I typically use ham or pancetta and add whatever vegetables are available.
Shopping List:
potato
onion
ham
salt + pepper
olive oil or butter
5. Chicken Soup
When I'm at home, chicken soup feels like a sick-day meal, but when I'm traveling, chicken soup feels like home.
Homemade chicken soup sounds complicated, but it's actually incredibly easy. All you need is chicken, a starch, a vegetable, and broth or chicken-flavored seasoning.
For broth, If you don't have a rotisserie chicken, a packet of chicken soup broth mix works in a pinch. If you've purchased a rotisserie chicken, just dump the bones in a pot of water and simmer for about an hour to make your own.
Strain the bones out of your broth, add back chicken meat, potatoes OR rice, and vegetables such as carrots, broccoli, or peas.
Shopping List:
potatoes (or rice)
roasted chicken
carrots
soup/broth packet
6. Beef with Broccoli
Making a simple stir fry is an easy go-to for any Airbnb kitchen. Paired with steam-in-a-bag rice, it's a super-easy one-pot dinner that's friendly for travel and an easy grocery trip. Use whatever vegetables are available and pair them with thinly sliced chicken or beef. Although soy sauce is semi-essential for this recipe, many Airbnb kitchens around the world have some version of soy sauce in the pantry.
If Soy sauce is not available, you can substitute Worcestershire or even pineapple juice for flavoring. For authentic Chinese-American Cusine flavor, check out this amazing beef broccoli recipe I use as a go-to.
Shopping List:
Steak
Broccoli + Carrots
Soy Sauce
Ginger
Sugar (1 or 2 packets should be enough)
Rice
7. Fried rice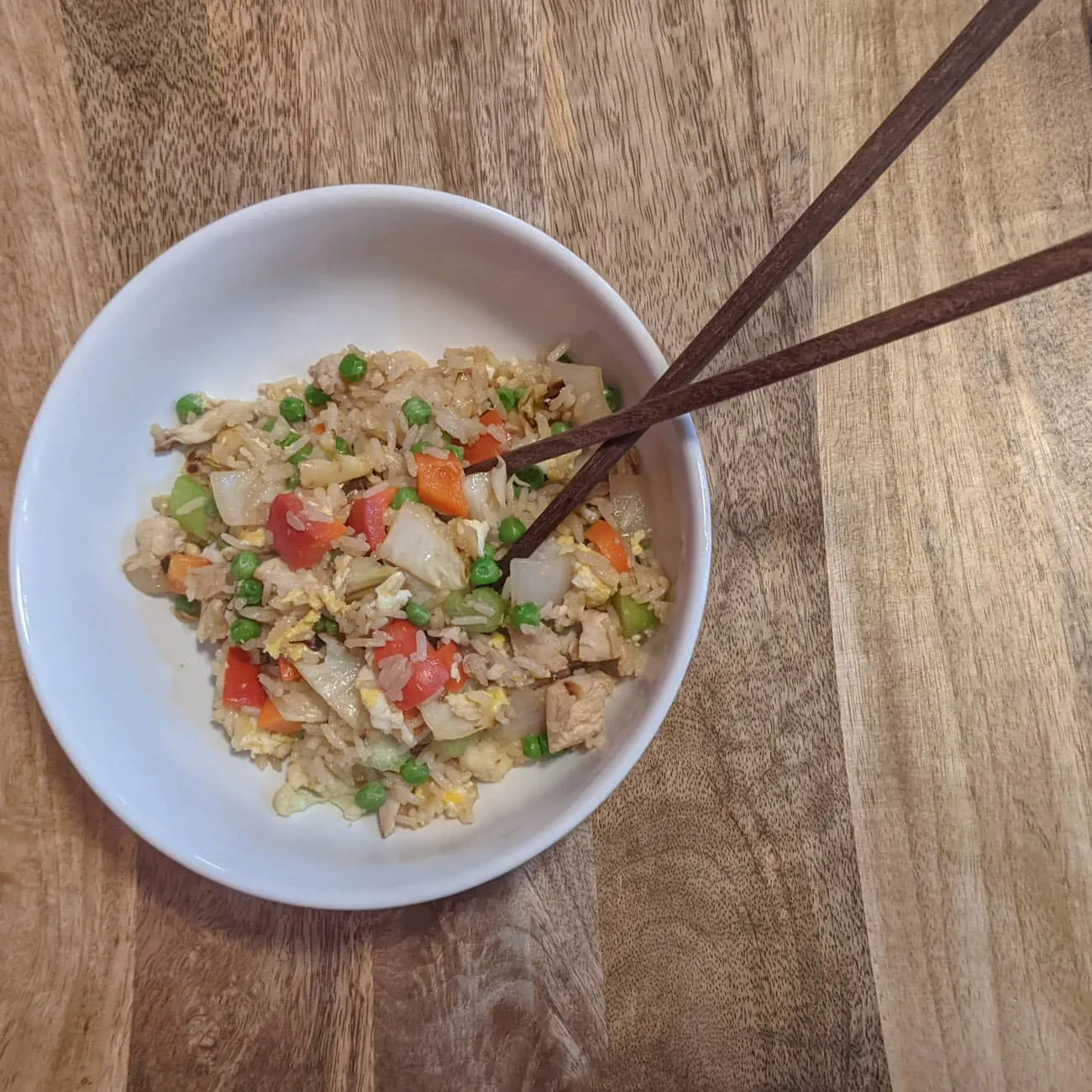 Fried rice is a cheap and easy way to make a filling meal in an Airbnb kitchen. It's also great for using up any leftovers at the end of a stay in which you've cooked a few meals.
Note: the best fried rice requires the rice to be cooked and then cooled completely. So for best results, if you think you might make fried rice one day during your stay, make a recipe using rice a few days before.
Shopping List:
rice
soy sauce
veggies
egg
protein
8. Chicken and Rice Casserole
Although it requires an oven, a basic chicken and rice casserole (of which there are a thousand variations!) can be an easy Airbnb recipe that you can make in a small kitchen, or even an RV kitchen!
Although most recommend using an oven, it's very possible to make a chicken and rice casserole on the stovetop in a large skillet using low heat and a long cooking time.
Shopping List:
Chicken
Rice
Cream / Butter
A vegetable (broccoli, carrots, green beans, etc)
9. Easy Pad Thai
A staple of Thai restaurants around the world, this easy Pad Thai can scratch the itch for Thai food when you aren't in the mood to venture out of your Airbnb.
Shopping List:
Chicken
Rice Noodles (regular spaghetti can work in a pinch)
Peanut Butter (get crunchy PB to skip the extra nut purchase)
Something with Umami for sauce (soy sauce, fish sauce, tamarind, or oyster sauce)
sugar
Veggies
Don't skip: cilantro, limes
optional: bean sprouts
Make an easy Pad Thai sauce by mixing 1 tablespoon peanut butter, 1 tablespoon sugar, and 1 tablespoon fish sauce (or another umami flavoring). Combine and add water until the sauce thins.
Cook noodles and stir fry whatever veggies or meat you have handy.
Toss noodles and stir fry in sauce and top with chopped cilantro and lime juice.
10. Chili
Chili is a hearty meal that's filling, simple, and only uses one pot. Even better: one pot can last for several meals. Chili can be made with beef, lentils, or beans only. This recipe is a good jumping off for good lentil-based chili.
Shopping List:
Canned or dry pinto and/or kidney beans
chili powder, salt, pepper.
tomato paste
ground beef
onion
canned tomatoes
---
Ready to cook? Plan your Airbnb kitchen meals using my vacation meal planner, perfect for traveling families, friend groups, and solo travelers.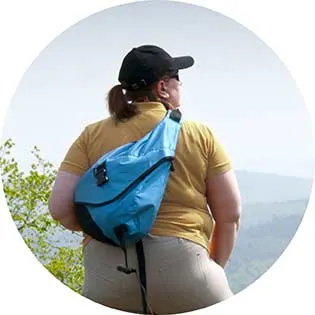 Lynli Roman's unique approach to travel is informed by decades of experience on the road with a traveling family and, later, years spent as a solo international traveler. When she's not writing about Seattle from her Pike Place Market apartment, Lynli writes on-location while conducting hands-on research in each destination she covers. Lynli's writing has been featured by MSN, ABC Money, Buzzfeed, and Huffington Post. She is passionate about sharing information that makes travel more accessible for all bodies.