Experiencing solo travel in San Pedro de Atacama in northern Chile was a travel experience unlike any other. Although I've traveled extensively, the arid desert and moon-like landscape surrounding San Pedro de Atacama was truly unique. However, this otherworldly aesthetic wasn't the strangest thing about vacationing as a solo traveler there.
San Pedro de Atacama has a truly unique travel culture (and if I'm honest, not one that I particularly loved). While travelers to the western portion of the Atacama Desert near Arica, Chile can explore freely, that's not true in San Pedro. The booming village of San Pedro de Atacama, for tourists, is primarily a hub for excursions into the desert. Like a very boring cruiseship, there's not much to do in the village of San Pedro de Atacama, and there's no way to safely explore beyond the city without renting an expensive specialized vehicle or paying for day tours to see points of interest crowded with other selfie-taking tourists.
More than any other destination I've ever visited, I wish that I had done more research before my trip to San Pedro de Atacama. To that end, I decided to write a little bit about my time spent in this desert village.
1. Tours booked on-location are less expensive than tours booked on travel sites
Unlike visiting a large city (which are generally walkable) when you visit the Atacama Desert you WILL need to choose between booking a rental jeep or taking small group tours. Although it can be tempting to book everything ahead- tours in San Pedro de Atacama (and most popular tourist spots in the world) are usually discounted when booked on location.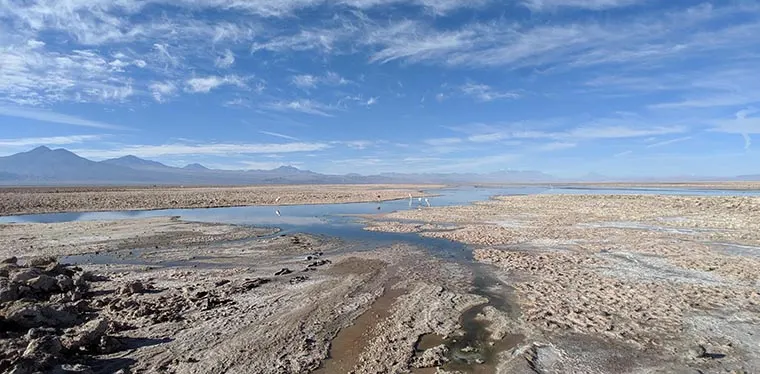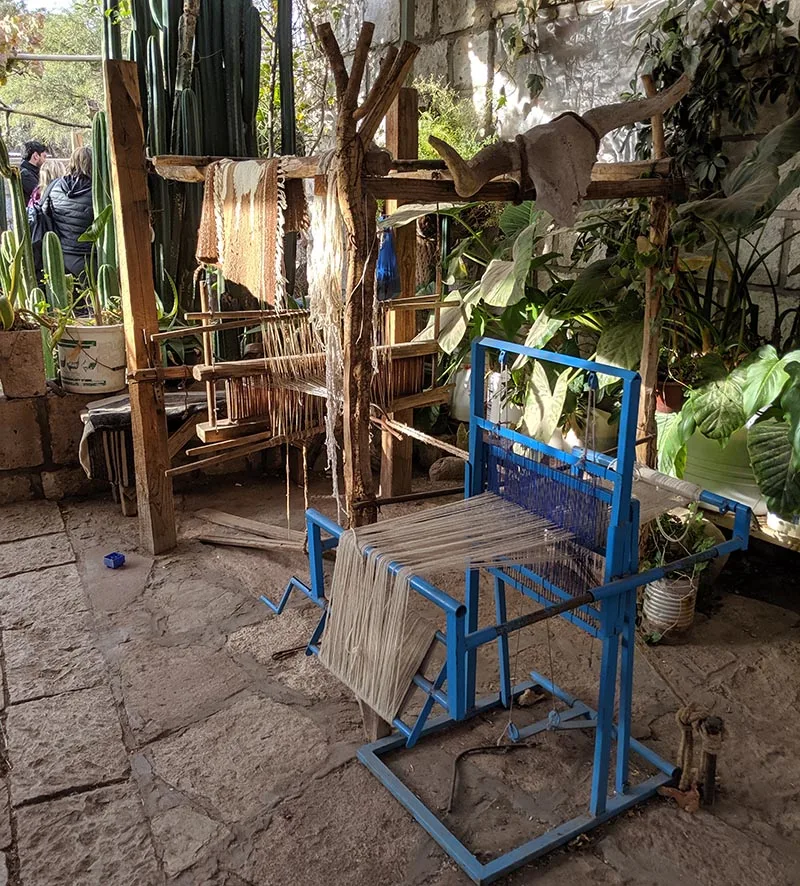 In really popular locations with a start by checking online for the best-reviewed tour companies and tours, then stop by their office on day 1 of your trip. In San Pedro de Atacama, many of the tour companies offer identical tours, so it might help to read this description of tours in San Pedro de Atacama.
Often, the locally booked tour is 15-20% cheaper than the online sites- and sometimes the discount is even more significant. (In Patagonia the Torres del Paine tour that I booked through my hotel's front desk was the exact tour sold online at double the hotel's rate!)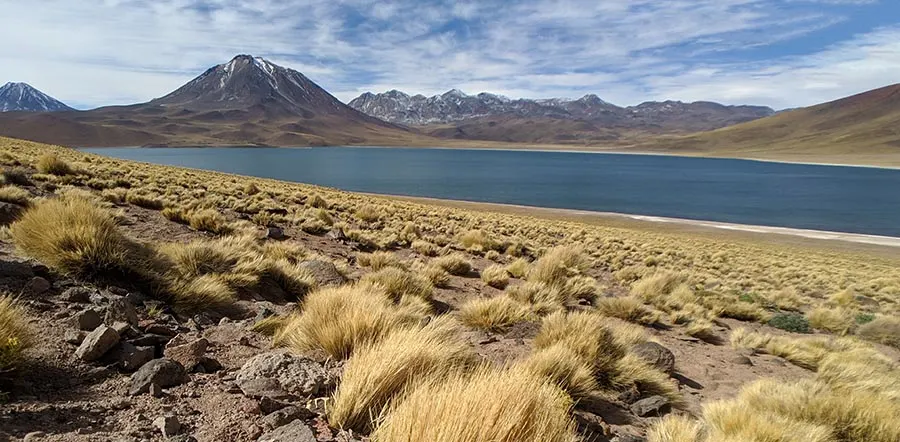 2. Although there are many tour operators, many of the tours are identical
There's actually not a lot of variation in tours. On the plus side, this makes it easier to compare tour operators. On the downside, many of the tours leave the town at the same time and arrive at major points of interest simultaneously- creating huge groups of people all vying for the same perfectly Instagram-able photo angle.
As an example, a tour titled, "Sunset in the Valley of the Moon," which was promised to be a surreal and otherworldly experience, was mostly remarkable for the literally hundreds of amateur models crowded onto one rocky ridge. Avoid this by getting a custom tour for your group, renting a jeep, finding a private guide, or by asking around at tour companies until you find unique tours.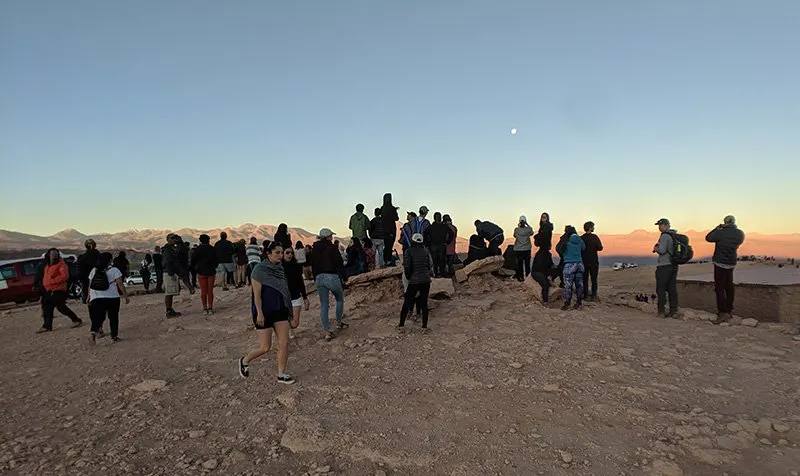 3. Be Prepared to get Altitude Sickness
Altitude sickness affects individuals randomly, without regard to age or fitness level. Lots of travelers will assure you that you'll "probably" be okay in the Atacama Desert and that if you feel ill you can make tea from the widely available coca leaves (which are often offered freely with hotel rooms and hostel lobby hospitality).
The truth is, by the time you begin to feel the effects of altitude sickness, fluid is already collecting on your brain and lungs. While coca leaves can help the symptoms (while trapping you into a headache-coca leaf, headache-cocoa leaf cycle) there's a readily available prescription that's easy and cheap to get in the USA prior to your trip and can prevent the onset of symptoms in the first place.
As a solo traveler, it is especially important to prevent altitude sickness. The effects of altitude sickness, common for travelers in San Pedro de Atacama, include fatigue and disorientation: two symptoms that can be particularly dangerous for people traveling in South America alone.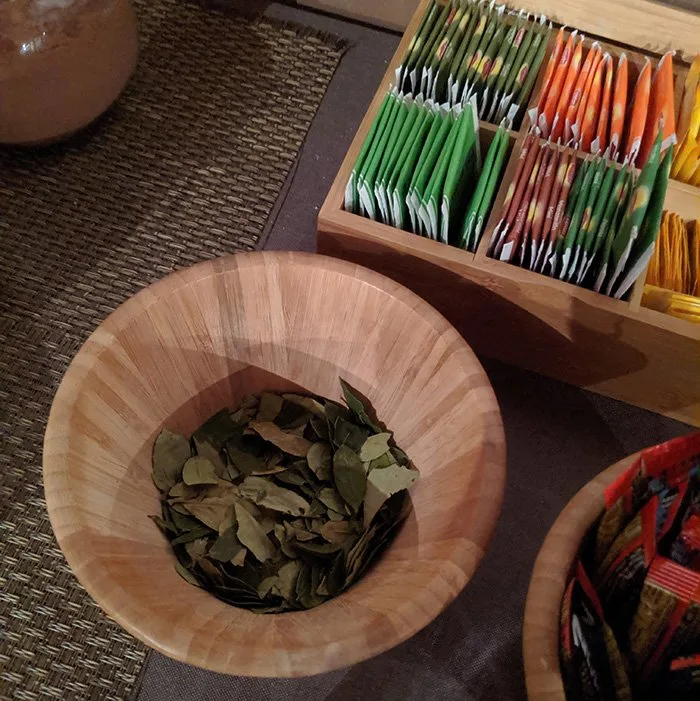 Diamox (generic name: Acetazolamide) is both a preventative and a treatment to have on hand in case severe symptoms hit. If you're planning on visiting the Atacama Desert, mention it to your doctor or just use your clinic's online messaging system to request a prescription for altitude sickness preventative. It's a cheap way to make sure altitude sickness doesn't ruin your trip. (Seriously, the tea may work for you, but it's much easier to prevent symptoms before they start with a 1x a day tablet)
The following section may contain affiliate links. As an Amazon Associate, we earn from qualifying purchases.
My Recommended San Pedro de Atacama Packing List:
Lifestraw with Heavy-Metal Removing Capabilities (not all life-straws remove lead and heavy metals. Because of mining in the Atacama Desert, all tap water should be filtered for mineral contaminates)
Travel Size Broad Spectrum Sunscreen
SPF 30 Lip Balm (I LOVE these individual packets for traveling)
Diamox anti-altitude sickness preventative (Available by prescription this simple medication, which prevents fluid from accuulating around the brain, heart, and lungs, in only a few dollars even without insurance coverage . Ask during your pre-travel appointment or call in to request it last minute. This prescription can ssave your life- or salvage a trip that could be ruined- and is worth the inconvienence to get it before you leave)
Pepto Bismol Packets (travelers who take a dose daily suffer lower rates of traveler's diarrhea)
4. Drink more water than you can imagine drinking- and get moisture anywhere you can.
It goes without saying that in this, one of the driest places on earth, you need to drink lots and LOTS of water, but you may find yourself dehydrating even with your best efforts.
TIPS:
Chug 8 oz glasses of water lined up like shots morning, noon, and night.
Use body lotion day and night
Match every alcoholic drink with an 8-16 oz bottle of water
When showering, use conditioner all over your body to help dry skin.
Keep alcoholic drinks to a minimum during this leg of your trip.
Bring extra contact solution if you wear contacts.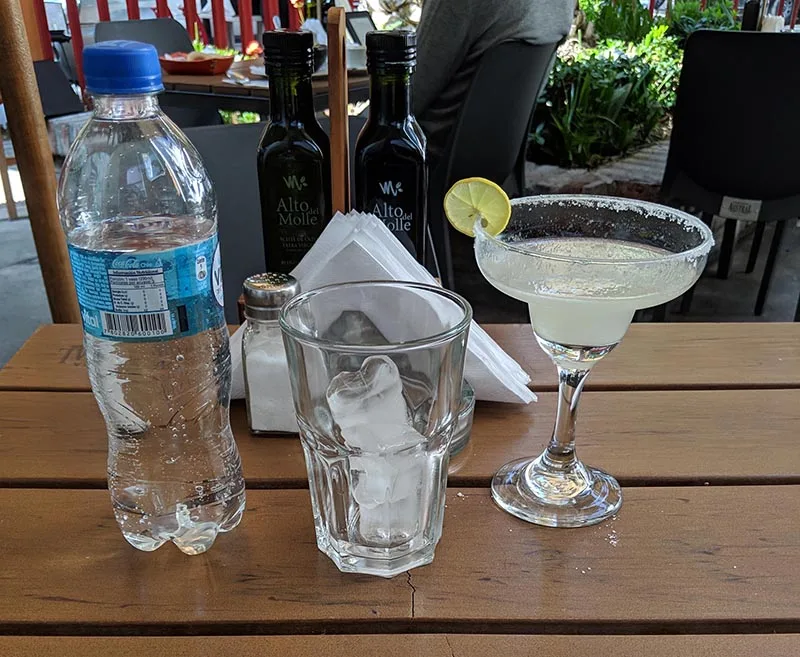 5. Expect strange things to happen to your body.
Creatures that thrive in the Atacama have had generations- sometimes millennia- to adapt to the environment. Your brief stay is very likely to wreak havoc on your body despite how well you prevent altitude sickness or dehydration.
If you usually stay places with shared bathroom, you might want to upgrade to a private bathroom in San Pedro De Atacama. The initial adjustment to altitude causes water retention, and when your body beings to acclimate you'll need to pee very frequently. To compensate for this need to pee, and the fact that many of the tours do not include stops for restrooms, you'll be tempted to limit water intake- which can be a recipe for really unpleasant digestive issues. All in all, it's more-than-nice to have access to a private bath in San Pedro.
Who may enjoy San Pedro de Atacama as a solo traveler
San Pedro de Atacama is not for every solo traveler. While many destinations throughout South America and Patagonia represented a diverse variety of travelers, in San Pedro that demographic shifted dramatically. It was clear that this destination, for most travelers there in the summer, was chosen for the purpose of dramatic Instagram backdrops for people working to become travel influencers and for the nightlife. As a plus-size traveler approaching middle age and disinterested in combining solo travel, altitude, and alcohol, the latter was definitely not an attractive option for spending my time there.
What is the village of San Pedro de Atacama like?
San Pedro de Atacama was, just a few decades ago, a strip of homes and businesses on a dirt road. Thanks to tourism development, however, today San Pedro is a tiny city in the middle of the Atacama desert.
Because there is so little rain, most roads are still dirt, but the homes and businesses are increasingly developed. The "main street" in San Pedro de Atacama is primarily populated by tour companies, tourist-focus shops, and bars and restaurants. A walk down the street in mid-day will likely find you fending off aggressive sales tactics, dodging self-proclaimed travel influencers live streaming their walk down the pitted dirt streets in heels, and stepping over the occasional street dog. A few blocks off the main street, however, you'll find a more typical northern Chilean village, with a fruit and vegetable market and businesses less tourist-focused.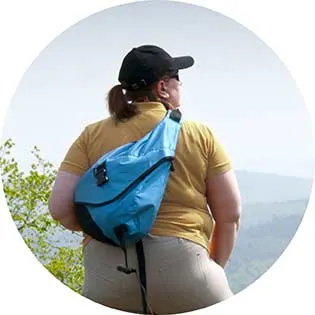 Lynli Roman's unique approach to travel is informed by decades of experience on the road with a traveling family and, later, years spent as a solo international traveler. When she's not writing about Seattle from her Pike Place Market apartment, Lynli writes on-location while conducting hands-on research in each destination she covers. Lynli's writing has been featured by MSN, ABC Money, Buzzfeed, and Huffington Post. She is passionate about sharing information that makes travel more accessible for all bodies.