When first navigating a platform like Airbnb it can be hard to know whether you should leave a tip. Traveling in a location with very different cultural norms than we are used to can make it extra confusing to know whether tipping is optional, appropriate, or always expected.
In this article, I will share information about tipping Airbnb hosts and housecleaners, from my experience as an Airbnb host in the United States and as a traveler who has stayed in Airbnbs on four continents.
A brief history of tipping in the hospitality industry
Historically the hospitality industry has had a split: no-frills budget oriented services (like roadside motels which morphed into budget model chains and take away lunch counters which developed into what we now recognize as fast food) versus full-service options (like four-star hotels where the concierge is available to cater to guests' every need and fine dining restaurants where the waitstaff are present to cater to each customer's tastes). While tipping was never expected in the former category, in the latter – where the objective was to not only meet but exceed a customer's expectation, tipping developed in the United States as a way to acknowledge service that was above and beyond the standard.
As employers began dropping wages to counter wages that were inflated by these tips, tipping slowly became not just a way to signal extraordinary service but instead, it became standard practice in the hospitality industry. The new rules for tipping extended beyond just fine dining and fine hotels, into most aspects of the hospitality industry (this creep continues, even today, as tip jars become more common in even the most no-frills restaurants).
Given these somewhat arbitrary rules about tipping, and that tipping protocol varies dramatically from country to country, it can be difficult to know whether or not it's appropriate to leave a tip for an Airbnb host, but in this article, I'll explain why, in most cases, tipping Airbnb hosts is not necessary. We'll also cover the rare exceptions in which you can, or perhaps should, leave a tip for your Airbnb host or cleaning staff and how to leave a tip for an Airbnb.
Why tipping an Airbnb host isn't necessary
Tipping Airbnb host isn't necessary because Airbnb is a platform that allows hosts to set their own prices and decide, exactly, what compensation they'd like in exchange for renting their home. While Airbnb takes a big cut of a host's earnings, this profit sharing is always calculated in advance so hosts know how much of a nightly fee will end up in their take-home pay. Additionally, there's no place within the Airbnb app to send a host additional money unless the host charges you for damages to your rental (which is another issue entirely- read on to learn more).
When you should leave a tip for an Airbnb host
Despite being a platform that generally discourages tipping, a tip for your Airbnb hosts may be appropriate when you experience hospitality that far exceeds your expectations or when you acknowledge you've left a little more work for the host or house cleaner than the average guest.
In most cases, Airbnb hosts set cleaning fees that cover an appropriate compensation for themselves and their cleaning staff, however, if you feel that you have left an Airbnb in a bit worse condition than you would have liked (perhaps not having time to clear your takeaway contains from the refrigerator or having unfolded and used all the spare linens in the home) it may be appropriate to leave a tip to cover the additional time that will be required to prepare the home for the next guests.
An important exception to tipping as an "apology"
Airbnb's platform is well versed in handling extra cleaning fees or damages for soiled or damaged apartments. The option to bill guests after their stay to cover damages/additional cleaning is built into the host interface on Airbnb.
For this reason, savvy travelers should avoid leaving a cash tip in their Airbnb to cover damages – if you leave a cash tip, you'll have no way to prove that the additional payment was made it to the host, and you still could, despite your extra payment, get slapped with cleaning fee penalty and the app.
If you leave a tip that is, in fact, payment for something rather than an actual tip, be sure to (1) message your host through the Airbnb platform, (2) state the tip amount, (3) state the reason for the payment, and (4) get confirmation from the host. This act of communication can serve as proof of payment in the event of a dispute or attempted charge to cover damages.
How to tip Airbnb hosts
If you choose to tip your Airbnb host, you'll notice that there is no option on the app or on the Airbnb website to send your host additional money. If you choose to tip, you'll need to do so in cash. (To avoid turning your tip into an additional burden, be sure that your tip is left in the local currency rather than a foreign currency that they will have to pay a fee to have exchanged).
How to tip an Airbnb cleaner but not the Airbnb owner
It can be tricky to tip Airbnb cleaners without accidentally lining the pocket of property owners. There are two ways to tip house cleaners, however, that should get your payment securely in their pocket:
Pay them a tip in person. If you happen to be checking out at the same time that the housecleaner is cleaning other units nearby, you can pay your tip directly to the housecleaner in person. This ensures that no middleman intentionally pockets the money instead of directing it to the housekeeper. If you are in a non-English speaking country and planning to tip in person, it may be helpful to learn the local word for "tip." This can help the housekeeper understand that money is for them, and not a payment for something
Leave a note. Another option is to leave a tip in your Airbnb with a note indicating the money is specifically for the housekeeper alone. Chances are good that the first person in your Airbnb after you leave won't be the property owner, but will instead be the person responsible for cleaning the unit and pairing it for the next guests. If you want to tip your Airbnb cleaner directly without sending the money through a property owner, leave the cash attached to a note that says, in the local language, that the money is for the housekeeper as a tip. Some housekeepers may be forbidden from taking tips even under these circumstances, but the chances are good that as long as you designate in writing that the tip is for the cleaner, the cleaner will receive the funds.
Where to leave a tip for an Airbnb host
Currently, there is not a place in the Airbnb app that allows guests to leave tips for hosts. So if you'd like to tip, you should do so in person by leaving money in your Airbnb after you check out.
The best place to leave a tip for your Airbnb host is on top of the table, nightstand, or on top of bedspread or duvet. Because tipping is very uncommon on the Airbnb platform you may want to also leave a quick note – even if it's simply "thanks for the great stay! Leaving a note is important because it clarifies that you have left the money on purpose (imagine, being an Airbnb host cleaning an apartment after guest, finding money, and being unsure whether you should contact the guest to let them know they left money behind!) Leaving a quick note to signal the money left is a tip is an easy way to alleviate this confusion and let them know that your tip is, in fact, a gift.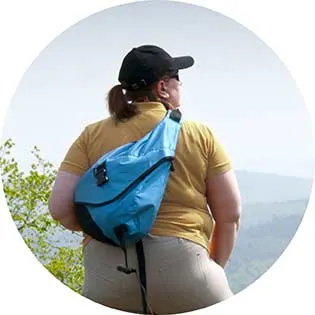 Lynli Roman's unique approach to travel is informed by decades of experience on the road with a traveling family and, later, years spent as a solo international traveler. When she's not writing about Seattle from her Pike Place Market apartment, Lynli writes on-location while conducting hands-on research in each destination she covers. Lynli's writing has been featured by MSN, ABC Money, Buzzfeed, and Huffington Post. She is passionate about sharing information that makes travel more accessible for all bodies.