Intrepid is a small group tour operator that I've written about in previous posts. In today's post, I wanted to share with you a review of my recent trip to Morocco through Intrepid Travel.
During my visit to Morocco with Intrepid, I had the opportunity to speak with one of Intrepid Travel corporate office's product developers. Through this unique experience, I was able to gain insider knowledge about Intrepid's Morocco tour offerings from both the perspective of a traveler and from an inside perspective. Throughout this article, I'll be dropping these insider tips, just look for insider tip.
Note: All opinions are my own. I was not compensated for creating this review of my experience on Intrepid's Morocco Premium Highlights Trip.
Through this post, you'll learn: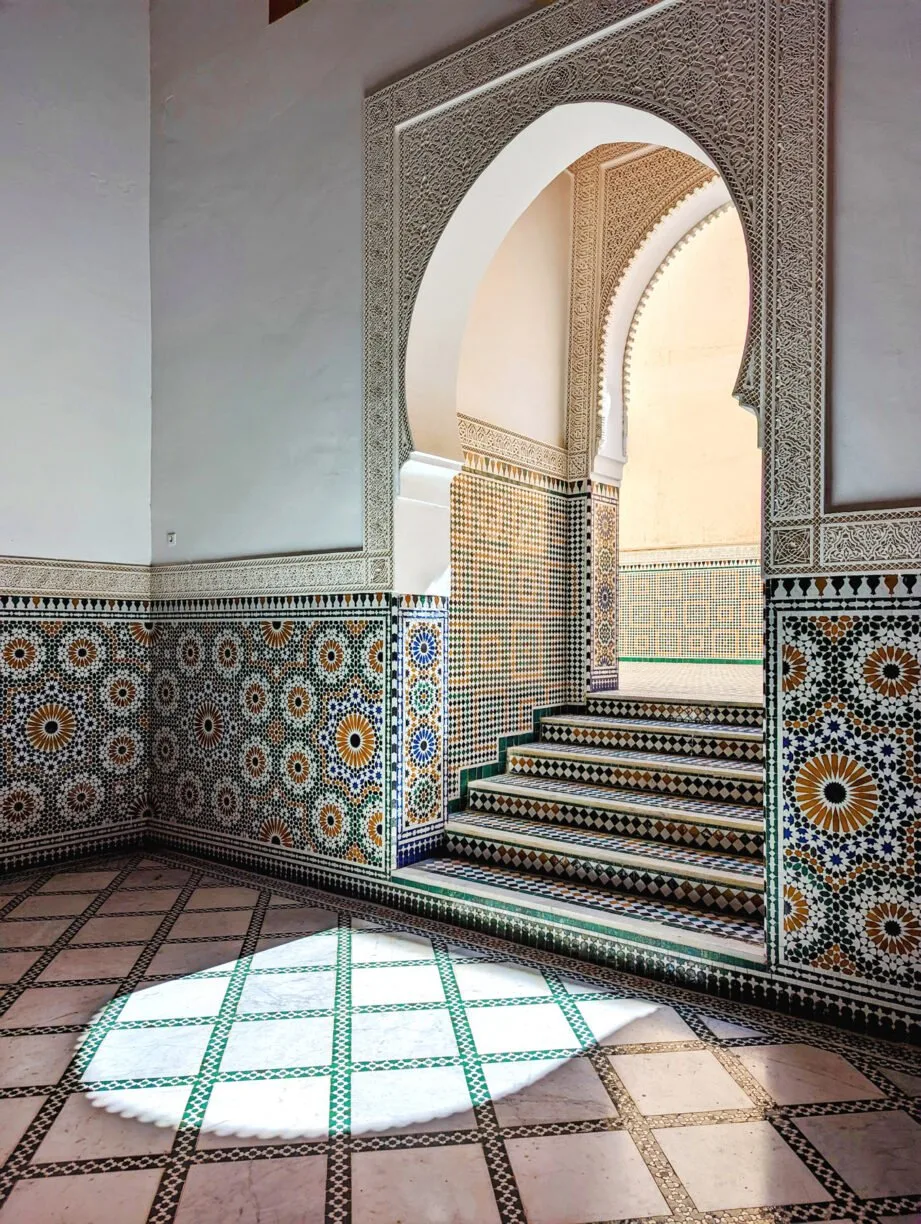 Morocco was my first opportunity to travel on an Intrepid tour. After reading plenty of Reddit posts about being a solo female traveler in Morocco, I knew that it wasn't a destination I wanted to visit alone. So, I grabbed a good friend and we chose to try out group travel with a package tour from Intrepid. (spoiler: I loved it. I even ended up on another Intrepid tour just three weeks later!)
Here's what group travel can add to a Moroccan travel experience:
The experience in Morocco with Intrepid tours opened my eyes to the value added through group travel. While I will always enjoy long solo days in a foreign destination doing whatever I please, I'll admit that I became a convert to group travel through this experience.
1. Authentic cultural experience
Through partnerships with local families, businesses, and co-ops, – plus some off the beaten path spontaneity- Intrepid offered access to a kind of cultural authenticity. Dinners with local families, farm visits, and a visits to markets far off the typical tourist route were experiences I could not have enjoyed if I visited Morocco solo.
2. Expert local guides
All of my Intrepid tours have been fantastic, but I think that the generosity and authenticity of the guides employed by Intrepid local partners have been the highlights of my trips. Entertaining, informative, and thrilled to share about their country, our guide in Morocco was a highlight of the trip.
💡 Insider tip: Basic, premium, and comfort designations on Intrepid tours don't just refer to amenities and inclusions, they also predict the quality of tour guide you'll be assigned. According to my corporate contact, consistently top-rated tour guides are assigned to premium tours.
3. Safety
The benefit of going to Morocco on a small group tour was that we were accompanied by a local 99% of the time. Having a local (especially, sadly, a male) guide meant that we were subject to far less scams, cons, and general tourist harassment while our guide was present. When he wasn't present, well, here's what happened…
My experience: I traveled to Morocco with a close friend. On our last day, we had free time to explore the medina in Marrakech and buy souvenirs. My travel companion made the error of not placing a purchase into her bag immediately, and when she pocketed the object a few stalls later, an angry vendor began demanding repayment for the item he said she had "stolen" from his booth. Insisting he had video footage of this alleged event, he followed and harrassed us. Thankfully, we were able to call our guide, who arrived moments later to argue her case, call his bluff on the fake video, and settle the dispute.
4. Incredible accommodations
When you've traveled as much as I have, you know that the difference between pretty good and amazing hotels is a matter of insider knowledge. Reviews are helpful, but I imagine, like me, many of you have had both "meh" and amazing experiences in hotels rated 4.8/5.
Finding really incredible places to stay takes experience, scouting, or knowing someone with insider knowledge. Thankfully, Intrepid offers the latter. While our premium stays in Casablanca, Meknes, and Fez didn't always include the most luxurious beds or spacious rooms. However, that was an expected consequence of staying in incredible historic riads.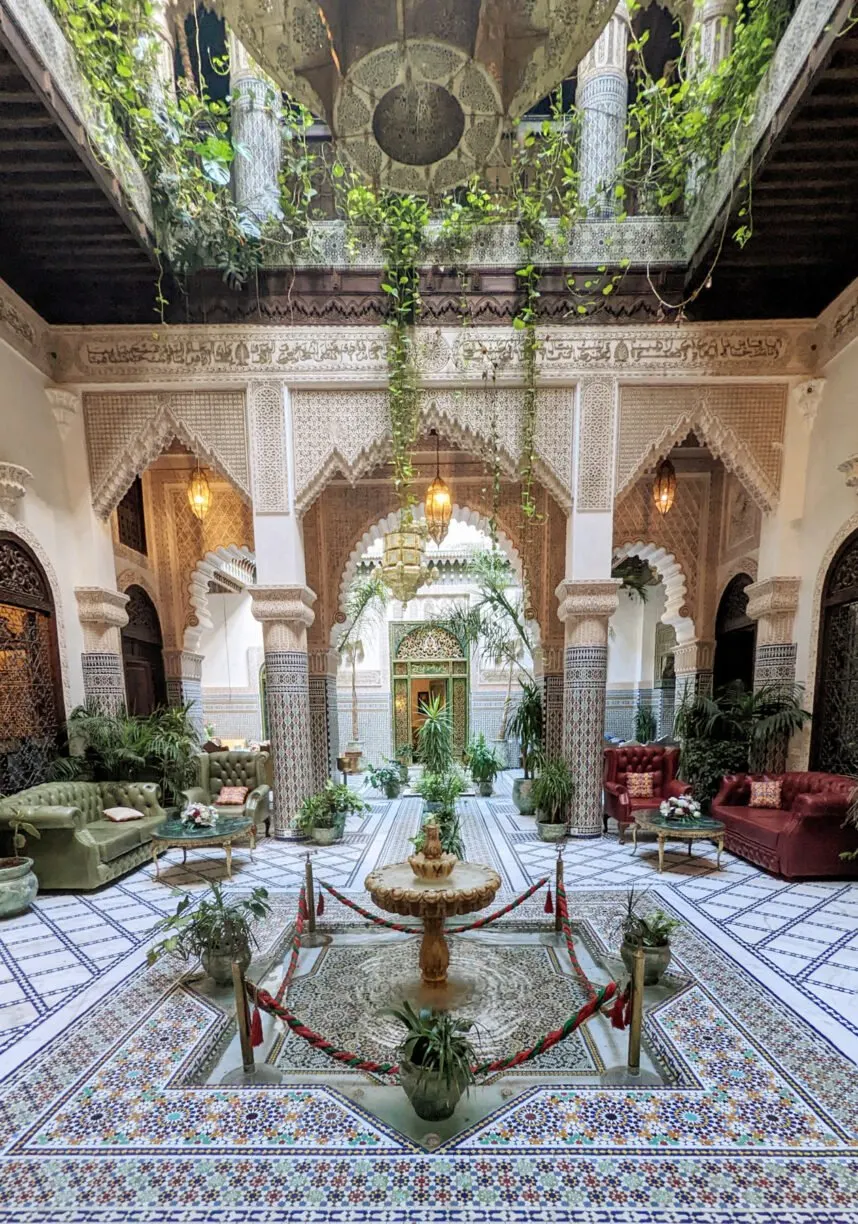 5. A great group dynamic (hopefully)
The personalities of the humans that show up to the orientation meeting at the beginning of a group tour shape the trip. Unfortunately, this is one aspect that is largely outside of the control of tour group operators.
My best advice for having a great group is to be a great group member. Be curious, generous, and open to how the group will take shape. If you're lucky, and your Moroccan group is as much fun as mine was, you might end up spending the final night at your tour guide's apartment enjoying authentic local hospitality.
💡 Insider tip: According to my contact at corporate, small group tours to Morocco and other North African nations tend to be mostly female. Also, because of the challenges of travel to this region, groups tend to skew older.
What to Expect from an Intrepid tour in Morocco
Morocco is a vibrant destination, and during your small group tour your guide will pack as much into your time as possible! As with any tour company, this can be exhausting, though it is adds up to be a great value. I've seen more in three days with Intrepid that I typically do in a week as a solo, slow traveler!
Expect to eat a lot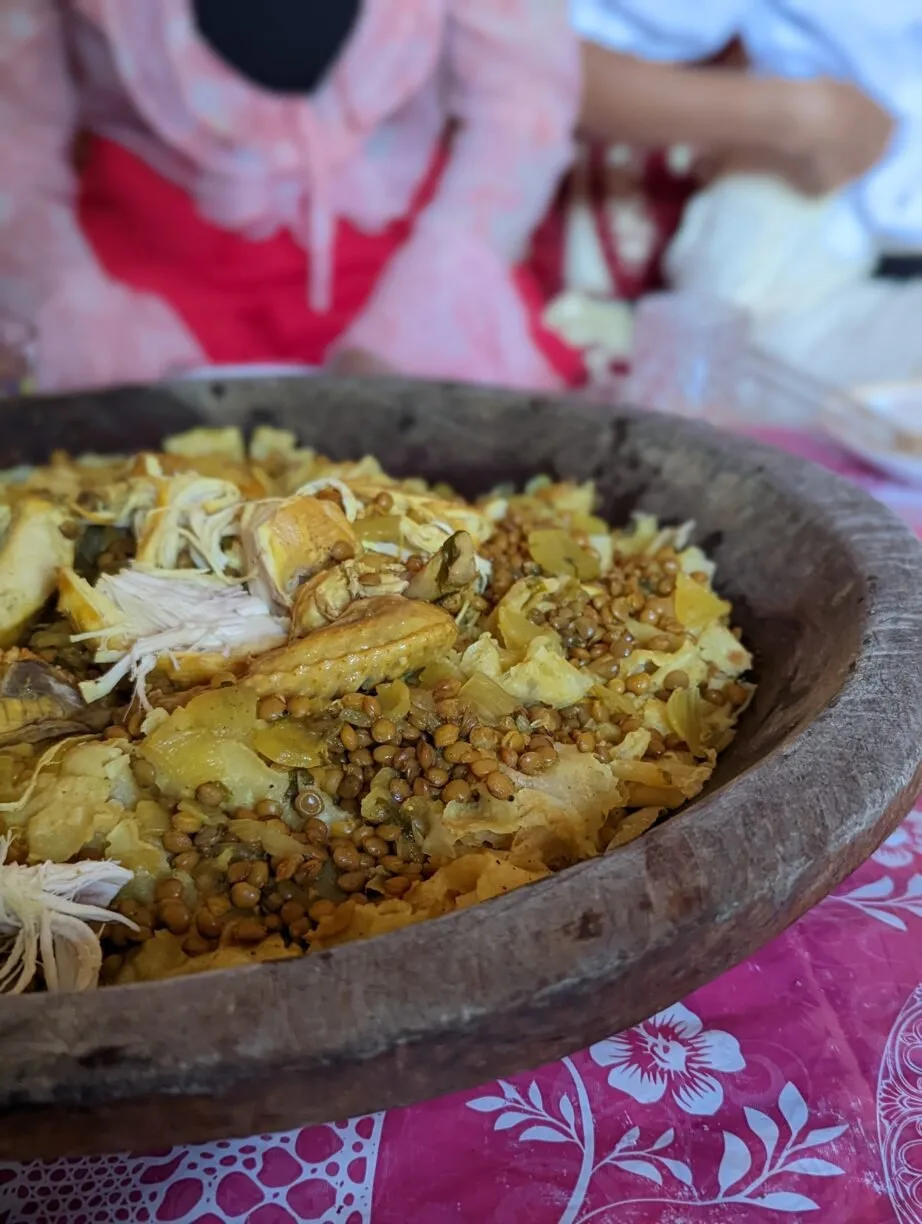 Moroccan food is incredible – and while it is the only destination I can claim to have gotten food poisoning twice – I bought a Moroccan cookbook when I got home and I prepare Moroccan dishes all the time! Moroccan food is not dissimilar to Traditional Jordan Food, so if you've visited Jordan you will find many of the same flavors.
What to expect from dining with a tour group in Morocco: Intrepid guides work hard to ensure that dietary needs are observed and that food is prepared safely. I always appreciate, on group trips, having a local expert choose restaurants.
Dining with a travel group is fun. Not only is it a good space to connect and laugh with your group, but there's often an opportunity to sample many different dishes.
💊 First Aid: Food poisoning and tainted water in Morocco is pretty common. While I bounced back overnight thanks to a first-aid kit stocked with a prescription for the quick-acting antibiotic used to treat travelers' diarrhea, 1 another traveler in my group missed out on the final three days of the trip due to a stomach bug. Talk to your doctor about what medications to take with you and whether prophylactic Pepto-Bismol is a good strategy for you.
According to a review of research done in 2021, travelers taking Pepto-Bismol are 3.5 times less likely to develop travelers' diarrhea. 2
Expect to have early mornings and late nights
Every day of our small group tour in Morocco had us on the road by 10 am at the latest – but usually closer to 7:30 to 8 am. With mostly 1-night stays in each location, getting up early enough to pack could be a challenge.
If you're someone that takes time to wind down in the evenings, you may need to skip out on after dinner social time or pack a vitamin or supplement to aid sleep.
Expect sweat, dirt, and some road trip body odor
Exploring outdoors under the North African sun and shuffling through the red dirt of Morocco adds up to lots of showers! Not to mention some unpleasant smells in the van while waiting for the next opportunity to shower.
👚🚿 Travel tip: Tip: washing clothes in a sink is easy, and it's your best strategy to have clean clothes while also packing light for your trip. Packing lightweight synthetics can keep you cool while also being easy to rinse clean and dry overnight.
Expect to be Exhausted at the End of the Trip
A small group tour with Intrepid or G-Adventures is no tropical vacation! After days of walking, exploring, learning, and expending social energy, you will be exhausted after your tour in Morocco.
One Intrepid corporate employee told me that she always books 2 or 3 days at a peaceful resort to finish a vacation after an Intrepid tour. A few restful days padded on the end of your vacation can help you return home rested and ready to return to work.
Markets big and small.
Morocco is famous for bustling medinas and squares filled with vendors, street food, snake charmers, music, and a thousand other sensory expereinces.
An Intrepid tour showed us another side: obscure shops, artists co-ops, and a visit to a rural weekly market in the Middle Atlas Mountains.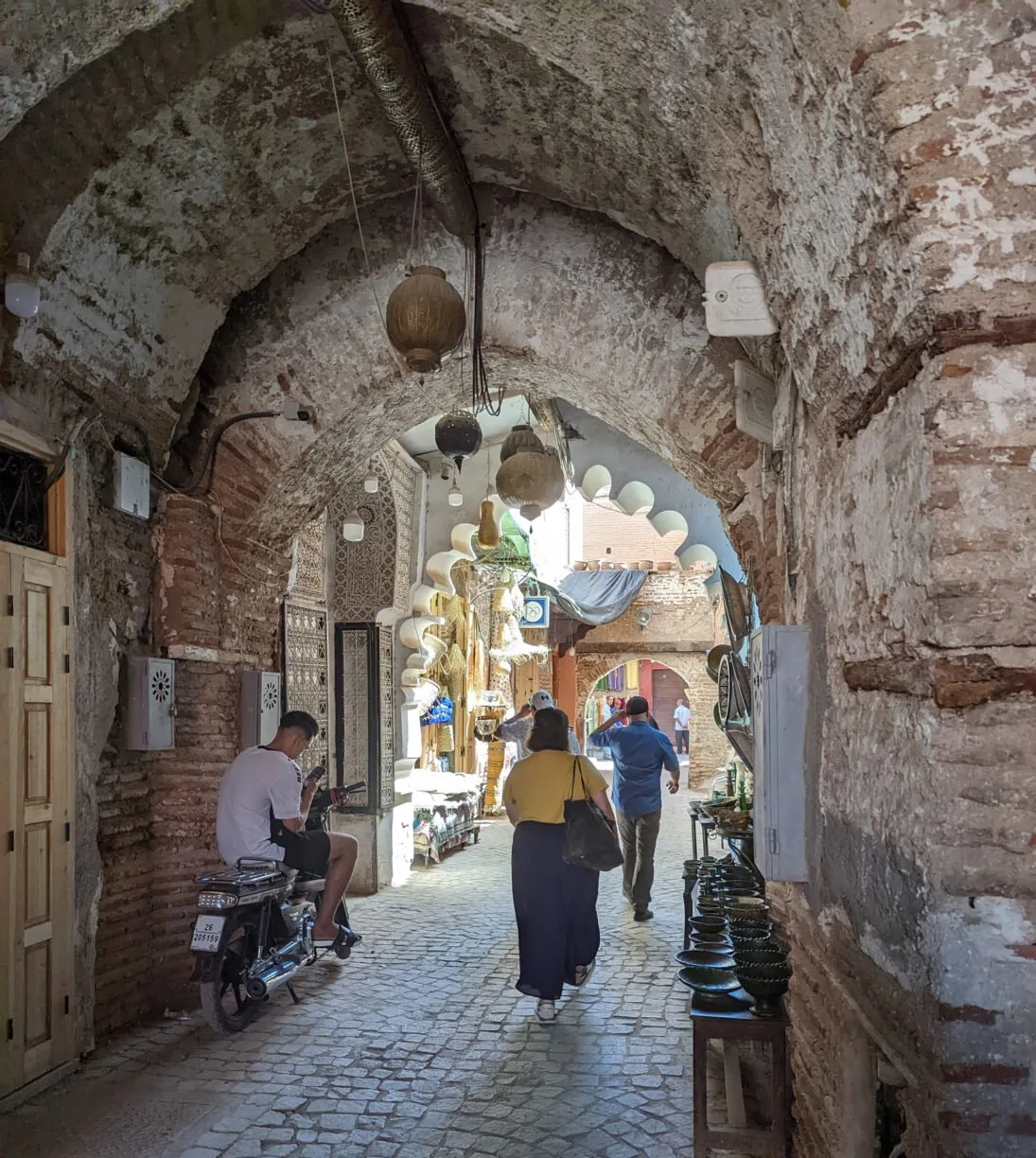 Scenic Vistas
On surprising element of my trip to morocco was the natural scenery and the accommodations where we were able to enjoy it. Left: A pool lounger sits along the side of a infinity pool at a resort in the Atlas Mountains.
How active is a small group tour to Morocco
Obviously, every tour differs in activity level. The best indicator is the rating that the tour company gives (in the case of Intrepid it's stars on a scale from 1 to 5) However, some insider information I learned from a contact at Intrepid corporate is that these numbers aren't always an accurate guide. Physicality rating, it turns out, is based on the number of organized hikes and the altitude they take place at rather than the distance covered on foot.
Even though my Morocco Intrepid tour was a 2 on a scale of 1 to 5, our longest walk was a three-mile meandering trip through the medina in Fez. Later, on a Intrepid tour to Mexico's Day of the Dead (rated a "1" on activity), our group walked 11 miles one day before lunch!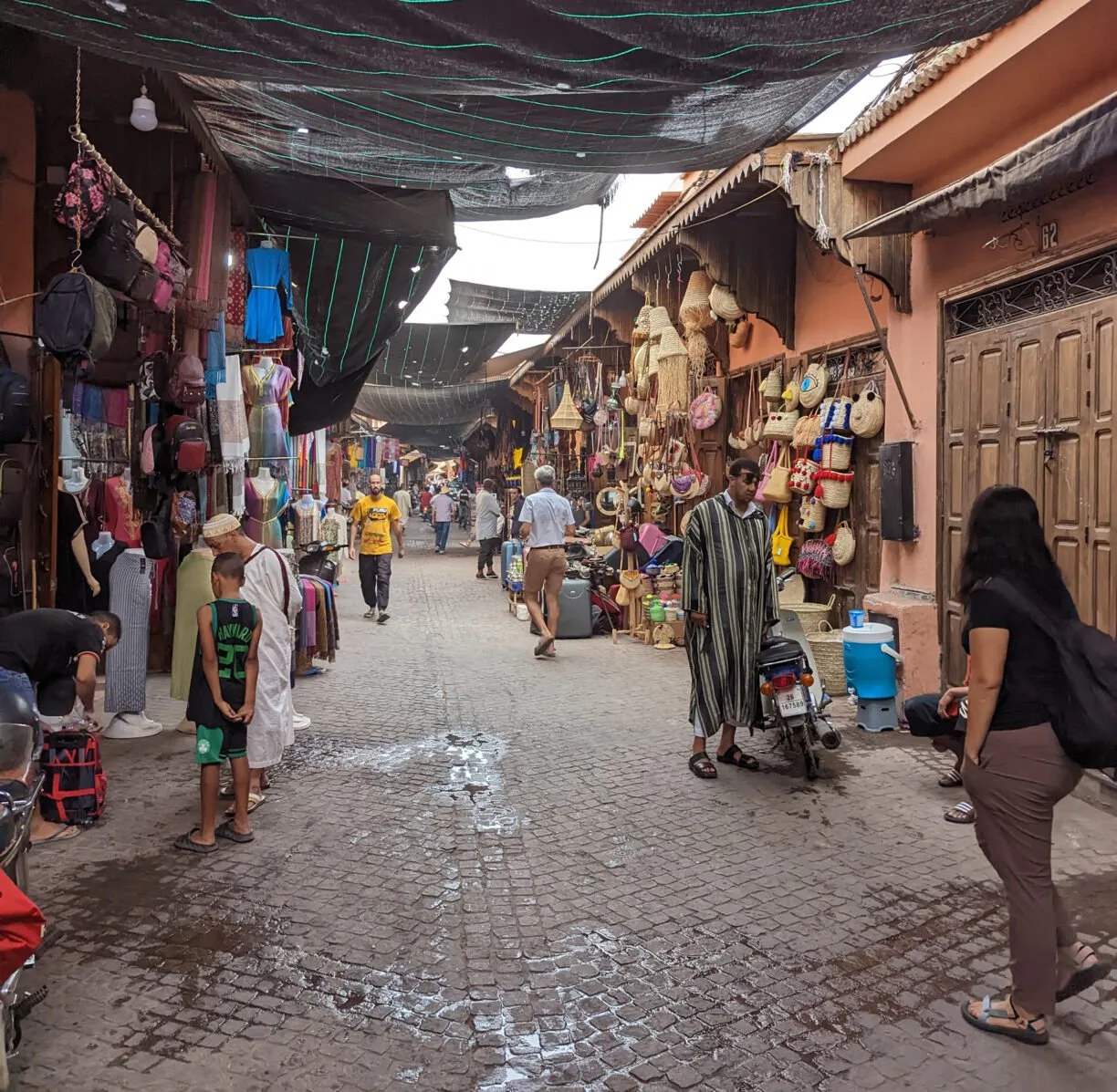 Choosing Intrepid trip options, some advice
Choosing between, basic, comfort, premium,
Most travelers will choose between basic, comfort, and premium based on their budget – and that's a decent strategy for choosing. However, as a traveler who has explored with Intrepid at both the comfort and premium level, I know I'll always shell out extra cash for premium any day- even if it means taking a shorter trip.
Admittedly, part of that ethos is that I've reached a point in life where some creature comforts are necessary to survive and thrive during international travel. However, one important thing to know about each tier of service is that everything is upgraded: better guides, better accommodations, and more inclusions. Why bother going to Morocco if your tour group will leave you to fend for yourself half the time you're there? At premium levels of service, you will be able to pack more more cultural experiences, more food/drink/art/culture/music, and more home visits into a trip of the same length.
💡 Insider tip: According to my contact at corporate, the average age of small group travel participants rises with the number of inclusions and amenities. In other words, you can expect basics tours to be mostly young adults, while premium tours include a mix of people skewing towards more affluent mid-career adults.
Highlights or in depth
One of the hardest parts of booking an Intrepid tour is deciding between a highlights or in depth – this is especially true in Morocco where the highlights tour covers a much smaller section of the country.
Whether highlights or in depth is right for you is really based on what you hope to get out of the trip, and what you have to give:
For travelers with plenty of time to spend in Morocco, an in depth tour will cover the most ground.
For travelers who would rather spend a little more to have a Moroccan experience with more inclusions, even if that means a shorter trip, highlights is a good choice.
Intrepid seems to be a highly data driven company, and given my good experiences with highlights tours, my guess is that the highlights tours are made up of the sites, accommodations, and excursions that are most highly rated by the travelers who have visited before. For this reason, I have no hesitation in saying that a highlights trip will satisfy nearly every traveler's desire to authentically experience a destination
Parting thoughts
Every trip, every tour, and every season of travel is different. While these have been some of my experiences with Intrepid in Morocco, your mileage might vary. My best advice for choosing the trip that's right for you is to carefully review reviews by other travelers posted both on the tour company's website and on third-party sites like travel forums and travel Facebook groups.
For more information on visiting Morocco, especially as a plus size traveler, check out my report and packing list for traveling to Morocco as a plus size person.
Is Intrepid Travel legit?
As a repeat customer, I can confidently say that Intrepid Travel is a trustworthy travel company. Within the travel industry, they have a solid reputation as one of the best tour companies. While individual travelers may have bad experiences from time to time, the nature of travel is that weather, health, social dynamics, and luck make every trip a little different. No one can guarantee a flawless trip, but Intrepid is a legit company that has the staff, resources, and customer-centric policies that help ensure a great trip.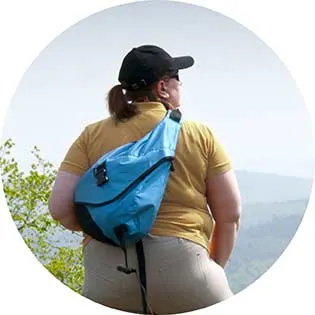 Lynli Roman's unique approach to travel is informed by decades of experience on the road with a traveling family and, later, years spent as a solo international traveler. When she's not writing about Seattle from her Pike Place Market apartment, Lynli writes on-location while conducting hands-on research in each destination she covers. Lynli's writing has been featured by MSN, ABC Money, Buzzfeed, and Huffington Post. She is passionate about sharing information that makes travel more accessible for all bodies.
Sources
Ericsson, C. D., DuPont, H. L., Okhuysen, P. C., Jiang, Z. D., & DuPont, M. W. (2007). Loperamide plus azithromycin more effectively treats travelers' diarrhea in Mexico than azithromycin alone. Journal of travel medicine, 14(5), 312-319. [↩]
Brum, J. M., Gibb, R. D., Ramsey, D. L., Balan, G., & Yacyshyn, B. R. (2021). Systematic review and meta-analyses assessment of the clinical efficacy of bismuth subsalicylate for prevention and treatment of infectious diarrhea. Digestive Diseases and Sciences, 66(7), 2323-2335. [↩]