Before 2020, I was an intrepid solo adventurer booking hostels and boutique hotels in exotic destinations around the world. When travel reopened, though, I discovered my travel style had shifted. Slowly, I began to do what was formerly unimaginable: book vacations to all-inclusive resorts.
✈️🥰🌴 In this article, I'm sharing the low-down on all-inclusive vs al-la-carte resorts based on my experiences staying at 3 all-inclusive resorts and 3 al-la-carte resorts in 2022 and 2023.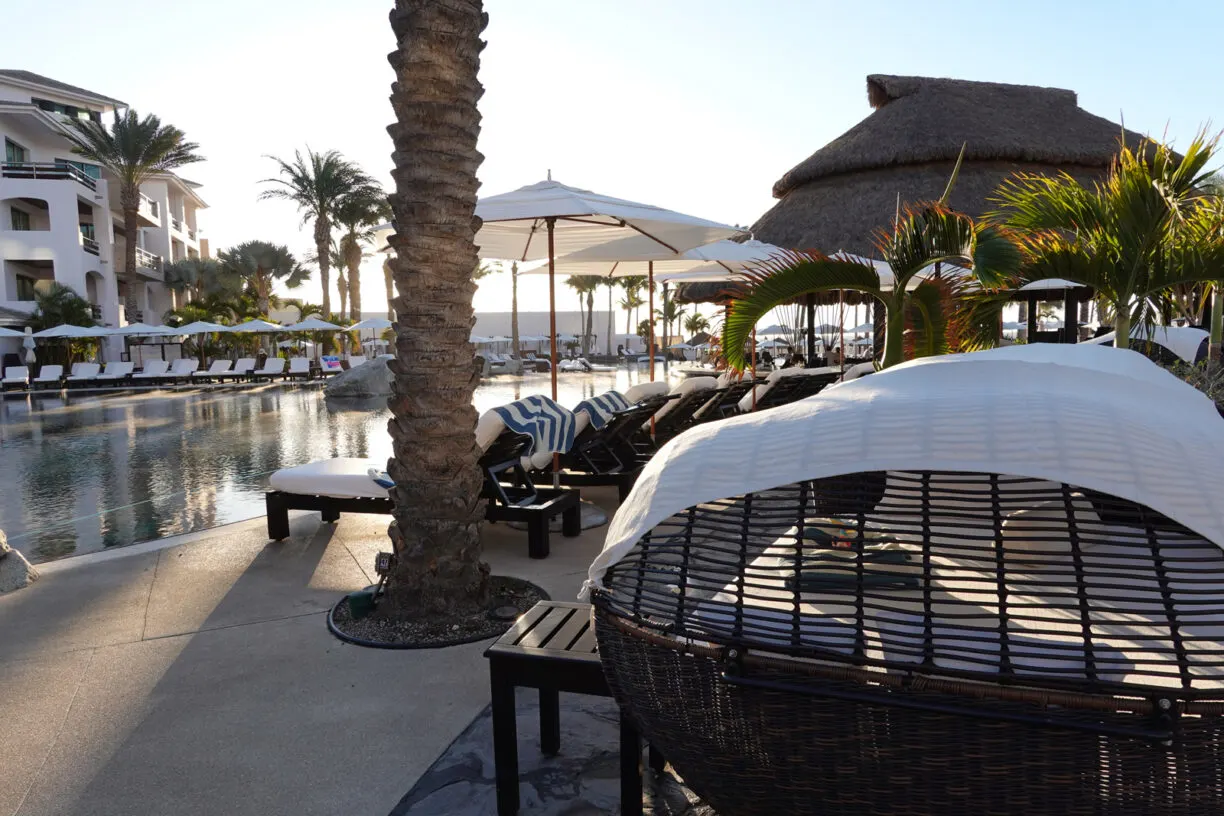 Why People book All-Inclusive Resorts
In theory, all-inclusive resorts exist to make life easier for travelers. Sometimes, all inclusive resorts are niche. Whether your travel style is adventure, adults-only, golf-focused, or family-friendly, there's probably an all-inclusive resort tailored to your travel style.
All-inclusive resorts offer travelers:
🌴 Resort amenities– like restaurants, beaches, pools, kid's activities, spa treatments, and daily events, that allow travelers to enjoy a whole vacation without leaving the property.
💰 The simplicity of a single price: with one fee*, guests can enjoy all the resort has to over.
🍨 The opportunity to indulge. All-inclusive resorts tend to offer guests quality over quantity- including bottomless drinks and endless buffets.
*Most resorts have some fine print. You will likely find, on arrival, that premium food and beverages will be billed to your room even if you have an all-inclusive package.
🙅🏻‍♀️ However, despite this seemingly ideal vacation scenario, all-inclusive resorts are not for everyone. Here's where I'll disclose my bias: I have never visited an all-inclusive resort I'd consider returning to.
The Opposite of an All-Inclusive Resort: The Al la Carte Resort (aka Non-Inclusive Resort)
You might think that the opposite of an all-inclusive resort is a "just a hotel," but there's far more nuance than that!
Many high-quality resorts don't offer an all-inclusive package. Instead of a single fee to cover all of your food and drink, non-inclusive resorts:
📄 Add Resort fees: flat resort fee are added to the room rate to cover amenities like pools, beach loungers, towel service, and social events.
🛒 Give guests a choice. These hotels allow guests to purchase food and drinks separately- or "al la carte."
🥗 Earn Orders. Non inclusive resorts tend to offer higher quality food and beverages, since they know guests have a choice.
Inclusive Resorts + Moderation: At an inclusive resort, a significant number of guests begin drinking alcohol first thing in the morning and continue late into the night. When hotels set their all-inclusive prices, they factor in heavy drinkers. Personally, I don't like paying for people who want to get 🥴 when I just want to get 😊!
With this in mind, in this article, we'll talk about some pros and cons to think about before booking an all-inclusive resort for your next vacation.
🙅🏾‍♂️ All Inclusive Resort Food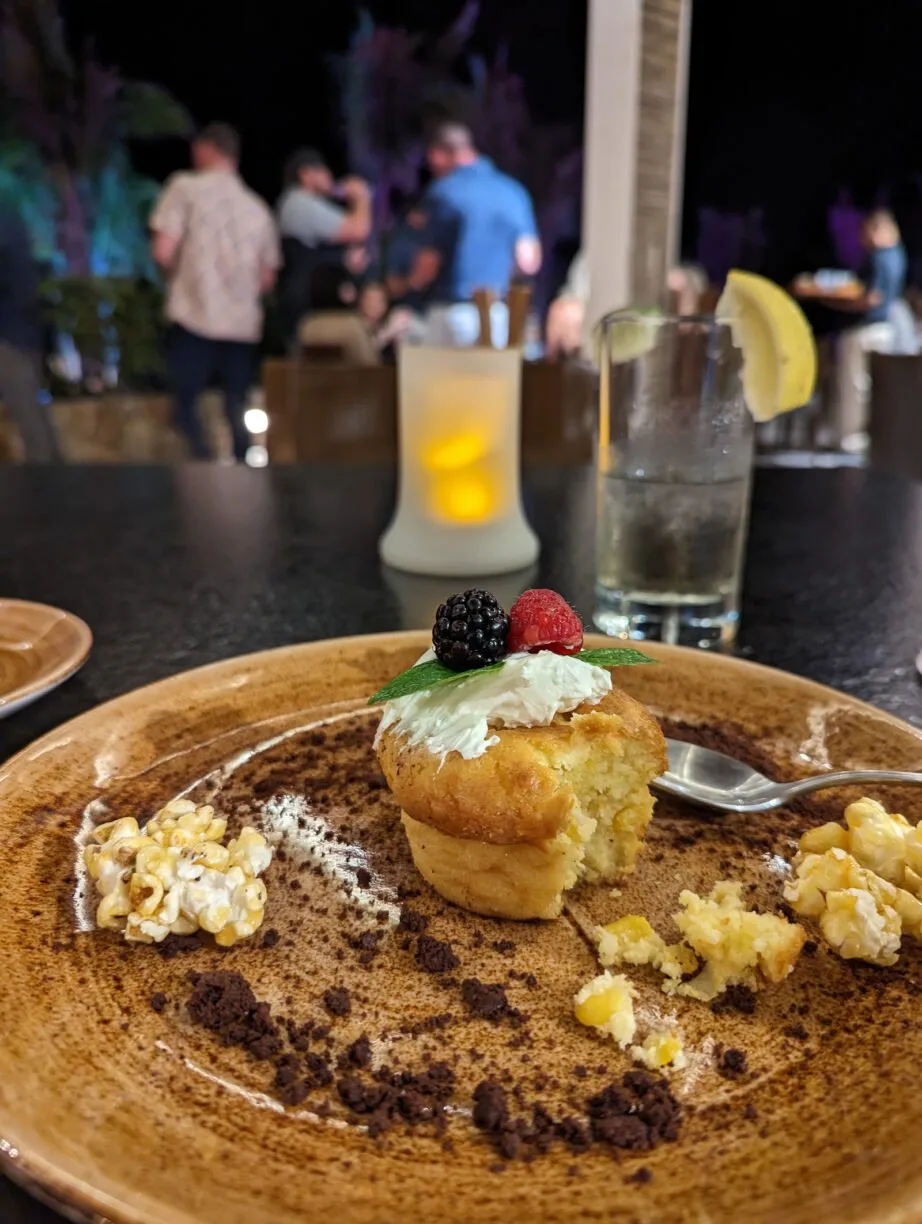 All Inclusive resort Villa la Valencia garnished a factory-made corn muffin for dessert at their nicest restaurant.
🙌🏻 Non Inclusive Resort Food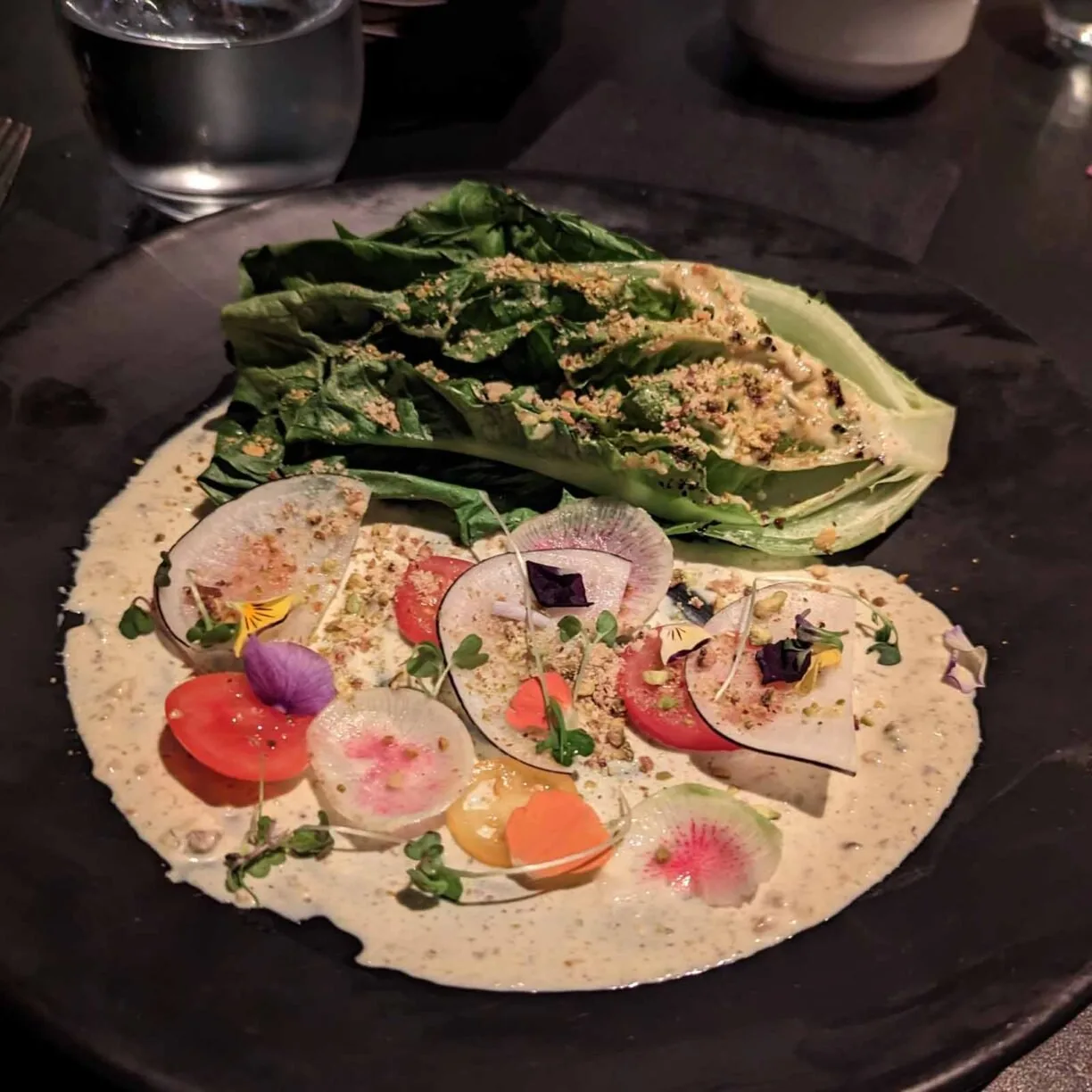 I got this artfully created salad at Cabo Azul, a non-inclusive resort with a nightly rate far less than the all-inclusive resort on the left. I paid separately for the salad, but oh boy, it was worth it!
Options are Limited at an All Inclusive Resort
🟢 Pro: all-inclusive hotels are relatively predictable
🔴 Con: inclusive resorts don't offer much variety
Like many aspects of inclusive resort vacations, the predictability of inclusive resorts is both a pro and con.
No matter where you go in the globe, at inclusive resorts you'll find basically the same amenities, services, and similar decor. For some people, this predictability can be soothing and help them enjoy their vacation. For others, this "big-box style travel" can feel disappointing – as if they've never even left their own home.
Resort Style impacts Vacation Style
🟢 Pro: kids can stay busy all day with resort activities
🔴 Con: at an inclusive resort, you may family time.
Vacations are special times for families. For busy parents, vacation can be an opportunity to reconnect.
👨‍👧‍👧👨‍👦Through play, adventure, and seeing new things together, children and parents can renew bonds and grow their relationships. However, all-inclusive resorts may limit these opportunities.
At all-inclusive resorts, children are often shuttled away for their own kid-friendly daily itinerary through a child/teen-focused activity center.
For some families, this is a great setup, when kids return for dinner parents and children have lots to talk about. For other families, the services of an all-inclusive resort may detract from the bonds that could be strengthened through a good family vacation.
According to researchers, connecting with parents through travel- especially rhythms of an annual family tradition of summer vacations- can help kids grow resilience to challenges as an adult. 1
Once You've Paid, You are Committed
🟢 Pro: all of your needs will be catered to by the inclusive resort
🔴 Con: if you end up at a resort you hate, you'll be stuck.
Inclusive resorts are much more expensive than traditional lodging like hotels, hostels, and Airbnb's. Generally, these additional fees are worth it. The inclusive resort offers included meals, private beach access, premium services, and other amenities.
On the other hand, if you end up at an inclusive resort that you hate, you'll have prepaid for amenities you hate. (Ask me about the time I spent $700/night to stay at a resort where only very bad buffet-style meals were available! 🤢) After prepaying for all your meals and drinks, you may not have the budget left to rent a car or try new restaurants.
Once you've put in a deposit for an all-inclusive resort, you're committed to its facilities, food, and activities.
🔍 Learn to be a review detective: The worst all-inclusive resort I have ever stayed with had mostly glowing reviews on google and booking sites. (Why? Well, I'm guessing for the same reason that terrible chain restaurants stay open: some people just want big portions of familiar foods without much interest in quality) To get a more realistic perspective, sort by star-rating and read reviews ranging from 2-4 stars.
You'll Know the Cost up Front… Probably
🟢 Pro: you'll know all of your vacation expenses up front with one price
🔴 Con: some all-inclusive resorts may have hidden fees.
Despite the name "all-inclusive resort" many resorts have "premium options" for an additional fee.
Whether it's extra fees for top-shelf liquor, spa services, or even premium menu items, many all-inclusive resorts may have surprise fees. Hopefully, you'll be informed and aware before incurring these charges, but clarifying this with your hospitality staff can't hurt. Read more tips for saving money at a resort.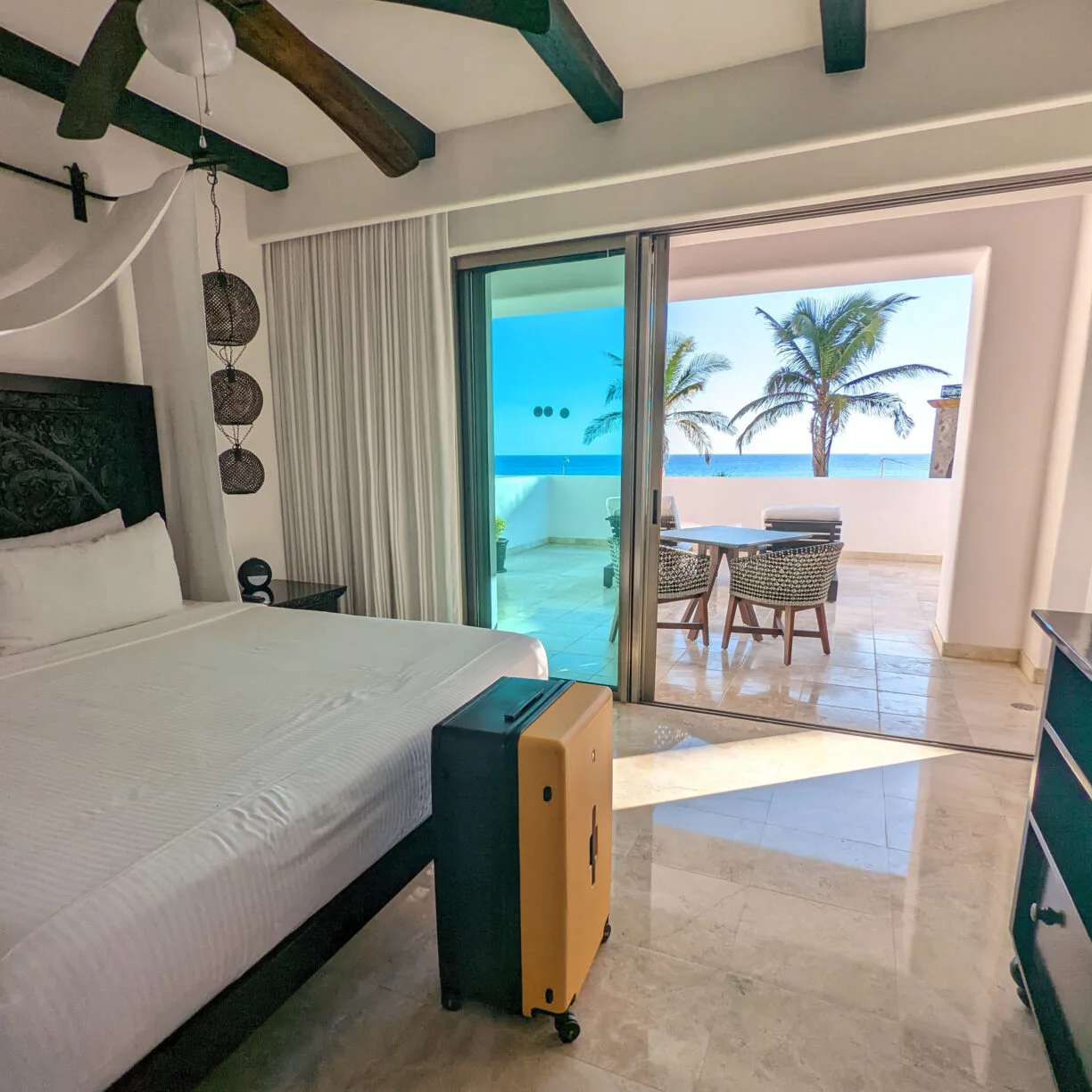 Packing for a Resort
🟢 Pro: you won't have to pack as much luggage since the resort will provide some vacation essentials.
🔴 Con: in using shared amenities you may not have what your body needs to enjoy your vacation.
For example, some inclusive resorts include free pool floats for use in their pool. However, if need a pool float for a heavier body, you may find yourself disappointed that you didn't bring your own.
While this is just one example, there are multiple areas where this may be the case when it comes to packing for an inclusive resort.
Appearance Matters
🟢 Pro: at an inclusive resort, everything is carefully manicured to look nice
🔴 Con: inclusive resorts, a dress code and other restrictions are not uncommon
Depending on the vibe of your inclusive resort, you may not have as many freedoms as you would if you were traveling independently.
For example, some resorts have a dress code, especially for resort restaurants. For those who prefer a more casual travel style, this may be an expensive inconvenience to shell out for.
You Know What You'll Get
🟢Pro: resort vacations are predictable
🔴 Con: Resorts provide an inauthentic experience of a destination.
I've never felt travel whiplash quite as strongly as I did when I went from a resort in Los Cabos, Mexico to a Day of the Dead Small Group Tour in Mexico City. Shifting from a culturally sanitized version of Mexico to the heart of a cultural festival was mind blowing. I promised, then, that I would never visit a resort without tacking on an extra day or two to my trip to explore beyond the resort district.
If you value the personal development that comes through travel, immersive cultural experiences are often a big part of that. Resorts- both inclusive and al la carte- may deprive guests of this benefit.
Guest Behavior
🟢 Pro: At a resort, you get to be yourself
🔴 Con: Some people are big jerks, especially after day drinking
My personal experience of staying at many inclusive and non-inclusive resorts, is that inclusive resorts tend to have more issues with guest behavior. Belligerent drunkenness and indecent exposure happen every day at inclusive resorts. Largely, this is because people feel a need to over-indulge to "get their money's worth." This doesn't happen as often at noninclusive resorts.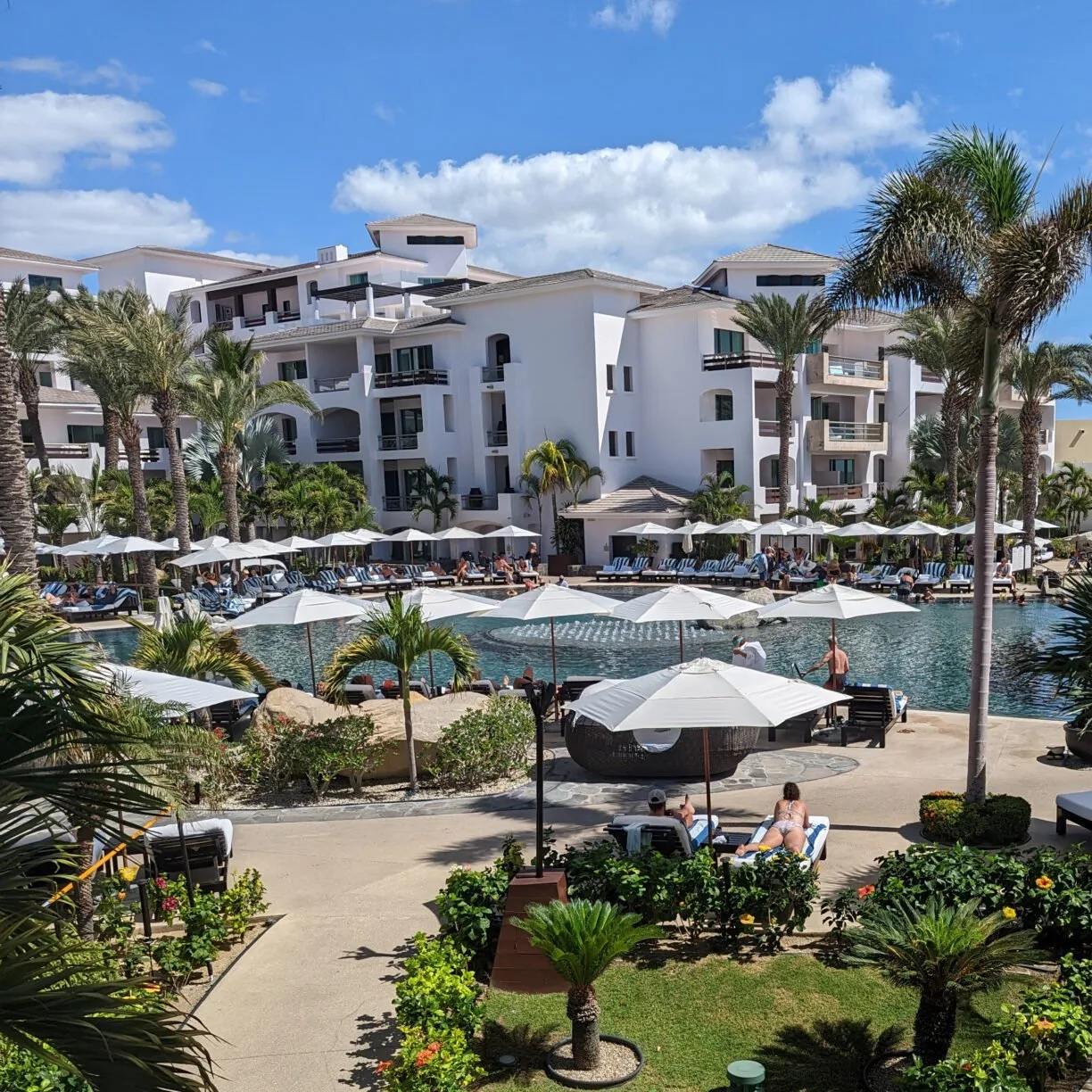 Final thoughts on the pros and cons of booking an inclusive resort for your next vacation
All-inclusive resorts offer a premium service to both individuals and families. They offer a curated, high-quality vacation with none of the stress of planning!
With these pros and cons of staying in an all-inclusive resort, you'll be better prepared to make a decision about whether an all-inclusive resort is right for you.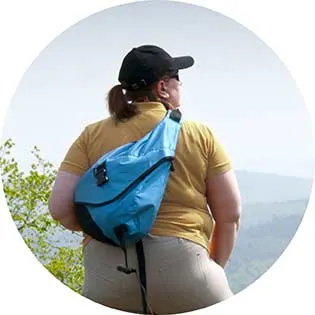 Lynli Roman's unique approach to travel is informed by decades of experience on the road with a traveling family and, later, years spent as a solo international traveler. When she's not writing about Seattle from her Pike Place Market apartment, Lynli writes on-location while conducting hands-on research in each destination she covers. Lynli's writing has been featured by MSN, ABC Money, Buzzfeed, and Huffington Post. She is passionate about sharing information that makes travel more accessible for all bodies.
Sources