A 40th birthday is a major life milestone and gathering ideas for how to celebrate it is half the fun! Many people choose to take a birthday trip for their 40th birthday.
Whether it's an active adventure or a do-nothing retreat, I think a 40th birthday is best celebrated on the road.
In this article, I share both from my perspective as a recently turned 40-year-old, and from my professional perspective on how to celebrate your 40th on the road, like I did. You'll learn: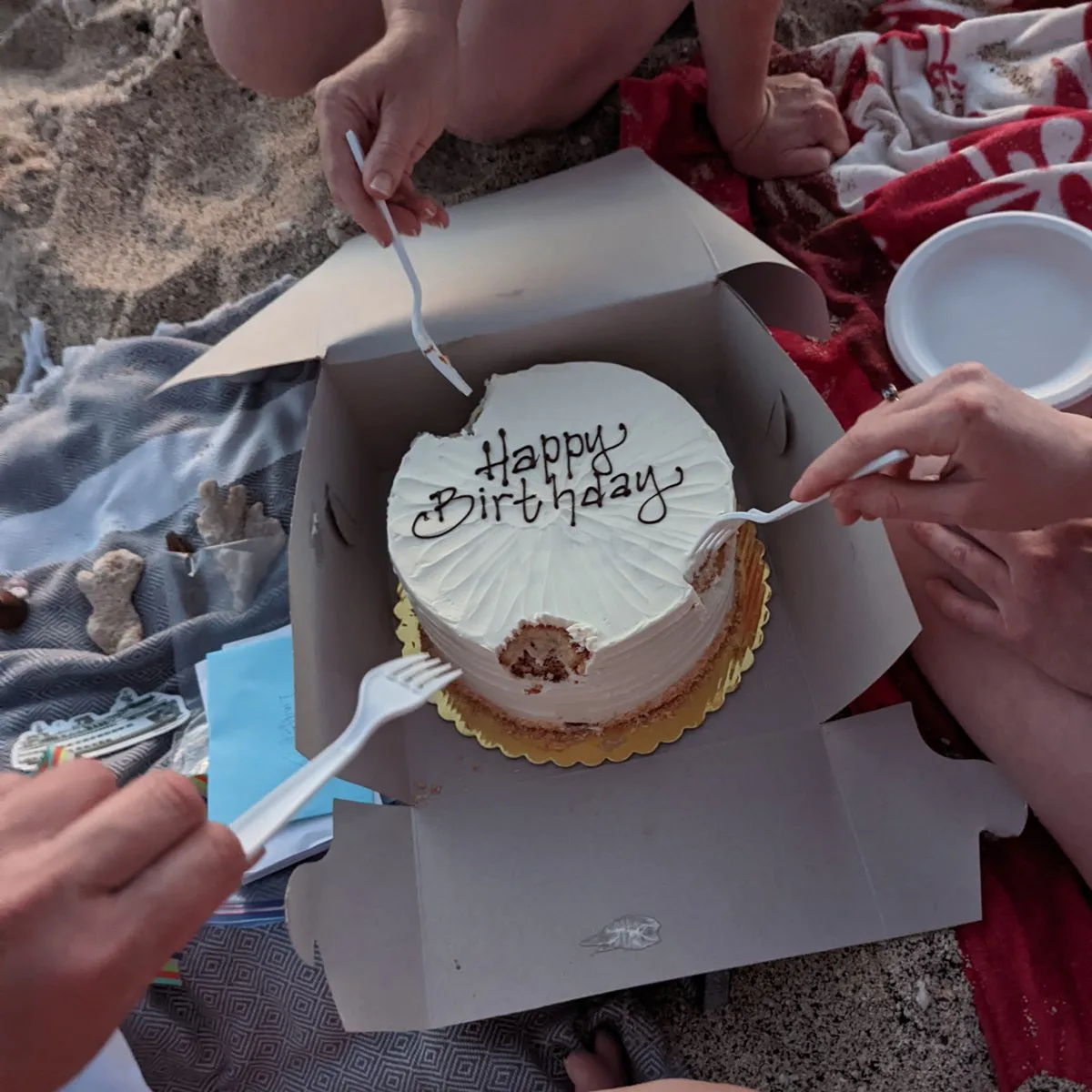 My Experience of Turning 40 on a Birthday Trip
I celebrated my 39th birthday in a social bubble in late 2020. After that, I knew that my 40th birthday had to be really special. Not only had I survived to 40, and gained the wisdom and life experience that comes to anyone lucky enough to live for decades, I'd survived 2020!
That, alone, was something to celebrate. So, I began thinking about ideas for a 40th birthday trip.
How I choose the destination for my 40th birthday trip
To choose the best place for my big birthday trip, I considered a few things:
Destinations I had enjoyed in the past, and whether I would want to revisit them.
Places I have wanted to visit for a long time, and if it would feel good to celebrate in a new place
Then, I considered the style of vacation I wanted (for example, days filled with rest versus days filled with exploration and adventure)
Finally, I thought about who I wanted to celebrate my 40th birthday with. And, since some locations would be harder for my friends to get to, I thought about accessibility and whether I could realistically get my friends to the destination.
Using these data points, I ultimately chose the Big Island of Hawaii as the destination for my 40th birthday trip. It was perfect for my birthday- but wouldn't be for everyone. While you'll learn many ideas for birthday travel in this article, keep in mind that the answers to these questions will be different for you than they are for others.
There's no one "right" place to spend your big day. Instead of worrying about picking the right place to go, focus on how you want to feel on the big day, and choose based on that.
For me, the east side of the big island in Hawaii was the perfect combination of rest and adventure for my travel style. It was far enough from the Kailua-Kona resorts that it felt like an adventure, but not so far that it felt more like work than a vacation. Hilo, Hawaii (and with it, Hawaii Volcanoes National Park and Coconut Island) was the perfect travel destination for celebrating my birthday in the right way for me.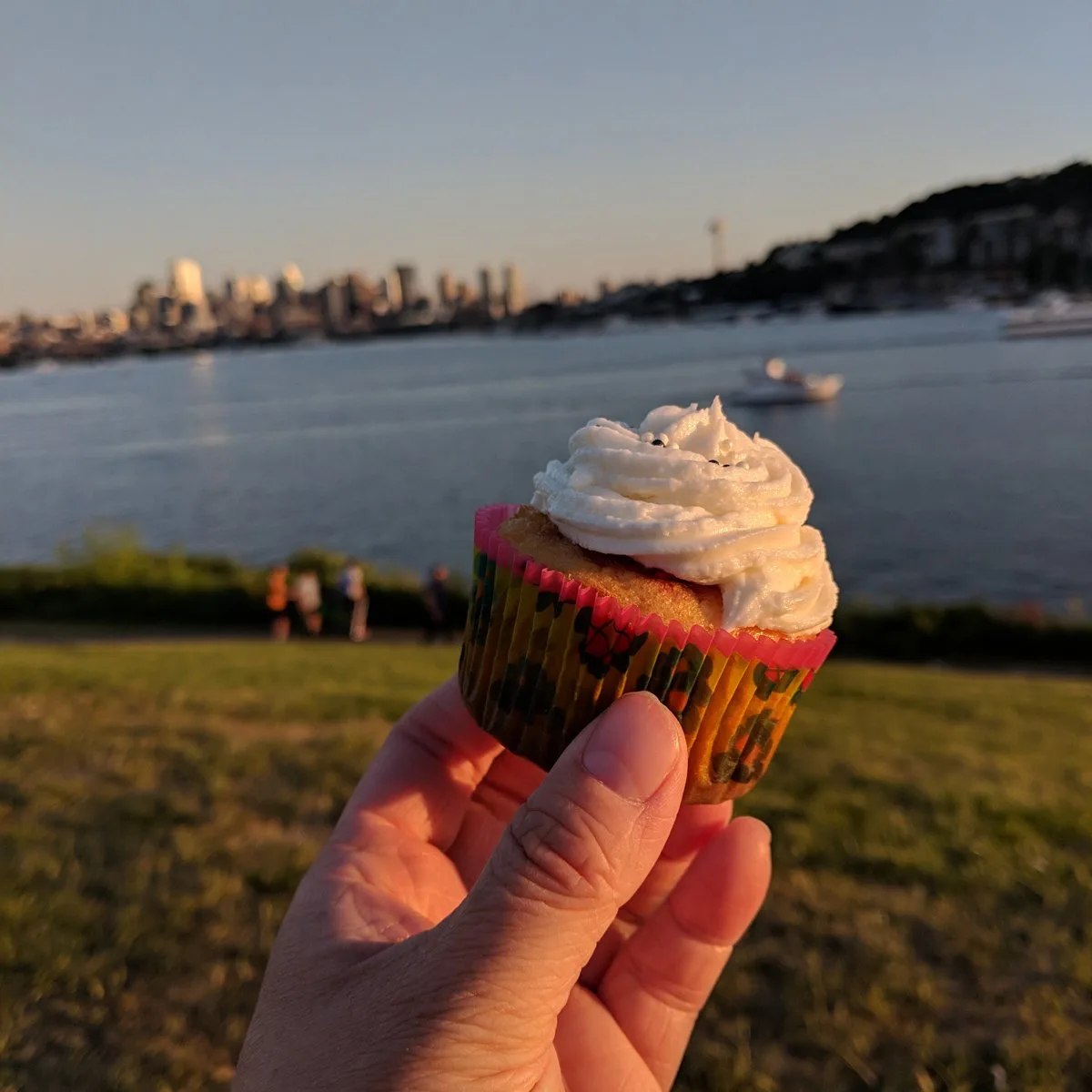 What it means to turn 40
Letting ourselves daydream about ideas for 40th birthday trips isn't wasted time! Even if we don't go, practicing the imagination to dream is good for us!
Why a Birthday Trip is Actually Good for Us
1. Dreaming of Travel invites us to Enter Middle Age with Imagination
Even if our trip doesn't work out, and we end up marking our birthday with a quiet dinner in a local restaurant, dreaming of 40th birthday trip ideas is not a waste of time. Why? Because imagination matters– especially as we enter midlife.
Imagination matters- especially as we enter midlife.
See, according to researchers, 1 2 passing this milestone of middle age isn't just about marking the time that is passed. Turning 40 is a developmental stage where we take inventory of the life we have lived and make decisions about the second half of our life. I was surprised to experience this myself. Starting with when I began to imagine 40th birthday trip ideas all the way through the return from my trip, I processed the meaning of that important birthday.
Letting ourselves dream of rest, adventure, or new experiences all help train our brain to trust that the years ahead of us are not years of winding down, but years that hold growth, opportunity, and an increased capacity to appreciate the world around us.
In other words, 40th birthday travel isn't just fun to plan, it can set us up for staying active, engaged, and excited about new experiences in the later half of our lives – all experiences that, according to researchers, in prove health and well-being and for older adults. 3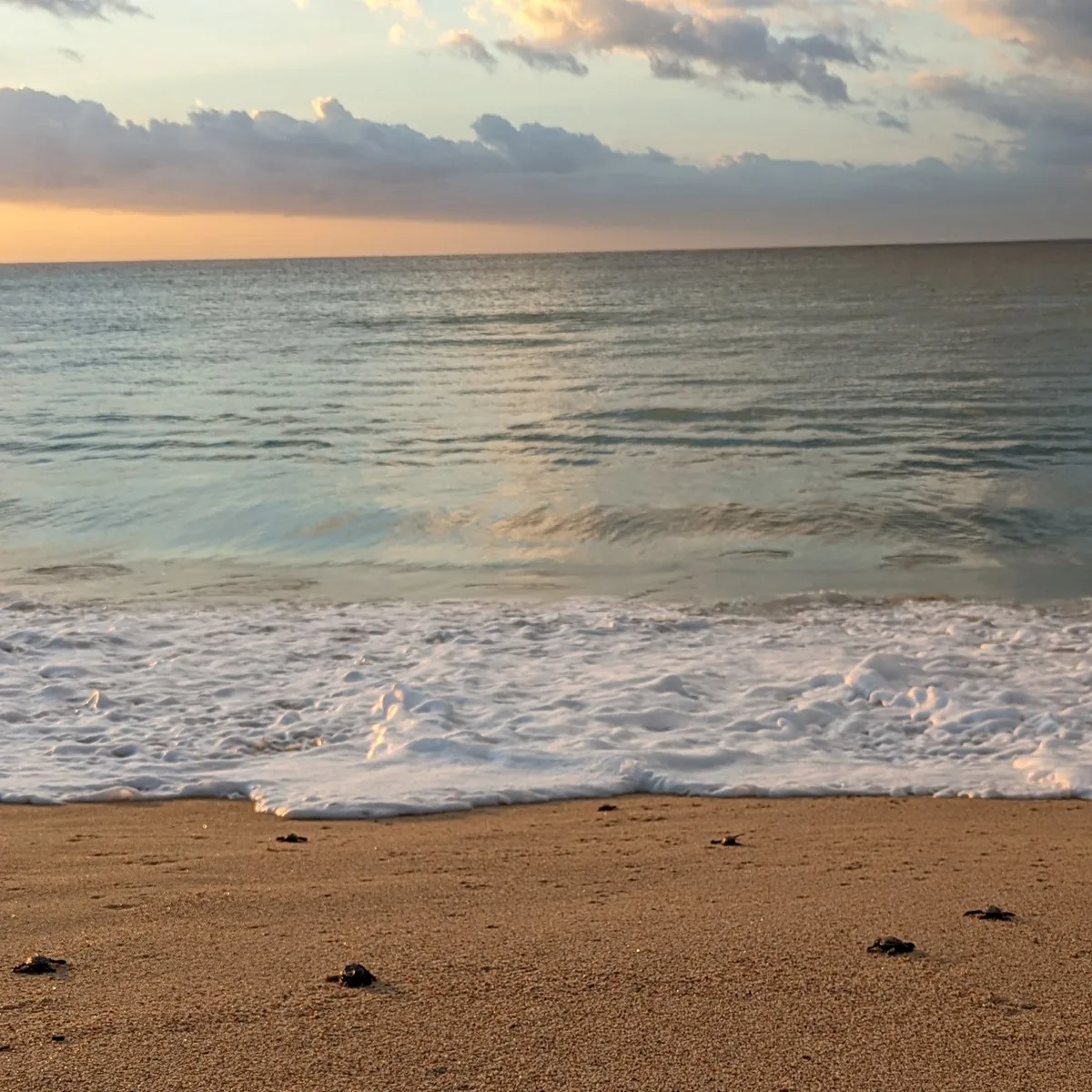 2. Going on a Birthday Trip can Get us out of a Rut
By 40, we know who we are. We know what we are about:
we know what we do professionally,
we know what matters to us,
we know what our hobbies and interests are,
and we generally have a pretty good sense of how we function in relationships.
The thing is, none of those are static. We are capable of deep change throughout a lifetime. But… If we stay in the same place we've always stayed, doing the same thing we've always done, with the same people we always do things with – we have few opportunities to change.
An adventurous 40th birthday trip can be a big "f-you" to the expectations you met because you were pressured to, the assumed roles you were handed, and the routine you adopted by necessity. You might not come back with a new perspective, but birthday travel can give us the space to re-assess.
Travel can open our eyes to new experiences and even ways of being in the world. A visit to a beach might introduce us to deep rest, meaningful community connections, and beauty in a way that might shape our years after 40. Alternately, a 40th birthday spent getting lost in the art museums of Florence Italy might leave us inspired to lean into our creative life in middle age.
There's no one "right" place to spend your big day. Instead of worrying about picking the right place to go, focus on how you want to feel on the big day, and choose based on that.
How traveling as a 40-year-old is different:
The beautiful thing about traveling for a 40th birthday is that you bring wisdom and experience to your itinerary. While twenty-somethings and people celebrating a 30th birthday often choose destinations or trip-types based on a 💰 tighter budget, 🍹 nightlife-focused agenda, and 📷 status-boosting destinations, as a 40-year-old you get to travel as yourself, for yourself. Here's three categories where travel past 40 is better than traveling when young.
As a 40-year-old, you get to travel as yourself, for yourself.
40-year-olds Know it's not About Likes ❤️👍🏻
When I went to the Atacama desert, San Pedro de Atacama was the hot new spot for Instagram influencers. A year or two later, it was Bali. Guess what. Both those destinations suck when they're filled with wannabe travel influencers.
The nice thing about choosing a destination for a 40th birthday trip is that, hopefully, by this point, you know it's not about likes.
By 40, we know it's more important to choose a destination that we will deeply enjoy than one that will get a few extra hearts on social media.
40-year-olds know it's about the experience
By 40, most travelers have matured into an appreciation for the experiences that travel brings. Younger travelers often spend hours upon hours in ordinary bars and clubs when they're in an international destination By 40, though, you're probably seeking a richer travel experience.
40th birthday travel is amazing because you can choose the kind of experience that you want to have. Maybe you want to celebrate the milestone birthday on the trail in Peru, a painting class in Bucharest, or in a cultural immersion experience in Mexico. You can!
Personally, for my 40th birthday trip to Hawaii, my birthday crew and I marked the day by taking a lei-making class from a Hawaiian native, bodysurfing in the ocean, and eating cake on the beach! It was my version of a perfect day.
40-year-olds Know it's Better to Travel Alone than with Miserable Company.
By 40, most of us have tallied up at least one terrible travel experience. There's nothing worse than being trapped in a van, tour bus, or – god forbid – a hotel room with someone absolutely miserable to travel with. Heck, maybe we've had an experience or two, due to extreme circumstances, where we were the ones who were miserable to travel with!
The nice thing about middle age and celebrating that milestone birthday is that it's easier to appreciate the fact that it's better to be alone than in bad company.
🛀🏻 If you can't snag a friend, sister/brother, husband/wife, platonic life partner, or fling who can take time off to travel with you, go solo! I promise it's fun, and there are many benefits to traveling solo.
Ideas for 40th Birthday Trip Types
Planning a birthday group trip with friends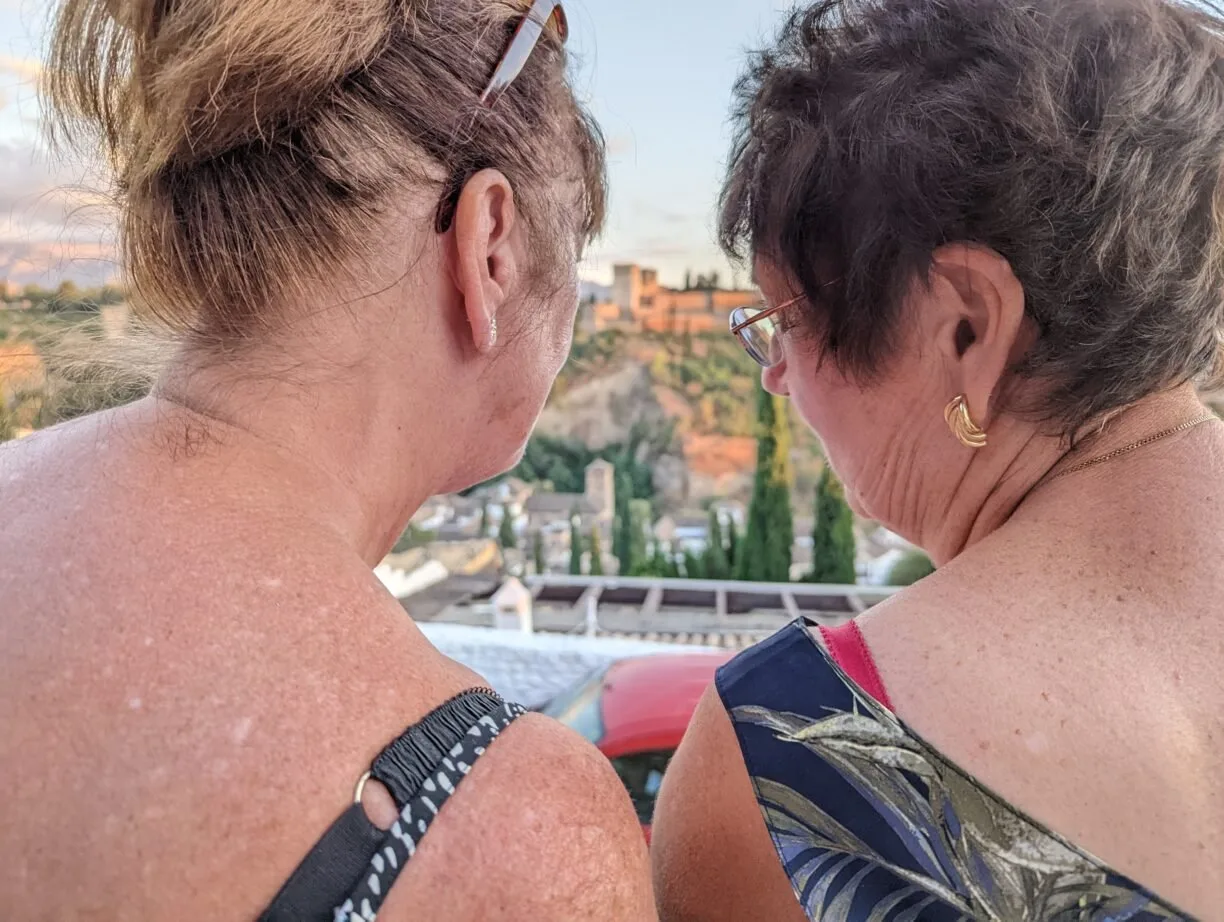 Group trips are a fantastic way to have a birthday party on the road. Gathering 1, 2, or a dozen of your closest friends, neighbors, college roommates, former bridesmaids, siblings, inlaws or coworkers, can be a fun (and usually a little chaotic) way to mark the big celebration.
🙋🏽‍♂️🙋‍♀️🙋🏿‍♂️🙋🏻‍♀️ Pro tip for group travel: group trips can be a nightmare to plan – getting everyone to show up for a group trip is a challenge to say the least. One easy hack to get around the hassle of planning a trip for a group is to book your trip through a small group tour company..
Small group tour companies, like Intrepid or G adventures to name two industry leaders, focus on incredible trips for groups of 8 to 15 people. If you gather a small group you can join one of their tours.
If your group is 6 to 15 people, you may be able to book one of these small group itineraries exclusively for your group. These companies have access to exotic destinations, expert guides, and exclusive cultural experiences that the average travel agent simply doesn't have access to book.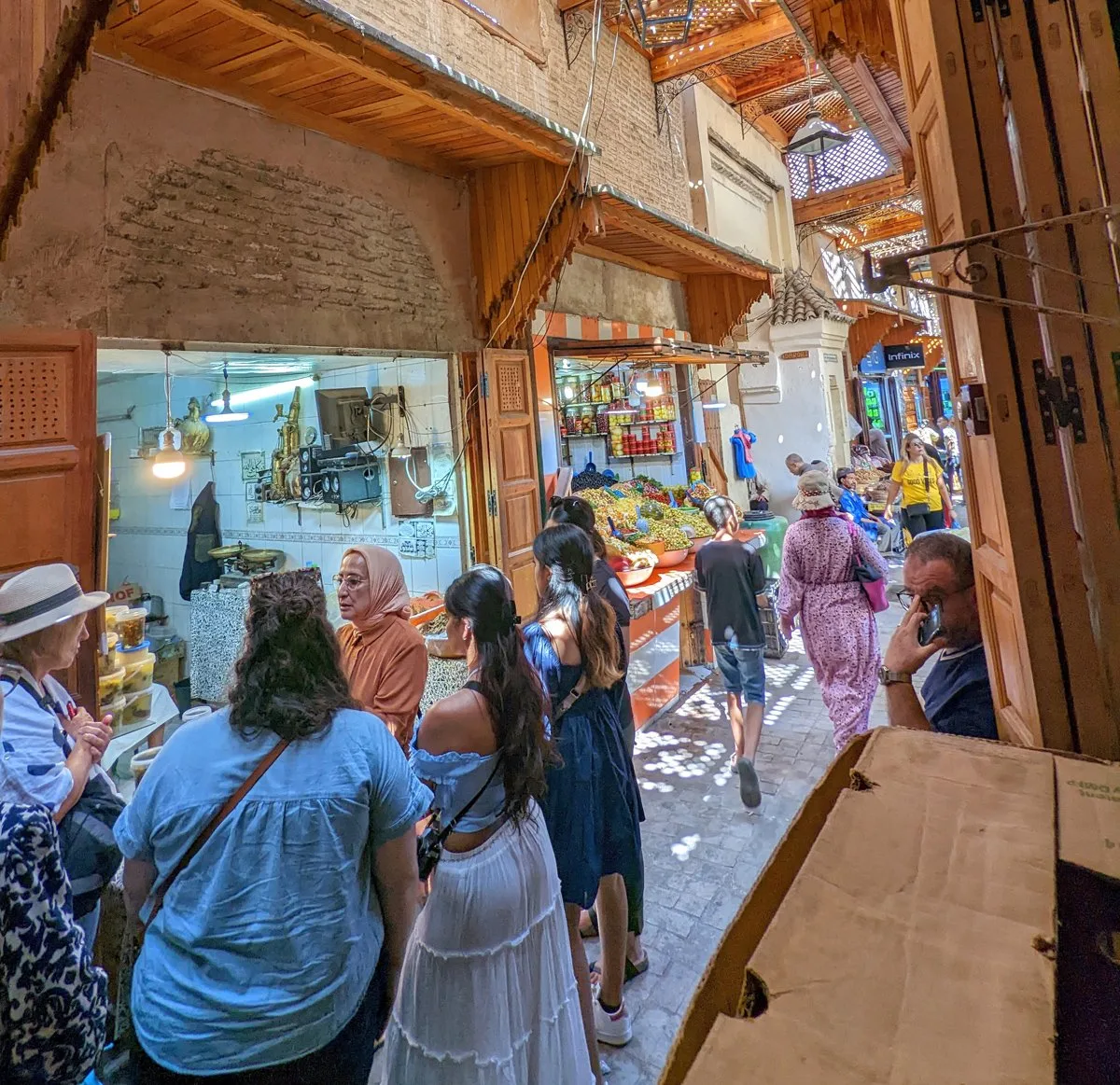 Going Solo
Sometimes you have to make your own birthday magic, and a solo trip can be a unique way to explore the world. Travel alone also provides the space to do some internal exploration- something that many travelers entering middle age especially appreciate.
Read more about my crowdsourced research on the best destinations for first-time solo travelers.
Booking 40th Birthday Trips for Loves Ones
As I researched this topic, I was surprised to find that when people are learning about 40th birthday trips they tend to search by gender. For example, people look for ideas for the best destinations for men celebrating a birthday versus women.
In reality, humans are all pretty similar when it comes to the kind of travel destinations we most enjoy – we all like a little bit of rest and a little bit of adventure. The differences don't vary so much between men and women as they do between people who are adventure seekers versus adventure avoidant.
For example, if your husband is always taking the lead to try new restaurants and seems to develop a few new hobbies every year, it's a good indication that a surprise 40th birthday trip to somewhere he's never been before would be a smash hit.
On the other hand, if your partner really loves her comfort zone and doesn't feel the need to explore much beyond her normal routine, it's a clue! The birthday trip she might enjoy most would be a trip to somewhere she is already been and remembers fondly.
Memory can be an excellent predictor of the best idea for a 40th birthday trip. When we remember a place fondly, returning to it feels familiar, safe, and deeply anticipated. (In fact, this is one of my best tips for family vacations with less stress)
Last Tip for Choosing a Destination
A final thing to consider as you choose between the many 40th birthday trip ideas is to think about how you want to spend your time.
Do you want to move your body a lot?
Do you want to explore a new city?
Or do you want to be completely sacked out on a cabana listening to the waves?
If you're traveling with a friend that you don't get to see very often or a sister, for example, who lives on the other side of the country, consider planning a trip with more face-to-face time.
Finally, 23 Examples of Great 40th Birthday Trip Destination:
Seattle & Pacific Northwest USA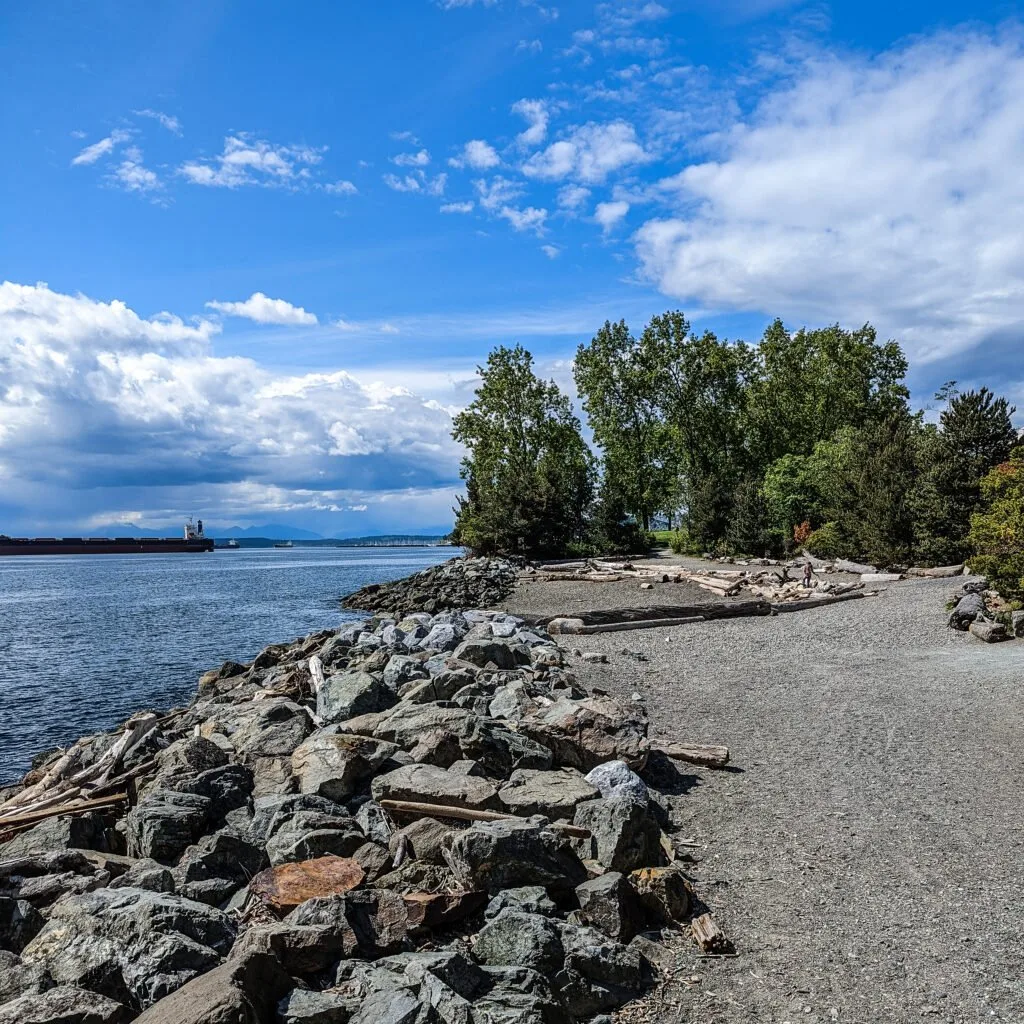 For those who would like to remain in the US, Seattle is an excellent destination for birthday travel. With an outstanding food scene in both the street food and fine dining genres, Seattle can tickle just about any itch. From spending your big day digging for quartz crystals in the Cascade Mountains, spotting gnomes in the communal art project in Maple Valley, or just taking a ferry ride to Bainbridge Island or Lopez Island, Seattle and the greater Pacific Northwest area are virtually a limitless palette to create a 40th birthday trip perfect for any unique traveler.
Ideas for specific destinations in and around Seattle that are perfect for each traveler type:
Patagonia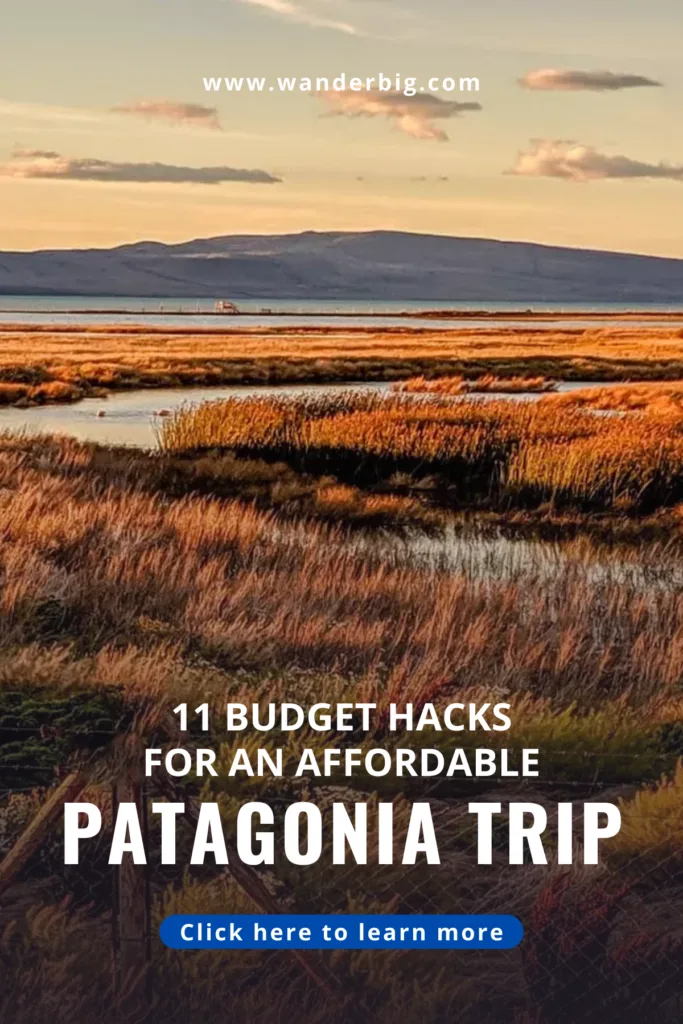 Patagonia is another destination that is almost infinitely customizable. From luxury hospidj's to cozy urban boutique hotels, Southern Chile and Argentina are one of those destinations that blends wow factor with fun and affordability. And despite popular belief, there are lots of things to do in Patagonia that aren't hiking and ways to visit Patagonia on a budget.
Ideas for specific destinations in Patagonia that are perfect for a birthday for each traveler type:
🏙️ For City Explorers:
Exploring the neighborhoods of Santiago, Chile, and trying various foods in South America.
🛶 For Adventure Seekers:
Heading to Torres del Paine for the epic hiking experience of a lifetime.
🏔️ For Rest-seekers:
Head south to Puerto Natales, Chile, the gateway to Torres del Paine. Instead of adventuring into the wilderness, nest at the luxurious Patagonian resort Hotel Altiplanico. From there, enjoy day trips into the national park while warming up in an iceberg-facing hot tub in the evening.
Visiting ancestral homelands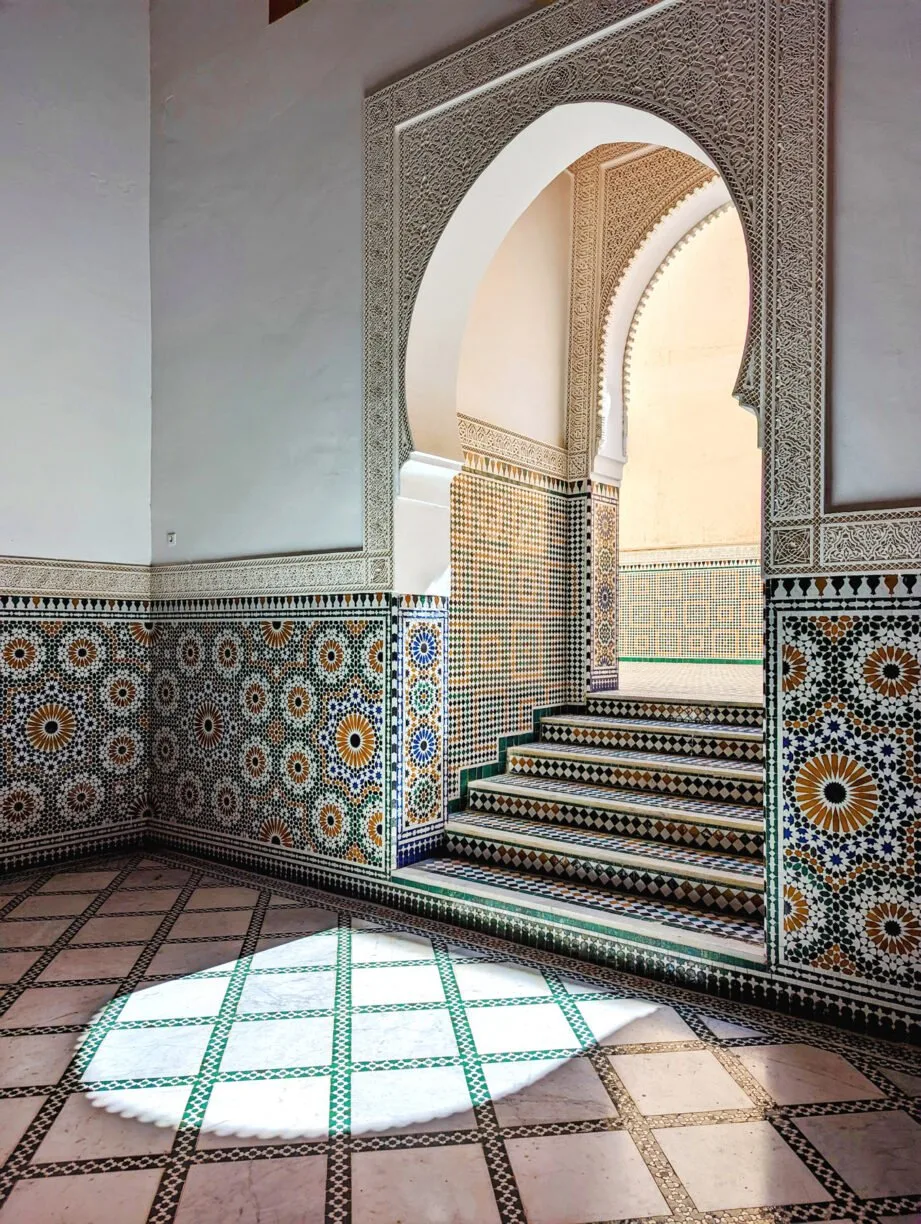 By 40, most of us have a pretty good sense of who we are, and where we came from. These days, most of us even know our genetic lineage!
What many of us don't know, is what it's really like in the cities, towns, and villages where our grandparents, great-grandparents, and great great great great great relatives made their lives. For some people on the journey through middle life, visiting these places can grow a greater sense of identity and place – perfect for ushering in a new phase of life.
Creative ideas for visiting an ancestral homeland for a birthday trip
🧳🧬 For Explorers:
Pack light and set off in pursuit of your family story. Start at the last-known destination of your ancestor. Ask locals, visit local record-keeping facilities, and dig until you find the next step of your journey.
🥾 For Adventure Seekers:
Arrange to join a group tour that will allow you to hike, bike, or adventure your way through the country your ancestors came from.
🧬 For Comfort-Seeking Travelers:
Contact a local genealogy society or even a library in the area and ask about a guide or even a host! With some leg work in advance, you may be able to arrange a local connection – perhaps even distant family – to welcome you to the destination.
Hawaii, the Caribbean, or other island destination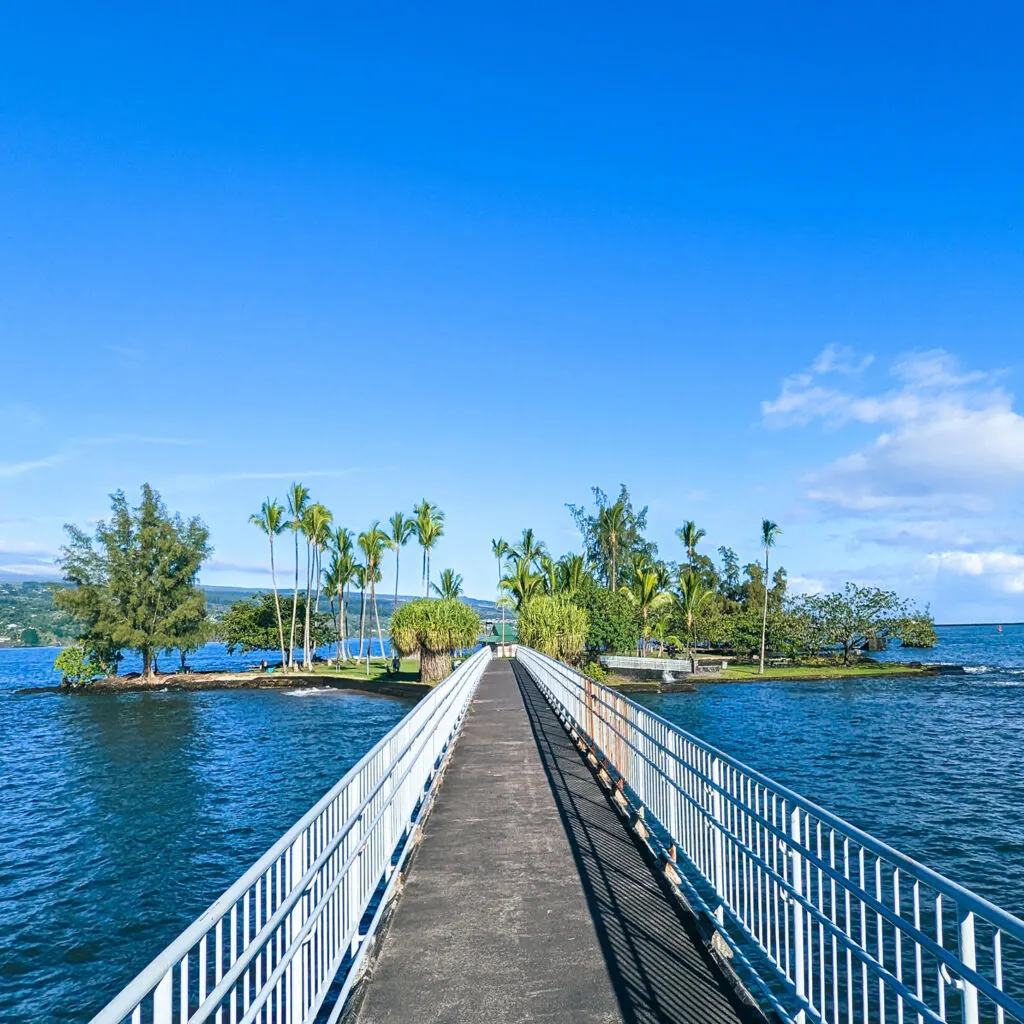 Beach resorts are popular destinations for travelers celebrating a birthday – this was what I chose for my own 40th birthday trip! However, they're not for everyone. And personally, I find beach vacations to be the hardest to enjoy while solo.
Specific ideas for enjoying an Island birthday getaway:
🏙️ For City Explorers:
Most islands with a population large enough to support tourism have a thriving urban center. It's easy to take in theater performances, museums, and cultural experiences within a stone's throw of a beach!
🛶 For Adventure Seekers:
Before your trip, research SCUBA training classes, kayak tours, surfing lessons, or other activities you might enjoy. 40 is an excellent age to experiment with new hobbies.
🌅 For Rest-seeker:
In any island destination, you'll find no shortage of resorts. Resorts can be an incredible way to really lean into rest during a birthday trip- but all-inclusive resorts aren't right for everyone. There are 4 hacks to make al la carte resorts much cheaper than inclusive ones.
Final thoughts on 40th birthday travel
Where ever you choose to go for your 40th birthday (or even if you choose to stay at home), entering middle age is itself a journey. For ideas geared towards older adults, check out Nicole's guide to 60th Birthday trip ideas in the USA.
It's an opportunity to take inventory of where we've been, and who we've become. If we let it, celebrating a 40th birthday well can usher us into a season of life filled with more authenticity, adventure, and wisdom. From one traveler to another, I hope that travel will be part of how you mark this milestone for yourself.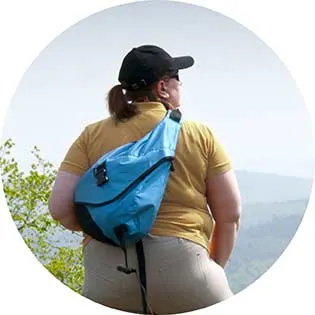 Lynli Roman's unique approach to travel is informed by decades of experience on the road with a traveling family and, later, years spent as a solo international traveler. When she's not writing about Seattle from her Pike Place Market apartment, Lynli writes on-location while conducting hands-on research in each destination she covers. Lynli's writing has been featured by MSN, ABC Money, Buzzfeed, and Huffington Post. She is passionate about sharing information that makes travel more accessible for all bodies.
Sources
Bardwick, J. M. (1978). Middle age and a sense of future. Merrill-Palmer Quarterly of Behavior and Development, 24(2), 129-138. [↩]
Becker, D. (2006). Therapy for the middle-aged: The relevance of existential issues. American Journal of Psychotherapy, 60(1), 87-99. [↩]
Li, S., Hagan, K., Grodstein, F., & VanderWeele, T.J. (2018). Social integration and healthy aging among U.S. women. Preventive Medicine Reports, 9(1): 144-148. doi:10.1016/j.pmedr.2018.01.013. [↩]