So you've read my tips on how to decide between solo or group travel. You've chosen a destination for your next trip and booked your first international group travel adventure. Now what?
While waiting for your departure date, learn about what you can expect from group travel for young and middle-aged adults.
Preparing for a Group Tour: Beyond Packing lists
If you're anything like me, making a packing list is half the fun of planning a trip. But preparing ourselves for group travel means more than just amassing supplies for the journey. Having fun on a group tour means preparing yourself to be in a relationship- if only for a while – with people who could be very different from you.
There might be strong personalities, sensitive souls, and a too-loud-laugher who gets under your skin. Preparing in advance for all the challenges of group travel can help you bond with and enjoy your fellow travelers.
When I signed up for my first group tour, I had no idea what to expect. I had done plenty of research before my trip, and I even joined a Facebook group created for my tour, but I was still a little confused about what to expect from group travel as an adult.
Would it be like a boring high school field trip or a college spring break free for all? Would I be trapped in a giant bus like a senior center tour to Branson, or would I find like-minded adults to explore a new culture with?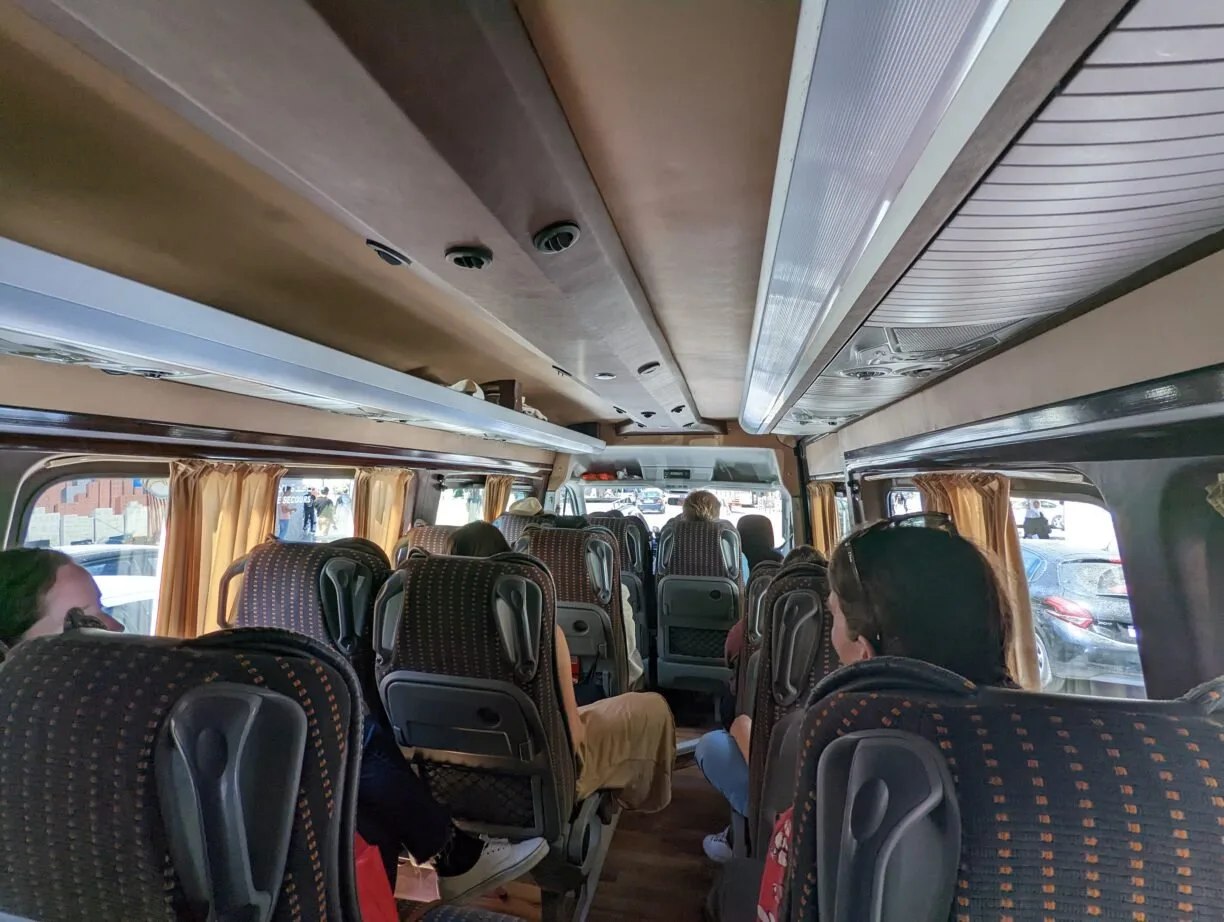 While I can't say for sure what your experience with group travel will be (that depends on luck, budget, and the unique individuals who arrive at your muster point), here are a few predictable things you can expect from adult group travel in 2023:
Things to Expect from Adult Group Travel
Expect the opportunity to connect with others on your Trip
You'll have more fun on your trip if you show up with authenticity. Don't be the girl who brags constantly or the guy who holds up the entire group so you can get the perfect photo for your social media. Instead, focus on being present to the place and people you are with (it's key to mindful travel).
💡 Take some interpersonal risks: If you've struggled to be honest about some aspect of your identity back home with friends and family, consider choosing to be open about it on your tour. Not only will it give you a chance to connect authentically with other travelers, but it's a low-risk way to experiment with your social identity. If it doesn't feel like "you," it's ok! You'll likely never see your fellow travelers again.
On the flip side: The reality is that you may not make deep friendships on your group trip. Sometimes a group doesn't click, and that's ok. Focus on finding ways to enjoy the moment with the people you're with (and be glad you aren't stuck with them forever!)
Expect some but not all meals to be included
Meals are frequently included in the overall cost of your tour. Breakfast is usually included, but lunch often is not. An inclusive breakfast means you can refuel before a day of exploring and adventuring! Dinner is another meal that is frequently included. Typically, you'll dine out with your group at a restaurant picked for its cuisine or authenticity! However, when it comes to lunch, you're usually on your own.
Expect to Handle your Own Bags (Sometimes)
I've been on group tours where certain participants felt free to pack a mountain of luggage with the assumption that someone else would handle it the entire time. While your group tour leaders and drivers will help you manage your luggage and make sure it gets from one point to another along your multi-day tour, usually, you are responsible for getting your own luggage to and from the vehicle to your room.
Beware: If you overpack, it probably won't be someone else lugging your suitcases up century-old stairs in a heritage guesthouse!
Expect to tip on group tours
Tipping expectations are something you'll want to know before you leave on your group tour. Some tours (especially those billed as "budget-friendly" by group tour companies like G Adventures and Intrepid) do not have tips included, and you will be expected to tip when appropriate. Other tours, especially "comfort" level tours often include gratuity in the tour price – just one more way that they make going on an organized group tour less stress than planning your own travel.
Expect to Stay on a Schedule and Respect it.
This is extremely important! Group travel is basically a contract: you're agreeing to travel with other people and go to the same places at the same times together– if you show up late or lose track of time, you're breaking a contract you made with your group.
In most group travel tours, you will spend each day in a new city with your tour manager and tour group. Your tour manager will specify a time for you to be awake, ready, and waiting in the lobby to depart for the day's activities. The group will not wait for you if you arrive late.
If you sleep in, you'll be responsible for figuring out how to get to the group's first activity of the day on your own. This can be especially difficult if you're visiting a new city – so make sure you set plenty of alarms the night before or agree with another traveler to make sure each other is awake!
Expect to follow group rules
Of course, you should also expect to be respectful of your fellow travelers and follow the tour guide's instructions. This means being on time for activities, not wandering off on your own, and being considerate of others. By following these expectations, you can ensure that you (and everyone in your tour group) will have a great time traveling with a group tour.
Four tips for making the most of group travel as an adult
Group travel is a very different experience than solo travel. When traveling with a group, you'll encounter a very different set of challenges than you would if you were traveling alone. While you'll have the company of others and the expertise of a local guide, you will also have to deal with challenging personalities, schedules that may not be ideal for you, and perhaps even personality clashes within your group.
In addition to setting expectations, here are a few tips to help you thrive as you adapt to traveling with a tour group:
Make the most of your self-care time
For me, the lack of solo time was one of the things I disliked about highly scheduled group tours. Sure, on longer trips, you have more time to explore and do your own thing. But, most of the time, you have to return by a certain time to attend group events and things you've pre-paid for.
You'll have very few breaks for downtime or solo adventures. While some travelers will use this time to catch up on sleep, If there's something you've been wanting to see, make it a priority one of these days. You can even wake up before the rest of your group and go first thing in the morning. Spending as much time getting out, exploring the city, and checking off those bucket list items as possible will ensure that you make the most of your time on an adult group tour.
Get plenty of spending money
Be sure to review what is included and excluded for your tour. The inclusions and 'extras' listed on the group travel website or in one of their booklets are not the final word – there will always be unexpected expenses.
Travel is always a bit of luck and willingness to splurge- it's best to budget about 15-20% more than the cost of the trip to spend on extra food or drinks, excursions, or souvenirs. Of that 15-20%, keep the equivalent of USD $50-100 in local currency in your wallet.
💡 As with any trip, it's a good idea to discreetly have a couple $20 USD bills zipped into your suitcase liner. Even in a foreign country, United States currency has buying power. If you find yourself in an emergency situation, and low on local currency, taxi drivers and others will often accept US bills.
Set and maintain your personal boundaries
If there's one thing all the group tour operators that cater to individuals in their 20s, 30s, and even 40s have in common is that there's often a lot of drinking. I find that this generally shifts as the demographic changes. While twenty-something partiers tend to book the budget tours to well-known party destinations, as the tours scale-up in comfort, culture, and luxury they also tend to attract an older demographic (which may still enjoy a lot of liquor during the trip, but is less likely to have nightlife-focused travelers).
Stay true to yourself. You can have a great time and bond with your group whether you drink alcohol or not. Your tour group will be made up of a diverse group of people. Some will start drinking every day at breakfast, while others will choose not to drink at all.
Once you've settled in and started mingling with the people in your group, you'll notice who you connect with the most, who you have more in common with, and with whom you'll have a more enjoyable time! Pay attention to what your gut is telling you. Don't get caught up in the trap of 'trying to fit in.' this is not high school. You're with a group of adults who, like you, want to have an amazing and memorable time.
Expect personality clashes and differences of opinions
While, again, I find that this tends to be truer for groups of younger travelers, there's always going to be tension between certain members of your tour group.
A great tour guide will have the ability to unite the group despite very different personalities- and hopefully if you are traveling with a reputable tour group, a great tour guide is exactly what you'll have. Thrown together in a group of people from all over the world, with varying ages and personalities, there will undoubtedly be clashes. You may be traveling in a group, meeting new people and making new friends, but it is still your trip. So don't let anyone force you to get caught up in drama that you aren't interested in. You can always catch up with your new friends later if you do your own thing!
On their intrepid adventure, everyone has a unique experience. Whether you're a big party person or prefer to spend your free time exploring museums, the point of this awesome company is to give you the freedom to do so.
Group tours for adults are a good option for people who are new to traveling, who don't want the hassle of planning their own trip, or who want to travel with the security of a group. Small group travel for adults is a great way to meet new people if you're traveling alone (you can even connect to the group for only part of your trip) and it can be a safe way to visit, as a female solo traveler, a destination that you wouldn't be safe to visit alone.
If you're thinking about trying small group travel for adults, give it a go! There are trip options ranging from just a few days and a few hundred dollars to extravagant luxury vacations. The lower end of the price range makes it easy to try out a short trip before committing to a longer small group trip.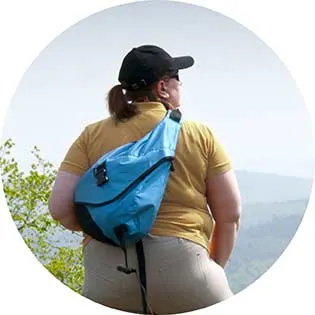 Lynli Roman's unique approach to travel is informed by decades of experience on the road with a traveling family and, later, years spent as a solo international traveler. When she's not writing about Seattle from her Pike Place Market apartment, Lynli writes on-location while conducting hands-on research in each destination she covers. Lynli's writing has been featured by MSN, ABC Money, Buzzfeed, and Huffington Post. She is passionate about sharing information that makes travel more accessible for all bodies.