Traveling for your birthday is a special kind of travel. It's unlike any kind of other travel because it has a unique spark of excitement. You're marking the passage of a year of your life, but a birthday spent traveling is unlike any other birthday – it's different because you are on an adventure.
I believe that birthday travel is one of the best kinds of travel and one of the best kinds of birthdays.
In this article, I'll share with you my tips for making sure that your birthday travel – whether it's an epic solo adventure or gathering up your whole gang for a weekend visiting a place you love – is a memorable, enjoyable birthday trip that you'll remember fondly for years.
How to Make Birthday travel really Special
It doesn't surprise me that people love to travel on their birthdays. Birthdays mark for us the passing of the year. That reality can bring up a lot of different feelings for different individuals, but one way to make a challenging birthday easier to enjoy is by spending it traveling.
Travel naturally gets our brains excited about new and novel experiences. Travel gets us out of our comfort zone, where any number of possibilities are imaginable. To most brains, that's really exciting and pleasurable experience.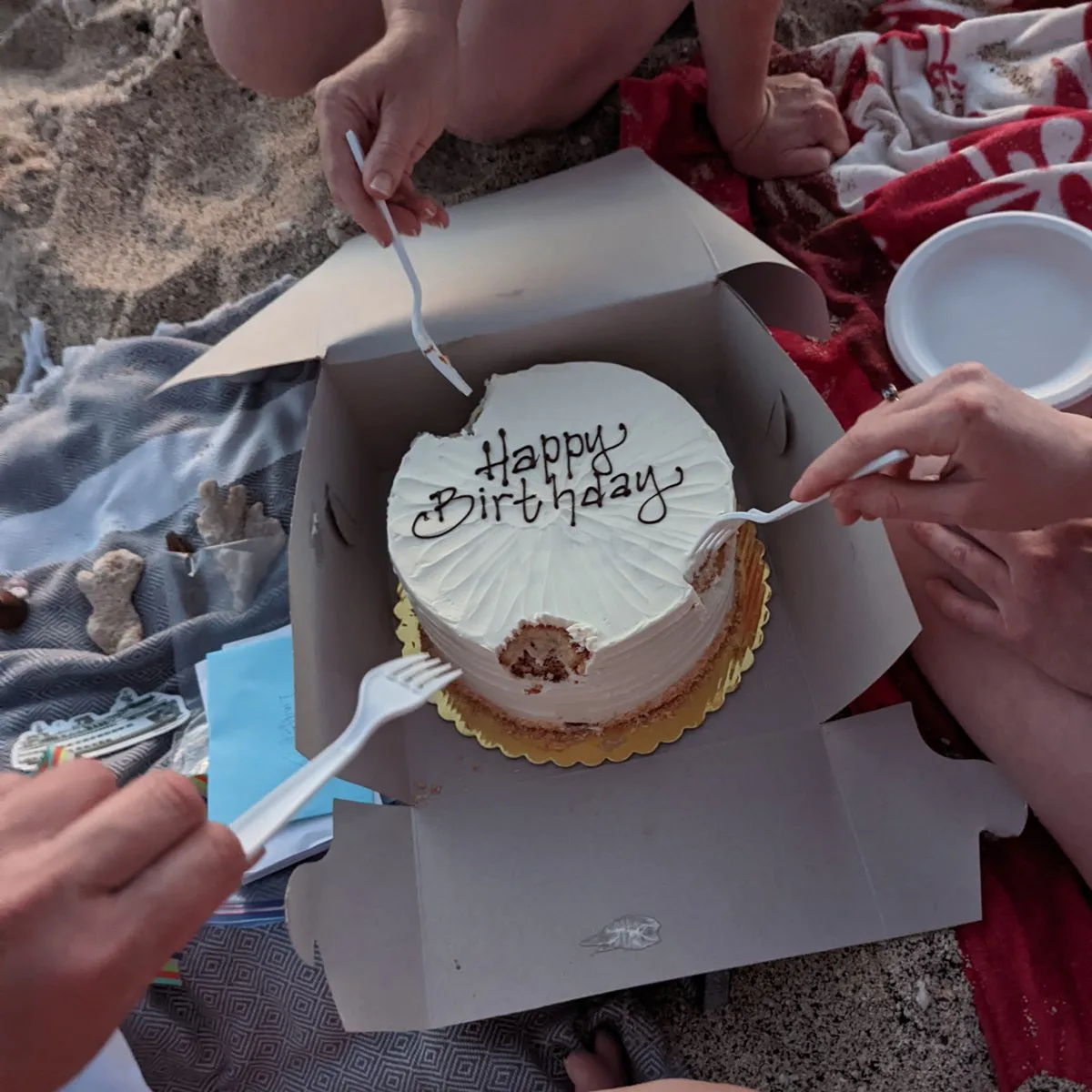 Why travel is a good option for a difficult birthday
Some birthdays can be challenging due to grief experienced in the previous year or an internal struggle with the realities of getting older, but travel can help us cope with unpleasant feelings while creating exciting new travel memories.
Birthday travel avoids the trap of depression, dissociation, and distraction, and instead leans into the aging process in a healthy way: with excitement and curiosity for what the future holds.
Planning birthday travel is a chance to show self-care to yourself. It acknowledges, "Yes, I'm getting older, and my life is an adventure that I'm excited to move forward into."
Solo or group travel on a birthday takes that adventurous travel-excitement and associates it with your birthday. While many people pass difficult birthdays with depressed moods (my own mother spent her 40th birthday secluded in her room!) or unhealthy distractions (like drinking too much at a party in excess of what we'd actually enjoy) travel is a healthy way to enjoy a hard birthday.
How travel marks the passing of time
Think about how memorable travel is. Most of us remember very little of our early childhoods, but what we do remember is often colored by the excitement of family vacations or a visit to distant relatives. Significant trips create really vibrant memories- and that continues into adulthood.
Birthday parties, however, tend to not be remembered as well. Even the best birthday party lacks the excitement of a grand travel adventure, solo or with a group of friends.
By planning travel as a way to celebrate your birthday, you can flip the script a bit and plan a trip that will result in a birthday that's exciting and memorable.
Travel for your 20th, 30th, 40th birthday or older.
As we age, the ways we enjoy travel tends to change. A young adult celebrating their 21st birthday with travel may want to focus their travels on nightlife, sleeping in hostels, and traveling like a teenager, whereas celebrating your 40th birthday on the road (like I did in Hawaii Volcanoes National Park) has a different flavor.
As we age, we continue to develop and mature, and this is often reflected in the kind of travel that we choose for our birthdays.
Because of this, avoid being influenced away from the type of trip that you actually want. Travel websites make money selling others on what travel should look like- but you (especially on your birthday!) get to choose what your travel style is and how to best enjoy traveling on your birthday.
Bringing the whole gang? Check out my tips for planning group travel that everyone will show up for.
The best destinations for traveling on your 21st birthday
Because younger travelers tend to have different priorities than older travelers, the ideal location for a trip can shift as we age.
For 20-year-olds who are primarily interested in meeting people and experiencing nightlife, a city with a thriving hostel culture and nightlife scene is likely the best choice. The best places to celebrate a 21st birthday include Budapest, Hungary, Rio de Janeiro, Brazil, and Bangkok, Thailand, all of which have a thriving hostel culture that appeals to many people celebrating their 20th, 21st, 25th, or another early life birthday. (Related resource: Top 100 Nightclubs in the World)
Need ideas for where to travel next? Take THE Quiz
Traveling solo for your birthday
Although many of us want to be surrounded by family and friends on our birthday, the lure of solo travel can often be greater than this drive. Alternately, if you have a Christmas-adjacent birthday (like yours truly), you may find that gathering friends for your birthday gets harder every year as people become more linked with families as they age.
Solo travel can be a great way to spend a birthday, because you get to focus on sold solely on you – the birthday boy or girl. Not only can you choose your destination for solo birthday travel, but you also get to have total and complete control over what you see, how long you stay, and what restaurants you eat at. If eating alone in restaurants is a little bit challenging, be sure and check out my guide to eating alone in a restaurant with confidence.
Final thoughts on traveling on your birthday.
There are so many different ways to enjoy birthday travel that it's difficult to say for sure, or even sum up in a single article, all of the best birthday travel ideas. What I can say for sure, though, is that travel is an excellent way to mark, with adventure, the passing of time and the personal growth that has come through another year of life.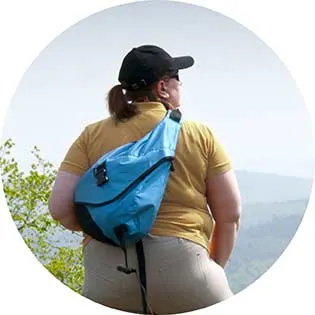 Lynli Roman's unique approach to travel is informed by decades of experience on the road with a traveling family and, later, years spent as a solo international traveler. When she's not writing about Seattle from her Pike Place Market apartment, Lynli writes on-location while conducting hands-on research in each destination she covers. Lynli's writing has been featured by MSN, ABC Money, Buzzfeed, and Huffington Post. She is passionate about sharing information that makes travel more accessible for all bodies.