Winter weather has a way of interrupting plans. No matter how well we watch a forecast and plan to avoid winter storms, when we are traveling to destinations with harsh winters, weather can easily interrupt our winter vacation. If you're hoping for a winter vacation without the disruption of snow, ice, and winter storms- consider Seattle.
Because of its temperate climate, where the temperature rarely drops below freezing even in mid-winter, Seattle is a great choice for a winter vacation. It virtually never snows in Seattle, making it a steady and reliable place to visit in the winter. As a bonus, Seattle is so used to accommodating rain (see post: rainy day Seattle activities), that many things to do in Seattle in the winter are already sheltered from wind, rain, and cold.
Here are a few of my favorite things to do in Seattle in the winter, and the places and activities I enjoy when out of town guests visit me in Seattle in the winter:
Ride a Sunset Ferry & Look for Bioluminecense
Ferries are an affordable way to cruise the sound and get amazing photos of the cityscape and sunset over the Olympic mountains. I've even seen an orca from the best seat on a Seattle ferry: the upper deck of a Washington State Ferry! In the winter, however, a different form of marine life is more visible in the Puget sound: bioluminescence. Bioluminescent creatures are native to the Puget Sound, and this glowing sight occurs when disturbed water- like a ferry wake- results in an organic process in tiny organisms that causes them to glow faintly blue. Here's a news article about enjoying this phenomenon.
Bioluminescence peaks on clear days in the winter. To see it, dress warm and sand on the outer deck of the ferry during departure and arrival. The massive jets of water that propel the boat forward during departure- or slow it down for a gentle docking on arrival- create a light show of bioluminescence.
Go to: Seattle's downtown Ferry Terminal, here's how to get there from Pike Place Market.
What to Pack: Coat or jacket with windbreaker layer, ear warmers, or wool hat.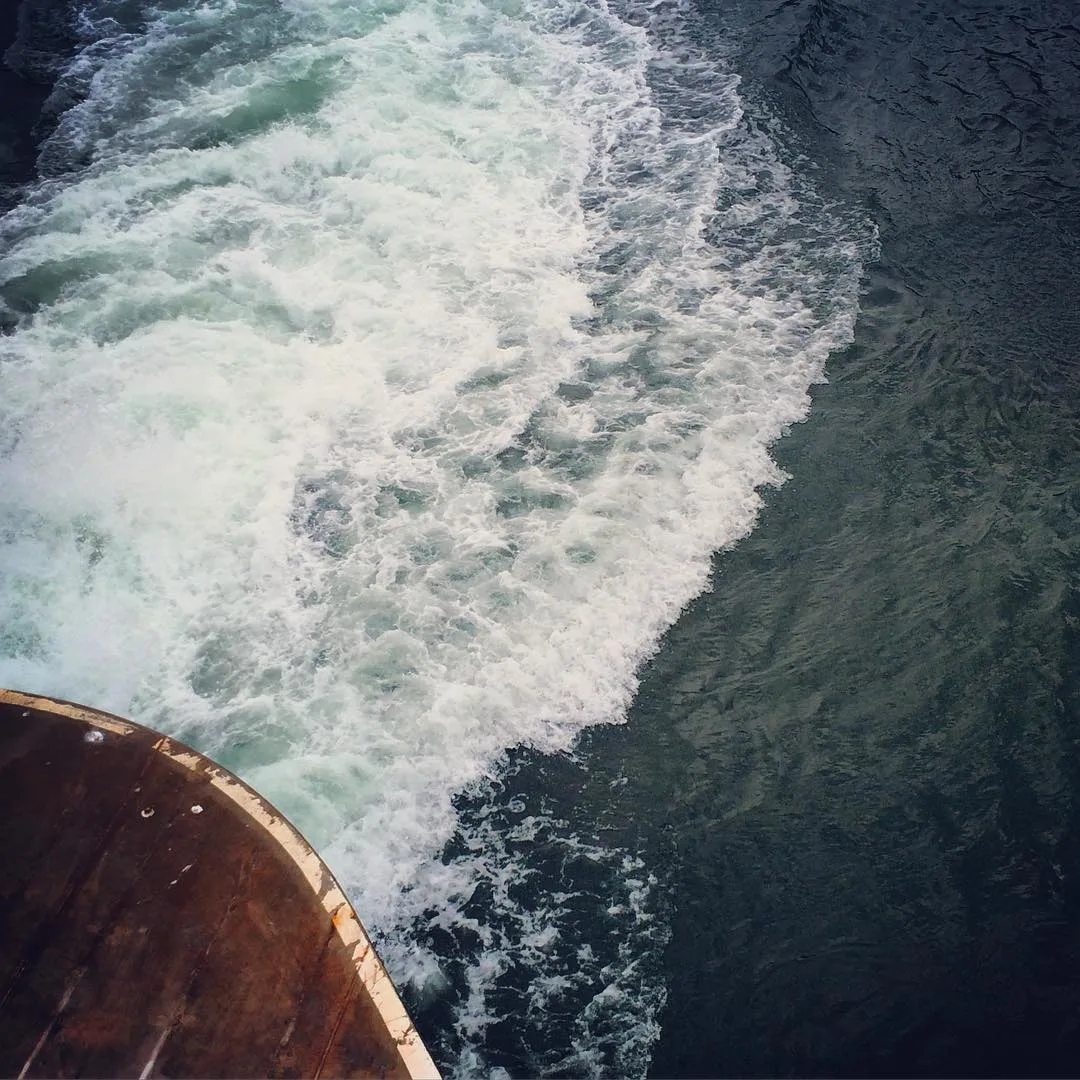 Experience Low Tide at Night
Extreme low tides, called "king tides" come year-round, but in the winter these tides happen well after dark. The Puget sounds waters retreat from rocky beaches and, for a few brief hours, low tides expose marine life that few people ever get to see outside aquariums and textbooks. Going low tide exploring in the dark only adds to the adventure- as bouncing flashlights illuminate incredible sea life out of the inky blackness of the waterfront.
Go to: Alki Beach's Constellation Park (3400 Beach Dr SW, Seattle, WA 98116) Edmonds Ferry Dock (199 Sunset Ave S, Edmonds, WA 98020) or, for less dramatic tide pools but easily walkable beach from downtown, Myrtle Edwards Park (3130 Alaskan Way, Seattle, WA 98121) which features pocket beaches UW researchers have been painstakingly restoring as a natural habitat for marine life.
What to Pack: headlamp, waterproof shoes.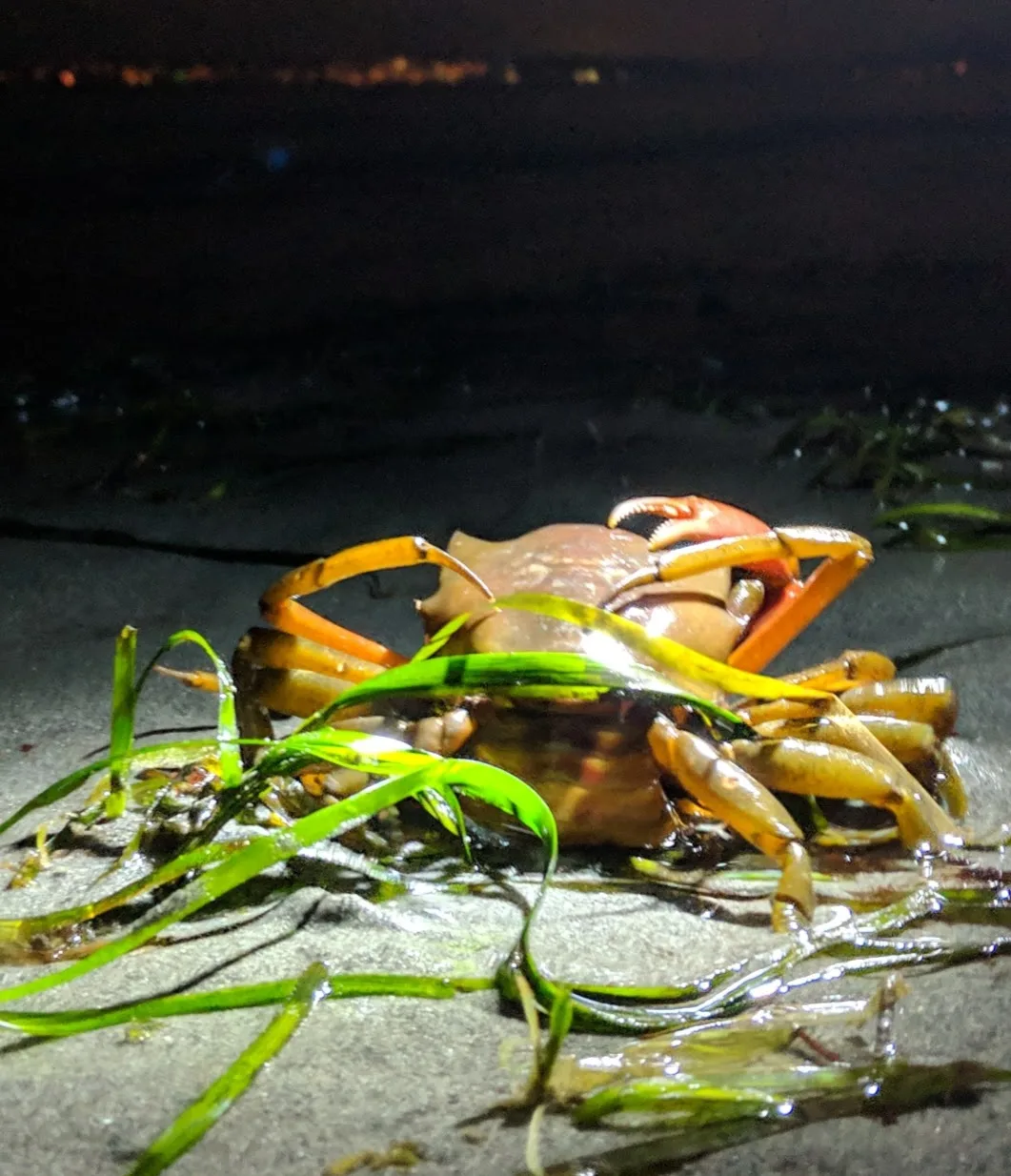 Explore the Hidden Depths of Pike Place market
So many tourists think their Pike Place market day is ruined if the forecast whips up a cold, windy, or miserable day. In fact, Pike Place Market has an extensive labyrinth of indoor shops, restaurants, and even a museum all located in its interior.
Most visitors skip (or never even know about) this below deck adventure, but if you're visiting Seattle in the winter and looking for things to do that are warm and dry, this unique place to explore is perfect for staying warm on cold winter days in Seattle.
Getting there: from various points in the main Pike Place market building, you'll see ramps and elevators descending to the levels below. Pick a portal and head on down, you might even find the museum of freakishly large footwear.
What to pack: A shopping bag or collapsible packable backpack – bags are usually an extra charge in Seattle thanks to our ordinance banning plastic bags.
Visit the Seattle Aquarium
You might just think aquariums are for kids, but you'd be missing out on a gem of the Pacific Northwest. The Seattle Aquarium is a unique aquarium facility that is built on a pier jutting out over the Puget Sound. As you explore, marine life continues uninterrupted just 30 feet below.
Thanks to its proximity to open water, some exhibits even feature specimens that are caught and released on a rolling schedule (like the giant Pacific octopus, which is caught and kept in the aquarium for 12 months before being released the following Valentine's Day and replaced with a freshly caught octopus). Other exhibits of native marine life are kept happy and healthy through constant cycling of water directly from the sound rather (than recycled or heavily treated water).
The Seattle aquarium is a great destination for visiting during the winter in Seattle because the majority of the aquarium is indoors in a climate-controlled space that is sheltered from inclement weather. Even in the outdoor portions – where harbor seals and otters make their home- shelter is offered to keep visitors dry from the winter rain.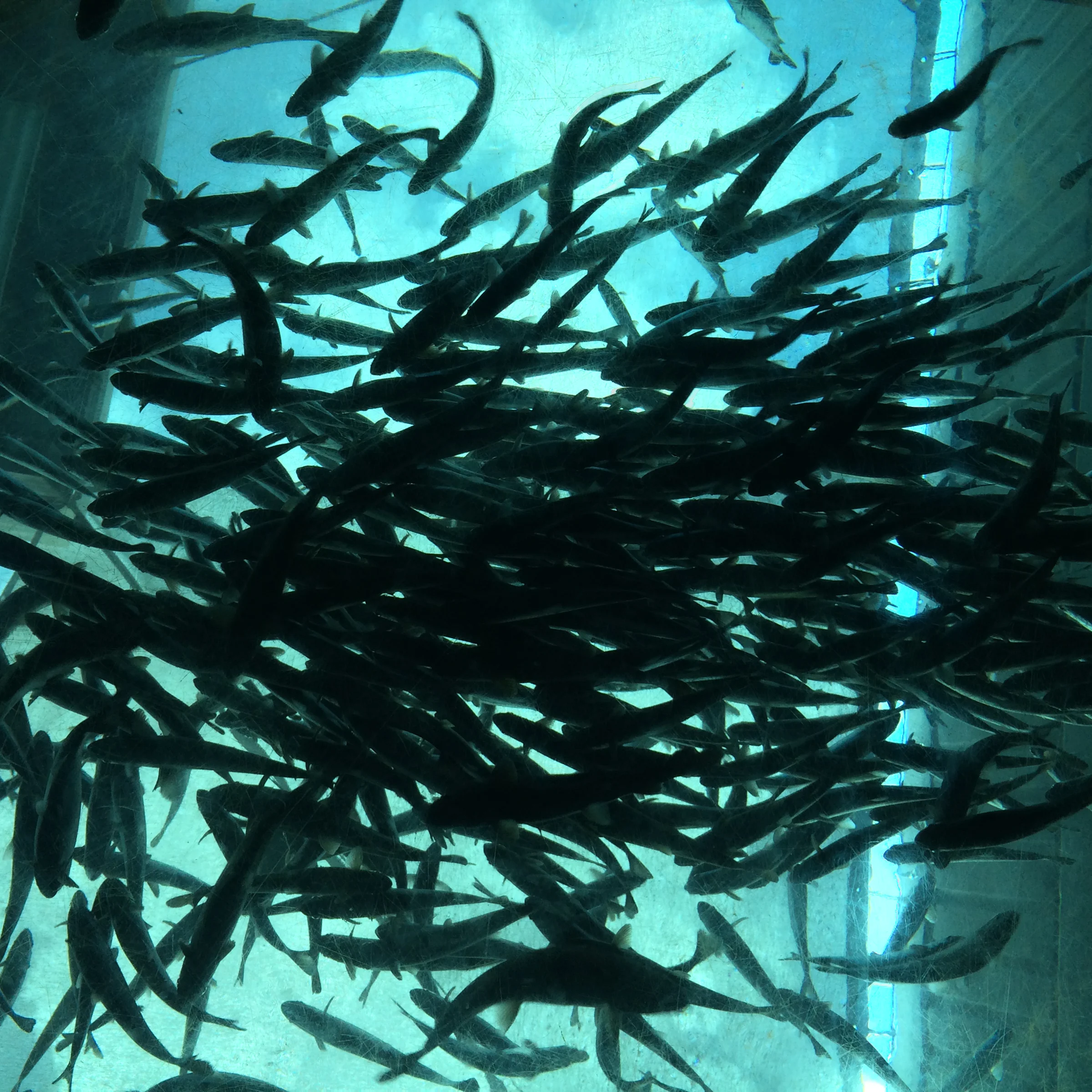 Wander Through the Seattle Art Museum
The Seattle Art Museum is one of my favorite places in Seattle, especially on very cold days or in unbearable heat waves in the summer. In addition to housing a phenomenal collection of contemporary and antique art, the Seattle Art Museum hosts phenomenal traveling exhibits- all in a spacious, warm, and dry building with plenty of room for social distancing, just a few blocks from Pike Place Market.
What NOT to Pack for this Seattle destination: Backpacks or bulky bags must be checked, so either bring a very small bag for the day or leave valuables locked up in your hotel or Airbnb.
Take a tour of Amazon's campus
If you are curious about Seattle's most notorious resident, the online sales giant Amazon, tours can be had for a lucky few. Although these tours generally fill with employees friends and families before the public gets a chance to book, I've got tips for snagging a tour of Seattle's Amazon campus in my article on visiting the Amazon campus in South Lake Union in Seattle.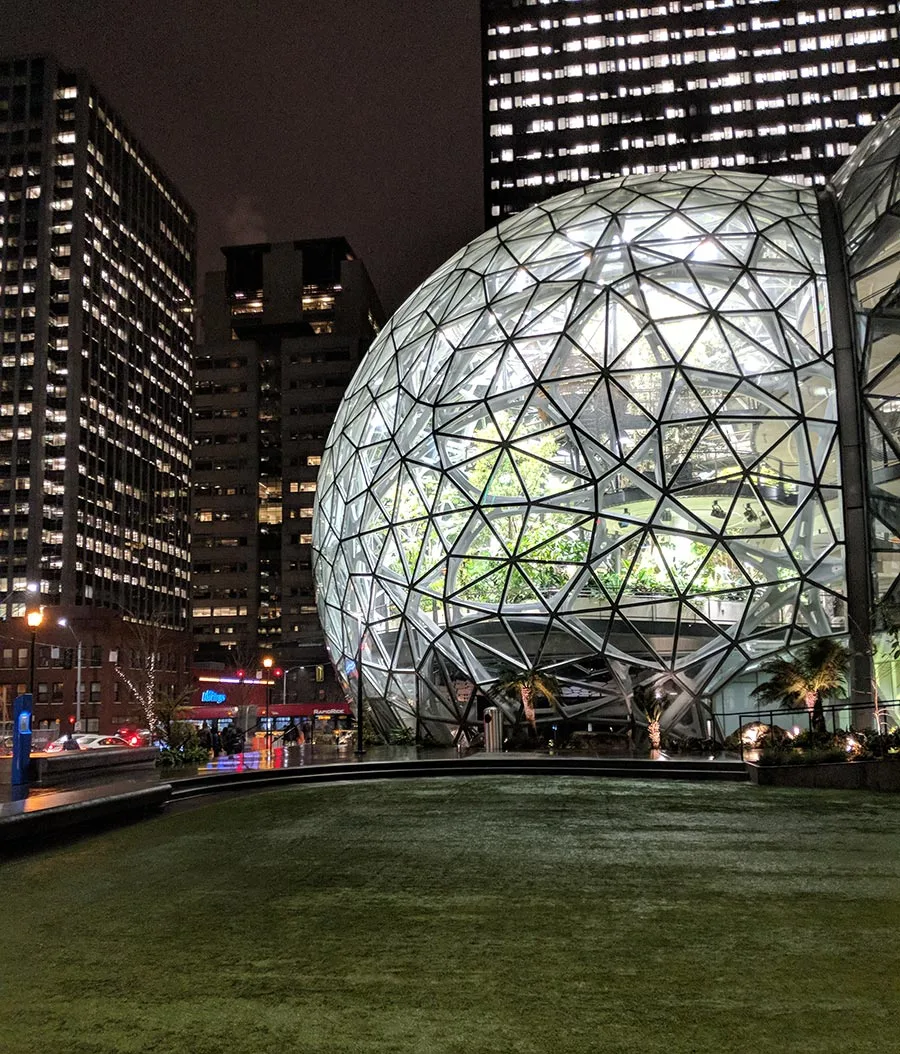 Ride the Monorail
Although I usually am a staunch advocate for walking from Pike Place market to the space needle, when it's wet, windy, or cold outside this can be an option that's not so fun. Instead, consider checking out Seattle's fiscally doomed monorail.
Built for the 1962 World's Fair – the same event for which the space needle was erected- the monorail is a raised rail train that has only two stops. The tracks no longer extend beyond a single connection from Westlake Center (a shopping mall a few blocks uphill from Pike Place Market) and Seattle Center, the park surrounding the space needle. If you're trying to get from Pike Place market to the space needle on a rainy day or when it's very cold outside, the monorail is a great choice for staying warm while also experiencing Seattle's most unique form of public transportation.
(In Season) Enjoy Christmas in Downtown Seattle
Though your winter visit to Seattle may fall outside of the Christmas season, if you are visiting Seattle during the holiday season, there are so many can't miss destinations, events, and things to do in downtown Seattle during Christmas. Catch the full rundown of my favorite things to do in Seattle at Christmas via my post.
Chihuly Garden and the Pacific Science Center
If you're looking for things to do in the winter in Seattle, and want to stay warm and dry indoors, it's hard to miss this glass museum and art facility on the grounds of the Seattle Center (that's the park and events venue at the foot of the space needle). While the Pacific Science Center is technically geared more towards children, anyone with an interest in learning about science and in an approachable, creative and interactive way will likely enjoy the Pacific Science Center.
The Chihuly Garden, which might not sound like a crowd-pleasing activity, is actually a stunning exhibit of light, color, and glass that gets rave reviews from tourists and frequent travel influencer representation on Instagram.
Brood, drink coffee, and create something
If you really want to fit in as a local in the long winter in Seattle, pick a rainy day and a coffee shop, and let the magic happen.
There's something about the gray dark days of Seattle combined with lots of coffee that has inspired countless creatives to write, draw, or create in the coffee shops in Seattle. While you may not want to waste your trip in an average café, Seattle's coffee culture is anything but typical, and a wintertime trip to Seattle without visiting an authentic roaster is a Seattle trip incomplete, in this local's opinion.
What to Pack: a travel journal.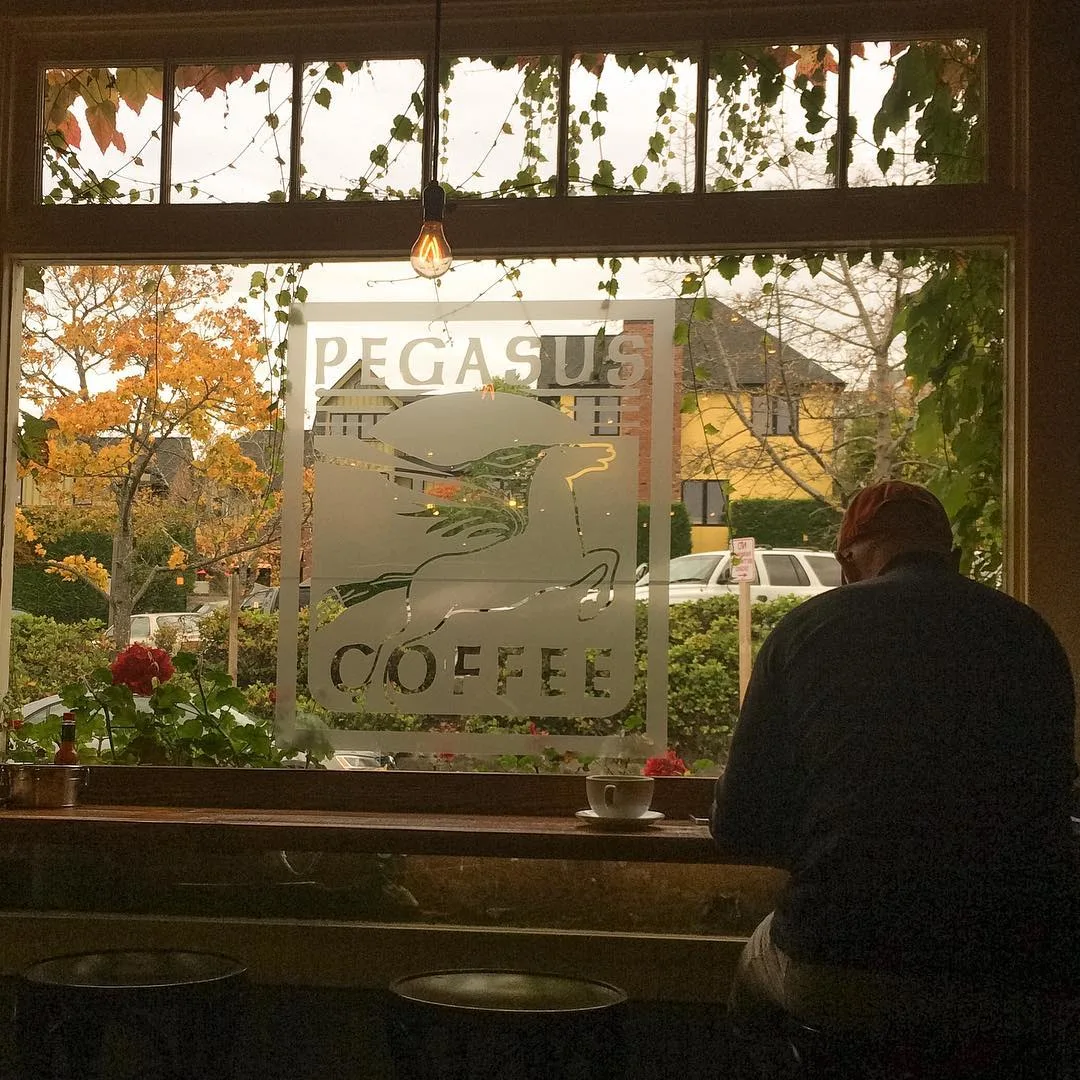 Catch a show
Seattle's live music and theater scene can be a literal shelter from the storm in Seattle's winter. A thriving live music, comedy, performance, and drag show culture means that almost every night of the week you can find live performances in restaurants, bars, and event venues in Seattle.
Go snowshoeing
Unless you're traveling in Seattle without a car, snowshoeing is a quick jaunt from downtown. Thanks to the mountains surrounding Seattle, it only takes about an hour to get to higher elevations and mountain passes that host snow, skiing, snowshoeing, flooding, and general winter fun from late fall to early spring. The best snowshoeing is on a level trail that doesn't permit snowmobiles at Gold Creek Sno-Park, although the state parks department has 120 locations designated as "Sno-Parks".
Although many people enjoy traveling to Seattle in the winter as a break from the snow and ice of harsh Northern or Midwestern winters, for those traveling to Seattle from homes in temperate locations in the South, Seattle offers an on-demand opportunity to play in the snow all day and return to the relative warmth of Seattle at the end of the day.
What to Pack: REI, located in South Lake Union, offers rentals of snowshoes and some other winter-sport equipment.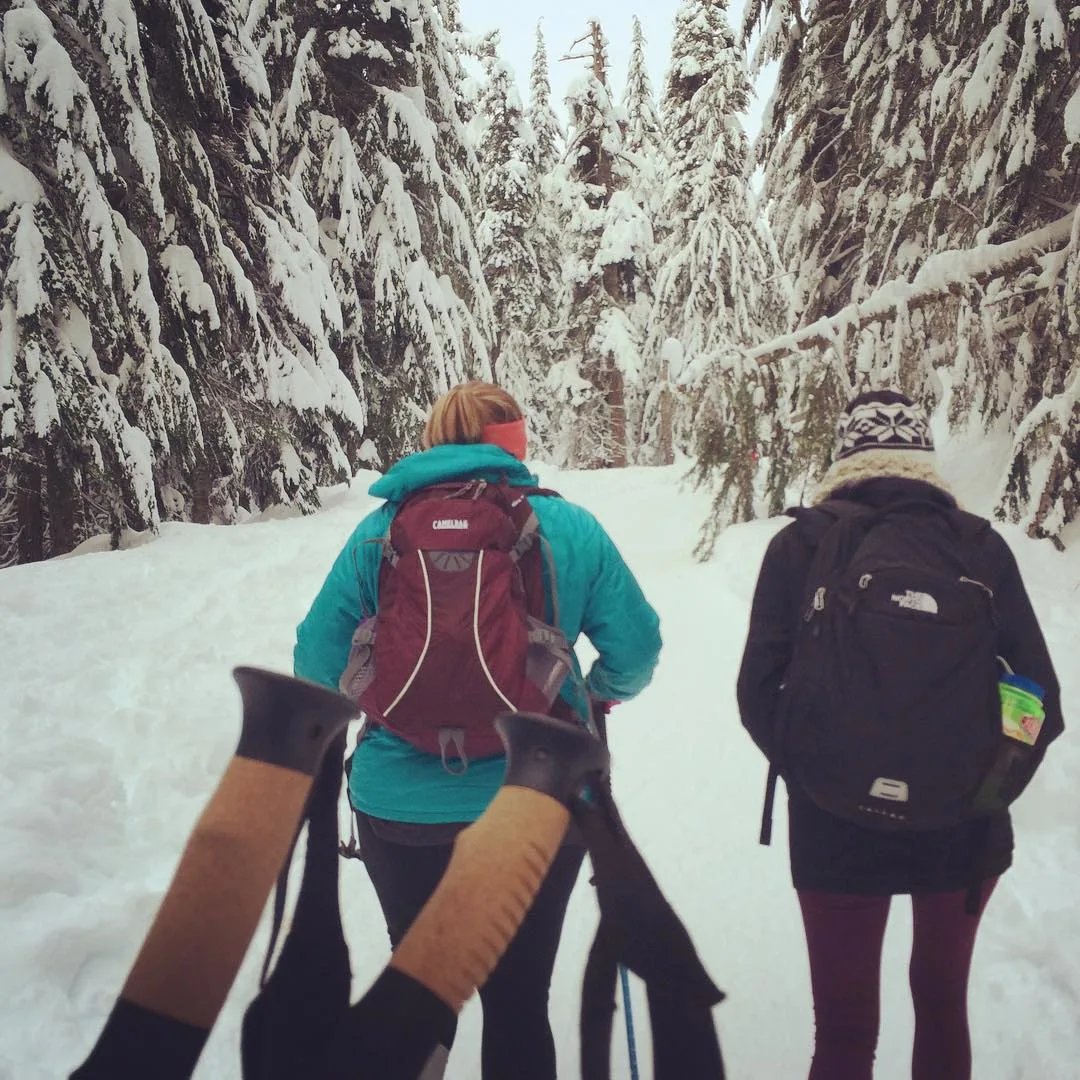 Final Thoughts:
As you can see from this list, there's no shortage of things to do in Seattle in the winter for solo travelers, couples, and families with kids. Whether you're a southern resident ready to seek snowy experiences in the mountain passes near the city, or you are interested in enjoying the warm indoor activities that Seattle offers in the winter, Seattle is an outstanding destination for winter vacations.
For more guides to enjoying your time in Seattle, be sure and check out the guides to travel in Seattle below.

There's no shortage of things to do in the Ballard neighborhood of Seattle. This storied neighborhood is home to quirky shops, museums, bars, and restaurants, Seattle's second most famous farmers…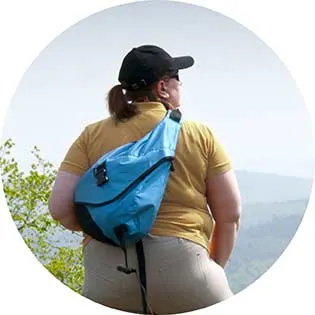 Lynli Roman's unique approach to travel is informed by decades of experience on the road with a traveling family and, later, years spent as a solo international traveler. When she's not writing about Seattle from her Pike Place Market apartment, Lynli writes on-location while conducting hands-on research in each destination she covers. Lynli's writing has been featured by MSN, ABC Money, Buzzfeed, and Huffington Post. She is passionate about sharing information that makes travel more accessible for all bodies.