Below you'll find my master packing list for my travels as a solo female digital nomad traveling with just a carry-on suitcase and a small daypack. Although I tailor this list for each and every trip, it's the default I've fallen back on as I've traveled for the past 3 years.
The following section may contain affiliate links. As an Amazon Associate, we earn from qualifying purchases.
Basic Supplies FOR packing:
While there is debate on whether packing cubes actually save space, I carry 1-2 on every trip because: 1. with my whole packing list in just one bag, organization is everything, and 2: Packing cubes with mesh panels, like Knack's, make great lingerie bags for clothes washing. A few weeks into an extended trip, you'll be glad for a way to machine wash bras without shredding them- plus, you can use packing cubes to wash laundry in a shared load without mingling your unmentionables.
Plus Size clothing:
Outerwear:
Fleece or Wool Zip-Up for layering
Personally, I never pack a parka or bulky winter coat. The last thing I want as a one bag traveler is to spend my vacation burdened by minding a bulky or expensive winter coat. Instead, to handle cold weather I pair an easy-to-pack high-tech waterproof windbreaker with an inexpensive off-brand fleece zip up (often found for under $20 in big box stores). The combination of layers- especially over a warm underlayer- has been enough to keep me warm even when visiting Patagonian Glaciers. And if the same trip takes me to to a warmer destination, I can donate the cheap fleece jacket without hesitation and proceed with my trip with more room for souvenirs.
Underwear:
3-4 pair of travel underwear (travel underwear dries fast- perfect for one bag travelers washing laundry on the go.)
Since Ex-Officio discontinued their plus-size briefs, there's a gap in the market for plus size travel underwear. Fruit of the Loom's EVERLIGHT line may be the best alternative until more manufacturers of travel clothing become size-inclusive.
Need more plus size travel tips, destination ideas, and inspiration? Follow on Pinterest:
Clothing:
1-2 pair of shorts
1 pair of hiking-friendly yoga/athletic pants
1 pair of jeans or jeggings
1 dress (Choose one that works as a swimsuit coverup)
2 sheer tank tops
1-2 soft shirts
1 quick-dry athletic top that works as sleep shirt or daytime wear
1 swimsuit bottom for pajamas
1 swimsuit
2-5 socks (Always wool. 1 boot sock, 2-3 running socks. I've recently abandoned Smartwool- which always seem to get holes- for Darn Tough Socks, which have a warranty against holes!)
One pair of semi-athletic shoes (I like Allbirds)
One pair of sandals
One pair hiking shoes (like my trusty Blundstones)
1 belt
1 light jacket
raincoat
gloves
Plus Size Travel Clothes Recommendations:
Safety/Security Items
Lanyard (for keeping keys handy during late returns to your lodging)
Photocopies of documents
List of phone numbers
A sealed bag with 2-3 days of any essential medication, to be stored in a separate bag from main personal care items.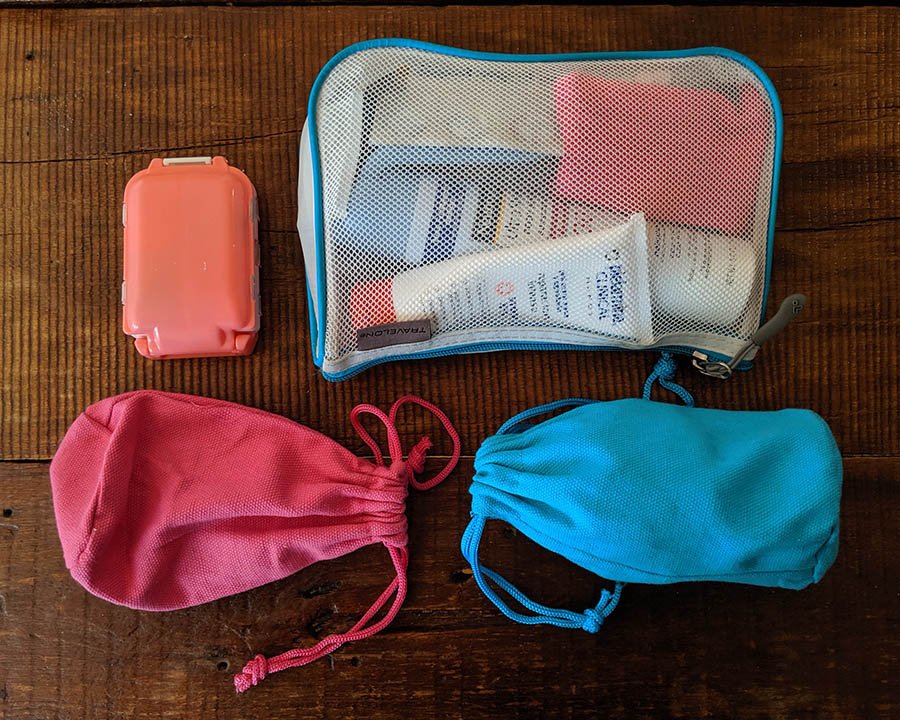 Essential Comfort / Self Care Items
🥽 My recommendation for a travel eye mask is Bucky brand eyemasks, which you can buy here at Amazon. (I use this model). They're ultra-lightweight and molded, making them perfect for travel.
Tech Essentials
Power adaptor with USB ports (Like this conair model)
charging cables + backup cable for primary device
Batteries for all device
portable battery charger
Moment – Wide Angle Lens+ case, for better travel photos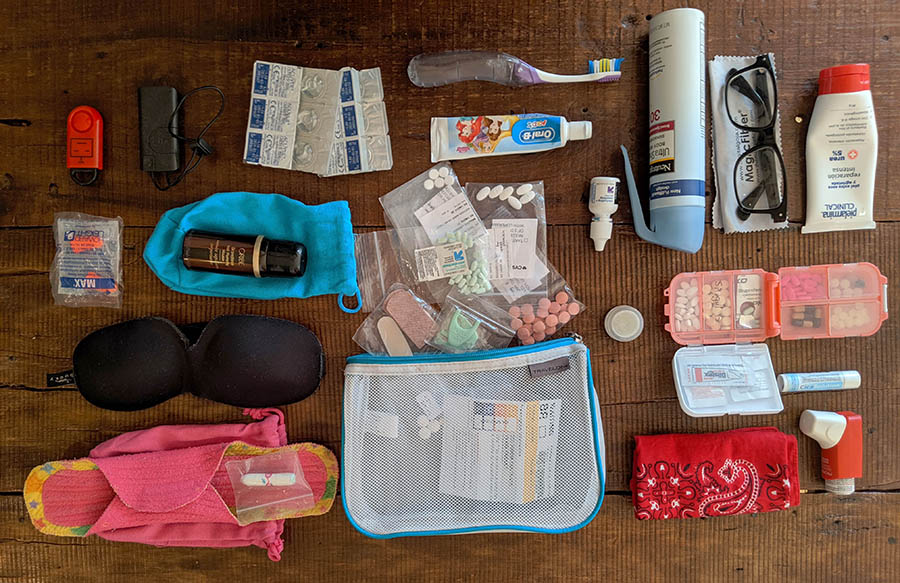 Personal care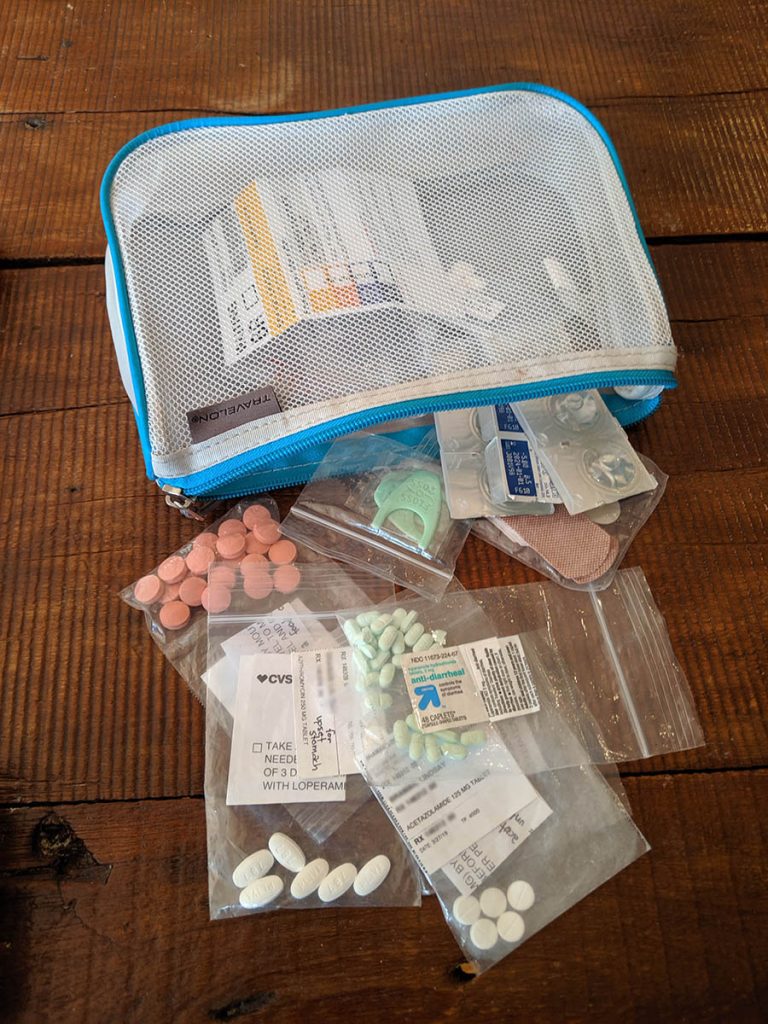 Etc & Miscellaneous.
A few sandwich size zip-top bags
2-3 rubberbands
1 length of string or twine
Small (under 4″ blades) pair of scissors
Shoe insoles (Sof Sole Insoles keep me marching on despite plantar fasciitis that tends to reoccur when I travel)
Student or Teacher ID card if you have one (Student/Educator discounts can add up to major savings)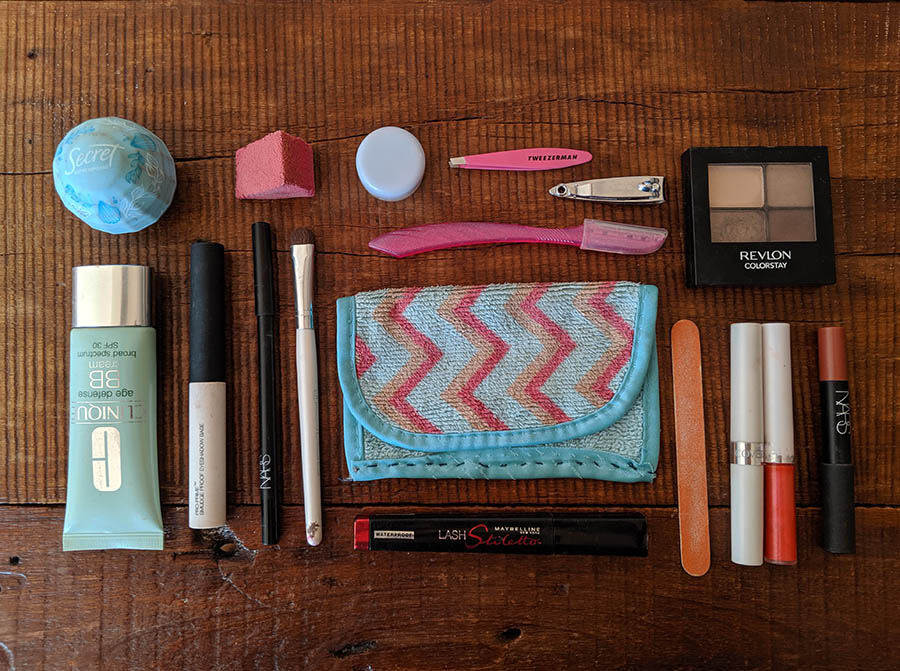 Antibiotic ointment. you will if you're traveling for any length of time significant length of time, you will get cuts scrapes and splinters. It's always important to protect your skin and prevent infection, but never more than when you are traveling. When I travel, I pack an extra extra extra small 10 of antibiotic ointment for cuts and scrapes. on the road, a small scratch can turn into a major infection in a matter of days
Finally, this is weird but bear with me: a dog collar. It has so many uses: 1. Securing a coat to the outside of your bag without using inside-bag space, 2. Buckling a backpack or purse to a chair or railing when I sit down in a cafe or public space, 3. Hanging up shoes to dry, clipping my toiletry bag to a towel bar, etc 4. Buckling around a bulky item in my suitcase as a compression strap.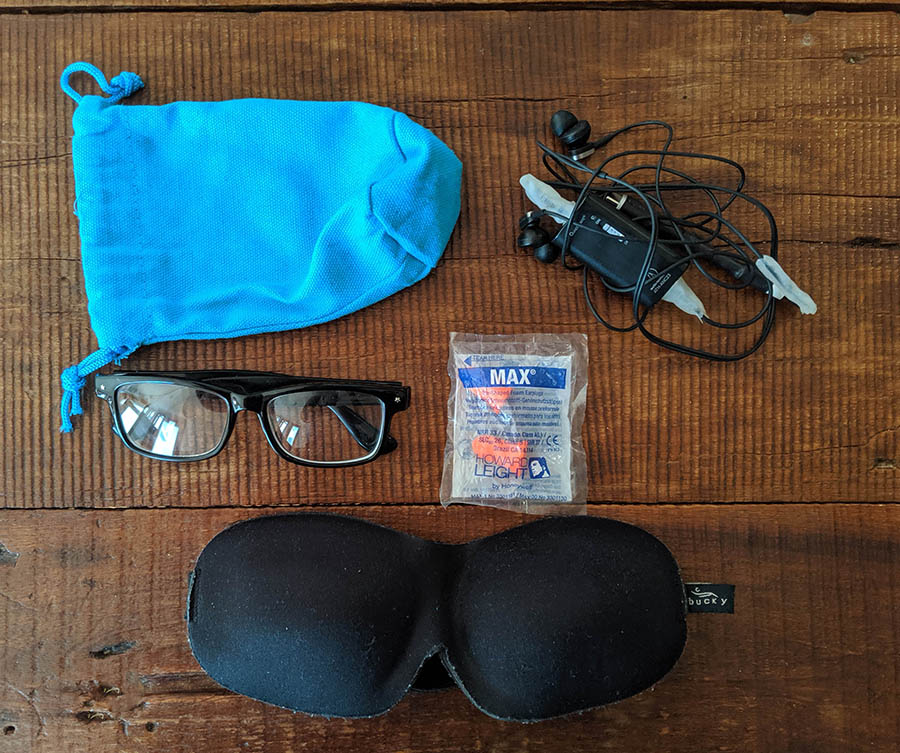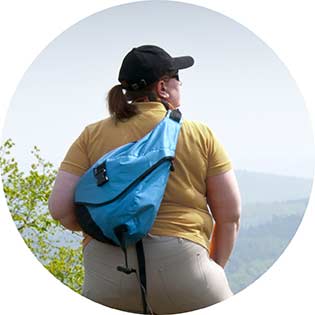 Lynli Roman's unique approach to travel is informed by a Masters Degree In Counseling Psychology, previous work as a research assistant, and decades of experience growing up on the road with a traveling family. When she's not writing Seattle-focused content from her Pike Place Market apartment, Lynli writes on-location while conducting hands-on research in each destination she covers. Lynli's writing has been featured by MSN, ABC Money, Buzzfeed, and HuffingtonPost. She is passionate about sharing information that makes travel more accessible for all bodies.