Places best described as "a little off the beaten path" are my favorite sort of places to travel. The small town of Făgăraș, Romania definitely falls in this category. Here aresome highlights of big things to do in this small Romanian town:
Fagaras is a great place to experience a slower pace of travel. I highly recommend it for solo travelers who want to avoid crowds and tourist traps.
Fagaras Castle is a must-do activity in town. For a quieter experience, I suggest visiting the castle at the end of the day to avoid the crowds and take advantage of the amazing acoustics of the space.
The Sambata de Sus Monastery is another great attraction worth visiting. The monastery is set at the base of the Fagaras Mountains. It's also free to enter, and you can join locals in pulling up a bucket of water from the well, which is said to be able to heal what ails you.
For a unique experience, head to the Saturday Stud Lower horse farm owned by the Romanian government. It feels like stepping back in time 50 years with all the charm of a 19th-century horse stable and offers incredible photo ops.
Airbnb experiences are a fantastic way to get a more authentic experience of the local culture. I highly recommend trying one out if you want hands-on experience with local Romanian culture.
Finally, make sure to try the local food in Fagaras and in the surrounding mountains. You won't be disappointed in Romanian Food!
It made a great base for a few days of rest and exploration on my way from tourist-packed Sibiu to tourist-packed Brasov, two larger cities in Transylvania. A railroad stop halfway between this big cities, Fagaras is a destination in itself- though less popular with travelers who are doing a quick tour of Transylvania.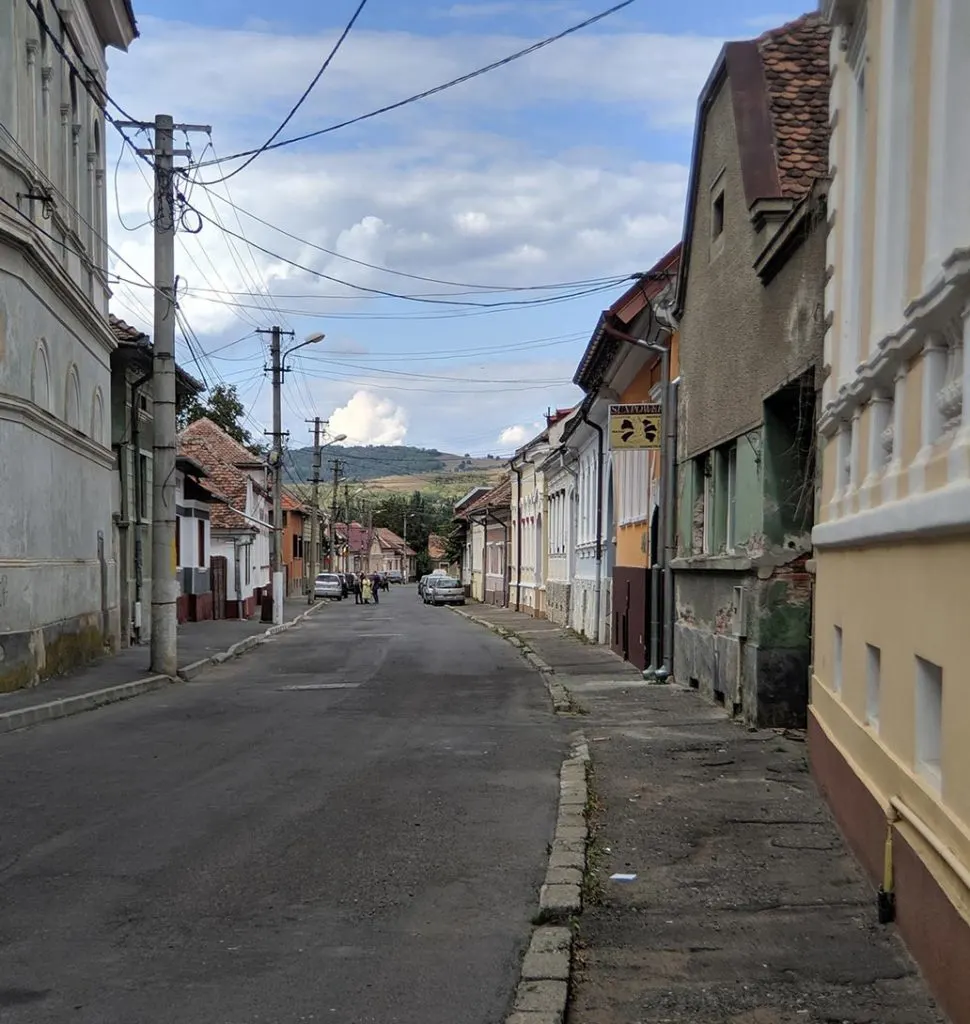 There's nothing wrong with fast travel that highlights the "greatest hits" of a region, but when I began digital nomading, I discovered that I loved a slower pace of travel, and the opportunities to stay and linger in less popular locales. Fagaras (technically, styled Făgăraș) was a great landing place for a few days of rest, a few days of play, and some catching up on work.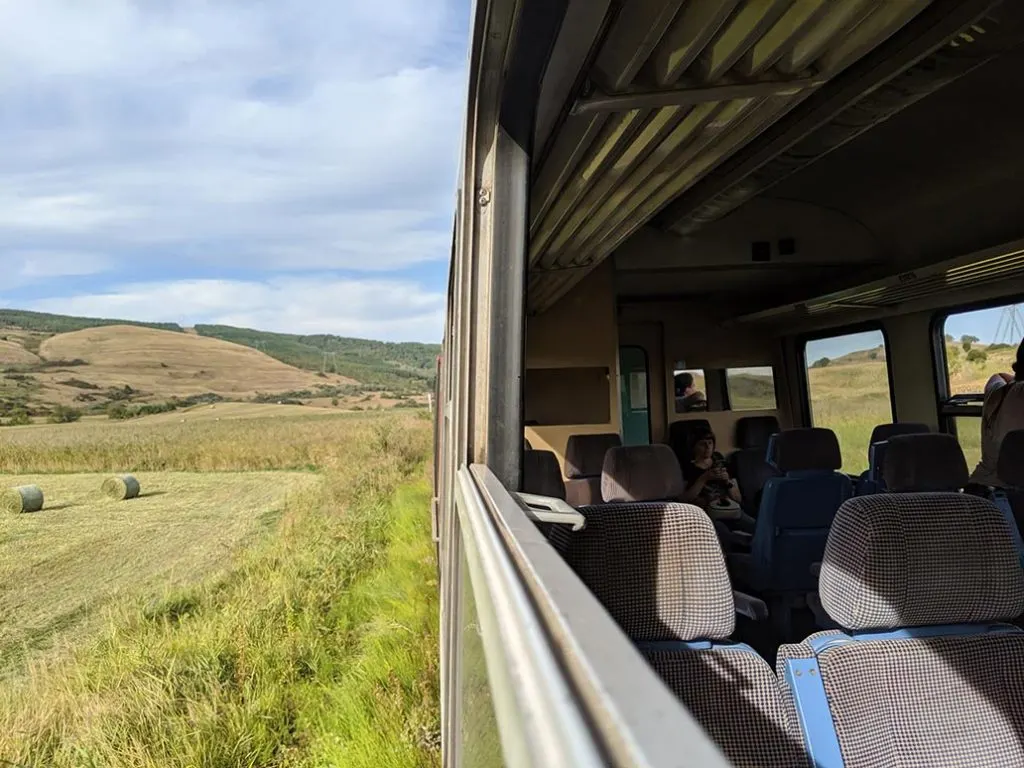 Here's my advice for visiting Fargaras, Romania in ONE day. I spread these adventures out, but if you arrive at Fargaras in the morning and depart in the late afternoon, you can complete this itinerary in one day:
1. Fagaras Fortress / Castle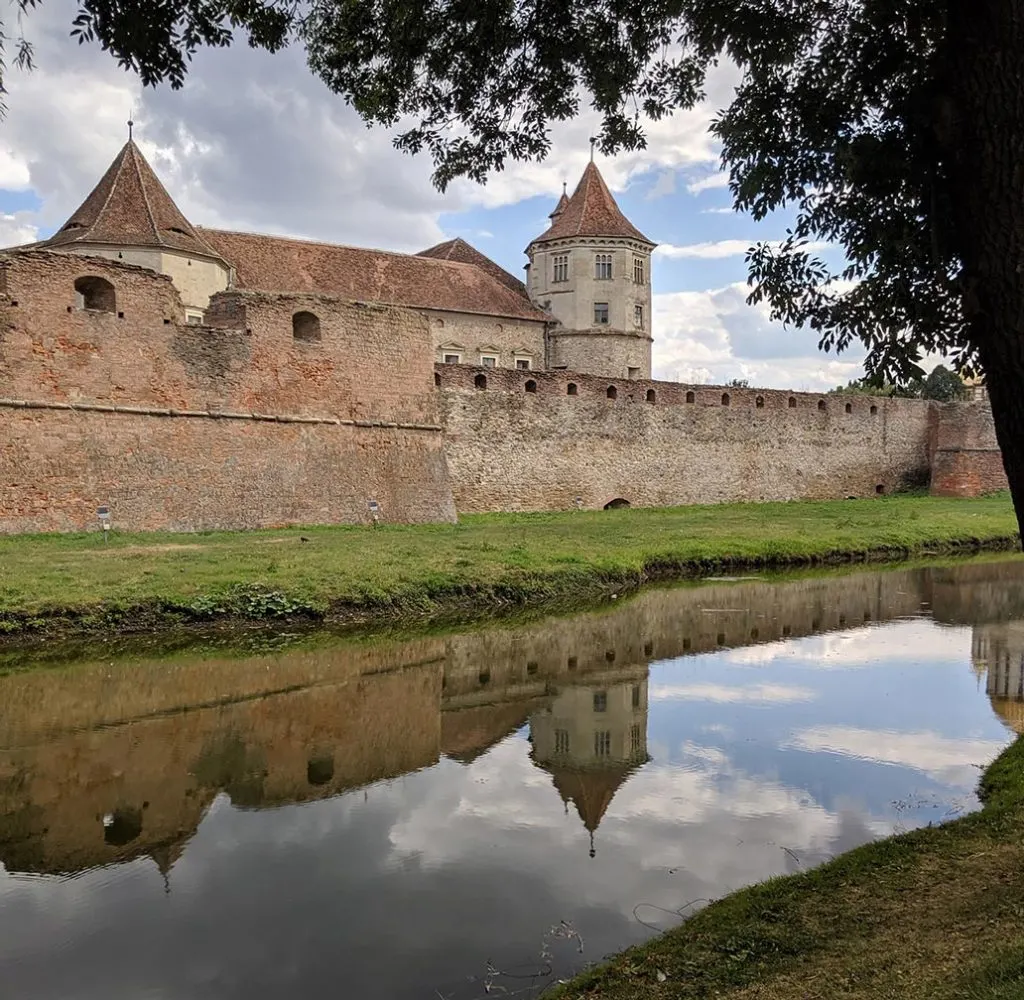 How to get there: walk from the train station
The main tourist attraction in this town is the 500-year-old fortified castle. Though the outer walls are literally crumbling, the inner buildings have been restored and host several museum exhibits.
Fagaras Castle can be a bit crowded inside, and the amazing acoustics of the space have the downside of actually making it very unpleasant to visit when busy (with just a few kids playing in the inner courtyard, I found myself instantly developing a headache). To avoid crowds (and auditory interruptions), schedule your visit at the end of the day. Fagaras closes at 6 pm most days but stops allowing new entries at 5 pm. Since the castle itself takes about 30 minutes to visit, you can have the castle to yourself by planning entry just before 5pm, taking a relaxing walk around the outer courtyard, and enter just in time for a near-private showing.
Fagaras at Night:
The castle is dramatically lit after dark. Paired with the reflection, at all angles, in the still water of the moat- it's a sight worth revisiting via an after-dinner stroll.
Fun anecdote from my visit: When my air B&B hosts picked me up from the train station, they drove me directly past the castle first, before heading to the home on the square where I would be staying. The driver, proudly boasted "in its whole 500-year history our fortress has never been conquered by an invading force!"
"It must be a very good fortress" I responded.
"No," said my host thoughtfully. "I think nobody wanted it."
GETTING AROUND FAGARAS
The next two stops require transportation. If visiting in the high season, you may be able to catch a tour by stopping at the tourism office on the square in Fagaras. Alternatively, taxis are very affordable in Romania. I was able to hire a car to take me to both locations, wait, and bring me back to Fagaras for $32 USD total.
Sambata de Sus Monastery
This monastery is set at the base of the Fagaras mountains. With stunning architecture, art, gardens, and icons both historical and religious, it's well worth a visit. Free to enter- join with locals in pulling up a bucket of water from the well- which is reputed to be able to heal what ails you.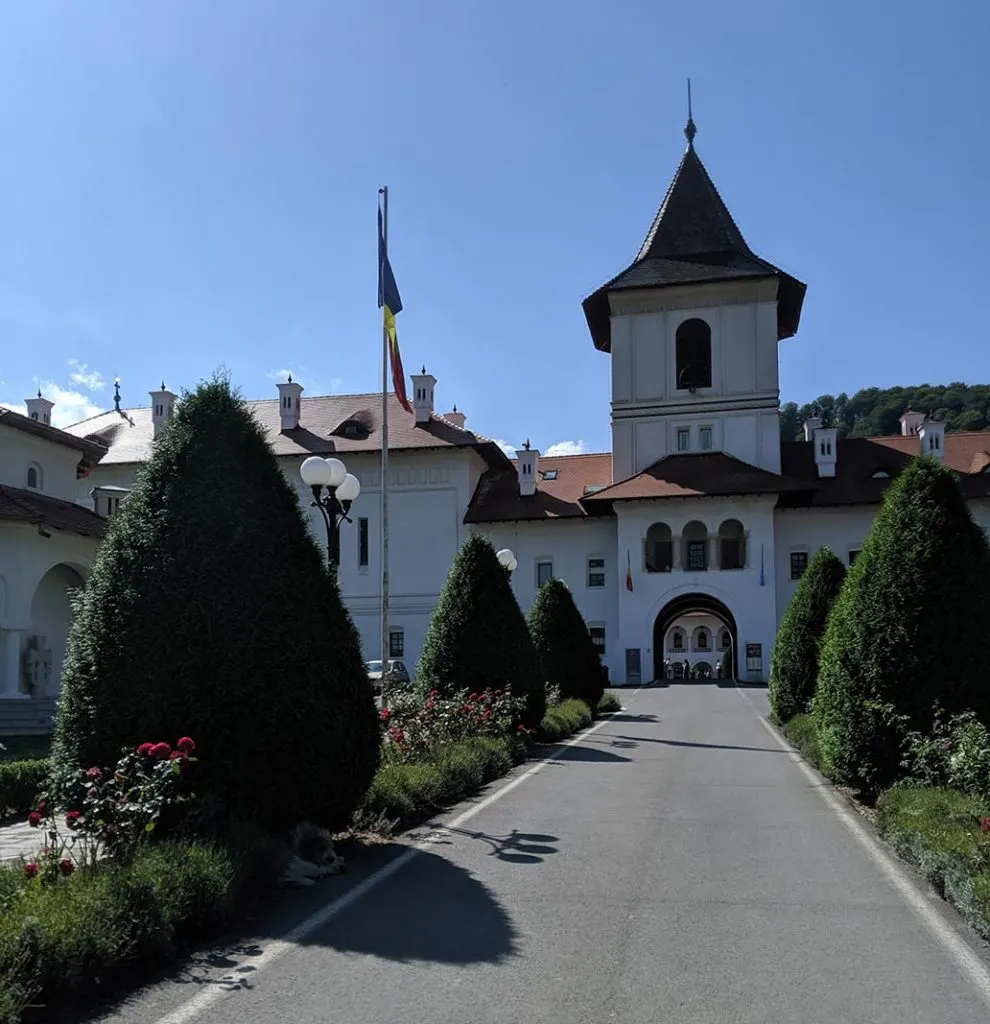 Saturday stud Lower – Sâmbăta de Jos
Conveniently located between Fagaras and the Monastry, "Saturday Stud Lower" is a horse farm owned by the Romanian government. Visiting this farm felt like stepping back in time 50 years- It had all the charm of a 19th century horse stable with incredible photo ops. Both exhibitions and tourist-rides are given during popular seasons/days, so be sure to check their website in advance.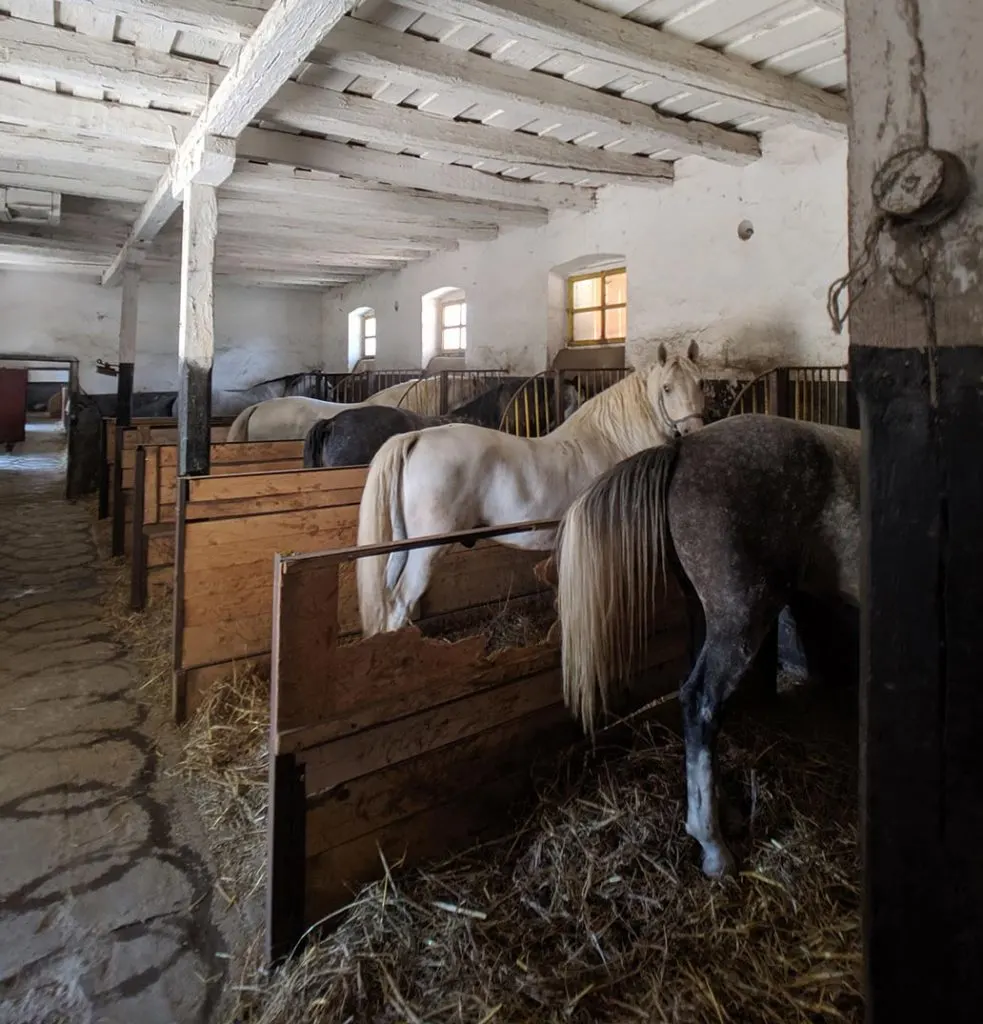 Evening Experience
If you are able to spend the night in Fagaras, it's well worth the slower pace to settle in for a night- or even a few- and experience more that this small city has to offer. One of my favorite ways to spend an evening or extend my trip another day is through Airbnb Experiences. Small tours, cooking classes, and Airbnb Experiences have been some of my most meaningful travel experiences. I love these opportunities to be invited to participate in cultural traditions, sit at the table during family meals, and given access to other typically-tourist-off-limits aspects of a country's place and culture.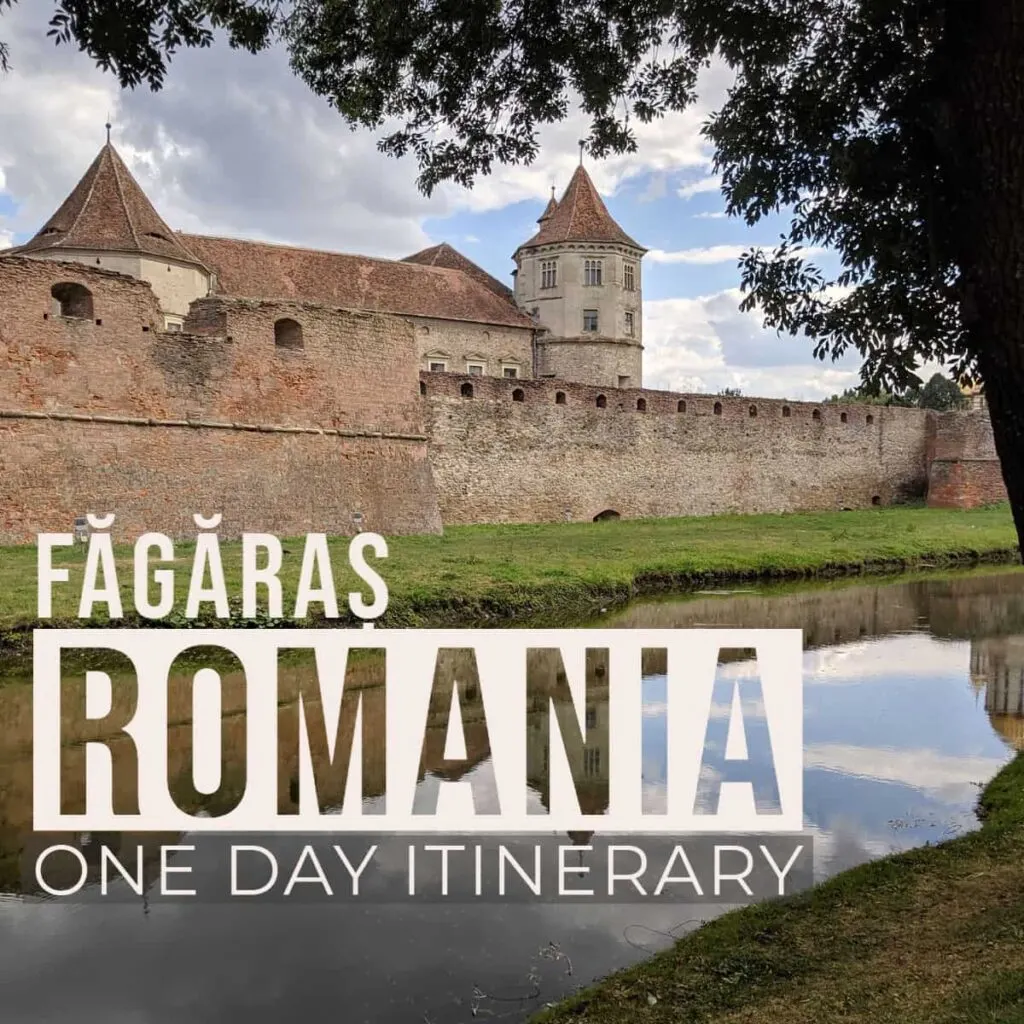 In conclusion, Farăgăraș is a hidden gem in Romania that should not be missed, especially for solo travelers seeking adventure and stunning scenery.
From hiking the mountains to exploring the castle, charming town, horse farm, and nearby monastery, there is something for everyone in this beautiful corner of the world.
Despite initial fears and hesitations, I found that stopping for a few days in Farăgăraș was one of the best decisions I made during my Romania trip. I was able to challenge myself, settle into a smaller town vibe, and create some great memories.
So, to all the solo travelers out there, if you have time, invest in experiencing the magic of Farăgăraș – it's worth every moment of the journey.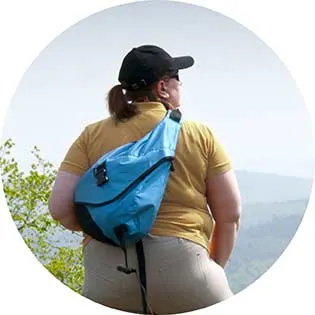 Lynli Roman's unique approach to travel is informed by decades of experience on the road with a traveling family and, later, years spent as a solo international traveler. When she's not writing about Seattle from her Pike Place Market apartment, Lynli writes on-location while conducting hands-on research in each destination she covers. Lynli's writing has been featured by MSN, ABC Money, Buzzfeed, and Huffington Post. She is passionate about sharing information that makes travel more accessible for all bodies.