Halloween is my favorite time to travel! Around the globe, in most destinations, October weather is mild. With summer travel a memory and Christmas travel peaks still on the distant horizon, the halloween season is the PERFECT time to travel!
October travel offers ✅ off-peak pricing, ✅ amazing weather, ✅ smaller crowds, and 👻🎃🦇 tons of spooky-fun activities you'll only find during the Halloween season!
Grab your partner, best friend, or the whole family for a haloween vacation to one of the destinations that made my list of best places for Halloween vacations.
Whether you want to go camping in the woods, tour haunted houses, visit scary (or just "spoopy") attractions, or search for the best spooky hotels to stay in, there are plenty of places to go. You can even take a ghost tour through old graveyards or attend an actual horror film festival.
First, let's talk about the different types of trips that are popular for Halloween travel, then I'll share some of my favorite destinations.
Types of Halloween Travel
🏨A stay at Haunted Hotels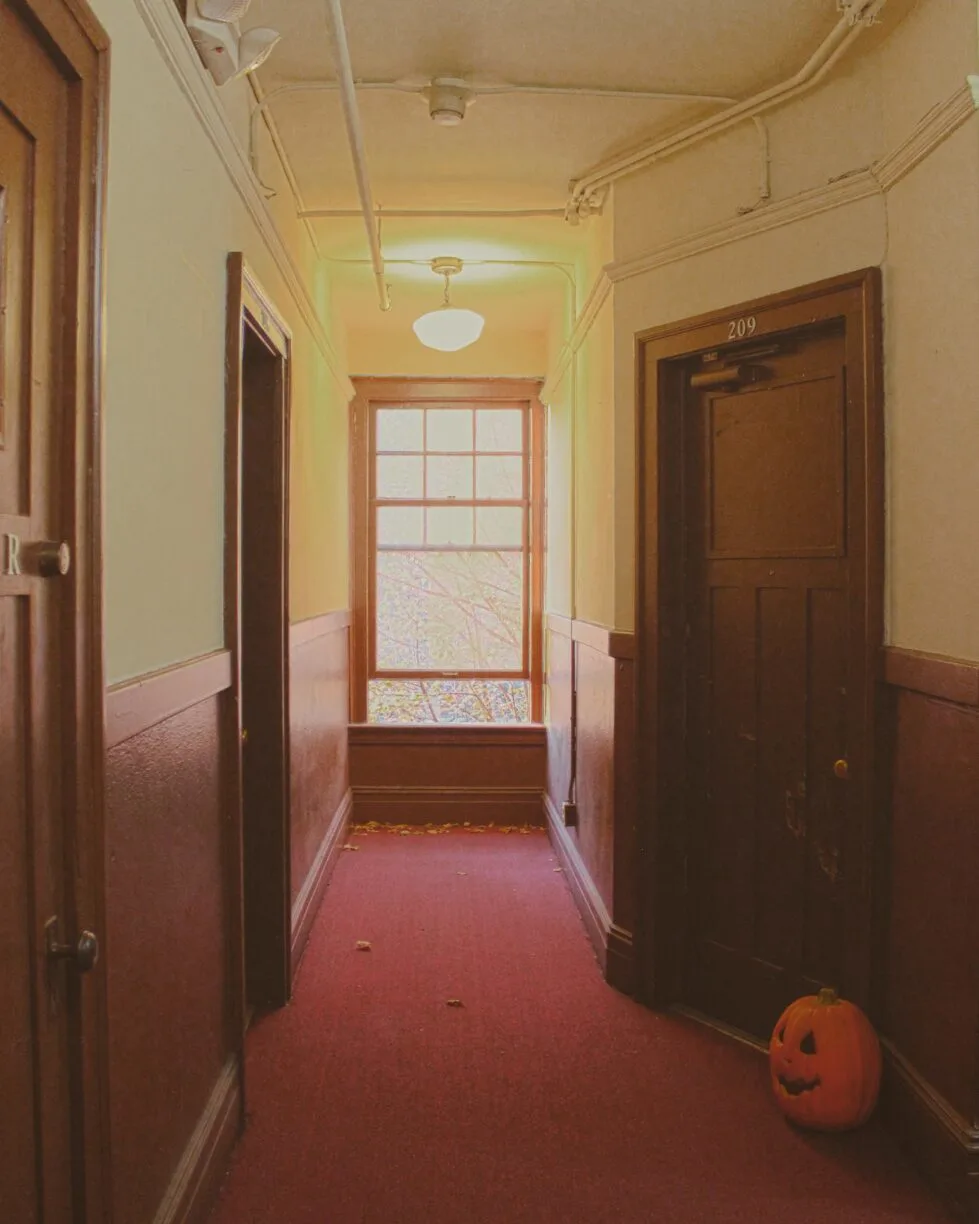 A hotel with a reputation for being haunted can be a spooky-fun way to travel and enjoy the fright of the Halloween season.
Once you've found a hotel with a reputation for being haunted, do a little more homework. It's essential to ensure that it offers a good guest experience (no one wants to be spooked by little curly hairs left in the bathroom by poor cleaning!). If the hotel doesn't have a reputation for keeping their rooms clean or providing good service, you won't enjoy your stay and might even be scared by the experience!
Some of the spookiest hotels are located in areas with a history of hauntings, such as the Catskill Mountains in New York. Others are in creepy locations, such as the old abandoned asylum in Virginia. Even some hotels have been built in the image of famous horror movies. These hotels are designed and marketed as a fun and spooky experience, so there is no need to fret about an actual scary movie coming to life during your stay!
👻Explore Haunted Places On Ghost Tours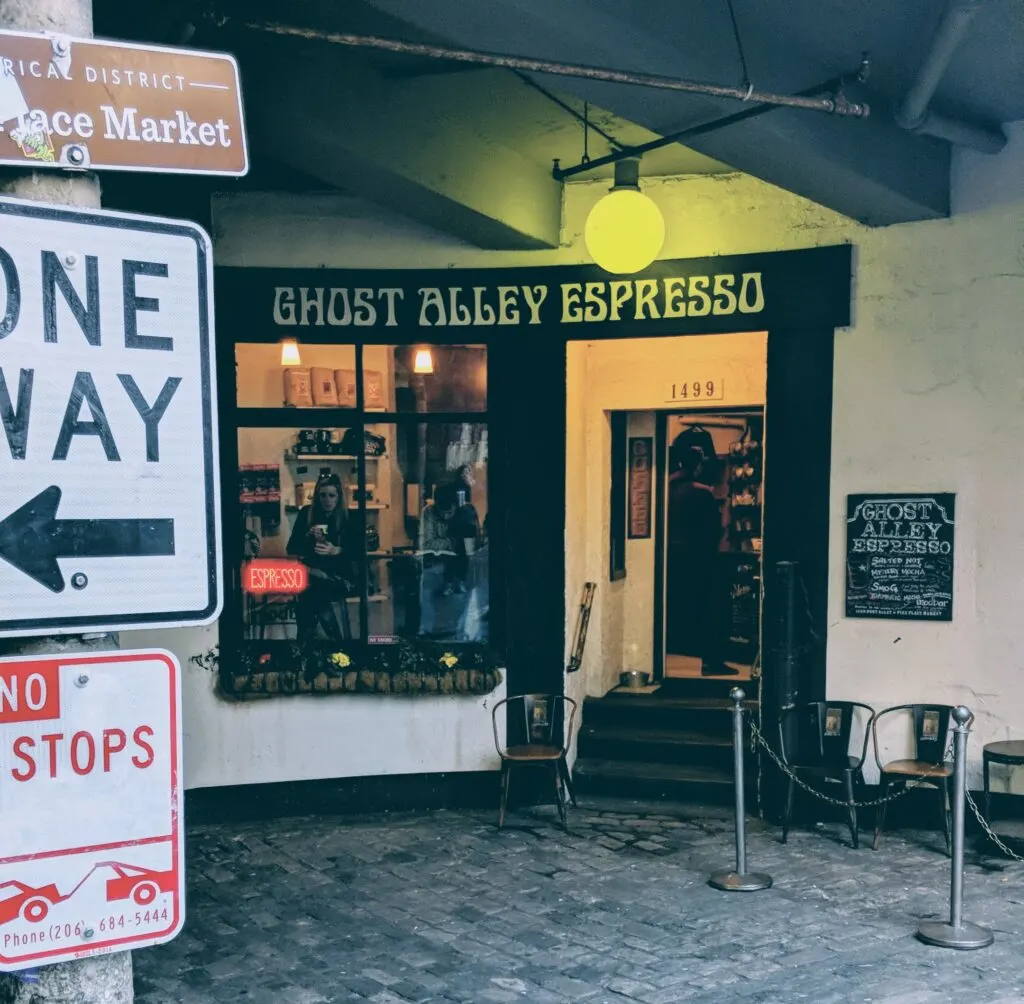 Ghost tours are a great way to get in the Halloween spirit. They're also a great way to learn more about the history of your city, since most ghost tours will take you through some of its oldest neighborhoods and buildings. Plus, they're fun!
If you want to take advantage of everything that ghosts have to offer this October, check out these fantastic ghost tours from around the world:
London (England) – The Ghost Bus Tour takes you on an hour-long journey through one of Europe's most haunted cities. It runs on certain nights during October and November at 7 p.m., 8:30 p.m., 10 p.m., 11:30 p.m., and 12 midnight (depending on which day). Tickets cost £25 per person (£23 for children). You can book them online in advance or buy them at any stop along the route as you go—just don't forget your ticket!
North Carolina – North Carolina includes some of the oldest settlements in the USA. That means: old buildings, history, and maybe a few ghosts! There are many places in North Carolina where you can find ghost tours, but a tour of haunted spaces is definitely one of the best things to do in Mount Airy, NC.
Philadelphia – How about an abandoned prison? The Eastern State Penitentiary in Philadelphia has been empty since 1971. Still, it has been preserved by its owners, so it looks like it did when it closed down (although some renovations have been made). Visitors can walk through its halls and see where inmates were held before being executed or sent away for life.
⚰️ Experience Fall Cultural Festivals
From Mexico's Día de Los Muertos (Day of the Dead) to NYC's Greenwich Village Halloween Parade, festivals are a big part of how we celebrate Halloween. If you are interested in taking a vacation to a Halloween festival, you can choose from spine-tingling chills in Salem, or a more celebratory destination like the PNW village where Practical Magic was filmed which transforms into a pumpkin-fest each October.
💀 Visit Spooky museums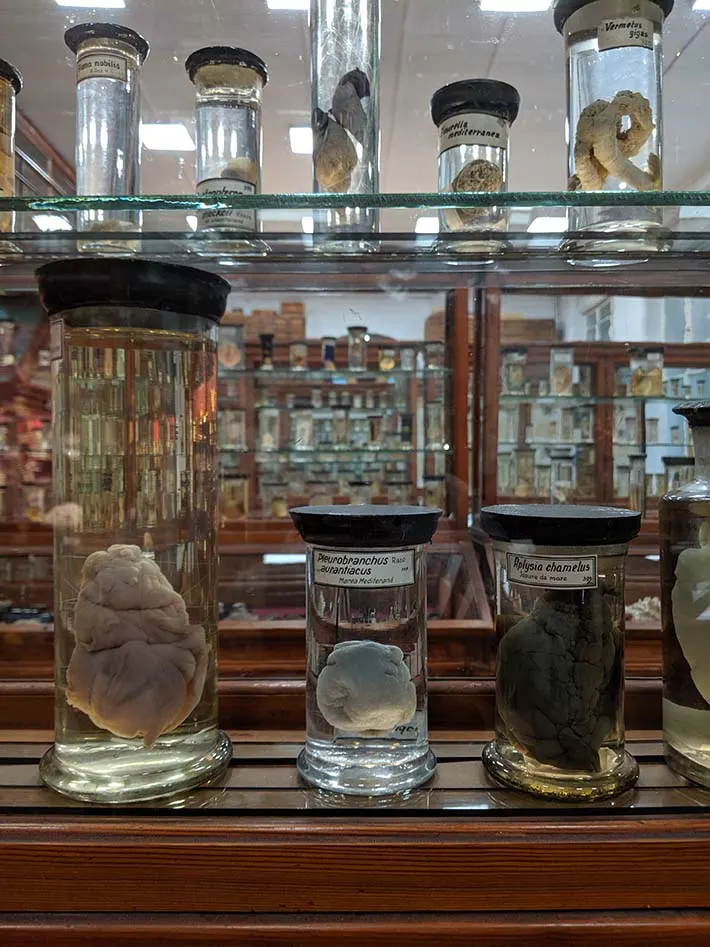 If haunted destinations are a little too real for you, spooky museums may be the perfect destination for Halloween travel. Natural History museums, particularly those running on a lower budget in old universities can be just spooky enough to offer some creepy spine-tingles without crossing the line into spooky-scary territory.
I've done more than my share of traveling over Halloween: 🍂 I've spent autumn in Transylvania and even lived in an apartment on the 👻 haunted Seattle walking tour! Here are some of my favorite Halloween travel destinations from my October vacations.
Best Destinations for Halloween Travel
The Museum of Witchcraft and Magic, London England
If you want to visit the world's scariest museum, head to London. The Museum of Witchcraft and Magic is home to more than 20,000 artifacts from all over the world that were once used for magic or witchcraft.
The House of Seven Gables, Salem, Massachusetts
In Salem, Massachusetts, visitors can get lost in an interactive maze at The House of Seven Gables (an actual haunted house).
Old Parish Cemetery – New Orleans Louisiana
Take a tour through New Orleans' Old Parish Cemetery—the oldest cemetery in America—where you'll find the tombstones of voodoo queens Marie Laveau and Marie Leveau (and maybe some other ghosts while you're there).
Cluj Napoca, Romania
Cluj-Napoca Romania (yes, that's in Transylvania for those of you who are following along at home) is home to two exceptional spooky museums:
A recently renovated but still old-world creepy museum displaying countless artifacts from the early history of medicine (which was creepy indeed).
Zoological Museum at Babeş-Bolyai University in Cluj-Napoca
Just a few blocks away from the Museum of Pharmacy in this Transylvanian city, you'll find a museum that I described as both the coolest and spookiest museum I have visited in all of my travels. Contained within cases as old as the specimens themselves, you will find room after room of specimen jars, skeletons, and all manner of natural artifacts. The bat collection was of particular interest during my Halloween trip to Transylvania.
You can check out my article on things to do in Romania for the ten lesser-visited places (including this Museum) I found when I spent a month there.
Murder mystery weekends
With murder mystery weekends, you'll get to know a new city or country in ways that you never have before. As a bonus, the dates can include going on ghost tours, visiting haunted houses, and eating delicious Halloween-themed foods. If you're feeling adventurous and looking for something different to do on your next trip, this is the perfect option!
You can book murder mystery weekends through various event booking websites – some event organizers even offer murder mystery weekends throughout the year as a retreat-style vacation. Alternately, you may find participatory Halloween activities through local event listings.
Mexico City for the day of the dead
Cultural festivals are one of my very favorite ways to experience any destination. And one of the best cultural festivals in the world is Halloween-adjacent Day of the dead in Mexico – the site of my own 2022 Halloween vacation.
Mexico City- an already bustling city – comes alive during the holiday. You'll find colorful parades, traditional food and drink, and of course, plenty of sugar skulls and skeleton decorations. Unlike the American version of Halloween, Day of the Dead is a time to remember and honor loved ones who have passed away. Families will often visit the graves of their loved ones, decorate them with flowers and other offerings, and spend time together telling stories and sharing memories.
In Mexico City, the Day of the dead isn't a scary event, it's a celebration! At night, the main Day of the Dead parade takes place. This parade is a spectacular sight with hundreds of beautifully-decorated floats, costumed dancers, and lively mariachi bands. If you're looking for a truly unique Halloween vacation, it's hard to argue there's a better place than Mexico for the Day of the dead festival.
Transylvania, Romania
For me, Transylvania was an incredible Halloween trip. It's difficult to imagine any Halloween topping my month in Transylvania including the Brandon Castle – commonly known as Dracula's castle. (True story, Bran castle is the most hygge castle I've ever toured!)
The central region of Romania, known as Transylvania, is home to centuries-old castles, winding mountain roads, and just maybe a few vampires. While Transylvania is best known to Americans for its association with vampires, it's actually a stunning and deeply religious part of the world.
There are numerous stories and legends about vampires in Transylvania, and you can even visit some of the real-life locations that inspired these tales.
💡 Hint: One caution about visiting Transylvania at Halloween: Late October is when the "true-believer" vampire fans and party-travelers descend on the region. Not only will prices be a little bit higher, and sites a little more crowded, but the vampire-tourism crowd is a little, well, weird. Based on my experience, I absolutely recommend visiting Transylvania, but not in October.
Whidbey Island, Washington State, USA
You may have heard about this little Halloween film called Practical Magic. This iconic classic Halloween movie was filmed on Whidbey Island, an idyllic location just a ferry ride away from Seattle. In fact, I already have a guide to visiting Whidbey Island.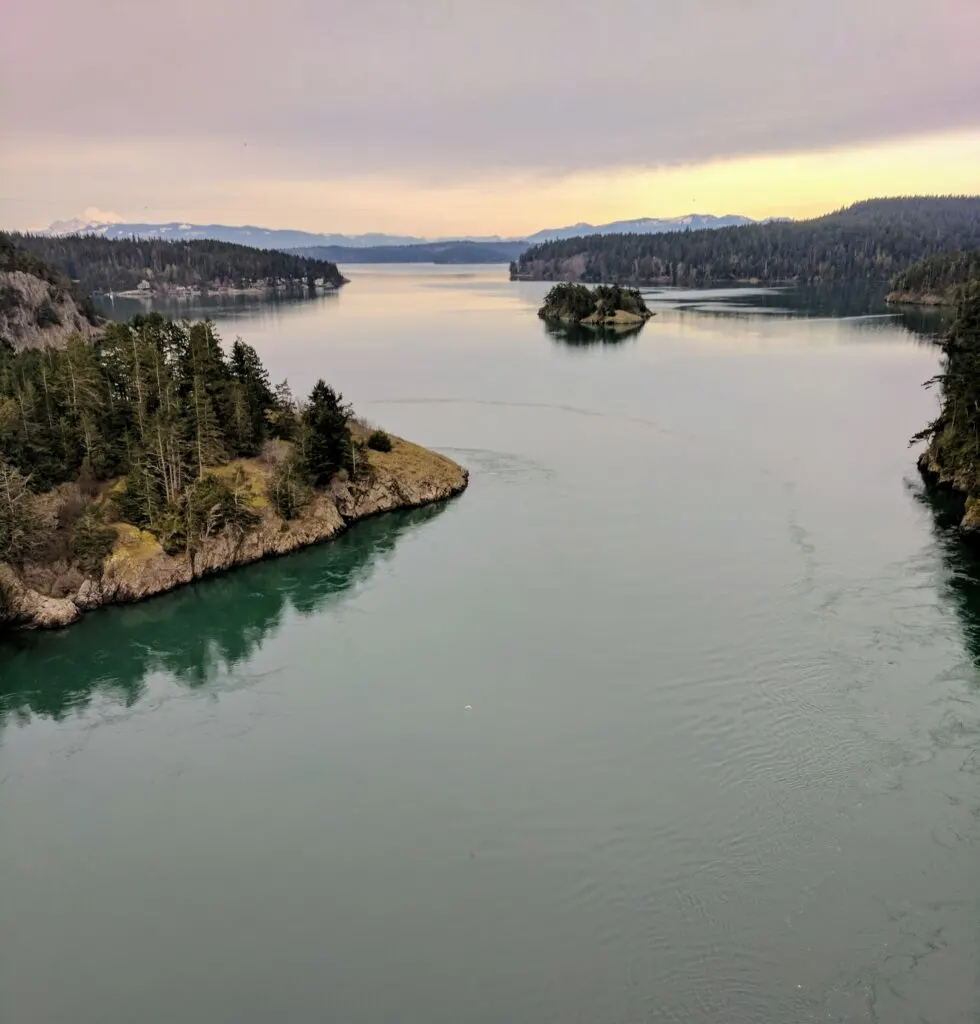 By visiting Coupeville, the site where Practical Magic was filmed, you can get all the benefits of a PNW island vacation while satisfying your need for spooky Halloween travel.
During the Halloween season, Coupeville comes alive with spooky decorations and fun events. One of the best things to do in Coupeville during Halloween is to visit the incredible local pumpkin patches that line the coastal highway. Another must-do during a visit to Coupeville at Halloween is to check out the haunted house at the old mill. Today, the mill has been turned into a haunted house attraction, and it's definitely not for the faint of heart.
And, of course, no visit to Coupeville at Halloween would be complete without stopping by the bakery for some seasonal treats. The bakery is famous for its pumpkin spice cookies, but you'll find me at nearby Oystercatcher restaurant- where I've enjoyed some of the best meals of my life.
Colorado: The Stanley Hotel
If you're looking for a movie-inspired spooky Halloween experience, look no further than The Stanley Hotel in Colorado. This historic hotel is said to be one of the most haunted places in the United States, and it's the perfect place to spend a spooky holiday. Over the years, the hotel has been the site of numerous paranormal activities, and it's even been featured in several horror films, including The Shining.
Today, The Stanley Hotel is still a popular destination, and many people come to stay here on Halloween night in hopes of seeing a ghost. The hotel offers a variety of ghost tours, and there's even a special Halloween dinner that is served in the hotel's haunted ballroom.
Massachusetts: Salem
Salem, Massachusetts, is one of the most popular Halloween travel destinations in the United States. Every year, Salem hosts a wide variety of Halloween-themed events that attract tourists from all over the country. From haunted houses and hayrides to ghost tours and witch-themed attractions, you'll find the right scare for you.
Salem is famous for the witch trials of 1692 but today, Salem is a welcoming and tolerant place. Visitors can learn about the city's dark past while also enjoying all that Salem has to offer in the present. Whether you're looking for a spooky good time or a chance to learn about American history, this guide to things to do in Salem MA will keep you busy.
💡 Hint: Salem gets crowded with tourists in October and prices spike in response to demand. Because Salem is spooky year-round consider visiting off-season.
New York: Greenwich Village Halloween Parade in New York City
The Greenwich Village Halloween Parade is a massive annual event in New York City. It is one of the largest and most popular Halloween celebrations in the United States.
The parade features costumed revelers, floats, and live music. It is a great event for both adults and children. It balances fun and spooky thrills and is perfect if the idea of visiting a place that might actually be haunted feels a little too frightening.
Florida: Cassadaga Spiritualist Camp
Cassadaga Spiritualist Camp is a popular but lesser-known Halloween travel option. This camp, which contains over 50 homes occupied by mediums, is located in central Florida. It is known as the "Psychic Capital of the World".
During your Halloween visit to the camp, you can take part in a variety of activities including attending séances, tarot readings, and workshops. You can also explore the grounds, which are said to be haunted by the ghosts of former residents. It's an immersive Halloween travel experience.
France: Visit Limoges, France for Halloween
Limoges is a beautiful city in France known for its unique ways of celebrating Halloween. The city is home to several different haunted attractions, including the Château de la Mothe-Chandeniers, which is said to be one of the most haunted places in France. Other haunted attractions in the city include the Haunted House of Limoges and the Haunted Woods of Limoges. On October 31st, you'll discover a festival featuring a parade, spooky storytelling shows, and special events.
Australia: Get creeped out by spending Halloween at Nullarbor Plain in Australia
Nullarbor Plain is an eerie and isolated place in Australia famous for a reported UFO landing in 1988. It's the perfect setting for a sci-fi movie, and it's also the perfect place to be creeped out by the things that go bump in the night. Travelers journey to this spooky spot for Halloween travel hoping to catch a glimpse of their own extra-terrestrial encounter.
Conclusion
If you're looking for a way to make your Halloween a little bit more exciting, why not go on a trip this year? It doesn't have to be anything crazy—just something that will get you out of your comfort zone and into a spooky setting. From haunted hotels to murder mystery weekends, there are plenty of places where you can celebrate the holiday with an event that'll leave your heart racing and goosebumps popping up all over.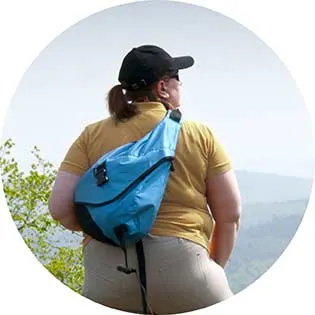 Lynli Roman's unique approach to travel is informed by decades of experience on the road with a traveling family and, later, years spent as a solo international traveler. When she's not writing about Seattle from her Pike Place Market apartment, Lynli writes on-location while conducting hands-on research in each destination she covers. Lynli's writing has been featured by MSN, ABC Money, Buzzfeed, and Huffington Post. She is passionate about sharing information that makes travel more accessible for all bodies.